Each year, the supplement industry in the United States alone is worth at least $42.6 billion. That's a lot of money. It's also a vertical that has been steadily rising in Google trends.
As a result, this is a thriving market in which a niche site could thrive. To say the least, the opportunities for affiliate marketing in the protein, vitamins, and supplement niche are substantial.
With an ever-growing audience base who take their health and fitness seriously, it's no surprise that there's a lot of money in the supplement market.
According to a recent survey, the Supplements Market was worth over $140 billion in 2020 and is expected to grow at an 8.6% compound annual growth rate from 2021 to 2028.
As a result, it's an industry with numerous opportunities for affiliate marketers to increase their income. Wouldn't it be great if you had a list of tried-and-true supplement affiliate programs to work with?
It's a safe bet that if you're reading this, you're planning to join one or more supplement affiliate programs.
Do you want to join the best supplement affiliate programs as a health, fitness, or lifestyle blogger? It can be difficult to find programs that pay good commissions while also converting well.
Often, it is necessary to test a wide range of offers on your target audience until you find one that perfectly meets your requirements.
Top 10 Supplement Affiliate Programs:
Rather than simply listing the highest-paying offers, we wanted to include a variety of programs to ensure that everyone's audience is catered to.
We'll include program sign-up links, as well as all of the important information you should consider when choosing affiliate programs, such as commission structure, cookie length, affiliate networks they're on, and more.
Here are the first 10 supplement affiliate programs I recommend you try. This review is based on my personal experiences as well as the experiences of other top affiliate marketers.
1. Wolfson 
Wolfson is an established company specializing in health and wellness supplements based in the United Kingdom that caters to a global audience. Their product line is intended to appeal to a variety of niche markets.
They sell marine protein-based supplements that are intended to slow hair loss, as well as protein bars and protein powder products for people who enjoy pushing themselves to the limit.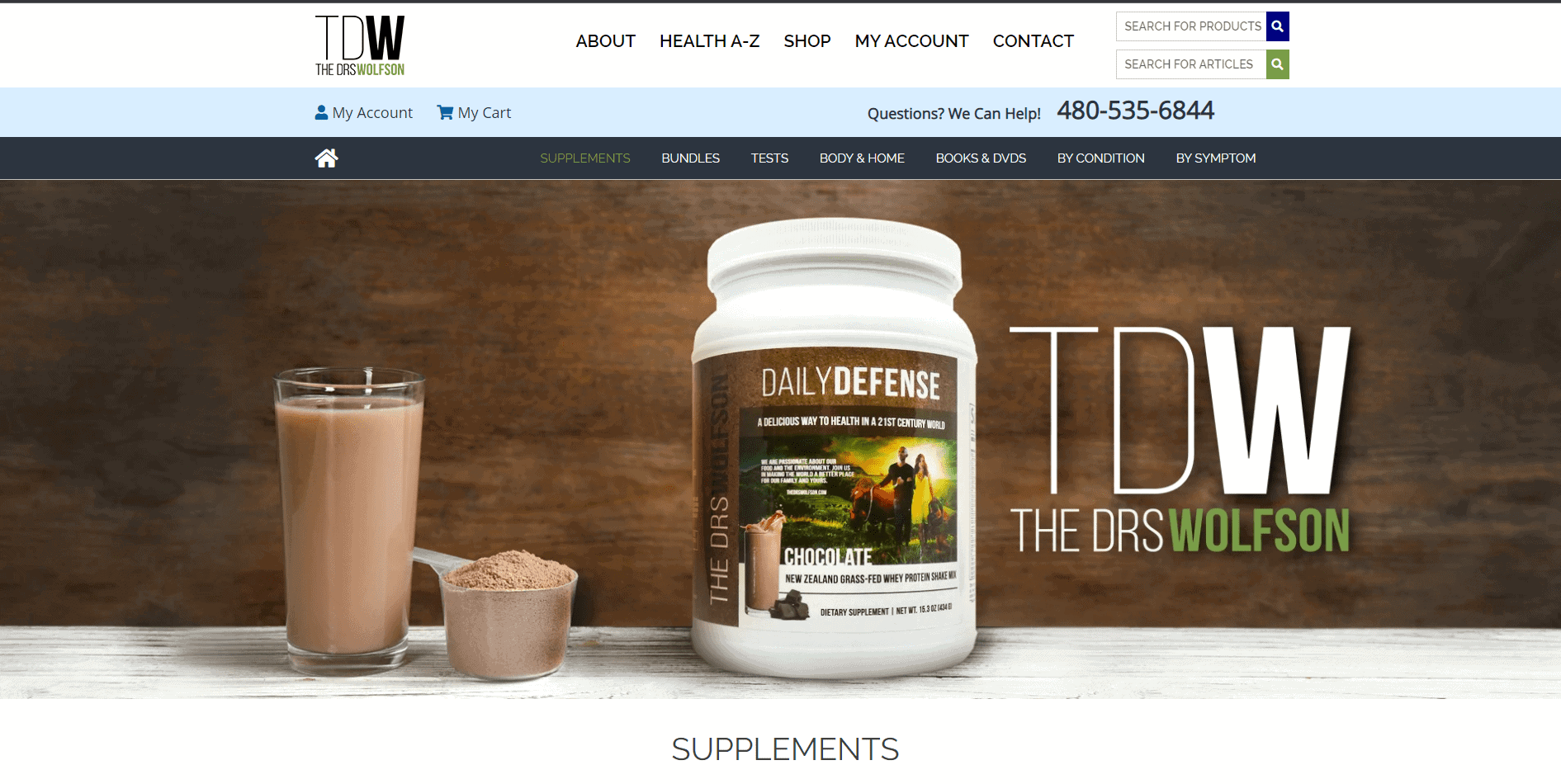 Each product is also rigorously tested by top athletes and sports nutrition experts.
Wolfson also has its native affiliate program that offers a mouthwatering 40% commission rate on products that retail between $30 to $50 for a one-month supply, making it one of the best and top performing supplement affiliate programs in the market right now.
2. Ritual
Ritual Vitamins is another subscription supplement company that focuses on women. One of their product lines specializes in prenatal vitamins, ensuring that expecting mothers have everything they need for a healthy pregnancy.
The brand markets itself in a very simple way, with ingredients, clearly listed.
It has an interesting brand story. Basically, founder Katerina Schneider became pregnant and discovered that many beauty supplements, health products, and even cleaning supplies contain harmful chemicals and questionable ingredients.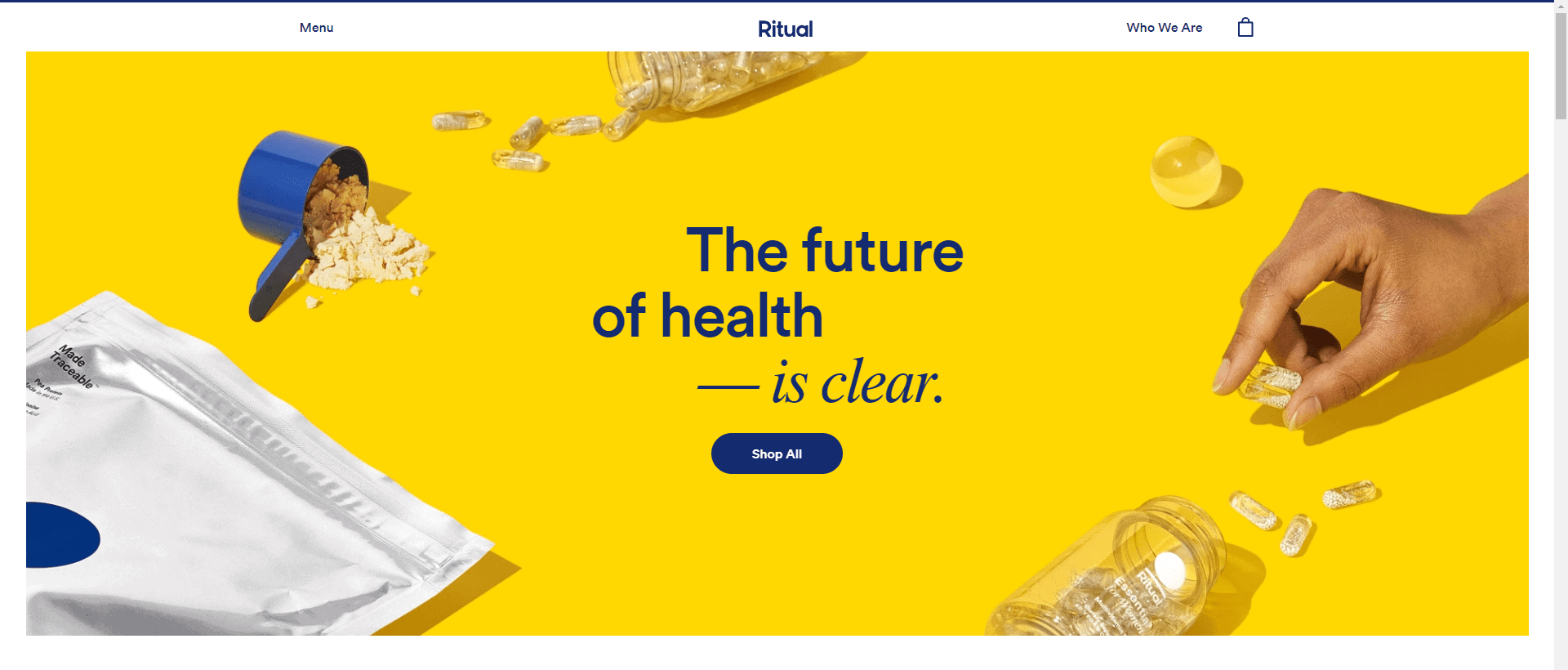 So she set out to make her own prenatal multivitamin that was free of harmful colorants, unproven dosages, and misleading labels.
Ritual Vitamins also has one of the most effective supplement affiliate programs we've seen. With a $67 EPC, it pays a whopping 75% commission.
In addition, you will be assigned a dedicated affiliate manager who will assist you in driving traffic and earning money.
3. Life Extension
Life Extension is a well-known name in the dietary supplement and vitamin industry. Since 1996, the brand has been publishing a magazine of its own, and about 98%of their customers have said that they would recommend the brand to friends and family.
The affiliate program at Life Extension pays a 6% base commission. This, however, may not sound impressive, when you consider the average order value of $132 and conversion rates of nearly 4%, it becomes much more appealing.

Furthermore, the commission structure is intended to reward exceptional performance. Earn 9.5 percent per sale if you make $1,000 or more in monthly sales, 11 percent if you make $5,000 or more, and 12 percent if you make $10,000 or more.
4. A1Supplements 
A1Supplements.com is a seasoned supplement manufacturer in the sports and lifestyle niche. They were founded in 1999 and have grown from a local distributor in local gyms to one of the world's leading online supplement businesses over the last two decades.
Sports nutrition supplements, diets, herbs, proteins, vitamins, and sports accessories are among their offerings.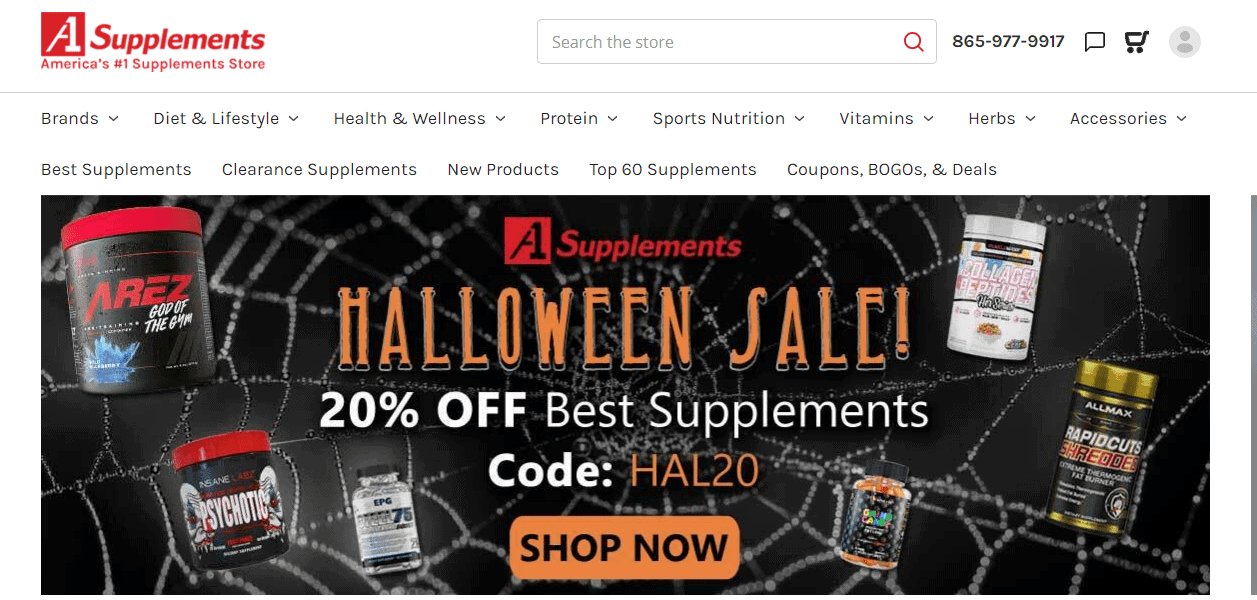 You can market A1 Supplements products by joining CJ Affiliate or Shareasale, both of which are excellent affiliate programs.
Even better, these programs offer a diverse range of products from other companies, so you don't have to stick to just one. They offer affiliate marketing resources, providing a commission rate of 10%, and a 30 days cookie duration.
5. BodyBuilding.com 
BodyBuilding.com is a supplement company based in the United States that provides high-quality products to – you guessed it – bodybuilders. At the time of publication, they had closed sign-ups for their affiliate program, but if anything changes, it will be posted here.
Proteins for muscle growth, performance enhancers, weight management, clothing, accessories, and workout plans are among their products.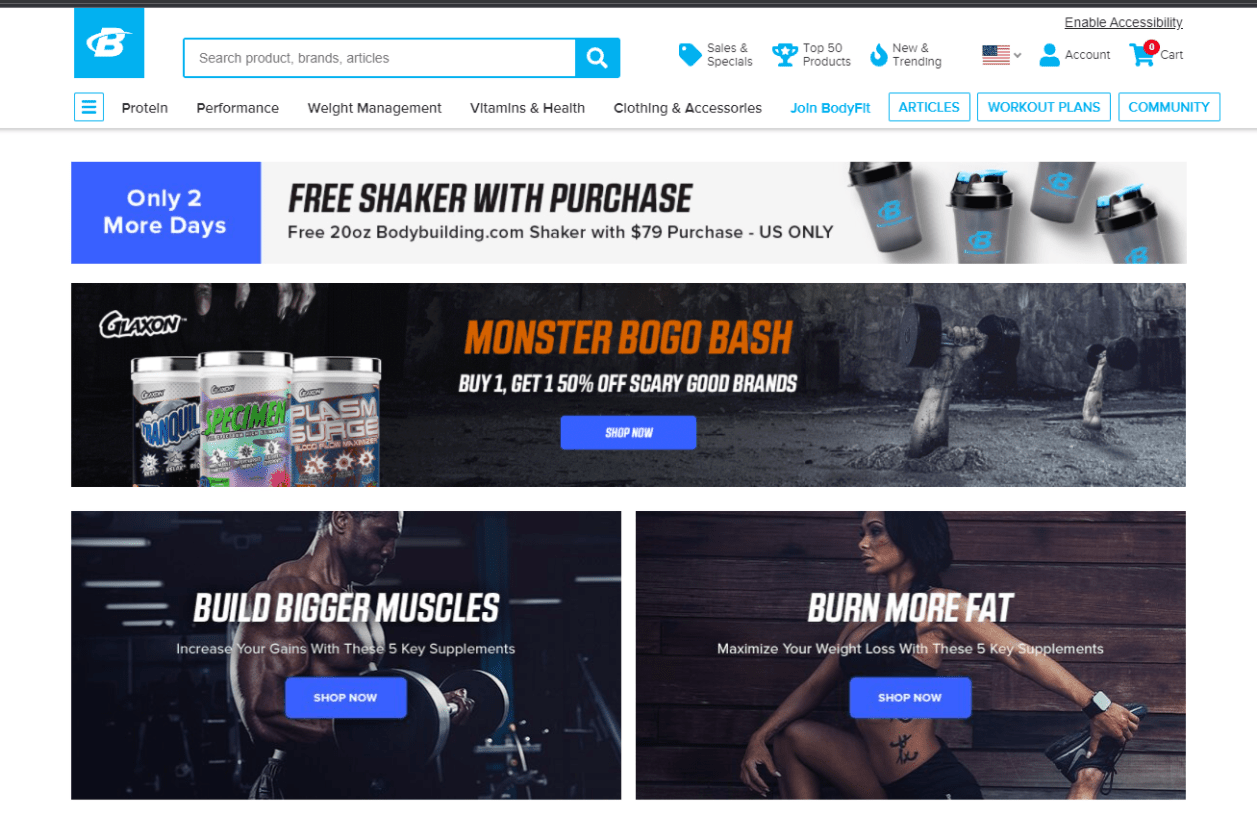 You can also become an affiliate for their BODYFIT program, which is a monthly subscription service that provides detailed content and workout plans. Impact offers an affiliate program in which they pay 8% commission on new customers.
However, if that buyer returns to the site and purchases through your link, you will receive a 3 percent commission. And if you only run a coupon-only website, you'll only earn 2%. The commissions for coupon sites and second-time buyers may be low, but they are better than nothing.
6. HerbsPro 
HerbsPro is a direct-to-consumer supplier of everything health-related, including supplements, vitamins, minerals, and so on. Because of their online business model, their customers can save up to 60% off regular retail pricing on the 50,000 products they have in stock.
Protein powders, weight management products, pre, intra, and post-workout products, testosterone support, and other products are available to your visitors.
This affiliate program has a $54 average order size and pays a 10% commission on referrals from your site.
HerbsPro does provide free shipping on orders of $49 or more, so include that in your pre-sell for this affiliate program.
7. Enhanced Labs
Sports nutritionists and bodybuilders created Enhanced Labs supplements for those who are dead serious about their fitness.
Many companies use similar rhetoric, but the products offered by are unique in that they claim to have a higher concentration of active ingredients and actual ingredients by weight than their competitors.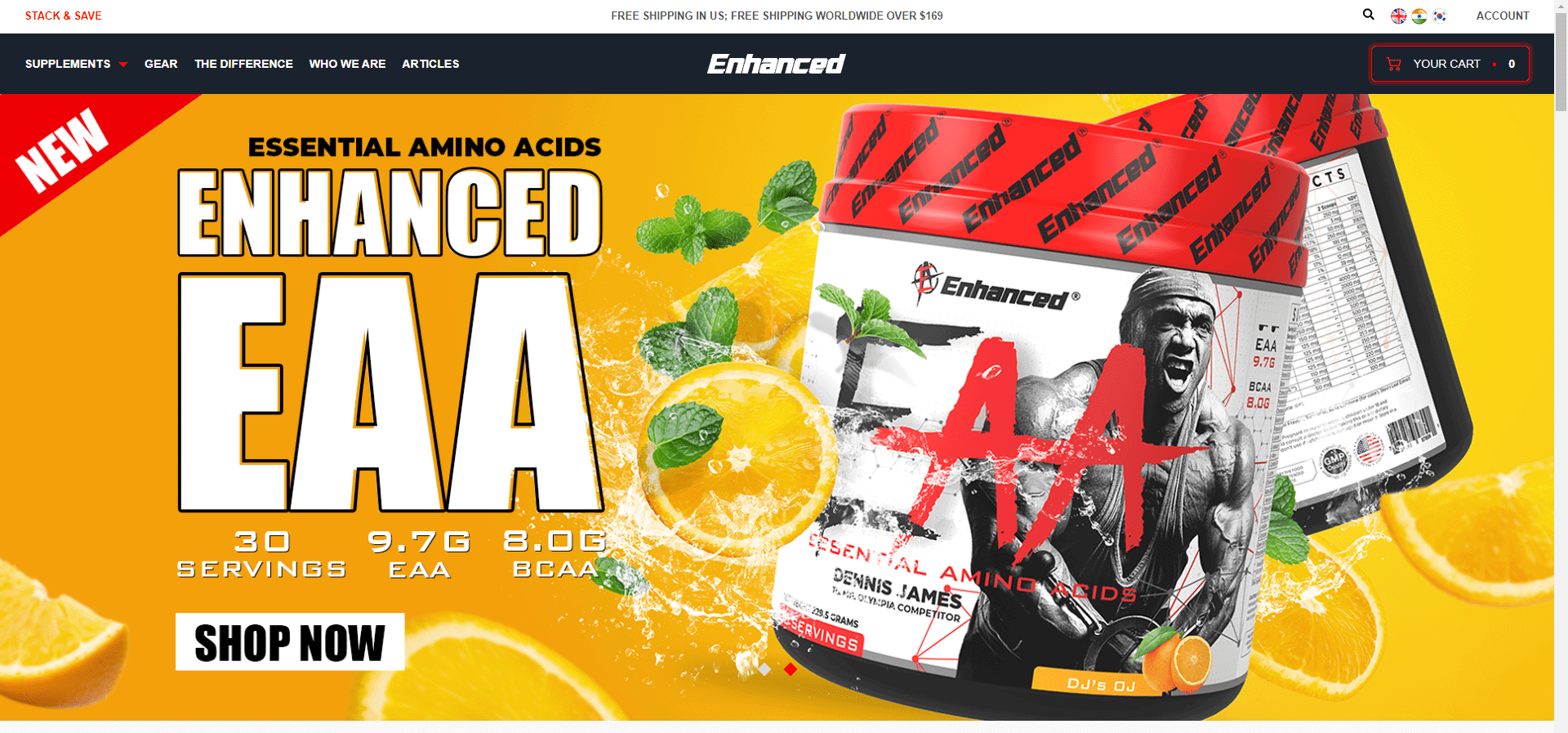 Immune system boosters, testosterone boosters, pre-workout powders, supplements for weight loss, muscle builders, and sleep promoters, are among their products.
They also have their own affiliate program with a $103 average order value and a 27% baseline commission rate.
This supplement company is also willing to pay a higher commission rate to publishers or influencers who can drive a large amount of warm traffic to their affiliate offers.
8. FanFuel 
FanFuel is an affiliate program designed specifically for you. One of the best things about them is that they manufacture their own products, so you don't have to worry about your earnings being split with a third party.
As a result, they offer commission rates of up to 40%, which is quite impressive. They manufacture supplements for weight loss, muscle gain, and skincare among other things.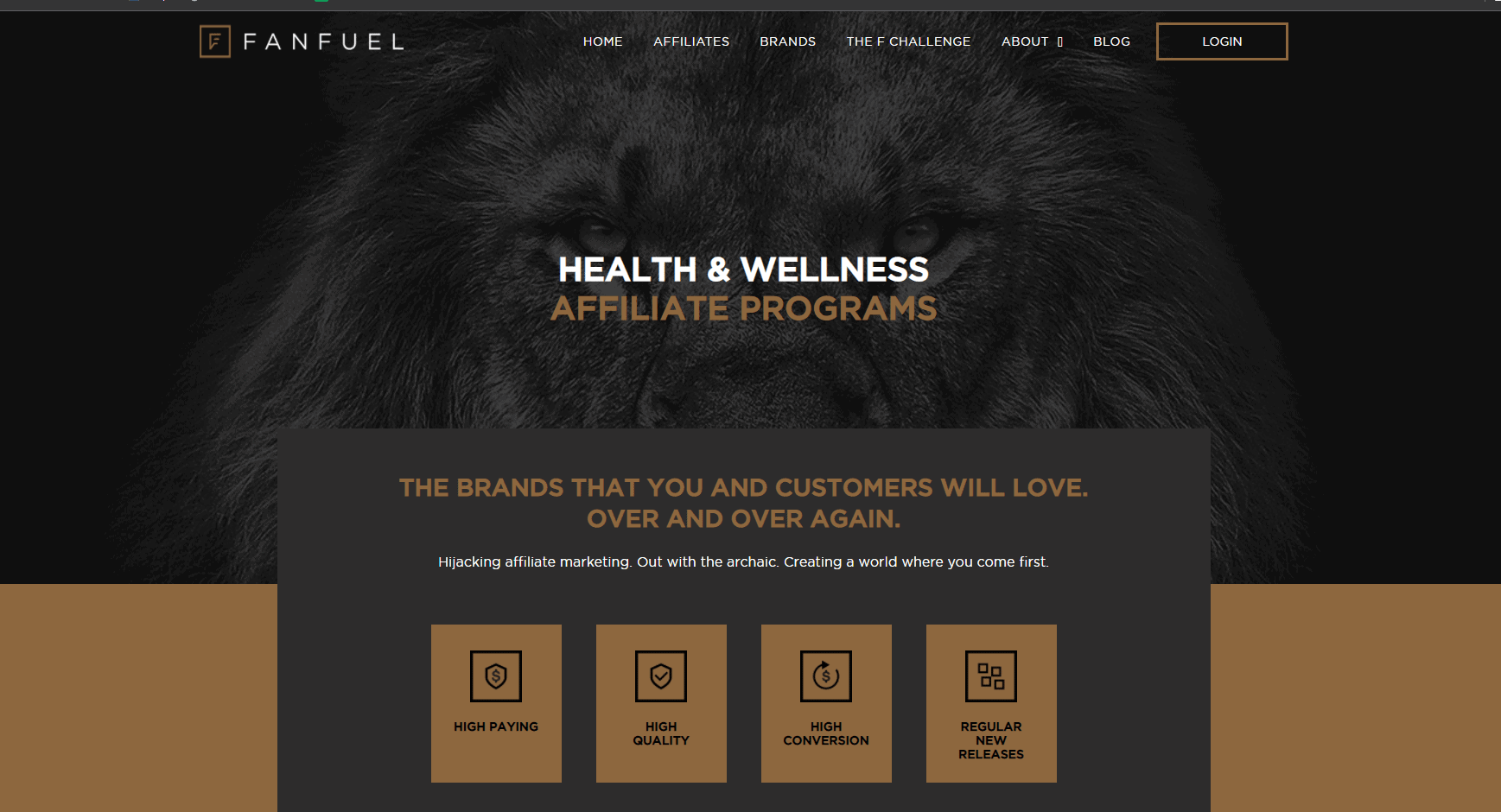 Their cookie is good for up to 90 days. You almost have a lock on the buyer completing the transaction within this time frame. Even better, they pay you recurring commissions on each customer you successfully refer.
Aside from competitive rates, FanFuel provides affiliate marketers with marketing resources such as banners, images, tracking, translation, CTAs, and anything else you might need to succeed. You can even make special requests through your affiliate manager.
9. Vitagene 
Vitagene isn't your average supplement company. They use DNA tests to determine the best diet, exercise, and even skincare procedures for a person. Their tests also assist in determining which nutrients your body may be deficient in and recommending the most appropriate supplements.
Vitagene's affiliate program is managed by CJ Affiliates and offers a 10% commission rate with a 30-day cookie duration. Given that their cheapest package costs around $100, making a minimum of $10 on each sale isn't too bad.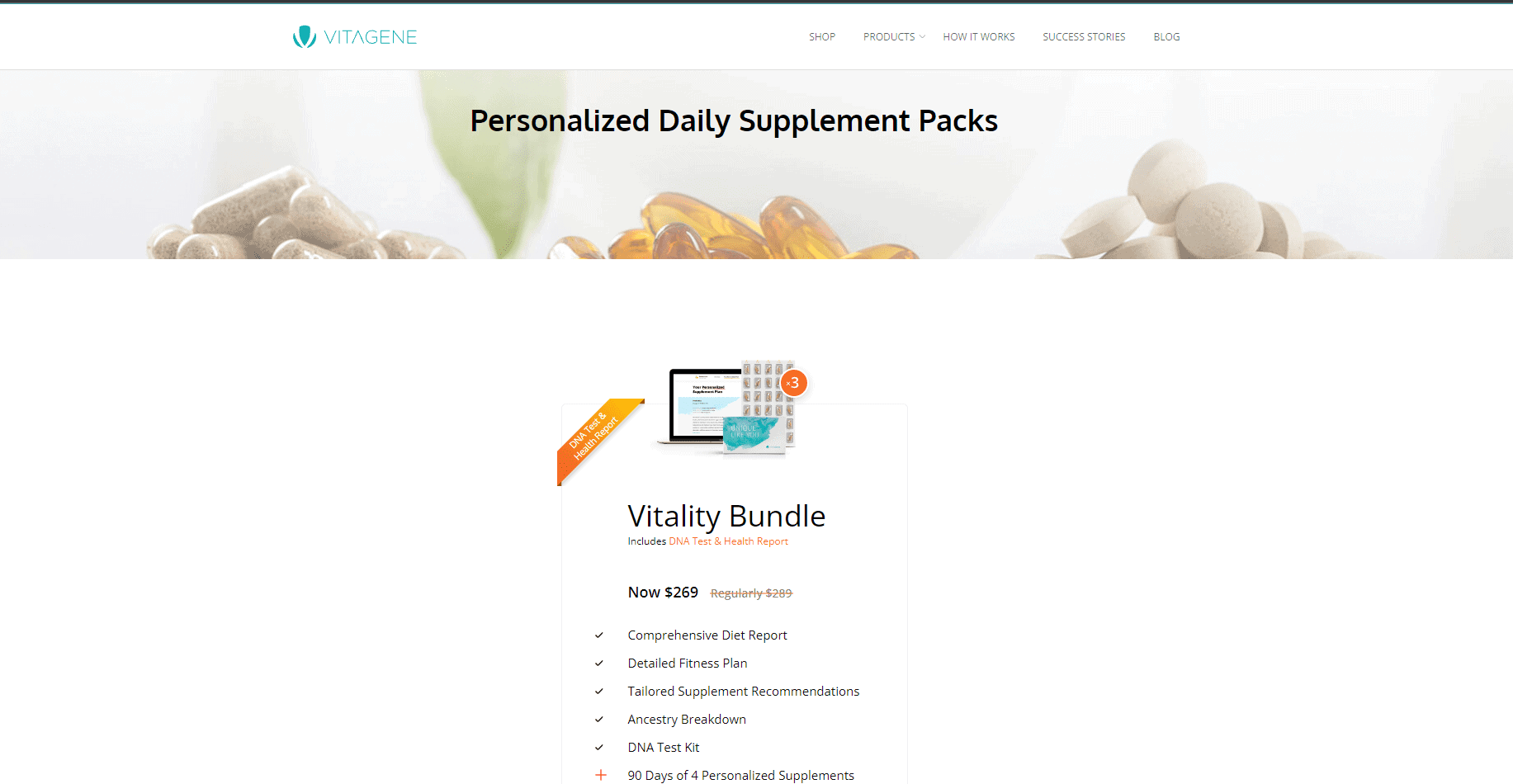 In addition, if you are a CJ certified content publisher, your rates will be increased to 12%. Furthermore, as previously stated, CJ Affiliate has a plethora of other products available to help you diversify your income.
10. Onnit
Onnit is a lifestyle and sports nutrition brand that offers wellness products such as fitness apparel, peak performance supplements, and foods through a holistic health approach. 
Onnit's mission is to inspire people to reach their full potential through elite physical and mental performance.
Their commission rates are also very reasonable. While some of the programs I've recommended offer 10% off, Onnit offers 18% off supplements, 10% off food, and 5% off equipment.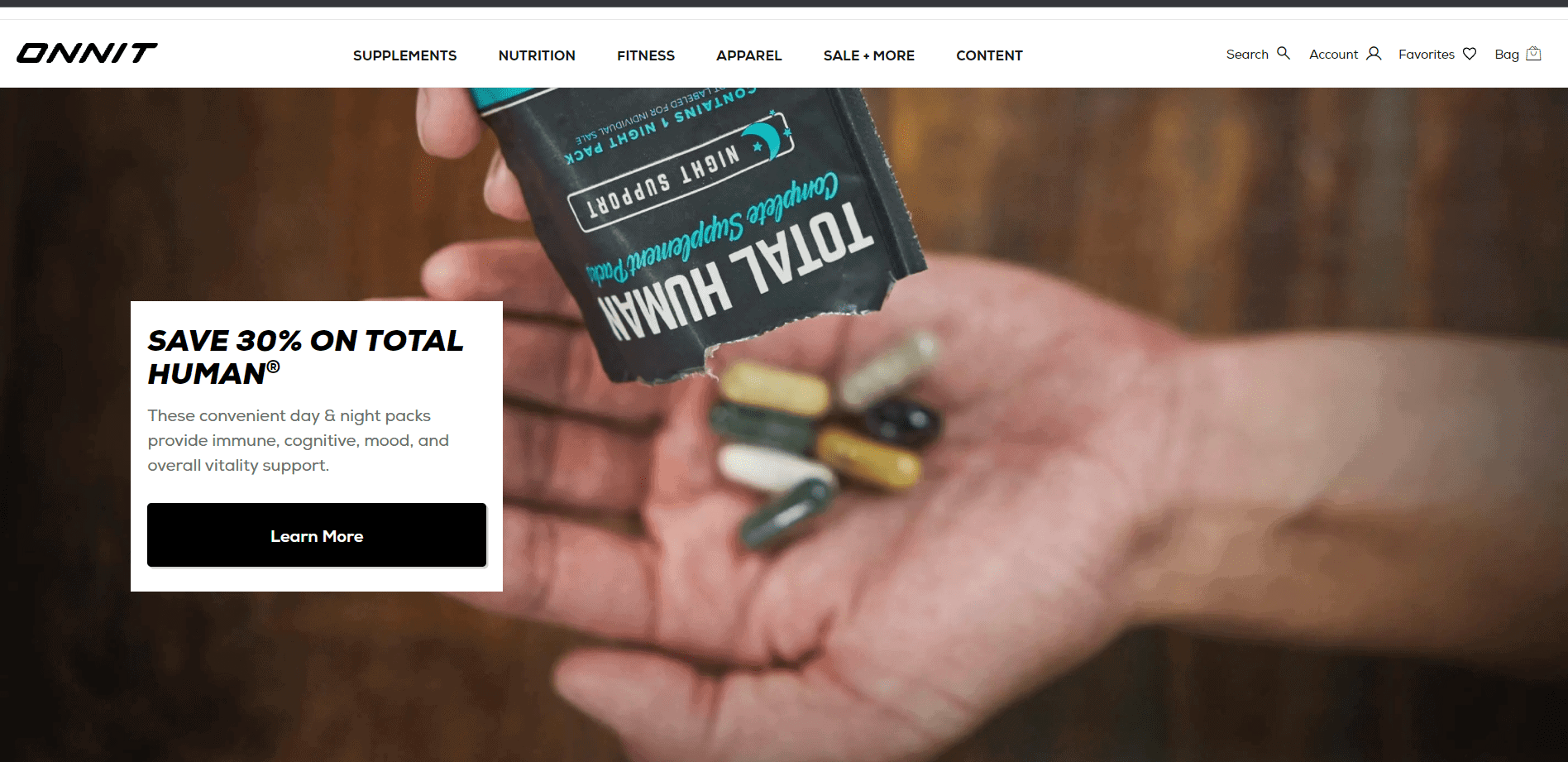 As an affiliate marketer, you'll also benefit from their automated retargeting feature, which serves relevant ads to customers and potential customers who visited the website within 60 days of the initial visit.
You'll be promoted to the Alpha status once you've driven a significant amount of traffic and sales to their site. This is the level where you'll be able to earn higher commissions, create custom landing pages, and even test samples and provide an honest review.
You might also like to read:
5 Honourable Mentions: Best Supplement Affiliate Programs
1. Seed
Seed is a leading network consisting of scientists, doctors, innovators, thinkers, and, translational storytellers, who believe in the power of bacteria to improve health as well as performance.
Currently, they only have one supplement available: the DS-01 Daily Synbiotic, which contains 24 strains of probiotics and prebiotics. This supplement is intended to aid in cardiovascular health, digestive health, gut health, dermatological health, as well as micronutrient synthesis. It's also available as a $49.99 monthly subscription.
Seed's product isn't particularly expensive, but the high commission rate makes it one of the most profitable programs on this list. The 2001 Probiotics United Nations – World Health Organization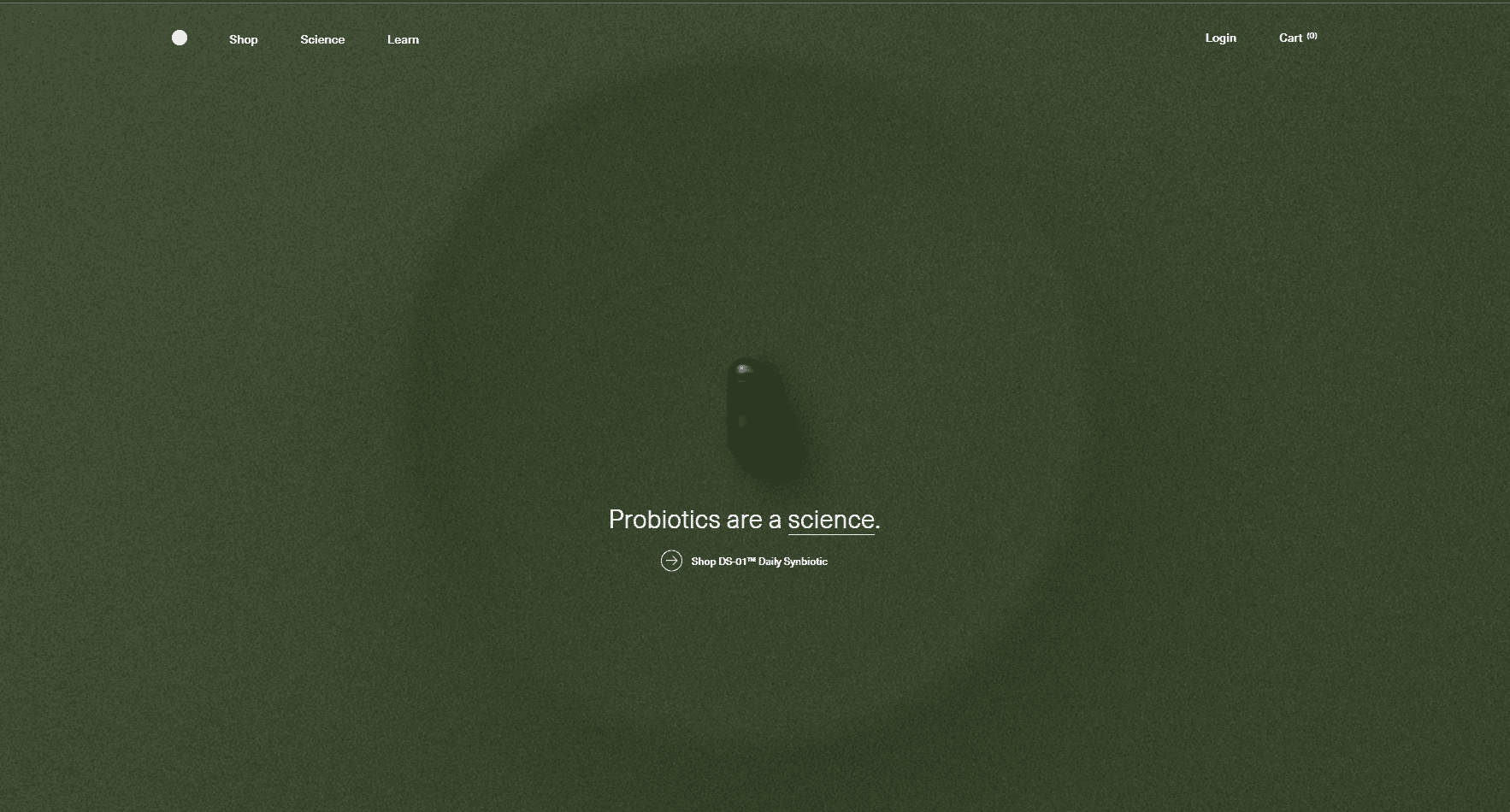 Expert Panel was led by Dr. Gregor Reid, their chief scientist and the man behind their product.
ShareASale manages Seed's affiliate program, and you can join as a partner influencer and earn a 100% commission, or as an affiliate and earn a 25% commission.
2. MarketHealth
Seed is an affiliate marketing network where you can promote a variety of health and beauty products. If you are accepted into this program, you will have access to over 200 offers in the sports nutrition, skincare, beauty, and gut health supplements niches.

You can earn up to 50% commission on subscription offers, and you will receive recurring payments. They also provide banner ads, landing pages, and an affiliate manager to assist you in increasing your conversion rates.
3. Rootine
Rootine Vitamins is a direct-to-consumer supplement subscription company founded in 2018 in Nashville, Tennessee. Rootine is able to send a customized supplement to your door every month by answering a short series of questions.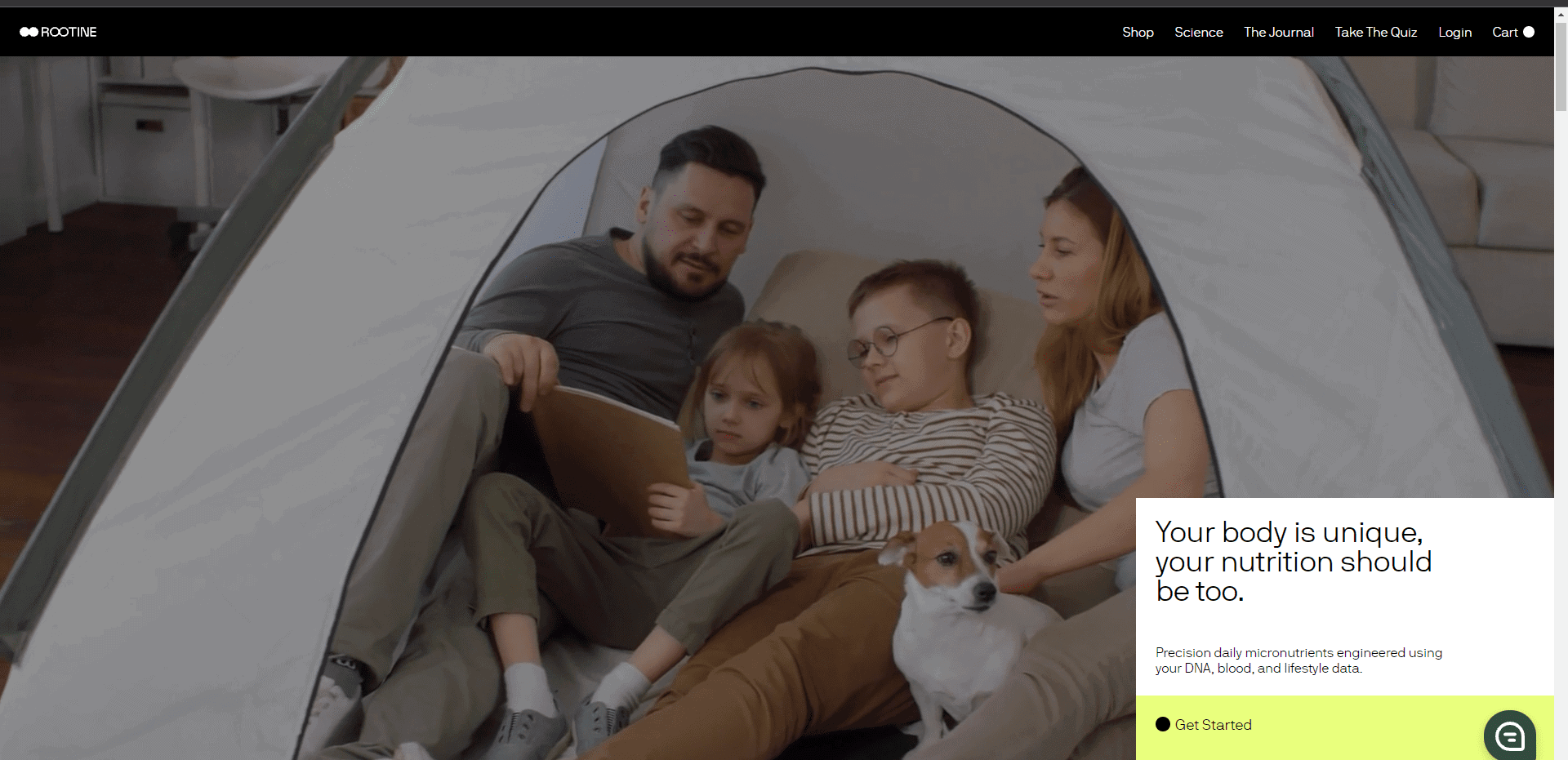 Rootine strives for transparency and is open about what's in its supplements. Nothing remains a mystery.
4. MegaFood 
MegaFood creates high-quality nutritional supplements using ingredients that they source from a network of trusted farm partners.
The brand is committed to using its influence for good, the company is a strong supporter of regenerative farming, organic food, and the larger quest for a more sustainable future.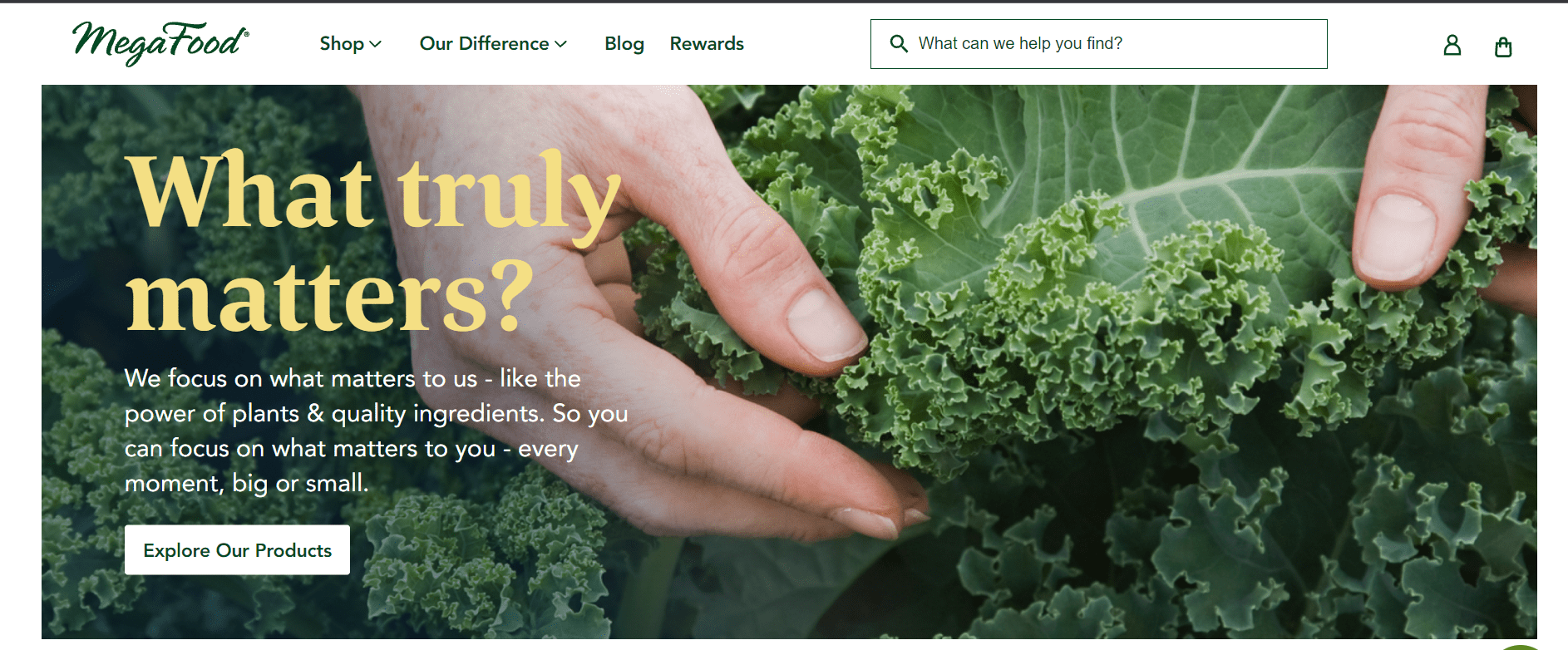 It's always a good idea to promote the affiliate programs that are actively working to make the world a better place. Aside from its ethical credentials, MegaFoods' supplement affiliate program is solid but unspectacular.
The commission rate of 8% isn't bad, but it's near the bottom of all the supplements affiliate programs on this list, as is the 30-day cookie window.
5. Amazon Associates
If you're a beginner or want to supplement your affiliate marketing income, Amazon Associates Amazon Associates is one of the best supplements affiliate programs to look into.
What I like best about Amazon is the variety of products available. Whether you're writing about weight loss supplements, muscle gain supplements, or pet supplements, the majority of them are on this platform.
Amazon Associates is also a relatively simple program to join. All you have to do is sign up, get the product links, and make at least three sales in the next 180 days. On the plus side, this provides you with a plethora of opportunities to make money.

Because Amazon is such a well-known brand, affiliate marketers rarely have a difficult time selling it. However, the terms of Amazon's supplement affiliate program aren't particularly appealing.
Some affiliate marketers dislike Amazon because their commission rates are too low. While 1% is a good starting point as you gain traffic, a higher commission rate is required to earn a significant income.
Another issue is the cookie period, which is only 24 hours long. This is quite brief, given that some programs' cookies can last up to 30 days. 
Things to keep in mind before choosing a Supplement Affiliate Program:
If you search the web, you will come across countless affiliate programs, and choosing the best ones among them will become too difficult. So, to help you understand how to choose the right supplement affiliate programs, here are some things to think about:
Product Quality
In affiliate marketing, honesty is essential. Don't just promote products based on word of mouth. Conduct extensive research and, if possible, test the products. Promote products that you would recommend to friends and family.
Network Reputation
Examine what others are saying about the program. Observe whether they pay or not, when they pay, the policies they have, whether their offers are converting, which offers are converting, and more. Remember that in order for the offers to convert, you must also do your part.
Audience Desire
It is important for you to understand what your website visitors are looking for. If you're looking for an affiliate network, you've probably already built an audience and want to monetize it.
So, to begin, look into what products they enjoy and the affiliate programs associated with those products. If you haven't yet built an audience, look at your direct competitors and what their audience is interested in.
Cookie Duration
If a customer does not purchase on the first visit, you'll need the cookie to last for a while to give them a reason to return. Although some affiliate networks offer cookie durations of up to 45 days, cookie durations of 7 to 30 days are still ideal.
Support
Examine the network's level of assistance. To begin, an affiliate manager is required for the onboarding process. It would also be fantastic if they provided advertising materials such as banners, landing pages, customizations, and so on.
Commission Structure
The commission rates will help determine the network's profitability. You wouldn't want to send thousands or millions of visitors to an offer just to make a few dollars. To increase your chances, you should join a few networks and promote products with varying commission rates and average order values.
The best affiliate programs are always those with high ticket prices.
Quick Links –
Conclusion: Best Supplement Affiliate Programs
As you can see, there are numerous excellent supplement affiliate programmes available.
In the supplement industry, there are numerous affiliate schemes to choose from. Smaller, lesser-known organisations may offer better terms, commissions, and cookie lengths, but conversion rates are frequently lower.
Popular, well-known businesses have lower commission rates and cookie lengths, but they can be a benefit for affiliate marketers with audiences eager to buy from brands they recognise.
Whatever the case may be, each affiliate programme on this list is well worth your time. The demand for supplements isn't going away, and there's no better time to take advantage of it than right now.