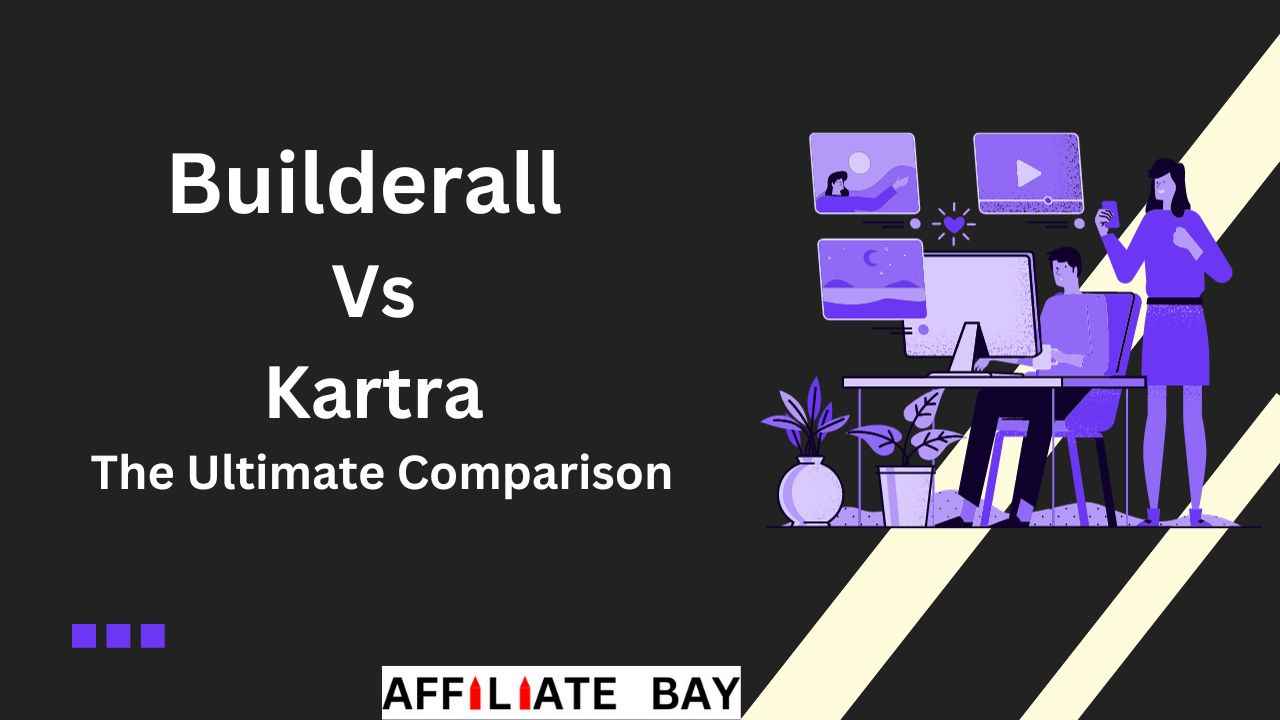 Kartra vs Builderall Comparison
Choose Kartra if:
You want to run a data-driven company.
You want a marketing tool that is fully integrated, simple to use, and automates all of your marketing functions.
You want to supplement your income as a Kartra expert on the Kartra Marketplace.
You are willing to spend a little more money.
You want to ensure that you will always have access to customer service.
Choose Builderall if:
You need to improve the customer experience with a robust CRM
You want to use the platform to publish blogs or a magazine.
Your pages must load quickly.
You want to use social media live streaming for marketing.
You wish to create e-learning courses.
What is Builderall?
Builderall is like a toolbox for the online business. It has more than 30 tools to help them grow.
The most crucial things in Builderall are the builders. These tools let you create a website, landing page, app, sales funnel, and online store.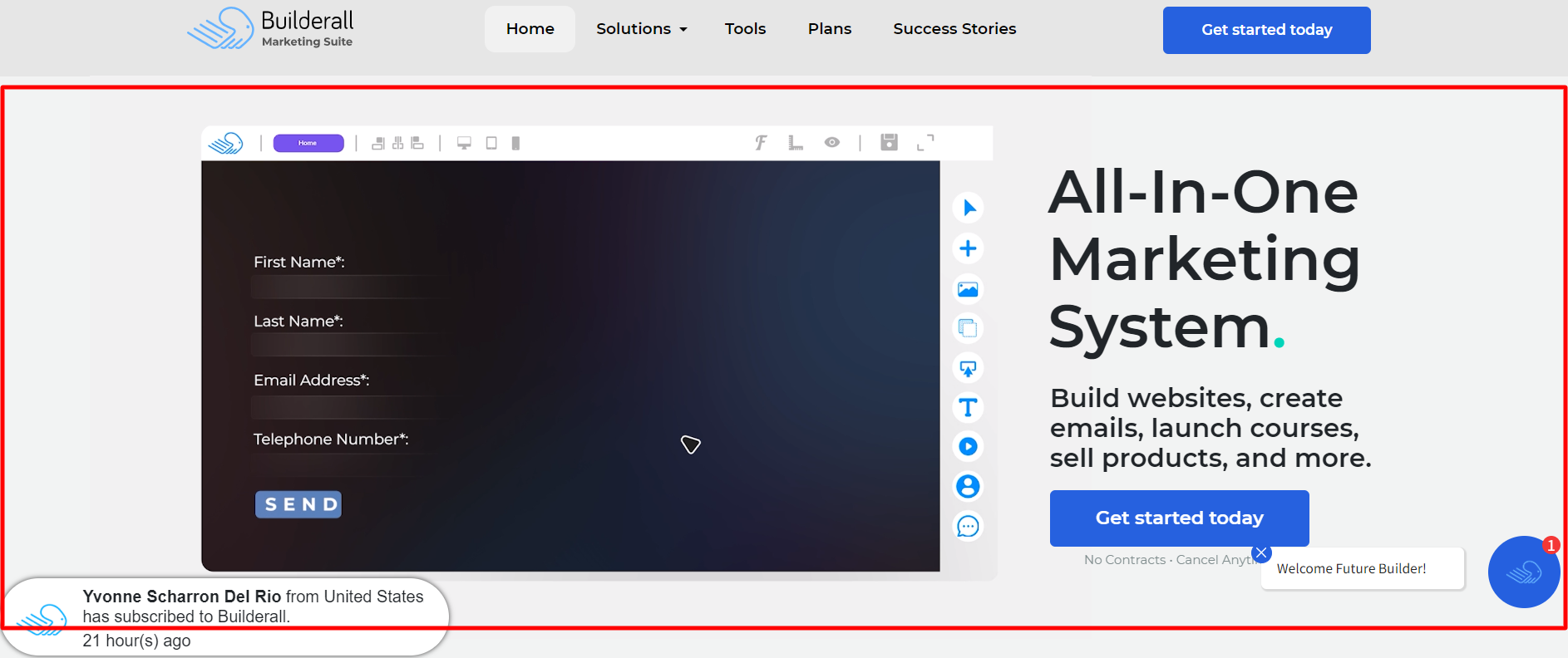 Builderall has vast library of tools including:
Email marketing
Lead generation
Design and video
Social media management
Affiliate marketing
Marketing campaigns
Webinars
Courses
What is Kartra?

Kartra is a complete digital marketing suite. It lets you easily make, start, and promote your products.
It's made for folks who don't want to juggle many different programs. Instead, it gives you a bunch of digital marketing tools, which we'll talk about in a bit, so you can focus more on selling your stuff.
Now, let's jump into my detailed Kartra vs Builderall comparison that will compare the tools in various categories.
Kartra vs Builderall: Website Builders
We do not require a coder anymore for the task of building a web page. 
Plus, since the release of software options for web page builders, you are allowed to participate in the making of websites according to your requirements, and this way, the need to translate ideas to a certain coder is eliminated. 
Builderall 
With Builderall, you can make awesome websites for any kind of business, not just sales funnels.
There are two big reasons for this. First, the Cheetah website builder is really easy to use, and you can put things wherever you want on the pages.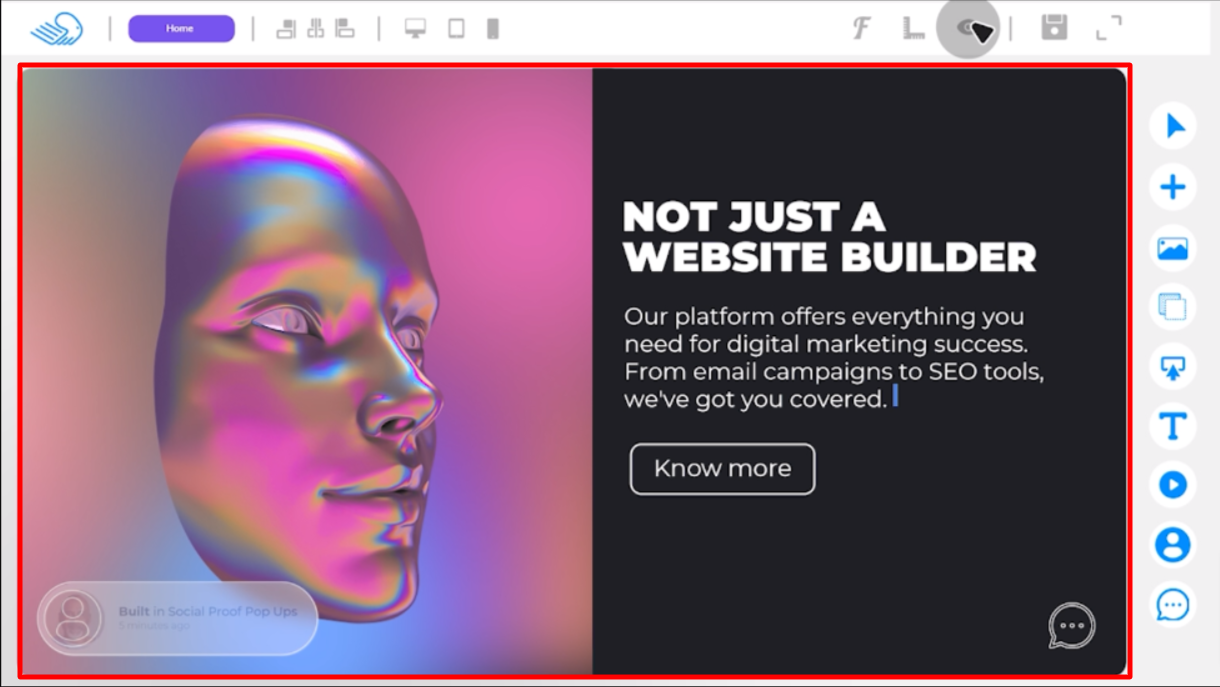 Second, they have many ready-made website designs for different types of businesses, which we'll discuss in the next part of this review. These designs are already made for you, so you have to go in and change the colors, your brand stuff, and what your business is all about.
Kartra 
You get a fantastic selection of over 500 customizable pages and various templates for sections available in the Kartra library that range all the way from sales pages, and lead pages to checkout pages.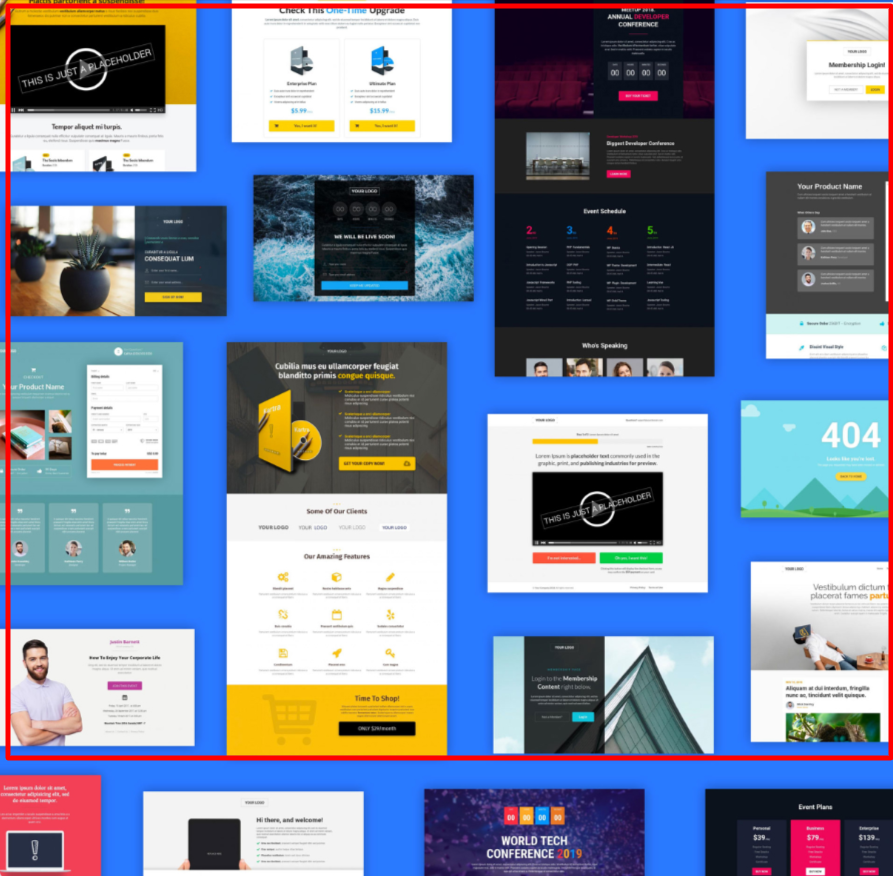 The process for creating a website builder is pretty straightforward here. Luckily, the pages present here are super compatible with mobiles and tabs, so no technical knowledge is required. 
Another impressive thing is that the downloads, the client testimonials the references, etc. are all pre-built. Also, they are straightforward so that they can be included in your build. 
Verdict 
The deal here is that both platforms offer a straightforward and extremely easy-to-use functionality. But I would call Kartra a winner because the levels at which it has been optimized are just amazing. 
Kartra vs Builderall: Sales Funnel Builder
If you ask someone what a good funnel solution should be able to do, they would answer that the funnel solution should answer their customer's needs from the start of their journey till the end of it. 
Builderall 
Builderall's Cheetah funnel builder helps you make sales funnels from the beginning or change the ready-made ones. With Builderall, you can put together, arrange, or change the pages and steps in your sales funnel easily with a whiteboard-style feature.
They also have the Canvas Funnel Builder that adds extra features for those who want more.
Kartra 
Kartra offers "Done For You Campaigns,". In their page builder, you'll find plenty of modern and fresh professional templates, significantly boosting your brand.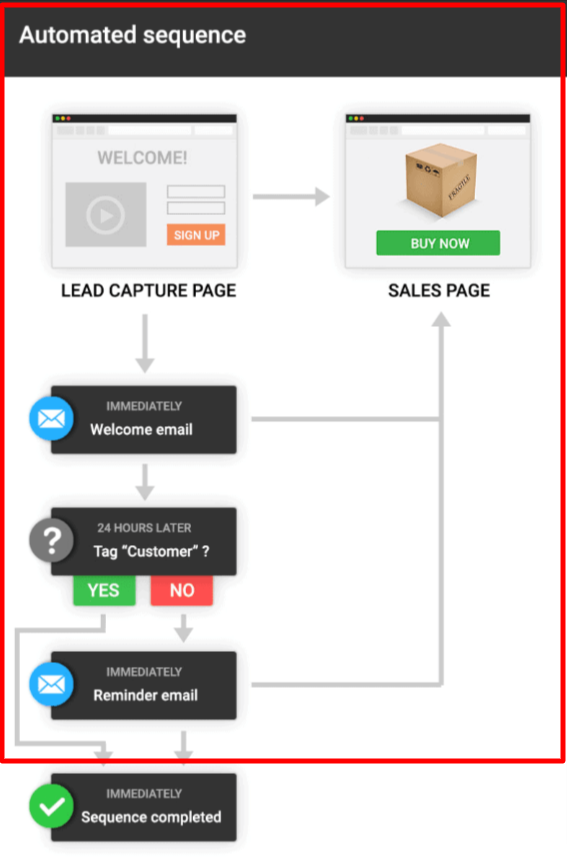 Kartra is excellent for managing the value of your services, from your entry-level offerings to your high-level coaching. It integrates seamlessly with webinars, product creation, upsells, and downsells, helping you understand where your customers are in your sales funnel.
Kartra is less flexible when designing a funnel than Builderall and similar tools like ClickFunnels. You can't freely move elements as you like; there are set outlines you must follow, limiting your creativity.
Another unique aspect of Kartra is its form builder, which might be a bit confusing at first. To edit a form, you must create it and go through various steps, including integration, before placing it on a landing page. This process can be a bit of a hassle, especially for newcomers.
However, with experience, you'll get the hang of it, making it easier in the long run.
Verdict 
When the drag-and-drop functionality is involved, both the platforms work just fine. The editors for pages are also quite similar, leading to this comparison being a close call. However, the winner is Builderall since it provides a good deal of user experience. 
Templates 
I loved the templates in both Kartra and Builderall.
Builderall Templates
Builderall offers a big bunch of +400 sales funnels and website designs, which they call Funnel Club.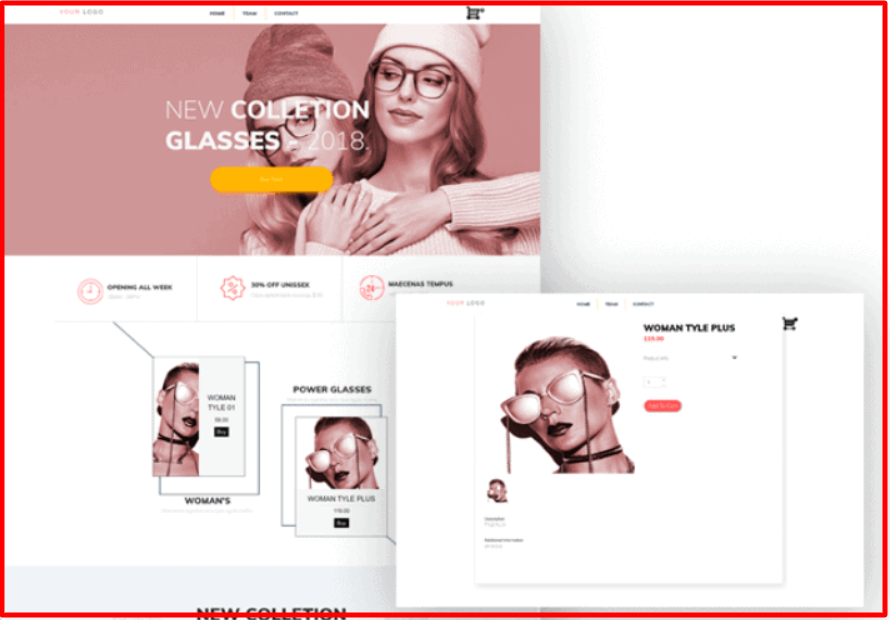 The Funnel Club is split into 5 groups:
Premium Funnels
Niche Funnels
Lead Capture Funnels
Agency Funnels
Chatbot Funnels
This means you have lots of choices for sales funnels and website designs. Whether you're building a website or starting a digital marketing agency, Builderall's Funnel Club has you covered.
Kartra Templates 
Kartra's templates look really modern and fresh, and there are plenty of them. What's great is that they load pretty quickly, which is a big plus.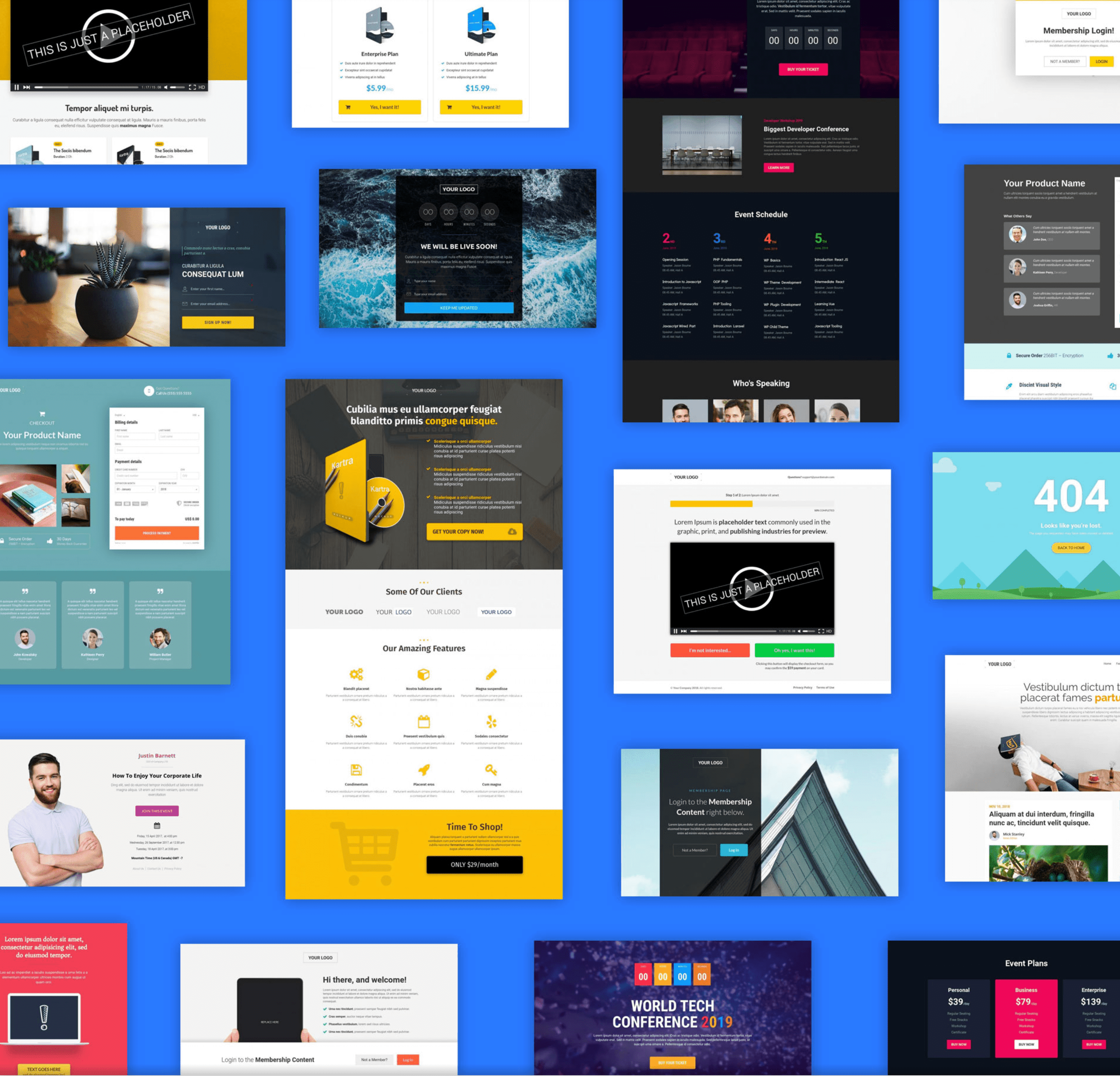 But here's the thing: Kartra doesn't have ready-made website templates. Instead, it has lots of other templates. You can use these page templates to create a website, but it's not as straightforward as having a complete website ready to go out of the box.
Email Automation 
I have a strong appreciation for marketing automation because it enables businesses to make their marketing processes more efficient, precise in targeting, and ultimately boosts their return on investment (ROI).
Kartra and Builderall provide a feature allowing users to send emails and automate various tasks within their businesses. Statistics show that 63% of companies using marketing automation have outperformed their competitors. Pretty impressive, right?
Kartra Email Marketing
When improving engagement with your email recipients, sending personalized emails at the right time can make a significant difference. Kartra, a platform known for its wide range of appealing and customizable templates, also extends this flexibility to its email templates.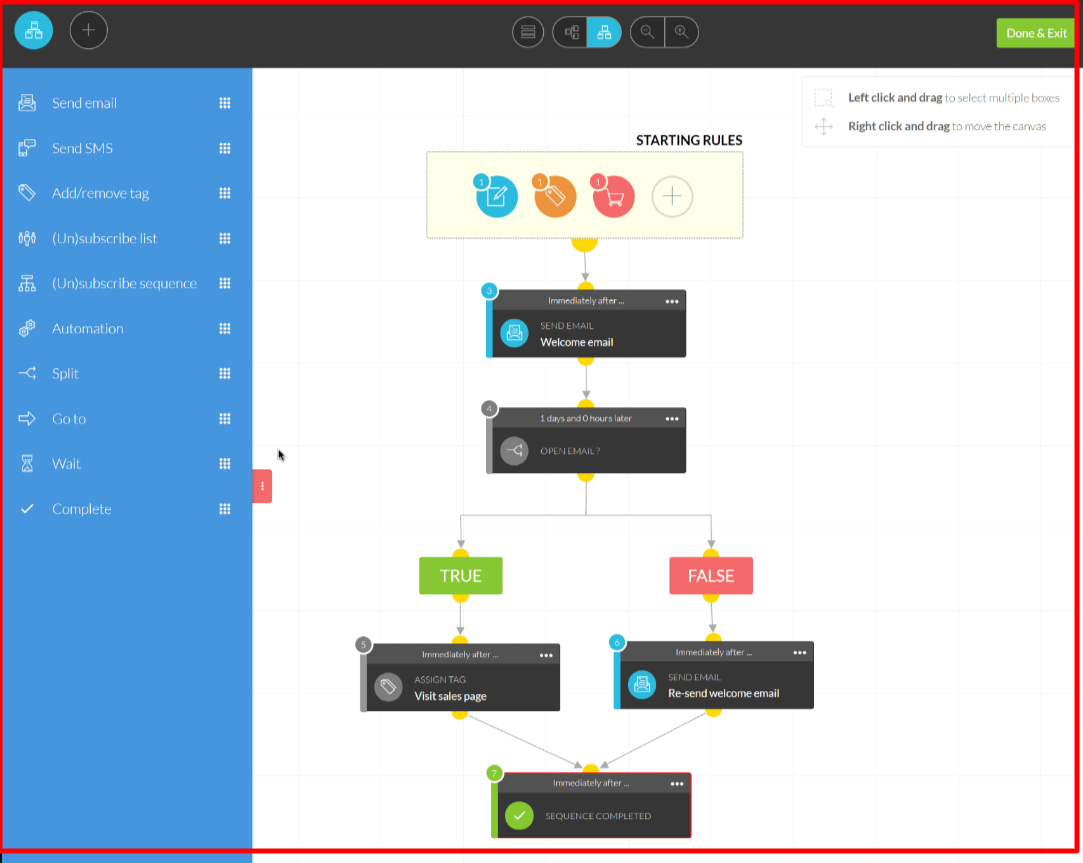 Within Kartra's suite of email features, several powerful tools are at your disposal. First, you can set up behavior-based automation, allowing you to send emails triggered by specific actions or behaviors of your recipients.
Kartra also offers intelligent split testing, which lets you experiment with different email content and subject lines to determine the most effective version. You can also use tags, lists, and sequences to manage your leads efficiently.
Furthermore, Kartra enables you to send personalized messages that include custom tags, such as your recipient's name or date of engagement, to enhance the personal touch in your emails.
Builderall MailingBoss
The email marketing platform for Builderall is called MailingBoss. It's got some good open rates that can compete with Kartra.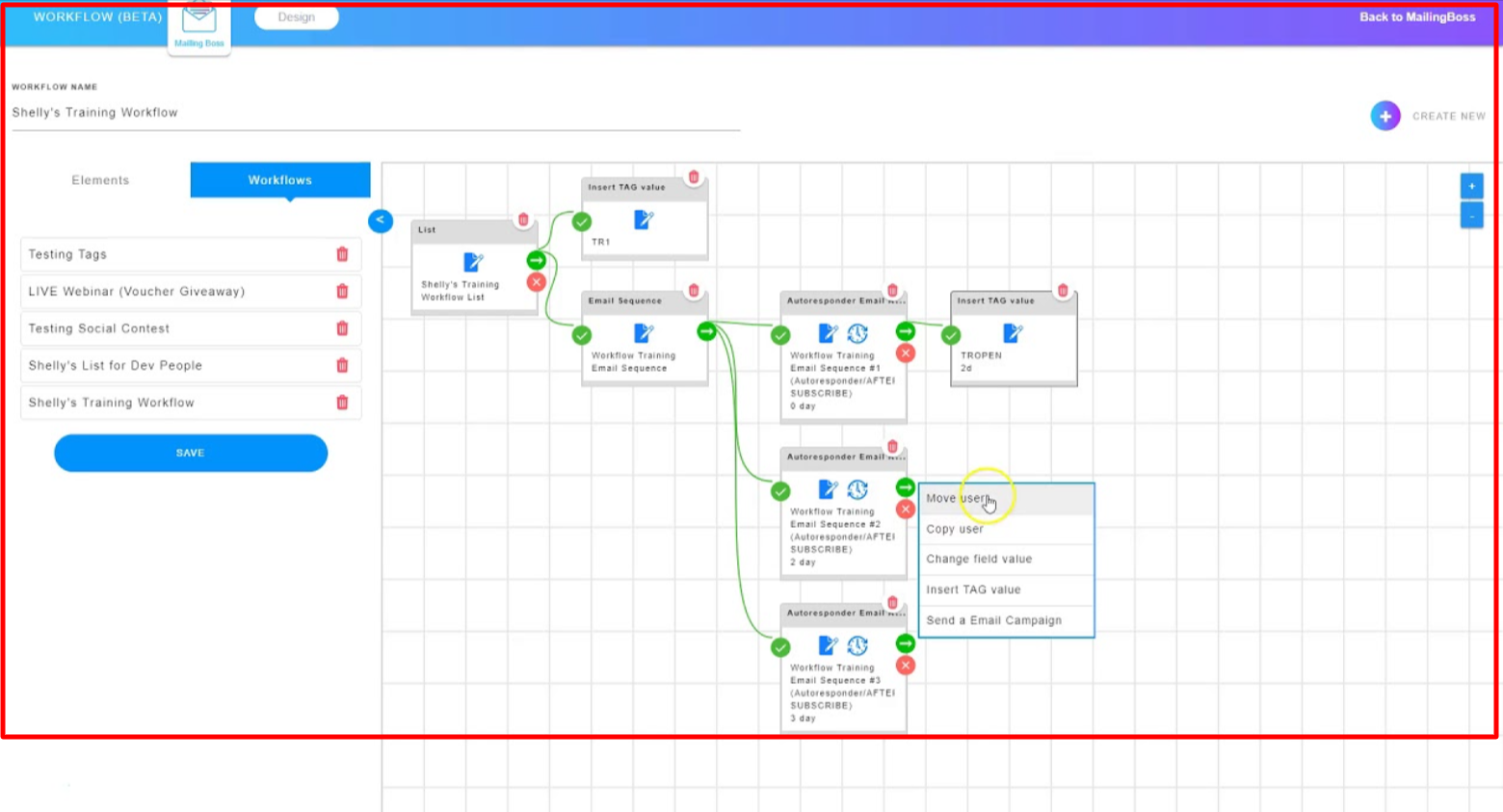 One great thing about MailingBoss is that if you're on the premium plan, you can have as many subscribers as you want. Even on the lowest-priced Builderall plan, you can have up to 2,000 email contacts, which is quite generous.
MailingBoss also offers some really nice and attractive email templates.
However, when it comes to automation, Kartra is better at it than MailingBoss.
Pricing: Builderall Vs Kartra
Builderall Pricing
Builderall offers fair deal of options. It offers a 14-day free trial before you upgrade to the premium plans.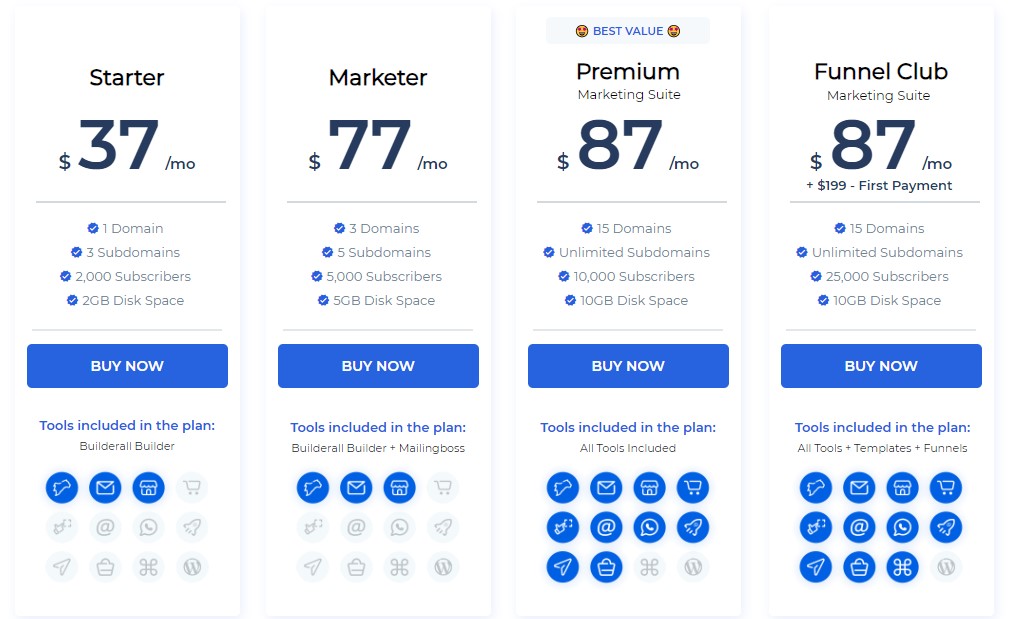 Here are the pricing plans options:
Starter – $37/month
Marketer – $77/month
Premium plan – $87/month
Funnel Club – $87/month + $199 one time payment.
Kartra Pricing
Here, all the tiers of the subscription include all the features mentioned above and a lot but the difference comes in things like the number of contacts, the leads, the domains, etc.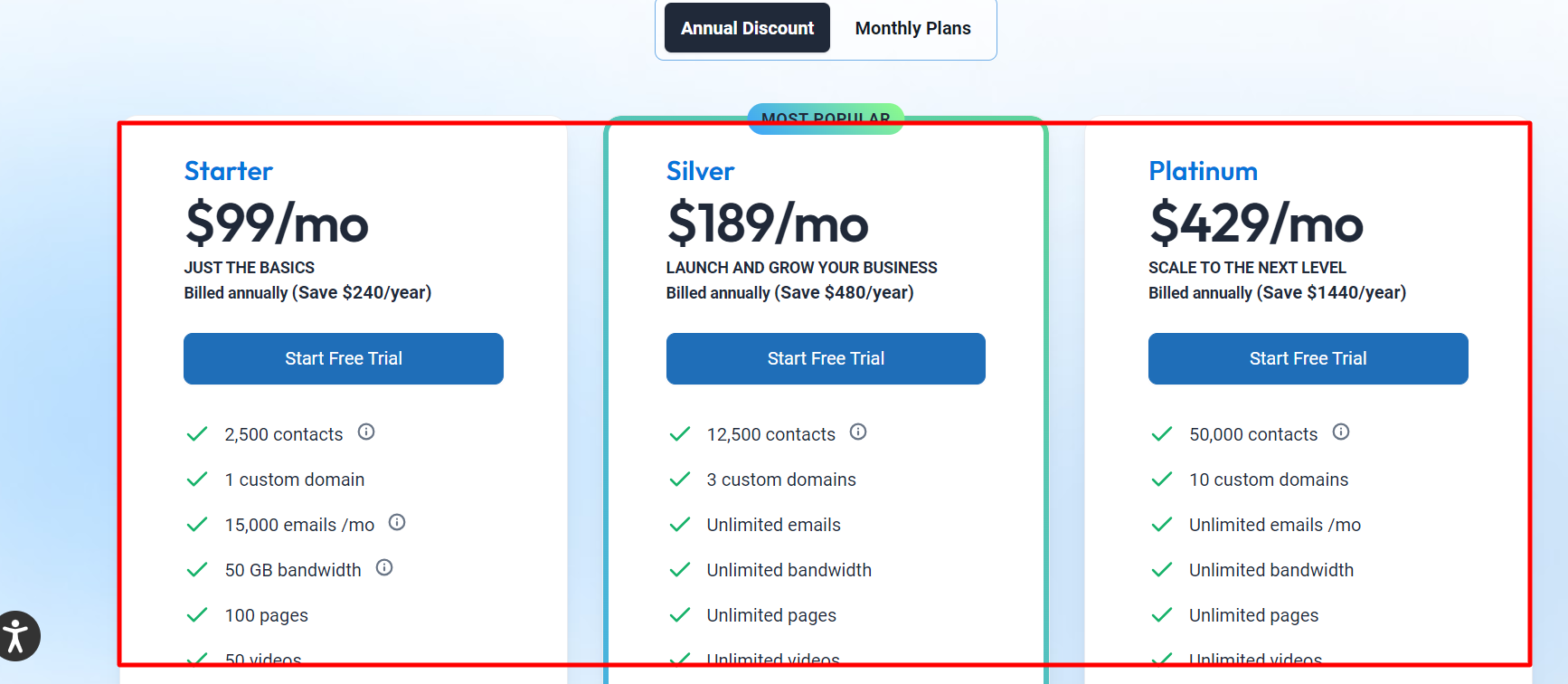 The basic pack here is the Starter Pack. This pack costs about $99 per month. The next pricing plan is the Silver Pack, which is $199. Apart from these, the Gold and Platinum plans come for $299 and $499 each. 
Starter pack- 
You will get up to 2,500 leads here. 

You can connect only to a single helpdesk here. 

You get one custom domain. 

You are allowed to add a member to make a proper team. 

Send about 15,000 emails per month. 

You can build up to two sites for membership. 

The bandwidth of 50 GB is amazing! 

Sell up to 20 products online! 

You are allowed to host around 100 pages. 
The Silver plan- 
You will get up to 12,500 leads here. 

You can connect to many helpdesks here. 

You get three custom domains. 

There is no limit on adding as many additional members as you want to make a proper team. 

Send limitless emails per month. 

You can build many sites for membership. 

The bandwidth is unlimited which is amazing! 

Sell as many products as you want online! 

You are allowed to host as many pages as you want. 

A Kartra Agency is also available for you. 
The Golden Pack-
You will get up to 25,000 leads here. 

You can connect to many helpdesks here. 

You get five custom domains. 

There is no limit on adding as many additional members as you want to make a proper team. 

Send limitless emails per month. 

You can build many sites for membership. 

The bandwidth is unlimited which is amazing! 

Sell as many products as you want online! 

You are allowed to host as many pages as you want. 

A Kartra Agency is also available for you. 
The Platinum Plan-
You will get up to 50,000 leads here. 

You can connect to many helpdesks here. 

You get ten custom domains. 

There is no limit on adding as many additional members as you want to make a proper team. 

Send limitless emails per month. 

You can build many sites for membership. 

The bandwidth is unlimited which is amazing! 

Sell as many products as you want online! 

You are allowed to host as many pages as you want. 

A Kartra Agency is also available for you. 
Surely, if you go for the yearly pack instead of the monthly one, you will save up to 25% for the Starter Pack and a good deal of around $1440 if you go for the Platinum plan!
Other Features in Kartra vs Builderall
Both Kartra and Builderall offer some additional features that can give you an advantage.
Let's compare them.
Kartra has some unique features that you won't find in Builderall:
Kartra Agency: You can oversee your clients' accounts from a central console and track metrics for each account.
Behavioral Adaptive Marketing: You can adjust your page content dynamically for each visitor based on their behavior. Builderall does offer triggers based on visitor behavior, but they are more limited compared to Kartra.
On the other hand, Builderall provides some extra features that are not available in Kartra:
Animation, Photo, and Video Editor: Builderall includes built-in tools for editing photos and videos, so you don't need external software like Adobe.
Social Media Automation: Builderall offers social auto-posting and Instagram automation, allowing you to manage marketing campaigns, posts, and ads on social media.
Webinars: With Builderall's streaming tool, your audience can watch your videos directly on platforms like Facebook and Youtube, making engaging and growing your audience easier.
FAQs | Kartra Vs Builderall
🙋‍♀️Which brand should you choose, Kartra or Builderall?
To give you a simple, confusion-free answer, Kartra is the better platform here. Sure, it is a little too pricey, but that does not make Builderall a better software
🤷Would it be wise to switch from Builderall to Kartra?
This depends on you. Builderall is also a great software, only Kartra is better. And it does not lose out of its worthiness through price. So, if you are happy with Builderall, stay there until you grow unsatisfied with it.
💁‍♀️How good is the support system at Builderall?
When it comes to the support system, I would say that it requires some work. It is not all that responsive which is not an attractive trait for a platform that is leading successfully at the moment.
🙋‍♀️ Is it worth the money?
Yes, Since it is already integrated with several online platforms we do not have to pay extra.
🙎‍♂️Does Kartra provide a custom domain feature?
Yes, with the help of cPanel account you can make free domains
Quick Links
Thoughts on Builderall Vs Kartra Comparison
In conclusion, I've shared my honest comparison of Builderall and Kartra. I genuinely believe that both of these platforms offer comprehensive solutions for your business needs.
I hope the information I've covered in each category has been valuable to you. It's worth noting that both platforms have kindly provided exclusive trials for our readers.
I highly recommend trying both Builderall and Kartra to see which one suits you best. If you have any specific questions about Builderall, Kartra, or any other software, feel free to ask in the comments. I'm a software enthusiast with experience with similar platforms, so I'm here to help.