Affiliate marketers can make a lot of money by getting into personal finance through credit cards. Some of the best commissions and payouts in the business world are in the financial services sector.
Credit cards also have a huge market. At a compound annual growth rate (CAGR) of 1.1%, the size of the global credit card market is expected to reach $106.67 billion in 2026.
It's also common for people who have credit cards to have more than one to use. The average person in the United States has 2.7 credit cards, and about 14% of people have at least 10.
If you're thinking about becoming a credit card affiliate, keep in mind that the rewards are good, but the market can be very competitive.
So, we chose some of the best affiliate programs for credit cards and payment services to include in this list. When a product is good, it often sells itself.
Several of the sites we looked at that made this list also have affiliate travel programs, especially for luxury hotels.
This gives you more ways to make more money. Also, use the dedicated support that some of these programs offer to come up with ideas for how to boost your sales.
Top 13+ Best Credit Card Affiliate Programs 2023
According to the information gathered, the following are the best affiliate programs to advertise business credit cards, prepaid cards, and payment processing: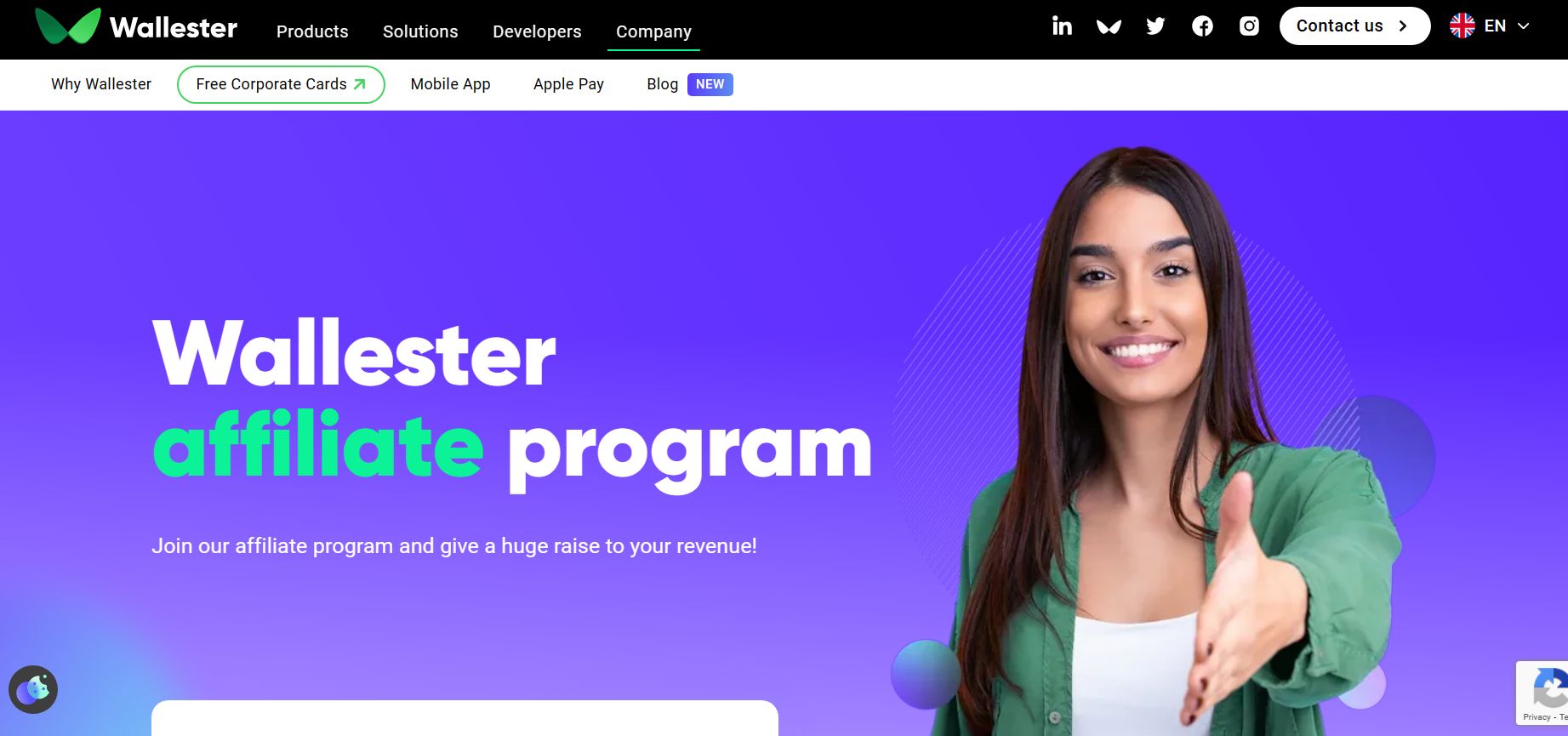 Wallester is a platform that offers corporate card services for businesses and their employees. It allows for quick and free issuance of both physical and virtual cards and centralizes the management of business expenses.
The Wallester Business program is flexible and caters to the needs of various businesses, with four tariff plans available: Free, Premium, Platinum, and Enterprise Suite.
Additionally, each tariff plan comes with 300 free virtual cards for added convenience.
Programs
PPL (Pay Per Lead): Earn up to 100€ CPL (Cost Per Lead) for every account opening, which includes providing company information, KYC (Know Your Customer), and identity verification.
Revshare: Get started with a minimum of 0.1% from all turnovers made via cards for a lifetime.
Revshare + PPL: Combine the best of both worlds by maximizing your earnings with a mix of Revshare and PPL.
Advantages for affiliates:
Attractive CPA: Benefit from an attractive Cost Per Acquisition rate for referring customers.
Wide availability: The affiliate program is accessible in all EEA countries and the UK, allowing for a broad reach and potential customer base.
Conversion-optimized website: The program's website is designed for optimal conversions, increasing the likelihood of successful referrals.
Generous cookie window: Enjoy a 60-day cookie window, giving you ample time to earn commissions from referred customers.
Minimum payout: The minimum payout is 200 euros, making it easier to reach a payout threshold and receive your earnings.
American Express, or AMEX as it's more commonly known, is a well-known brand. American Express has been in the business of providing financial services since 1850.
Since then, the company has built a great reputation for having a wide range of high-quality products and excellent customer service.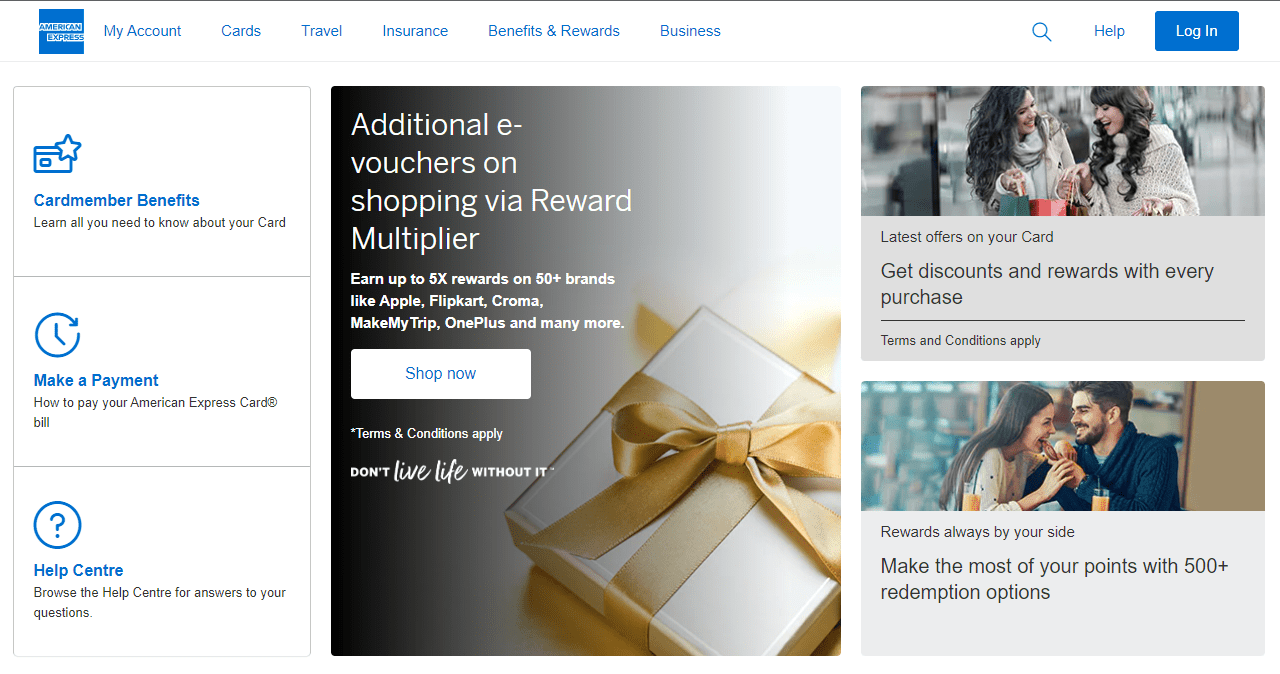 Here are some of the benefits you can enjoy with your American Express card:
With every purchase, you can get discounts on plane tickets, travel, gifts, or concert tickets.

Early access to sales of tickets for the best events and places

Flying Blue cards are a unique way that Air France and KLM work together.

All purchases are covered in case they get broken or stolen.

There is no extra charge for one or more extra cards.
As an affiliate, you will always get the most recent marketing materials. You can expect to get checks from your affiliates every month. Depending on the item and the network, you could make up to €110 or CA$ 350.
According to Shift, Chase is the only company that has given out the most credit cards. As of 2021, a whopping 93 million credit cards were in use.
Not a big deal when you think that Chase also sells financial products to almost half of all American households. This gives you an idea of how well-known this company is and how far it could reach, and it's not just the US.
The company, which is officially called JPMorgan Chase Bank, is present in more than 100 countries around the world.
Chase has a number of credit cards to choose from. Choose your favorites or advertise all of the credit card options.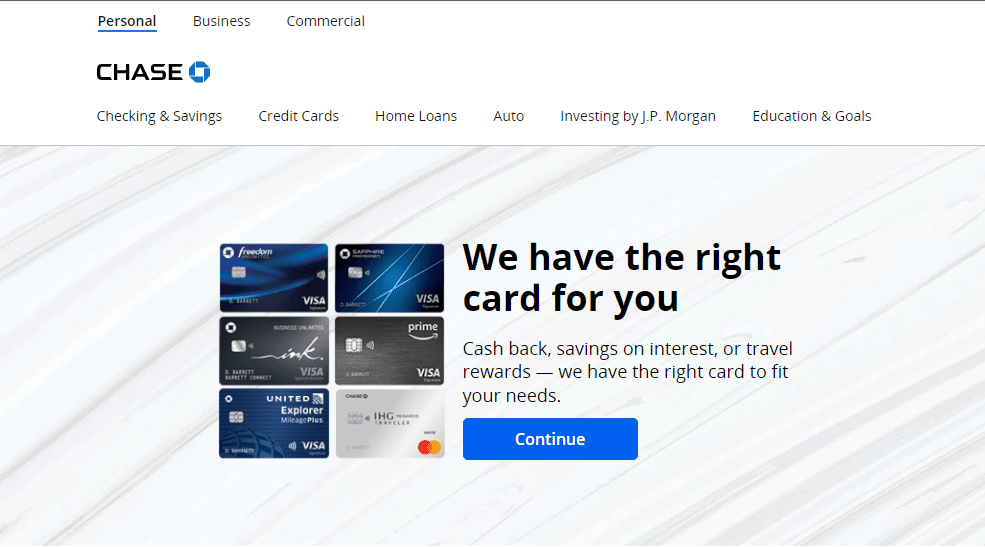 Referring to someone may or may not earn you something according to the credit card. As a result, you get $100 cash back if someone purchases a Chase Freedom Credit Card through you.
You can also promote credit cards with a hotel, airline, or even Disney theme for bonuses, miles, or rewards, depending on the situation.
Another choice is to get up to 100,000 points a year by getting businesses to sign up for their credit cards.
Capital One is one company that doesn't want to be separated into just financial services. If you take a quick look at their website, you can see that they offer other services that could be an extra reason for your audience to buy.

Examples:
A Capital One Shopping Tool that looks for discounts and adds them to your cart automatically.

Small businesses can get group deals through the free Capital One Spring service.
Remember that you must already have a Capital One credit card in good standing in order to benefit from their programs.
To be eligible for the program, you must also have one of the following credit cards: Quicksilver, Platinum, QuicksilverOne, Savor, Venture, SavorOne, VentureOne, or Secured Mastercard®.
To start, you have to sign up, register, and sign in for the first time. After you've been accepted, you'll get a personal referral link that you can use to promote.
By getting people to sign up for the program, you could make up to $500 a year. For more information, check out the Capital One website. A 30-day cookie duration applies.
CreditCards.com, as its name suggests, is a website that has everything you need to know about credit cards in one place.
The parent company, Bankrate, has been in the financial services business since 1976, and they have spent an impressive 17 years developing and improving their credit card offerings.
Affiliate marketers who don't want to be limited to one company or credit card may find CreditCards.com very appealing.
If you tell your audience to buy credit cards through CreditCards.com, they will have more options, making it easier for them to find the "best-fit" credit card.
When it comes to best fit, their website has a tool called "Card Match" that helps people find the best credit cards for them.
Bankrate offers affiliates the following services:
Offers from the biggest card companies

Top monthly payouts, but their landing page doesn't show details about commissions and cookie lengths.

Tracking and reporting that is easy to use

Online, you can find creatives and marketing materials.

Affiliates get great customer service.
6. M1
M1 is one of the few credit card affiliate programs on this list whose website gives you most of the information you need as an affiliate marketer.
You won't have to look too hard for this one, but the sign-up and approval process is the only way to find out what you'll actually earn.
M1 has a unique focus on building and managing wealth with the help of automation. The Finance Super App is also available for mobile users.
Investing and borrowing against your investments are both possible with M1. Among their credit cards are the M1, M1 Plus, and Owner's Rewards Program cards, each with its own entry requirements and advantages.
Why should you care?
As soon as you're accepted, you can start making money.

Extra bonuses and commissions are given out over the course of the year.

You can access your inner circle newsletter, receive one-on-one assistance, and access creatives and marketing assets

Having the option to add SubIDs to your main referral link
You May Also Like This:
In the world of banking and financial services, Barclays is a name that people know and trust.
Through the Barclaycard affiliate program, you will promote the Barclaycard Arrival Plus World Elite Mastercard and the Barclaycard CashForward World Mastercard, which are two of their best credit cards.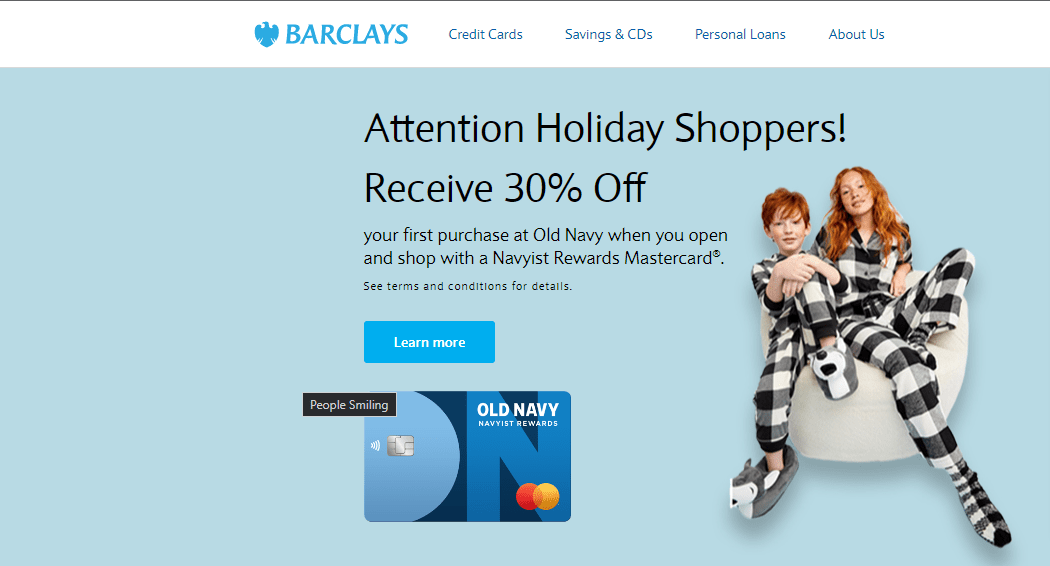 With the benefits that come with these cards, you can target both people with a lot of money and people who want to save as little as possible.
When affiliate marketers sign up for the program, they get the following:
Upon approval of either or both credit cards, commissions are paid.

Access to marketing collateral in the form of banner ads and text links.

Bonuses for redemption that can be used in the future.
Here are the most important things to know about what credit cards offer to people who buy them:
With the Barclaycard Arrival Plus World Elite Mastercard, you get two miles for every dollar you spend. When users share their travel stories in the mobile-friendly Barclaycard Travel Community, they can also earn more miles.
Every purchase you make with the Barclaycard CashForward World Mastercard earns you 1.5% cash back. On certain purchases, you can also get a $200 cash rewards bonus.
The upgrade is not, in and of itself, a credit card product. But the company offers low-cost loans that they say can be used to pay off credit cards with high-interest rates.
The upgrade is a great product for affiliate marketers who want to reach more people in related financial services verticals. There are loans up to $35,000. The interest rates are low and fixed, meaning they won't go up or down.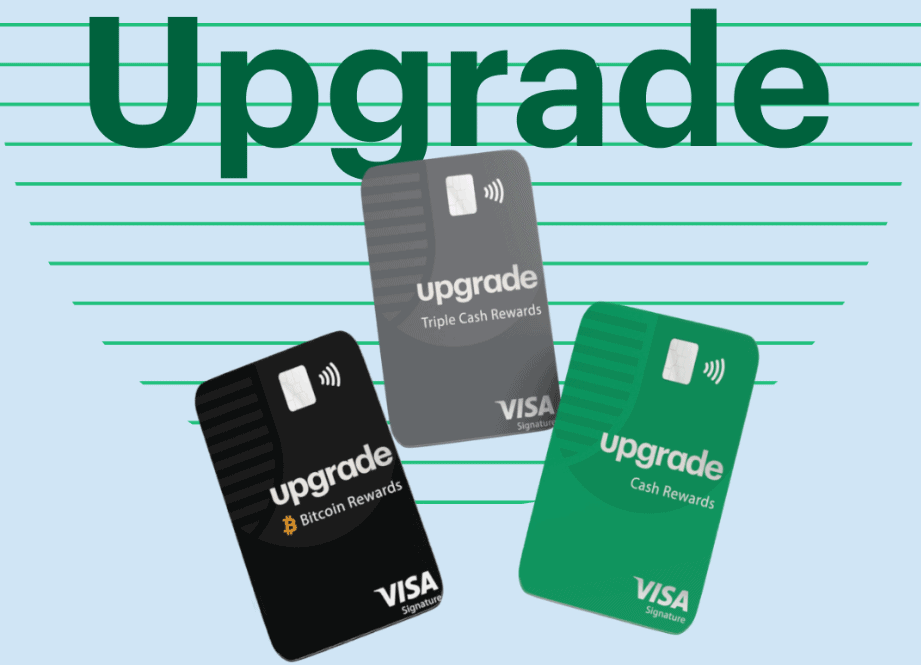 Right now, you can join these affiliate marketing programs through Impact and FlexOffers. You can expect to get a commission of about 2% for each personal loan you make, plus another commission of $75–$200 from Impact.
On FlexOffers, you get 1.6% of each personal loan you give out, plus an extra $60–$160 in commissions. A cookie lasts for 30 days.
Chime was made to fill a need in the banking industry and help customers whose needs were not being met.
It is, at its core, a financial technology company that focuses on innovation and offers member-driven financial products that are not only better but also cheaper than what is already on the market.
Even though Chime isn't a credit card, it's another product that a creative affiliate marketer can use to reach more people and make more money.

For example, Chime's financial services can be more appealing to customers than high-interest credit cards!
They made their products to appeal to people who want to save money and get services that add value. Consider the fact that you can overdraw up to $200 on debit card purchases and cash withdrawals without being charged.
There are also no requirements for a minimum balance, no monthly service fees, no fees for foreign transactions, and no fees for transfers. And the Chime website has a lot more benefits you should check out!
Chime offers flat commissions for each person who signs up successfully. You should get $8 from FlexOffers and $10 from CJ Affiliate.
Sovrn hasn't shared how much commission they charge. Keep in mind that CJ Affiliate's program only keeps cookies for one day.
If you're a key influencer or an expert in your field, it doesn't matter what niche you're in, and you teach other people how to build and grow an online affiliate business like yours, Square is an affiliate program you should look into.
Square has services that are great for people who want to start, run, and grow an online business. They have a wide range of products to choose from, and the way you get paid depends on the product.
Many Square products are available to buyers, including payments, financial hardware solutions, payrolls, and retail solutions.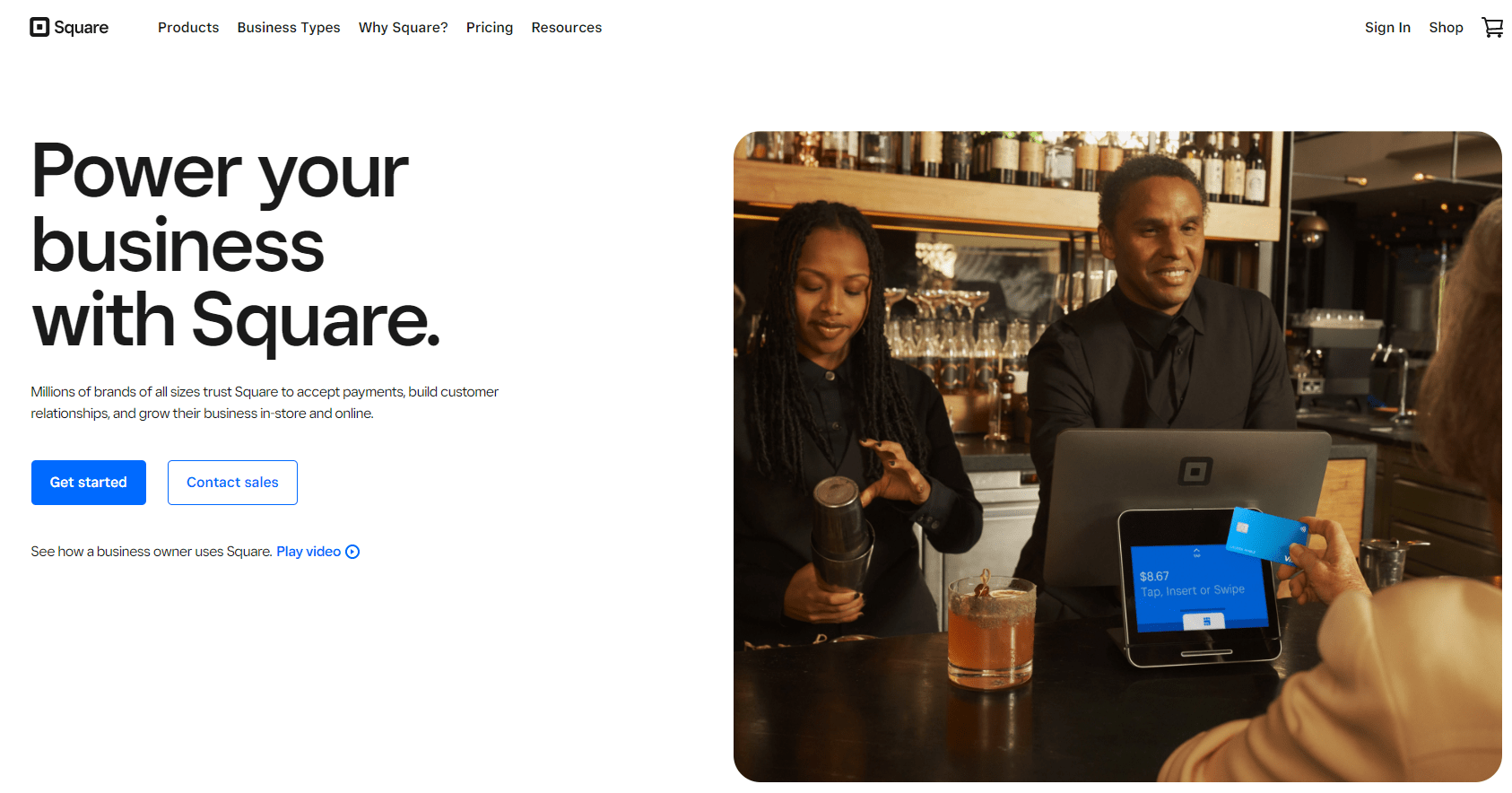 There are commissions for activations and "select sales." On Impact, you can make up to $233, depending on the product. Square's cookies last for 45 days, which is longer than most.
They don't seem to care what kind of website it is as long as it has something to do with their services and the content isn't bad or from the industry, they don't allow it. Here is their landing page, where you can find out more.
Promoters also get a dedicated program manager and marketing materials that they can put on their website.
SumUp focuses on cashless payment solutions, such as card readers for credit, debit, and contactless payments. Again, this is a related product that can be used to help sell credit cards.
The commissions on SumUp are appealing. The company says that you can expect to make over £2,000 a month if you sell at least 20 card readers during this time. This shows how much money you could make.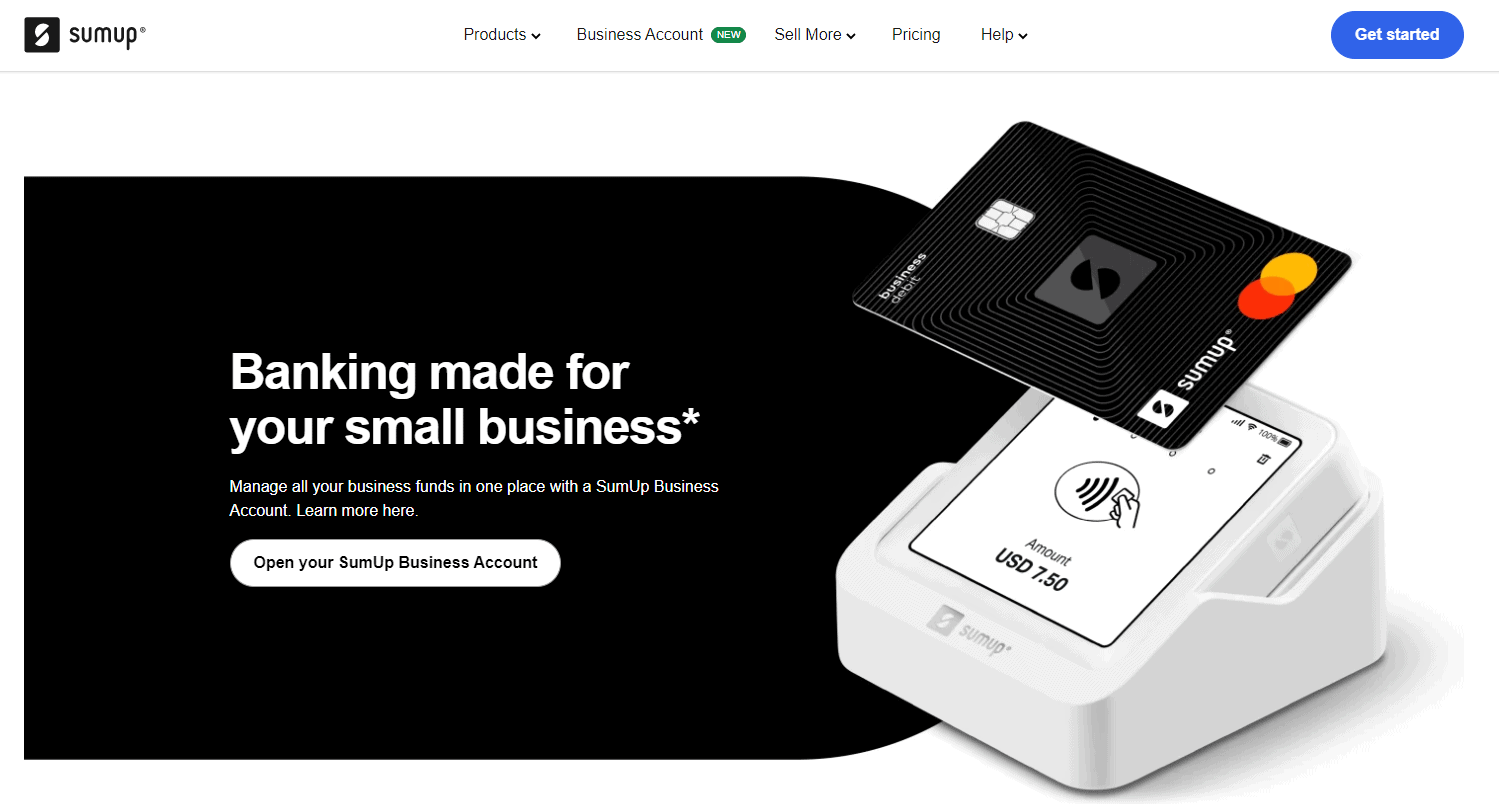 If you decide to join a network, the way commissions are set up can be different. Post Affiliate Pro gives you up to €35.00 per sale, and you need at least €250 in your account to get paid.
Depending on the item, Rakuten gives between $15 and $25.
As for their USPs, the card readers are easy to use and cheap, and they don't have any monthly fees or contracts that you have to keep.
As an affiliate, you can also use a professional platform for affiliates and get help from the SumUp team.
Credit Karma has low commissions compared to other financial products, but because it's a free service, getting people to use it is much easier.
You don't have to sell anything to your audience. Instead, show them how the free credit tools on Credit Karma can help them.
Credit Karma's cookie lasts for 30 days, and all your lead has to do to get you paid is make an account.

This makes the process pretty easy compared to financial services where users have to deposit or spend money for affiliates to get paid.
Plus, you can recommend Credit Karma along with other similar financial affiliate products, like credit cards or banks that offer loans. This makes a unique chance to cross-sell, which increases earnings.
Both Credit Sesame and Credit Karma are about the same. Credit Sesame is different because their free membership comes with $50,000 of insurance against identity theft and free credit reports.
Since they are both free and offer slightly different benefits, you can promote them both as things that go well together.

Even though the raw commission for Lifelock is higher, it's important to remember that your audience has to pay for it. This means that affiliates usually need longer sales to funnel.
In other words, it takes more time to get people to switch from a free product to a paid one, so try to find the best balance between the number of people who switch and the amount of money you make from each sale.
A company called Petal says it is the future of credit. It was made by people who know a lot about money and works with a number of larger institutions to make credit available to everyone.
The Petal Visa Card is made to help people build up their credit scores. Its cards come with a 1% cashback offer right away and a 1.5% cashback offer in the future.
The limits on its cards range from $500 to $10,000, which is a wide range. Some stores even link back to metal so that you can get 10% cashback.
With Petal Visa Card, you can access your account at any time, and it is encrypted, making it safe to use. Customers also don't have to pay any fees when they sign up.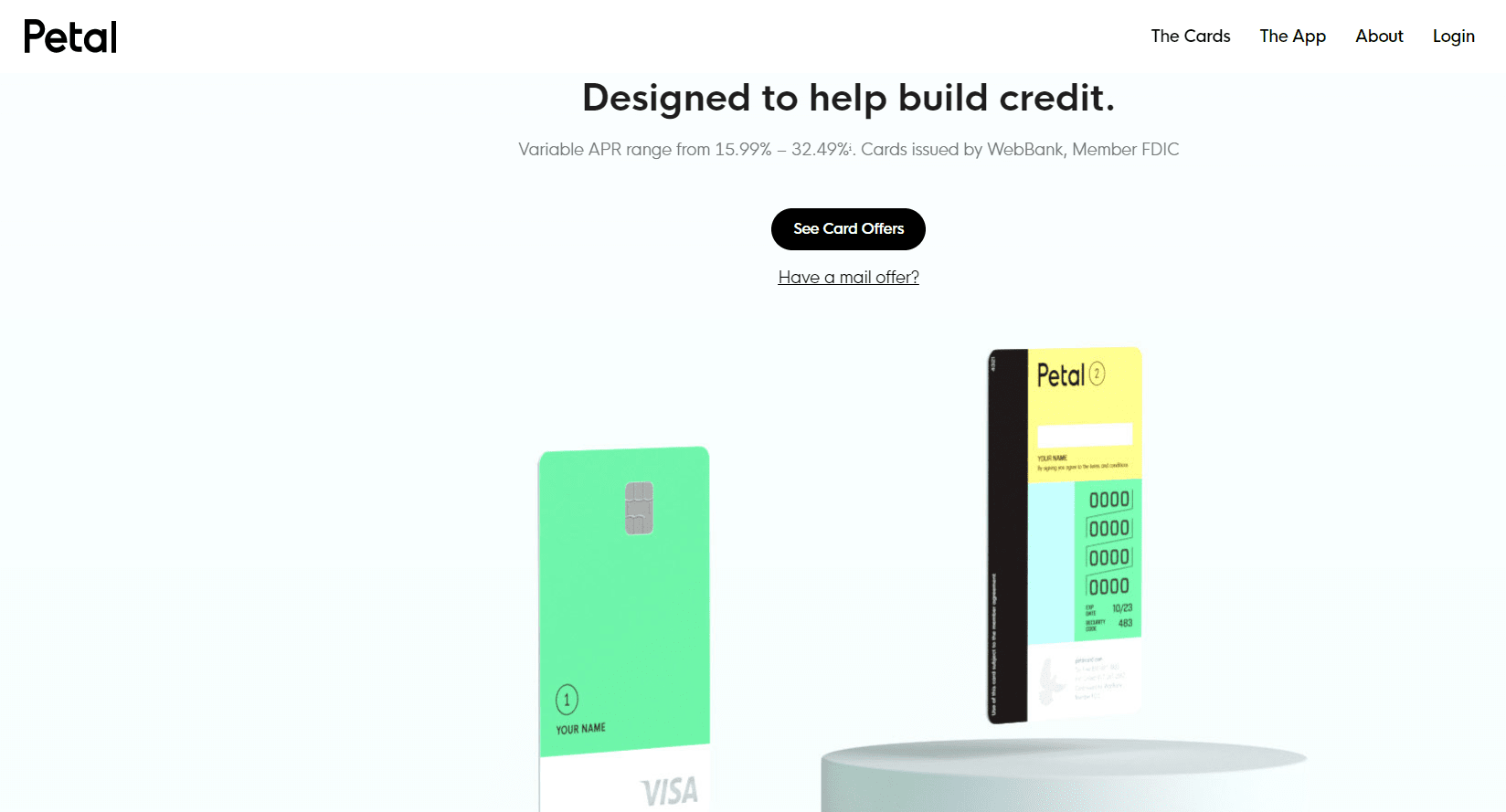 Cashback is available in many ways, and there is no deposit or late payment fee.
Petal also has an app for smartphones that lets customers make simple payments, find out how they are taxed, and make budgets for themselves. The app can also keep track of your credit score.
It's easy to become a partner. You use special links to send people to Petal. These links tell Petal about referrals and sales that happened because of your promotion.
In the meantime, you have access to tools that help you build good links, report on performance, and see Petal's products easily.
Affiliate payments are made every month and depend on how many people you refer and how many sales you make. This money is paid out in Impact Radius.
Quick Links:
Conclusion: Credit Card Affiliate Programs 2023
Credit card affiliate programs can be a bit picky, which is something to keep in mind. If you've never been an affiliate before, you might want to start with one of these programs for newbies.
Thanks for taking a look at these affiliate programs for credit cards. I hope this information will help you make even more money as an affiliate marketer.