Have you ever wanted to host a live event but weren't sure where to start? Well, look no further! Live webinars are a great way to engage with your audience in real-time.
Live webinars are a great way to host an engaging and interactive event online. You can use live webinars to build relationships with customers, generate leads, and close sales. But what exactly is a live webinar? And how do you make sure your live webinar is successful?
In this blog post, we'll answer those questions and more. We'll give you an overview of what a live webinar is, the benefits of hosting one, and some tips for success. By the end of this post, you'll be ready to launch your very own live webinar.
What is a Live Webinar?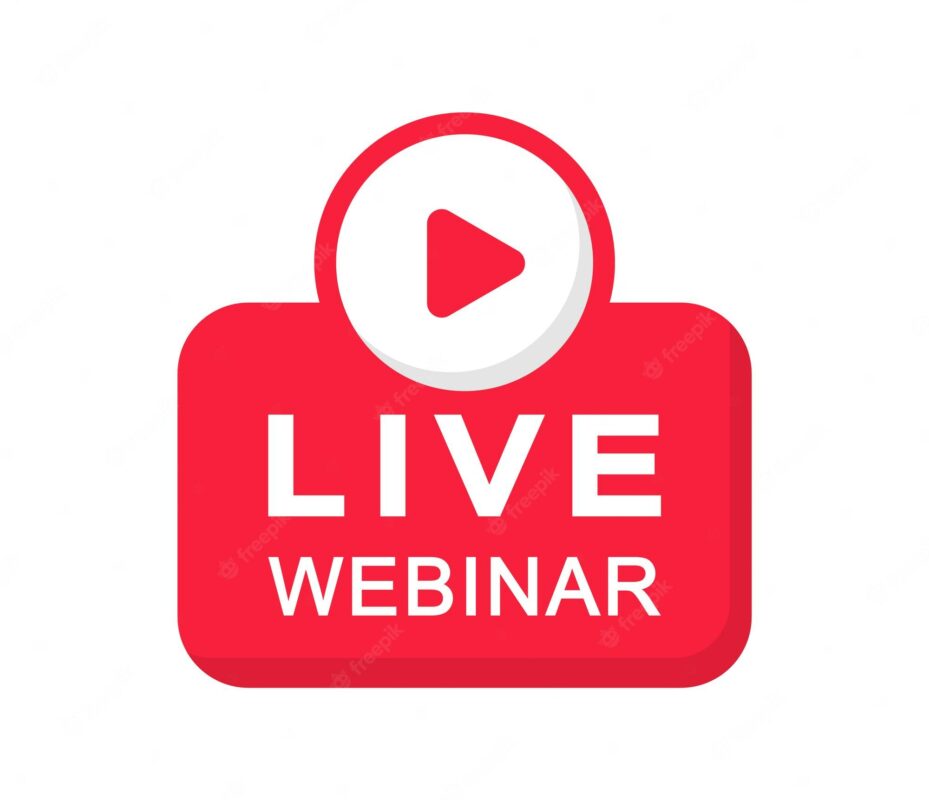 A live webinar is an online event that is broadcast in real-time. Participants can view the presentation, ask questions, and interact with the presenter and other participants in real-time.
Live webinars are a great way to build relationships with customers and prospects, generate leads, and close sales. Because they are interactive and held in real-time, live webinars offer a level of engagement that other marketing tactics simply cannot match.
Webinars are usually led by an expert on a particular topic who shares their knowledge with an audience of participants who have registered in advance. However, anyone can host a live webinar – you don't need to be an expert! You can use a live webinar to build relationships, generate leads or make sales.
Read our WebinarJam review to find how live webinars work.
Benefits of Live Webinar
Live webinars offer a number of advantages over other types of online events, such as on-demand webinars or recorded webinars. Here are some of the benefits of hosting a live webinar:
Builds relationships – A live webinar gives you the opportunity to build relationships with your audience. You can interact with participants in real-time and answer their questions directly. This creates a sense of intimacy and connection that is not possible with other types of online events.
Generates leads – A well-executed live webinar can generate new leads for your business. You can promote your live webinar through email marketing, social media, paid to advertise, and other marketing channels. Make sure to include a call-to-action at the end of your live webinar so that viewers know how to get in touch with you or learn more about your product or service.
Makes sales – You can use a live webinar to close deals and make sales. Offer exclusive discounts or bonuses for viewers who purchase during the live event. You can also offer "early bird" pricing to encourage people to register early.
Delivers valuable content – A live webinar allows you to share valuable content with your audience in real-time. You can use slides, video, audio, and other multimedia resources to deliver an engaging and informative presentation.
More Engaging: With features like video, chat, and polls, live webinars are more engaging than your typical lecture format.
More Flexible: Don't have time for a 1-hour live event? No problem! Many webinars offer on-demand versions that attendees can watch at their convenience.
More Cost-Effective: Have a limited budget? No problem! Live webinars are more cost effective than traditional events since there's no need to rent space or ship materials.
Live Webinar Disadvantages
While there are many advantages to conducting a live webinar, there are also some disadvantages to consider, such as:
Technical Difficulties: Since live webinars rely on technology, there's always the possibility of technical difficulties cropping up.
Time Zones: If you have international attendees, you'll need to consider time zones when scheduling your live event.
Distractions: At home, it can be easy for participants to get distracted by family, pets, or other household tasks during a live event.
How Do Live Webinars Work?
Live webinars are typically hosted using software like WebinarJam or Zoom. The host will create an account with the chosen platform and then send invitations to attendees. Attendees can join the live webinar from their computer or mobile device using the provided link. Once they join, they will be able to see and hear the host as well as any other participants who are sharing their audio and/or video.
Top Tips for Hosting a Successful Live Webinar
Now that you know the basics of how live webinars work, let's dive into some of our top tips for hosting a successful event.
1. Start with a catchy title and concise description. This will help pique attendees' interest and give them a clear idea of what they can expect from your live webinar.
2. Promote your live webinar across all of your channels – social media, email newsletters, website, etc. The more places you promote it, the more likely people are to see it and register for the event.
3. Make sure you have a strong internet connection! Nothing is more frustrating for attendees than technical difficulties, so do a test run ahead of time to ensure everything is working as it should be.
4. Engage with your audience throughout the live webinar – take questions, conduct polls, giveaways, etc. The more interactive you can make the experience, the better!
Conclusion:
Live webinars are a great way to share information and expertise with a wide audience without the hassle (and expense) of putting on an in-person event. All you need is a computer with an internet connection and some basic presentation software—plus a little bit of creativity—and you're ready to go!
Just promote your event through email marketing, social media, and paid advertising; then follow best practices on the day of your live webinar (more on that below), and you're sure to deliver an engaging and successful event. Thanks for reading!