In a world where our online activities are more prevalent than ever, protecting our digital presence has never been more crucial. Enter the antidetect browser by MoreLogin, a game-changing technology designed to keep your online identity safe and secure.
In this article, we take a closer look at MoreLogin's innovative solution, exploring how their antidetect browser is changing the game when it comes to online security.
So let us begin.
MoreLogin Review 2023: What Is MoreLogin?
Managing multiple accounts across various online platforms has emerged as a strategic necessity for those seeking success and profitability. Yet, this endeavor is not without its challenges.
Despite meticulously adhering to platform regulations and guidelines, the specter of sudden account suspensions or bans can cast a shadow on even the most promising ventures.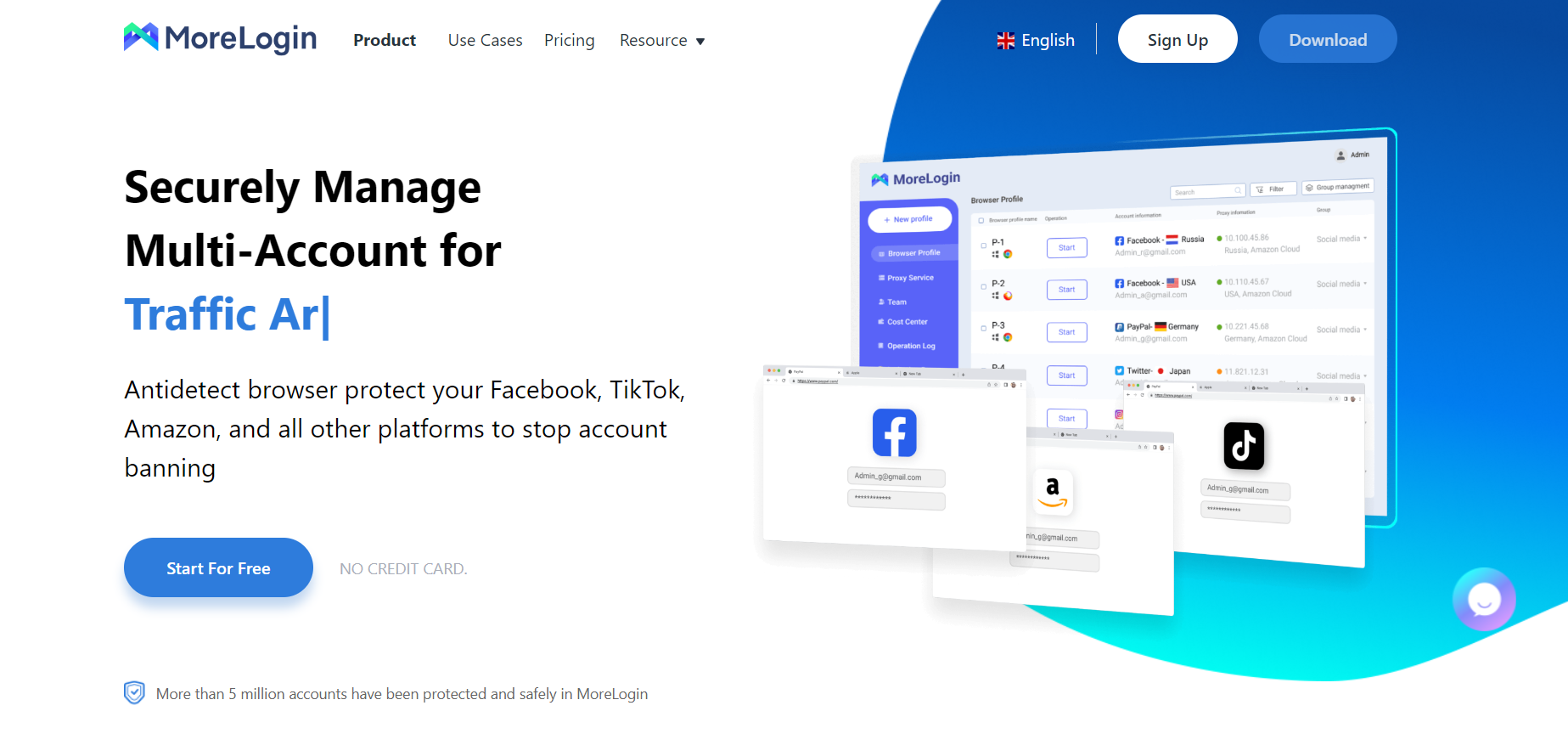 The ramifications of account bans are far-reaching, affecting not only individual users but also businesses that rely on these platforms for revenue generation.
These bans can disrupt the flow of operations, impede growth trajectories, and significantly dent financial prospects. In such a landscape, the importance of robust protective measures cannot be overstated.
Enter MoreLogin and its innovative approach to safeguarding online accounts – an antidote to the prevalent issue of account bans.
At its core, MoreLogin leverages the power of Anti-Detect Browser technology, a cutting-edge solution designed to counteract the increasingly sophisticated methods employed by online platforms to identify and penalize what they deem as suspicious activity.
The heart of MoreLogin's prowess lies in its utilization of digital fingerprinting technology, a technique widely embraced by online businesses to bolster security.
Digital fingerprinting involves the meticulous tracking and analysis of various user parameters that collectively form a unique and distinct identifier – the digital fingerprint. This fingerprint is virtually impossible to replicate, providing a heightened layer of anonymity and security.
MoreLogin Pricing & How To Buy Guide
Step – 1: Go to the official website of MoreLogin and click on 'Pricing'.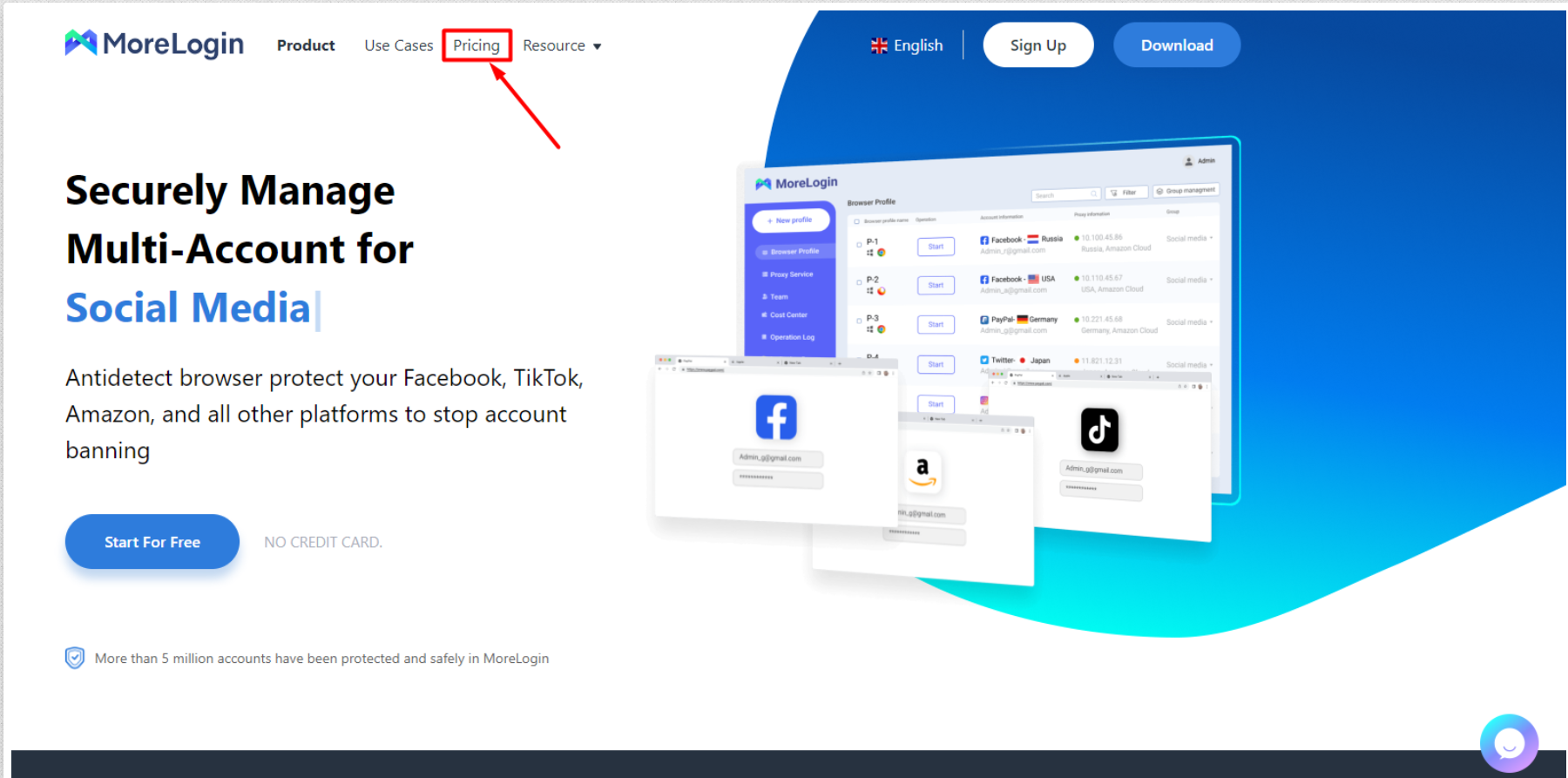 Step – 2: Choose a plan of your choice.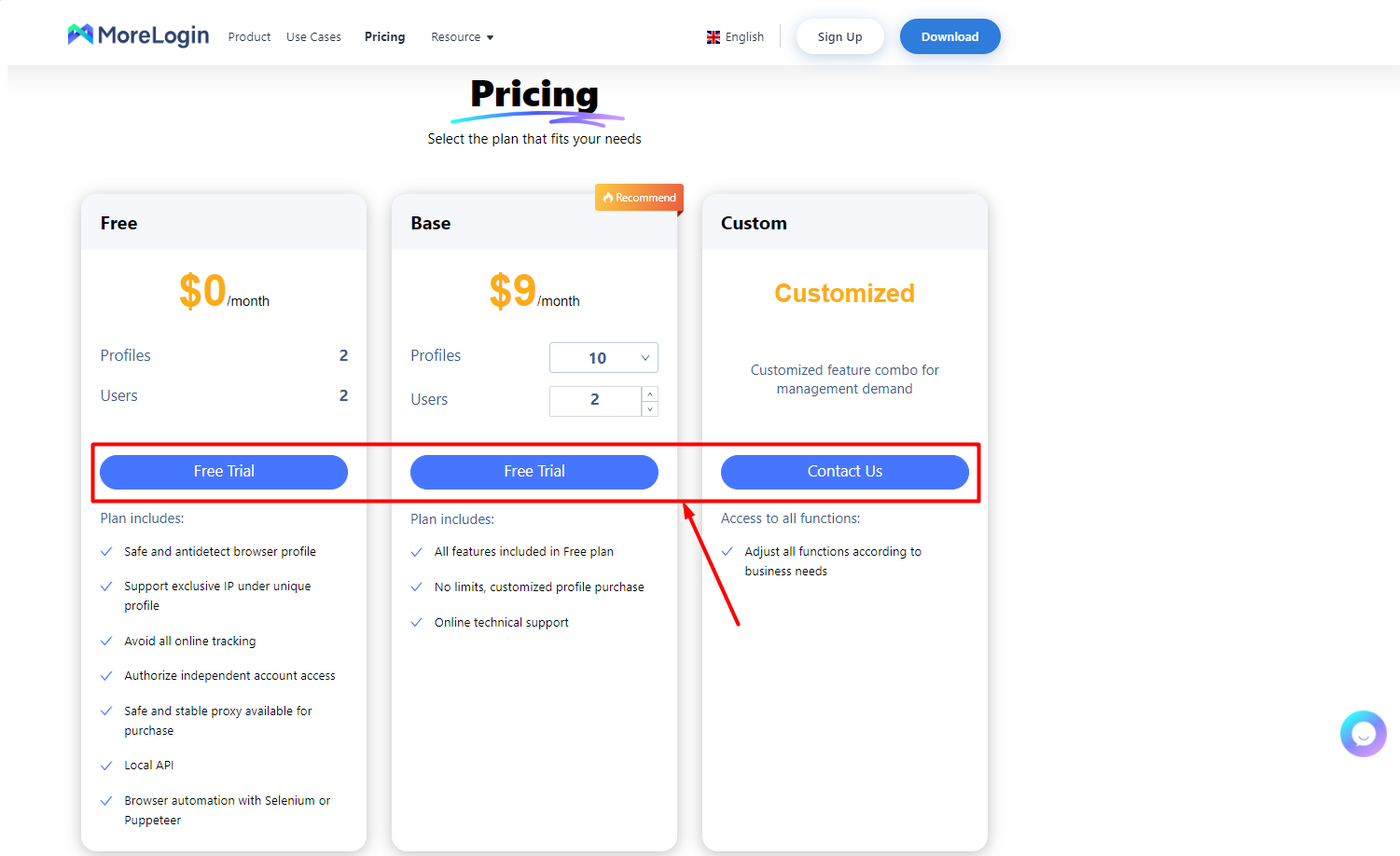 Step – 3: Your download will start automatically, and install it in your system. Click on 'Sign Up for FREE'.
Step – 4: Fill in the details asked for and click on 'Register'. You can also choose to sign up through Google.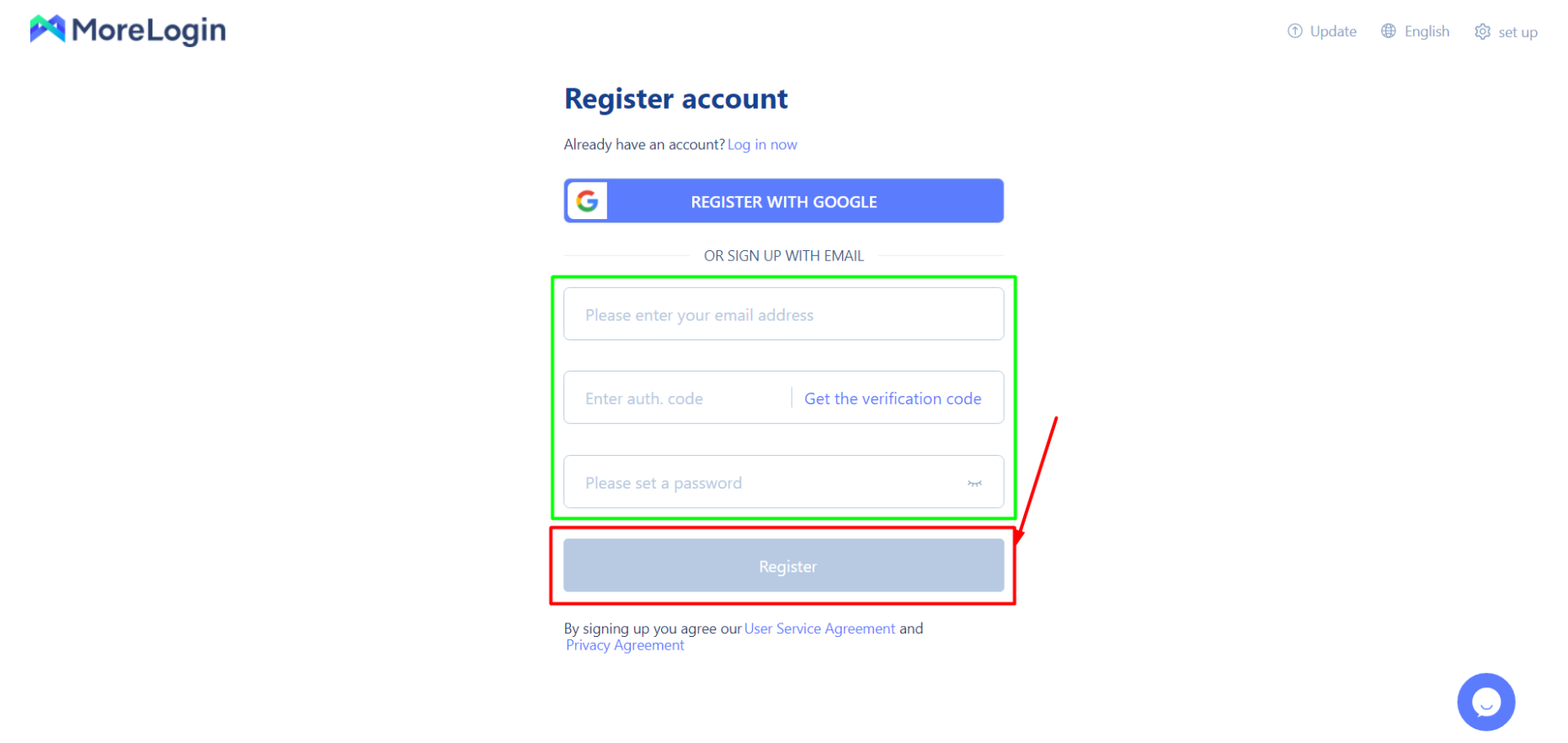 Step – 5: Click on 'Upgrade package'.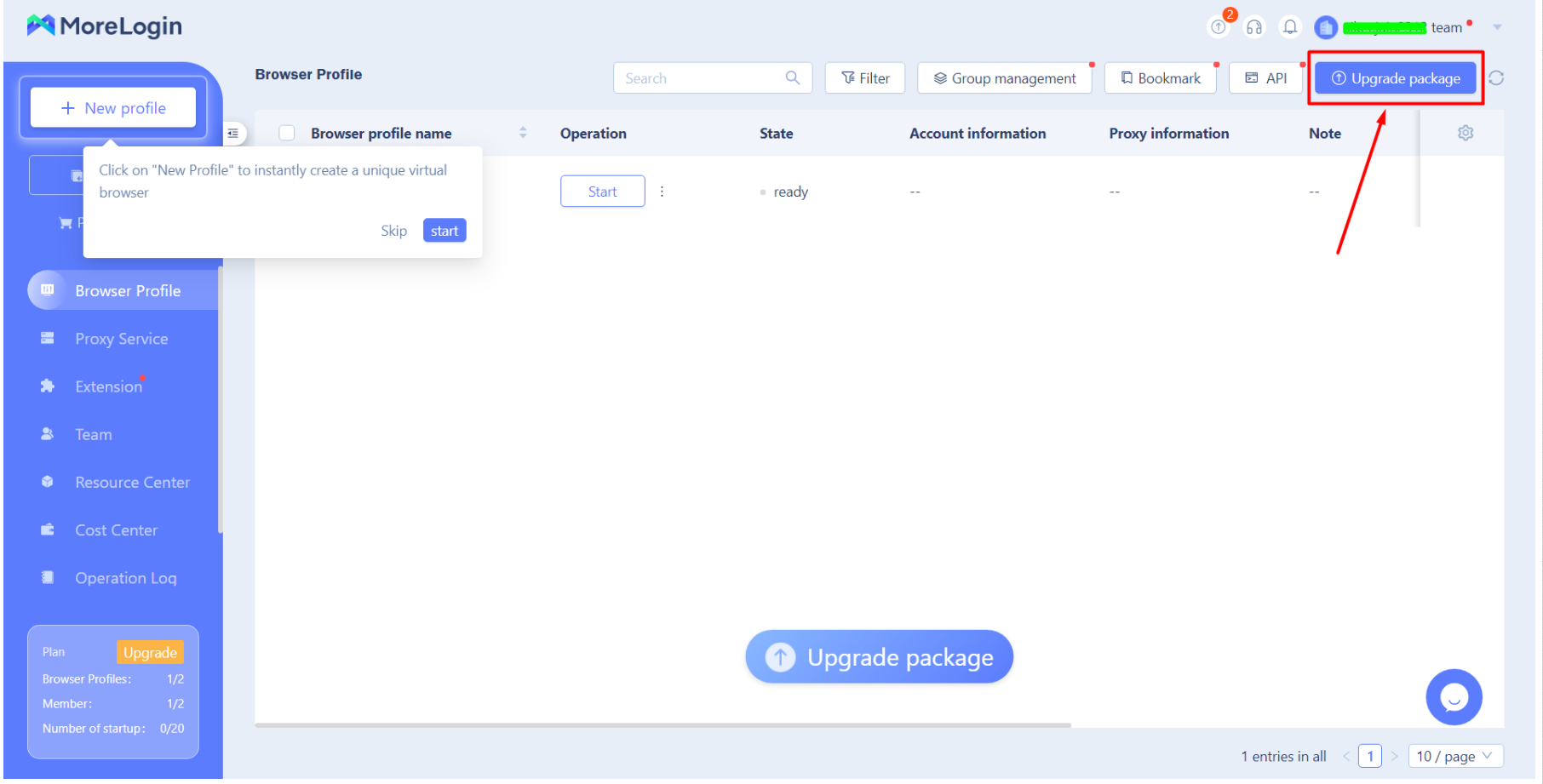 Step – 6: Choose the options and click on 'Submit'.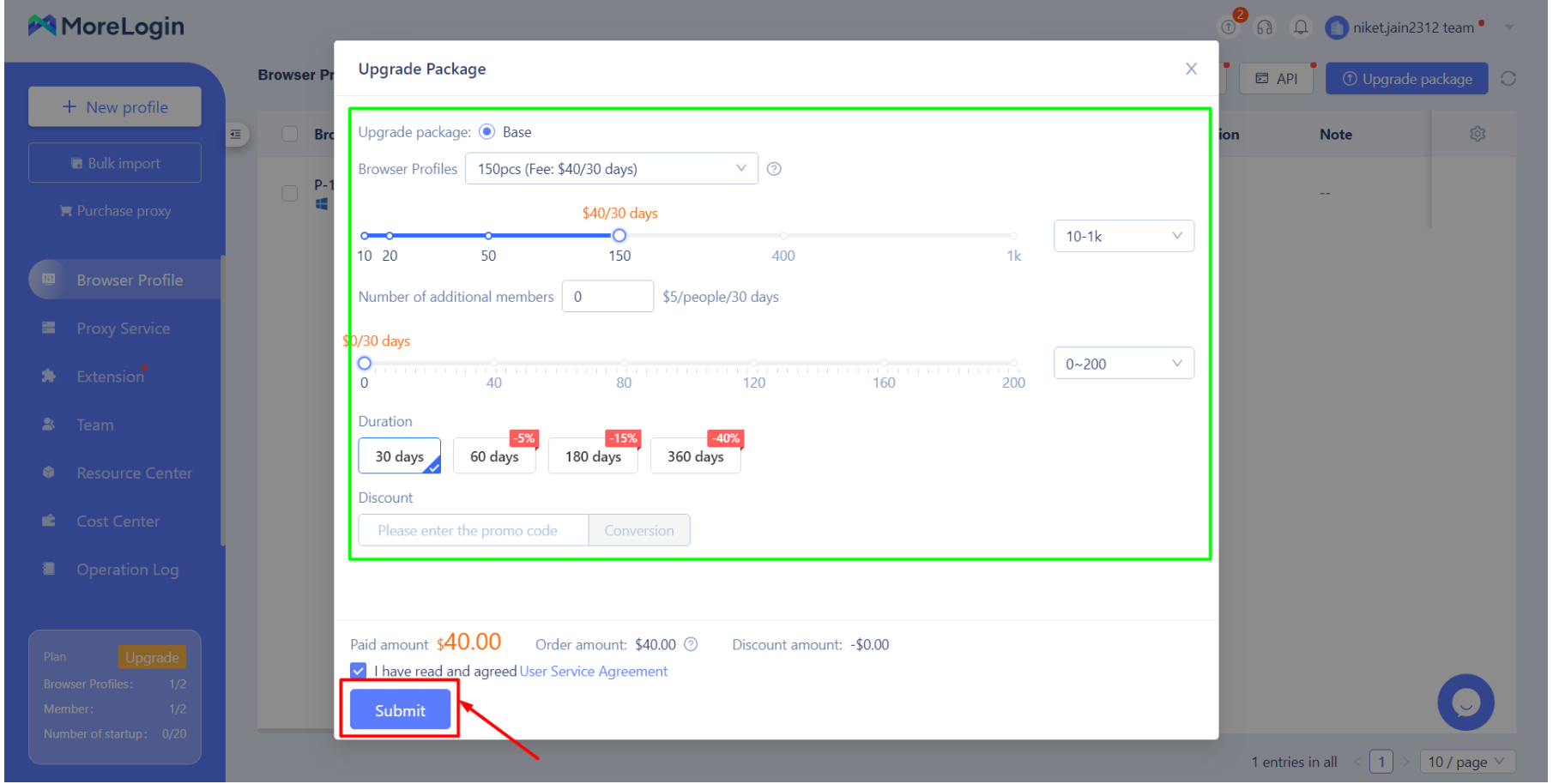 Step – 7: Choose a payment plan and click on 'Pay Now'.
Complete the payment and that is it you are good to go.
How To Use MoreLogin?
You can see all your browser profiles here and click on 'Start' to begin.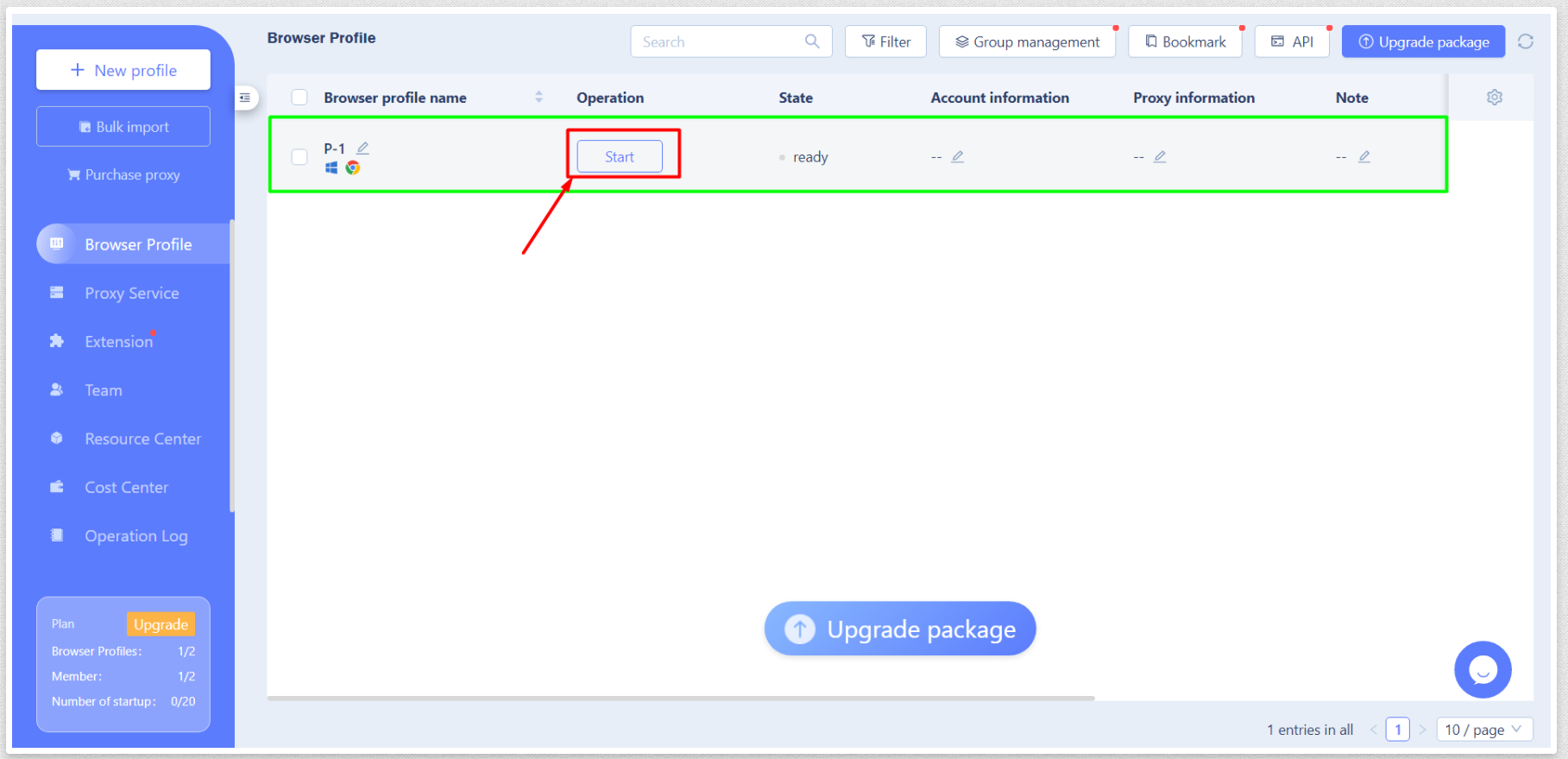 You can also add or purchase proxies from here.
You can add all your extensions from here.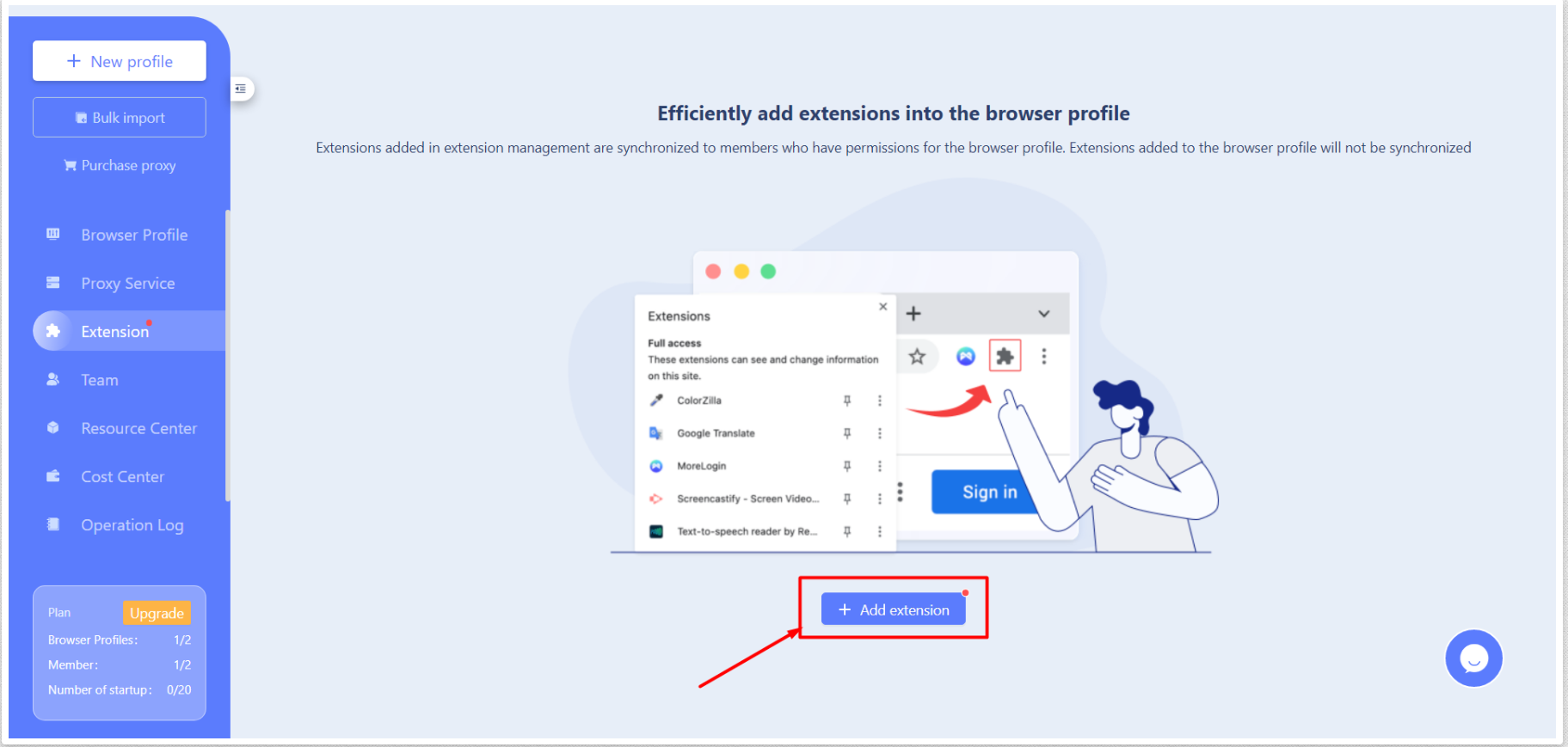 You can invite more team members from here.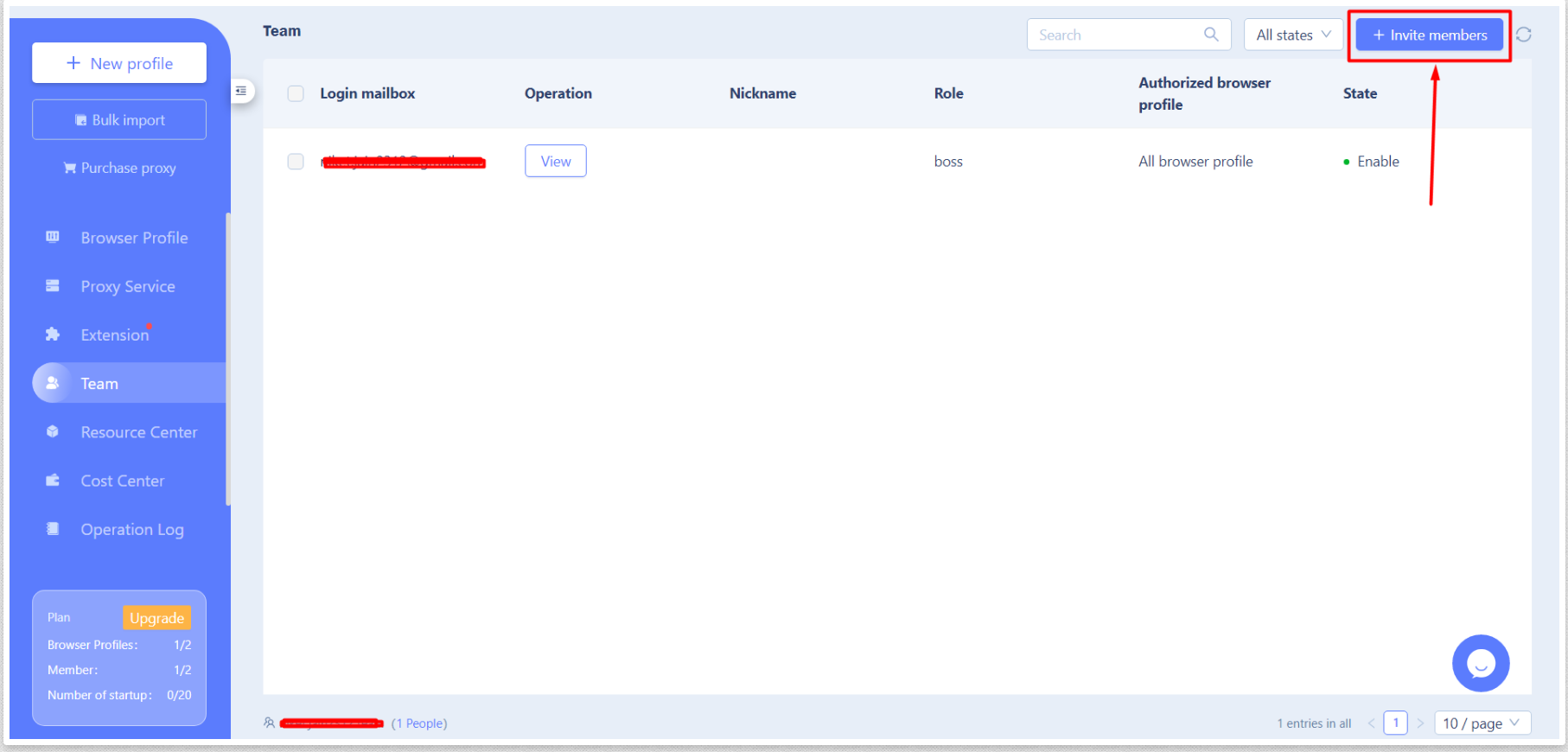 Check out the so many resources they have to offer.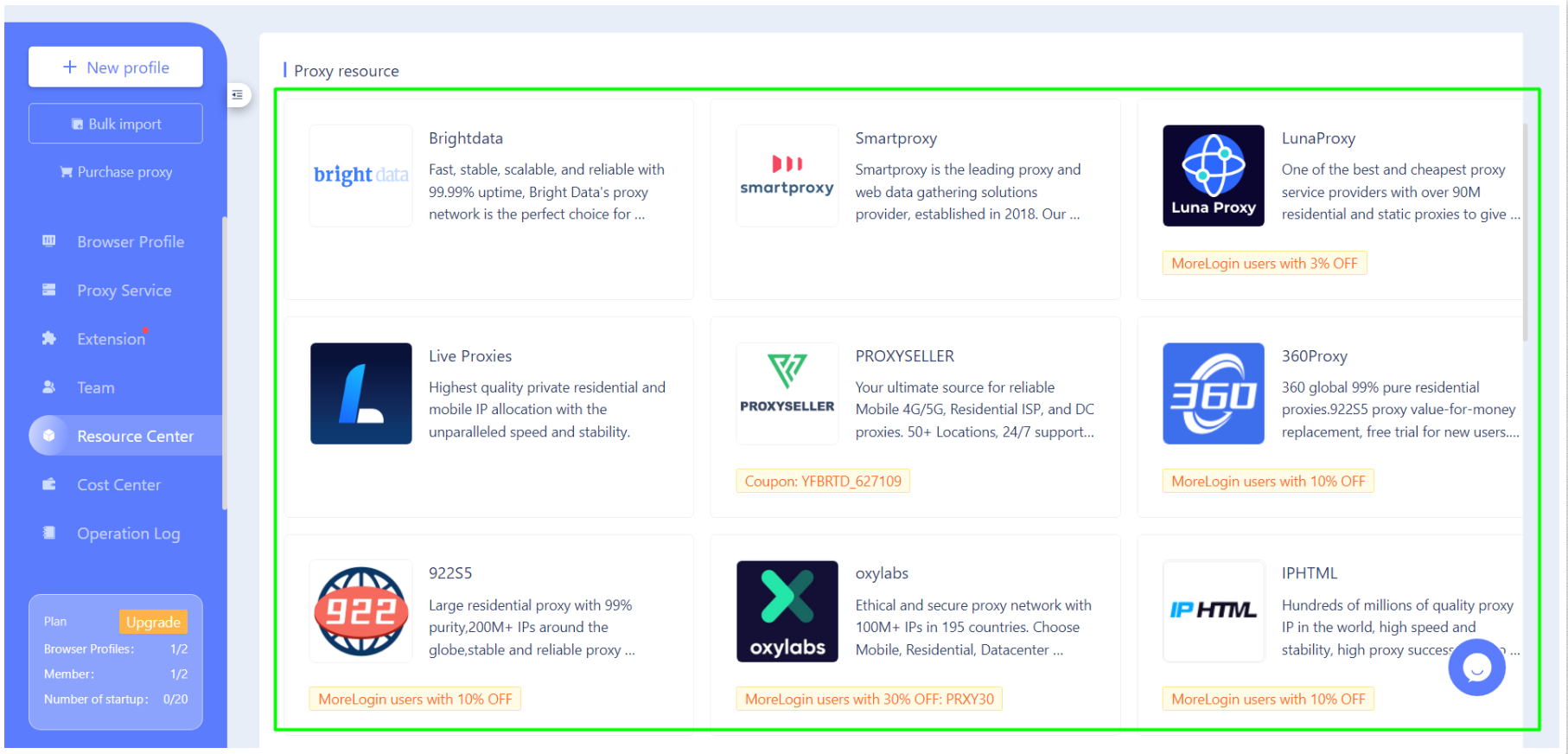 Keep surfing the app and you will find so much more.
Quick Links:
Conclusion: MoreLogin Review 2023
As we conclude our exploration of MoreLogin's innovative antidetect browser, it's evident that the digital landscape is evolving, and so are the threats that accompany it.
MoreLogin's anti-detect browser is a robust shield, guarding your online presence against detection and ensuring a safer digital experience.
With its cutting-edge technology, MoreLogin is paving the way for a more secure and confident online journey.
Embrace the power of the antidetect browser and step into a future where your digital security is in your hands.