Are you tired of manually collecting data from websites for your business or research projects?
Have you been searching for a reliable automated browser that can handle large-scale data scraping projects? Look no further than Bright Data Scraping Browser!
In the world of web data extraction, this all-in-one browser is a game-changer because of its range of features and benefits specifically designed for scraping and data extraction purposes.
In this blog post, we'll take a deep dive into the Scraping Browser, exploring its various features and use cases. We'll also provide real-life examples and statistics to help you understand just how powerful this tool can be.
Whether you're a business owner looking to stay ahead of the competition or a researcher in need of accurate and reliable data, Bright Data Scraping Browser is the perfect solution. Let's get started!
What is Bright Data Data Scraping Browser?
This is an all-in-one data scraping browser designed specifically for scraping data. It is a powerful tool that helps users save time, money, and resources by providing a browser that does everything.
It is capable of handling tens of thousands of sessions at once, making it ideal for large-scale data scraping projects that target multiple pages simultaneously.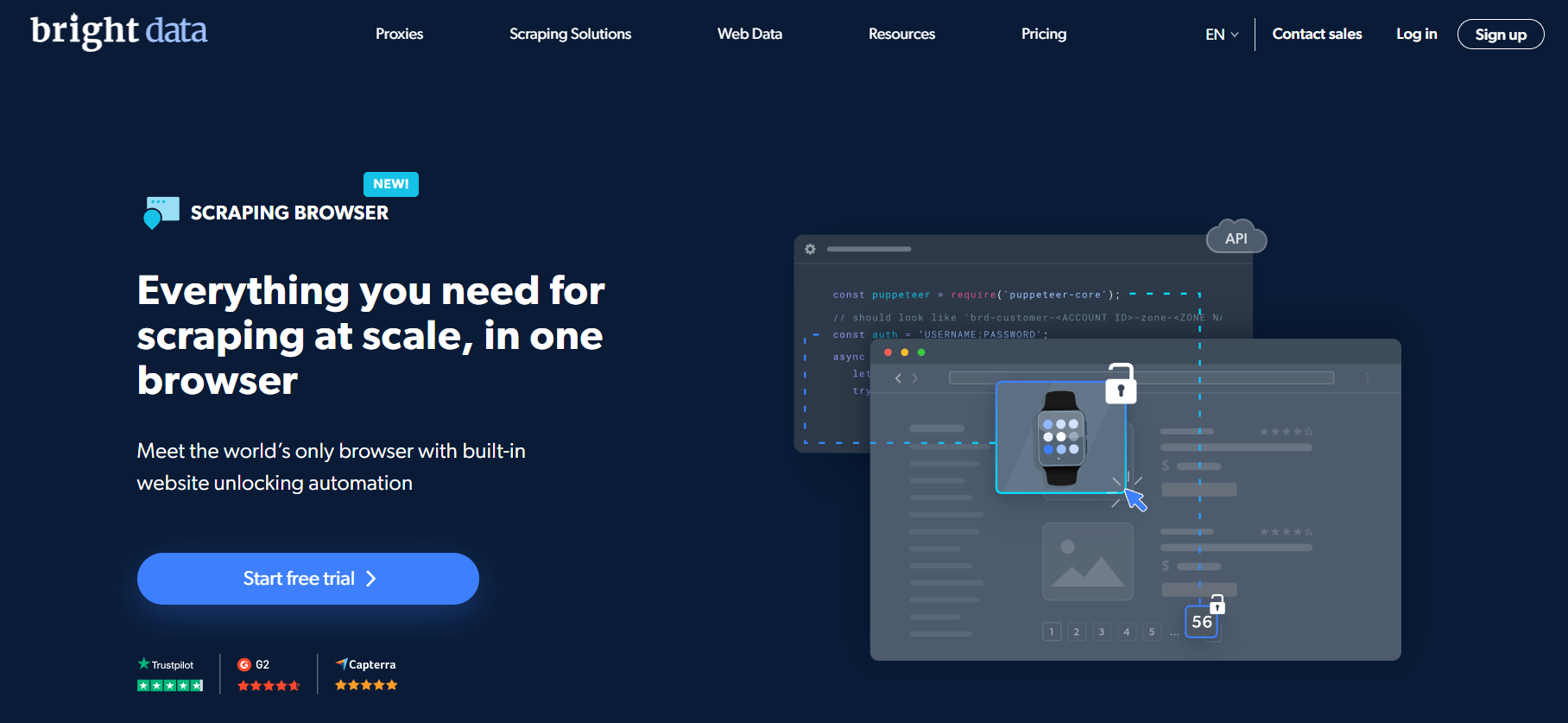 The Scraping Browser is also capable of handling website blocks, fingerprints, CAPTCHAs, and retries instantly and looks like a real user.
This makes it a reliable tool for getting around the most difficult website scripts and blocks that look for bots.
The browser is Puppeteer compatible, which gives developers more control over how it works and makes data scraping more efficient and trustworthy.
With all of these features and benefits, the Bright Data Scraping Browser has numerous real-life applications, including market research, competitor analysis, lead generation, and more.
You May Also Like This:
Bright Data Scraping Browser & How To Buy Guide
Step – 1: Visit the Bright Data Scraping Browser's official site, scroll down, and select the plan that suits you best.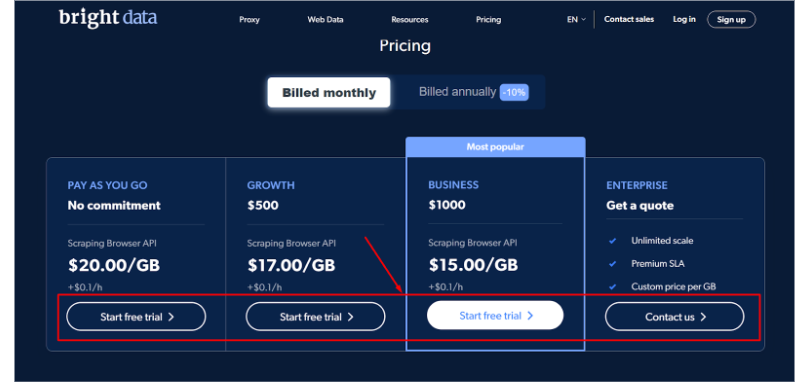 Step – 2: Enter the requested information, check the box, and click 'Create Account'.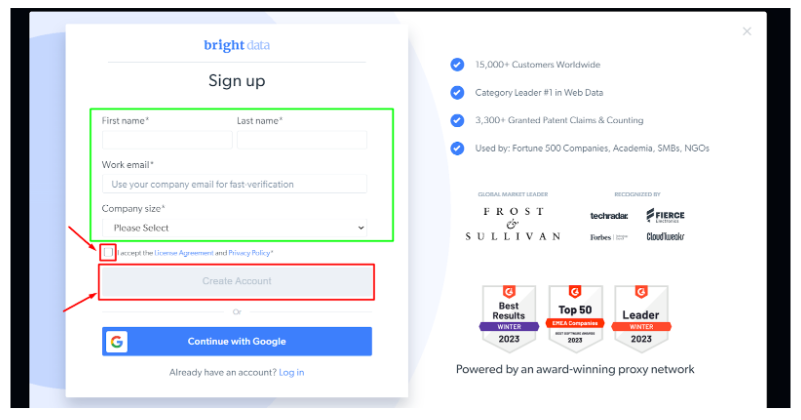 Step – 3: Enter your details and click 'Sign up'.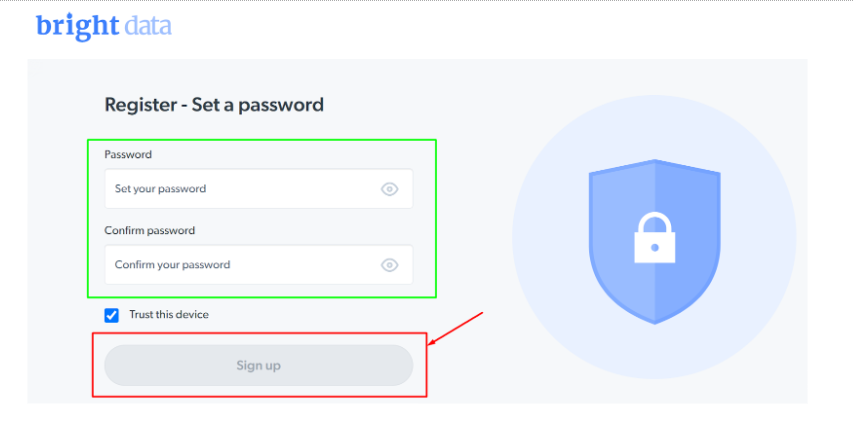 Step – 4: Click 'Get Started' under Bright Data Scraping Browser.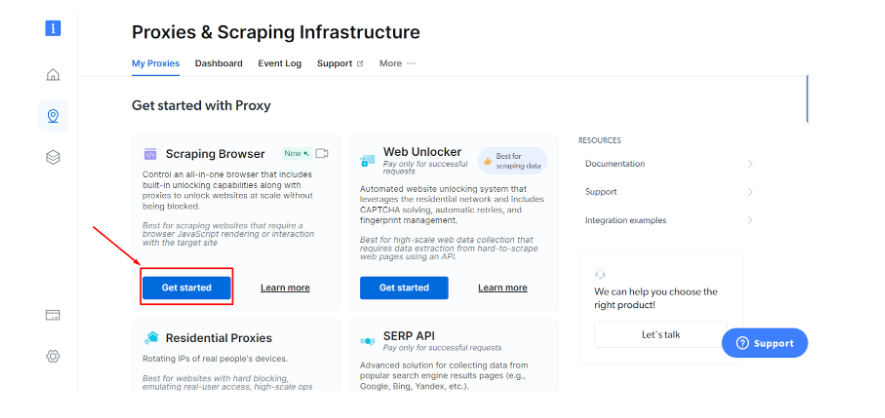 Step – 5: Click the 'Save and Activate' button.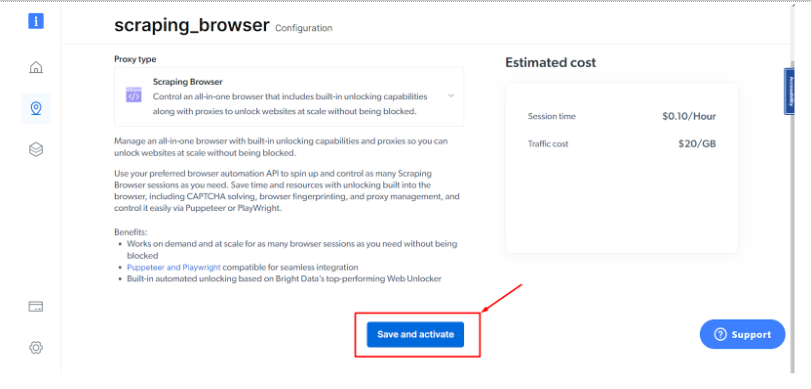 Step – 6: Enter your billing information and click the 'Save address' button.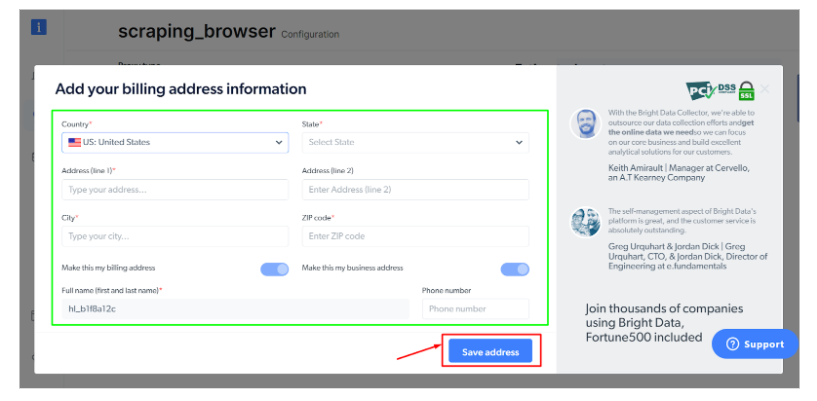 Once you have completed the payment, you are good to go.
Quick Links:
Conclusion: Bright Data Scraping Browser Review 2023
This powerful scraping tool allows you to scrape data with ease thanks to its many features and benefits.
With its ability to open websites quickly, its compatibility with Puppeteer and Playwright, its scalability, and its AI technology, this browser can save you time and money while giving you a better chance of success than proxies.
Its ability to automatically unlock websites makes it a great tool for scraping in large quantities, where complex unlocking processes are needed.
Bright Data Scraping Browser helps you get accurate information from the Internet, no matter what size company you run.