After working in this domain for past years, I have found these two awesome online training platforms and with personal experience, I'm going to compare both without any bias and provide you with every information and show you the best platform by the end of the article.
These programs provide you a valuable opportunity to learn everything that affiliate marketing has to offer. It doesn't matter if you are a newbie or an expert, on these platforms, you will find the perfect tools, training content, and a great community where you can proudly share your success story.
With Wealthy Affiliate and Affilorama, all affiliate marketing aspirants, receive in-depth, comprehensive training, that is guaranteed to make them top-level professionals. 
The comparison below will include:
Overall aspects of both the platforms

Main features of Wealthy Affiliate vs Affilorama

Pricing across both platforms, and a lot more! 
So, without any further ado, let's dive into this comparative article to help you begin your efficacious online journey.
Wealthy Affiliate Vs Affilorama: Which One Is Better In 2021?
Affilorama Overview: 
Affilorama is a great platform for those who are looking forward to making money online. This gateway is for those who require advanced learning tools and effortless guidance to establish their affiliate marketing business.
It offers advanced training through tools such as 120 plus video lessons, downloadable road maps, a quick-start guide, and other powerful tools to make affiliate marketing a seamless experience for you.
The support system offered by the platform is also robust and responsive, and you can approach them for help via phone calls, email, and social media.
The basic program offered by Affilorama is free of cost, but if you need advanced tools, then you avail of these, by choosing one of their paid versions. 
Who is Affilorama ideal for?
Here is where the first difference between the platforms comes in. Affilorama is not suited for those who do not know the basics behind internet marketing.
It is tailor-made for customers who have prior experience in handling complex tech methodologies such as backlinking, unlike Wealthy Affiliate that uses the technique of on-site user engagement and SEOs. 
Bloggers or website owners who are new to digital marketing will benefit from using Wealthy Affiliates straight and simple approach, while those who need advanced tools, may find Affilorama more beneficial.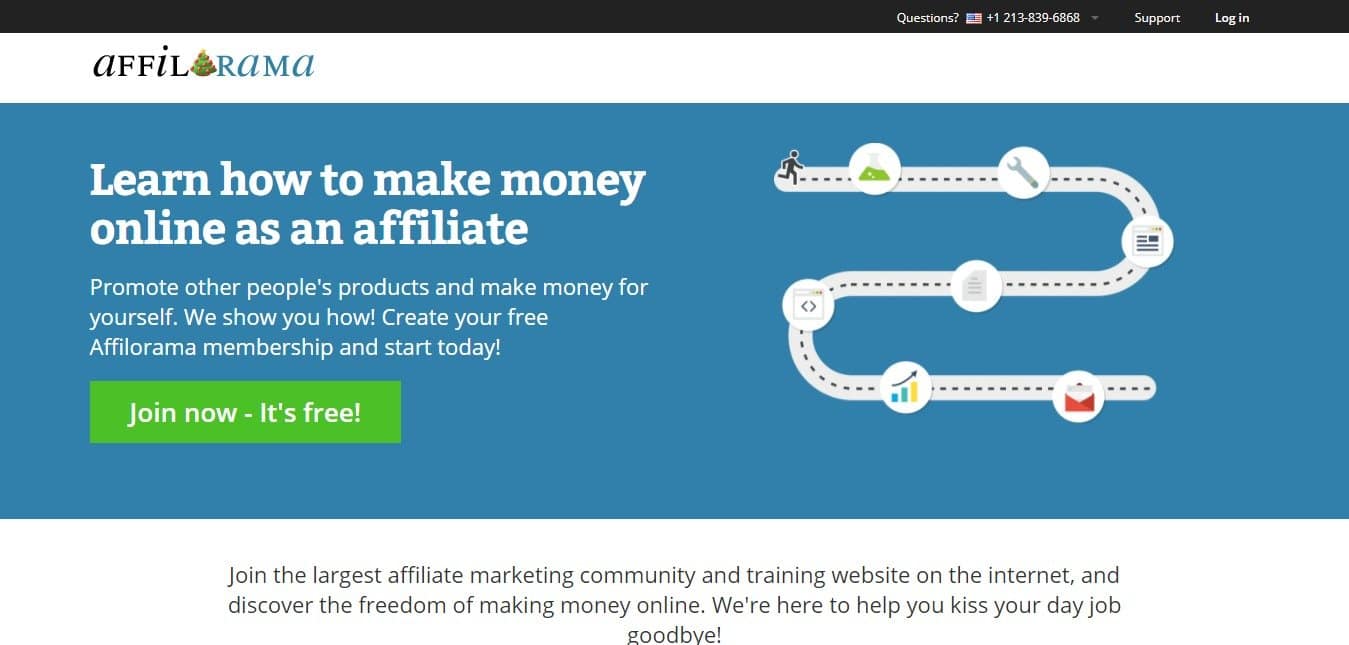 Wealthy Affiliate Overview:
Wealthy Affiliate boasts of being one of the largest online communities of expert and amateur entrepreneurs, who want to establish and grow their website. The various forums offer lots of in-depth knowledge on affiliate marketing.
The overall program consists of thousands of pre-recorded training videos as well as in-person video sessions on a variety of useful topics.
In addition to comprehensive and detailed content, the subscription comes with a unique set of tools and training sessions which are beneficial for both beginners and professionals. One can also amass a wealth of knowledge on making money online through the tips given by top-notch industry experts.
The customer support available is responsive and offers 24/7 help through different methods, including ticket systems, discussion boards, and live chats.
Wealthy Affiliate streamlines its process efficiently for those who want to build great content for their website in one go. It also offers great incentives to those who promote its platform through various channels.
One receives great assistance from all the tools and programs offered by Wealthy Affiliate. As compared to Affilorama, WA trains you from the beginning, whereas the former expects you to have basic marketing knowledge before starting their program.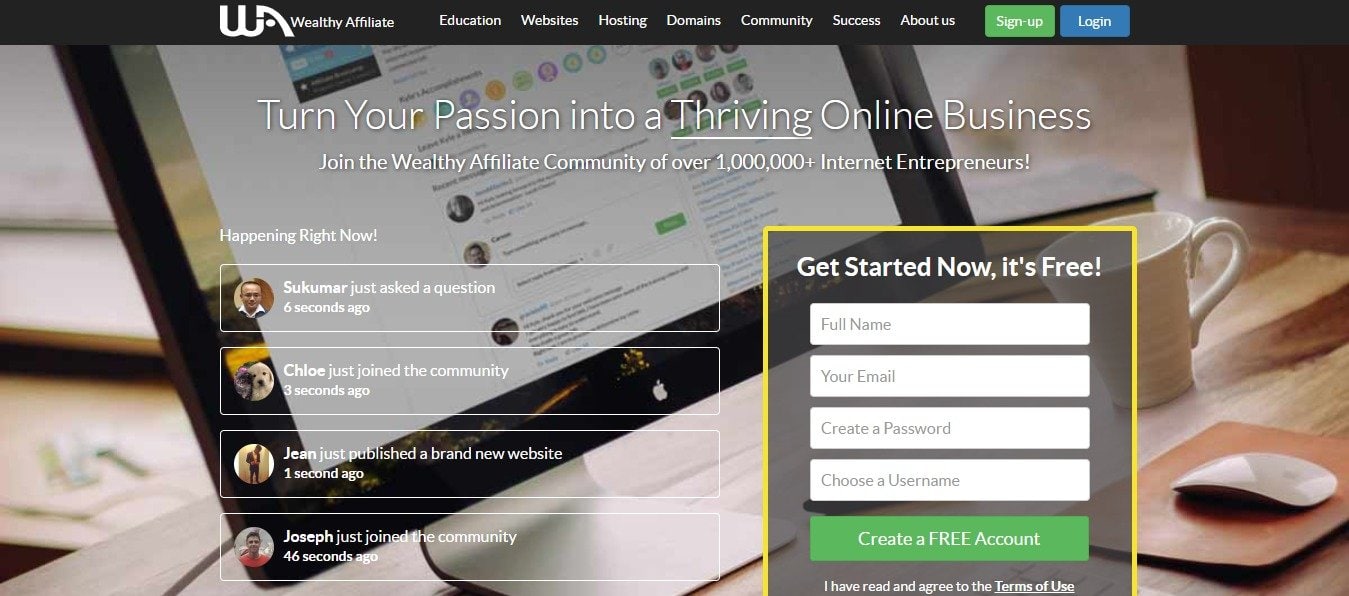 Best Features Offered By Wealthy Affiliates:
Well, if you look at the WA components, then you will be shocked to know that it not only offers guidance but also provides you with tools to complete your dream of having your own website. So, let's have a look at what it offers:
Education

– Complete training tools and courses, for beginners as well as experts to carry forward their online business with profitable margins. 

Websites- Offers the SiteRubix

website platform to create a great website with integrated tools like website analysis, management, ranking, and security. It also includes free SSL.

Hosting-

Provides fully secure

WordPress Hosting

for your established business, that is already up and running.

Domains-

The SiteDomains platform at Wealthy Affiliate will permit you to discover any domain in minutes. All your domain needs will be taken care of in one place with full safety.

Community-

24/7 active online community of WA for helping those in need. The community is an education hub for all the members offering knowledge from all over the world to its new aspirants.

Other tools include:
Certification Course

Affiliate Bootcamp

Jaaxy Keyword Tool

SiteContent Writing Platform
Training topics in a nutshell:
Keyword, Niche, and Market Research;

WordPress,

Content Creation,

SEO,

Social Engagement & Marketing,

Web Development & Programming,

Local, Video, E-mail, and

PPC marketing
Verdict: Both the platforms have their treasure trove of useful features to attract aspirants of affiliate marketing, but Affilorama has the clear edge, because of its refined and regularly updated features, across varying price points.
Pricing: Wealthy Affiliate Vs Affilorama
Affilorama Pricing
So, how big a hole does Affilorama burn in your wallet?
The answer will be music to your ears! It's free! With its free package, you get access to a huge repository of training content and tutorials. But, let me not lead you on! Affliorama also offers some premium packages, across different price points. Let's have a look at what these packages entail:
Pathway to Passive – Normal Price: $97, Discounted Price for new users: $19
Pathway to Passive is a short guide offered by the platform that covers a four-step program on various topics such as targeting the right customer niche to get profitable margins for your business and creating high-ranking, interesting, and captivating content to attract more customers and boost sales. 
AffiloTools lets you manage the health of your webpage, optimize keywords and SEOs, tackle website revenue, and social media tracking. All of these are offered for free. The pricing variation comes in when different numbers of sites are monitored, keywords offered, search engines, and rankings are required. 
Basic Version- Free
One site monitored

10 keyword suggestions

2 search engines

Monthly ranking retrieval. 
Bronze Version – $17/ month
3 sites monitored

30 keyword suggestions

3 search engines

Weekly ranking retrieval. 
Silver Version – $47/ month
5 sites monitored

50 keyword suggestions

4 search engines

Weekly ranking retrieval. 
Gold Version- $97/ month
10 sites monitored

100 keyword suggestions

10 search engines

Monthly ranking retrieval. 
AffiloJetpack – One-time payment of $997
A system to make money online, AffiloJetpack is composed of four components to help you structure out an income stream for a website, with great profits. The components included are, pre-written professional email templates, email marketing reports, WordPress set-up and cheat sheets for content creation. 
You get a money-back guarantee valid for two months, to fall back on if you are not satisfied. 
AffiloBlueprint – One-time payment of $197
AffiloBlueprint offers a step-by-step guide for topics such as niche research, driving traffic through marketing campaigns, and monetization of websites. 
You are offered a money-back guarantee valid for two months following your subscription if you are not satisfied with the course content. 
Wealthy Affiliate Pricing
Unlike Affilorama, WA only has two pricing packages, which are listed below along with the features that are offered:
The starter package is available across two sites and remains free for a lifetime period. The other features offered are:
Phase 1 of Affiliate Bootcamp Training

30 Keyword Searches

Walk-through video training

Beginner Training course

Rapid Writer

Affiliate Program

Premium Package – First Month: $19, Subsequent Months: $47
If you prefer an annual subscription, the premium package costs $359 per year. This package is available for use across an unlimited number of sites, and offers these features:
All phases of Affiliate Bootcamp Training

Unlimited Keyword Searches

One-on-one coaching

Private Messaging

Premium courses with video training

Keyword Lists

Beta Program Access

Exclusive Discounts and much more!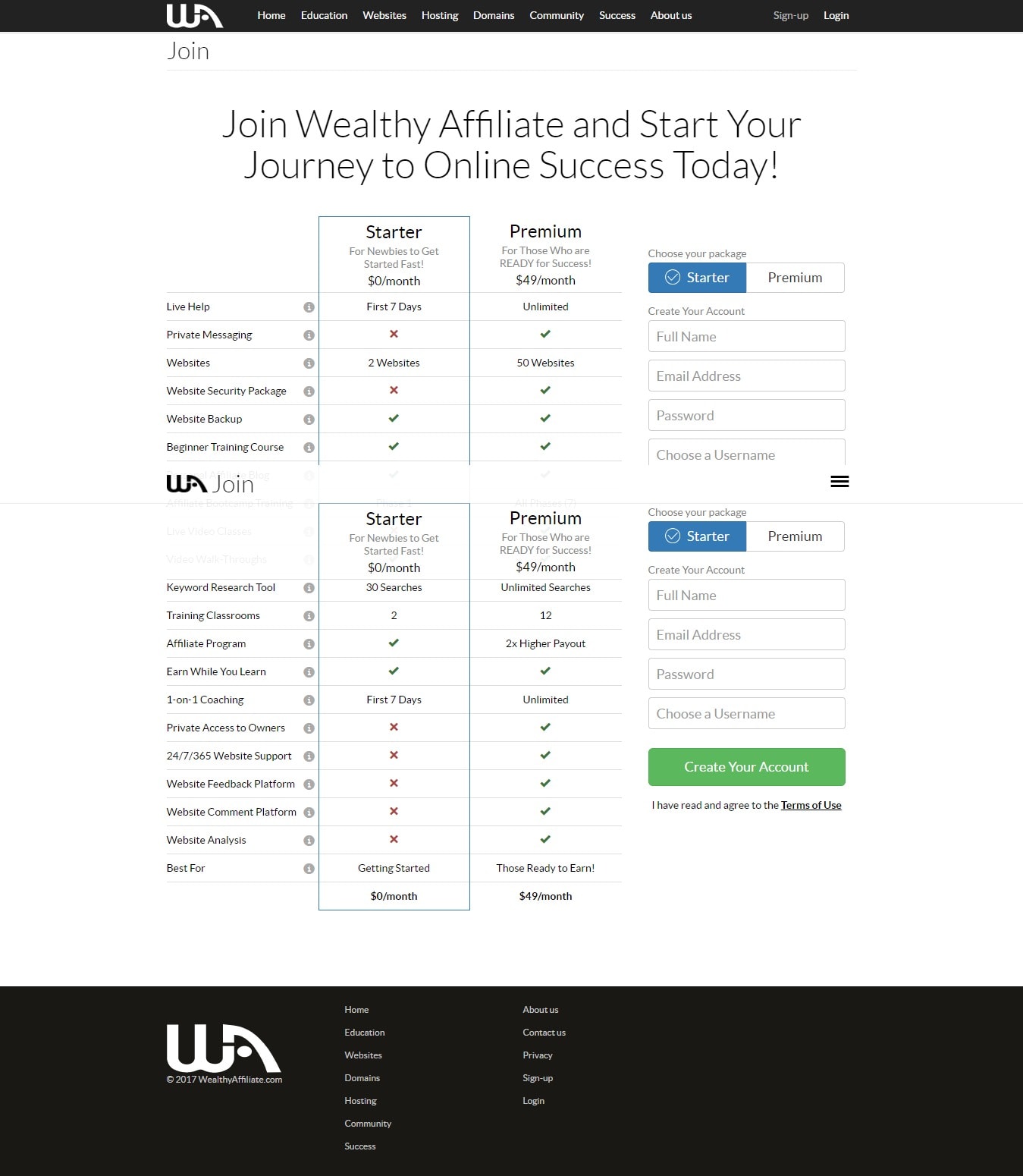 Pricing Verdict: Affilorama has the edge when it comes to pricing, simply because it has an affordable option for everyone.
There are not too many drastic differences between the paid tools and free tools and the bonus programs come with refund guarantees, for two whole months, which is a great time margin to decide whether you are satisfied or not.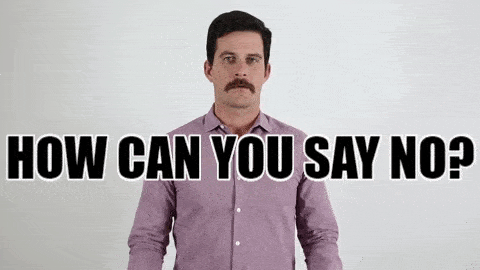 Related Posts:
Is There a Better Alternative?
While both the options for online affiliate training courses given here are jam-packed with features and offer great benefits, it may not be the right choice for you. As everyone has different needs, and different concoctions of services are apt for unique users, here are three alternative sites that you may want to consider. 
1. Clickbank University
This online training platform, focus more on conventional marketing methods, to guarantee your success. You are taught to market under two roles, that of a vendor, and that of an affiliate marketer.
The program doesn't have a free version, and you have to pay $47 per month to access the platform. It is suitable for those who are head-set on selling their products through traditional ways.
2. Super Affiliate System
Focusing on aspects such as social media platforms and search engines, the Super Affiliate System takes a different marketing approach.
It is an exhaustive, 6-week long training program, that extensively covers comprehensive guides on current trends in the world of affiliate marketing. SAS is ideal for aspirants looking to take an efficient short-cut towards learning the know-how of marketing. 
3. Commission Hero
If you are an aspirant who doesn't have access to your own products or services to sell, Commission Hero is a platform that teaches you tips and tricks towards finding the right products to advertise. It is worth the expensive price of $997, and it has glowing reviews and testimonials from its community of users. 
Which Platform is Better? Wealthy Affiliate Vs Affilorama
Both the reviewed platforms serve unique purposes. Wealthy Affiliate caters to both amateurs and professionals and hence has a very wide, non-specific purpose.
Affilorama, on the other hand, only accepts aspirants who have some basic background knowledge and offers advanced tools to help scale their website to its full potential.
I would personally recommend Affilorama as the best option, as it offers top-level guides, across a variety of different price points.
It also offers a lot more useful features in its paid versions, as compared to Wealthy Affiliate. If you are a beginner, you can always use the free version of Wealthy Affiliate and then switch to Affilorama for a more advanced approach to affiliate marketing.
Conclusion: Wealthy Affiliate Vs Affilorama 
It's no doubt, that with the Wealthy Affiliate and Affilorama Platforms, you can amass a great treasure of wealth, in the form of knowledge in affiliate marketing.
To make an informed decision it is essential to compare these two leading platforms, in terms of their features, pricing, and course packages. Every business is unique and these platforms cater to different specific aspects of it.
Though Affilorama was the winner of the battle, at the end of the day, the choice lies completely in your hands, to decide the best-suited approach for your website and entrepreneurial venture.  
I hope you enjoyed the review and got all the relevant information about Wealthy Affiliate and Affilorama.