Affiliate marketing is a terrific way for website or blog owners to earn money. Firms pay affiliates for referring sales, and affiliates increase traffic to the businesses' websites.
It's easy to see why this channel is so popular among internet publishers. Nonetheless, understanding affiliate marketing trends is crucial for any firm wanting to use this channel.
To that end, I've compiled a list of critical affiliate marketing stats. These will assist you in better-grasping affiliate marketing and making smarter marketing decisions.
Affiliate Marketing Statistics
80% of brands have affiliate programs.
America dominates the affiliate industry with 39%.
Blogging is used by over 65% of affiliate marketers.
94% use numerous affiliate networks.
The Ultimate List of Affiliate Marketing Statistics for 2023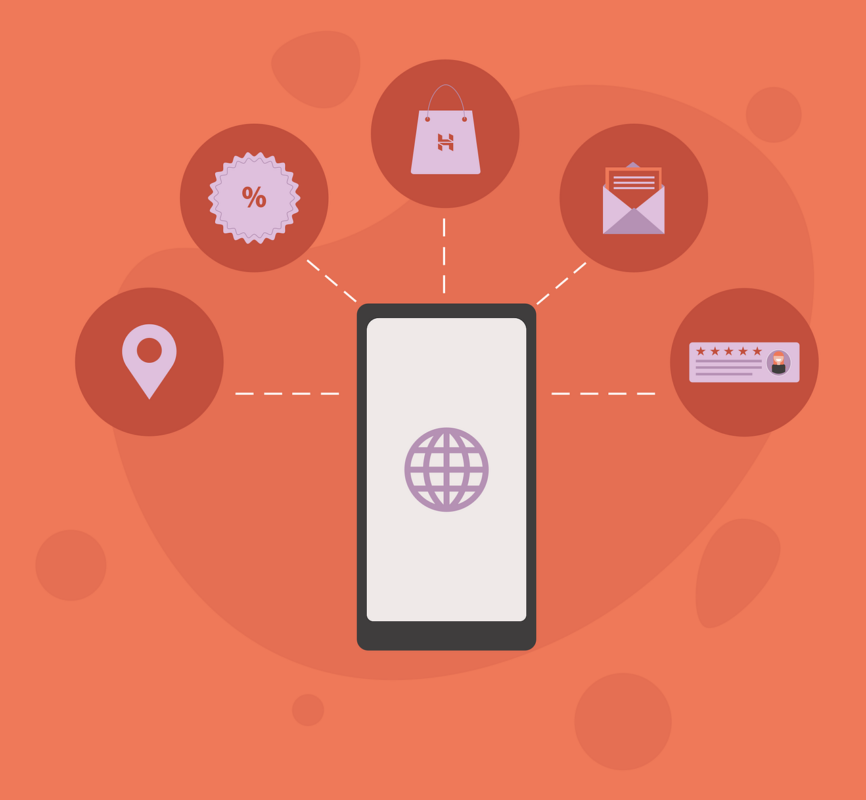 These are some general affiliate marketing statistics to help you understand the industry. While the data is from many sources, it should be enough to show you where affiliate marketing is going. Here's how affiliate marketers make money.
Affiliate Stats
Affiliate programmes earn between 15% and 30% of total revenue for advertisers.
Affiliate marketing generates 16% of worldwide eCommerce revenues.
1. The average affiliate conversion rate is 0.5-1.0%. But Some Programs Convert At A Much Higher Rate.
2. In 2020, the US will spend over $8 billion on affiliate marketing.
Affiliation Searches
3. Affiliate marketing searches have increased significantly since 2016. In fact, by June 2021, it had doubled.
4. Mobile Devices Drive Half Of Global Affiliate Traffic.
5. Almost three-quarters of US online shoppers check affiliate websites before buying.
Affiliation Marketing
6. Nearly a quarter of all affiliate programmes were in fashion.
7. Up to 80% of brands have an affiliate programme.
8. Nearly 95% Of Publishers Use Multiple Networks.
Sources of Affiliate Traffic
9. Up to 65% of affiliate marketers use blogging as their primary traffic source.
10. Most businesses use many channels to find new affiliates.
Affiliate Earnings
11. Amazon pays affiliates between 1% and 10% commission.
12. More than 80% of affiliate marketers expect an increase in revenue.
13. Up to 10% of all affiliate marketers worldwide earn over $50,000 annually.
14. Over 70% of merchants believe affiliate marketing will help them exceed revenue expectations.
15. Affiliate Marketing Is A Skill Needed By Almost Half Of Marketers Worldwide.
Affiliate Marketing Statistics
1. 81 % of brands have affiliates.
2. 94% of publishers use numerous affiliate networks.
Fashion accounts for about a quarter of all affiliate programmes.
4. Affiliate marketing is a vital skill for 40% of online entrepreneurs.
5. Affiliate marketing is used to engage existing customers by 79%.
65% of affiliate marketers get visitors from blogs.
70% of US merchants use affiliate programmes to get new customers.
Marketing programmes are chosen based on product or service relevancy (18.15%).
9. 50% of affiliate traffic is mobile.
10. Affiliate marketers use social media to communicate with customers.
11. 74% of US internet customers visit various affiliate websites before buying.
Affiliate Marketing Stats
1. Affiliate marketing generated $6.4 billion in 2019.
2. Affiliate marketing is worth $12 billion worldwide.
3. America dominates the worldwide affiliate marketing sector with 39%.
4. ShareASale dominates the global affiliate marketing business (55.7%).
5. Affiliates account for 16% of internet orders.
6. Affiliate marketing accounts for 16% of worldwide online revenues.
7. Affiliate marketing is worth an estimated $12 billion globally.
10. Amazon's commissions range from 1% to 10%.
Affiliate Marketing Earnings Stats
7.3% of merchants say affiliate marketing initiatives meet their income goals.
2. Up to 20% of merchants report annual affiliate marketing revenue.
3. 86% of publishers expect their affiliate marketing revenue to remain stable or grow.
4. 9% of affiliate marketers now make over $50,000.
Trends in affiliate marketing
They use a full-funnel affiliate strategy.
2. According to affiliate networks, fashion has the most affiliate programmes.
3) Coupons influence client buying habits.
4. Affiliate marketing is expected to fill the hole created by third-party cookies.
5. An affiliate programme must have a brand affinity.
6. Publishers and advertisers allocate affiliate marketing expenses.
Affiliate networks earned £2.16 billion in the United Kingdom alone in 2006.
According to the book Affiliate Marketing for Beginners: 12 Steps to Your Affiliate Marketing Business in 2021, affiliate networks in the United Kingdom produced £2.16 billion in 2006.
Another record from the same year said that worldwide revenue from affiliate marketing was $6.5 billion.
Affiliate Marketing for Beginners: 12 Steps to a Successful Affiliate Marketing Business in 2021
Affiliate programmes are vital to 90% of advertisers.
In 2016, nearly 90% of advertisers polled indicated affiliate programmes are vital to their overall marketing strategy. Furthermore, most publishers stated that affiliate agreements accounted for 20% of their annual revenue.
Rakuten Advertising is the source.
Twenty-seventy-four% of shoppers visit non-retail sites before making a purchase.
Even shoppers in the United States who are already planning to buy a product will visit two or three non-retail sites before making a purchase. 16% even stated that they would browse more than four websites.
Business Insider is the source.
21. In the last five years, there has been an increase in interest in affiliate marketing.
According to Google Trends, interest in affiliate marketing has increased over the last five years. The phrase "affiliate marketing" has a Google Trend score of 100, indicating that it peaked in popularity in June 2021. This is a significant improvement over the previous month's score of 24.
Apple now has an affiliate program for podcasters.
You can now join Apple's affiliate program which gives you access to the company's reporting data on all your linked podcast marketing activities including email, social promotions, digital ads, and more. You'll earn a commission for every subscription purchase made from an affiliated link that you share.
This is designed to be another revenue source on Apple Podcasts.
Most affiliate marketers make $20,000 or less per year.
Affise conducted a poll where they asked affiliate marketers how much they make in a year. 22 respondents said they only make $20,000 or less which makes up 18.80% of all surveyed marketers.
13.68% (16 respondents) said they make anywhere from $81,000 to $120,000 per year. 15 respondents said they make $121,000 to $200,000 per year.
The average affiliate marketer's salary is $51,639 per year.
According to PayScale, the average salary of an affiliate marketer is $51,639 per year. The base salary can be anywhere between $38,000 to $72,000 before taxes and deductions. This does not include additional pay like bonuses, benefits, or commissions.
Conclusion: The Ultimate List of Affiliate Marketing Statistics for 2023
These trends and figures show that affiliate marketing is a huge sector full of opportunities. It has made the internet a worldwide sales powerhouse certain to thrive for years.
Affiliate marketing has a lot to offer businesses and individuals. Affiliate marketing is a great way for website owners to earn passive money. It doesn't hurt to give affiliate marketing a shot. Nothing to lose and everything to gain! If you think affiliate marketing is perfect for you.
Also read: