You're in luck if you're looking to advertise your gambling-related content! I have researched and found the top ad networks for gambling.
These networks specialize in promoting gambling products and services, making it easier for you to reach your target audience effectively.
In this guide, I will introduce you to the top ad networks that can help you reach the right audience for your gambling offerings and optimize your advertising efforts.
Let's begin and discover the best options for your gambling advertising needs!
10 Best Gambling Ad Networks 2023
If you're looking for the best ad networks for gambling ads, here are some options to consider.
They're proud of having famous names like N1 Casino, N1 Bet, Joo Casino, and Slot Hunter.
These brands have licenses from essential places like Malta, Curacao, and the Hellenic Gaming Commission's Greek approval.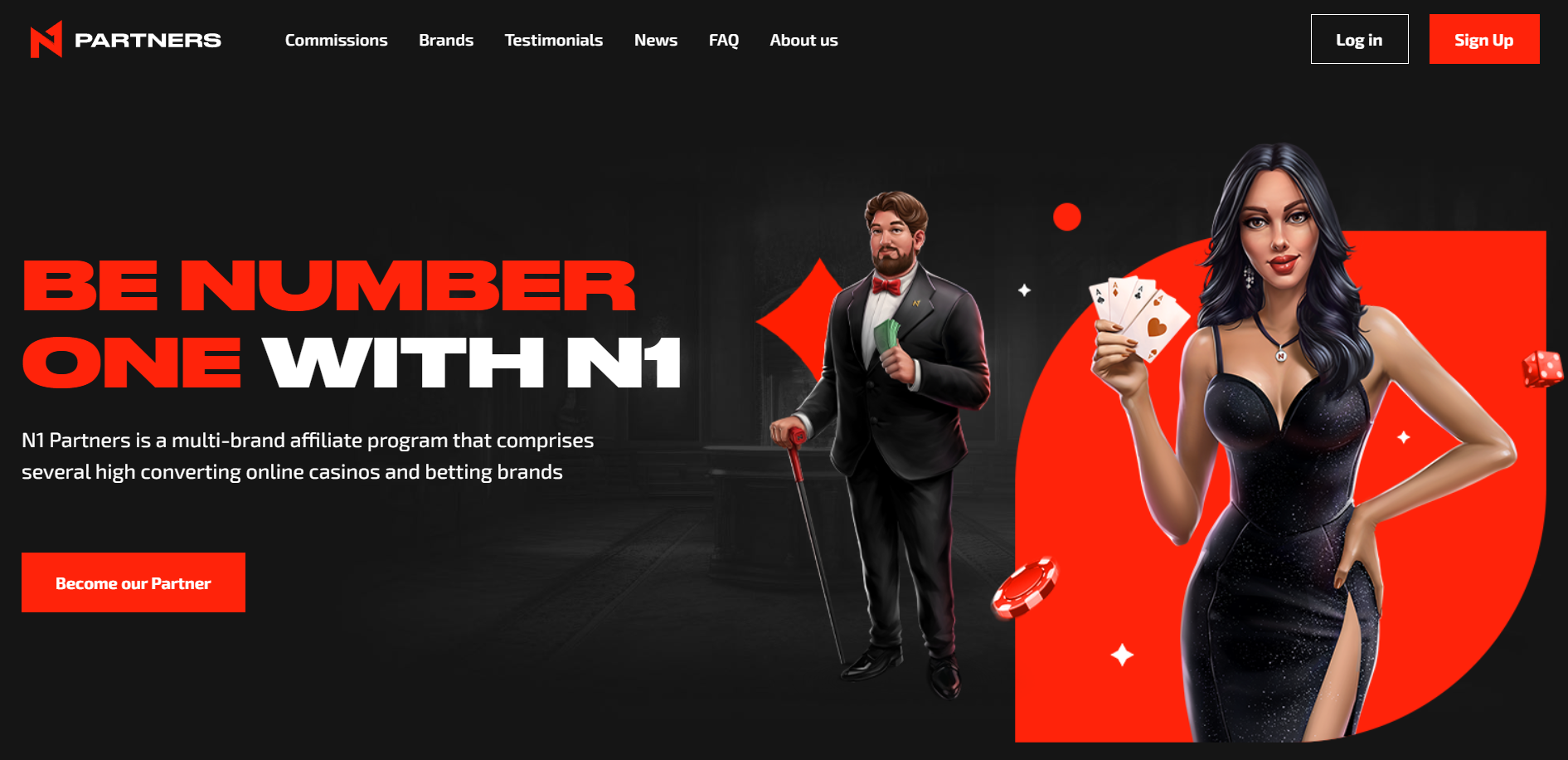 This makes sure that the games are played in a safe and controlled way. N1 Partners has been in the iGaming industry for five years, which means they know a lot about it.
They offer different ways for people to earn money through their program. It's designed to fit what people like and want to achieve. One way is the Cost Per Acquisition (CPA) model, where you can earn more than €150.
When advertising for your gambling website, MarketAds is the choice that guarantees you top-notch quality.
They give you the power to control your advertising campaign just how you want. MarketAds shines as a trustworthy and high-quality option in the busy world of online ads.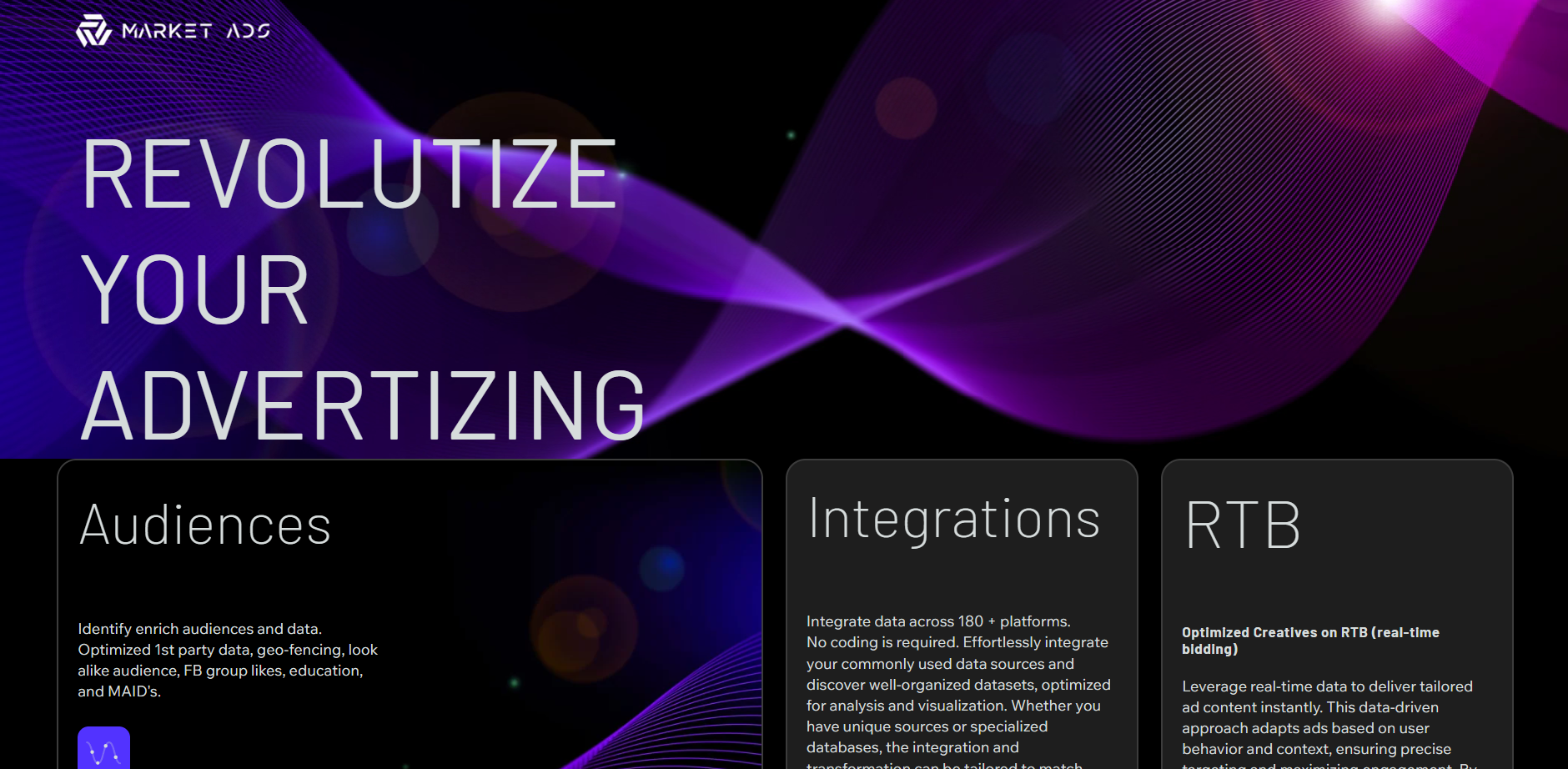 They care about making sure your gambling website does well with its ads. They're all about being excellent. And if you need help, their support is available around the clock, so you're never alone.
What makes MarketAds unique is how much they want your website to succeed.
If you're running a gambling website and want it to be successful worldwide, Advertising365 is like your secret weapon. They help you reach people from all around the world, no matter where they live.
It's like having a team of superheroes for your gambling ads! They ensure your campaign gets noticed in 100 countries and can even make it feel like it's in people's languages. 🌎🚀🎰

In the vast online world, connecting with many people is crucial, even in different places. That's where Advertising365 comes in.
They help your website grow by ensuring many people understand and like your campaign, even if they speak different languages.
Adboosters is dedicated to helping your website expand. They put in a lot of effort to make sure your campaign reaches more people and creates a more significant impression.
When you work with Adboosters, you have a team focused on improving your website. The remarkable thing about Adboosters is that they can adapt their strategies to match what you want.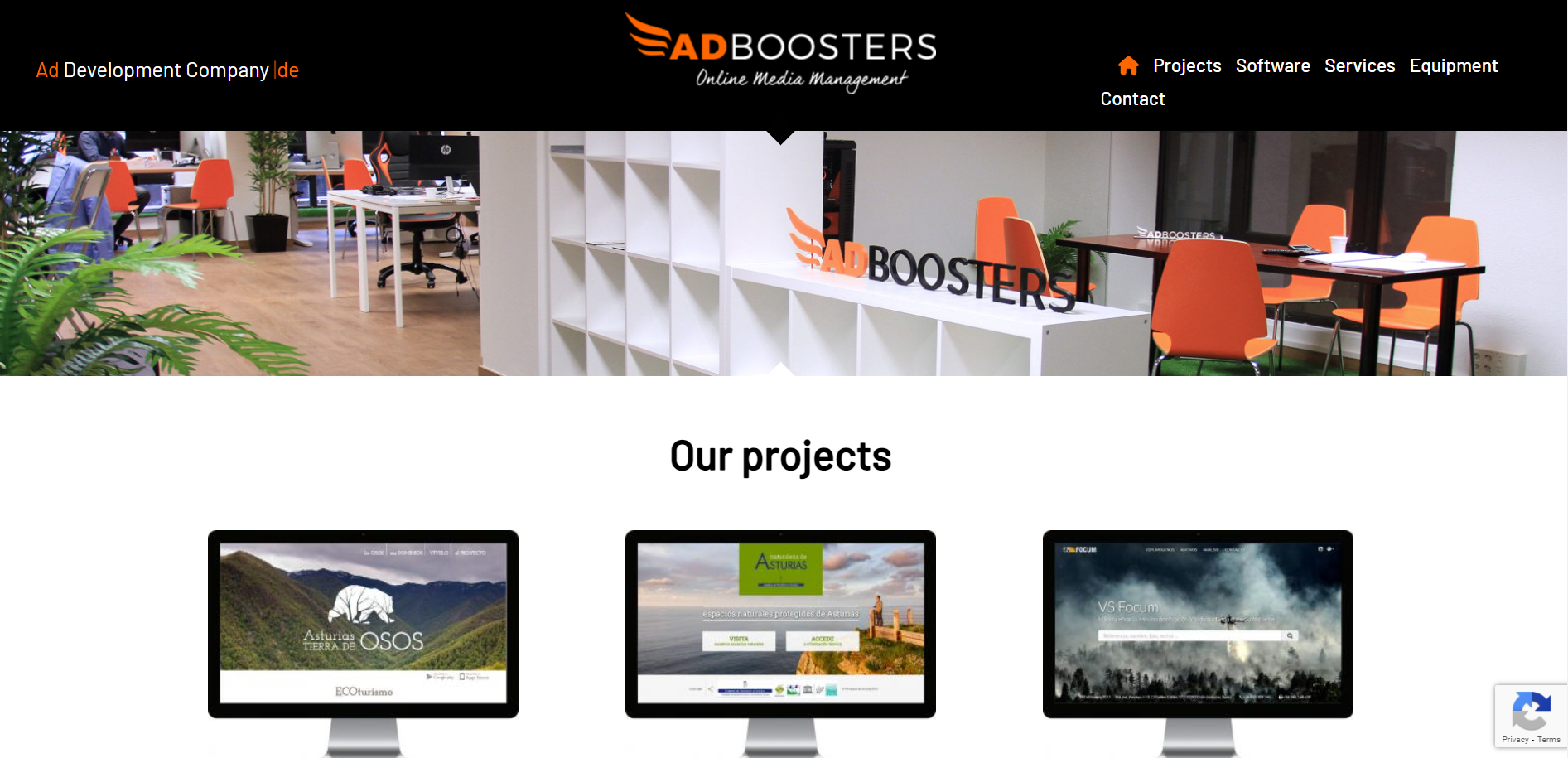 They understand that each campaign is unique, and they're skilled at adjusting things to fit. They ensure their plans match your goals, so teaming up with them gives you the best outcomes.
PMAffiliates is now the official friend of the famous Parimatch brand, proving they're a reliable companion in the iGaming industry. This partnership comes with great chances.
Affiliates can benefit from the well-known Parimatch name and reputation. With PMAffiliates' help, you can change your visitors into actual earnings.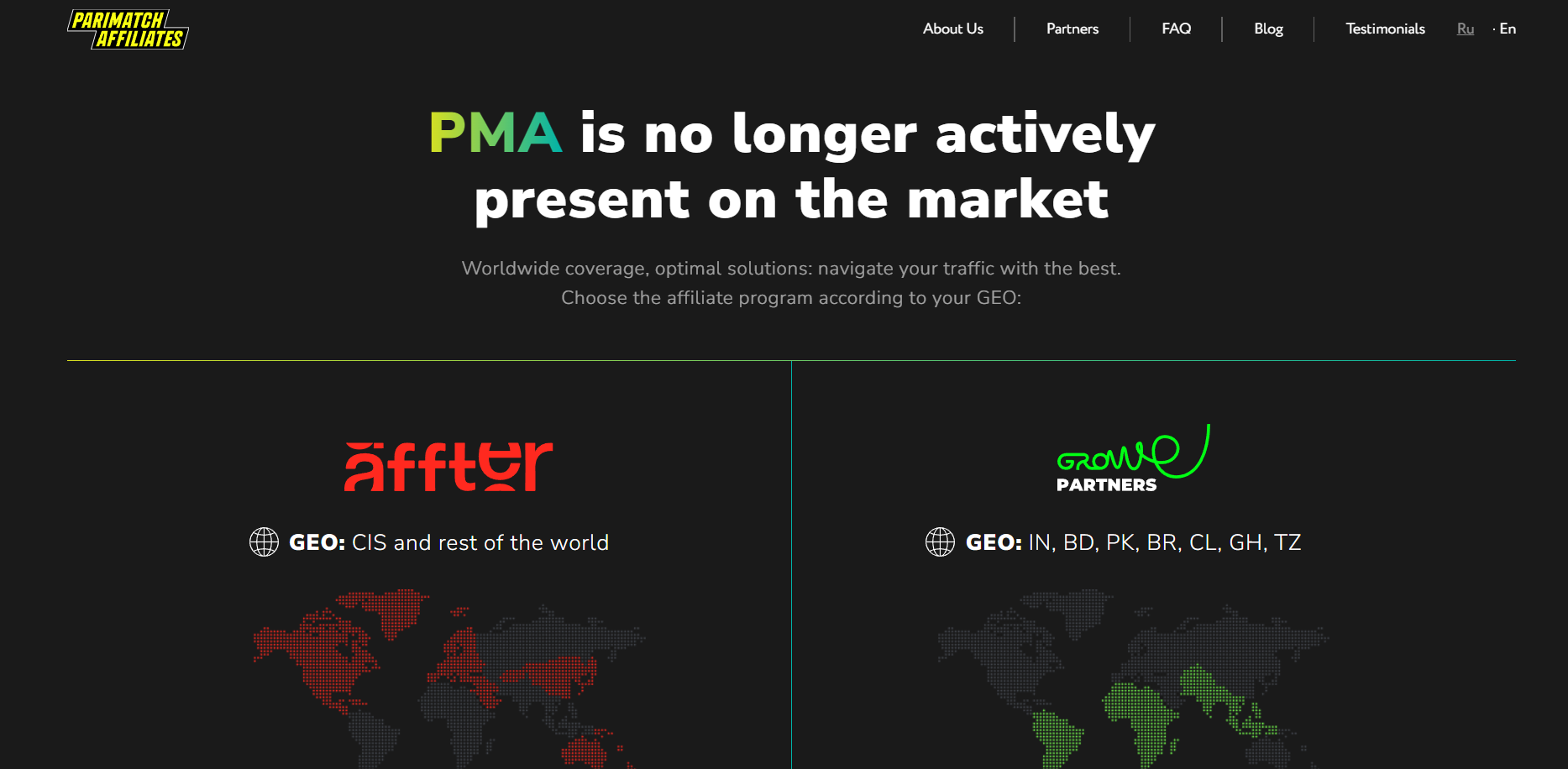 The program links your visitors with what Parimatch offers, making both you and them satisfied. It's like working together to make good money from your hard work.
Leadbit has been active since 2013 and is highly regarded in the affiliate industry.
This indicates their strong commitment to helping their partners thrive. They provide fair payment rates for the efforts publishers put in.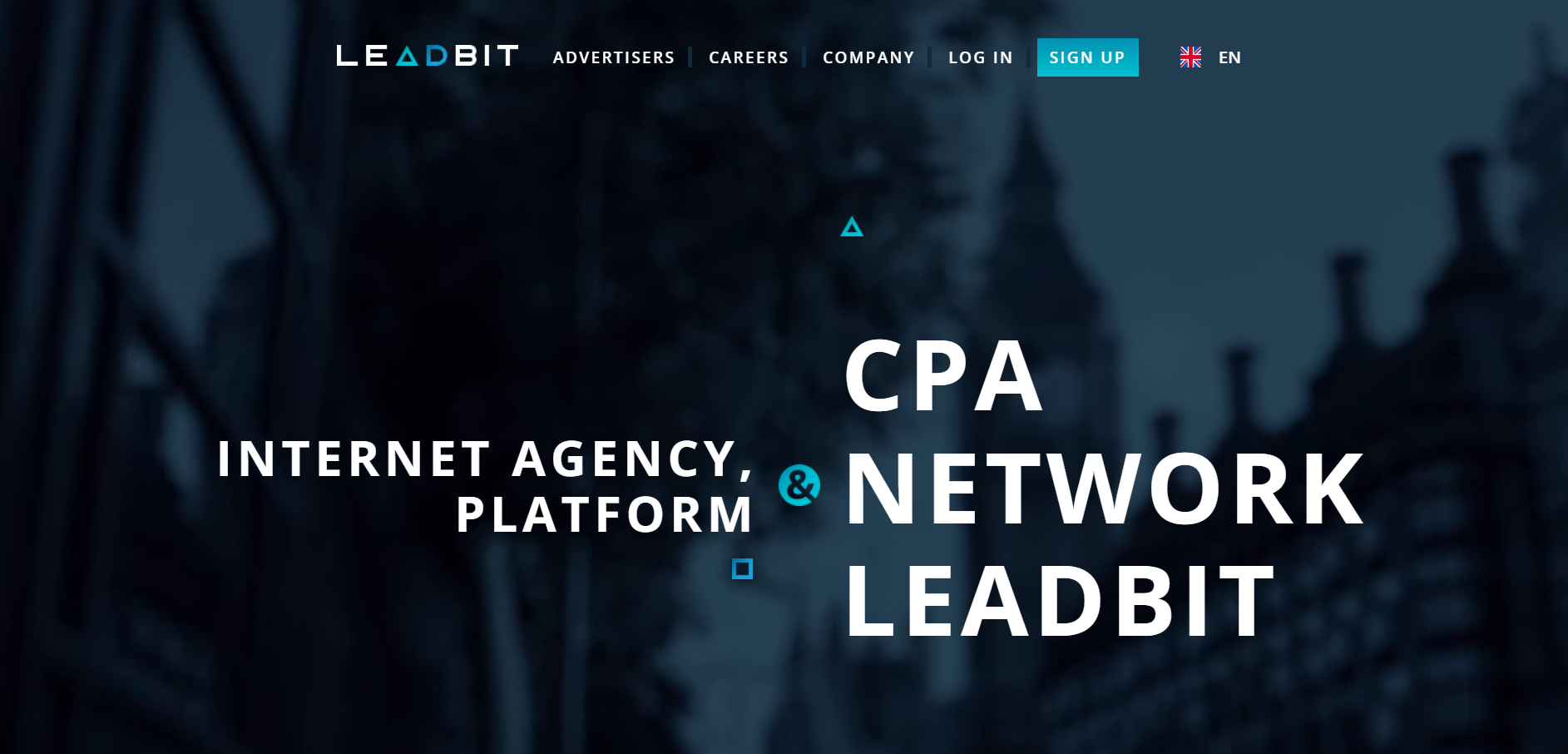 Leadbit takes pride in its skilled team, which ensures smooth operations and timely payments. If publishers have questions, the team is responsive and effective in resolving issues.
Targeleon is a great ad network for gambling websites, and here's why. They let you choose how you want to get paid, and you can get your money daily.
This helps manage your finances and keep things running smoothly. If you need assistance, Targeleon is there to support you. You can contact them through email, Telegram, or Skype whenever you need help.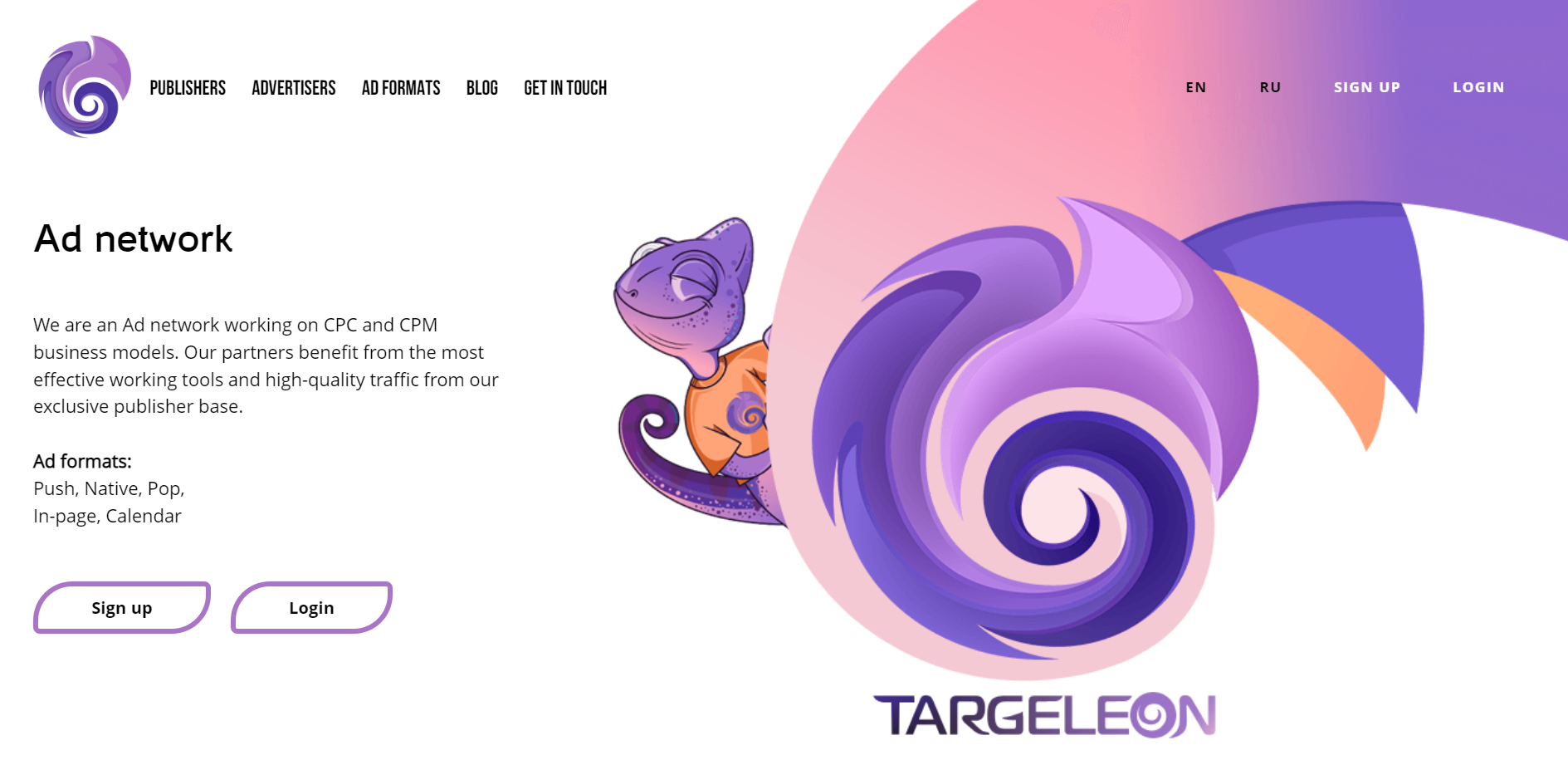 What's impressive is that Targeleon welcomes all kinds of visitors. They're open to different campaigns and transparent about what's happening.
They provide reports that show you how things are going, which helps you see how well your campaigns are doing and how you can make them even better.
VortexAds values its customers and offers exclusive deals to essential clients in dating and betting, setting them apart from others. This makes their network stand out, and partners feel appreciated.
VortexAds also has a clever concept called WebView apps. It's a valuable tool for discussing gambling on platforms like Facebook and UAC.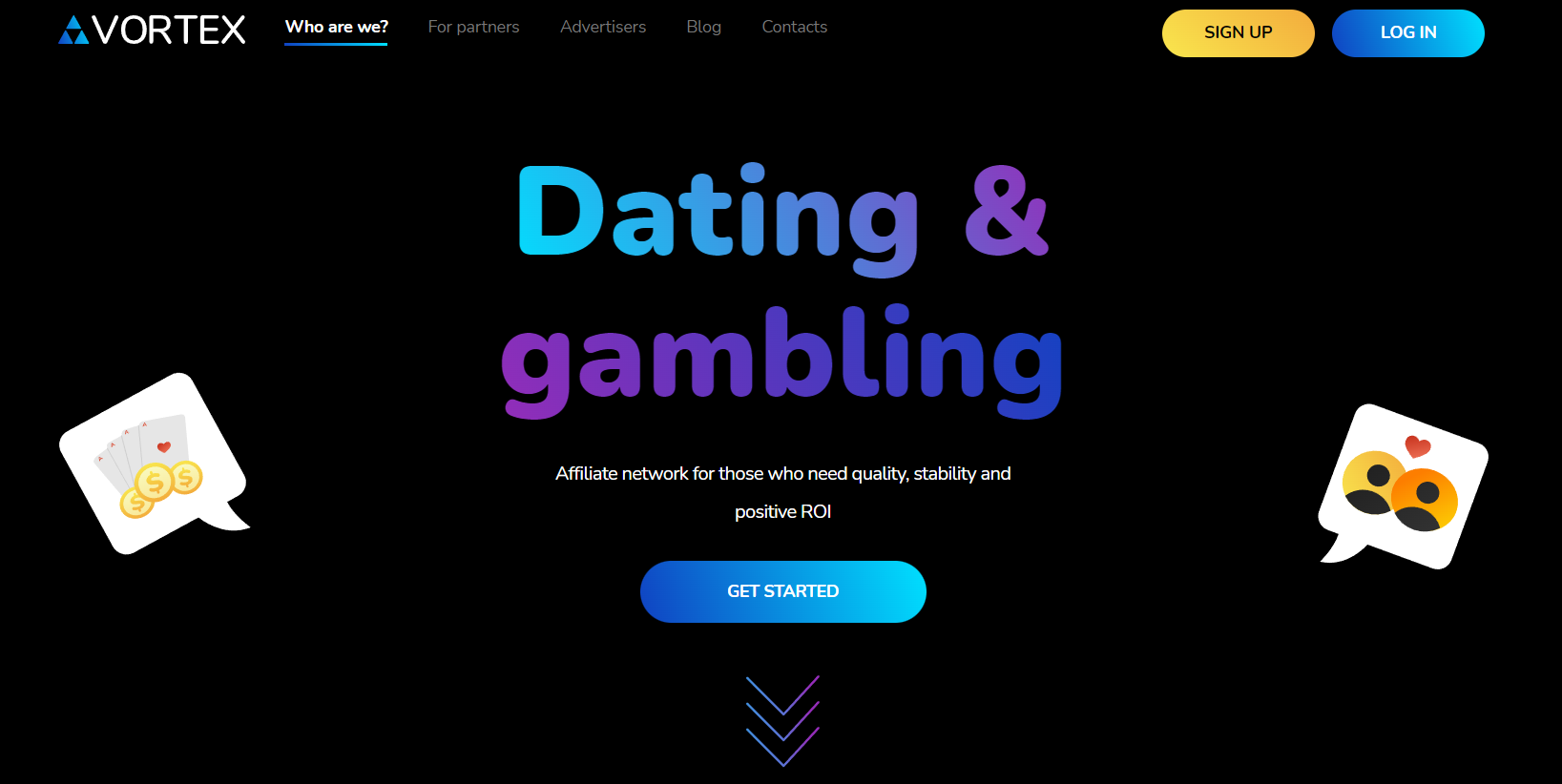 This innovative approach shows they genuinely want to support partners in succeeding and achieving their campaign goals. It's like having valuable tools for a successful advertising journey. 📈🎰
MyLead has been a big name in affiliate marketing for seven years. They've been developing new ideas, like Smartlinks, CHAT, SMS, and more. These ideas show they can handle different ways of earning money.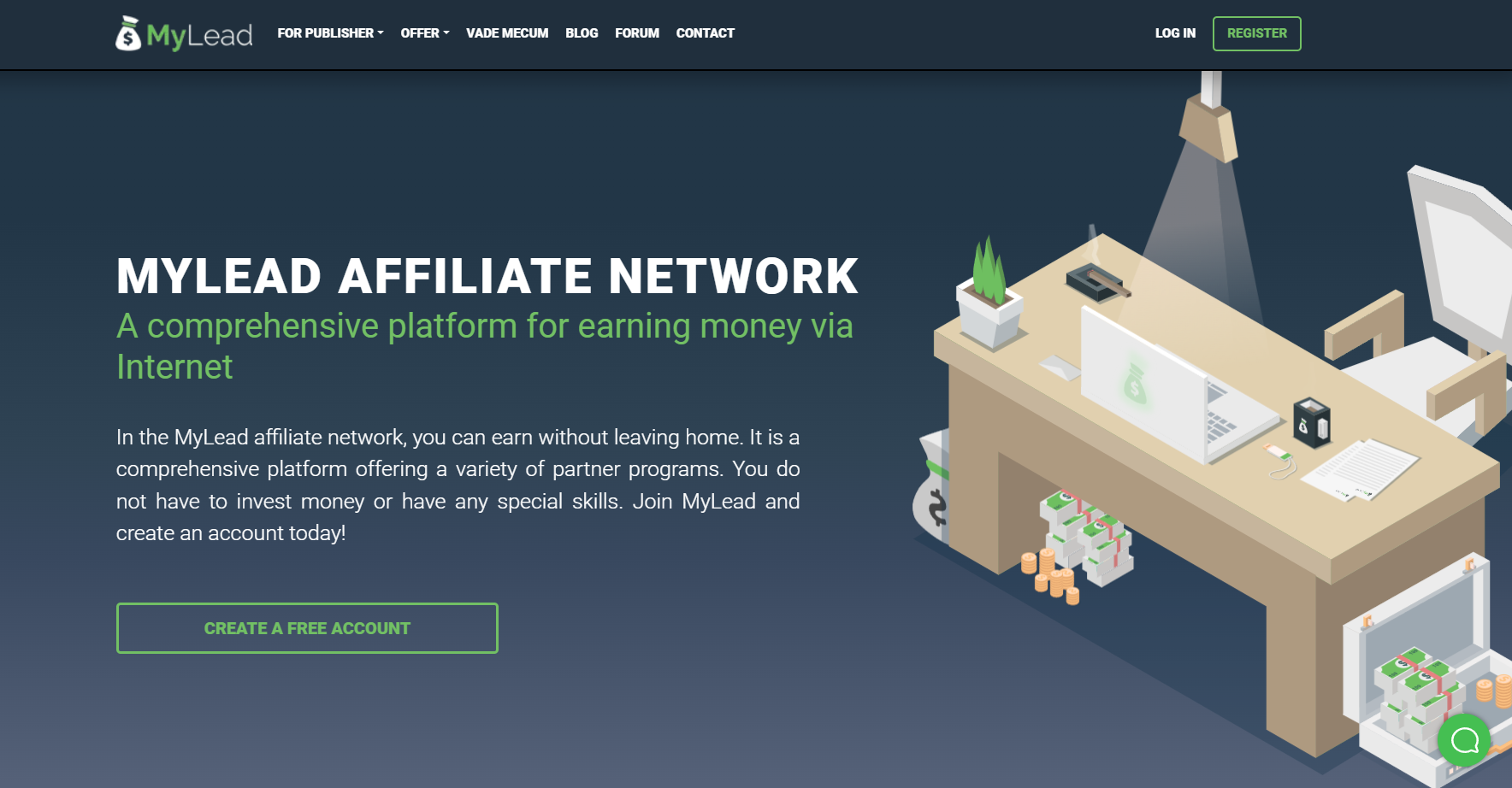 If you're into gambling, MyLead is a special place for you. They have a page just for gaming affiliate programs. It's like a map that helps you see what's happening in the gambling world.
And they don't stop there – they even have fantastic offers for gambling websites and things they sell. It's like a treasure trove of opportunities for people who like gambling ads. 🎰🏆
Chilli Partners is one of the best gambling ad networks for good reasons. They have a unique way of working that's all about being exclusive. They give special offers from the advertiser directly to affiliates.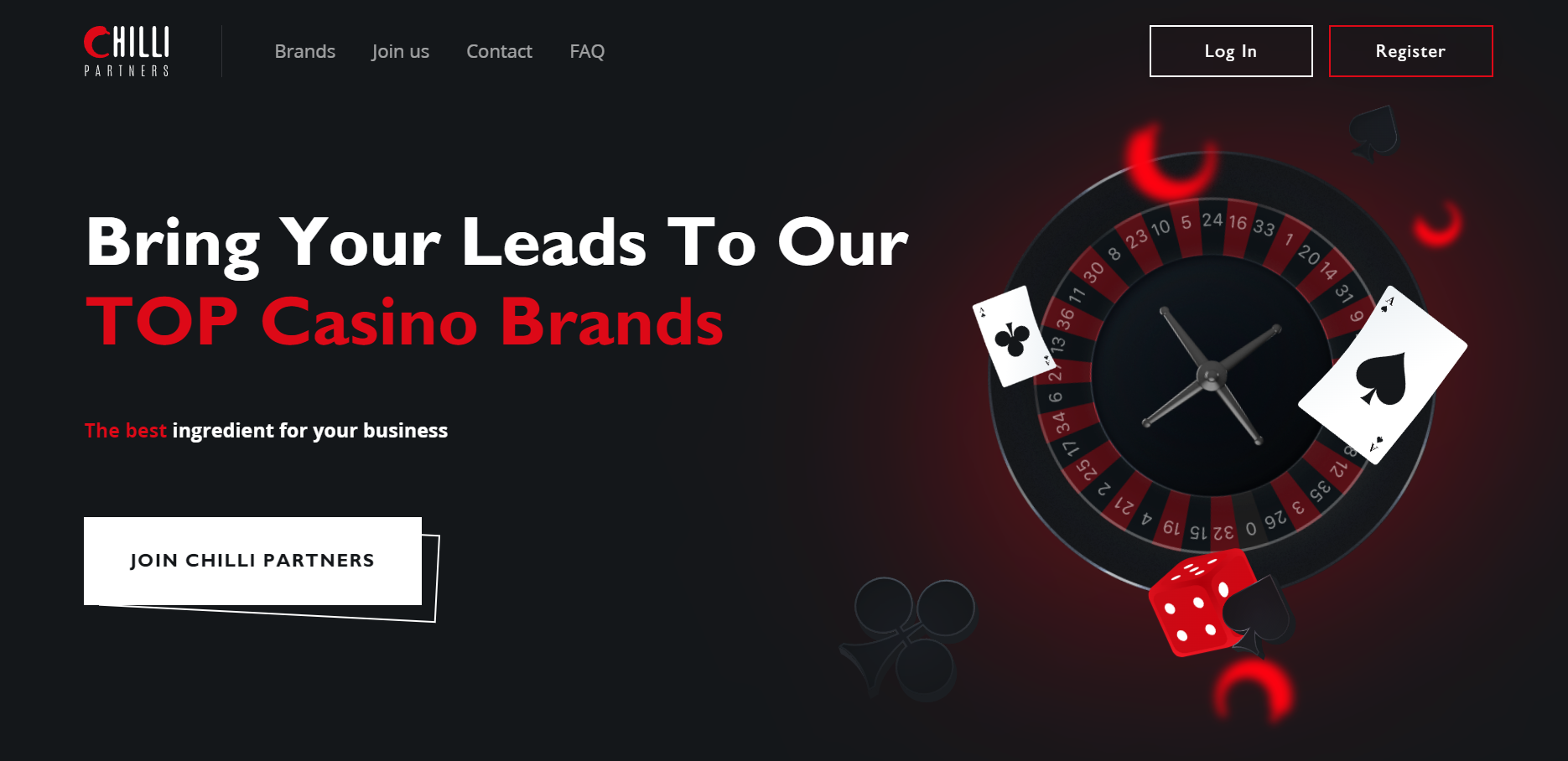 This means everyone gets a fair piece of the cake. As they build trust and work together more, Chilli Partners makes deals that fit each partner perfectly.
When it comes to how you earn money, they're super flexible. You can choose between getting paid a fixed amount immediately or making a significant 50% share of revenue for a long time. It's like picking the way that matches your plans and goals.
What's remarkable is that Chilli Partners helps you determine how to make the most money. They have intelligent tools that show you lots of important info. This enables you to make wise choices based on what's happening.
So, Chilli Partners is a top choice if you're into gambling ads. They care about fairness, offer great payment options, and help you make intelligent decisions. It's like having a trusted partner for your gambling advertising journey! 🎲📊
Quick Links:
Conclusion: Best Gambling Ad Networks 2023
To wrap things up, these ad networks are like special friends for your gambling advertising journey. Each brings unique strengths, whether exclusive deals, flexible payments, or helpful tools.
Depending on what you're looking for, you can pick the one that suits you best.
With these networks by your side, your gambling ads can shine and reach the right people. It's like having a team of experts guiding you to success! 🌟📈🎰