As a college student, juggling classes, assignments, and social activities while trying to make ends meet can be challenging. Thankfully, numerous part-time job opportunities are available that allow you to earn money and gain valuable experience.
These jobs can provide flexible hours, allowing you to work around your studies and other commitments. They can also help you develop important skills such as communication, problem-solving, and time management.
In this article, we will explore nine of the best part-time jobs for college students, providing detailed insights into each option and discussing the earning potential they offer. So, let's begin exploring and discovering the possibilities!
9 Best Unique Jobs For College Students 2023
We've ended our list of 9 innovative methods to make additional money as a college student.
1. Retail Associate:
College students often choose to work in stores as Retail associates or salespersons. It gives them the chance to work casual hours and learn customer service and sales skills.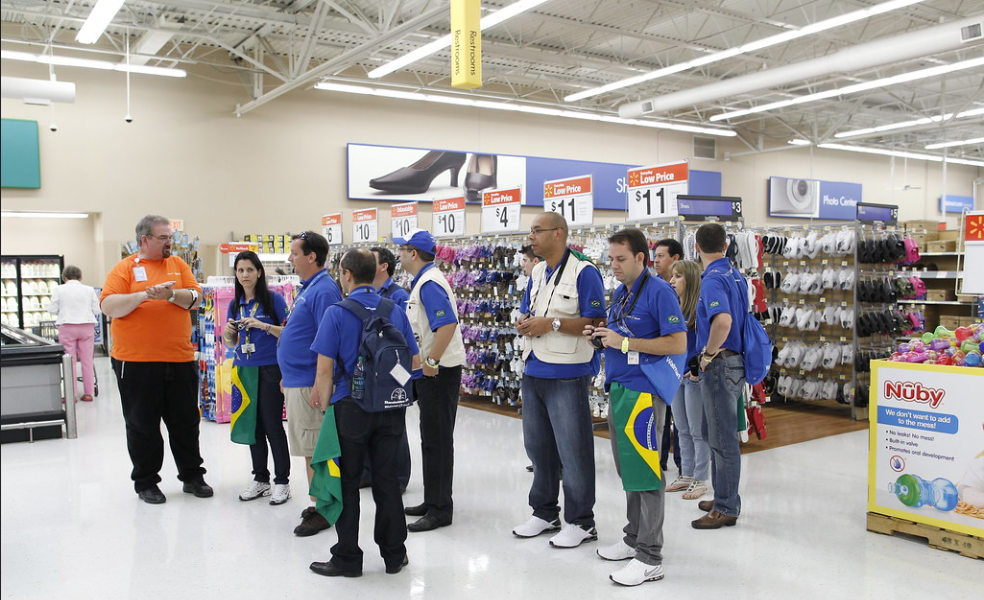 P.C: Flickr
It's also a good way to make money and learn new things. Students who work in retail can also get deals and other perks from their companies. The lowest-paid store workers earn $20,500 a year, and the highest-paid employees make $29,000 a year.
Depending on things like location and skill, the average hourly wage for retail jobs is between $8 and $15.
Working in retail is like playing a Monopoly game: you can make a lot of money, but you must work hard and be smart to pass "Go" and get to the higher stages. Thus, as a college student, there is a lot to learn and explore as a retail associate.
2. Tutoring:
Tutoring is a rewarding and mentally stimulating part-time job if you are good at a particular subject. You can help your classmates or even high school kids with things like math, science, languages, and test prep.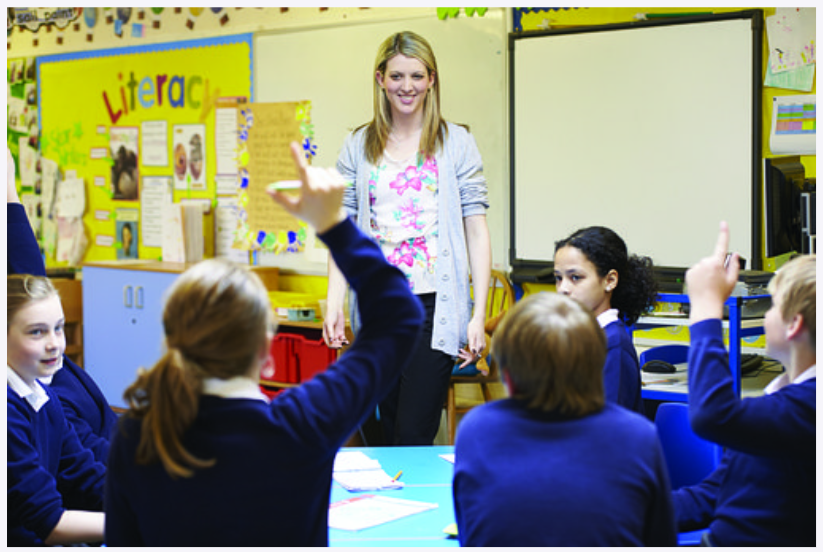 P.C: PIXABAY
Tutoring costs $15 to $40 or more per hour, depending on the subject and amount of expertise.
For example, if you are pretty good with numbers, you can teach high school students maths and charge up to $40 per hour.
Even if you don't do well in a certain subject, you could always try tutoring in something like "How to Eat a Pizza in Under 10 Seconds" or "How to Nap Without Getting Caught"!
3. Freelance Writing:
If you love to write, you might want to think about working as a freelance writer. There are a lot of places online where you can write articles, blog posts, or website material for other people.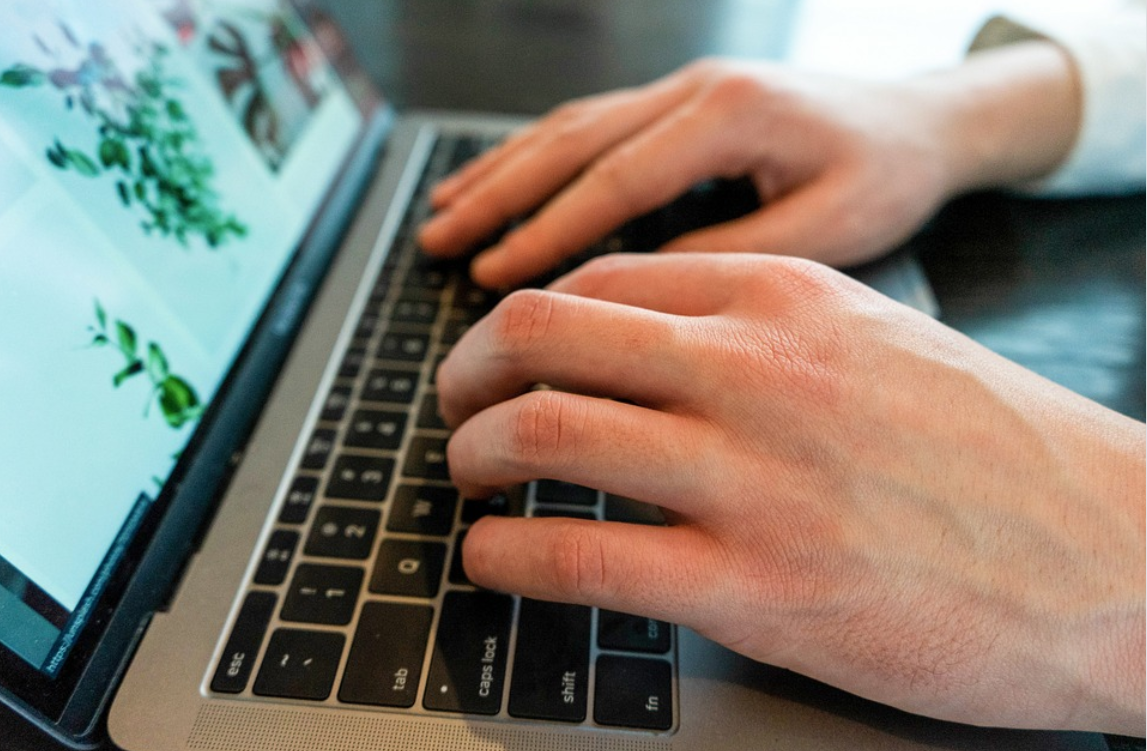 P.C: PIXABAY
Depending on their skills, experience, and the difficulty of the tasks, freelance writers can make anywhere from $20 to $50 per hour.
Freelance writers, for example, can find work on sites like Upwork and Fiverr, where clients post writing jobs and writers can bid on them.
But don't forget to include the cost of coffee and food. You can't write a masterpiece when you're hungry!
4. Virtual Assistant:
Becoming a virtual assistant allows you to work remotely and provide administrative support to individuals or businesses. Tasks may include managing emails, scheduling appointments, conducting research, or social media management.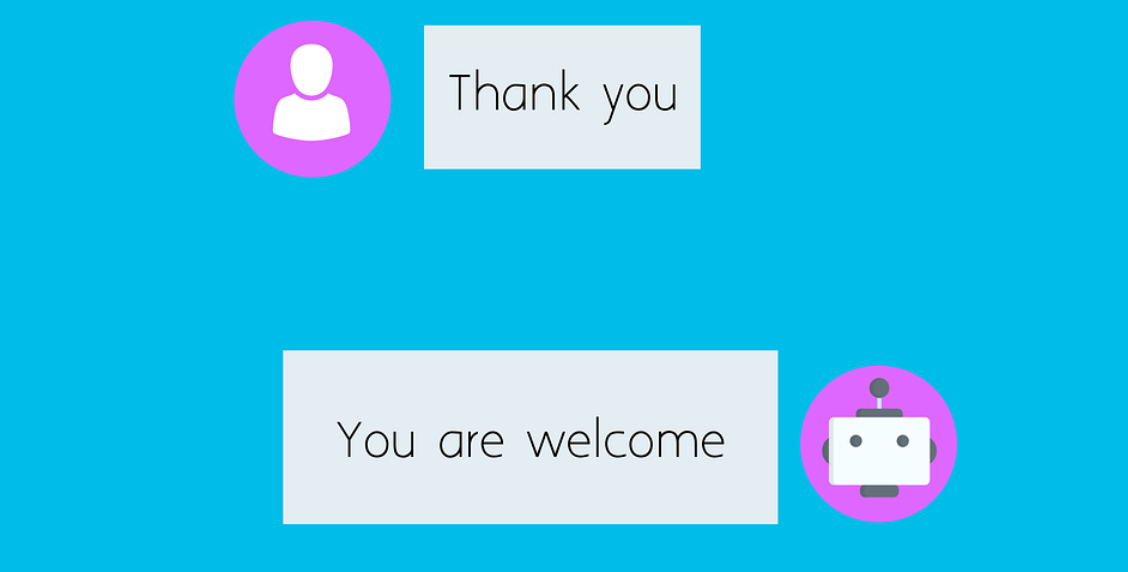 P.C: PIXABAY
Virtual assistants can earn around $15 to $25 per hour, depending on their level of expertise and the nature of the tasks.
This can be a great opportunity for individuals looking to make extra income while working flexible hours. It is also a great way to gain experience in a variety of industries and develop transferable skills.
5. Delivery Driver:
With the increasing popularity of online shopping and food delivery services, working as a delivery driver can be a flexible and financially rewarding option.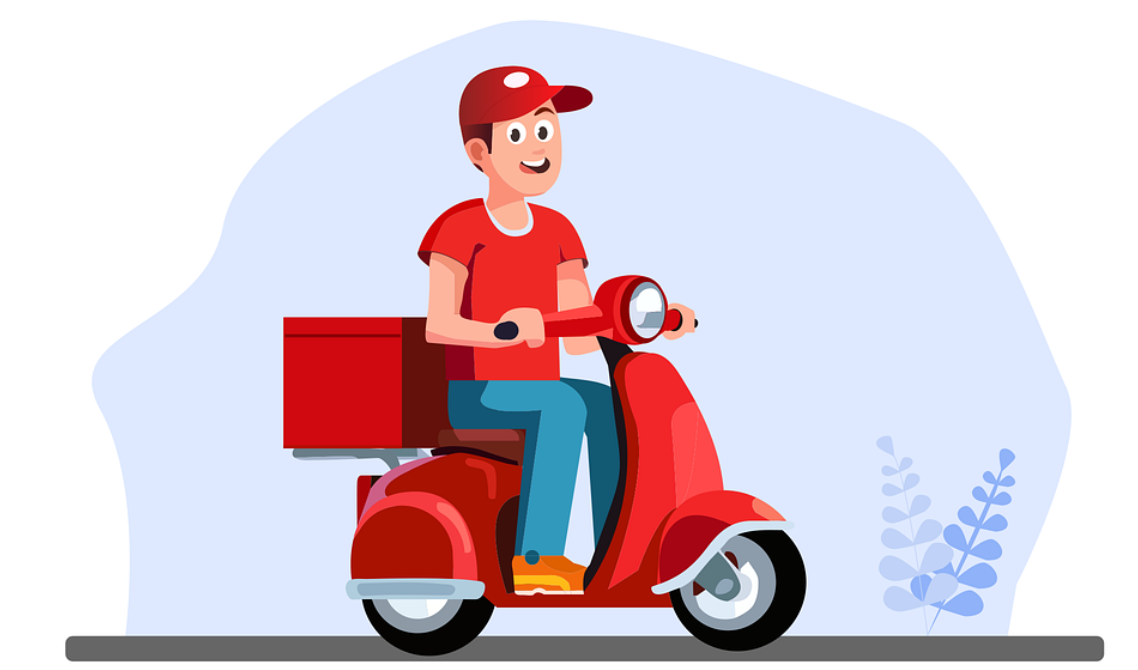 P.C: PIXABAY
Whether delivering groceries, packages, or meals, you can earn an hourly wage between $10 and $20, and additional tips may be possible.
For instance, Deliveroo, a UK-based food delivery service, offers its riders an hourly rate of £8, plus any tips earned.
Working as a delivery driver is similar to being a modern-day postman, bringing people the items they need in a timely and cost-effective manner.
6. Social Media Manager:
If you have social media knowledge, consider working as a social media manager for small businesses or individuals. You'll create and manage content, engage with followers, and analyze social media metrics.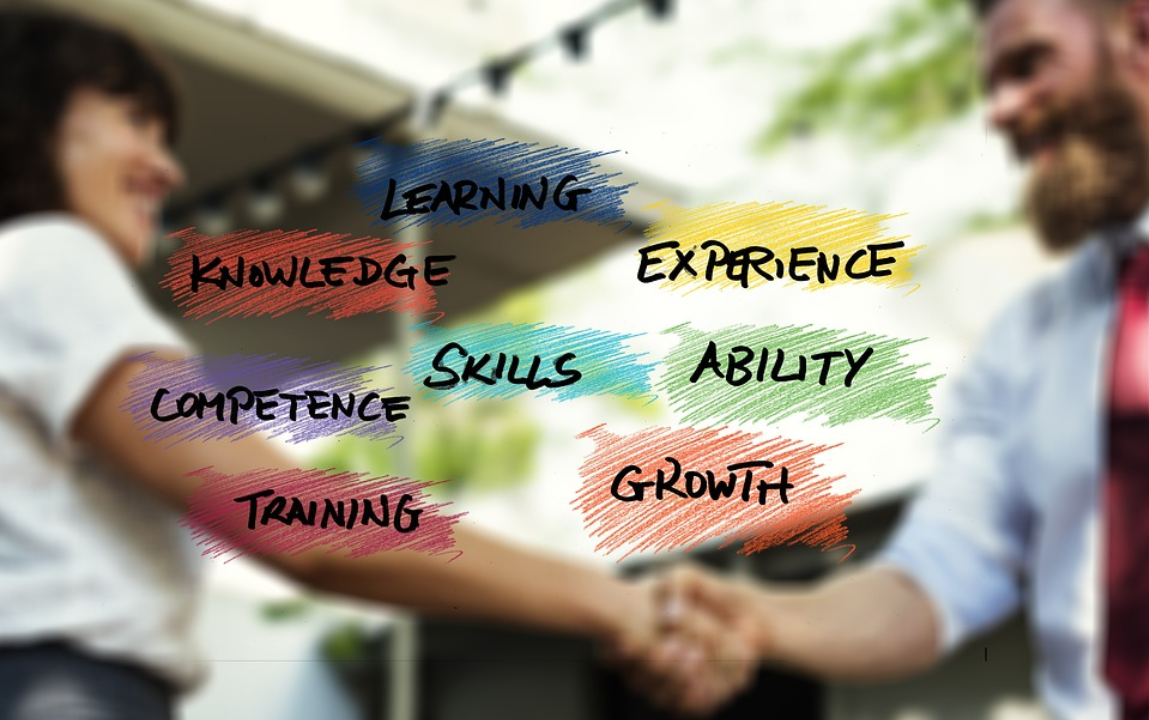 P.C: PIXABAY
Social media managers can earn hourly rates ranging from $15 to $30 or more, depending on their experience and the scope of the work.
Social media managers may also be asked to create other digital marketing materials like emails, webpages, or advertisements.
They may also be asked to help develop social media strategies and campaigns. Finally, they may be tasked with helping to coordinate and manage projects with other team members.
The average salary for social media managers is $53,060, according to Payscale data from August 2022.
7. Event Staff:
Working as an event staff for conferences, concerts, or sporting events can be an exciting part-time job. Duties may include ticket scanning, crowd control, customer service, or event setup assistance.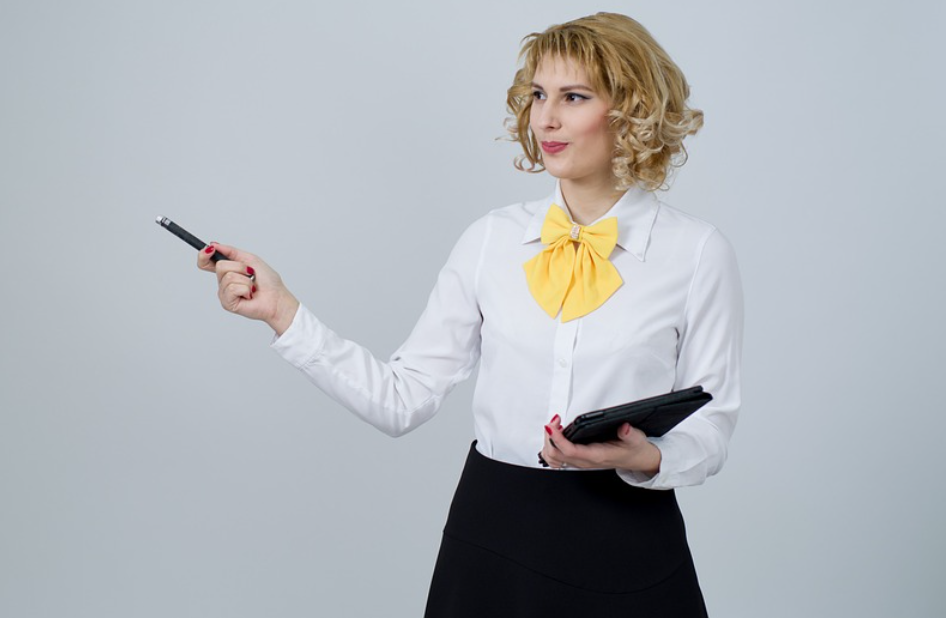 P.C: PIXABAY
Event staff typically earn around $10 to $20 per hour, depending on the event and location. Event staff can also gain valuable experience while working with various people.
It is important to be able to handle difficult situations, remain calm under pressure, and be able to multitask in a fast-paced environment.
For instance, event staff should be prepared to handle various customer service tasks, including helping to resolve customer complaints, answering questions, and directing people to the right area.
And of course, be prepared to handle the occasional "Where's the bathroom?" request.
8. Campus Ambassador:
Many companies hire college students as campus ambassadors to promote their products or services on campus. As a campus ambassador, you'll organize events, distribute promotional materials, and generate buzz among your peers.
Campus ambassador positions often offer a combination of hourly pay and incentives, with potential earnings varying based on the program.
These positions also offer valuable experience and networking opportunities to help set you up for success after graduation.
Many companies also offer ambassador programs that are designed to give students the opportunity to gain real-world knowledge and experience.
For example, Google's Campus Ambassador Program provides students with the opportunity to learn about the latest products and technologies, as well as to network with Google professionals and attend exclusive events.
9. FeetFinder
One unique option that some individuals may consider is foot modeling, which includes creating and selling foot-related content online. On average, men can earn over $5000 by selling feet pics anonymously online.
While the earning potential can vary significantly, successful foot models have reported earning hundreds or thousands of dollars monthly.
However, it is essential to note that foot modeling requires significant dedication and hard work to succeed.
Additionally, foot models must be comfortable photographing and sharing their feet online.
However, it's important to approach such opportunities cautiously and carefully consider the potential privacy concerns and personal boundaries involved.
Quick Links:
Conclusion: Best Unique Jobs For College Students 2023
As a college student, finding a part-time job that suits your interests, schedule, and financial needs is essential.
The 9 best part-time jobs mentioned in this article offer diverse opportunities, each with unique benefits and earning potential.
Whether you choose to work as a retail associate, tutor, freelance writer, virtual assistant, delivery driver, social media manager, event staff, campus ambassador, or explore foot modeling on platforms like FeetFinder, it's important to carefully consider your skills, interests, and personal boundaries before making a decision.
These part-time jobs provide a source of income and offer valuable experience and skill development that can enhance your resume and future career prospects.
Additionally, they allow you to balance work and study commitments effectively.
Remember, the earning potential mentioned for each job is an average range, and actual earnings may vary based on factors such as location, experience, and level of commitment.
Ultimately, the best part-time job for you is one that aligns with your goals, fits into your schedule, and allows you to grow both personally and professionally. Take the time to explore these options, consider your strengths, and make an informed decision that will benefit you throughout your college journey.
So, don't hesitate to venture into the world of part-time work, gain valuable experience, and start building a successful future while navigating college.