Affiliate marketing is an industry that has been growing rapidly, and with the increasing number of networks available, it can be challenging to find one that meets your needs as an affiliate or advertiser. 
C3PA is a pay-per-action affiliate network that has been in the industry for over 10 years and has gained a reputation as a trusted network. 
This article will provide a comprehensive review of C3PA, covering its features, benefits, and drawbacks, to help you make an informed decision about whether to partner with them.
C3PA Review 2023: What Is C3PA?
C3PA is a global network that offers premium traffic solutions across various geographical locations. This network caters to individual affiliates seeking increased earnings and experienced media buying teams with market expertise.
The C3PA team has developed a distinctive, user-friendly, and top-tier performance marketing network that empowers individuals to attain remarkable success and unlock their maximum potential.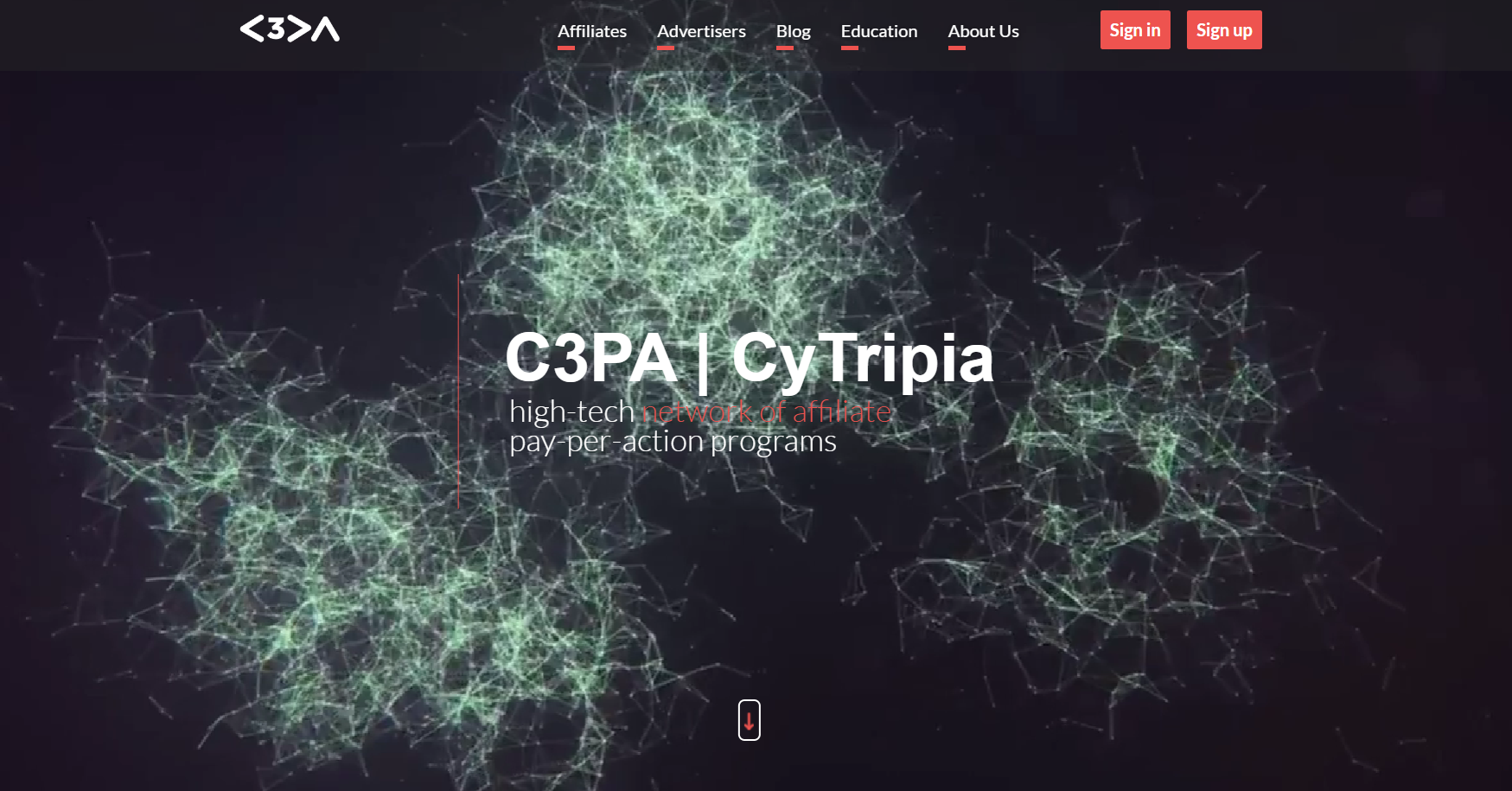 A significant advantage of partnering with C3PA is our collaboration with direct advertisers. This means that publishers have the opportunity to promote exclusive offers directly from the advertisers themselves, enhancing earning potential and streamlining the promotional process.
C3PA is a premium-class affiliate network that values its affiliates as an integral part of its success. They are a long-term player in the affiliate marketing industry, and its priority is to provide its affiliates with profitable offers and a high level of customer support.
C3PA understands the demands of its affiliates and works hard to ensure that they receive the best possible experience.
C3PA offers affiliates a wide range of exclusive offers in main categories such as Dating, Gambling, and Sweepstakes. They have a presence in top GEOs like Tier 1, EU, and LATAM.
The network's top sources of traffic include FB, UAC, social, display, email, and native, providing affiliates with ample opportunities to promote their offers and earn significant commissions.
They offer a wide range of offers across different verticals: Dating – 700+ active offers; Sweepstakes – 200+ active offers; Gambling – 200+ active offers.
Why Do I Recommend Using C3PA?
If you're seeking a dependable and reputable affiliate program, C3PA Network is an outstanding choice for earning money online.
With over 10 years of experience in the industry, they have established strong partnerships with direct advertisers.
This advantage allows C3PA Network to offer high-performing exclusive offers in various countries, including Tier 1, EU, and LATAM regions.
Furthermore, C3PA Network boasts a robust API presence, ensuring swift and seamless tracking for their affiliates, and enhancing the overall user experience.
To provide personalized support and guidance, C3PA Network assigns dedicated managers to each affiliate.
These managers are readily available to assist publishers in optimizing their campaigns, offering valuable insights, tips, and swift resolution of any issues that may arise.
The support provided by these dedicated managers significantly increases publishers' chances of success in the field of affiliate marketing.
C3PA Network offers a diverse range of affiliate campaigns, spanning dating, gambling, and sweeps, among others.
This extensive selection allows publishers to choose campaigns that align with their specific niche and target audience, ultimately increasing the likelihood of conversions and earning potential.
The affiliate campaigns offered by C3PA Network are renowned for their high payouts and exceptional conversion rates (CR).
This means that publishers can earn substantial commissions by promoting these offers.
The combination of premium offers and campaign exclusivity contributes to the impressive payouts and conversion rates associated with C3PA Network.
If you're in search of a reliable and reputable affiliate program, look no further than C3PA Network.
With their track record of success and commitment to assisting affiliates, they are dedicated to helping you thrive in the world of affiliate marketing.
Quick Links:
Conclusion: C3PA Review 2023
I highly endorse C3PA for its exceptional affiliate program that presents an incredible opportunity to earn money.
Joining their program is straightforward, and they provide comprehensive tools and resources to support your success.
C3PA has established a stellar reputation as a trusted company, making its affiliate program a reliable and lucrative option for generating income online.
After you've experienced C3PA's affiliate program, I encourage you to share your feedback in the comments section below.
Don't forget to spread the word on social media too. Thank you for taking the time to read this recommendation!