In this post we are going to talk about best Instagram post apps.
Check out these apps to spice up your Instagram recipe if you're looking for the best Instagram apps.
More than a billion users, Instagram ranks among the top social media sites.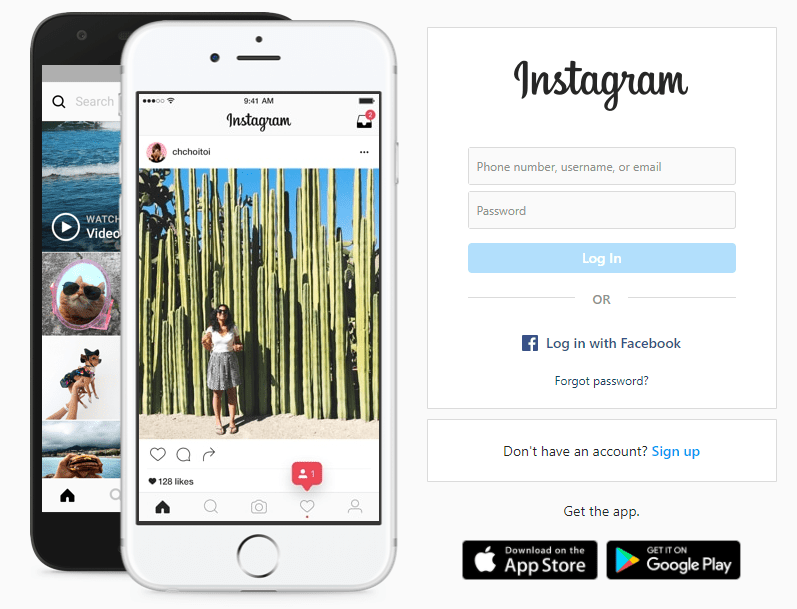 You can use Instagram for personal or business promotion, but the app doesn't have all of the functionalities you might need. 
You can leverage social media for your own success with these apps. 
20 Best Instagram Post Apps For 2023
Here are our list for best Instagram post apps:
Command
Hootsuite Media Analytics

Iconosquare

Later
Buffer

Sprout Social

Plann

Life Lapse

Clips

Hyperlapse

Boomerang

GIPHY Cam

Hype Type

InstaChamp

GoPro Quik

Video Editor – Editing Studio

FilmoraGo

InShot

Folor

Piktochart
Hootsuite Media Analytics 
You can track Instagram trends using the Analytics app in Hootsuite.
Hootsuite can be used for more than just Instagram and can be leveraged on other platforms including Facebook and Twitter.

This app helps you optimize your social media activity and track its performance.
Getting used to Instagram's UI will help you get the most out of the app due to its plethora of complex features.
Additionally, you can schedule social media posts in Hootsuite, which makes managing your posts very simple. 
Also, read about the alternative of Hootsuite- the Onlypult Tool.
Iconosquare 
At the moment, Iconosquare is one of the best tools for analyzing Facebook and Instagram activities.
You can monitor the demographics of your followers through the web app, which offers feedback about your social media activity.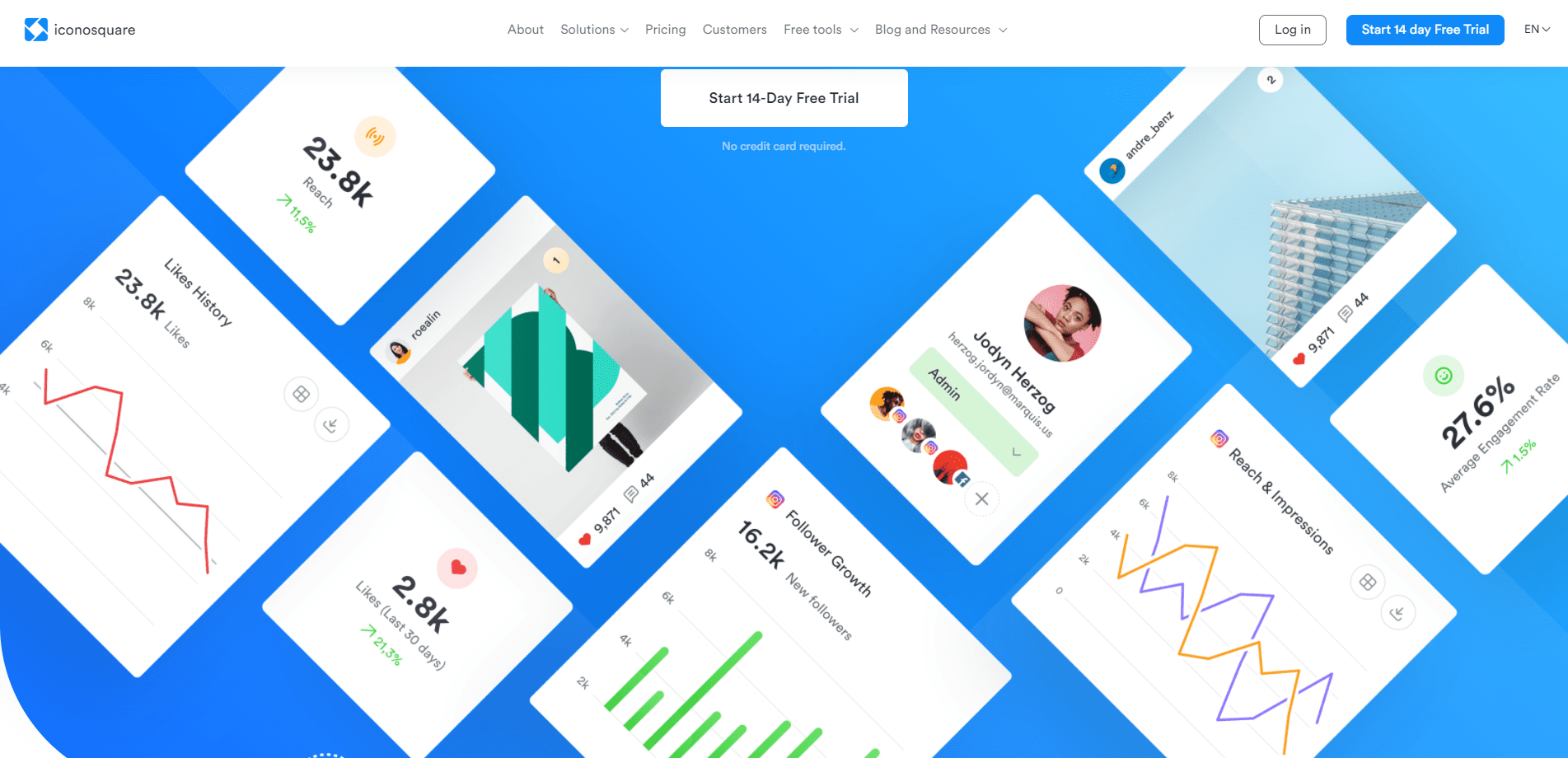 Make sure you are consistent on Instagram by tracking how many likes, followers, and other data you have received.
In addition to managing many social media accounts with one app, iconosquare is one of the best apps to use if you have a large number of them.
Later
There is no doubt that Later is the most popular Instagram scheduling platform.
This feature-rich app not only helps you schedule posts and monitor your social media activities, but it also analyzes your performance.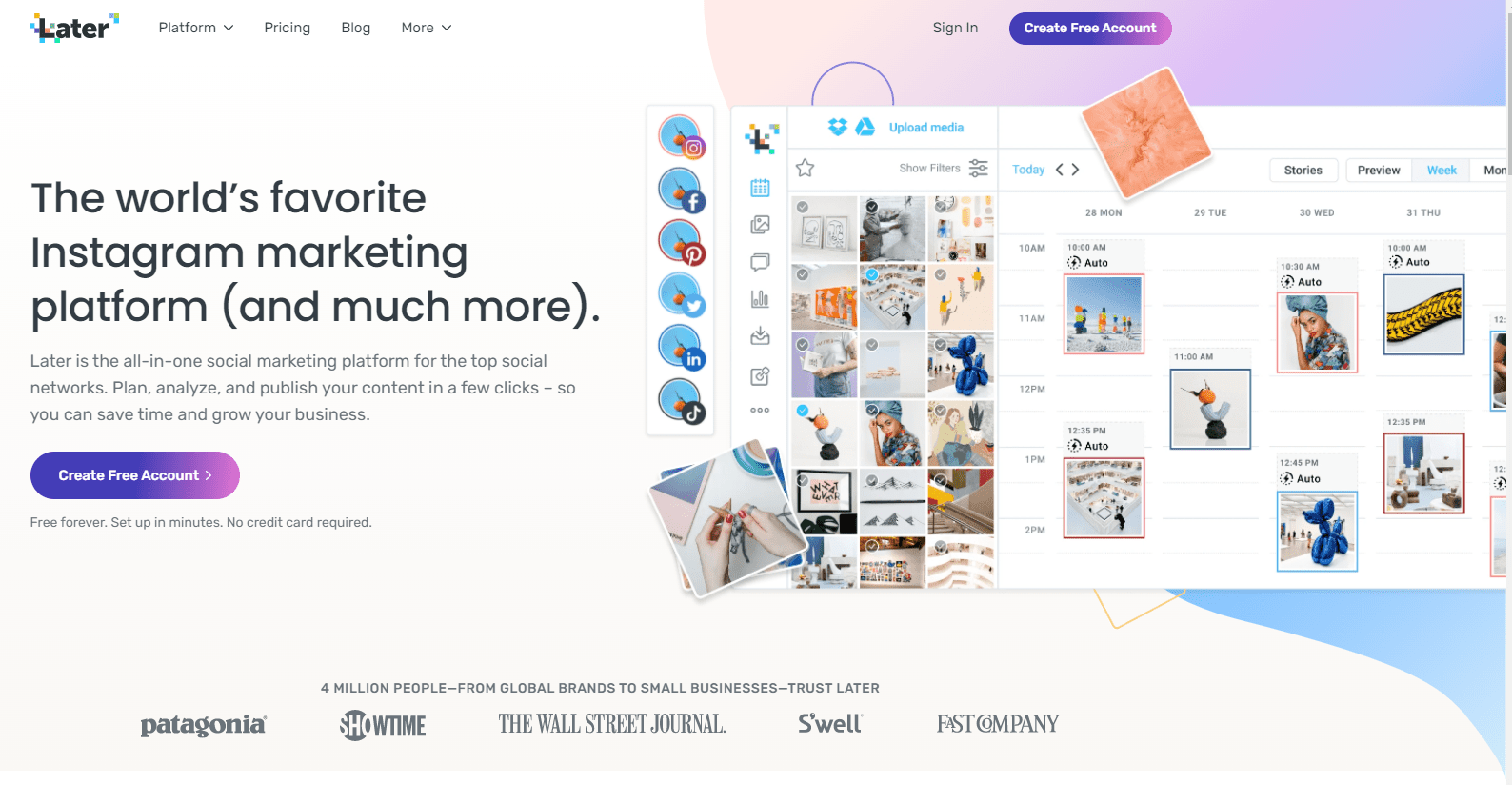 As Later is a partner of Instagram, you can use the official API for importing all of your photos without having to worry about security.
It is, however, a restrictive API and does not automate the entire process.
You will receive a notification at the scheduled time so that you may start posting.
Although you are able to manage one account for free, if you wish to manage multiple accounts, you will need to purchase the premium version.
Buffer 
Buffer is a free app lets you schedule posts across a variety of social media platforms including Instagram and Twitter.
When it is time to publish a scheduled post, you will be notified.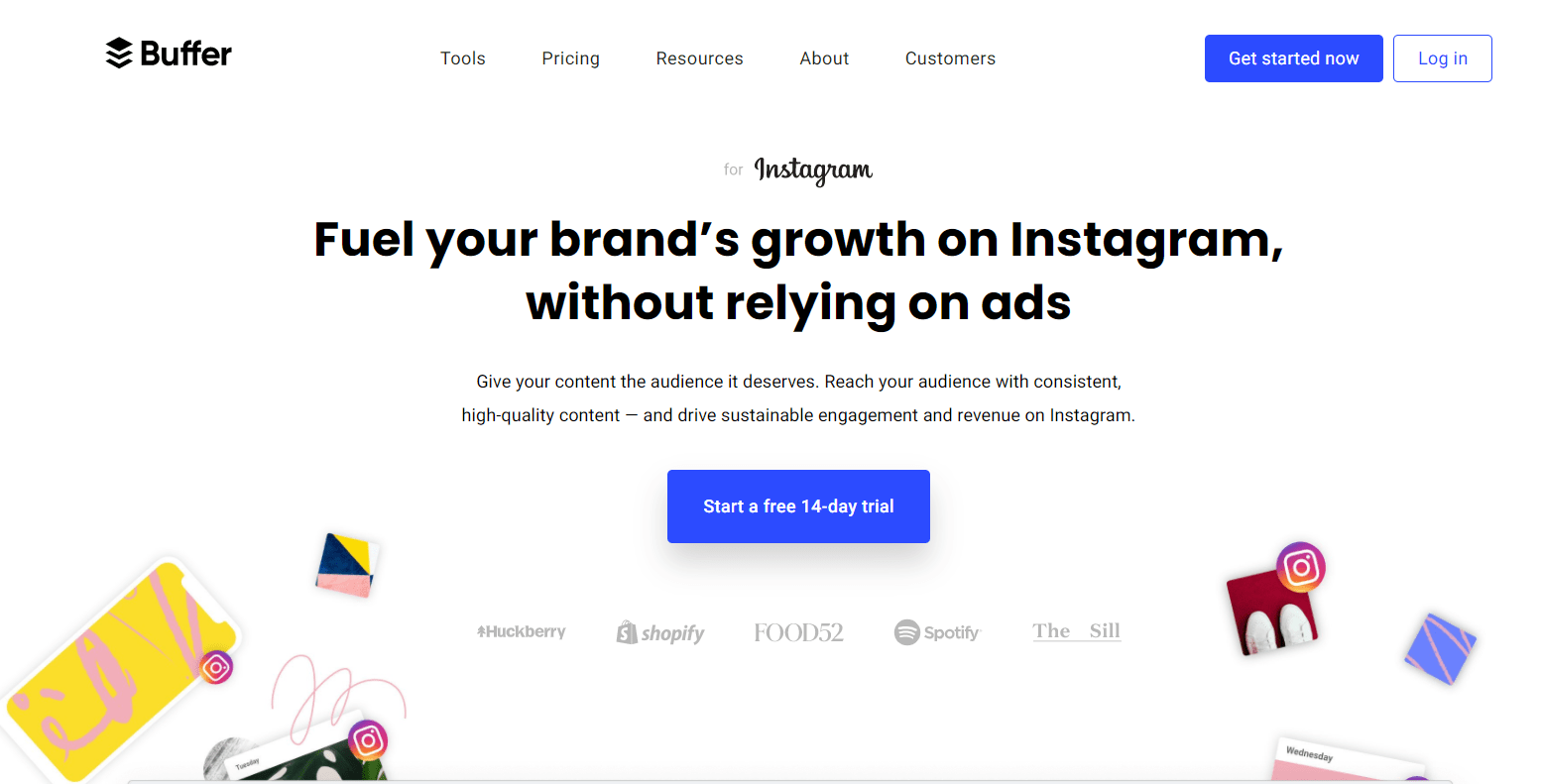 Since Instagram does not allow automated posts at this time, Buffer can only set reminders on your behalf and cannot post on your behalf.
Single accounts are free, and multi-user licenses are available for a monthly fee. 
Plann
Instagram scheduling tools such as Plann are among the best.
Another feature that makes it stand apart from other popular apps is that you can schedule Stories.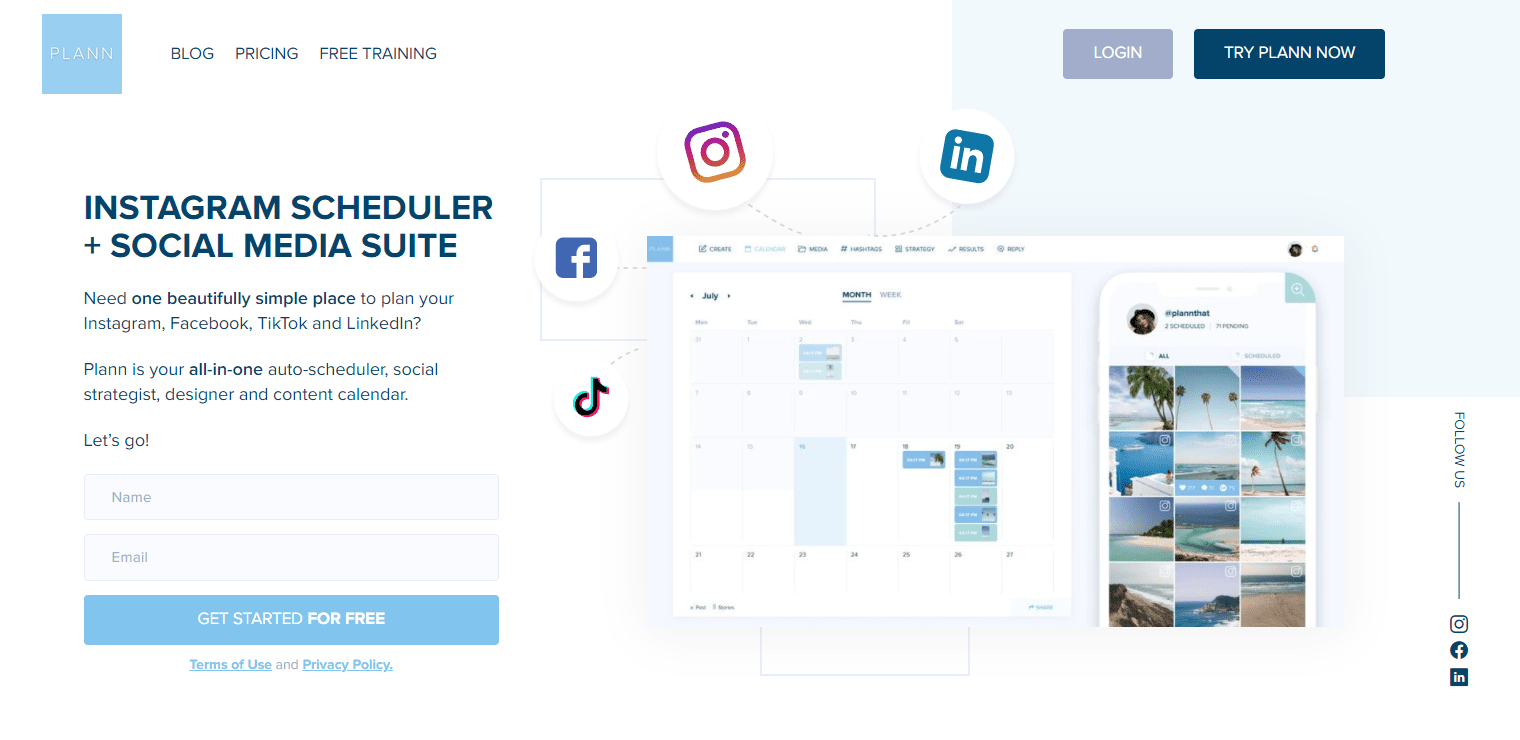 By dragging and dropping images to the feed, you can create a collage, and there are other options for editing images.
Because of its barebones UI, the app is ideal for managing a single social media account, but can be difficult for managing multiple accounts.
An individual account can access the app for free, whereas multi-user access requires a subscription. 
Life Lapse
Life Lapse is a very handy video-creating app that you can use to create professional-looking videos for your Instagram account.
Create attractive videos that will instantly capture the attention of your followers with the Life Lapse app.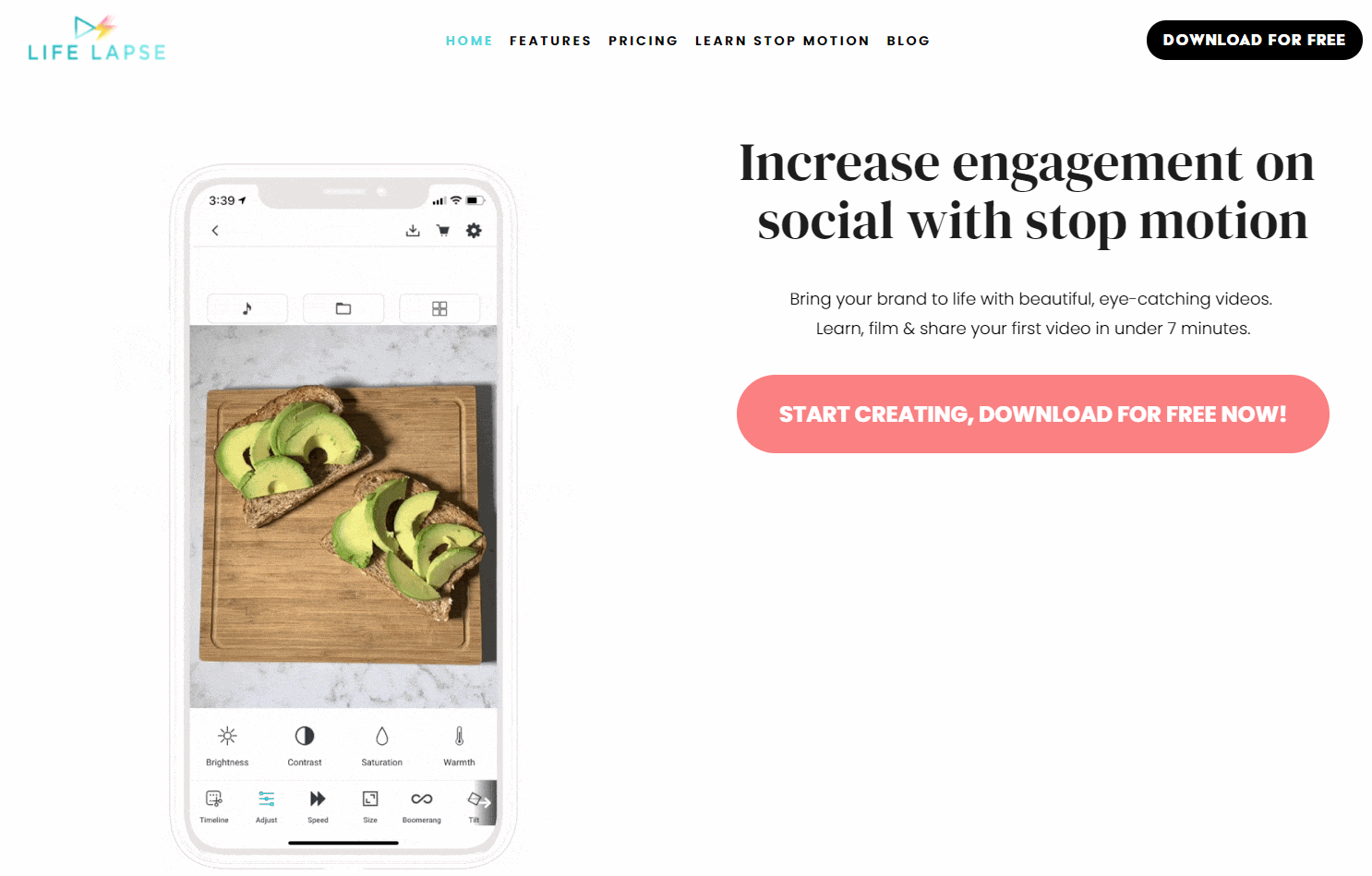 With the app, you can create videos of high quality with a variety of camera effects and editing options.
You may be interested in this app if you are an Instagram influencer or attempting to become one.
If you require additional features, you can upgrade to the paid version if you need them.
The free version allows you to record an unlimited number of videos. It is therefore possible to use it in order to increase your Instagram following.
Clips
With Clips, you can edit Instagram videos on your iOS device.
For your Instagram videos, Apple offers its own filters, stickers, and emojis.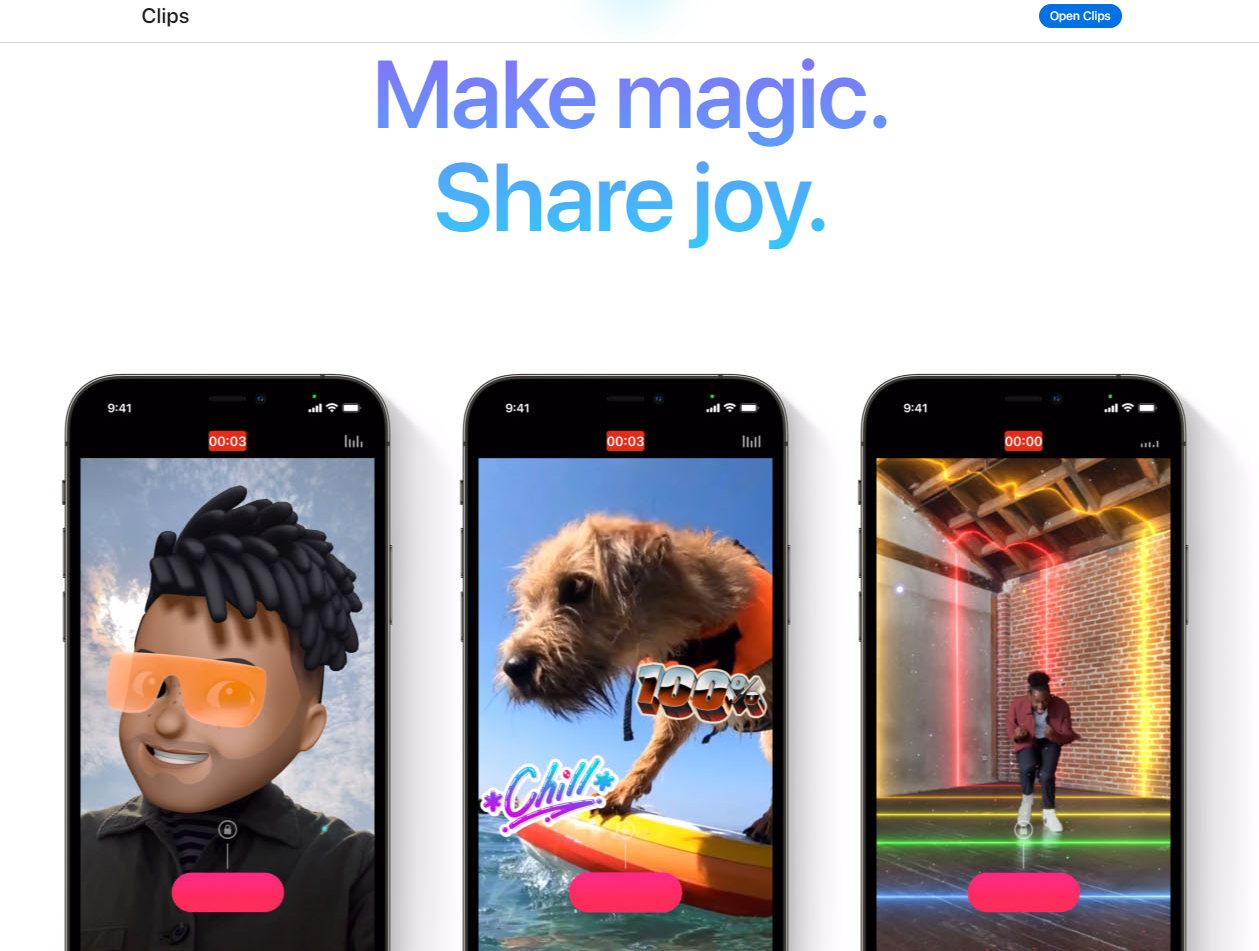 Apple often partners with popular brands and adds stickers that follow the latest trends.
Video apps like Clips also let you take videos with 360-degree backgrounds.
Android users are unable to use the app, but iOS owners can use it for free.
Hyperlapse
Using Instagram doesn't always require the use of third-party apps.
Hyperlapse is an Instagram app that allows you to create time-lapse videos by using your smartphone camera.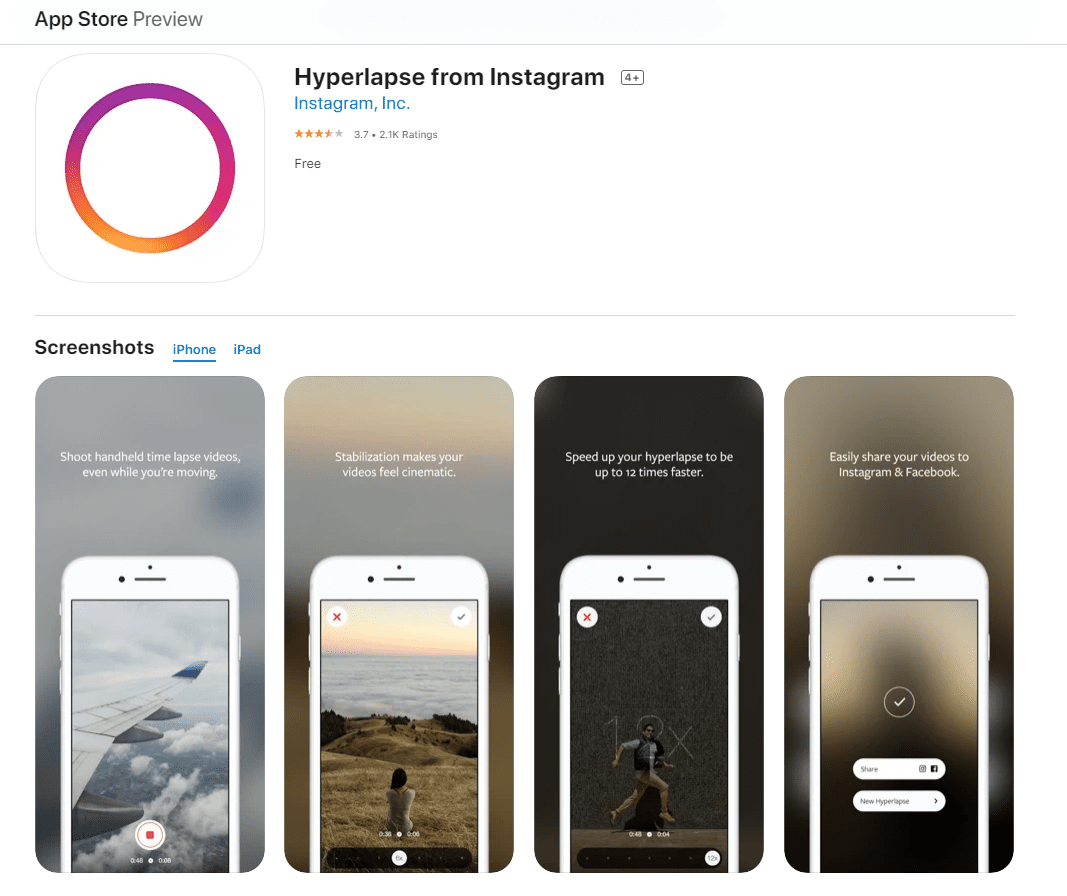 Hyperlapse's software-based stabilization option can be used irrespective of whether your camera has optical image stabilization (OIS).
It is clear from the end result that Hyperlapse videos can attract a significant amount of attention; therefore, you should invest some time in creating them.
Despite the fact that there might not be too many editing options, you can always use other video editing applications to enhance the videos. 
Also, Read:
GIPHY CAM
Social media platforms such as Instagram consider GIFs to be the successor of videos.
GIFs may be created from existing videos, or new videos may be captured in the GIF format and uploaded to virtually any social media platform that supports GIFs.
GIPHY Cam allows you to add a variety of special effects, doodles, and other features to enhance the aesthetics of your videos.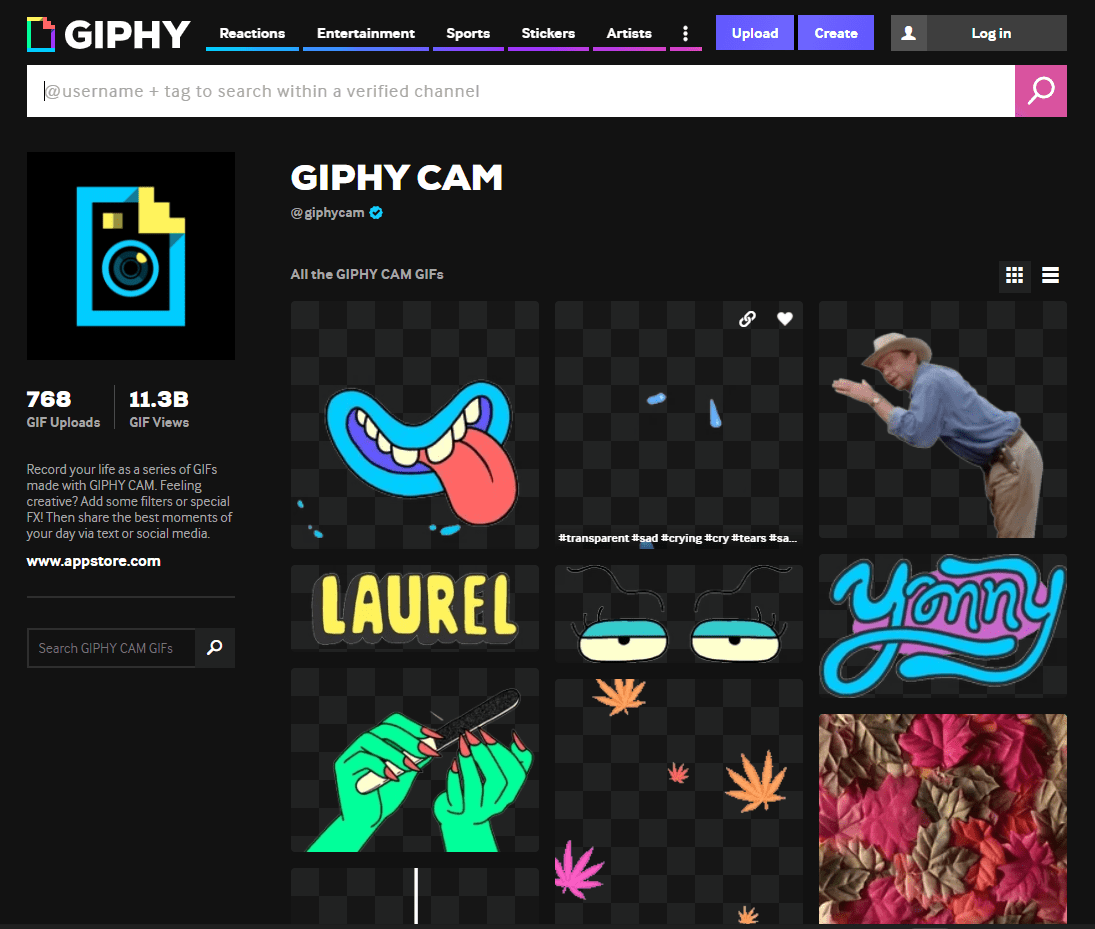 Since their introduction in social media, GIFs have come a long way.
The image quality has increased significantly, and the modern GIF format also supports audio, a huge benefit at present.
The majority of internet users have limited access to data plans, so GIFs allow for efficient use of your data by providing the same content at a fraction of the size. 
Hype Type
Simple marketing tools can sometimes be the best.
Hype Type is the best app for placing animated text over a video.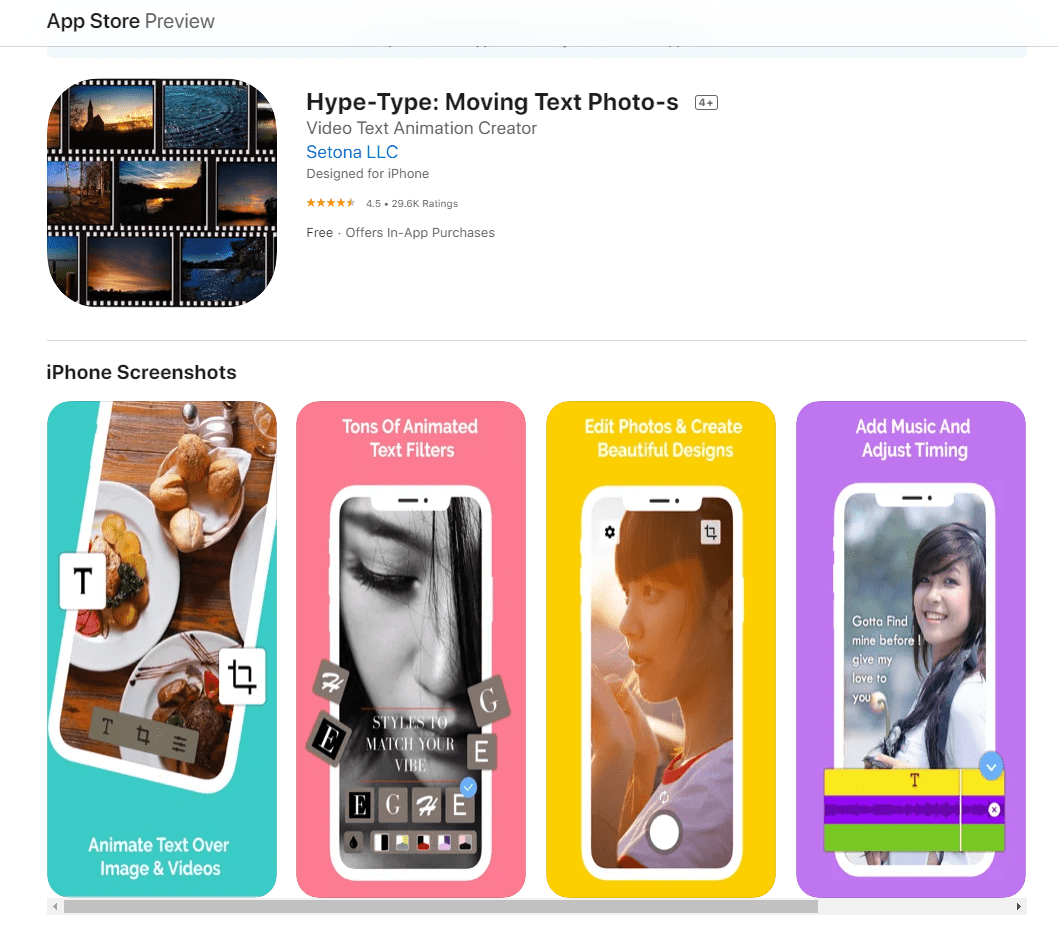 Hype Type has only one drawback: it doesn't support sound.
Simple steps can be taken to implement typography and motion graphics.
You can unlock some premium text styles by purchasing them separately if you wish. Basic edition is free.
InstaChamp
The Instagram direct messaging and engagement tool InstagramChamp by MobileMonkey is Instagram-approved.
You can use it to actively engage users on Instagram.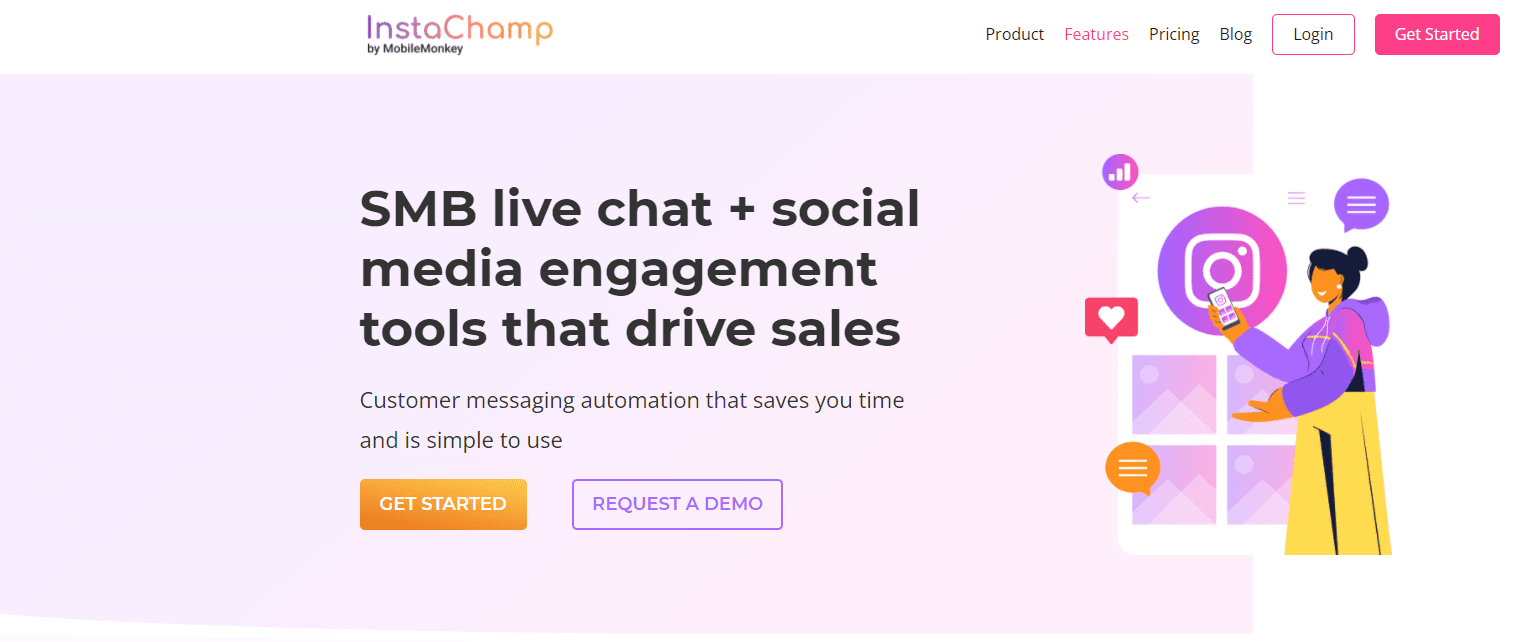 With auto-responders, you can increase engagement with new followers and be active 24 hours a day.
By automating the entire process of engagement and response, you and your team will be able to save valuable time.
By incentivizing the submission of post comments and mentions in stories, Instagram Champ is a very useful app that can help you grow your following on Instagram.
Through active engagement with casual users who comment on your posts and building a relationship with followers, Instagram Champ allows you to convert them into paid members.
GoPro Quik
If you are looking for a desktop application that can edit social media videos, GoPro Quik is a great choice.
Despite the fact that the app is available for mobile devices, its functionality is very limited.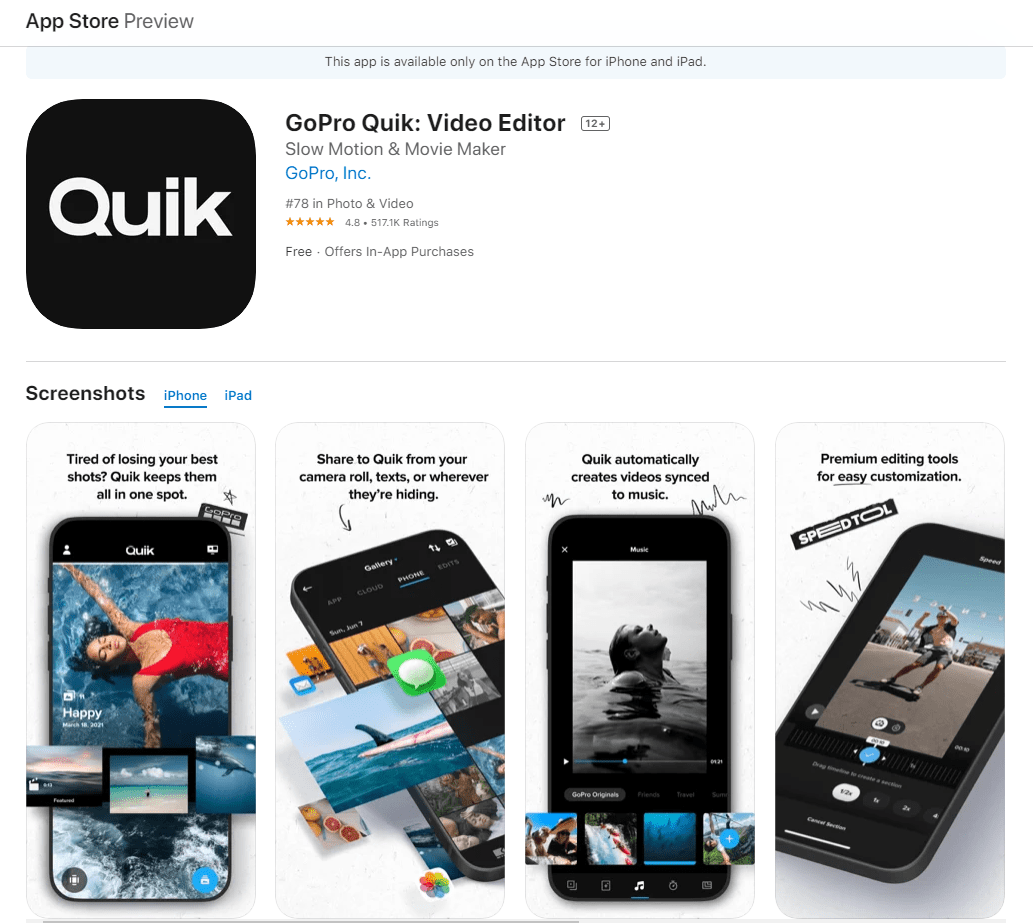 Quik certainly gets the job done if you wish to take your Instagram marketing to the next level.
For GoPro users only, it is definitely worth checking out, especially if you upload a lot of outdoor footage to Instagram. 
FilmoraGo
You can edit and apply effects to your video quickly using Wondershare's FilmoraGo video editing app.
This app lets you slice, shorten and add effects to your videos if you're an Instagrammer.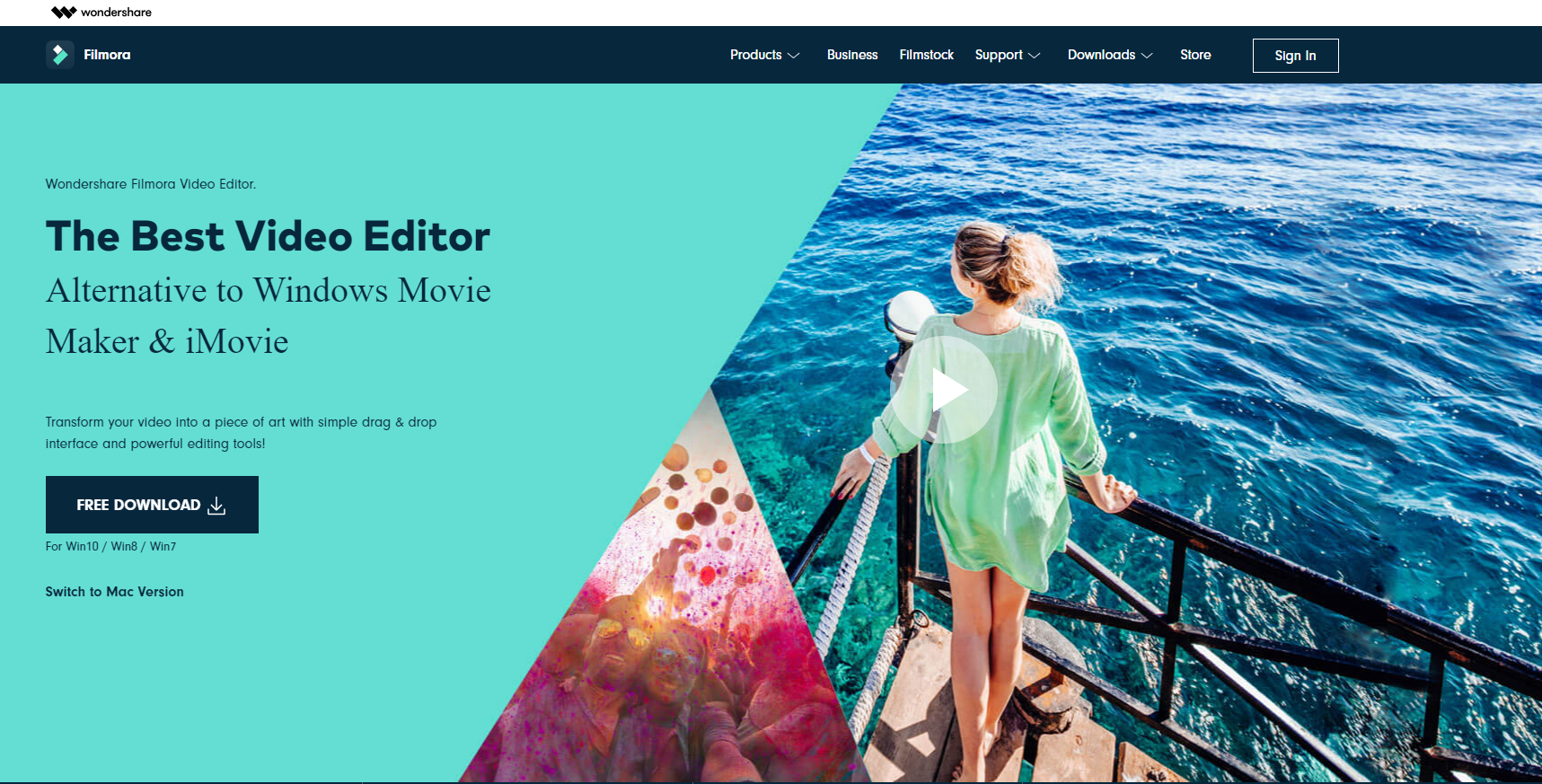 Transitions can make your audience enjoy multiple clips if you have multiple clips. Videos can be sped up or made to display as you wish.
In addition to stickers, text, and filters, you can also add attractive effects. In addition to offering free music for your videos, it also offers an extensive collection of free music.
You can also import music from iTunes or record it yourself.
Make sure you have everything in order before uploading your video on Instagram by watching a preview.
InShot
With InShot, you can edit videos on the go while you're on the go.
Instagram offers some very useful features if its inbuilt video editor does not quite satisfy your needs.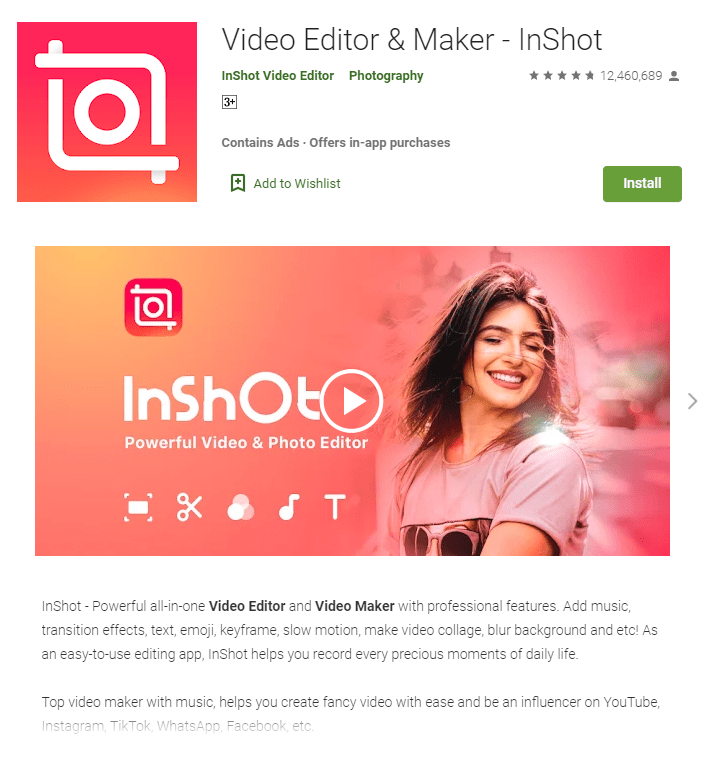 Multiple videos can be combined, video speed can be adjusted, and more.
Your videos may be uploaded not only to your Instagram feed, but also to IGTV and Instagram Stories.
Furthermore, the app is also compatible with other social media platforms such as YouTube and Facebook, completing the package. 
Fotor
Fotor is a great mobile app for editing your pictures so they're Instagram-ready.
You can also create collages from your album of photos or choose from a number of high-quality filters.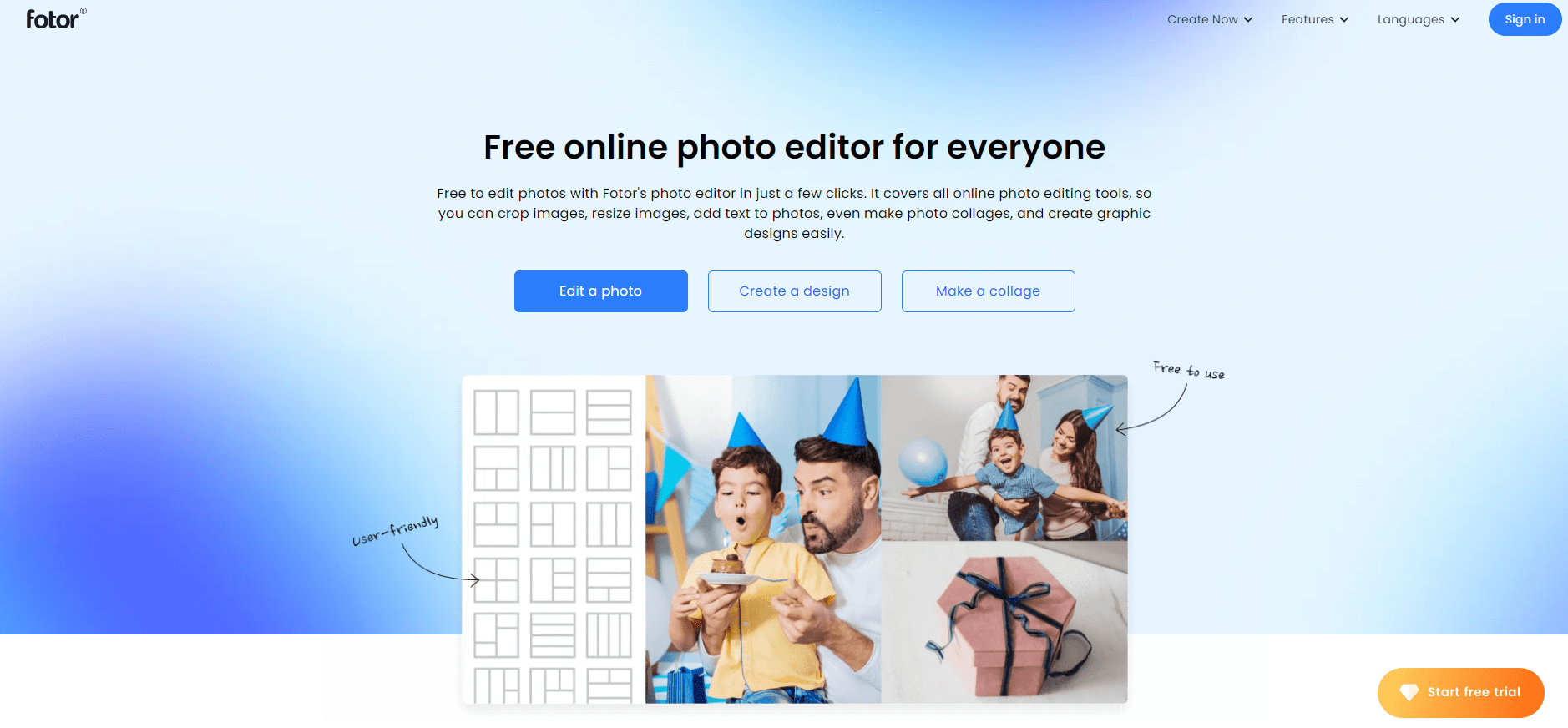 Despite the lack of features, the app is able to accomplish most Instagram users' needs and is free.
One of the best features of the app is its RGB spectrum curve tool, which is not found in most other apps.
By manually editing the colors, you can make your photos stand out.
Fotor is definitely a good choice for people seeking an app without a lot of unnecessary features.
FAQ on Best Instagram Post Apps
🧿Are These Instagram Apps Free?
In most cases, you can start using Instagram apps for free with this article.
🌺Which of these apps allows multiple URLs to be added to Instagram?
Several apps in this list, such as Buffer, offer the capability of adding a smart bio link that includes multiple links within a single link.
🌸Can I Schedule Posts to Instagram Using These Apps?
It is possible. You can schedule posts for Instagram using many of the apps listed in this article. The post-scheduling option is available in apps like Later, Buffer, Plan and a number of others.
Quick Links:
Conclusion : Best Instagram Post Apps For 2023
In this article, we'll list the best Instagram apps that can help you build your profile.
Many of the apps in this list were specifically designed for Instagram, allowing you to get the most out of it.
Some of the best options are Buffer, Later, and Hootsuite.