Bottom Line Upfront:  I prefer Unbounce over Instapage because of its extended functionality and ease of use.

The platform's capacity to facilitate the creation of multiple pages, independent lead management, and data security measures further enhance its appeal.

Even beginners benefit from Unbounce's lower entry cost, making it a compelling alternative to Instapage.
Main Differences Between Instapage and Unbounce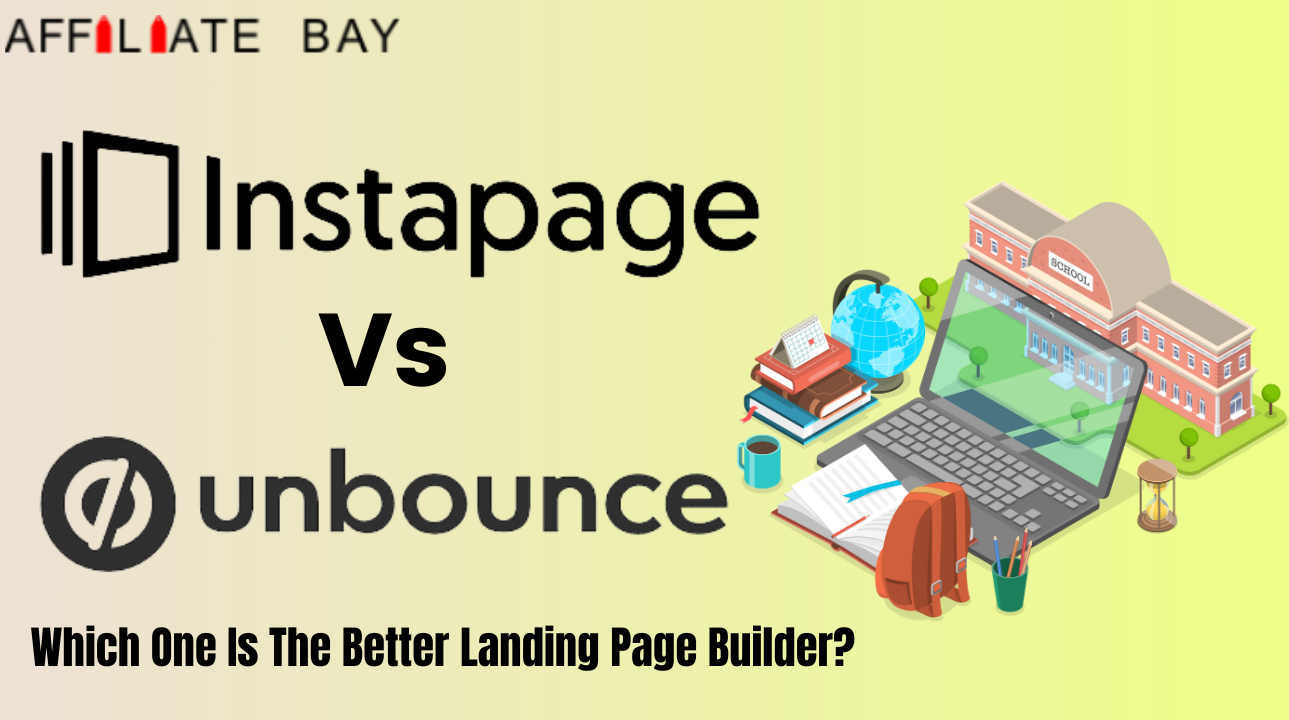 When it comes to comparing Instapage and Unbounce, there were several notable differences :
Customization and Usability: Unbounce provides enhanced flexibility and a wide array of customization options. On the other hand, Instapage offers smoother functionality right from the start, featuring more predefined and refined landing page designs.
Pricing: Unbounce holds an edge in cost-effectiveness, with plans starting at $99 per month. In contrast, Instapage comes at a higher price point, starting at $149 monthly.
Analytics and Insights: Instapage shines when it comes to analytics and reporting. Features like heat maps offer a comprehensive view of user interactions. Unbounce, however, provides simpler native reporting functionalities.
Popup Capabilities: Unbounce has advanced popup options, including customizable exit intent popups tailored to specific scenarios. Conversely, Instapage offers a more basic popup functionality.
Before I get into the specifics, let's have a look at these quick Instapage vs Unbounce walkthroughs:
What Is Instapage?
In 2012, Instapage was founded as a full-featured landing page builder tool.
The platform offers different products that can be used to customize page designs, track ad campaigns, improve conversion rates, and much more. It is primarily a post-click experience builder and optimization platform.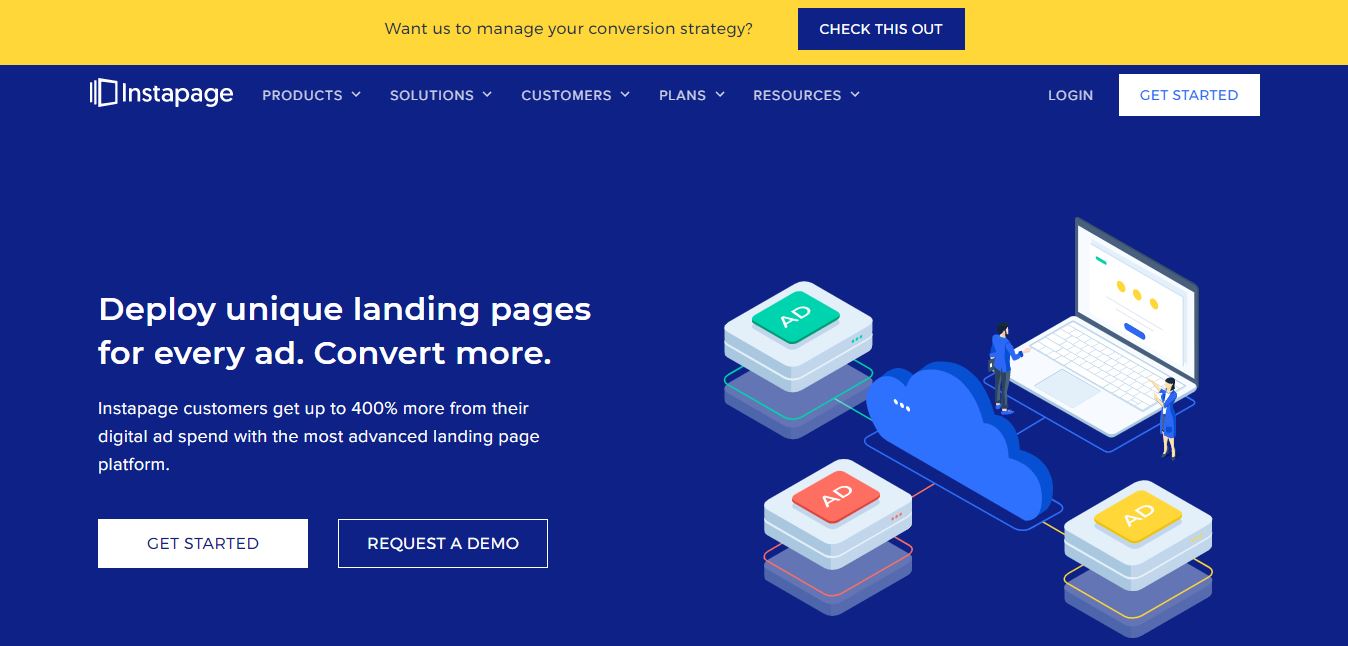 Instapage integrates seamlessly with many third-party tools and platforms, including HubSpot, Salesforce, Mailchimp, Google Ads, and Drupal.
I would recommend the platform for growth marketers seeking a centralized platform for multiple advertising needs. This includes those who want to set up landing pages and test them.
What is Unbounce?
Another tool popular with landing page creators is Unbounce. Unlike Instapage, it does not offer "separate" products and offers the same level of functionality.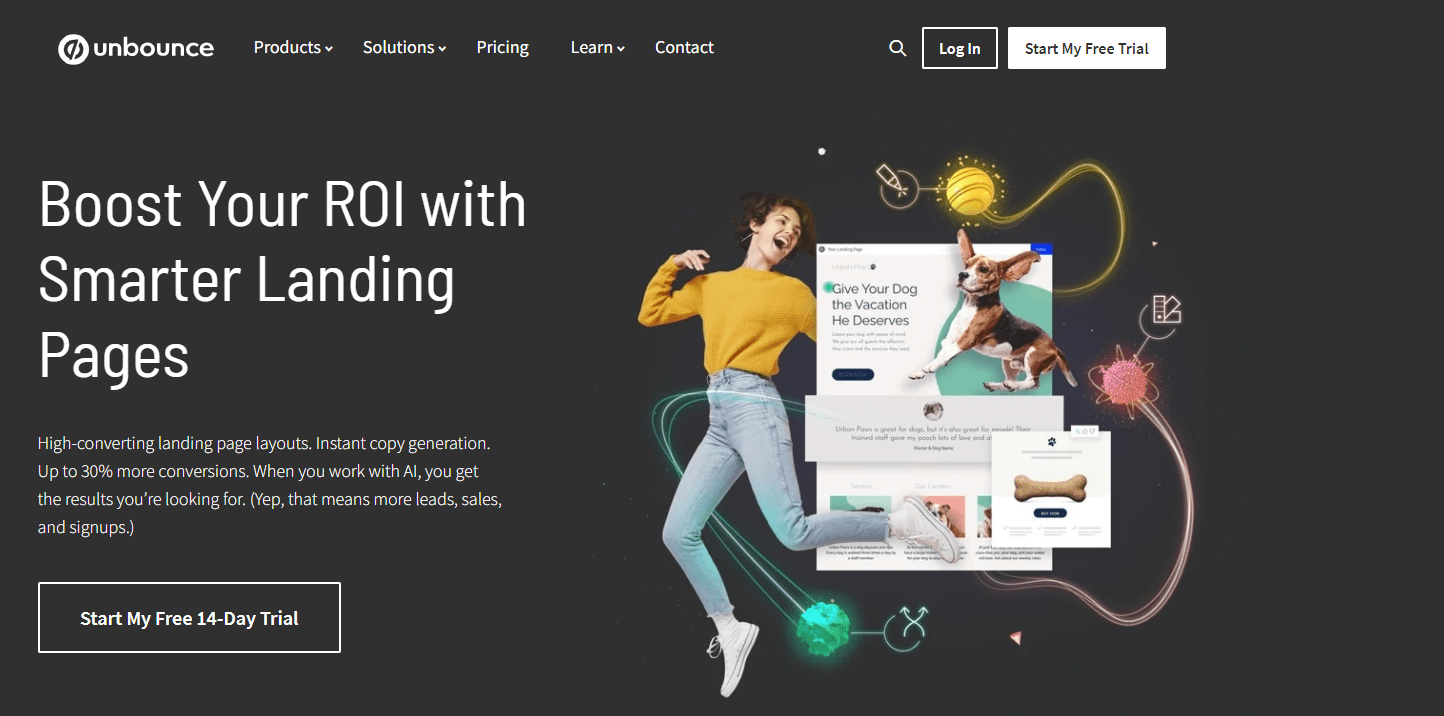 These two platforms differ in terms of features, use cases, and their plans and pricing.
In general, though, Unbounce is a useful marketing tool that can significantly affect your conversion rates.
Unbounce Vs. Instapage: Landing Pages 
In this section, I will compare the landing pages of Instapage and Unbounce. In addition to how easy it is to create a landing page from scratch, I will also see what other features they offer regarding optimization.
Let's start with Instapage.
Instapage
Anyone can create beautiful landing pages using Instapage in a matter of minutes. A new type of page editor and builder is used, called Instablocks. Almost effortlessly, personalized landing pages can be created and updated at scale.
Customization is easy with the Instablock manager. You can choose from over 500 pre-designed templates. Additionally, you can create your own custom blocks and save them to the library so that they can be reused repeatedly.
Adding in the elements you've used before easily saves you time and enables you to create many different landing pages quickly and easily.
In addition, you can save blocks as 'Global blocks', allowing you to update all pages using this block simultaneously.
Creating message-matched landing pages for each ad you run can increase ad conversions by turning more clicks into conversions.
It also includes many great experimentation features you can use to optimize your conversion rates over time by performing A/B tests on your landing pages.
Instapage's heat map visualizer allows you to see how different landing pages are being interacted with. A/B testing can help you decide which page design components you should test by tracking clicks, mouse movement, and scroll depth.
Your landing pages can also be personalized based on ad groups, geography, campaigns, and more. The result is an improvement in conversion rates and a decrease in CPA.
Unbounce
The drag-and-drop editor in Unbounce lets marketers create beautiful, fully customizable landing pages, pop-ups, and sticky bars. There are over 100 high-converting professional landing pages to choose from that can be customized with your own text, images, and branding.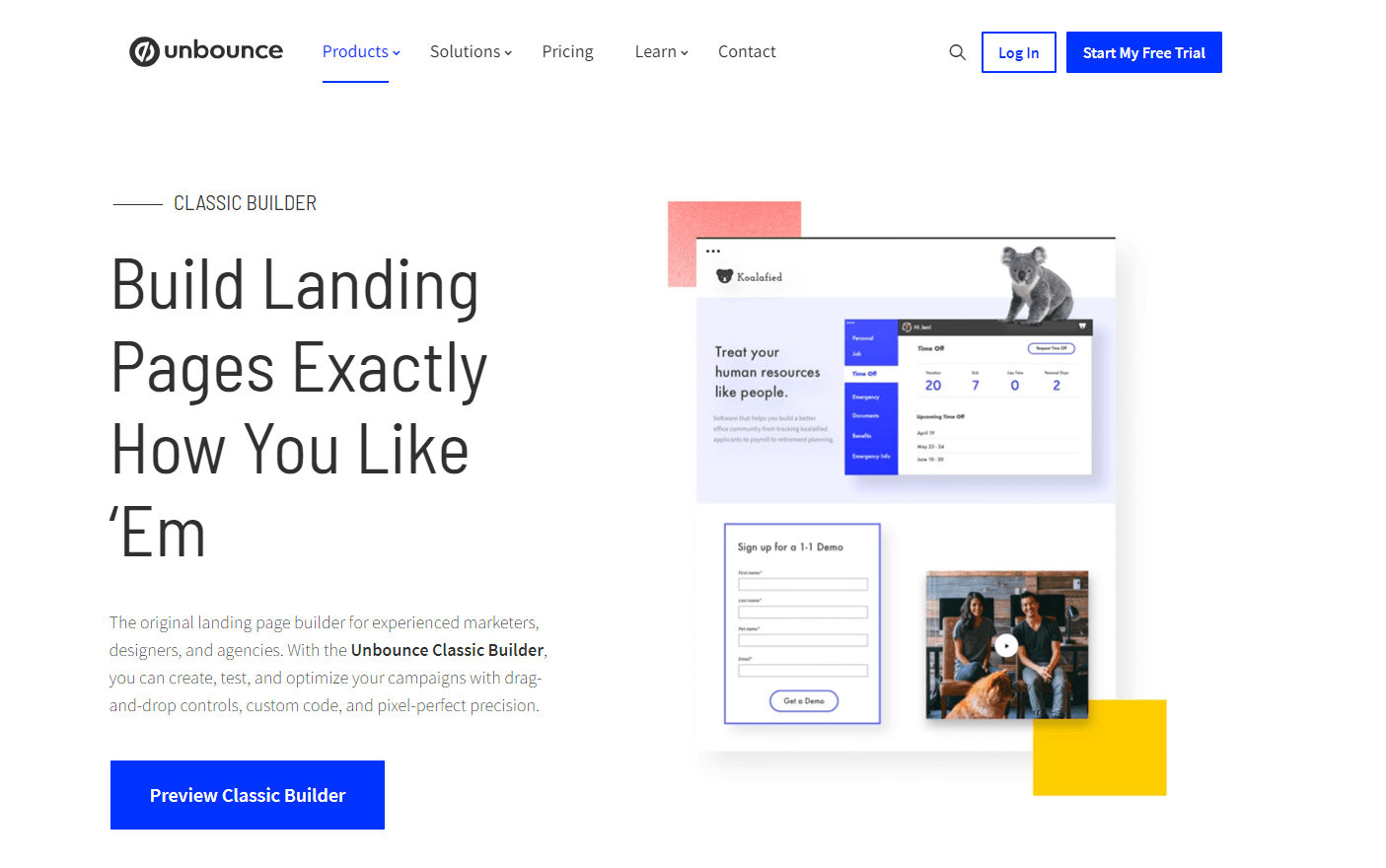 Your landing pages can be created from scratch and saved for use in the future. From the unique font of your brand to the precise placement of images and logos, each page you create can be customized to your specifications.
The Unbounce landing page builder is integrated with Unsplash, so you can add stunning, royalty-free images to your landing pages within seconds without leaving the page builder.
You can start optimizing your landing page once you have constructed it to improve conversions and decrease your CPA once you have created it.
 By allowing dynamic text replacement on your landing pages, you can easily change the text on your ads, based on the user's intent, to maximize the effectiveness of your PPC campaigns.
Unbounce's inbuilt A/B testing tests headlines, copy, images, and more. Unbounce offers a great feature called Smart Traffic.
It uses artificial intelligence to boost conversion rates on autopilot by sending the most appropriate landing page based on the visitor's characteristics and demographics. After 50 visits, the system starts optimizing.
Creating and testing landing pages is incredibly easy with both Instapage and Unbounce. Instapage is the clear winner because it provides a visual heat map tool that gives you a clear picture of how your visitors interact with each page.
This makes Instapage the winner.
Instapage Special Features 
Instablocks
Instablocks is a game-changer for designing creative landing pages.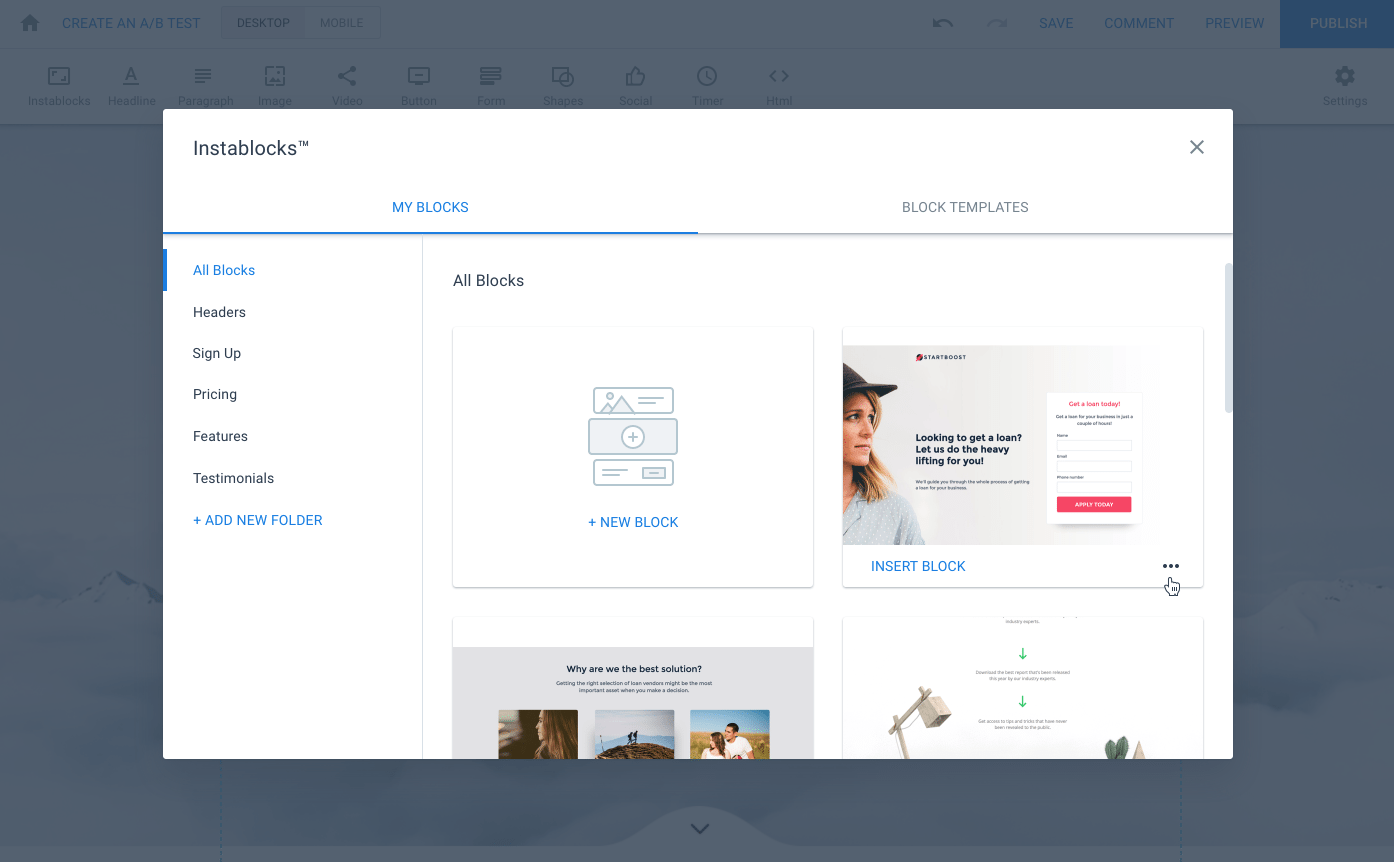 This feature allows you to create reusable blocks that you can quickly insert into different landing pages. This saves a ton of time and ensures consistent branding and design elements across various pages.
Whether it's headers, footers, testimonials, or any other section, Instablocks has brought unprecedented efficiency to the page-building process.
Heatmapping
Heatmapping provides invaluable insights into how visitors interact with the landing pages. Visualizing clicks, scrolls, and other actions helps me identify user engagement patterns.
This data allows you to optimize my pages for better user experiences and higher conversions. This feature gives the power to make informed decisions based on real user behavior.
Team Collaboration Tools
Instapage's collaborative tools seamlessly facilitate teamwork. Inviting team members, assigning roles, and sharing feedback directly within the platform streamlines your collective workflow. This elevates productivity, ensuring alignment in creating impactful landing pages.
Publishing Tools
Instapage's publishing tools simplify the process of getting your landing pages live.
Whether I'm publishing directly to my domain or integrating with WordPress, the options are intuitive and straightforward. The ability to set up A/B tests and manage variations effortlessly has allowed me to experiment with different elements to achieve the best possible results.
Unbounce Special Features 
Lead Notifications
When a visitor responds to your call-to-action and becomes a lead, Unbounce will promptly send an email notification to you, your client, or your supervisor.
This notification applies to all your landing pages, providing a comprehensive overview. Additionally, if you collaborate with clients, you have the option to customize emails with your logo and colors, maintaining a consistent branding approach.
Unbounce Builder 
You get the choice of more than 840 fonts to pick from, letting you make your text look just like your brand. You can even add extra fonts using other tools like Instapage.
Unbounce gives you the power to fully change how a template looks in the Unbounce Builder to match your brand. Or you can begin with a blank page and build an entirely new Unbounce landing page from scratch.
Sticky Bars Marketing Tool 
Sticky bars subtly highlight your offer. You can make these bars appear and disappear according to your marketing plan or the time of year.
Moreover, you can make these bars appear or hide for visitors based on how they interact with your site, like if they've converted before, what pages they've visited, where they came from, and more. Unbounce uses visitors' cookies to do this.
You can also target based on location. This means that the sticky bars and popups will look different based on the visitor is location. This helps you show offers that are more relevant to them.
Analytics & Reporting 
Among Unbounce's many features, it has powerful analytics, showing visitor statistics, views, conversions, and conversion rates for every landing page and form.
If you want, you can add Google Analytics to either account. It'll collect, process, and display the info you need to build your landing pages better.
With Smart Traffic, you can boost conversions by sending visitors to the most appropriate landing pages based on their behavior. A/B testing becomes much easier.
Once you have reached 50 visits, Smart Traffic starts optimizing, so you can start optimizing conversions right away.
Ease of Use: Instapage vs Unbounce 
Creating landing pages using Instapage is incredibly easy, even if you're new to it.
Their landing page creator has a drag-and-drop editor that lets you design stunning pages in about 3 minutes. No need to know any coding. But if you're familiar with CSS, you can start from a blank template and build your page from scratch.
You can also pick a landing page template from Instapage's marketplace based on reviews from other people who liked the same template.
If you need help, Instapage has customer support available through Live Chat and email. They also have a blog and community where you can find tips and tricks to improve your Instapage experience.
Now, Unbounce might not be as straightforward as Instapage, but that's because it offers more landing page options and tools. This means it might take a bit more time and effort to learn.
Unbounce also has a podcast, a blog, and social network channels to help users like you get started. They offer phone support, but that's only with their Enterprise plan. For other plans, you'll get Live Chat and email support, which is still great because they usually get back to you within 12 hours.
Customer Support
Instapage offers stellar customer support. The company offers email support as well as a ticket system on the website's support page. 
Besides a help center, the software comes with tutorials and tips to help you use it to its full potential.
The company offers a few different ways to contact support, such as phone, email, and Zenbot chat, where you can explain your issue and get a solution quickly. Support tickets are available, as well as tutorials on how to use the software.
Moreover, there is a huge community of support where you can ask questions, browse through other answers, or simply talk about lead generation. You can also contact them by phone, as their website includes phone numbers for each of their offices worldwide.
Unbounce is the best in terms of customer support. Besides making it easier to contact them, they offer a variety of different ways for you to get help, like phone, email, and live chat, as well as providing valuable community support.
Instapage and Unbounce both offer impressive analytics features, but Unbounce's Smart Traffic feature allows for more effective A/B testing.
Plans & Pricing💰
Let's take a look at Instapage and Unbounce plans and pricing to determine which software offers the best value for money.
Instapage Pricing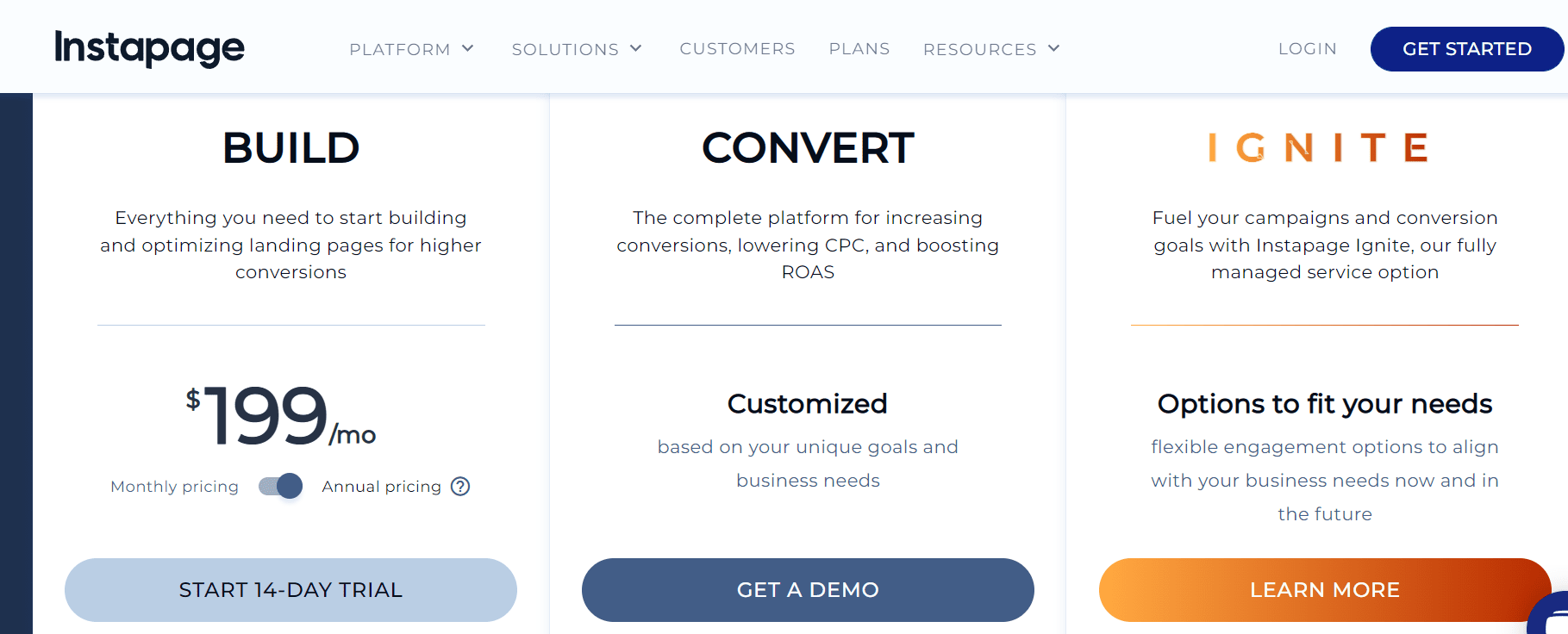 Instapage provides three pricing plans to cater to a variety of needs.
Build Plan: Priced at $299 per month, or a reduced cost of $199 when selecting the annual payment option.
Convert Plan: For details about pricing under the Convert Plan, you'll need to reach out to their sales team to receive a customized quote.
Ignite Plan: Similarly, to access pricin for the Ignite Plan, you'll need to connect with their sales team for a personalized quote.
These pricing options ensure that users can choose the plan that suits their requirements best, whether they're seeking comprehensive features, custom solutions, or specialized services.
Unbounce Pricing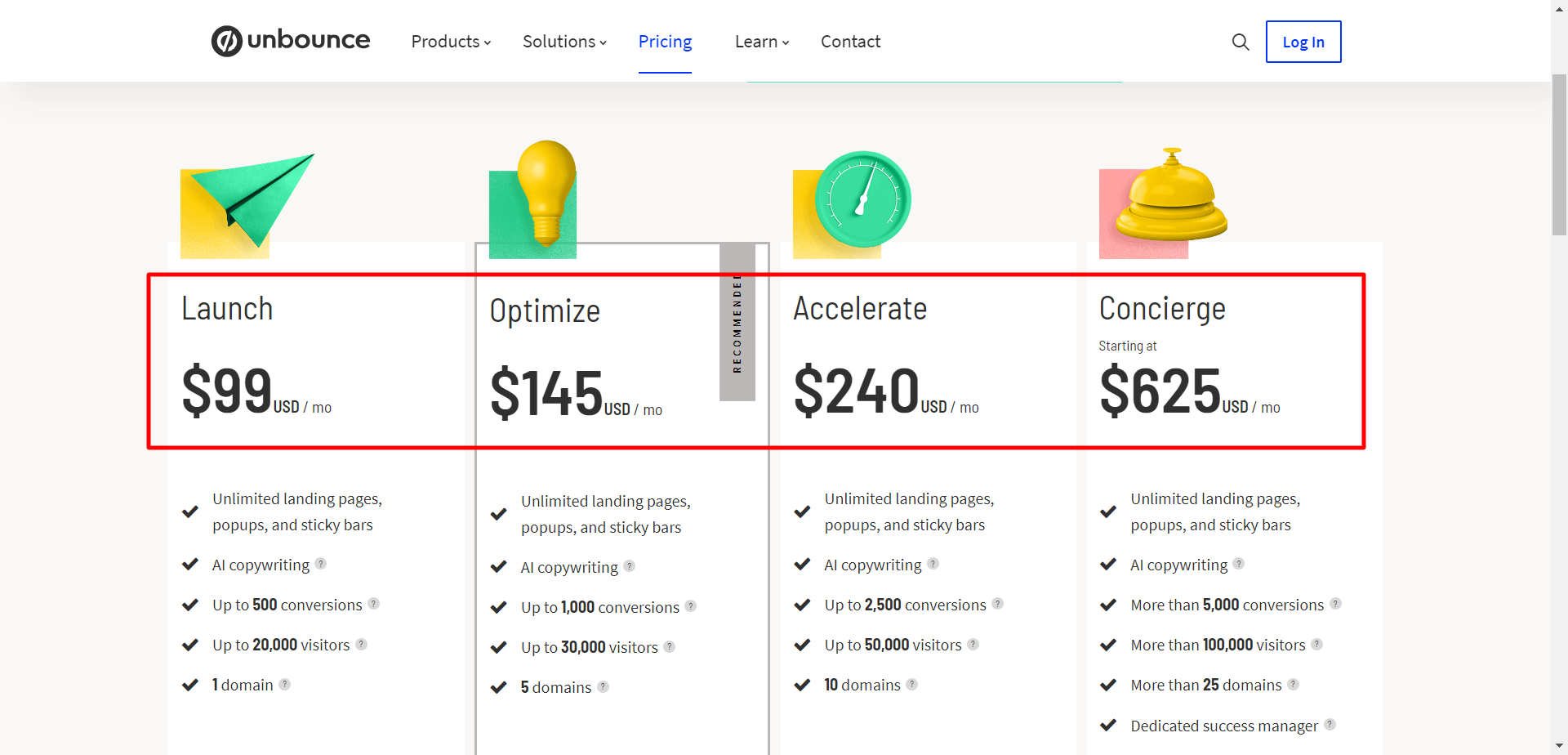 Unbounce has four different pricing plans, catering to the requirements of various marketers. These pricing plans are as followed: 
Launch Plan: This plan costs $99 per month, or you can opt for the annual payment of $74.
Optimize Plan: For the Optimize Plan, the monthly cost is $145, or you can choose the yearly payment option of $109.
Accelerate Plan: The Accelerate Plan is priced at $240 per month, or you can go for the annual payment of $180.
Concierge Plan: The Concierge Plan, which offers more comprehensive features, is available at a monthly rate of $625. Alternatively, you can save by paying annually at $469.
Verdict: Instapage clearly lacks transparency in its pricing plans. Unbounce has various pricing plans and lays clear pricing, whereas Instapage requires you to contact the sales team which I think makes it less viable choice.
Quick Links:
Conclusion: Which One Should You Choose? 
Based on my research, I believe Unbounce is the better value overall because it has more features than Instapage. 
If your business falls within the medium to large range, Unbounce stands out due to its pricing structure and comprehensive feature set, particularly tailored for marketing agencies and teams.
This makes Unbounce a better choice for efficiently designing multiple pages, segmenting leads for various clients, and ensuring their data's security.
Even for beginners, Unbounce's lower entry-level cost compared to Instapage is a compelling reason to consider it seriously. The affordability factor and its user-friendly features make Unbounce an appealing choice for those starting out in the world of landing page creation.
On the other hand, Instapage gives a user-friendly and hassle-free way to create landing pages. With an array of stunning templates catering to various industries and purposes, you'll find many choices at your fingertips.
Even though the basic plan doesn't include A/B testing and requires yearly payments, Instapage does provide budget-friendly pricing options that suit startups and small businesses.
I have also shared some really amazing platforms in comparison to Instapage and Unbounce. Do remember to check them out: