Who Wins The Battle- Instapage vs Unbounce?– In comparison to Instapage's limited testing capabilities, Unbounce has greater customization options which give you the ability to tailor experiences to various audiences and track results better. Thus, in my opinion, the winner is Unbounce due to its superior usability and wide range of price points; however, only you can make the best decision for your business needs.
Instapage vs Unbounce: Overview😀
Before we get into the specifics, let's have a look at these quick Instapage vs Unbounce walkthroughs:
What Is Instapage?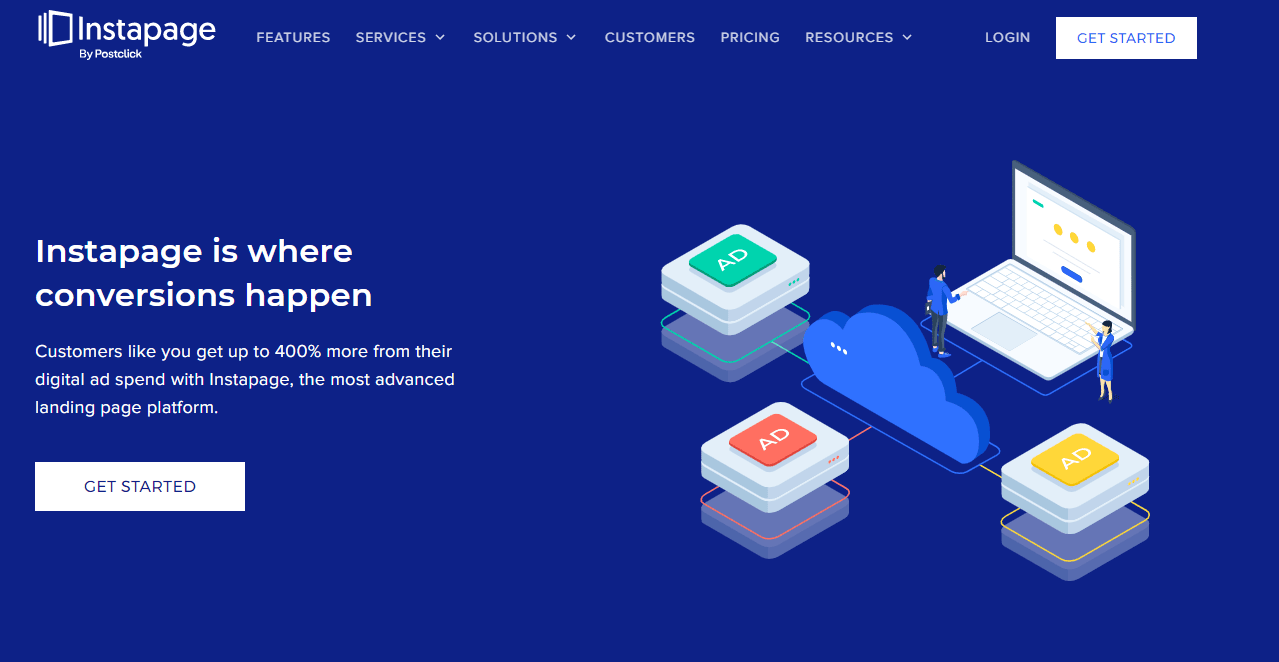 In 2012, Instapage was founded as a full-featured landing page creation tool.
The platform offers different products that can be used to customize page designs, track ad campaigns, improve conversion rates, and much more. It is primarily a post-click experience builder and optimization platform.
Instapage integrates seamlessly with many third-party tools and platforms, including HubSpot, Salesforce, Mailchimp, Google Ads, and Drupal, among others.
I would recommend the platform for growth marketers seeking a centralized platform for multiple advertising needs. This includes those who want to set up landing pages and test them.
What is Unbounce?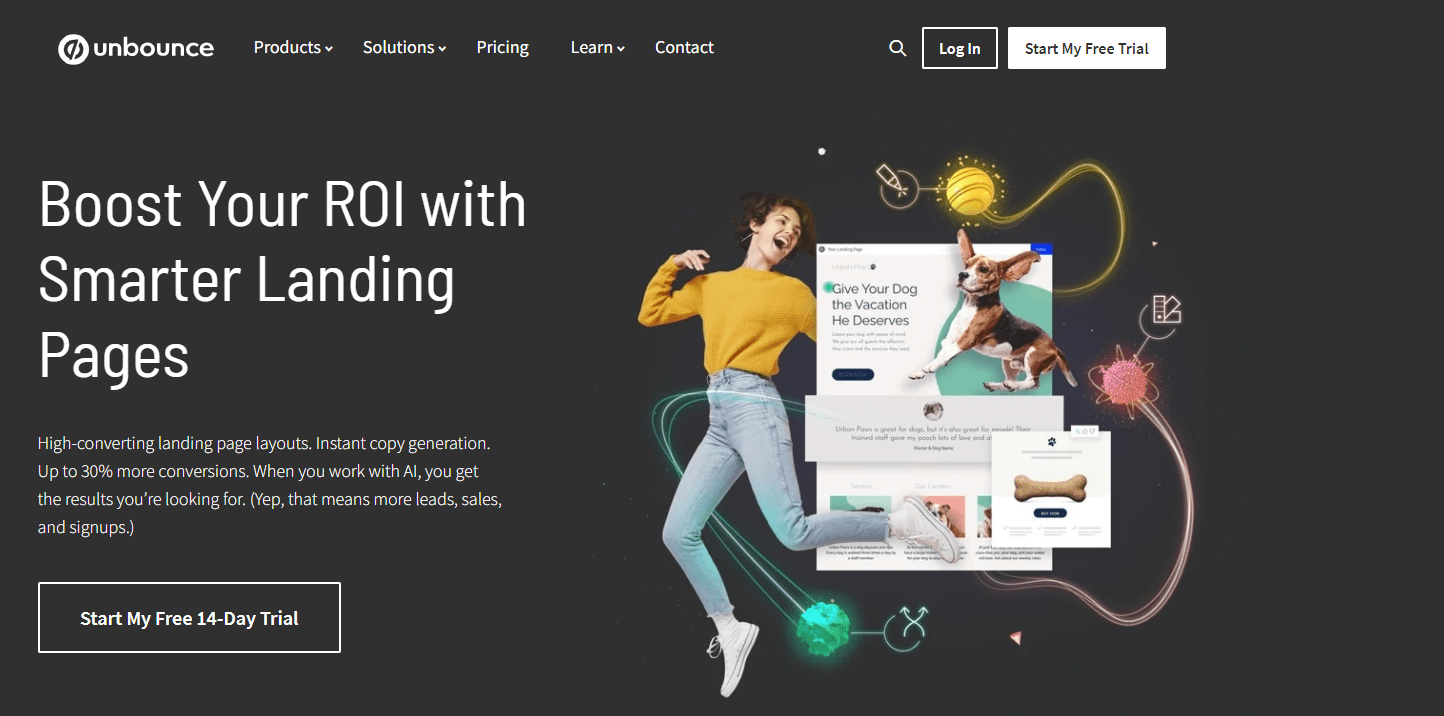 Another tool popular with landing page creators is Unbounce. As opposed to Instapage, it does not offer "separate" products and offers the same level of functionality.
These two platforms differ in terms of features, use cases, and, of course, their plans and pricing.
In general, though, Unbounce is a useful marketing tool that can make a big difference to your conversion rates.
Landing Pages 👉
In this section, we will compare the landing pages of Instapage and Unbounce. In addition to how easy it is to create a landing page from scratch, we will also see what other features they offer regarding landing page optimization. Let's start with Instapage.
Instapage Landing Page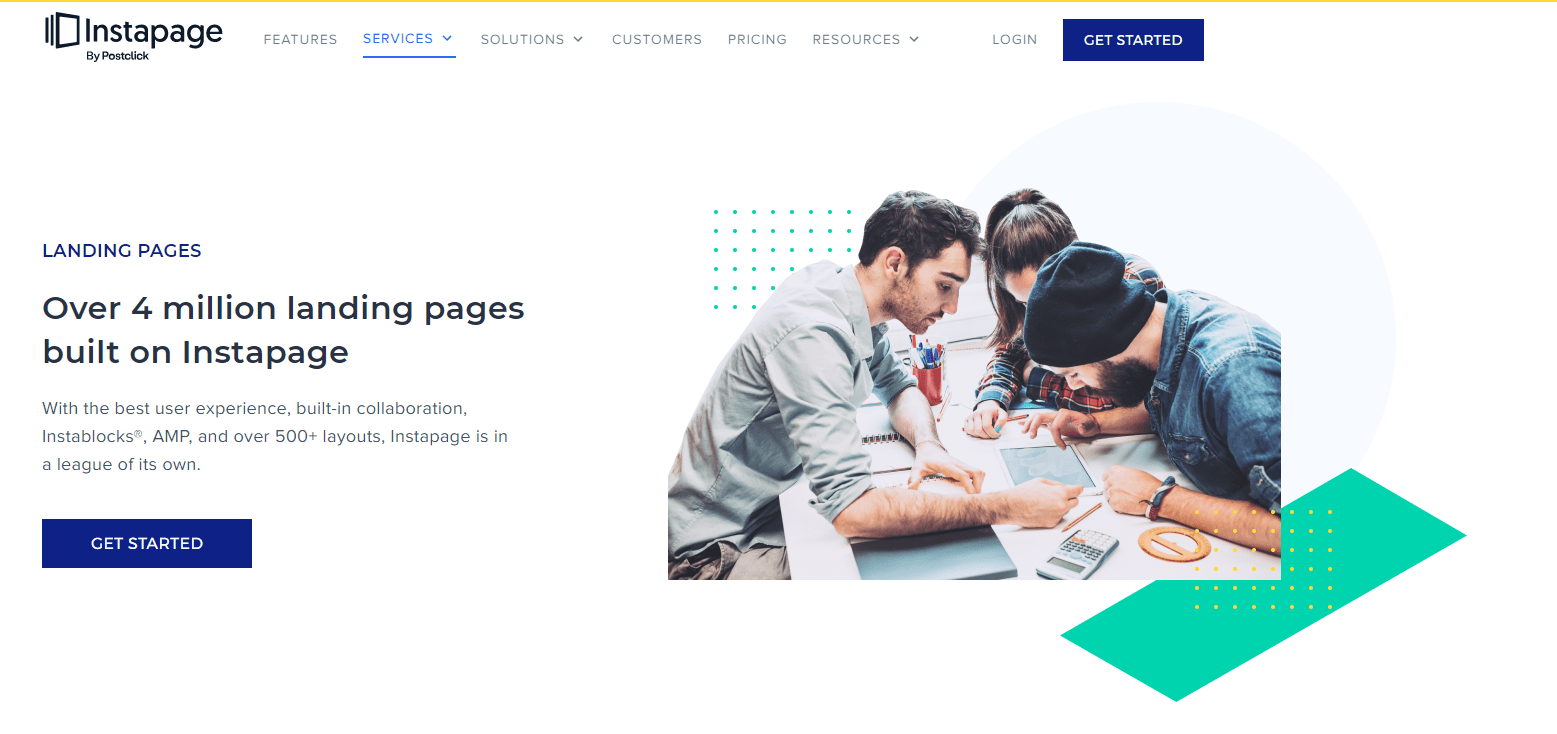 Anyone can create beautiful landing pages using Instapage in a matter of minutes. A new type of page editor and builder is used, called Instablocks. Almost effortlessly, personalized landing pages can be created and updated at scale.
Customization is easy with the Instablock manager. You can choose from over 500 pre-designed templates. Additionally, you can create your own custom blocks and save them to the library so that they can be reused over and over again.
Adding in the elements you've used before easily saves you time and enables you to create many different landing pages quickly and easily.
In addition, you can save blocks as 'Global blocks', which will allow you to update all pages using this block simultaneously.
By creating message-matched landing pages for each ad you run, you can increase ad conversions by turning more clicks into conversions.
It also includes an array of great experimentation features you can use to optimize your conversion rates over time by performing A/B tests on your landing pages.
Instapage's heat map visualizer allows you to see how different landing pages are being interacted with. A/B testing can help you decide which components of your page design you should test by tracking clicks, mouse movement, and scroll depth.
Your landing pages can also be personalized based on ad groups, geography, campaigns, and more. The result is an improvement in conversion rates and a decrease in CPA.
Unbounce Landing Page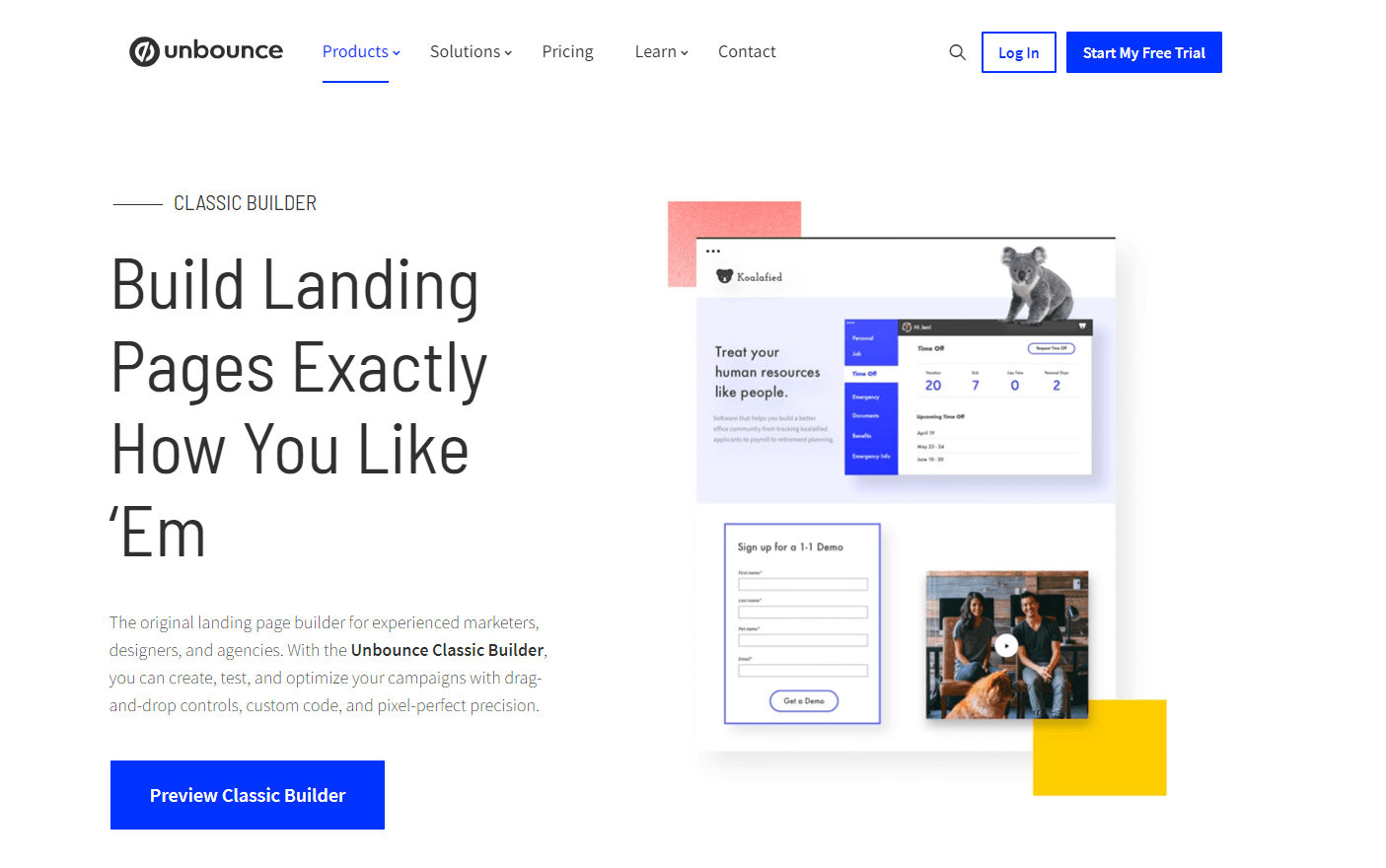 The drag-and-drop editor in Unbounce lets marketers create beautiful, fully customizable landing pages, pop-ups, and sticky bars. There are over 100 high-converting professional landing pages to choose from that can be customized with your own text, images, and branding.
Additionally, your landing pages can be created from scratch and saved to be used again and again in the future. From the unique font of your brand to the precise placement of images and logos, each page you create can be customized to your specifications.
The Unbounce landing page creator is integrated with Unsplash, so you can add stunning royalty-free images to your landing pages within seconds without leaving the page builder.
You can start optimizing your landing page once you have constructed it to improve conversions and decrease your CPA once you have created it.
 By allowing dynamic text replacement on your landing pages, you can easily change the text on your ads, based on the intent of the user, so you can maximize the effectiveness of your PPC campaigns.
Utilize Unbounce's inbuilt A/B testing features to test headlines, copy, images, and more. Unbounce offers a great feature called Smart Traffic.
It uses artificial intelligence to boost conversion rates on autopilot by sending the most appropriate landing page based on the visitor's characteristics and demographics. After 50 visits, the system starts optimizing.
Creating and testing landing pages is incredibly easy with both Instapage and Unbounce. Here, Instapage is the clear winner because it provides a visual heat map tool that gives you a clear picture of how your visitors interact with each page. This makes Instapage the winner.
Ease of Use & Functionality of Instapage vs Unbounce 🤷‍♀️

Even for complete beginners, Instapage and Unbounce are very easy to use. With Instapage, you can create many landing pages very quickly using the Block manager.
For its part, Unbounce offers drag-and-drop page builders and templates. As simple as using a mouse, you can click and drag an element until it's exactly where you want it.
It's a tie since both platforms use different page builders, but both are very easy to navigate and use – so it's a tie in this round. No matter how inexperienced you are, you won't have any trouble creating landing pages with either of these tools.
Customer Support🤔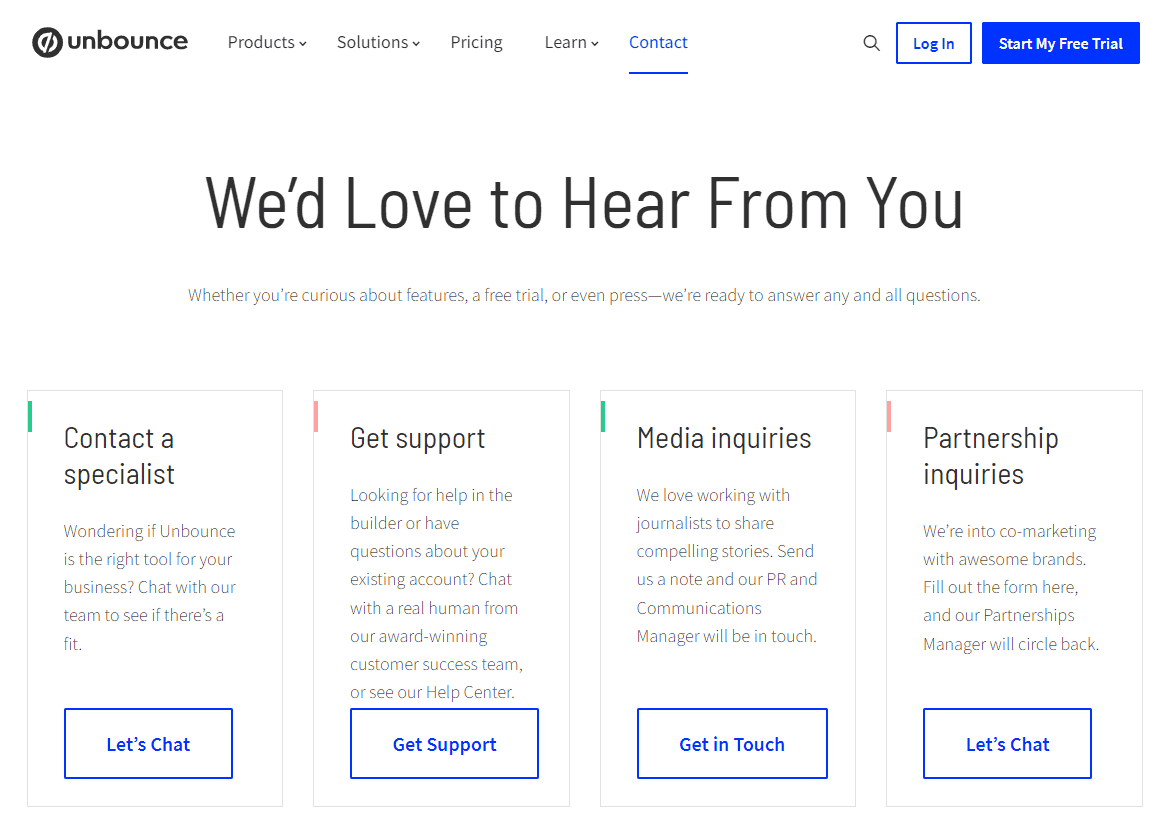 From Monday to Friday, Instapage offers customer support. The company offers email support; you simply submit a ticket on the website's support page and someone will get back to you as soon as possible.
Besides a help center, the software comes with tutorials and tips to help you use it to its full potential.
The company offers a few different ways to contact support, such as phone, email, and Zenbot chat, where you can explain your issue and get a solution quickly. Support tickets are available, as well as tutorials on how to use the software.
Moreover, there is a huge community of support where you can ask questions, browse through other answers, or simply talk about lead generation. You can also contact them by phone, as their website includes phone numbers for each of their offices worldwide.
Unbounce is the best in terms of customer support. Besides making it easier to contact them, they offer a variety of different ways for you to get help, like phone, email, and live chat, as well as providing valuable community support.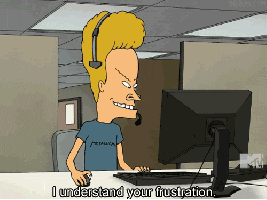 Plans & Pricing💰
Especially for small businesses, pricing is important. We'll take a look at Instapage and Unbounce plans and pricing to determine which software offers the best value for money.
Instapage Pricing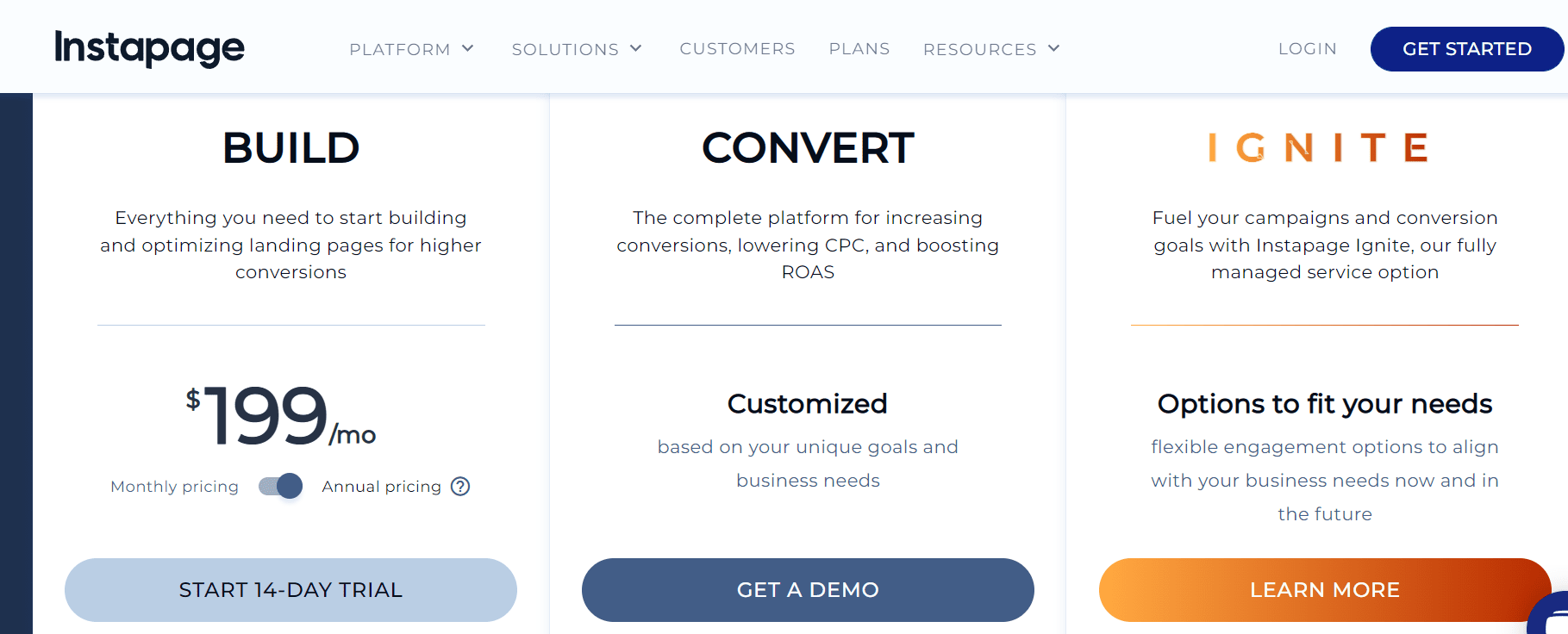 Read about Instapage pricing in detail.
Unbounce Pricing

Read about Unbounce pricing in detail here.
Read about features of Instapage & Unbounce-
Customer Reviews
Customer Reviews- Instapage😀

Customer Reviews- Unbounce🙌


Quick Links:
Conclusion: Instapage vs Unbounce 2023
In conclusion, when choosing between Instapage and Unbounce, there are several aspects to consider.
Based on my research, I believe Unbounce is the better value overall because it has more features than Instapage and provides higher-quality customer support.
Additionally, Unbounce has robust page creation tools that enable users to create high-quality web pages quickly and efficiently. So what are you waiting for? Grab the best deal now.
Social Media Presence
Social Media Presence- Instapage😀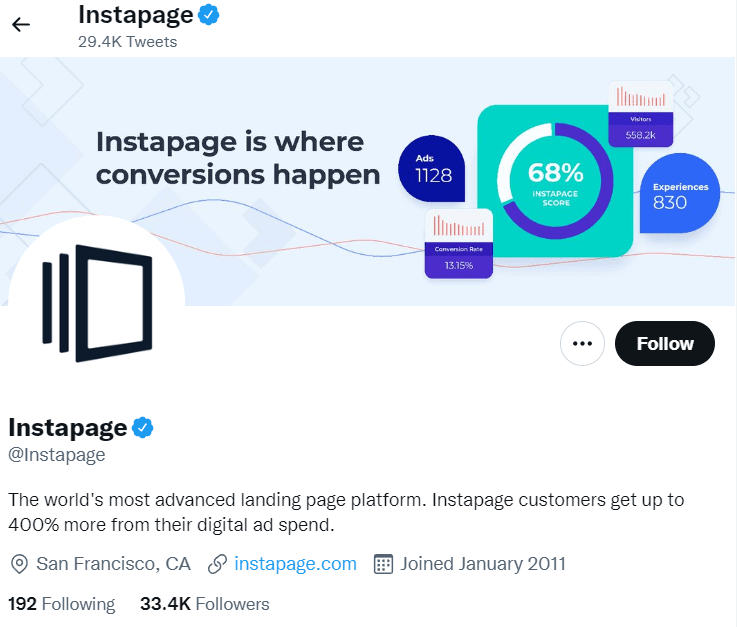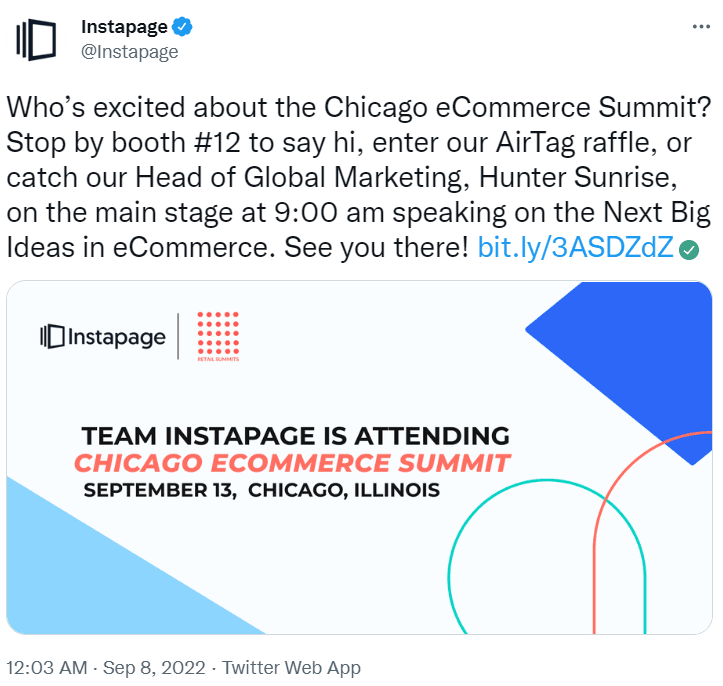 Social Media Presence- Unbounce🙌