Have you ever thought movies and shows could teach you a new language? That's what Lingopie is all about! This platform mixes fun watching with serious learning.
In this detailed review of Lingopie, we'll look closely at what it offers, how it works, and how good it is.
Let's get started.
Lingopie Review 2023: What Is Lingopie?
Lingopie is a special website that helps people excitingly learn new languages. Instead of only using books or traditional lessons, it makes learning easier by letting you watch movies and TV shows.
Imagine learning a language with Netflix or by watching your favorite show – that's how Lingopie works.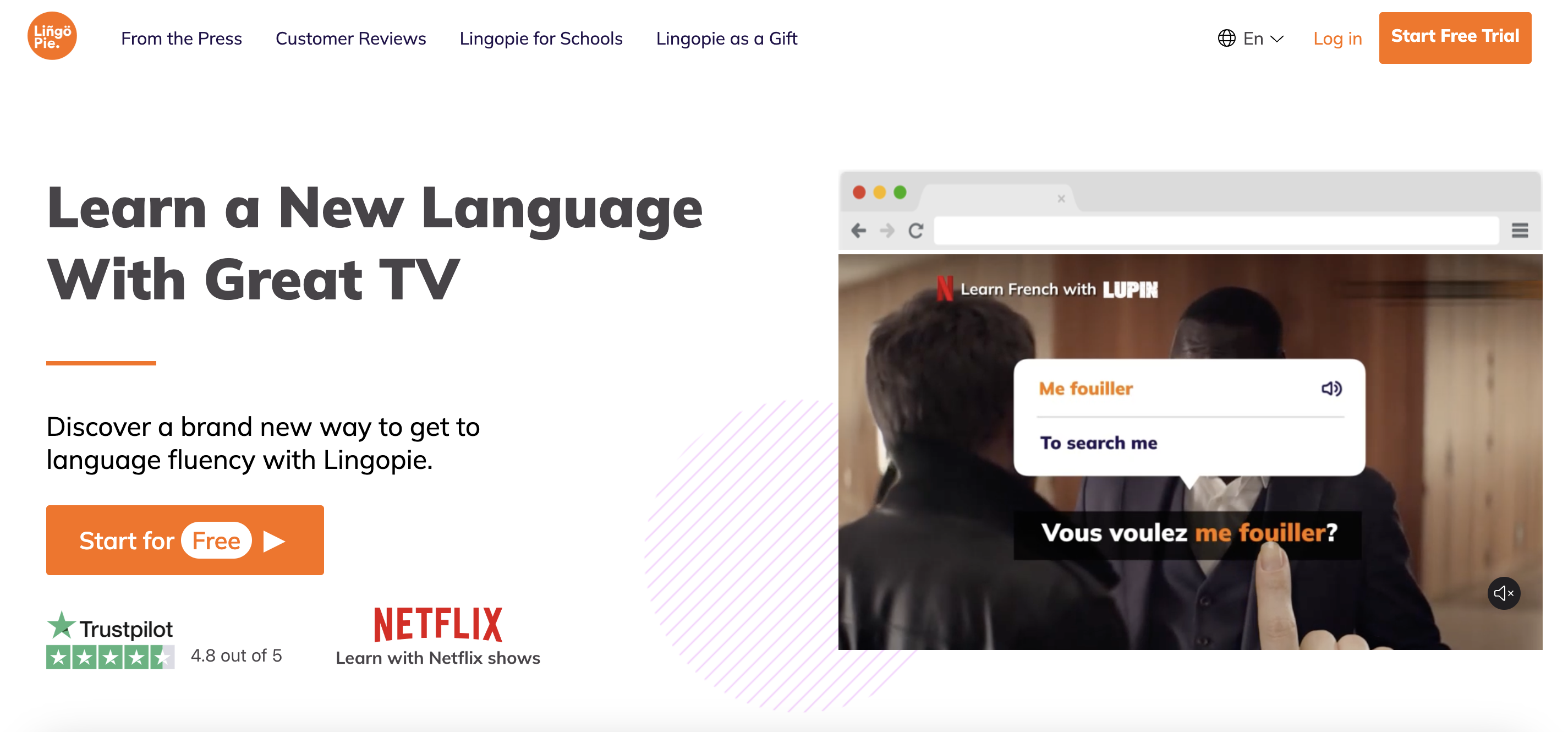 The main idea behind Lingopie is to use the popular trend of watching many episodes of a show in a row (binge-watching) to help you learn.
You can pick up words and phrases from the language you're trying to learn by watching and listening to these shows.
When you use Lingopie, it's not just about watching, but also interacting. It's like diving deep into the world of that language. You get to enjoy movies, TV stories, and other programs, making learning feel like a fun adventure, not boring homework.
What's cool about Lingopie is how it uses famous shows to help you learn. For example, there are popular Spanish shows on places like Netflix, such as "La Casa de Papel," "Chicas del Cable," and "Narcos".
Many people around the world love these shows. Lingopie knows this and allows people to learn Spanish by watching and understanding these shows.
They provide many tools for free to help viewers learn and practice the language while enjoying the show's story.
Lingopie Pricing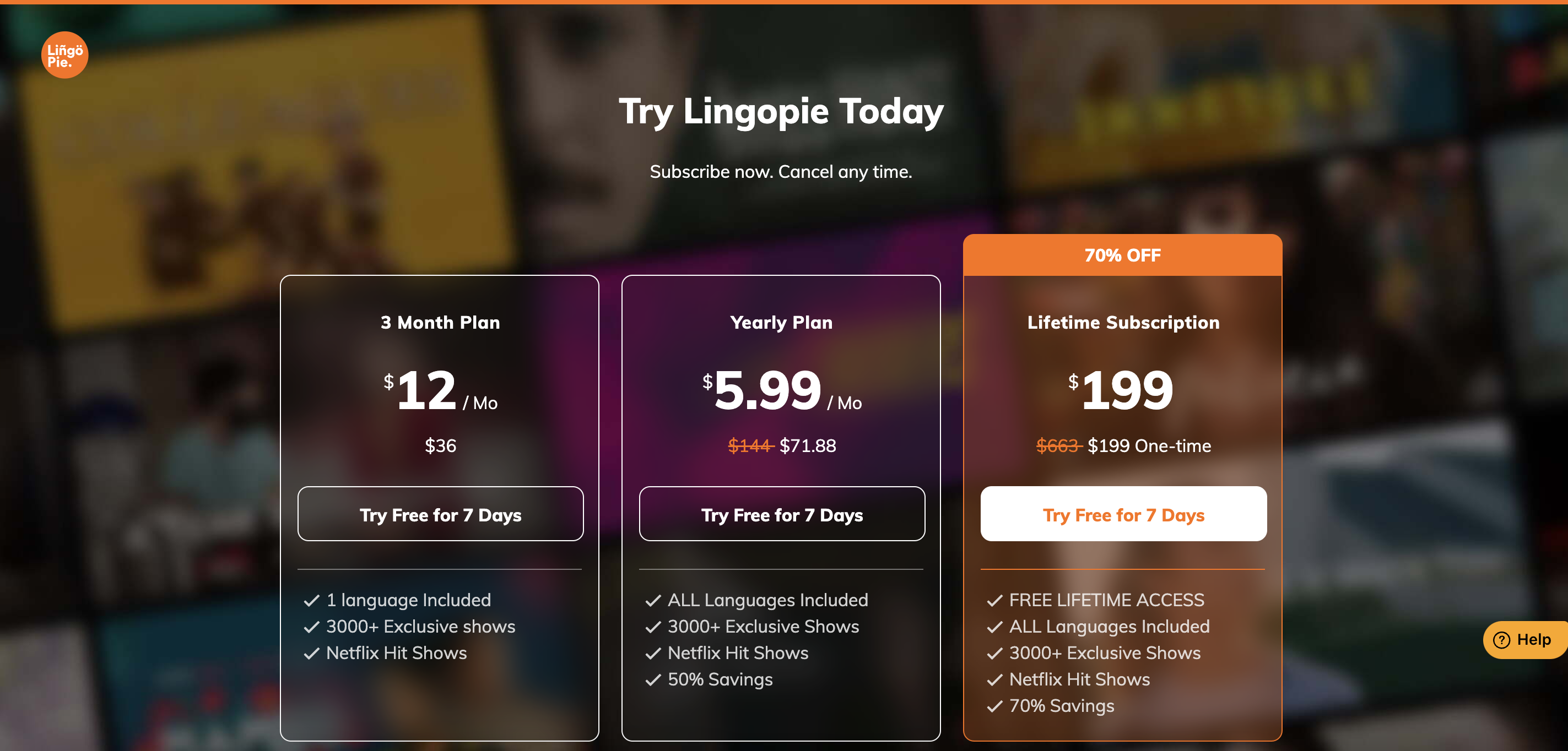 1. Keeping Your Money Details Safe:
They care a lot about keeping your personal information private. They work with Stripe, a well-known company that handles payments, to keep your credit card details safe.
So, when you give your payment info, it goes straight to Stripe, not through Lingopie, to make sure it's very safe.
2. Trying It Out for Free:
Want to see what Lingopie is like? You can use everything on Lingopie for seven days for free. You don't have to pay anything during this trial time.
3. Choosing How You Pay:
You're in control. You can change or stop your payment plan anytime you want. But remember, the payment will keep going automatically until you stop it.
Once you stop, you won't pay anymore, but you can still use Lingopie until the time you paid for is over.
4. Different Plans for You:
You can pick a 3-month plan for just $36, and it's easy to stop. Or, you can choose a one-year plan for a cheaper price of $71.99.
This lets you use Lingopie in 8 different languages for a whole year. If you want, you can also pay $199 once and use Lingopie forever.
5. Ways to Pay:
You can pay using most credit or debit cards.
6. Getting Your Money Back:
If you pay every month, you can't get your money back for the month you're in. But you can stop future payments. For the one-year plan, after the 7-day free trial, you can't get your money back. However, you can always change how you want to pay.
A Peek Into Lingopie
Now, what I love the most about Lingopie is its dashboard. Their UI, in general, is incredible, and it is better than most OTT platforms I have ever seen.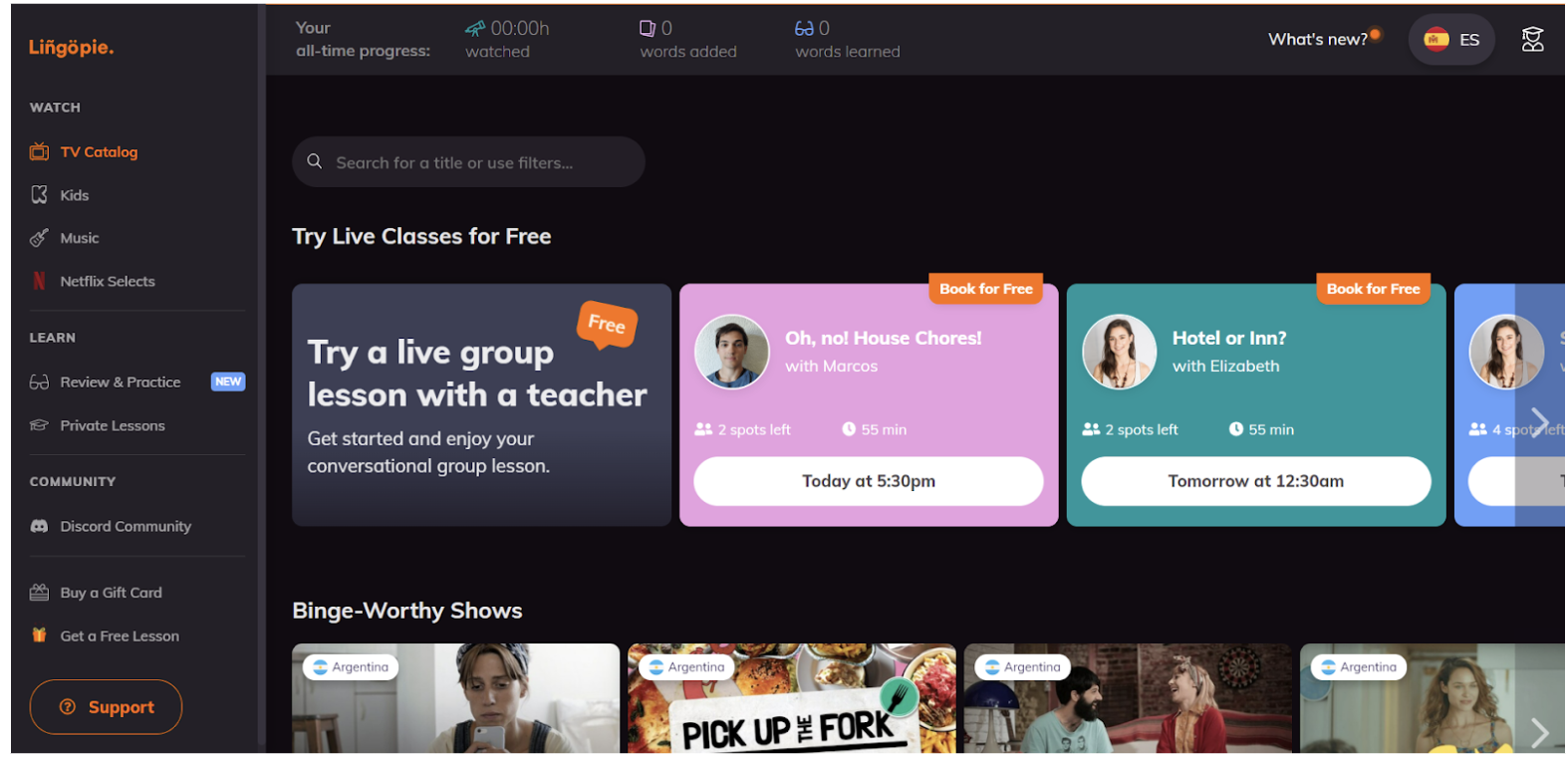 This is what their kid's section looks like.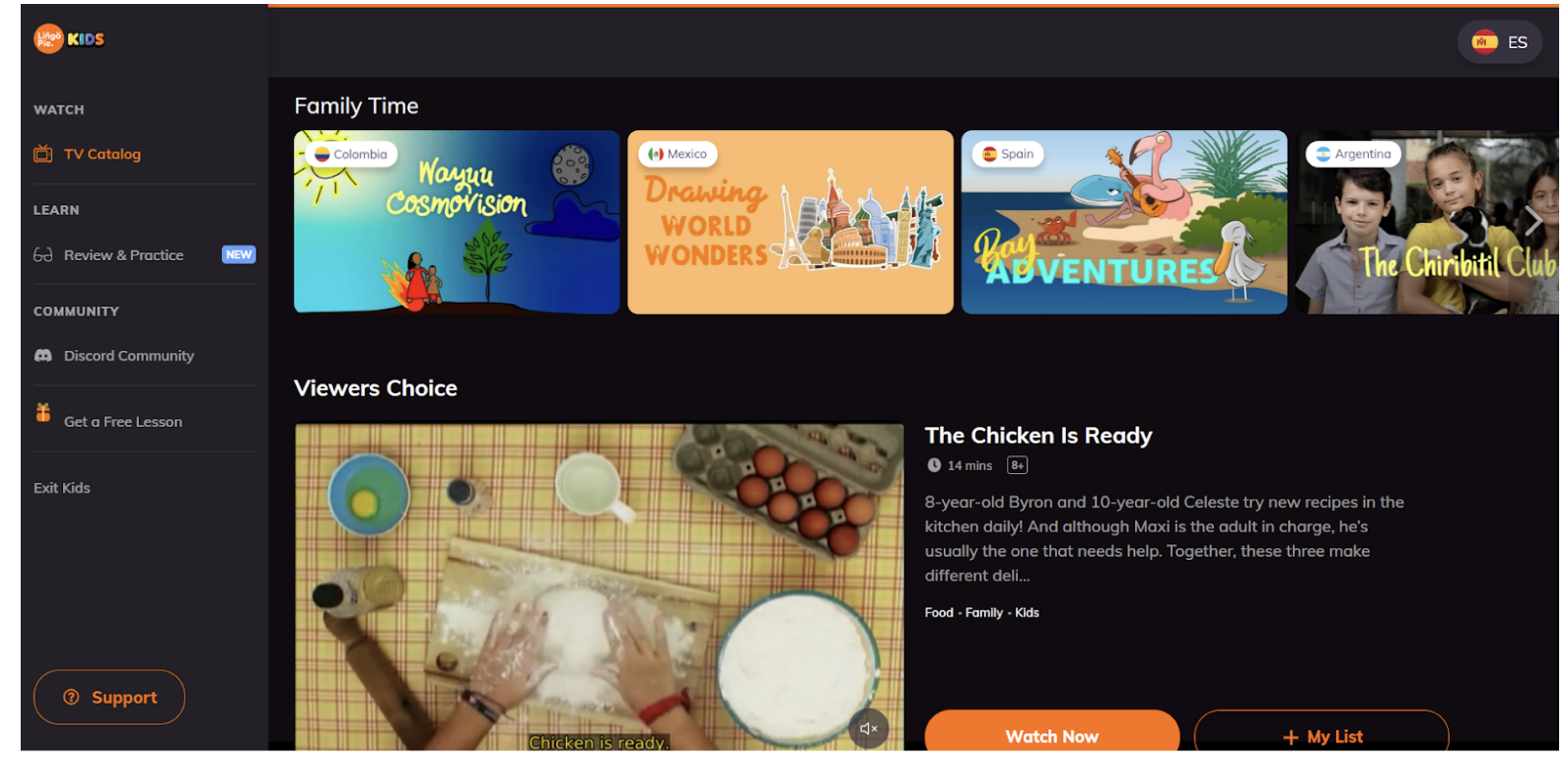 There are exciting options for you to review and practice as well.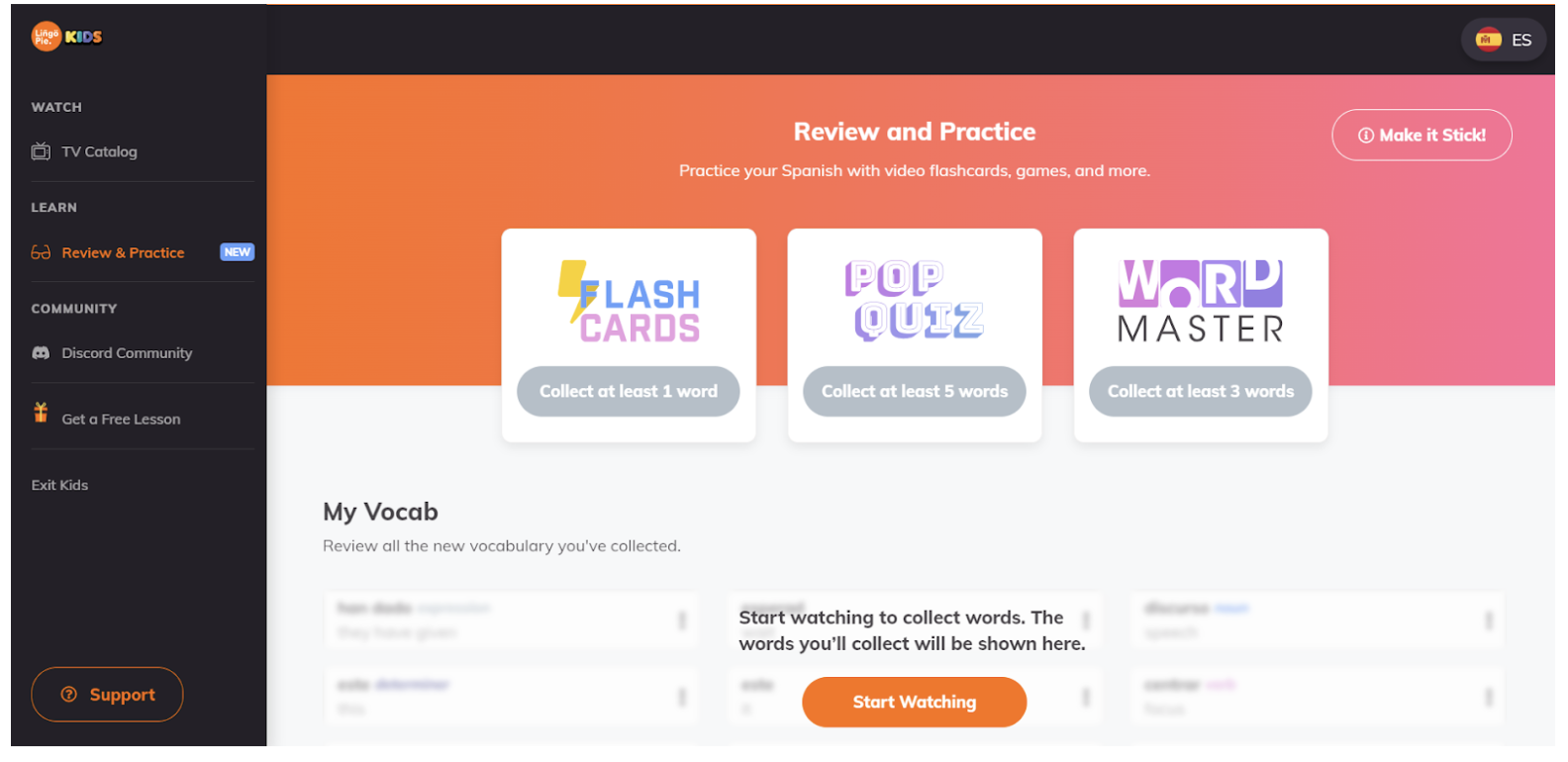 I am fond of songs, so this is how I learned the most I could: songs. Even if you are not looking forward to learning a new language, I recommend taking their free trial and at least trying this one. It's a different kind of experience one must take.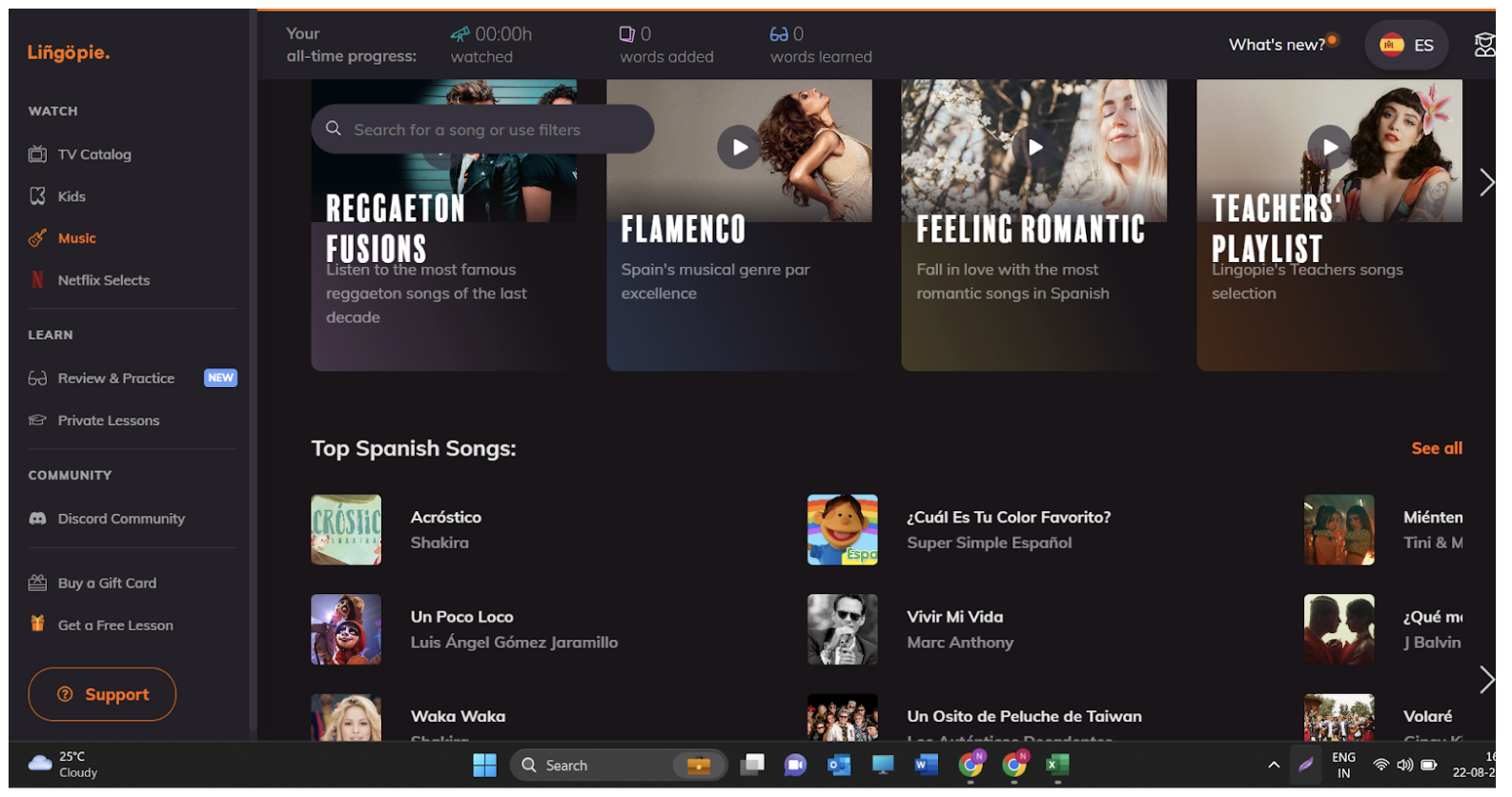 They also have something for Netflix lovers. Remember to check it out.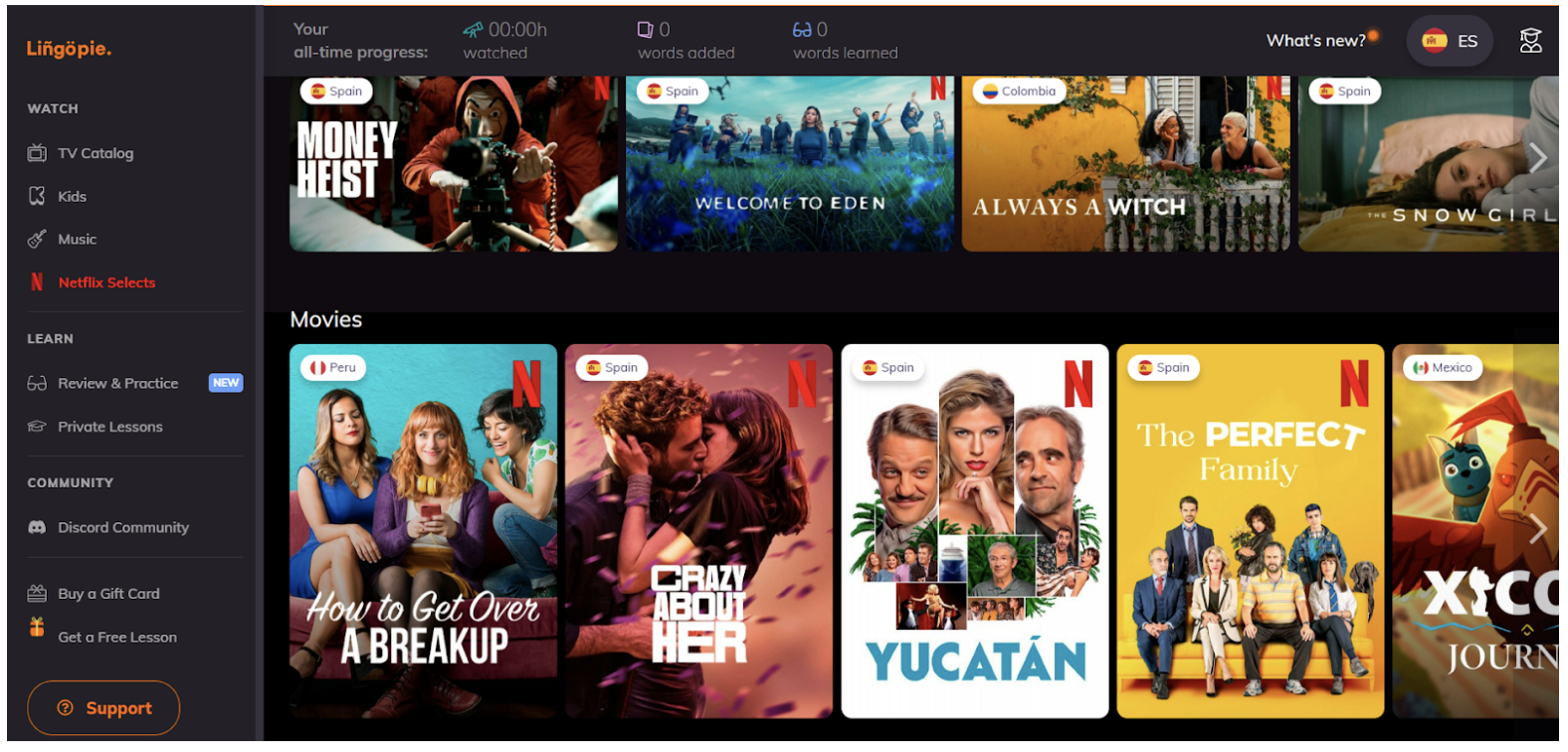 Do you know how I found out about Lingopie? I searched for 'how to learn Portuguese,' and Lingopie showed up. It was way better than what I was looking for.
Quick Links:
Conclusion: Lingopie Review 2023
As I finish my Lingopie review, it's clear that Lingopie isn't just another way to learn languages. It's a whole new, fun experience.
Lingopie combines learning and fun, showing that picking up a new language can be both helpful and fun. With safe ways to pay, many subscription options, and cool features, Lingopie gives learners everything they need.
Lingopie cares about offering different languages, is easy to use, and has loads of content. It stands out for anyone wanting to learn a language, no matter their skill level.
Lingopie shines in language tools, making it easy and fun to improve in a language. So, if you're just starting or have been learning for a while, Lingopie helps make learning a language more than just work – it becomes a happy adventure.