In this article, we're going to explore a tool called WebWave. It's like a special tool that helps you create your own website.
We'll talk about what makes it good and not so good, and by the end, you'll have a clear idea if it's the right tool for you.
Whether you're a beginner or someone who knows a bit about websites, this review will help you understand how WebWave works and what it offers.
So, let us begin.
WebWave Review 2023: What Is WebWave?
WebWave is a tool that helps you make websites. You don't need to know how to code or set up servers.
Instead, you design your website using a picture-like interface, a bit like how you use a computer program called Adobe Photoshop. Then, with just a click, your website becomes live on the internet. It's not too fancy yet.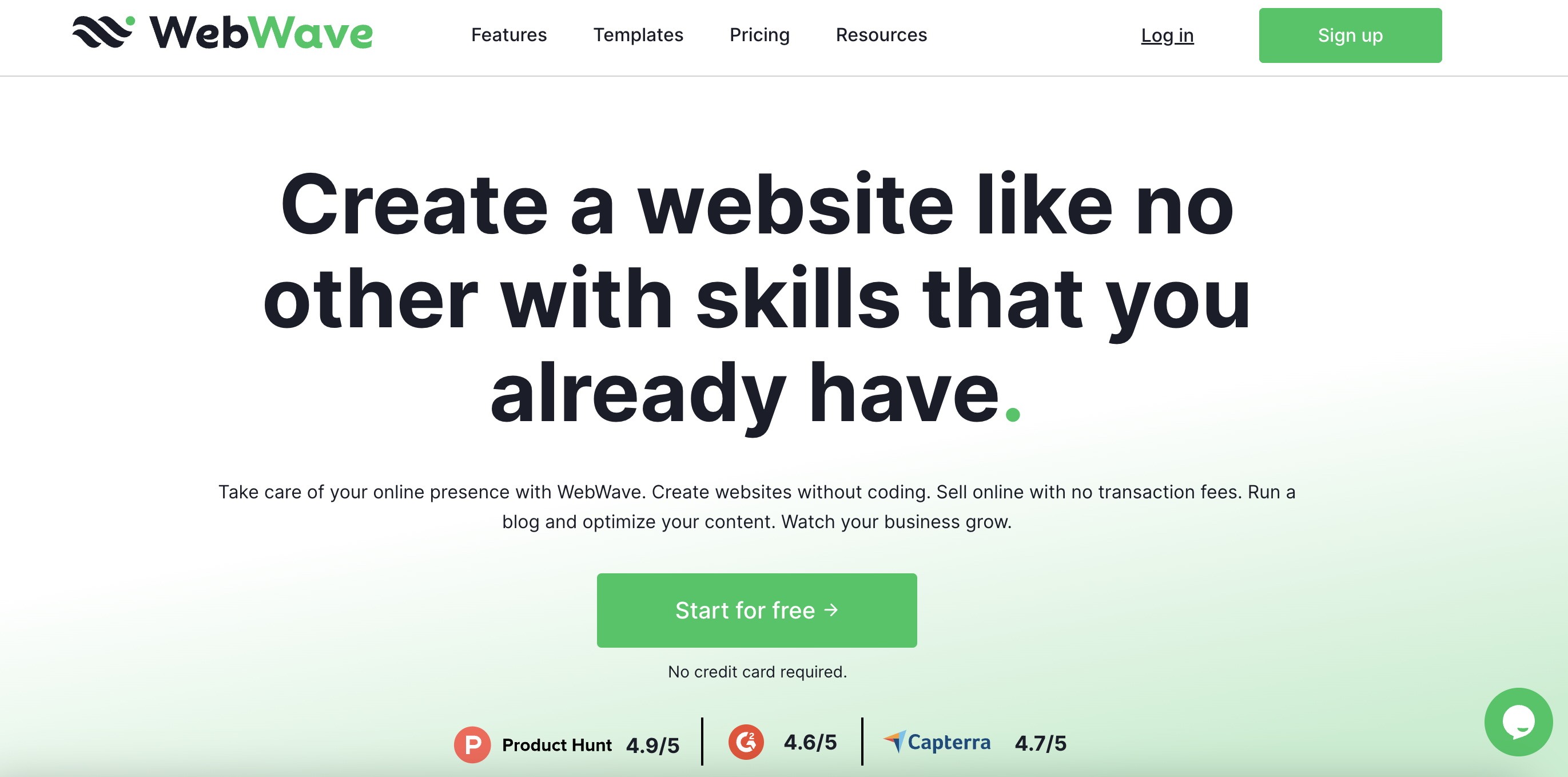 With WebWave, you can create simple websites or even more complex ones like online stores or blogs. They also provide a great system to help you manage the content on your website.
The best part is that making websites with WebWave is free. You get to use all its features without paying anything. You only need to pay if you want to connect the website you made to your very own web address, like www.yourwebsite.com.
Who is WebWave For?
WebWave caters to a wide range of people, making it suitable for different groups of users. Whether you're a professional web designer or someone who just wants a functional website for their business, WebWave has something for you.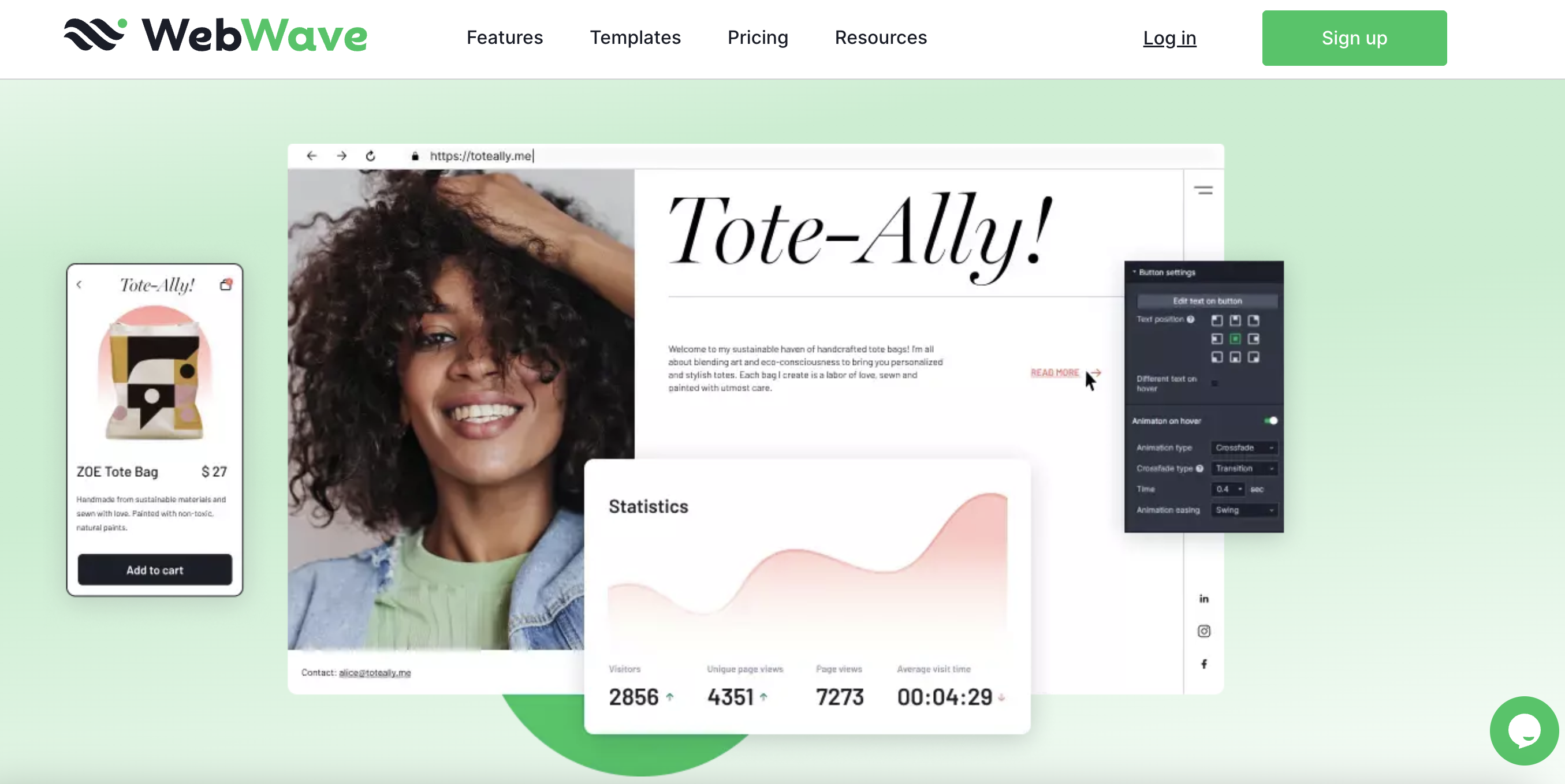 1. Professional Web Designers:
If you're a web designer looking to create websites for clients, WebWave is designed with you in mind. It offers tools and features that allow you to showcase your creative skills and design outstanding websites.
The platform's approach to website design is unique and allows you to drag and drop elements easily. This means you can build complex and impressive websites that stand out.
2. Non-Specialists and Small Business Owners:
For small business owners and individuals who aren't experts in web design, WebWave provides a user-friendly solution. You don't need to be a designer or have technical knowledge to use this platform.
The drag-and-drop feature makes it simple to create and manage your website without any hassle. This is especially helpful for those who need a well-functioning website to get their business off the ground.
From my perspective, WebWave successfully achieves its goal of catering to both professional designers and non-specialists. The way the platform is designed, with its unique drag-and-drop feature, makes it accessible and functional for everyone.
WebWave offers an array of impressive features that make it a powerful tool. It strikes a balance between being advanced enough for creative professionals to produce exceptional work and user-friendly enough for those without design experience to handle.
Whenever you need assistance, WebWave's support team is readily available. You can easily reach out to them through chat or email and receive quick responses.
In my personal experience, their online chat responds in less than a minute, which is quite impressive. 
Unlike other platforms, you're not talking to a robot; you're connected with a real person. They even provide short tutorial videos to help you understand and resolve your queries.
WebWave Pricing & How To Sign Up?
Step – 1: Go to the official website of WebWave and click on 'Pricing'.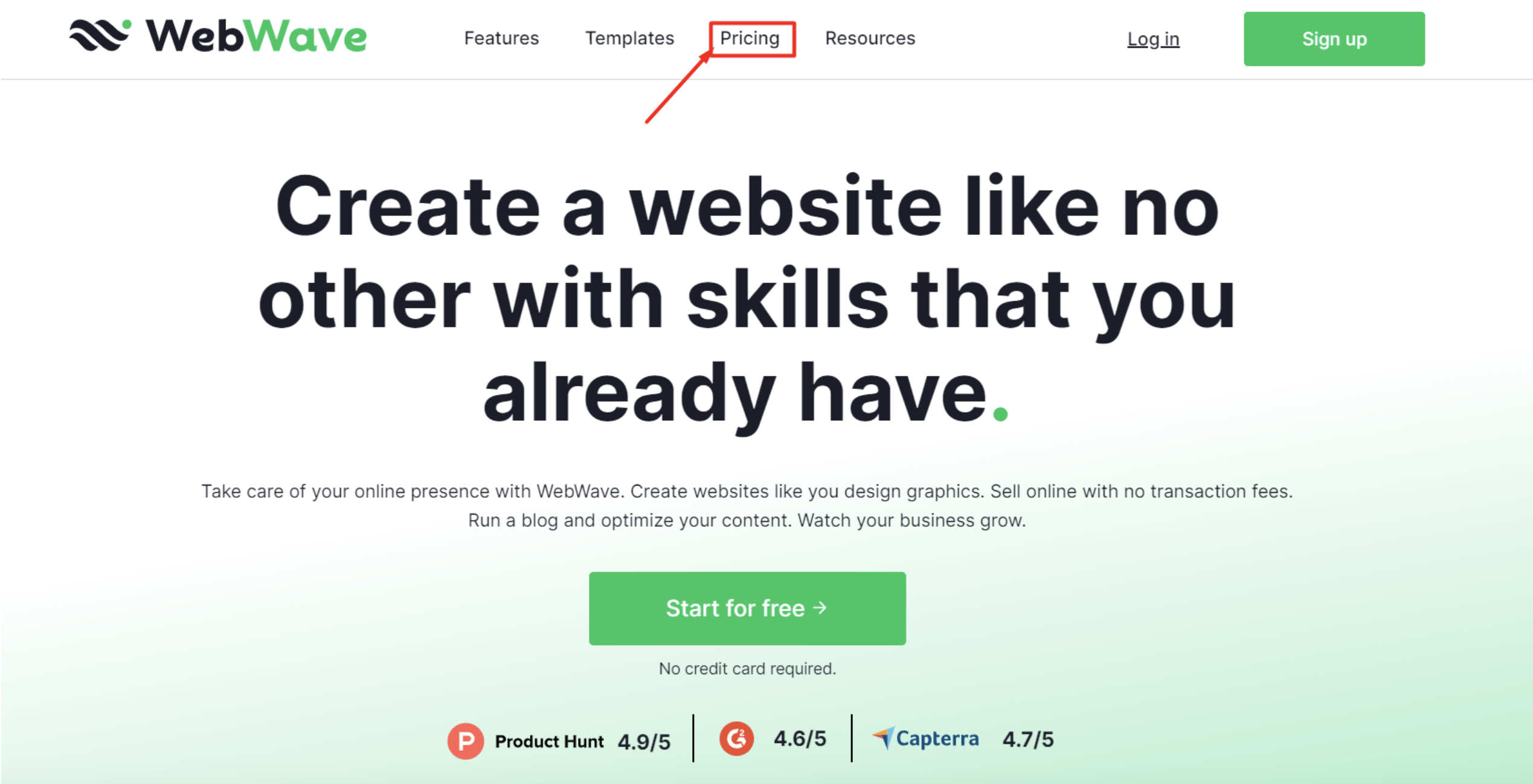 Step – 2: Scroll down and click on 'Choose' below the plan of your choice.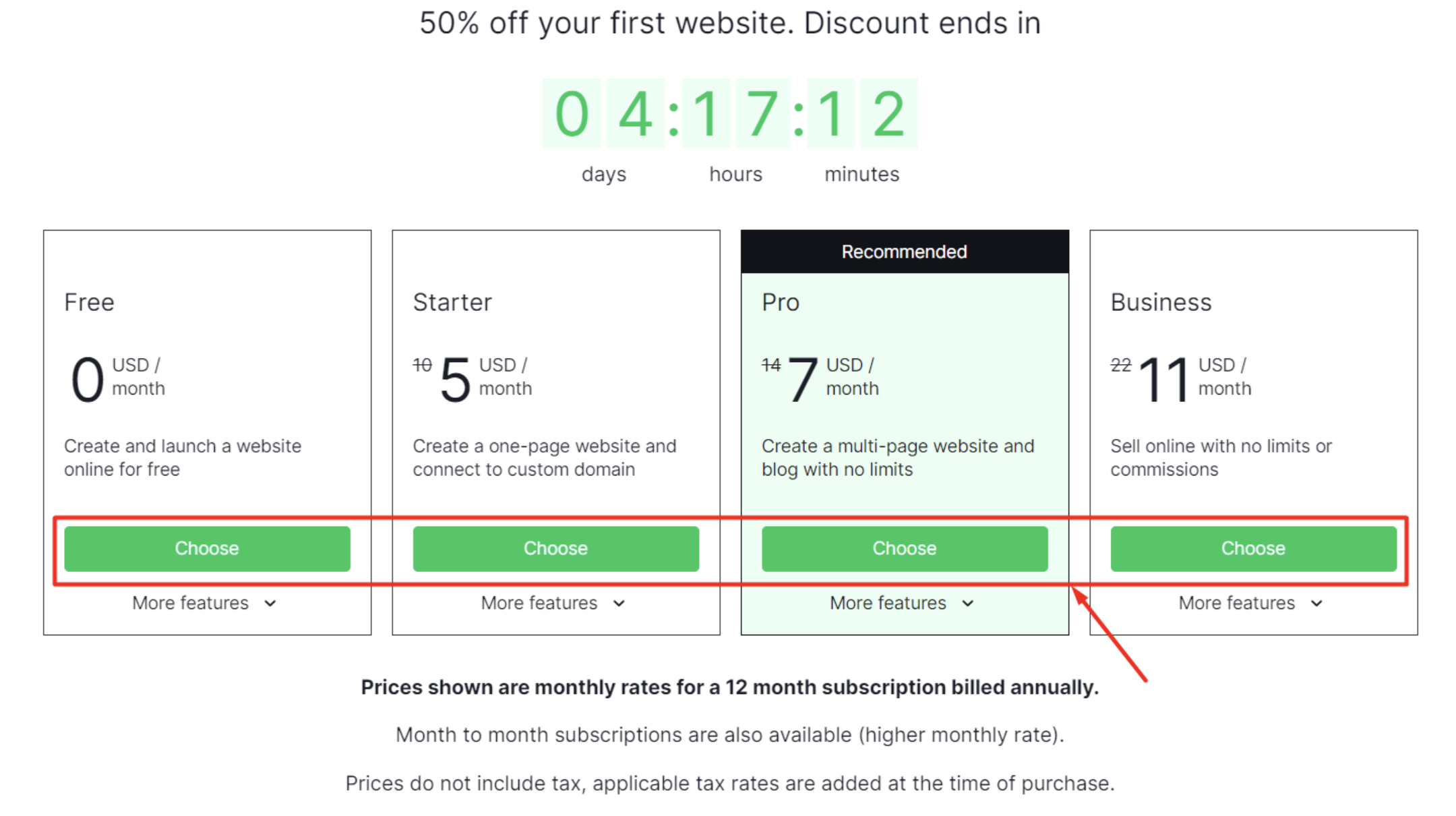 Step – 3: Fill in the details asked for and click on 'Sign up'. You can also choose to sign up through Facebook.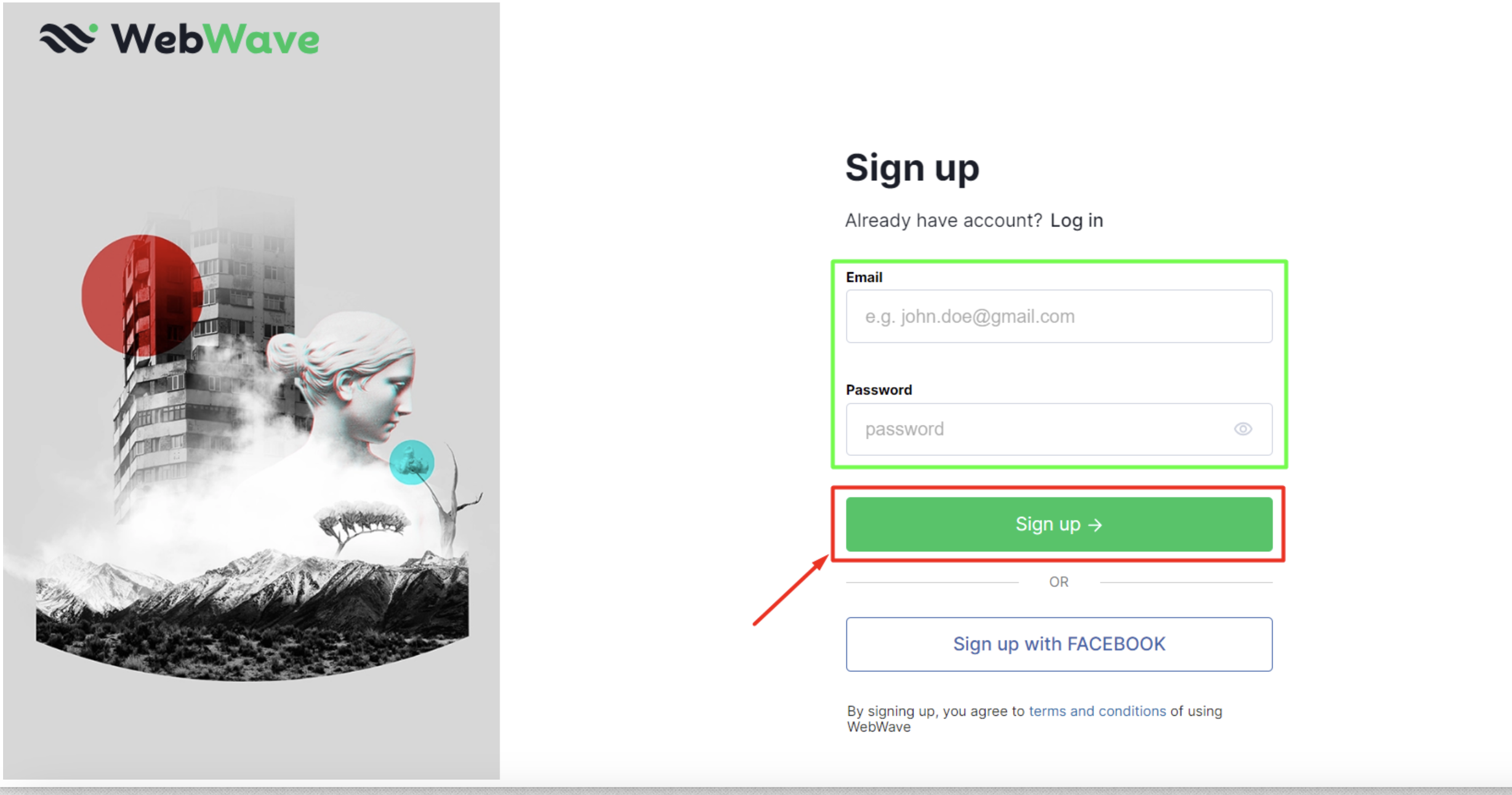 That is it. You are good to go. Now, you can select templates and customize your website before paying.
Quick Links:
Conclusion: WebWave Review 2023
To sum it all up, WebWave is a great tool for making websites. It's good for both beginners and people who know a bit about websites. We learned about its great features, such as fast hosting, easy design, and SEO help.
We also saw how it lets you create blogs and online stores easily. But remember, it might not have all the super-fancy stuff some other tools do.
Overall, WebWave can help you create a professional-looking website without needing to be a computer expert.
So, if you're thinking about making a website, give WebWave a try!