Without the help of a password management tool, it is getting more and more difficult to remember all the passwords for all the online services and subscriptions we use on a daily basis.
If you're one of the more than 20 million people who still use the password "123456," you can secure your online accounts by reading this article about Passwarden review.
Passwarden Review 2023: What Is Passwarden?
KeepSolid launched Passwarden, a freemium password management service, in 2020. Paswarden is a freemium service, which lets you use it before actually paying for the premium plan.
After enrolling, you can use Passwarden as a web application. All users have seven days to use both the free and paid features.
After the trial period, you still get Passwarden's free features can and you can continue using the free version.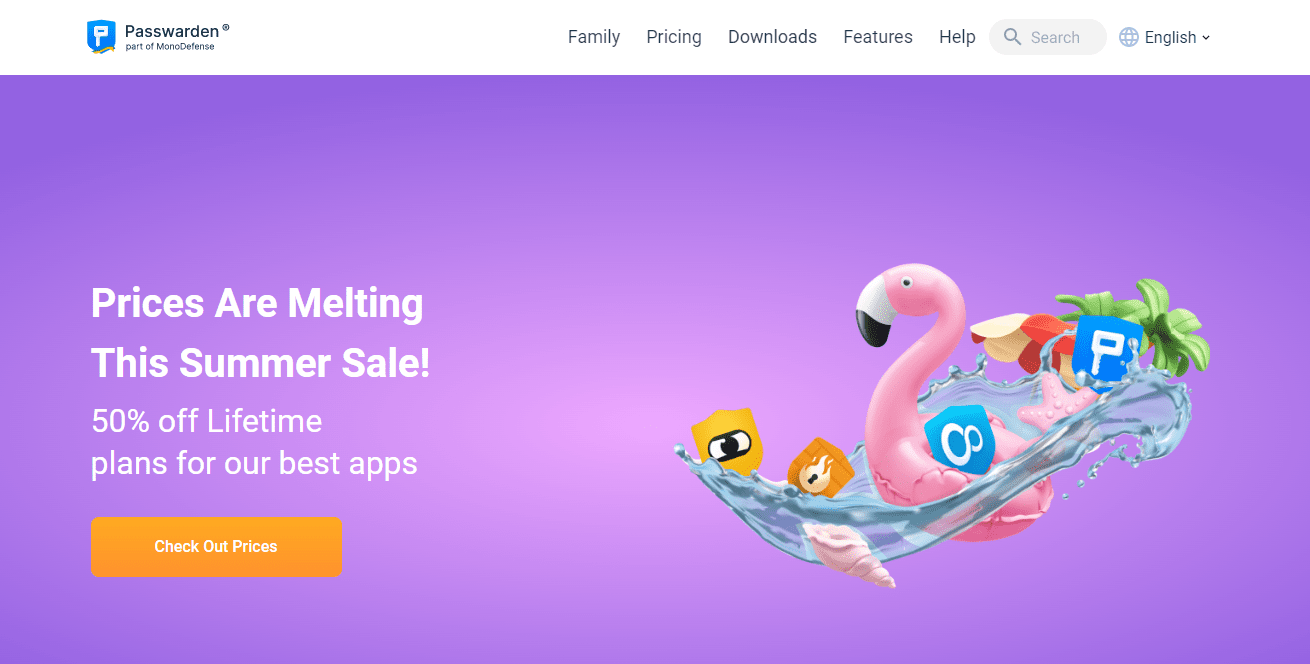 It's a decent password manager, but it has a few notable features worth mentioning. As a password manager for families, it can accommodate more users than some of the best tools in the business.
Passwarden features a variety of pricing options, including lifetime, yearly, and monthly memberships.
You may also like:
Passwarden Ease of Use
Passwarden is an easy-to-use password manager, according to many users. However, there is still some room for improvement.
Making an account is simple. If you don't want to, you are not required to use your personal or work email. KeepSolid permits the use of masked email addresses as well.
You only need one KeepSolid account to access multiple KeepSolid apps.
The Android app eliminates the need for a shared email account entirely. If you don't already have a long-term, annual, or monthly membership to Passwarden by KeepSolid, you can test it out in Guest Mode for free.

Passwarden user interface is pretty simple and common. Switching to dark mode makes things easier on the eyes.
For 90 days after deletion, items are kept in the Trash tab. If users could delete multiple items at once, Passwarden might be improved.
In my testing, both the web and Android versions of this password keeper worked well. Even though the Trash tab wasn't present in the latter, the features worked as expected. I was thus able to retrieve my deleted items when I signed into Passwarden using a browser.
There is a dynamic search box on this password manager's website, making it a breeze to find articles.
The Passwarden's search engine could use some work, though as sometimes, the popular keywords don't yield accurate results.
Passwarden Customer Support
You'll need to submit a support ticket in order to get in touch with KeepSolid's customer support team. I was able to get a response within 24 hours twice. In spite of this, I received no response when I directly emailed them.
There are many different self-help resources available on Passwarden. You can find comprehensive how-to guides and helpful FAQ pages here.
Passwarden has dozens of five-star reviews on Google Play and the Mac App Store.
Quick Links:
Conclusion: Passwarden Review 2023
Not all password managers are as powerful as Passwarden. There is no denying that Passwarden can safeguard family passwords and it comes with an unmatched Duress Mode. However, the maximum number of user seats is seven, which is lower than that of other market leaders.
Passwarden's limitless device connections and data storage make it a valuable product for personal use.