Main Differences Between Samcart and Kartra 
Let's look at the key differences between Samcart and Karta:
When comparing Samcart and Kartra, they have distinct differences in their features. Kartra stands out for its comprehensive marketing toolkit, encompassing features like SMS and email campaigns, while Samcart provides fewer marketing options.
In terms of building capabilities, Samcart focuses on sales and checkout pages, whereas Kartra takes it a step further by allowing users to create a complete range of pages, from websites to sales, checkout, and landing pages, all consolidated within a single dashboard.
User interface experience varies between the two platforms. Samcart prides itself on simplicity, making it easy to navigate. On the other hand, Kartra's interface is a tad more intricate, offering a wider array of functionalities.
Price-wise, there's a divergence as well. Samcart comes in at a more affordable price point, starting from $49 per month for its basic plan. Meanwhile, Kartra carries a slightly higher price tag, with its basic plan beginning at $99 per month.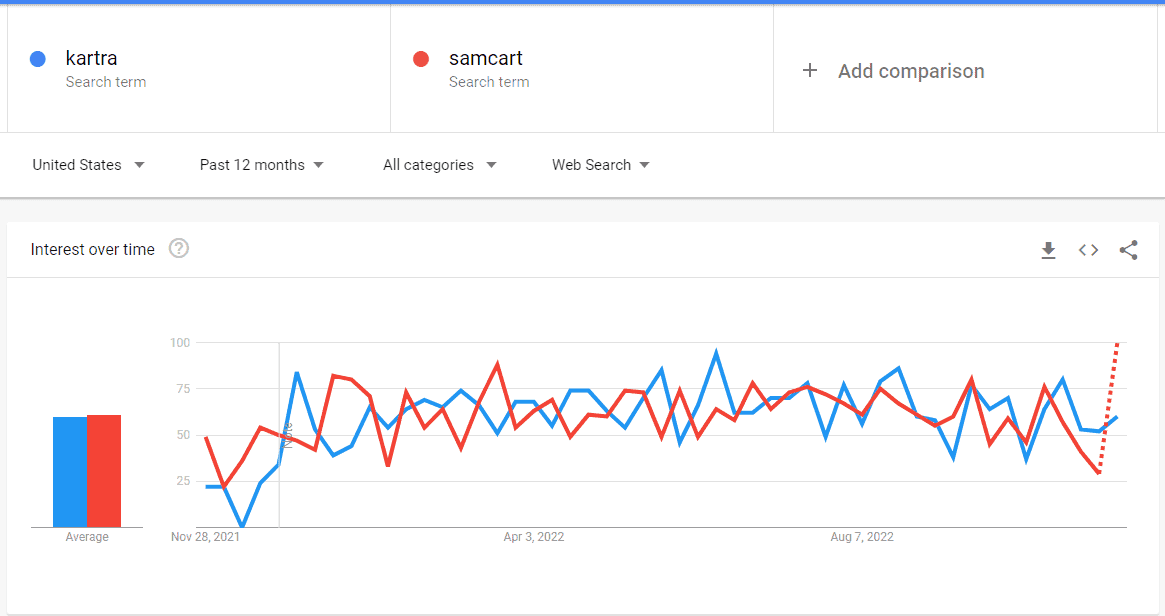 What is Samcart?
SamCart is an online tool designed for people who want to sell things, both physical items and digital goods like online courses, memberships, and ebooks.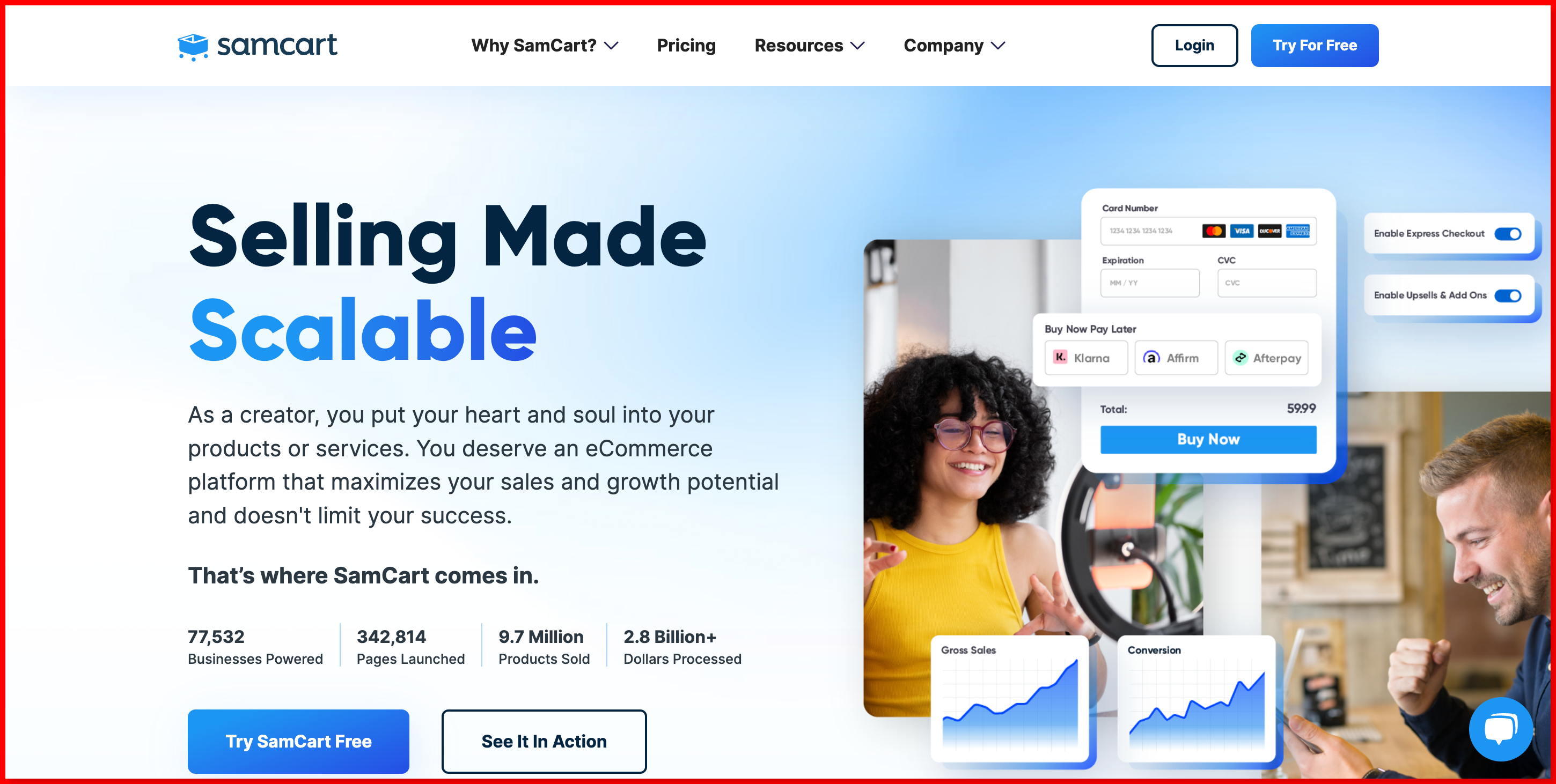 It's easy to start accepting orders online with just a few clicks. SamCart has a feature that lets you create and manage online courses from a simple dashboard. So, whether you're selling products or teaching classes, SamCart has you covered.
Who is SamCart for?
SamCart is a platform for online shopping that has helped process more than $1 billion and sold more than 7 million products.
It is used by a wide range of entrepreneurs and businesses, such as course creators, authors, Amazon sellers, e-commerce business owners, entrepreneurs, influencers, non-profits, and many more.
The platform helps you make sales and makes it easy for your customers to buy from you.
What is Kartra?
Kartra is an all-in-one checkout software created by Genesis Digital, whose founders are Everwebinar and WebinarJam, respectively, the two most popular webinar automation and webinar solutions.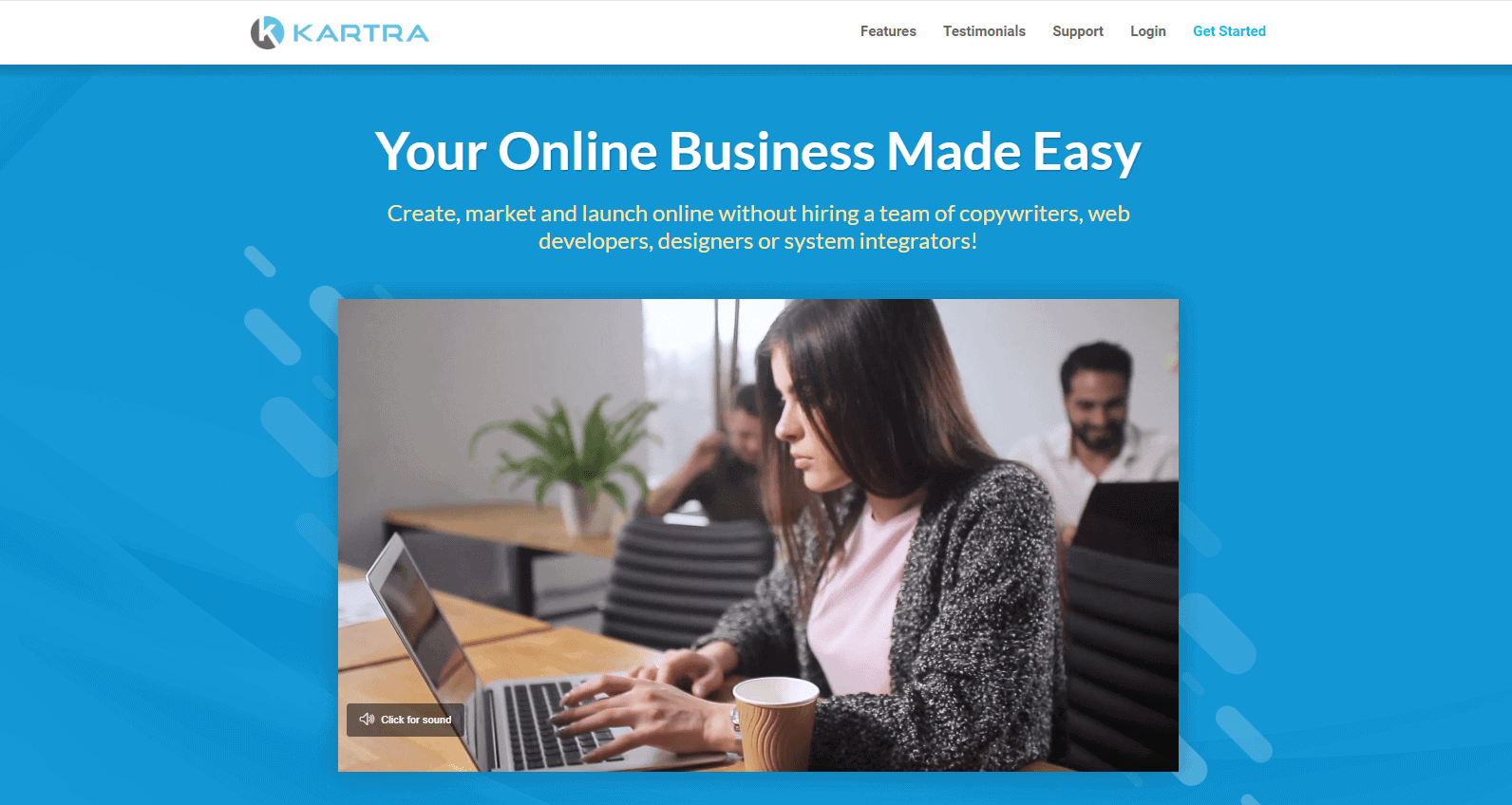 It has everything you need to run an online store, and it's been around since 2018.
Kartra is popular for providing a comprehensive set of eCommerce and marketing features. Kartra helps businesses, be they small or large.
If you want to build a membership website, Kartra is a great choice too.
Check out the full Kartra Review to find out how good is this funnel software.
Who is Kartra for?
Kartra is really made for solo entrepreneurs, authors, owners of digital products, and course creators who want a system with all the tools they need in one place.
Even though the price is high for most people who are just starting out in an online business, you should be able to save money if you use other tools like CRMs, email marketing systems, membership sites, etc. You can get rid of all of that with Kartra and just focus on one platform.
Quick Tip 🔥

By the year 2040, it is anticipated that over 95% of shopping will be done online.
SamCart vs Kartra Benefits
SamCart and Kartra are powerful e-commerce platforms that allow businesses to create and manage their online stores, sell products, and handle payments. Here are some benefits of each platform:
Benefits of SamCart:
Easy to use: SamCart's user interface is simple and easy to understand, so even people who have never used an online store before can set one up and start selling products.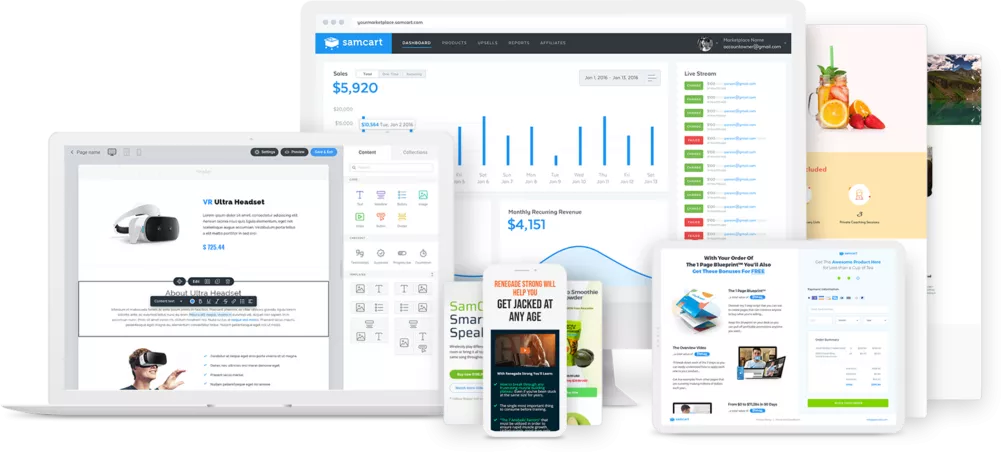 Flexible payment options: With SamCart, you can accept payments from different payment gateways like PayPal, Stripe, and Apple Pay, making it easier for your customers to pay you.
Upsell and cross-sell features: SamCart has built-in features that let you upsell and cross-sell products to your customers, which can help you make more money.
Integration with other platforms: SamCart works well with popular third-party apps like Zapier, Shopify, and Mailchimp, making it easy to run your business and marketing.
Benefits of Kartra:
All-in-one platform: Kartra is an all-in-one platform with many features like email marketing, landing pages, membership sites, and more. This makes it easier to run your business from a single platform.
Advanced automation: Kartra has advanced automation features that let you set up complex sales funnels, follow-up sequences, and automation. This saves you time and makes you more efficient.
Robust analytics: Kartra gives you detailed analytics and reports that show you how your sales are doing, how your customers act, and how your marketing campaigns are going. This lets you make smart business decisions.
Customizable templates: Kartra gives you a wide range of customizable templates for landing pages, email campaigns, and other marketing materials. This saves you time and effort when making your marketing materials.
Course And Membership Features 
Both SamCart and Kartra let you make online classes and membership sites. Both tools have a lot of well-made templates that make it easy to build classes and membership sites and get them up and running.
With Kartra, you can use the Memberships tool to make classes and sites for members only. This tool has a lot of useful features, like course templates, content drip features, and more, that you can use to make professional classes that convert well and look good.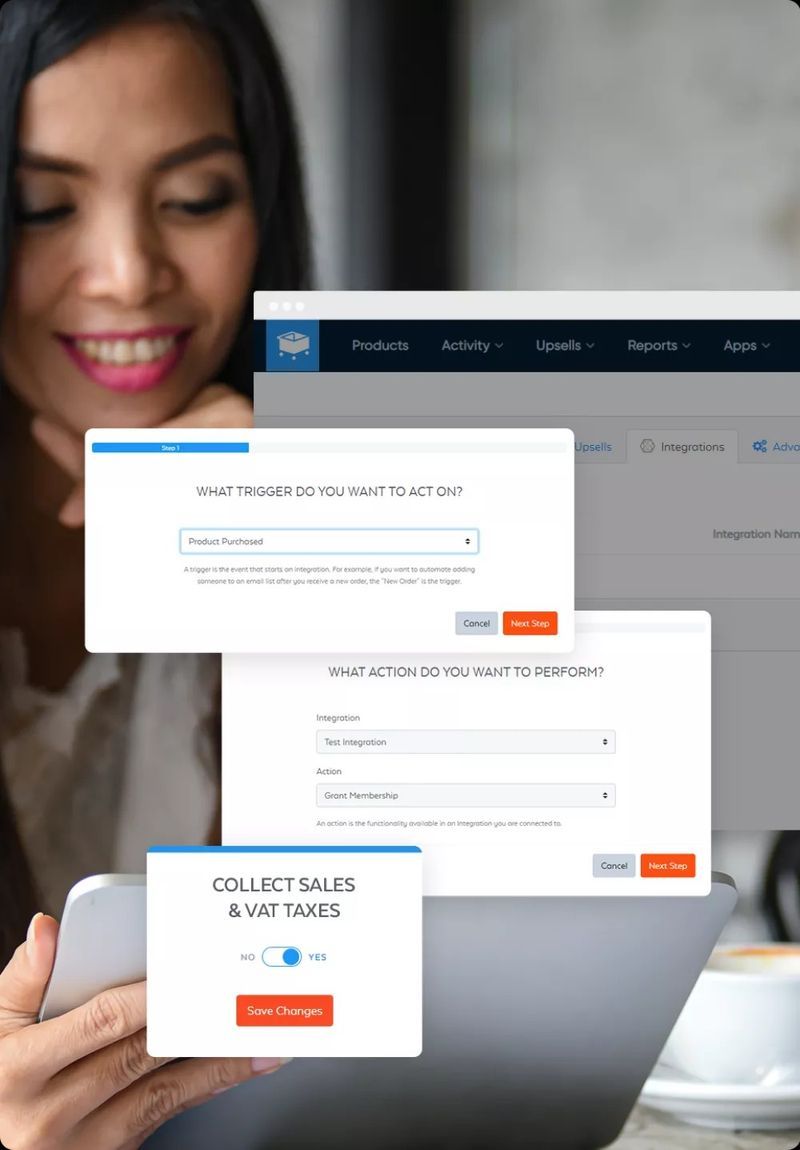 You can also make different levels of membership and different sites for each level.
With SamCart's Courses app, you can make and teach an endless number of online courses. Some of the features of the courses app are drip content, choices for managing students, task automation, and more.
You can also cross-sell goods and automatically enroll students with the Courses app, so you don't miss out on subscriptions and student involvement.
A page for online classes and membership sites offered by Samcart
Between the two, Kartra has more tools for managing memberships and courses. Kartra can be used to make any kind of membership site, while SamCart is more focused on making online classes.
Kartra Vs SamCart :Similarity
#1: An affiliate management center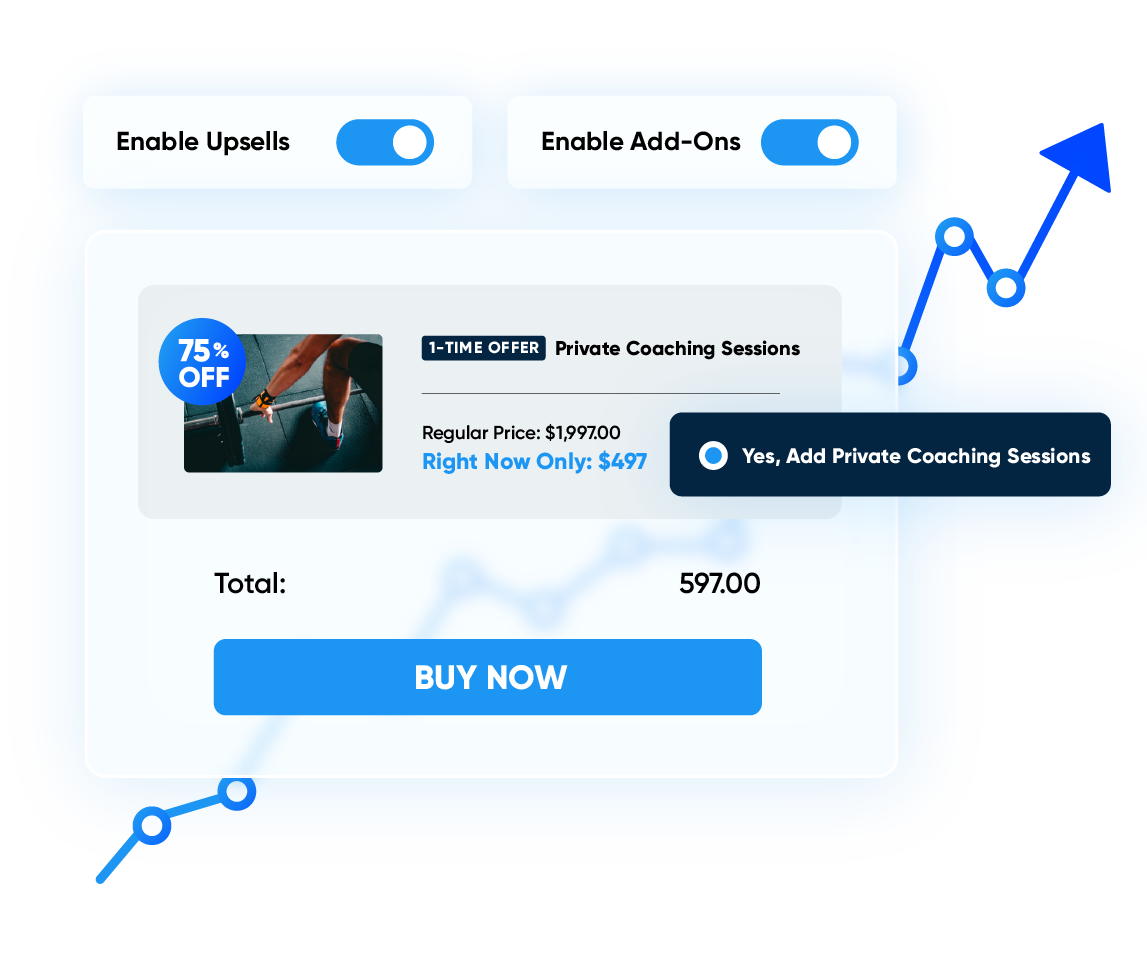 With this feature, you can hire third-party marketers to do the work for you in exchange for a commission. When done right and managed well, this is a cost-effective method.
The following are things you can do:
Make a page for affiliate membership
Find new people to join.
Pay out money to affiliates
Set up a payment gateway.
Generate unique links for affiliates
#2: Platform for joining groups
This is a feature that lets you host all of the content for your online course. You can also limit access based on payment or to a certain group of subscribers.
Let me say that SamCart does NOT have a built-in way to host memberships or courses. But it lets you integrate your favorite course builder like Teachable, Kajabi, etc.
Which, as far as I can tell, costs an extra monthly fee.
Kartra gives you an easy-to-set-up membership site where you can build your content. Also, there is a wizard that guides you through the whole process of development. It can be used in many different fields, such as consultations, e-books, etc.
#3: A service for sending out emails
To keep your business's sales going, it's important to keep a healthy, active mailing list.
Because of this, most sales funnels and online marketing tools now come with a mailing service built in. It lets you gather the email addresses that people leave on your landing pages and other places.
The addresses are then added together to make a list to which you can send broadcasts. In both systems, you have an automatic email responder that acts as a customer service bot for specific requests.
Even though this is already built into Kartra, SamCart lets you connect to a number of email service providers.
Pros and Cons of Samcart & Karra
SamCart Pros
Split testing facility
Easy-to-use interface
Adaptable pricing payment plans
Rich in features affiliate management
Active dashboard for reporting
Supports major payment platforms
Sets up very fast without any extra fees
Less card abandonment rates due to single-page product and checkout
SamCart Cons
Templates have limited design options.
Only the premium plan offers all the features of SamCart.
Kartra Pros
The software is easy to use.
It offers a better value than other similar tools.
It is a combination of many software in a single platform.
Kartra training offers help in using this software effectively.
It has a Facebook community for users to gather more ideas.
It provides the features of sales funnels and split testing.
Kartra Cons
A bit costly for SMEs and beginners.
The all-in-one feature is not perfect for all as some business owners prefer using separate tools for specific purposes.
When I compared Kartra with SamCart, what stood out the most?
When comparing Kartra with SamCart, the following are some of the features that jumped out to me.
Both of these marketing solutions come with capabilities that help you make more sales through the use of the Internet.
They promote your products, generate online sales, and provide exceptional service to your consumers while creating stunning sales sites (without requiring any knowledge of design or coding).
However, they are not the same on all fronts. Kartra provides you with a more significant number of functions than SamCart does.
Kartra is an all-in-one marketing platform that provides you with all of the tools you need to run your online business and accomplish the objectives you have set for yourself.
Building a sales funnel, managing email marketing campaigns, hosting your marketing videos, creating membership sites, and giving support are just some of the many things that can be done with Kartra, which has specialized tools for all of these and many other tasks centralized in one location.
Also, Read:
Conclusion: Which one is better? Kartra vs SamCart
As you can see from the explanation above, both SamCart and Kartra are powerful checkout software applications that can help you grow your online business. Both of these technologies can help you earn money whether you're selling digital or physical things, events, or seminars.
Both software programs differ in subtle ways and have diverse fan bases. SamCart, for example, offers one-click upsells, whereas Kartra offers funnels, a marketplace, and videos via which users may sell their products.
The biggest distinction is in their pricing, with Kartra being more expensive than SamCart. The latter is best for novices and newcomers, whereas the former will help businesses in the middle to advanced stages. Kartra, on the other hand, struggles in areas like email marketing.
I would prefer Kartra over Samcart since Samcart is a difficult tool while Kartra is a tried and true one.