In today's rapidly changing world, the traditional paper menu found in restaurants and cafes is becoming a thing of the past.
The first wave of the coronavirus pandemic made people increasingly cautious about touching surfaces in public places, and establishments had to find alternative solutions to ensure the safety of their guests.
This is where Stravopys comes in – a next-generation digital menu service that is transforming the way we interact with menus.
So let us begin.
Stravopys Review 2023: What Is Stravopys?
Stravopys offers a contactless dining experience through the use of QR codes. Instead of physical menus, a sticker with a QR code is placed on each table or in any other accessible area.
Guests simply use their smartphones to scan the QR code and instantly access the restaurant's menu on their screens.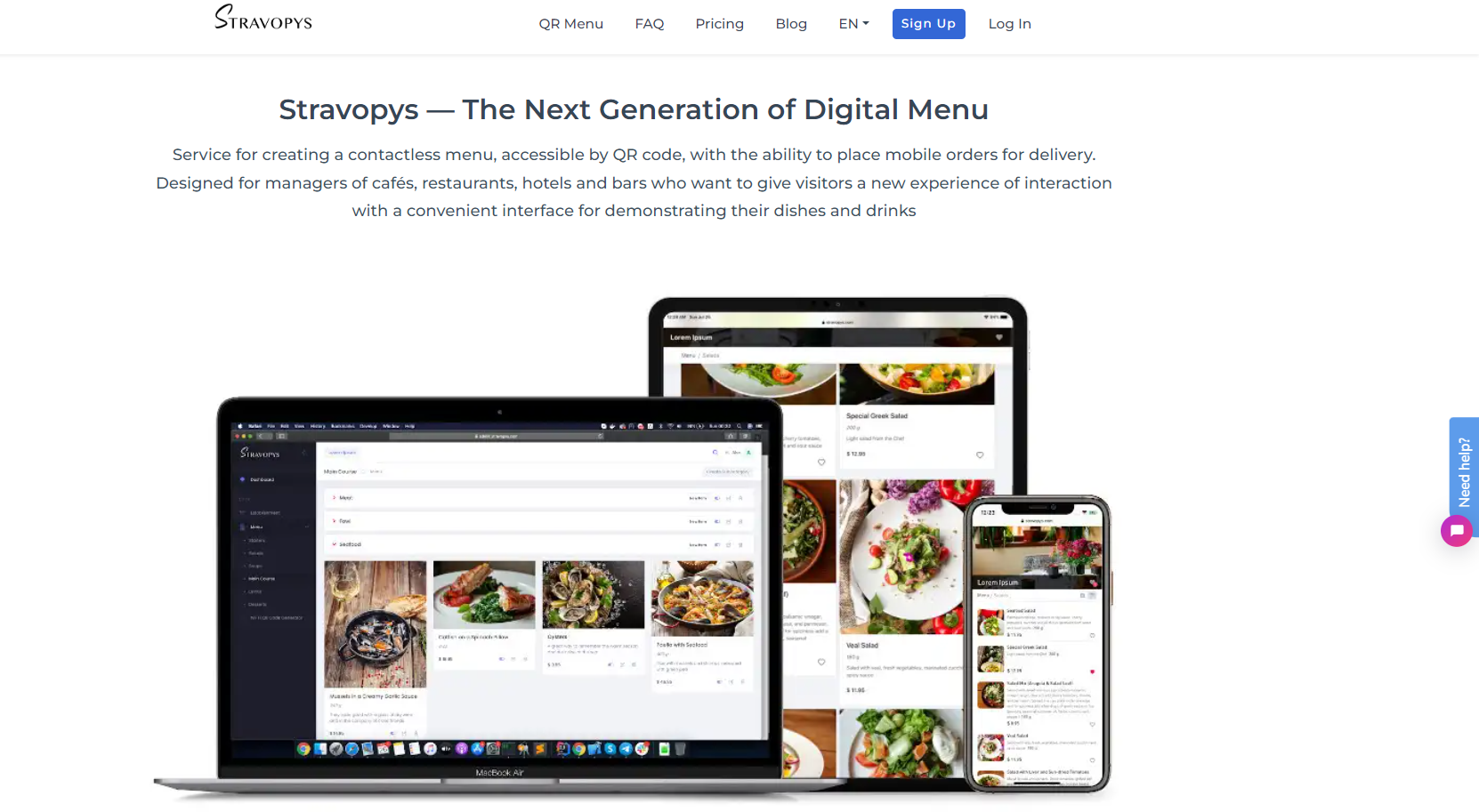 This contactless approach not only provides a safer dining experience for both guests and staff but also eliminates the need for costly and wasteful paper menus.
By adopting Stravopys as their digital menu solution, restaurant owners and managers gain numerous benefits. First and foremost, it enhances the safety of their guests by minimizing physical contact with potentially contaminated surfaces.
Additionally, Stravopys offers convenience and ease of use, allowing guests to explore the menu at their own pace and place orders directly from their smartphones.
Moreover, going digital with menus eliminates the recurring expenses associated with printing and updating paper menus, saving establishments significant costs in the long run.
How Does Stravopys Work?
Getting started with Stravopys is a breeze. The process begins by registering on their website and providing information about your establishment.
Once registered, you can start building your digital menu by creating categories and subcategories for food and drinks.
Then, you can add menu items complete with images, detailed descriptions, and prices. The user-friendly interface ensures that you don't require any technical knowledge to create an appealing and comprehensive menu.
Stravopys understands the importance of personalization for each restaurant or cafe. With their service, you can easily customize the digital menu to align with your establishment's branding.
You have the option to add your logo, create a unique cover design, and include contact information to enhance brand visibility.
The adaptive design allows for seamless updates, enabling you to add new items or remove outdated ones as your menu evolves. This flexibility ensures that your menu is always up-to-date and relevant.
Pros and Cons Of Stravopys
Here are some of the pros & cons of Stravopys:
Pros
Contactless dining experience through QR codes

Intuitive administrative panel for easy menu management

Customization options to tailor the menu to your establishment

Seamless access to the digital menu with QR codes

Hassle-free Wi-Fi connection through a QR code generator

Ability to accept and process delivery orders

Boosted promotion and selling features for increased sales

Comprehensive user experience with advanced dish customization options

Valuable insights through statistics for informed decision-making

Cost-effective alternative to traditional paper menus
Cons
Free trial only for 14 days
Quick Links:
Conclusion: Stravopys Review 2023
Stravopys is revolutionizing the way restaurants, cafes, hotels, and bars interact with their customers through the creation of contactless digital menus.
By leveraging QR codes, establishments can provide a safe, convenient, and cost-effective menu experience for their guests. 
With easy setup, customization options, and real-time updates, Stravopys empowers managers to create beautiful and engaging menus that enhance sales and customer satisfaction.
By embracing innovation and digital transformation with Stravopys, establishments can deliver a modern dining experience that sets them apart from the competition.