I was looking for a sound finance affiliate network to join, but there are so many out there, and it's hard to know which is the best.
Finding a good finance affiliate network that meets your needs can take a lot of work. There are so many networks out there, and it can take effort to figure out which is the best for you.
Aivix Finance Affiliate Network Review is here to help. I've researched for you and compiled all the information you need to decide which network is right for you.
So let us check out the Aivix affiliate program in more detail.
Aivix Review 2023: Who is Aivix?
Aivix has been a finance affiliate network in the industry since 2016.
The network allows affiliates to promote a wide range of direct offers to various GEOs, including Tier-1, Tier-2, Asia, Australia, and more.
With over 100 offers available, affiliates have various options to choose from to promote to their audience.
The network offers a variety of payment models to its affiliates, including Cost per Action (CPA), Cost per Lead (CPL), and Conversion Rate Guarantees (CRG) (for trusted partners).
Affiliates have a variety of payout options to choose from, including Capitalist, WebMoney, PayPal, Wire,  ZaleyCash, and a lot more.
The minimum payout threshold is $100, a relatively low threshold compared to other networks.
Aivix accepts all traffic sources but prohibits incentivized traffic. This means that affiliates are not allowed to offer incentives to users in exchange for completing an offer.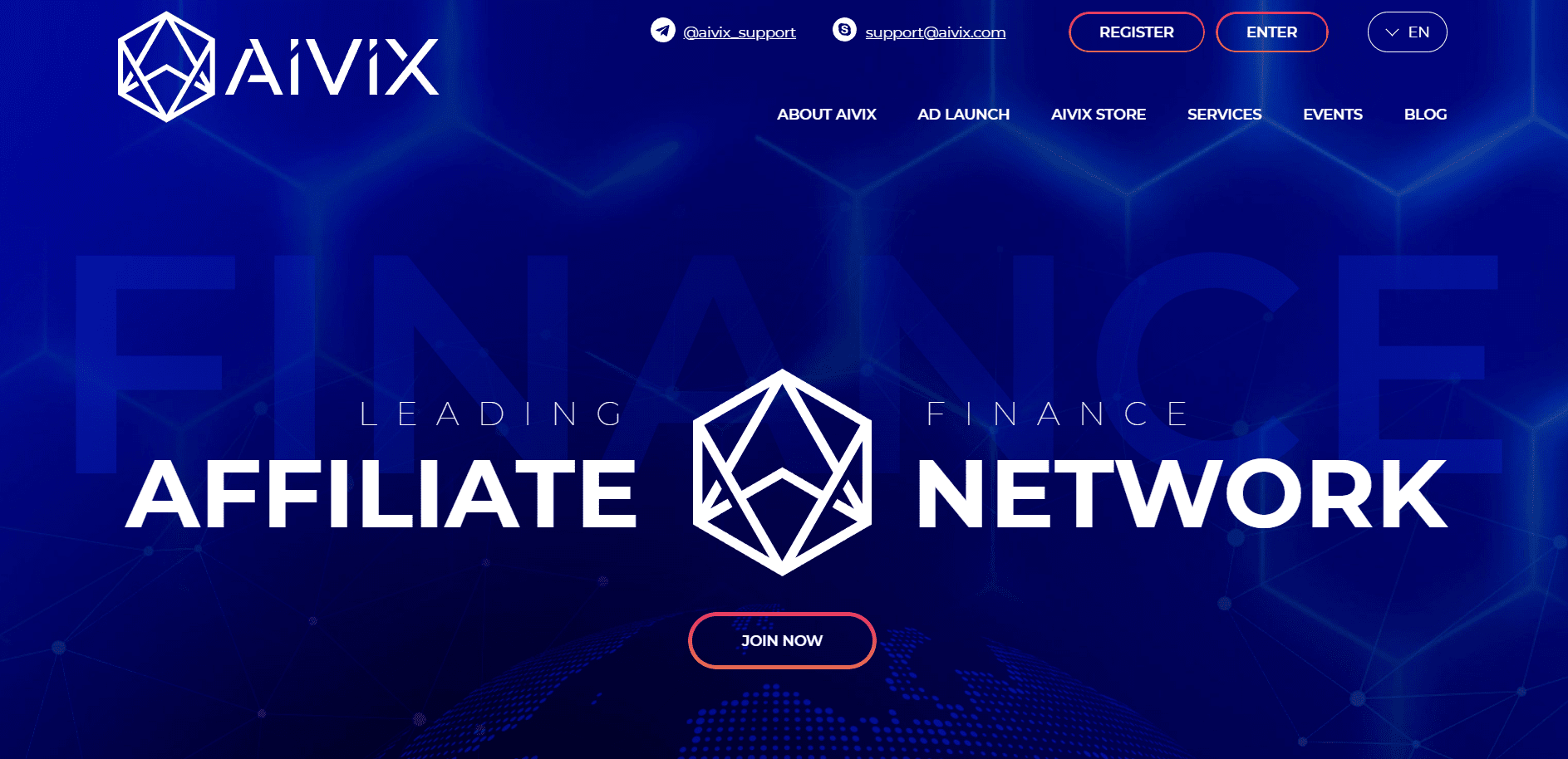 This policy is in place to ensure the quality and integrity of the leads generated through the network.
Aivix continuously updates its platform to cater to the needs of its affiliates.
The network offers a range of features to help affiliates optimize their campaigns, such as three post-back options (global, registration post-back, and deposit post-back).
These options allow affiliates to track the success of their campaigns and make adjustments as needed.
Short links are also available, an abbreviated format of tracking links generated by the system and can be found in the "Additional parameters" section for each offer.
Another feature available is domain parking which allows affiliates to add their tracking domain for better control over their campaigns.
Aivix also offers a 1% referral program for its affiliates. The conditions and duration of this offer can be discussed with the manager.
Additionally, the network has an in-house design team that provides affiliates with promotional materials to help them promote their offers effectively.
Aivix is a comprehensive affiliate network that offers a wide range of offers, multiple payment models, and various tools to help affiliates optimize their campaigns.
With a dedicated team of managers and an in-house design team, Aivix provides its affiliates with the support and resources they need to succeed.
Quick Links:
Conclusion: Aivix Review 2023
Overall, if you're looking for an affiliate network specializing in financial products, then Aivix is worth considering.
With detailed tracking data, helpful customer service teams, and a variety of content marketing services available, it could be the perfect choice for anyone looking to get into the world of finance-related affiliate marketing programs.
So give them a try today – you never know what opportunities wait on the other side!