Who are influencers? As the term itself implies – Influencers are persons who "influence" someone – a large number of their followers who trust them on social media because these persons managed to build that credibility.
That's one thing. Simply because someone collected thousands and thousands of Instagram followers who are women, doesn't mean that person is automatically an influencer for a brand of baby socks or men's beard styling products.
This has to be clarified because plenty of brands make the terrible mistake of not knowing who influencers really are and even worse – how to use them properly. If the influencer is, let's say, a really beautiful woman or man, it often happens that majority of their followers are of the other sex, so the client naively pays an outsized sum to promote a brand for girls on the profile of a lady followed by 80% men and 20% women.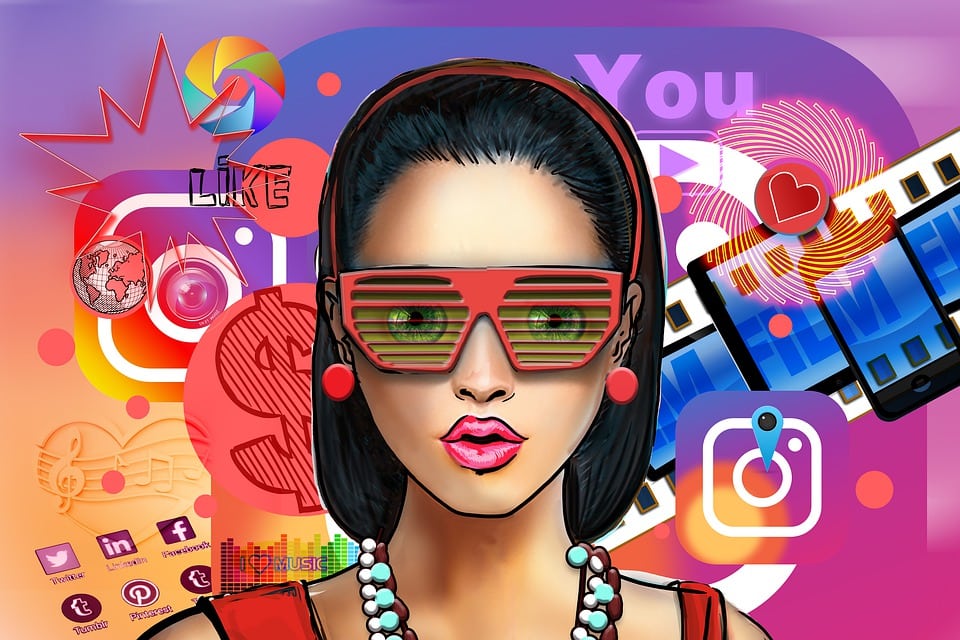 What should matter to the clients are the characteristics of the target audience such as age, location, or occupation, not just how many people follow someone.
People outside of digital marketing ask a lot of questions about this topic. For example – what exactly are influencers? How do they make a profit for big companies, and how for themselves, and is this a business that can be considered stable at all?
How important is it for each influencer to be profiled for a niche in which he/she actually has something to say and show, not to be just another person who promotes everything at the expense of popularity – because glory is short-lived? If there's no quality to support it, the future is shaky then… We will outline in this article how online influencers make money, create quality for their followers, and create long-term sustainable businesses.
Initially, bloggers and influencers think that the biggest success is just getting money for sponsored posts without realizing that it's much smarter than, if you successfully sell someone else's clothes, create your own brand of that clothing, where in addition to all the responsibility and ownership of the company, you'll also have control over finances and every aspect of the business.
The profits will be much higher in this case. Instead of selling someone else's stuff and products, a better strategy is to create and sell your physical or digital products, if you've tested and verified beforehand that this is what interests your audience.
How do serious influencers make money?
An influencer is also a mom who holds an association for helping young moms or a teenager who has a street dog care organization. Influencers are all of us for our group of people who love and follow us. When an influencer has a large group of followers on social media, he/she becomes interesting to brands.
Serious influencers, who become aware of the power and potential of their brand, hire a business person to help them elevate their brand to a higher level when it comes to profits. They have teams of people consisting of a social media team, photographers, video producers, lawyers, business coaches, PR managers, etc. Great examples are Chiara Ferragni (fashion industry), Kelsey Wells (fitness), Marie Forleo (life coach)… Now let's see what are the sources of revenue for an influencer that showed the best results.
Influencer marketing agency
A marketing agency is a bridge between brands and influencers. In order to be on an agency's list, you don't necessarily need to have a blog, you can only be an influential person from a social network. If you are a blogger or influencer, people from the agency will contact you when a client with a brief appears that matches what you normally post and you'll be able to choose if that campaign is something you would like to support.
If you don't want to wait for agencies to find you, be proactive and let them know via social media or email and submit your Media Kit and Google / Instagram / YouTube / newsletter analytics.
Brand ambassador
This is a wonderful way for influencers from any field to make money, doing what they love and promoting what they really believe in, and which is in accordance with their personal brand. When entering into a contract with a brand, you should check whether the contract is exclusive or not, because if it is, then you won't be allowed to use similar products.
Aside from pure brand advertising where elected ambassadors carry sports equipment or drink juice in commercials, there are great examples of food bloggers working with brands that produce food and use those products in their recipes. You can become a brand ambassador by communicating with the brand through networks to get you noticed or contact them directly and suggest what type of collaboration you have in mind.
Sponsored post
Sponsored posts are something you often see on Facebook and Instagram and this is one of the most common ways to advertise. It works by having the brand pay you an agreed-upon figure to write and talk about them on your blog, Instagram, YouTube or Facebook and present their product or service through your authentic voice.
You may be contacted directly by the brand or agency running the brand. In most countries, it's mandatory to emphasize that the post is sponsored.
Website
Although it may seem that social media are enough, creating a website can help both micro and macro influencers expand their brand and monetize their reach more effectively. Of course, every website needs quality hosting.
Influencers usually opt for websites and blogs powered by WordPress, which really is a great solution knowing it's an open-source content management system (CMS) written in PHP and paired with a MySQL database.
Given that it's written with a MySQL database, the most natural hosting for such a website is MySQL hosting. This type of hosting is considered highly affordable with plans that offer fair features – price ratio, which includes fast and reliable performance, generous disk space, and easy management as a must.
With a website, influencers have a one-stop-shop to showcase their brand and share it with potential partners. All of this with more flexibility regarding messaging and format.
Email newsletter advertising
Newsletters are a great way to keep in touch with your followers and offer them the added value that not all of those who follow your blog will get, but only those who subscribe. If you want these people to leave you an email, it's necessary to offer them something they'll exclusively get.
You should send newsletters on a regular basis and keep social media as a tool through which people will come to subscribe to your newsletter. Some of the best platforms used to send emails are MailChimp, Drip, Boomerang …
In them, you'll see analytics – who reads you, what's an open rate, how many new people subscribed, etc. Accordingly, you will be able to charge it as additional customer service. People from the mailing list are above Facebook, Instagram, and other social media because they have given you their trust – an email, and now it's up to you to justify it. Social media come and go, contacts stay.
Prize-winning games and giveaways
Giveaway on Instagram is a very popular way to offer added value to your followers, but also to get more people who may like your profile, product or service. The giveaway should be organized with people whose audiences are complementary to yours. Ask followers to leave comments, to like, follow, and more to gain more insight into the needs, desires, and fears of the target group, which you can later respond to with better content.
When a prize-winning game is in progress, you can further boost it to reach more people on Instagram. Also, keep in mind that if you sell a physical product, while the game is on, the sale will be "dead", because everyone will want to try their luck and get that product for free.
Video advertising
Monthly favorites is a type of video advertising that's actually a great way to promote your new product in a more engaging and authentic way on YouTube, IGTV, Facebook Video, LinkedIn Video. Video advertising doesn't just have to be a video showing the favorites of the month, related to makeup, but it can be anything to do with your range of interests and knowledge, whether it's extreme skiing, making delicious cakes or working with children.
All that matters is that you present the specific product in an interesting way, without making the video boring and marketable, but interesting and in the context of your regular video content.
Affiliate networks
Affiliate networks are a great way to make money from abroad but, if you're planning to do affiliate marketing for overseas brands, it's necessary that you have a target audience that would buy something globally.
Top-selling affiliate programs include Amazon books, gadgets, beauty products, fashion pieces, etc. When you join an affiliate program, you'll receive a unique code that will help the company to track how many conversions are coming from your code, or how much your followers buy products through you.
Private affiliate programs are owned by an individual, not a corporation, so you can write directly to the author of a book or the owner of a product you like. Private affiliate programs work by recommending to your target group a product or service that you believe in and then receive money for every person who comes through you.
Working with people
Definitely, one of the favorite ways through which influencers earn money is working with people through lectures, both offline and online through the sale of digital products such as digital books and courses. Influencers adore organizing live workshops, training, seminars or courses.
In this way, influencers get to know their followers in person and work with them to turn their hobby into a business, to scale their business globally, and to create a passive income, digital products, etc.
Other forms of working with people are meetups. These events are often held by fitness bloggers (but not only them) in collaboration with sportswear brands, where girls who come can exercise with influencers for free and get giveaways, with the goal of promoting a new new product to gain more visibility for your brand or to connect with people who do similar things.
The meetup aims to get the audience acquainted with the influencer and can be held in any space that is appropriate for the influencer and brand, be it a store, restaurant or outdoor venue.
Several more forms of earnings of influencers are: passive incomes (launching a course that has been prepared for years), closed Facebook groups (charging fee for membership), premium content, coaching, giving speeches, consulting, copywriting, online products (workshops and courses become digital product), and physical products (jewelry, cookies, handicrafts, decorative objects, etc.).