More than 66% of Facebook users follow the brands they like. Over 90% of Instagram users interact with their favorite brands there.
So, it's not wrong to say that with the right SMM (social media marketing) strategies, you can get the best results from social ads.
Whether you are a blogger, a media buyer, an ad planner, an advertising agency, or a company, you should be using Facebook and Instagram.
These are the most popular social media sites with a lot of users. Using tools like PowerAdSpy, marketers can keep an eye on the advertising strategy of their competitors.
In this review, we'll talk about everything there is to know about PowerAdSpy. Let's get started without wasting a lot of time!
PowerAdSpy Review 2023: What is PowerAdSpy?
PowerAdSpy is a social media ad spy tool geared towards the next generation. It reveals your competitor's ad strategy and keeps you one step ahead in this competitive market.
This ad intelligence software lets you see what your competitors are doing with their ads on Facebook, YouTube, Google, Instagram, GDN, Reddit, Quora, and Native ads, among other popular social media sites.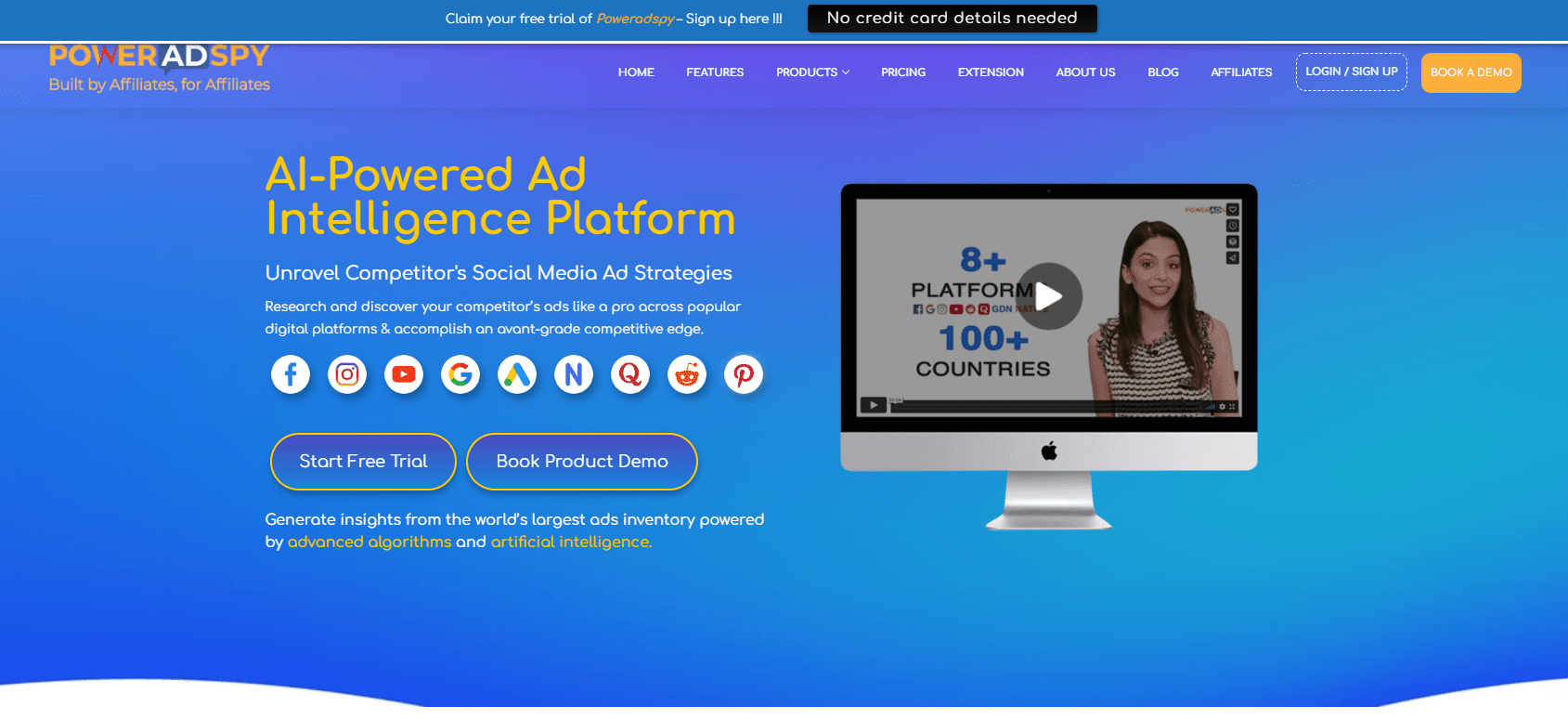 PowerAdSpy has a database with more than 100 countries and 50 million ads. PowerAdSpy is the best ad intelligence software because its database is updated every day with more than 50,000 ads.
It can also be added to Chrome, which makes it easy for marketers. They can easily find out what their advertising strategy is.
PowerAdSpy Pricing: How Much Does It Cost?
With PowerAdSpy, you can choose from seven different price plans, one of which is free.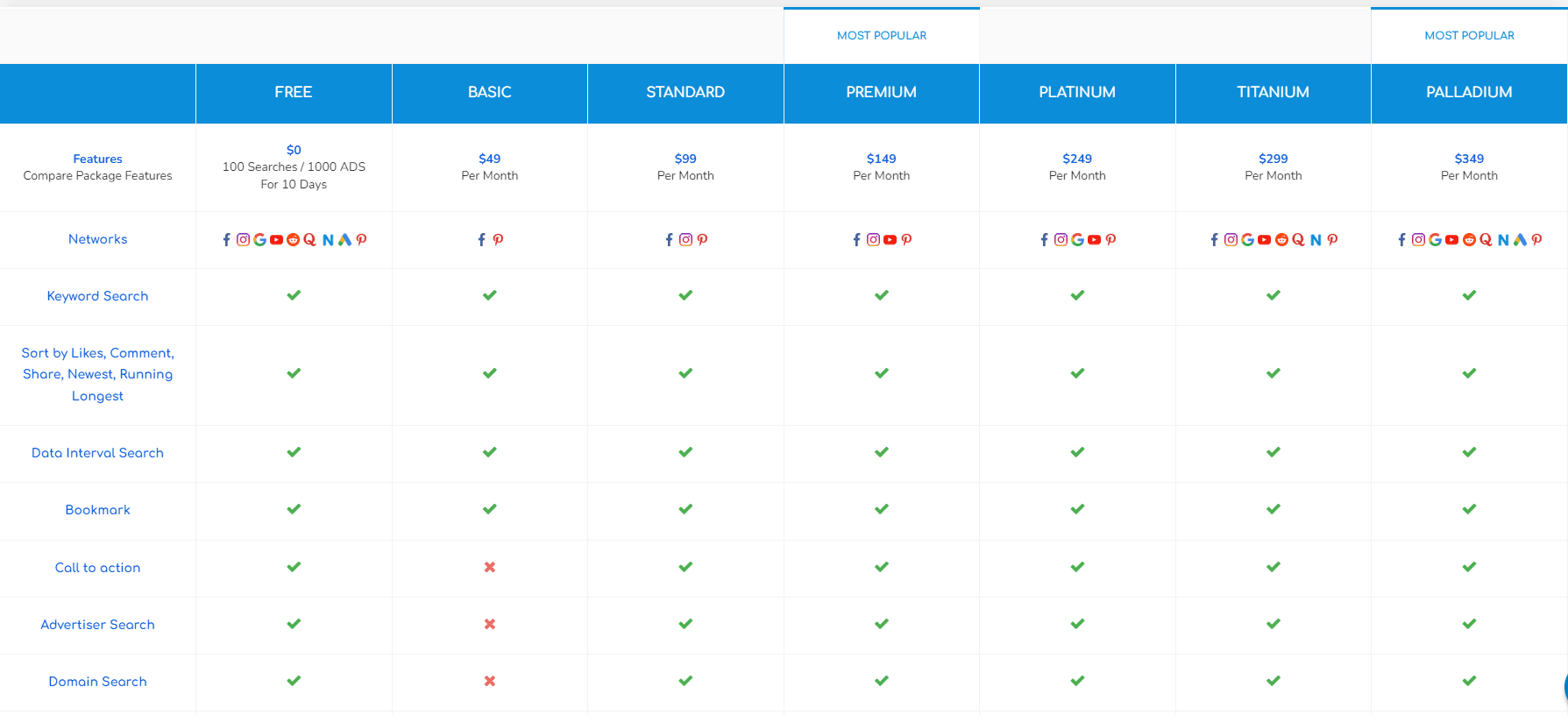 Free:- Access to all marketing channels that are supported with a limited number of ads.
Basic:- Only the Facebook advertising network is supported by the basic plan. It is the best for people who advertise on Facebook.
Cost: $49/month.
Standard:-The standard plan works with both Facebook and Instagram. With this plan, you can use all of PowerAdSpy's main tools.
Cost: $99/Month.
Premium:- Along with Facebook and Instagram, the premium plan also works with YouTube. With this plan, you can use PowerAdSpy's full set of tools.
Cost: $149/month
The platinum:-The Platinum plan supports all premium platforms, including Google, as well as Google. With this plan, you can use all of PowerAdSpy's tools.
Cost: $249/month
Titanium:-Along with platforms that support Platinum, platforms that support Titanium also support Native Advertising. You can use all of PowerAdSpy's features.
Cost: $299/month.
Palladium:- All 08 platforms can be used with Palladium. PowerAdSpy lets you use all of its features.
Cost: $349/month
Quick Links:
Conclusion: PowerAdSpy Review 2023
In my opinion, PowerAdSpy is the best software for media buyers, entrepreneurs, and marketers to use for identifying Facebook ad opportunities.
PowerAdSpy is for everyone, whether you run an eCommerce business, a SaaS business, or a marketer.
If you use this tool right, you will see a rise in the number of people who buy from you.
PowerAdSpy is a bit pricey, but it's worth it because it has so many useful features. I would suggest that you try it out for free and then buy it if it helps your business.
You can tell us what you think about PowerAdSpy in the comments section below. I've talked about everything about PowerAdSpy in this article, so I hope you like it.