Looking for an unbiased Tailor Brands Review? We got you covered!
Branding your business is hard. You need a logo, an easy to remember the name, and a memorable tagline.
It's also really important that you get these items right the first time because changing them later in your company's life cycle can be expensive and confusing for customers.
Most people who try to brand their own business end up spending hundreds or even thousands of dollars on branding materials that they don't use or love.
And, the first thing that defines your brand is your logo. 75% of Logos are the most recognizable brand identifiers.
With Tailor Brands review, we'll walk you through each step of the process from start to finish so you can focus on running your business instead of worrying about how it looks online and offline!
Solution: Tailor Brands has been in the market for some time now, and it has already made its name among one of the best in the market. It has made a name for itself by providing logo designing services that are cost-effective and attractive at the same time.

Tailor Brands eliminates your need for getting a costly graphic designer for your service. It doesn't require any technical skills, to begin with, and above all, you have a great set of tools. It is used by over a million users online and a new logo is designed every second here.
Before starting, look at what the numbers say about Tailor Brands: 

In our Tailor Brands Review, we have covered everything about the pricing, support, and Tailor brands services.
What is Tailor Brands?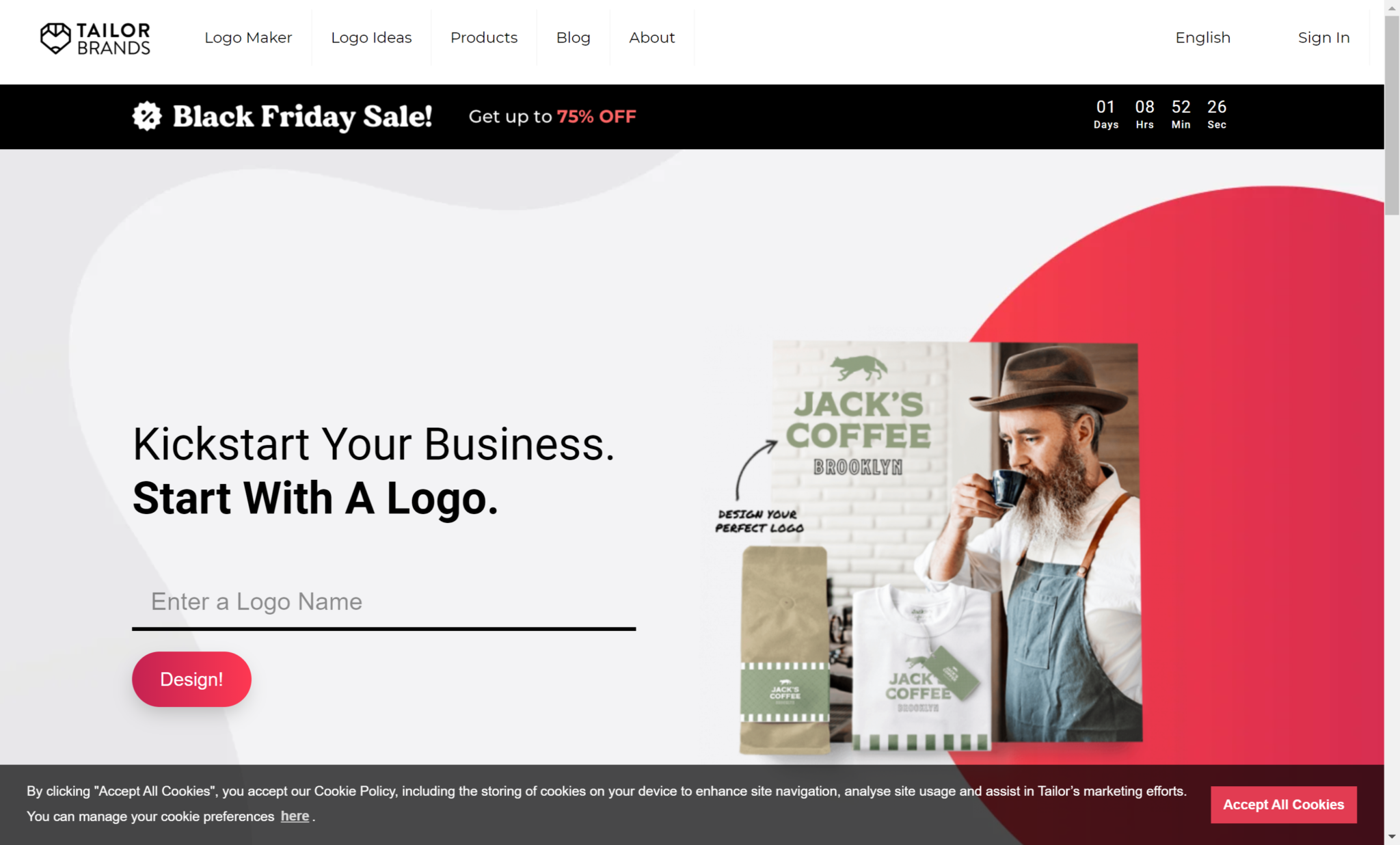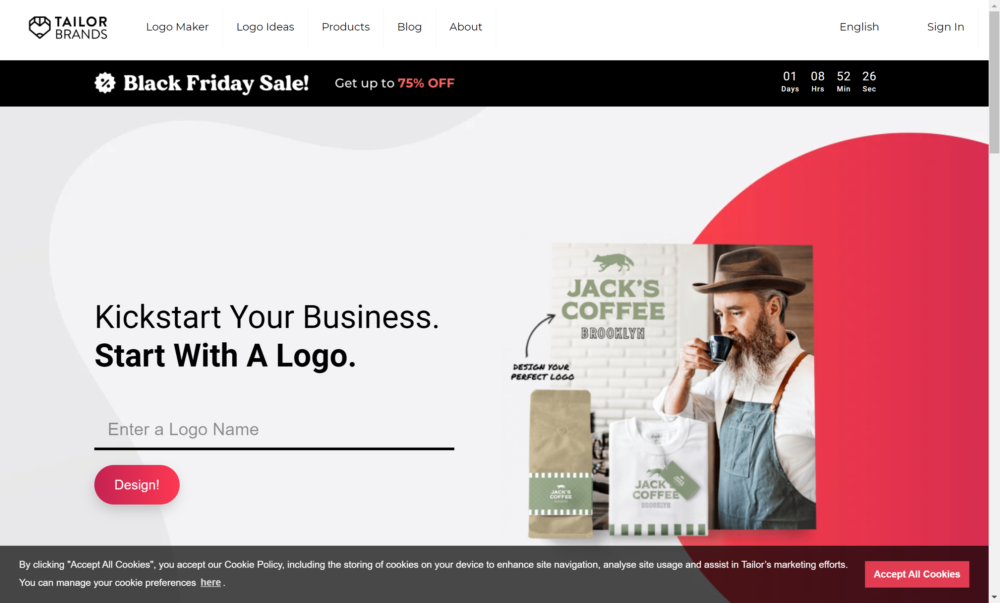 Tailor Brands is an online logo designing service and one of the most popular ones in the market that allows users to design simple custom-made logos for companies and brands in less than 10 minutes.
Not just that, Tailor Brands has got almost everything covered from logo design to presentations, and even entire brands with their unique and compelling "Branding Toolbox". The toolbox also provides marketing tools to help users publicize and promote their designed logo.
The platform is quick as a deer and allows users to design attractive logos on the spot in less than 30 seconds, and further customizations take just about 10 minutes or so.
With their distinctive and straightforward design and branding tools, entrepreneurs can give a boost to their business in the global market.
One does not require any design experience to create special online brand recognition by customizing the company's logo, website, and other services in just a couple of minutes.
Who Owns Tailor Brands?
Yali Saar Is The CEO and Co-Founder of  Tailor Brands. 
Saar has been mentioned in Forbes as one of the prominent designers.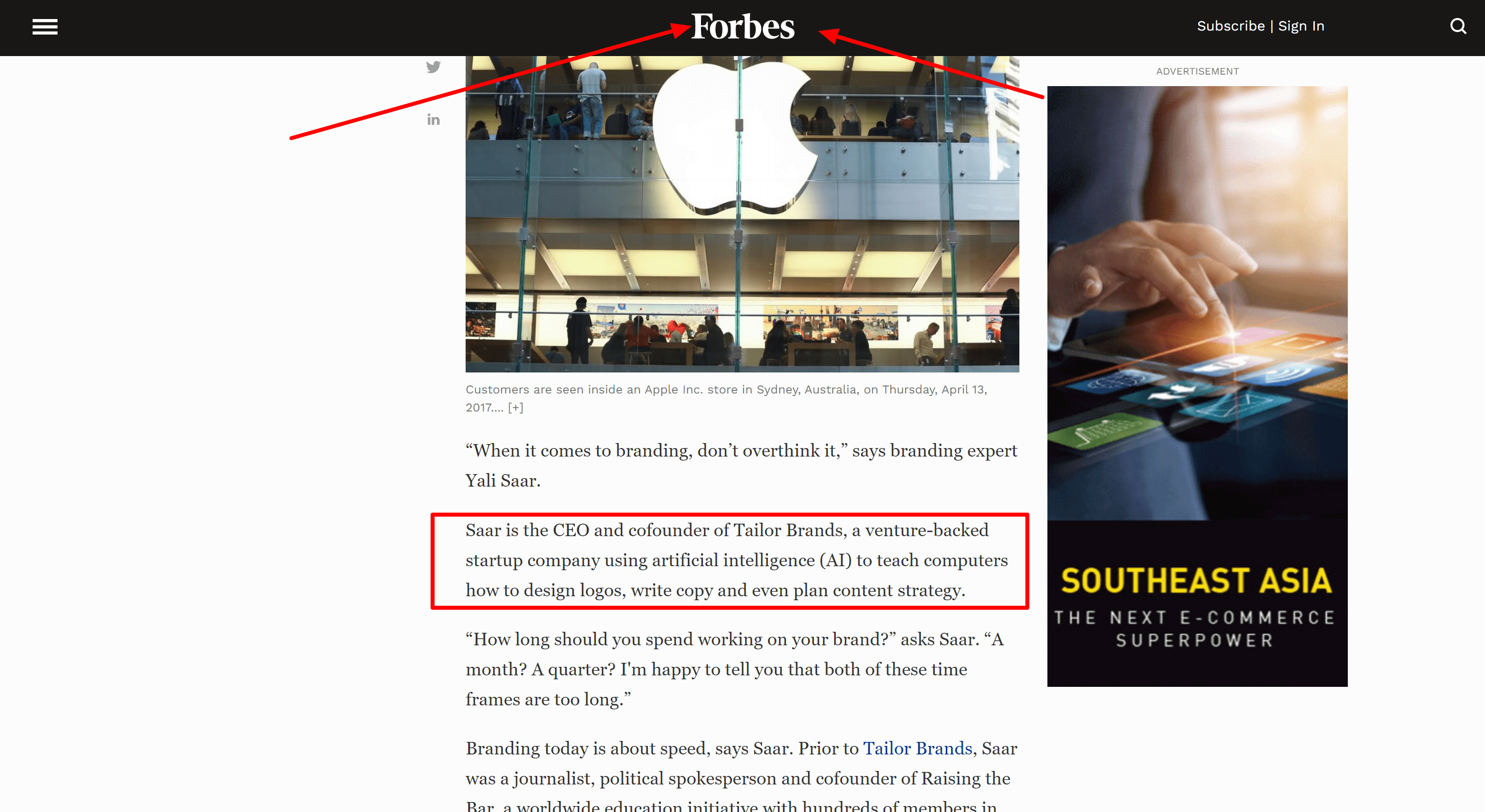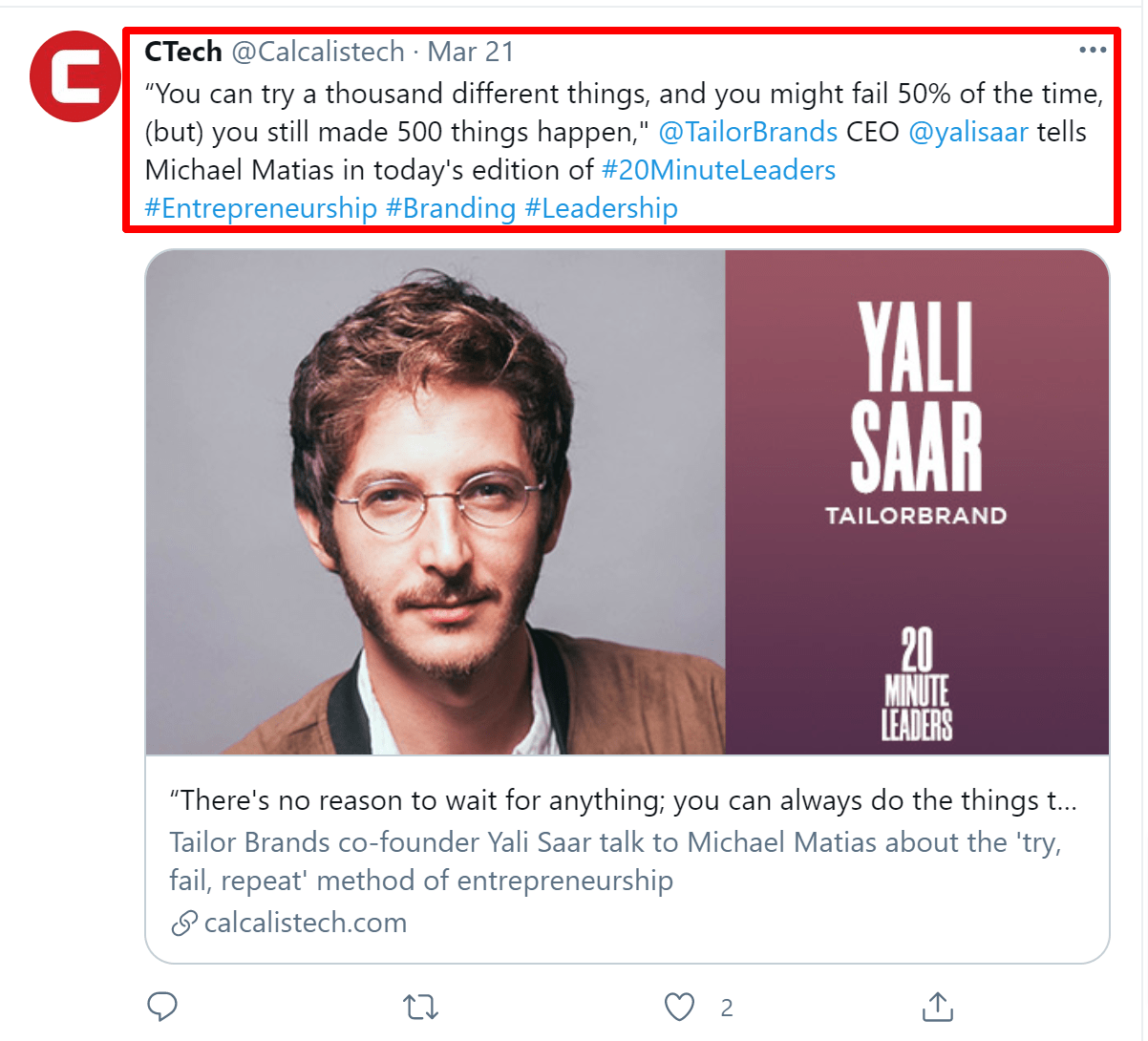 Let's find out more about Tailor Brands Logo Maker and Website Builder in this review.
Tailor Brands Logo Maker: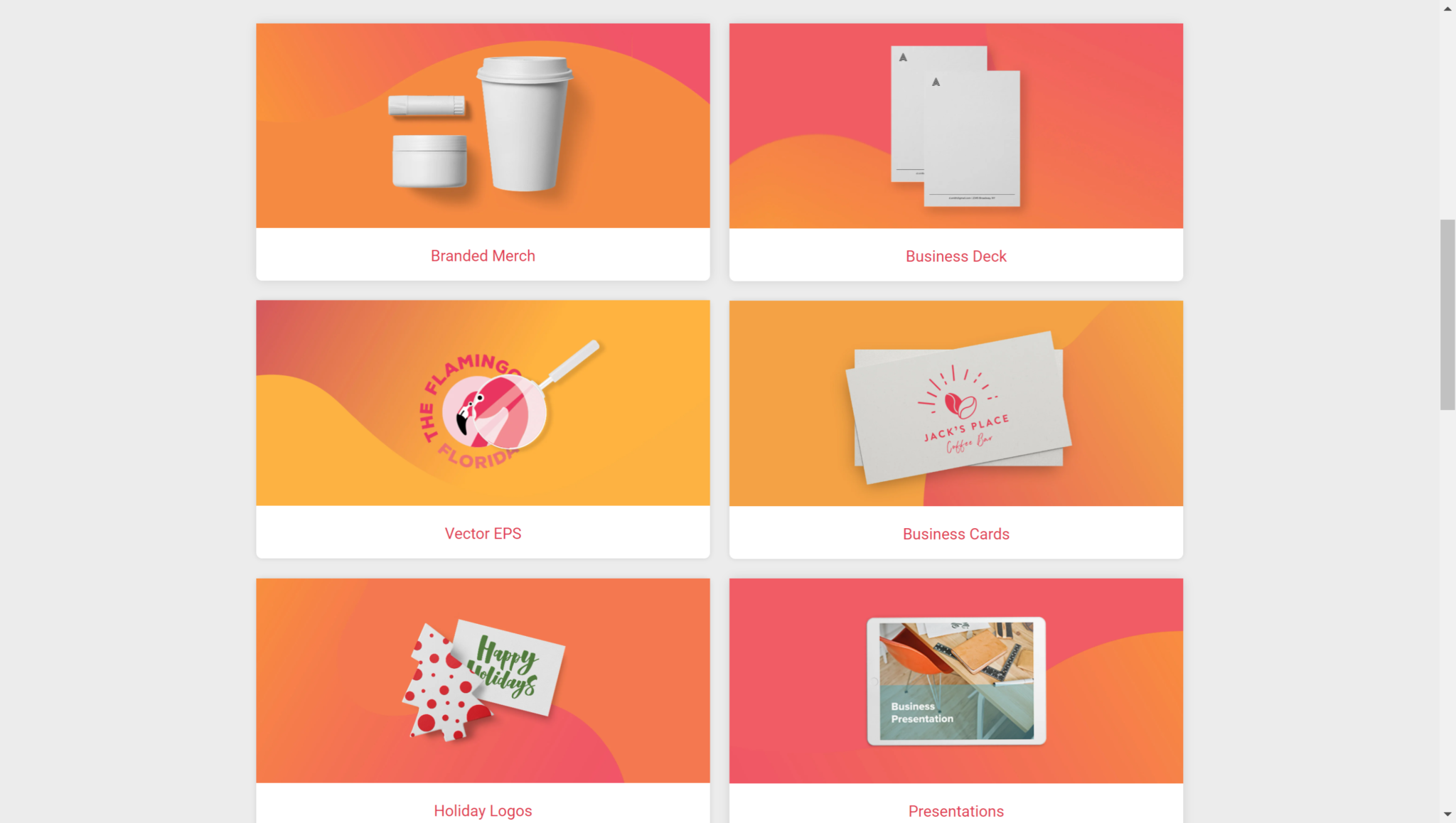 Tailor Brands logo maker- a well-planned and designed logo is itself a proof of quality service and that's why it is the basic need of every firm in the contemporary world.
The AI service delivers decent and reliable results in just a couple of minutes. With simple steps such as entering the vision of the company, the software will customize various logos according to it and then will display the designs of the logos from which you can choose the one you prefer the best and can download it.
If you want some modifications to the result, then you can simply design your logo by changing the font, color, size, and text.
Also, you do not have to pay to create a logo,  you just have to pay if you want to buy it with a copyright.
Tailor brand has a mobile app too known as the Tailor brand logo maker app but only for android users.
See, it's so easy to own a unique logo for your company.
Looking for a lifetime deal on your design software? Check out Appsumo latest lifetime deals and discounts here.
💥 What Are The Features of Tailor Brands?
Tailor Brands comes with some exciting features in an entire package called the "Branding toolbox". This toolbox offers some exclusive features that will bring seamless publicity and promotion of your brand and logo once it is ready!
Tailor Brands has a wizard tool that is powered by AI. The wizard shows you three different ways to make a logo for your company. You can choose one way with just text, one with an icon, or one with the initials of your company in the design.
Each option will take you down a slightly different path in making your logo. At the end of the process, you will get lots of logo options. The more logos you make, the less similar they are to your original design. The first logos are best because they usually look like what you wanted.
Furthermore, they offer a large library of icons. The more common your search terms are, the more icons you can choose from. The typeface library is good, but it's not anything special.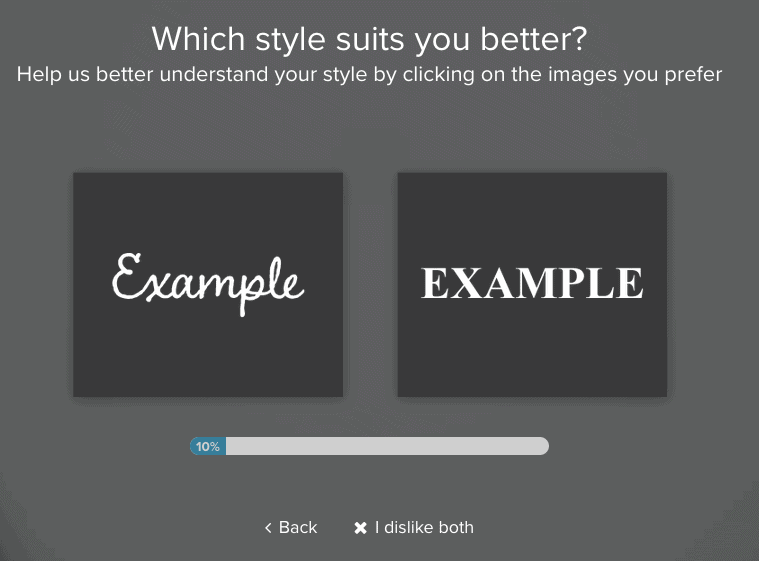 Here are some amazing Tailor Brands features:
Create Business Cards and Merchandise
If you want your logo printed on things like t-shirts or business cards, that's possible. Tailor Brands has a partnership with Zazzle, a service that can print anything you want on just about anything. You don't need to visit another site when ordering merchandise.
Seamless Integration with Social Media Tools
Tailor Brands has social tools that you can use for your business. You can make a logo and put it on Facebook or Instagram in minutes. The software will resize the logo to make sure it is the same size as the other logos. You do not need to have a strategy yet, but these tools are helpful if you are starting one.
Customized and Seasoned Logo Generator Options
This is a unique feature of Tailor Brands logo maker. Using this you can create logos for special holidays or seasons. For example, Tailor brands give Santa hat logos or the Halloween day logo.
Logos are automatically added to your brand profile as different holidays and seasons come up.
The only downside is the logo could at least have used the same typeface as the original logo.
Tailor Brands is a great logo maker service that offers various marketing and business services. It is a choice for graphic designers from medium-sized to large businesses.
How Does Tailor Brands Work?
For our Tailor Brands review, I decided to put words into action and started with the logo creation and designing.
We found Tailor Brands as one of the quickest and easiest logo designing platforms in its class and a lot smoother than many services I have tried so far. You can pretty much have your first logo designed in a couple of minutes.
It's simple to create an eye-catching logo using Tailor Brands on the web. During the editing process, you can see your logo on various surfaces. After you've decided on a style, the next step is to personalise your emblem. If you're unsure, you can experiment with alternative typefaces and style components. Tailor Brands' social analytics tool also allows you to track the performance of your social media content, allowing you to optimize your social media strategy.
You can create a branded website using the sophisticated Tailor Brands website builder by connecting your domain to a custom domain. Then, based on the type of material you want to exhibit, you can select from a variety of themes for an online store or a blog. The design possibilities available depend on your goals for your website, however, there are two editing modes: fully automatic design and a bespoke theme. Both choices are responsive, and the content and design are both mobile-friendly and adaptable.
Tailor Brands Logo Customization: Ease Of Use
One of the best things I liked in the Tailor Brands Review is the ease of use and customization of logos. Graphics are a cakewalk to design here. You can pick the designs of your choice and create a logo out of them using personalized tools.
Once you register your account with Facebook or Google, you are free to customize the logo the way you want. I have never seen such a flexible and easy to navigate logo maker dashboard. (Honestly, Tailor brands logo maker is the best logo maker tool for newbies to pros. )
Here's how the Tailor Brands Editor looks like: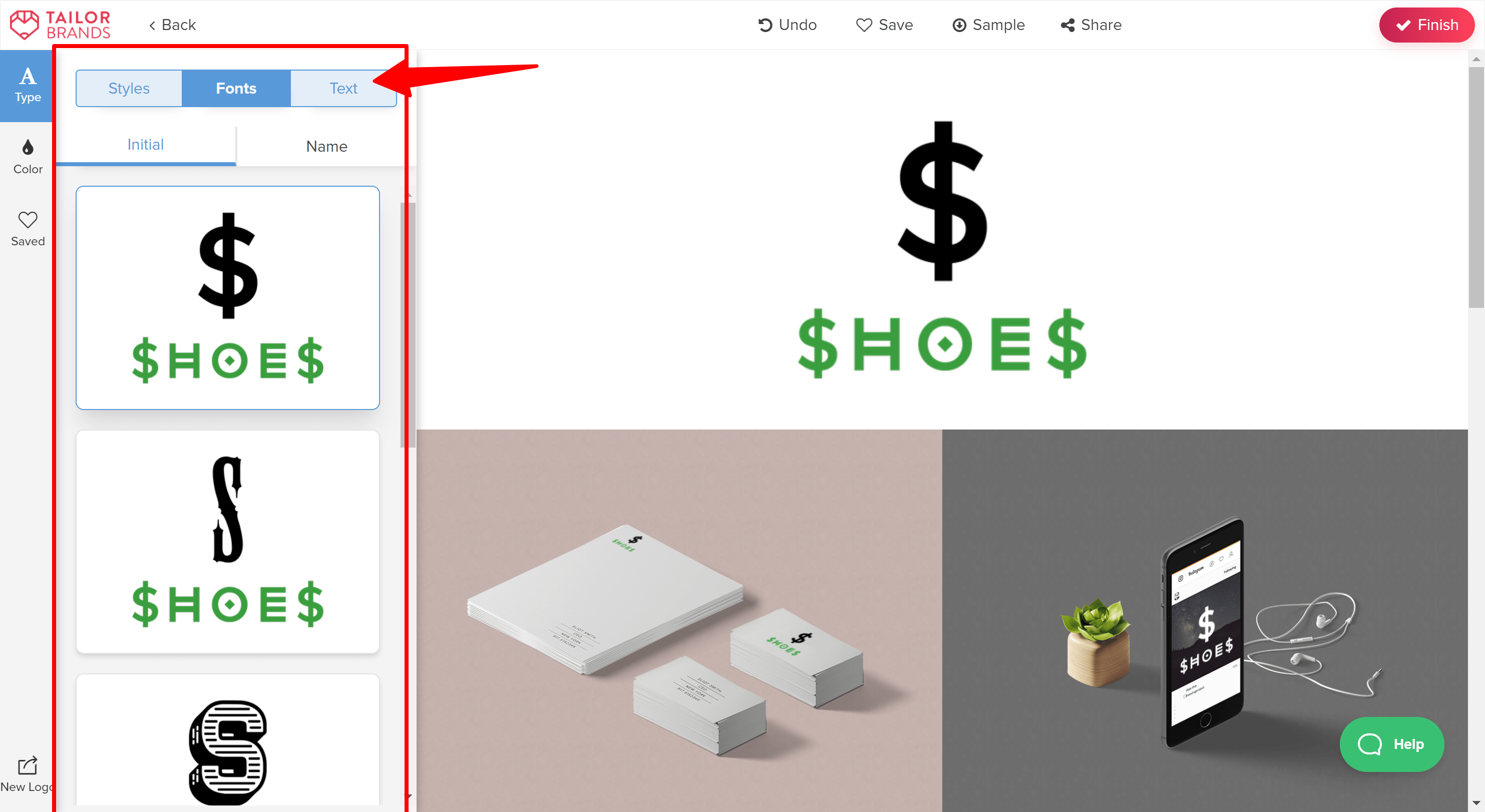 Styles: Using this option, you can create the styling of your logo. This option shapes your logo in various styles such as Smooth, Bold, Thin, Rounded, Elegant, Retro and others.
Fonts: Customize and choose the right font for your logo.
Text: With text customization, you can change the initial size, name and spacing between the fonts.
My verdict: Tailor Brands make life easier with easy customization and quick changes. You can preview your logo and design it the way you want. The best part is that it eliminates the need for hiring a designer.
Who Should Use Tailor Brands?
Well, everyone should.
Because everyone spends a hefty sum on logo and brand. So, it is always better to look for a reasonable and robust solution.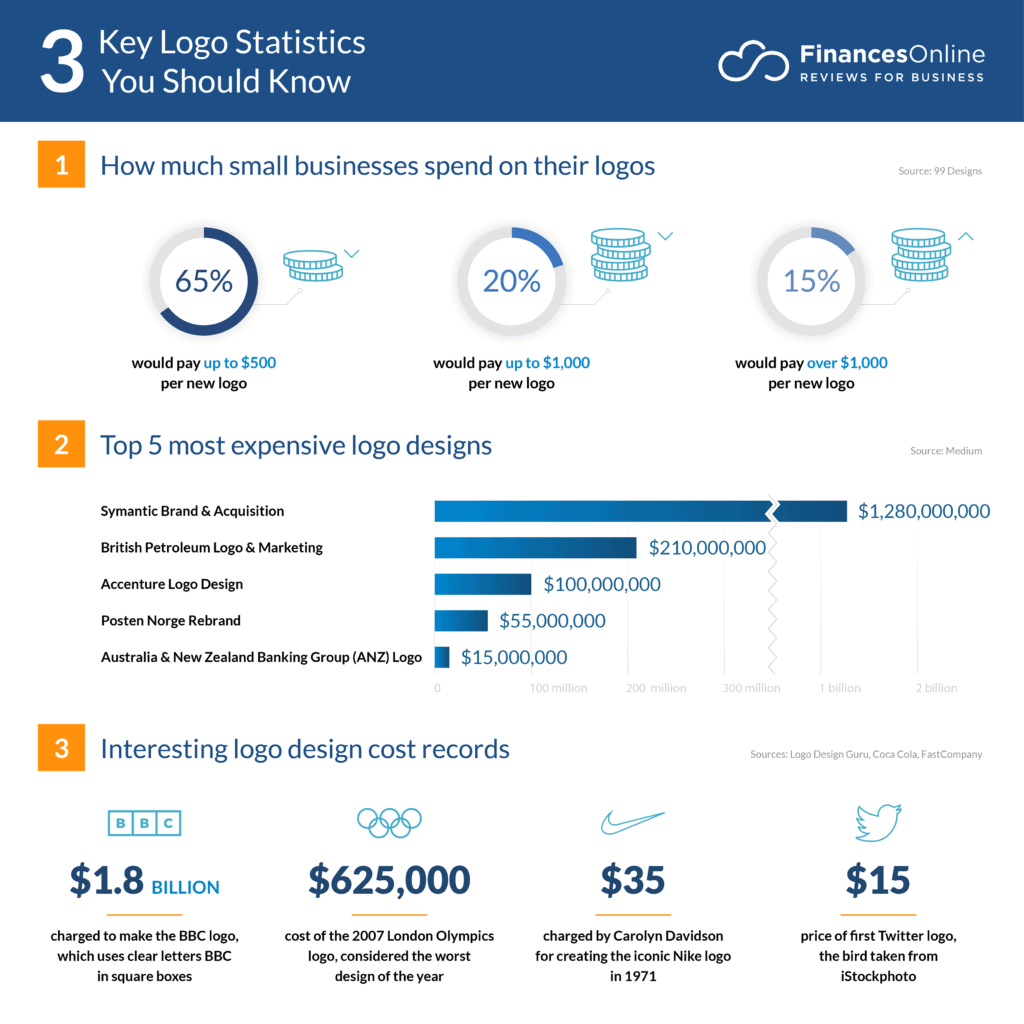 If you want your business to be better than others and you want your business to be able to compete in the market, then Tailor Brands is for you.
Tailor Brands Offer very creative ideas and samples to develop a great logo for the company.
The main objective of Tailor Brands is to provide entrepreneurs with a perfect logo that characterizes all the factors of the company.
They also suggest some marketing strategies to help the company to grow and advance.
 It's like working with a designer and explaining to him/ her to create a logo that explains the work of your company.
Although you won't get the same results because it is an online logo customization technique, you will surely get a good result in a reasonable range of money.
If you are new in the market and do not have a big turnover, then Tailor Brands should definitely be your choice.
Tailor Brands Plans & Pricing: How Much Does It Cost?
No Tailor Brands review is complete without the mention of pricing plans and the services in it.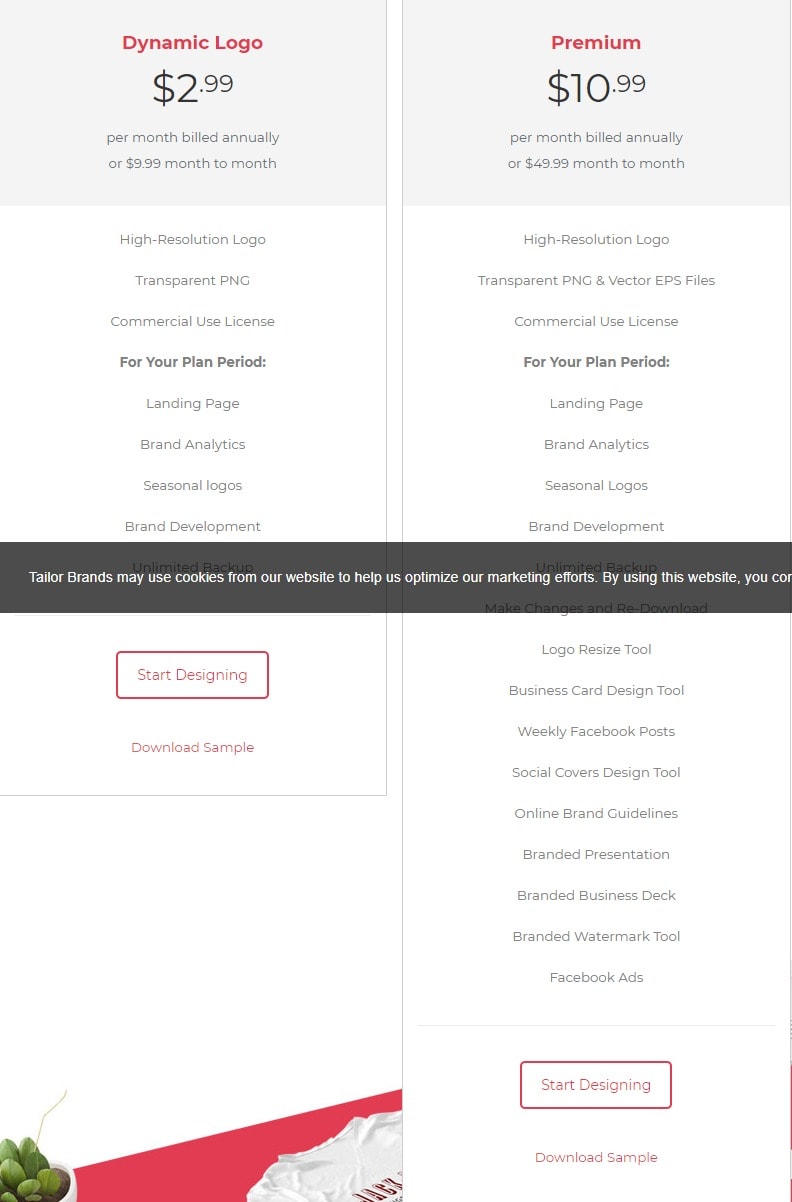 Tailor Brands offers three plans to the customers which are-
Basic

: $9.99/month or $3.99/month if you pay for a year.

 Standard

: $19.99/month or $5.99/month if you pay for the year upfront.

Premium

: $49.99/month or $12.99/ month if you pay for the year upfront.
One can also get an extra rebate if you purchase a plan for two years. You can also save using the Tailor Brands Coupons & Promo Codes (Black Friday Sale is Life).
Here comes an interesting part, you can create and try designing different logos for free. There is this free edition of Tailor Brands which might give you a chance to play around and create a logo for free.
How Good Is Tailor Brands Design Management Tool?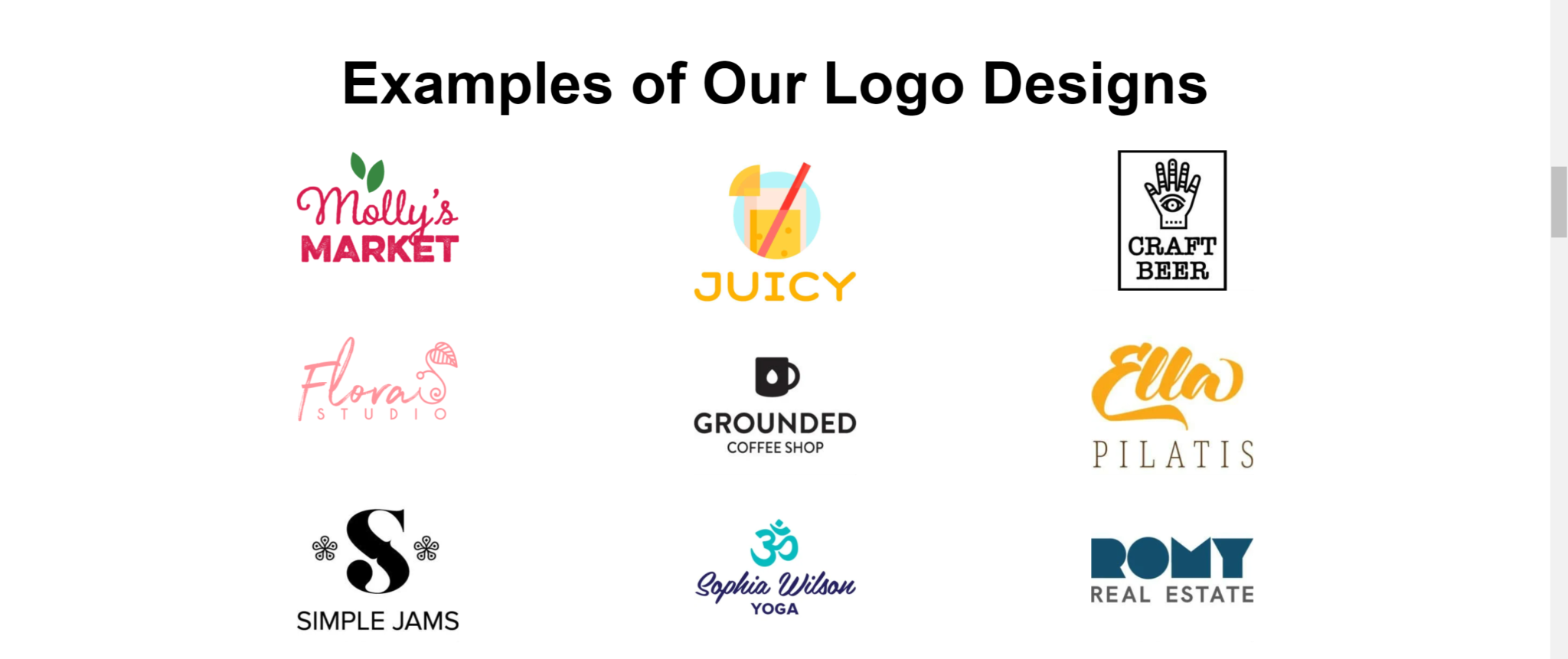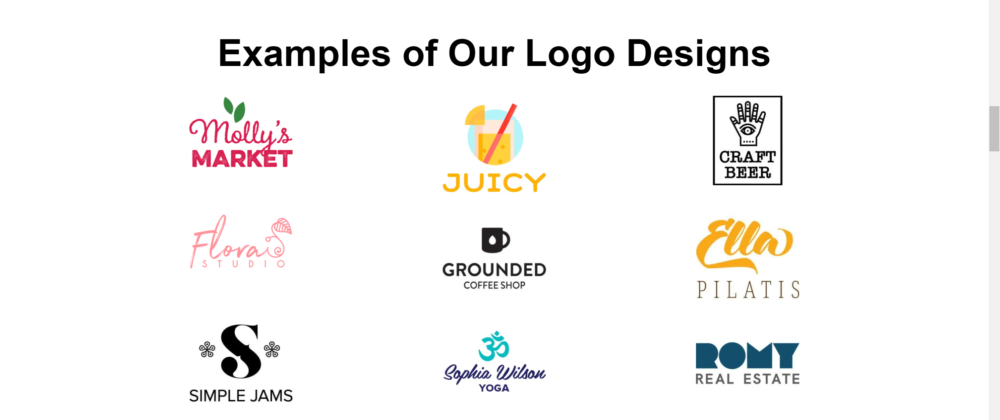 Tailor Brands is a reputable logo creator tool because it doesn't lose its originality even after downloading. In short, it gives what is available on the screen. Tailor Brands is an excellent choice in the logo industry because of its transparency.
Tailor Brands works in collaboration with a third-party vendor called the Noun Project that creates the licensed image for your logos.
The best thing about Tailor Brands is that you get a lot of choices and among these choices, you can always get the best ones. It is in fact a great choice if you are a freelancer, small business owner, or designer for your customers.
Tailor Brands Pros:
1. Product Focus on Branding over Assets:
Tailor Brands is a product that focuses on building brand awareness and the ease of branding. It also shows what you can do with this brand creator tool based on what Tailor Brands has done for its customers. This kind of product focus will be inherent to all brands just due to the nature of a brand being more important than its assets.
2. Cross-sells and Pricing:
Because Tailor Brands is focusing on brand awareness, not assets, this product has many cross-sells of other products that help with brandings such as Logo Maker for professional logos or Video Creator for video ads. Since Tailor Brands does not sell assets such as images or fonts, it can afford to advertise products that will help customers utilize those brands they are trying to create.
3. User-Friendliness:
The interface of this product is very easy to use and intuitive. You don't have to read any tutorials in order learn the system because just by using it, you can understand how to navigate.
Also, it is easy for anyone to create a logo or video in no time with this product. Tailor Brands can maintain the user-friendliness of its products by using clear and direct language on what their product does, not changing up the interface often, and following good branding practices.
4. Backend Quality:
The backend that this product uses is high quality. The image editor has many great options like animated gifs, fonts, and mouseovers. Also, there are many integrations with other products which allow for additional customization of logos or videos in the future.
5. Add-on Products:
Because Tailor Brands doesn't offer a lot of assets, it is able to cross-sell other products and create a suite of products for branding. This creates a lot of customers who buy Tailor Brands Logo Maker, then add on Video Creator or Photo Editor.
Cons of Tailor Brands:
1. Not the best customer support:
Since Tailor Brands Logo Maker doesn't have the best customer support, it isn't the best product for a beginner or someone who is new to branding. However, this doesn't mean that there aren't tutorials and videos for learning how to use these products.
It just means that if you have any problems with your brand, you probably will not turn to Tailor Brands for answers.
2. Not the Great Branding:
The branding is not that great because all of the products are trying to get you to buy other products. There really isn't a good way around this since if Tailor Brands gave out free logos, then they would be losing money or if they made their logo product pay monthly it wouldn't be as profitable.
Tailor Brands Customer Support-
I couldn't finish my Tailor Brands Review without rating the customer support of Tailor Brands.  Well, this is the only negative or complaints I have from the company.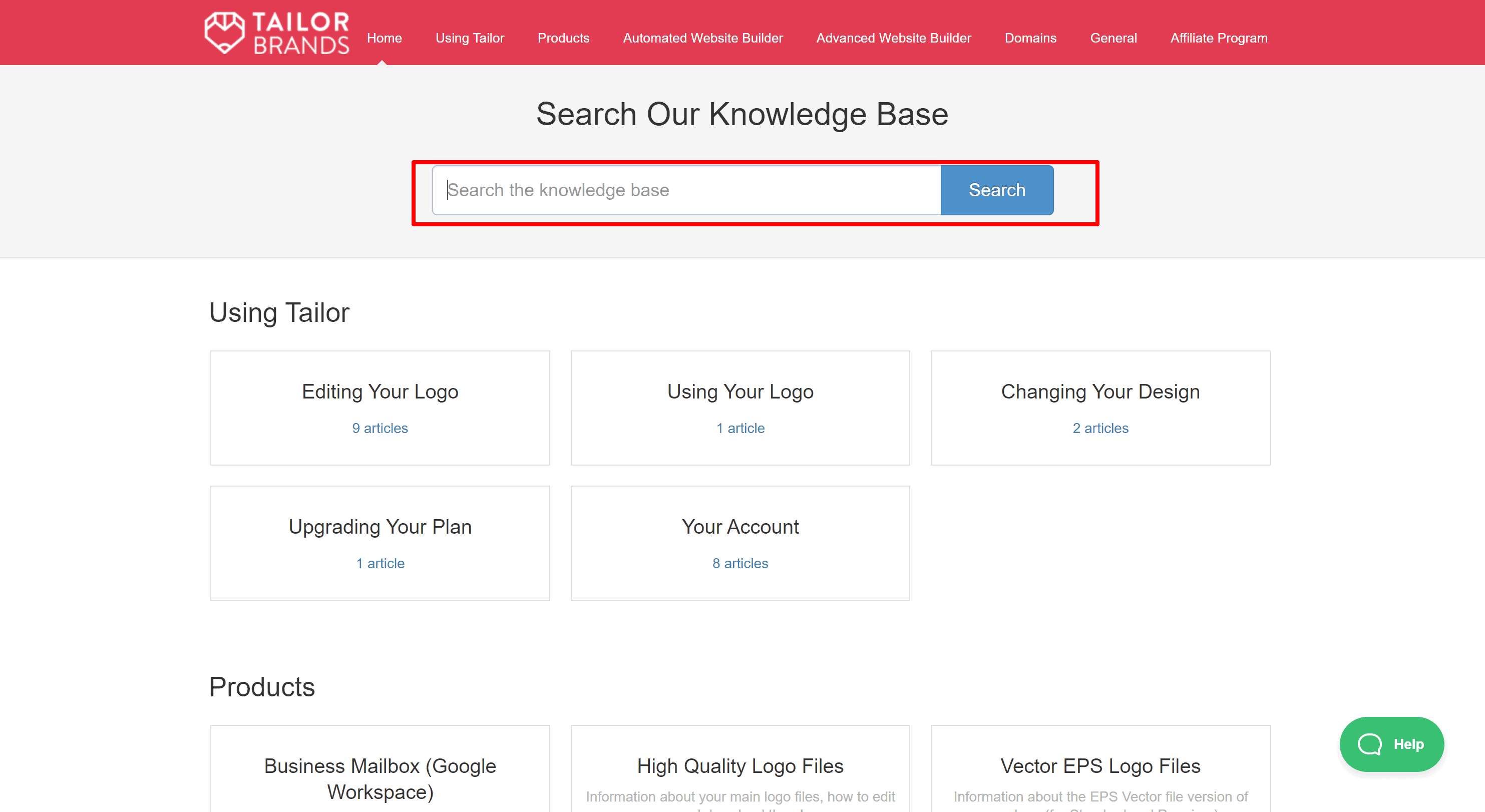 There is a negative trait of this company when it comes to customer service. It is that they do not offer phone service or support to the clients. They believe that all the doubts of the Tailor Brands customer can be solved by their guide tutorials or email services.
You can also get help from the FAQ section of the website of Tailor Brands which offers all the answers to your questions.
You can email your query and they will respond to you within 24 to 48 hours. Although Tailor Brands being an easy-to-use tool, you do not face complicated problems but stellar support would be appreciated. 
However, Tailor Brands is an active social media butterfly and they love engaging with the customers.
They have discussion groups and forums on Facebook to create engaging discussions and solve the customer's query.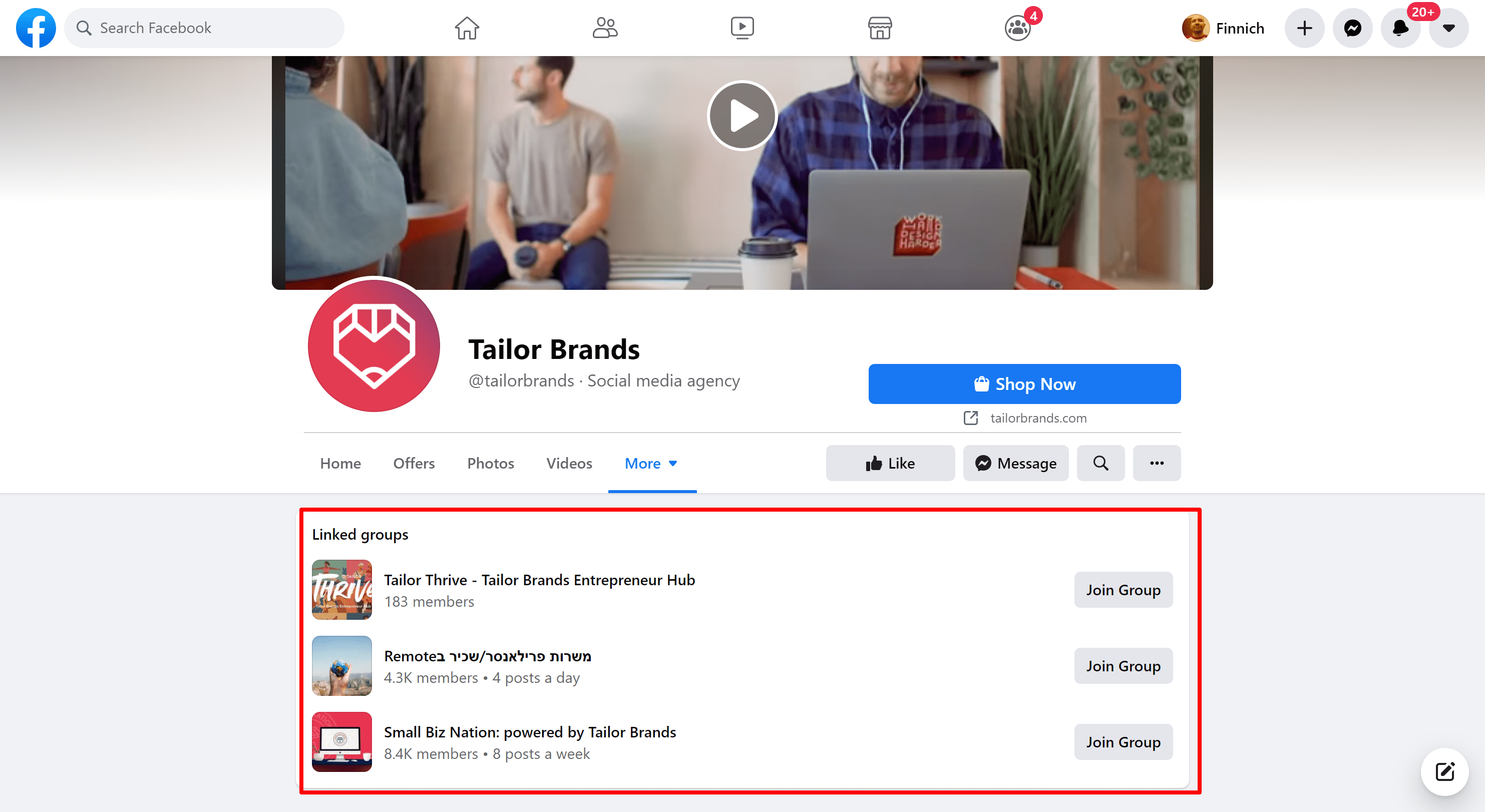 Tailor Brands is a great logo maker service that offers various marketing and business services. It is a choice for graphic designers from medium-sized to large businesses.
Tailor Brands Customer Reviews & Testimonials:
Word-of-mouth is indeed important before making a decision on purchasing a product and hence we read out the reliable customer testimonials while writing our Tailor Brands Review.



Tailor Brand Alternatives & Competitors:
There might be a possibility that Tailor Brands won't fit you as it is slightly expensive and somewhat automated.  However, there are always alternatives to products.
What are the best alternatives for Tailor Brands? 
Tailor Brand vs Shopify: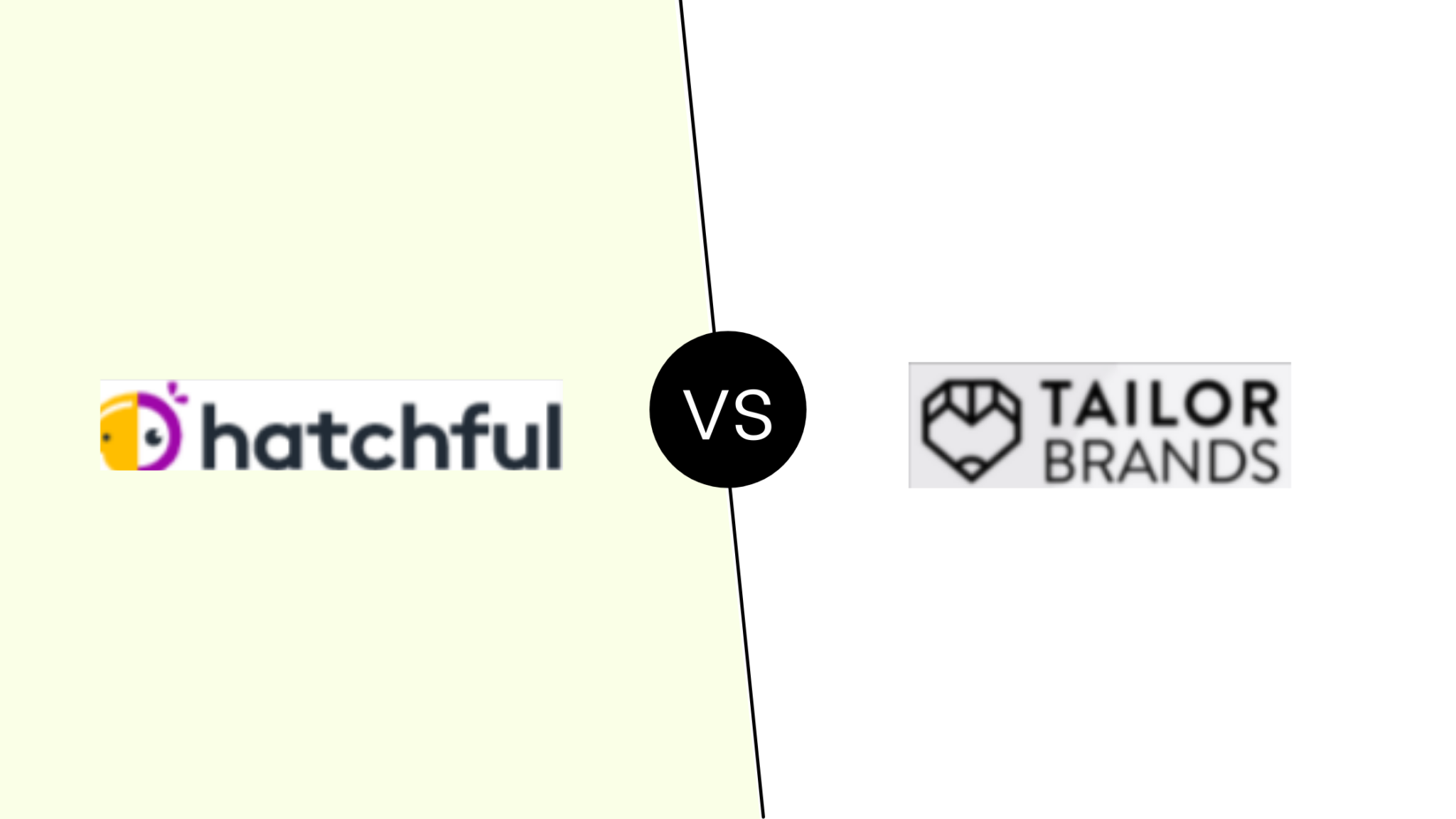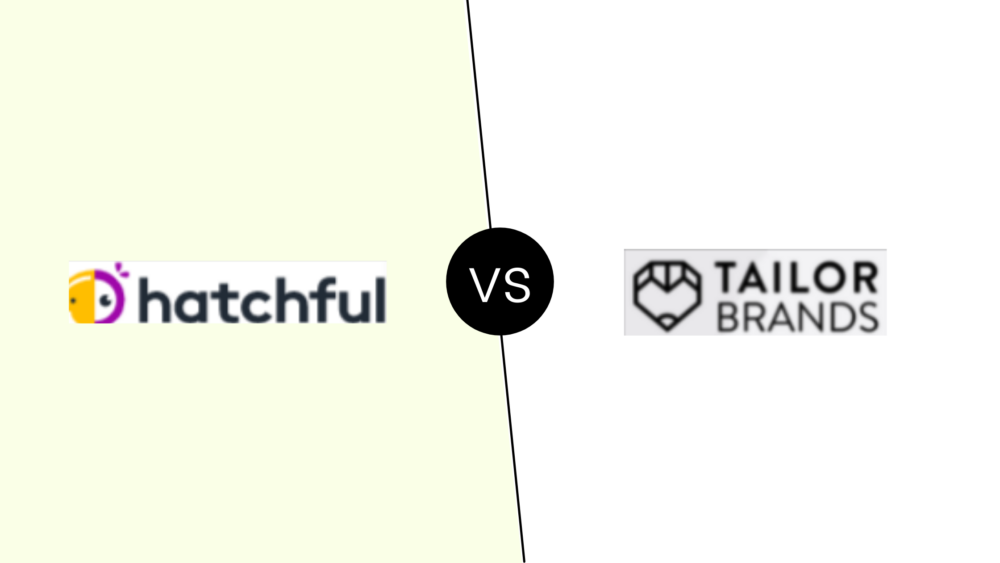 Hatchful by Shopify is one of the most popular e-commerce branding companies and offers various features to design a unique logo with costly premium plans but they do not offer design supervision and perspective which Tailor Brands masters. 
Shopify has recently added AI tools and various templates which are very similar to the Wix logo maker. The only downside is that it lacks the design management tool which is present in tailor Brands.
Tailor Brands vs  Wix logo maker-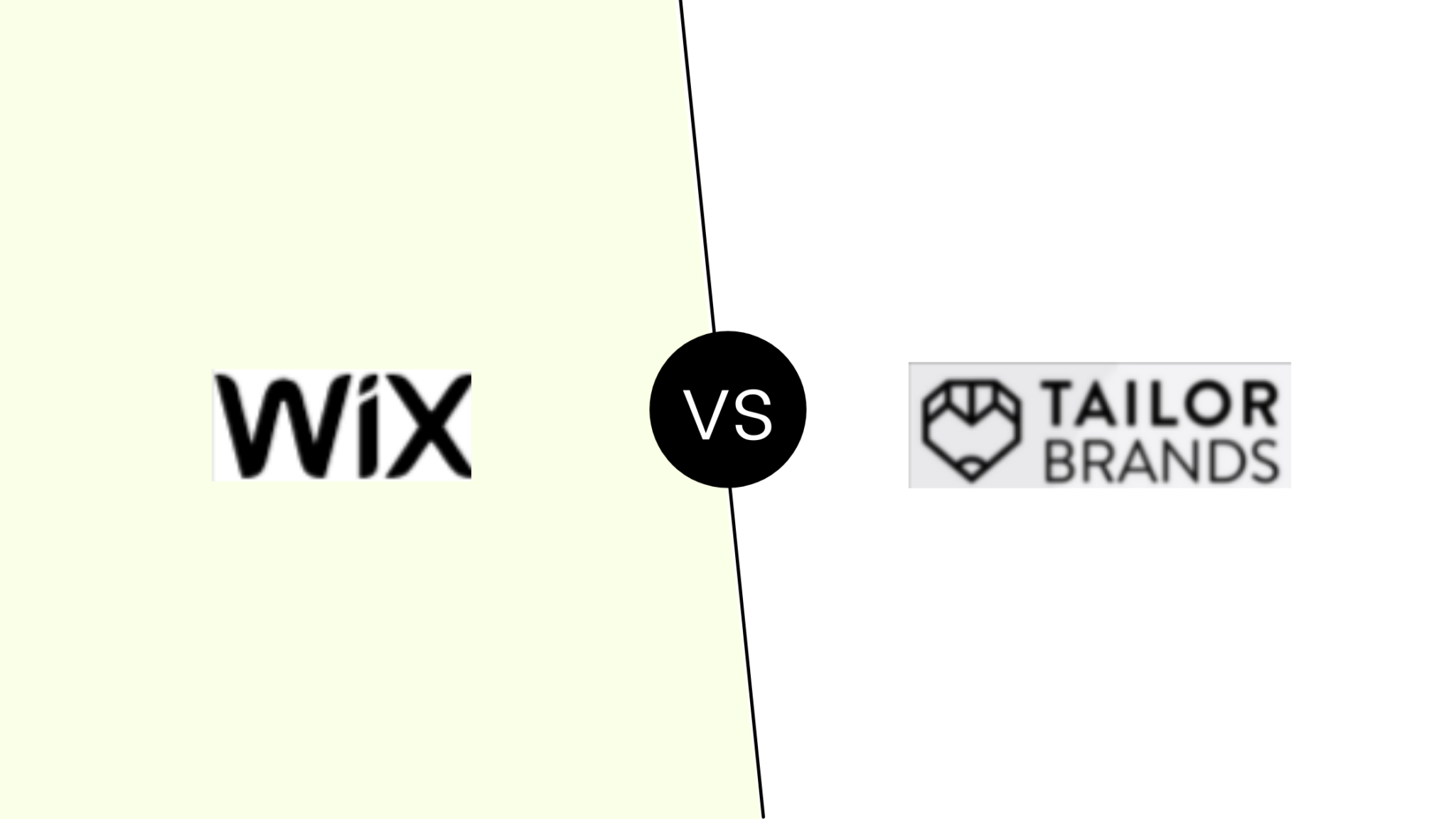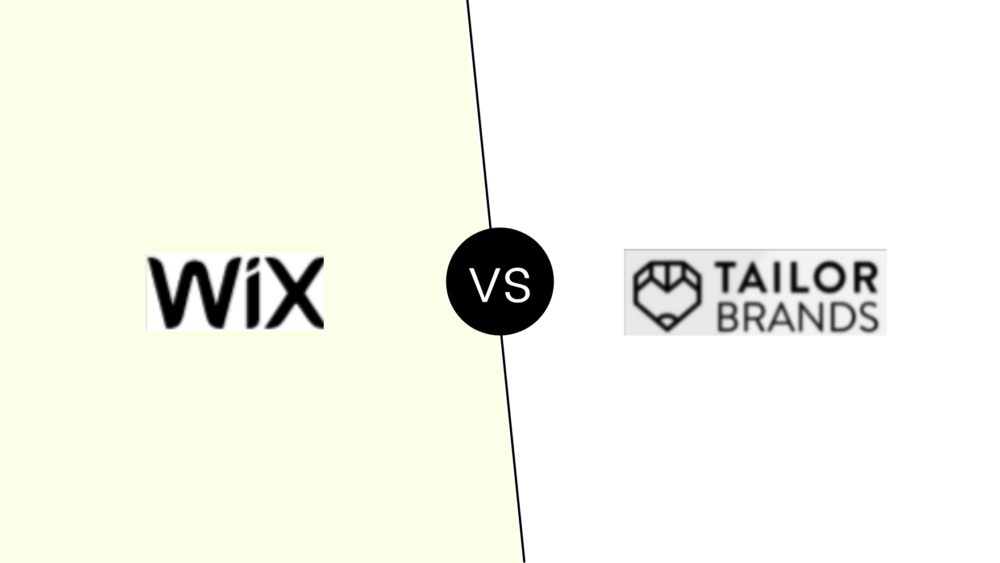 Wix logo maker commonly concentrates upon website development with an additional feature of logo designing whereas Tailor Brands focuses on logo designing with additional service of website development. We have shared some great Wix Discount Coupons with Review.
Wix website builder focuses more on the website building feature whereas Tailor Brands has more focus on designing the logo for the websites.
In short, Tailor Brands is a design tool with a website builder application whereas Wix is a website builder with a designing tool.
Tailor Brands vs 99designs: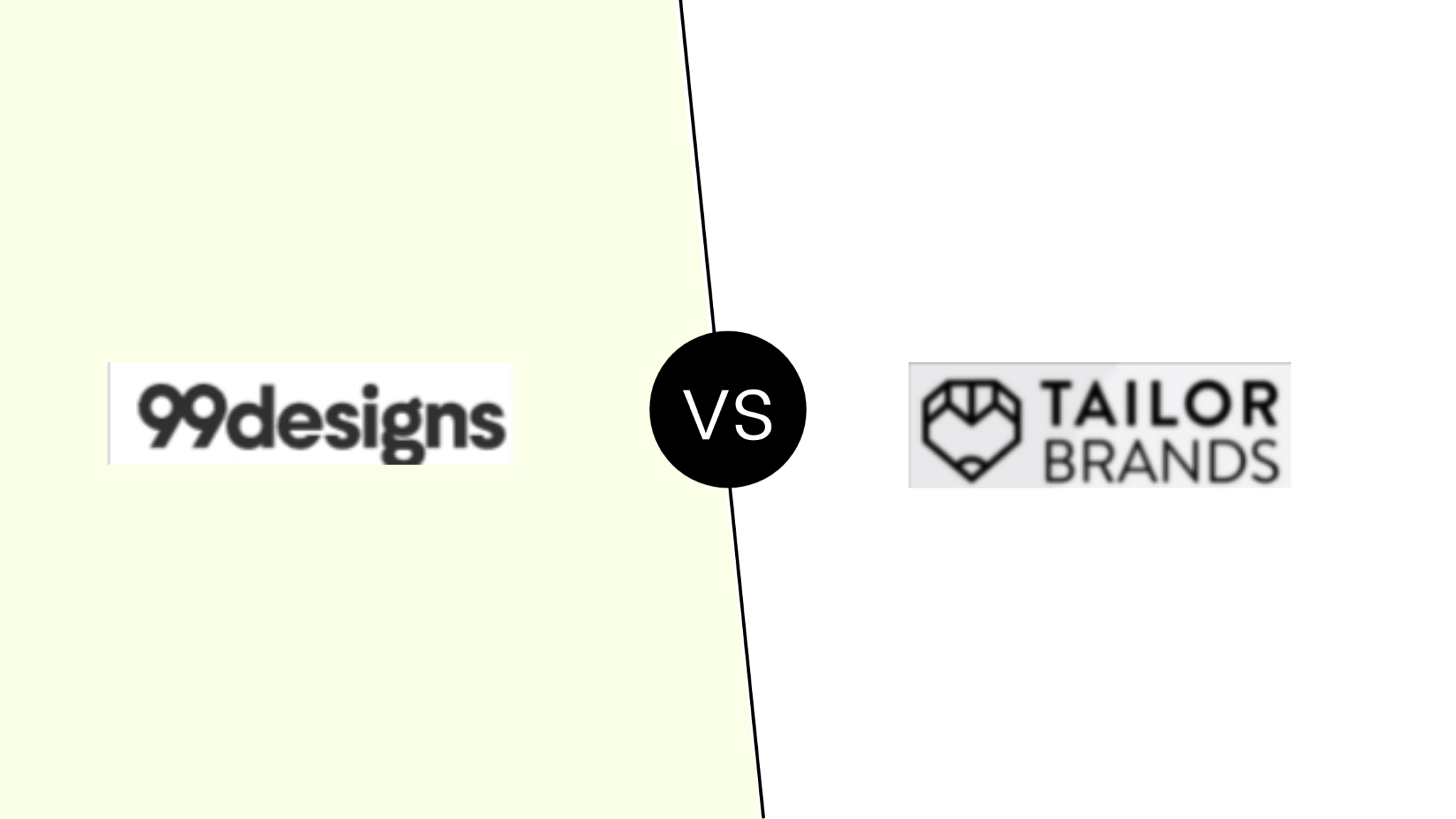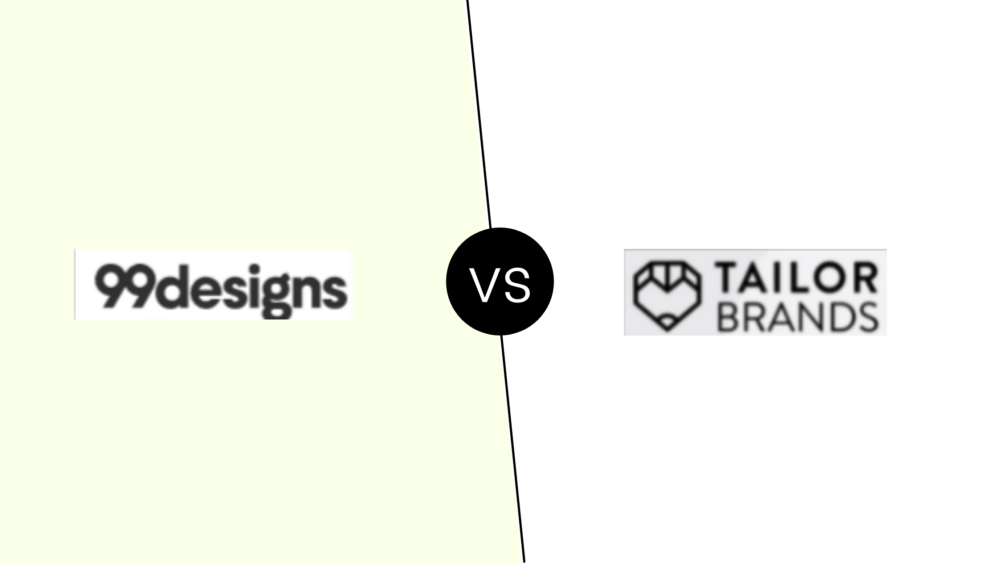 99designs is no doubt a good alternative of Tailor Brands which offers human skills and creativity to design a logo whereas Tailor Brands design the logo through artificial intelligence technique. 99designs is very costly as compared to Tailor Brands.
In 99Designs, you set the budget and your requirements. It will connect you to graphic designers. The limitation is that you won't get any design management tools.
Tailor Brands vs Canva-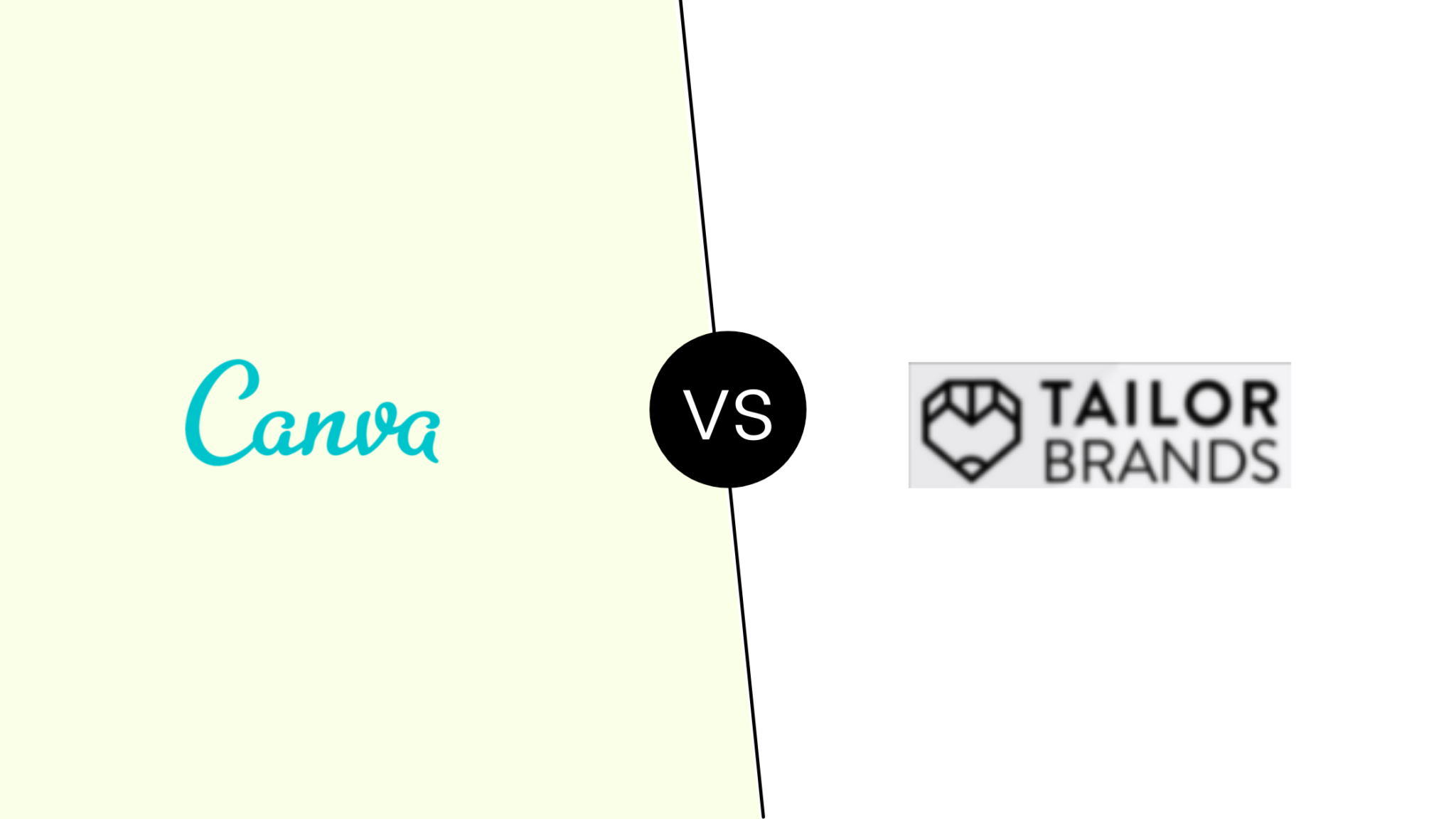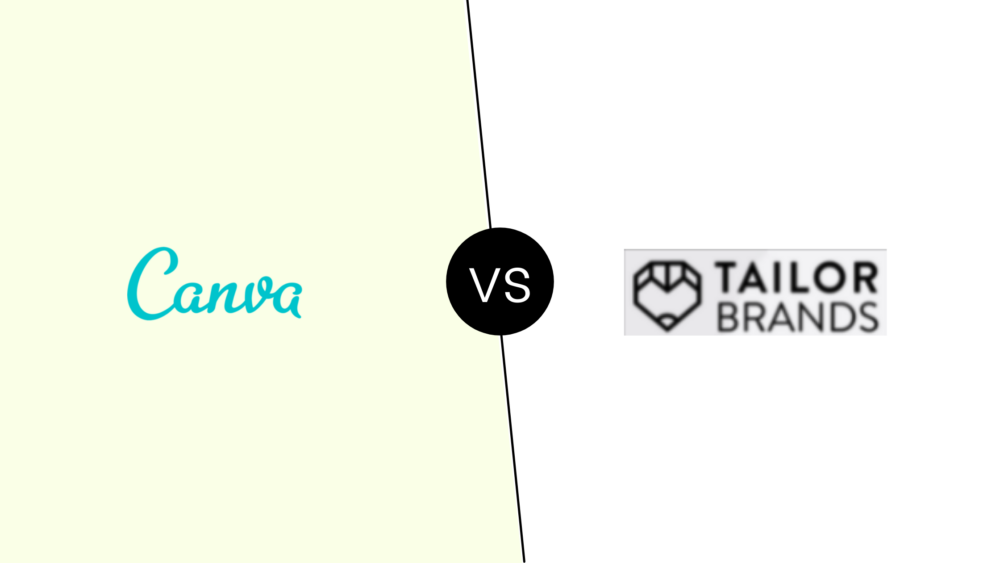 Canva is some what easier and more flexible than Tailor Brands. If you are a beginner in graphic design, Canva offers an easy-to-use platform to help you create professional designs with no previous experience. Tailor Brands, on the other hand, is made for people who have been using graphics design software for years. They have a bevvy of advanced features that can make your life easier when creating designs like social media posts or branding campaigns.
Both tools are free. In Canva, you can create an account with a paid plan to have more templates and resources (like fonts). However, they give users a lot of templates and great resources that don't require a paid membership.
What Customers Designed with Tailor Brands?
Check out this logo I just designed with Tailor Brands https://t.co/cOS2nQo2gv a través de @TailorBra

Check out this logo I just designed with Tailor Brands https://t.co/N6IxOgwKgY via @TailorBrands

— Deyvyd Assis (@Dydassis) March 20, 2021

nds

— Arturo Thomas (@arturoxthomas) March 22, 2021
Check out this logo I just designed with Tailor Brands https://t.co/8lZ0hcqyC8 via @TailorBrands

— Junior Fitz (@JuniorFitz1) March 21, 2021
With the help of @TailorBrands I know have a fun logo for my blog page #ALM101 pic.twitter.com/zwGfxzAxKz

— Daria (@Dariaalea) March 17, 2021
🔥 FAQs on Tailor Brands Review
✅ Are Tailor brands reliable?
Indeed, Tailor Brands and URL (offers site security and protection). You can discover extra data about Tailor Brands' site security and protection approaches on their client care page. You can likewise visit their landing page to check whether Tailor Brands has posted extra data on their site security and protection strategies. And yes, it is totally safe and secure to use tailor brands.
⚡ Is Tailor Brands free?
Tailor Brands is a free logo creator. You can download a low-goal form of your logo without charge. In any case, in the event that you need a high-res Vector document, you should pay and purchase the pack available.
🔥 What is the Tailor band logo creator?
Tailor Brands' online logo creator offers you to plan an expert business logo with a couple of snaps where no plan aptitudes are required. The AI calculation makes the logo plan simple! How? Essentially enter a couple of insights regarding your organization and select your plan inclinations and logo maker device will make the ideal logo for your image. You can also effectively redo your logo – you can change the textual style, shading, size, and text to get the last plan similarly as you imagined.
💥 Why should I use Tailor brands?
Tailor Brand is a multi-lingual and has been upheld for Spanish and Dutch alongside English as standard. The apparatus is incredibly simple to utilize and people of any age group can use it, it is that simple. Anybody with even negligible touch with innovation can utilize it without shedding a drop of sweat. The Premium Plan offers an incredible assortment of additional items and instruments to help make the ideal corporate personality for any business.
💼 In how much time can I create a logo?
Your business logo can be prepared in less than 5 minutes. Tailor Brands Logo maker application offers anything your independent company needs so as to get it marked: the application incorporates 20 extra marking devices that will assist you with setting up an extraordinary brand presence.
🏆 Is there any coupon provided by Tailor Brands?
Yes, their website offers you a variety of coupons that you can use while purchasing the subscription. All you have to do is just follow the steps and you are ready to enjoy the discount and save extra bucks from your pocket. Tailor Brands is currently giving a Black Friday discount of up to 75% for the logo creator.
🎉 Do TailorBrand refund the money?
Due to the fact that once design files have been transferred, you are in complete possession and it's difficult to ensure whether or not it is used outside our Tailor platform, Tailor Brand does not offer to refund the money. However, you can contact their customer service for further queries.
Tailor Brands Review Conclusion: Is Tailor Brands Worth The Price?
Honestly, Tailor Brands is very slick and smooth, even for those who are designing their logo for the first tie. It is effortless to use. You get a direct option to start planning your very first logo once you open their page, and the entire process is pretty quick. It's just a "Click & Choose" game!
At some points, you may, however, feel that the design options are a bit repetitive. But if you're looking for something smooth and attractive on the spot, then Tailor Brands pretty much serves the purpose.
You can also access the exclusive Tailor Brands Branding toolbox to promote your logo more effectively once you're ready with your logo. The toolkit provides you with all the right promotional tools at your fingertips.
Tailor Brands is one of the most cost-effective platforms of its type in the market, with plans starting at just $2.99 per month. Thus Tailor Brands is worth a try!
This was our Honest Tailor Brands Review. Do let us know in the comments if you have used Tailor Brands services earlier.
Top TailorBrands Videos To Check Out
Also Read: