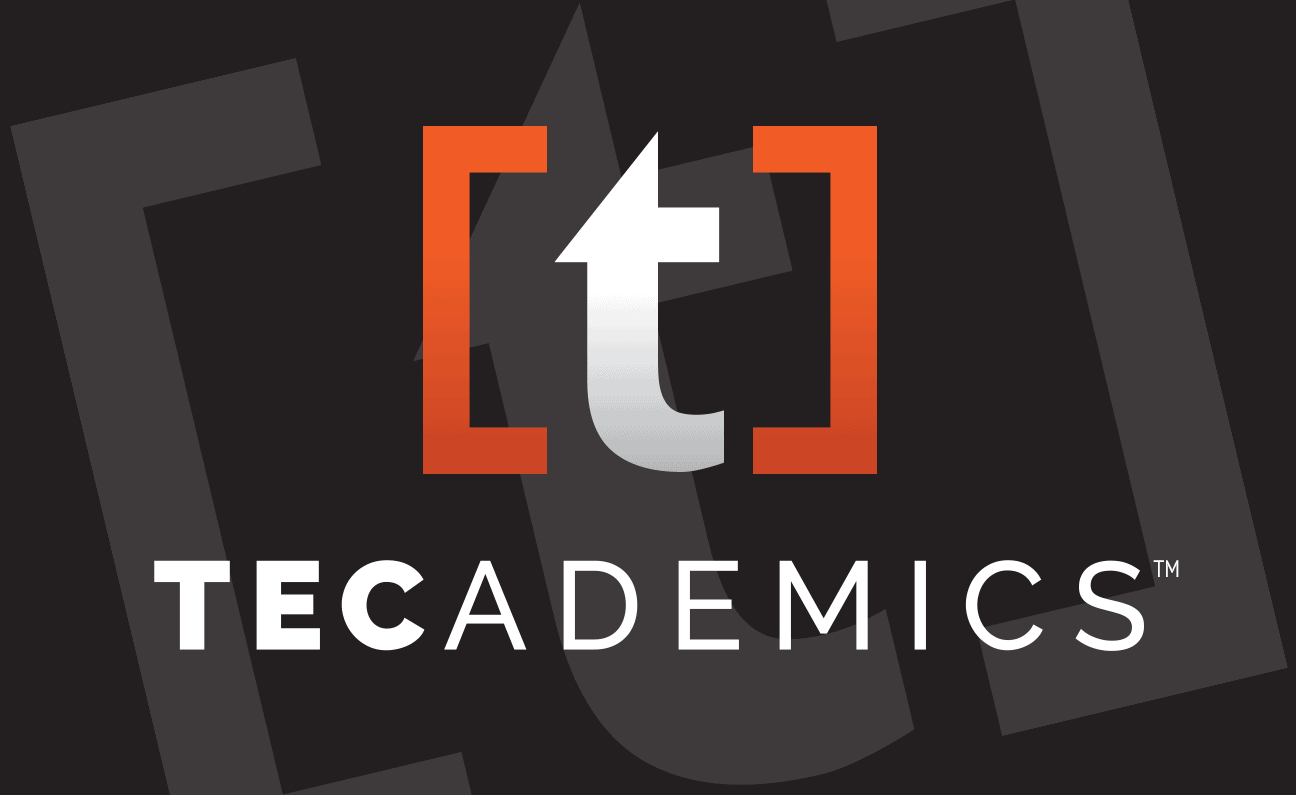 Pros
Physical Classrooms
Variety of Courses
Top Quality Courses
Experienced Trainers
High Commission Affiliate Programs
Compnensation Plan
Cons
High Tuition Fees
Physical Classroom is only available in Arizona
In this post, we have shared the Tecademics Review 2020 with details into business programs and to read the truth about Tecademics 90-day Challenge.
Is Tecademics Worth It?
Is Jim Piccolo and Chris Record Scam artists?
✅ What Is Tecademics about?
Tecademics is an online education company which was started by Chris Record with the main motive of creating courses and learn digital marketing and how to make money.
🔥 Is Tecademics Legit?
Yes, Tecademics is a legal education platform and offers various exciting courses for money-making online business.
🏆 Is Tecademics Shopify 90-Day Challenge Scam?
Unfortunately, Yes. Tecademics Shopify 90-Day Challenge was considered a scam. It was applied by various customers and no one received the reward.
💲💲 How much does Tecademics Courses cost?
Different courses of Tecademics cost differently. Some of the courses are expensive while some are cheap. The best part about Tecademics is that you have to pay one time fees.
Tecademics is one of the top education providers out there that really helps students.
What is Tecademics?
Tecademics is an educational business program that was initially founded by Chris Record and now headed by Jim Piccolo. It is headquartered in Scottsdale, Arizona.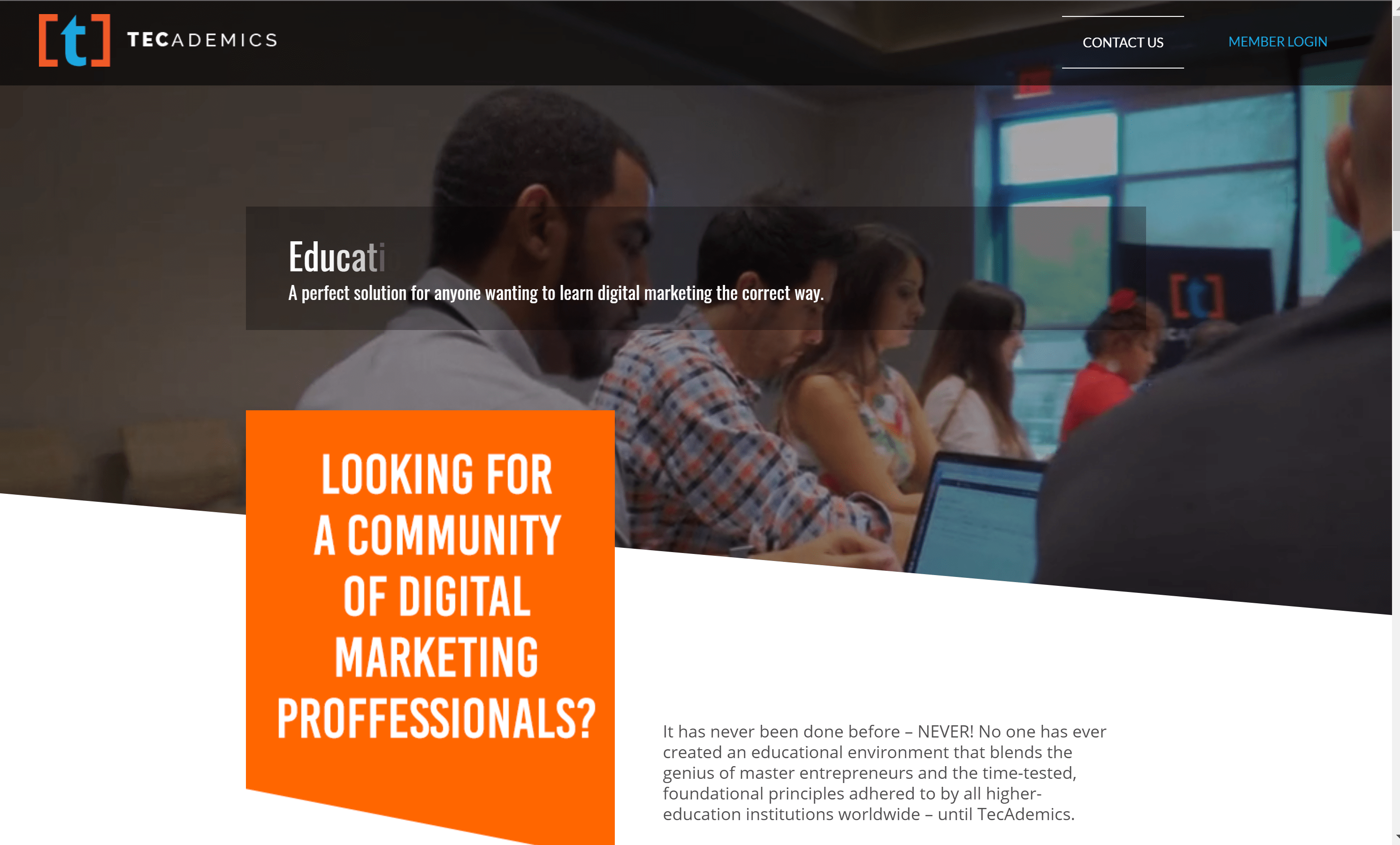 With the increasing demand for education in the digital marketing and business industry now- a- days, technology and the Internet is evolving too fast. Tecademics is also known as the "Internet Marketing College".
In this post, we are going to detail and write the Tecademics Review and its course.
Tecademics Review 2020 February: Is This Internet Marketing College Worth?
Tecademics provides different services such as products, training and they are going to serve the people in the industry.
It really does not matter, which level of marketing you have learned, either you can be completely new to it with no idea of how to go about internet marketing business or maybe highly experienced in it, this Tecademics training will take you through the entire process.
The observation made by Chris Record that there are many challenges faced by the entrepreneurs due to lack of high-quality content and structured entrepreneurship education in the industry forced him to develop this company.
Tecademics famously called the Internet Marketing College is specifically formulated to offer high-quality education to entrepreneurs, thereby filling the gap or void made by the industry.
Tecademics Story: Who is Chris Record and What Happened To Tecademics?
Chris Record- a digital marketing geek and savvy entrepreneur is a founder of Tecademics.
This university is founded by Chris Record himself, who's aim is to provide a better life to the masses, or to people that want a top-quality education.
Chris Record net worth is million dollars and he gives really amazing tips on money-making.
These people might include both online marketers and business persons as well. Also, many companies didn't know the correct way to sell things and there is no one to guide them as well.
They were, in fact, doing almost everything completely wrong.
It seemed as if the founder of this college Chris Record was able to read the minds of many frustrated entrepreneurs, working online. The entrepreneurs also feel stranded, left out and always try to figure out the best product with their entrepreneurial efforts in their company.
Chris Record is also associated with various recognizable names such as Jim Piccolo (he is the person who launched a number of programs in the realm of real estate company and earning billions of dollars).
An Update on Tecademics
Tecademics has been acquired by IQuP now and Chris Record has sold all its shares of Teacdemics to Jim Piccolo of IQuP who is an online business mentor and entrepreneur.
Chris Record has started his own venture Lifeprenuer and soon going to start his own digital marketing agency called Digital Agency Builder.
What are the Courses Offered by Tecademics?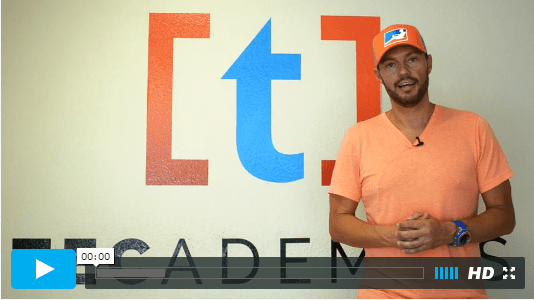 There are basically three major products that Tecademics offer their young, talented but at the same time confused and unguided entrepreneurs surviving each day.
There are various courses divided into foundational courses, core and tactical courses as well as the sprint and optional courses.
These are:
1) E. C. – The Entrepreneur Club
E. C. is an online educational program at the beginner's level.
I suggest you join this course as this amazing online course contains informative videos and lessons, that will definitely help you to develop valuable skills and knowledge about your business model.
E. C. consists of two terms which are Tec TV and Tec Forum.
These are discussed below:
Tec TV –4 master classes taught by some of the best Internet coaches. In each class, you will learn new tips that will help you to increase traffic and sales and improve your content!
Tec Forum –This contains additional training sessions, discussions about different strategies internet marketers use and many more.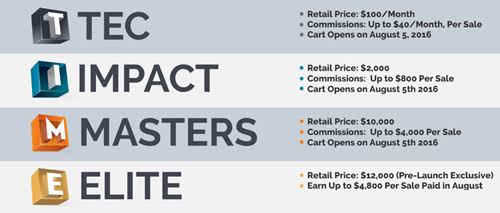 E. C. is the first product of Tecademics and is short for tech.  What the course offers you is it gives you access to weekly training from the experts from various fields on a weekly basis.
By staying tuned in this course, you also get updated with the continuous cutting edge crucial and vital information about what is going around you actually.
Let us consider an example, let's just say that Facebook comes out with something new like live streaming and suddenly it's available to everybody.
So, in this scenario what is happening is that everybody is willing and is able to share actively in helping out one another with things.
The price of this product is only $100 per month upsells.
2) MASTER
This product by Tecademics is all about a two years college, in which two persons can avail of this opportunity in the pricing of only one.
You also get the option of actual tuition to attend and their colleagues in person as well as you will be able to watch all of their classes online the product offered by Tecademics called the "Masters" tuition.
In this course, you get the option of completing it in up to a maximum of 120 credit hours.
This course can be in a classroom setting, which is unlike the other courses online.
Within the course, each class offers new concepts and they teach you how to build your successful business. There are regular pre-tests and post-tests, in order to measure how much the learner is grasping after every new course.
The Master's tuition product provides you with a maximum of 120 hours of in-person education as well as access to the video classroom. If they also end up doing live streaming at some of our colleges, then you get access to that as well.
Surely, you will also get one additional year to repeat any classes that you took but could not clear with good grades or could not learn anything fruitful or useful from it, apart from an entire year of education from them.
When it comes to internet marketing, you need to give a one-time fee of $10,000 per month and this automatically gives you access to the highest quality education in the entire marketplace.
3) IMPACT
Tecademics IMPACT stands for Internet Marketing Principles and Core Training.
It contains 12 different modules and each module have their own set of video classes and 1 different workbook that might help you in your setting internet marketing business company.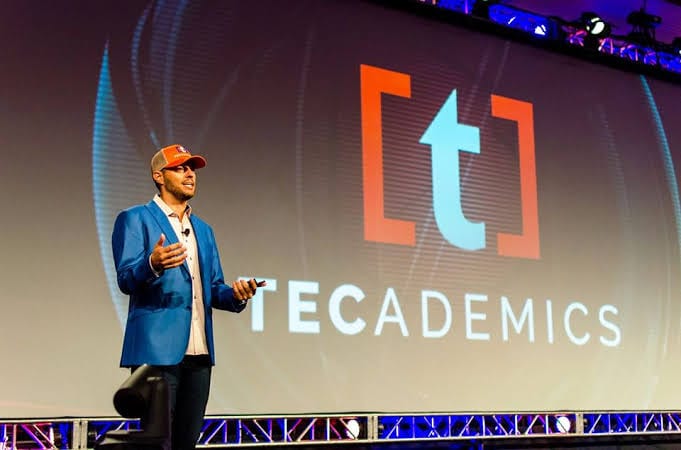 With the purchase of this product, you get two things in it: Impact Forum and Impact Encyclopaedia of Internet Marketing, which has been described below:
Impact Forum –This is a forum or place where different internet marketers come together to share and discuss their strategies.
Impact Encyclopaedia of Internet Marketing –This course offers a video about the twelve best strategies an Internet marketer can use to earn money.
IMPACT is a home study course, narrated by the one and only Chris Record himself.  Its impact is mainly for the reason that Chris Record strongly believes that this product can make a huge effect on every person around the world because it is an acronym.
The cost of this product is only $2,000 per month.
Now that you have read about all three products, then I want to personally point out to you the perks and possibilities that are attached to it that can help you grow and bloom your business within just a few time of smart work and some step by step guidance from Tecademics.
What are the Other courses offered by Tecademics?
The '16 Individual Success Paths' includes the following foundational courses:
Agency Start Up
Digital Asset Brokering
Digital Marketing for Entrepreneurs
Drone Pilot
Ecom Foundations
Ecom Management
Ecom Mastery
Email Marketing
Facebook Ad Specialist
Lead Generation Strategist
Online Video Marketing Specialist
Pay Per Click
Print On Demand
SEO Strategist
Social Media Ad Specialist
Social Media Manager
Can you earn income in Tecademics Affiliate Program?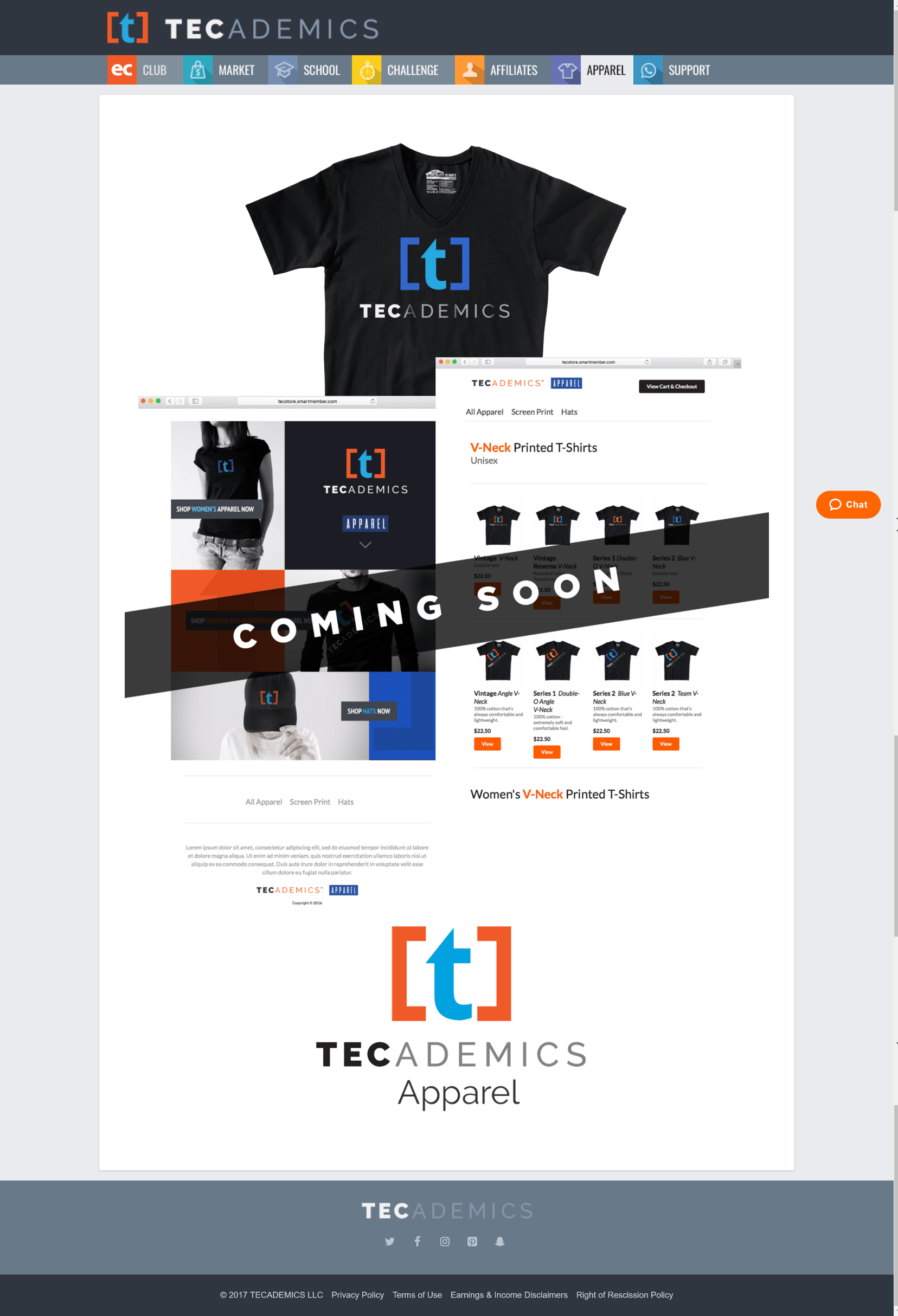 With the Tecademics Shopify app, you can earn some money or commission on the educational product given by them, through which you can do both the things simultaneously i.e. learn and earn both at the same time.
Overall, in my opinion, I agree that this is a good thing, though you always face some downside while you gear up to learn how you can use their ways of earning income.
If you are in search of an income with higher products you can always go and get started with it.
It's the best thing you can start with once you are deeply interested in the business of making money out of it.
Not only helping them with promoting their good products as well as you can indulge people and with so many levels, you can earn up to 40% at every level and which makes it an exact amount of $40 every single month recurring for every TEC sale, the Tecademics price is $800 for the impact and up to $4000 on masters tuition another great.
Once any Tecademics affiliate earns $100,000 in their commissions, they get an opportunity to earn an additional amount of $100,000 for 100% matches. You get the opportunity of 3 years to join it.

What I like about Tecademics!
# A physical school
Unlike traditional schools where students would not be able to learn about internet marketing, Tecademics is a perfect place to learn to make money online in the physical classroom rather than being in an online classroom.
This way, you will get to know more related to making money online business. Moreover, they give 2 days free hangout trip in college.
# Variety of Courses
It has also got a variety of courses and paths related to entrepreneurship and grow your entrepreneurial skills.  I have listed those courses above.
# Affiliate Program
It offers high commissions to affiliates. You can contact the sales team to join it. With each sale on Tecademics, the retail customer gives you a commission.
# Compensation Plan
The compensation plan gives affiliates the chance to self qualify for commissions.
What I don't like about Tecademics!
Tecademics is located in Arizona: The physical classroom is only available in North Scottsdale, Arizona, U.S.A. You will have to travel to Scottsdale 3 times a year for a single course.
Tecademics has high tuition fees.
Related Posts:
The Final Verdict: Is Tecademics A Scam? Tecademics Review 2020
No, Tecademics is not a scam. It is a completely legit college offering students new techniques about business models.
It would also help you in learning courses and various Tecademics products. The most important thing about their legitimacy is that it has a physical classroom.
I have read various online Tecademics reviews and 70% of them were positive.
One of the reasons to write this Tecademics Review is that people are usually looking for such educational space.
Tecademics is a very good opportunity for online entrepreneurs and budding businesses. I would say that if you are looking at the educational side of things, then it offers you a very good product line to the customers.
But if you are just to make money, I would never recommend you with this personally. If you are willing to travel to Scottsdale in Arizona, you can learn various valuable skills in business.
If you are looking to make money within few months, then the best way to achieve this is by getting into a guiding system that will provide you with one on one coaching and skills for internet marketing business.
Your business can be drastically changed if you have a mentor and a coach with you. The courses come at a cheap price.
By joining this company, students would not only receive a coach but your coach will also close all your sales for you, so you don't have to worry about selling anything.
So, in short, Tecademics is an all-around world-class business education and training system, the first one under the roof which has been specifically designed for digital marketing products sellers and business owners alike.
According to me, I would encourage you to watch 1 to a maximum of 2 pieces of foundational training per day as they are they provide you with a lot of stuff to be paid that you can find online.
So, basically, if you want to earn a substantial income from home, then I strongly recommend you to establish multiple streams of income.
Do you agree with my recommendation for Tecademics?
Hope you have liked my review of Tecademics 2020 with details into its courses and internet business programs!!
Summary
Reviewer
Review Date
Reviewed Item
Author Rating