In this post we are going to give you a detailed Wincher Review, so stay till the end.
You can influence your business's search engine ranking directly. Traffic and sales come from search engines. So, when rankings fluctuate or drop, you need to be aware.
A rank tracking tool can help you keep track. Our review is going to focus on Wincher – an extremely popular rank tracker that boasts its ability to provide accurate ranking data.
After reading this Wincher Review, you'll know whether or not this tool is suitable for your needs.
Here we go.
Wincher Review: What is Wincher?
A professional keyword rank tracking tool, Wincher is packed with features to help you monitor your performance in search results.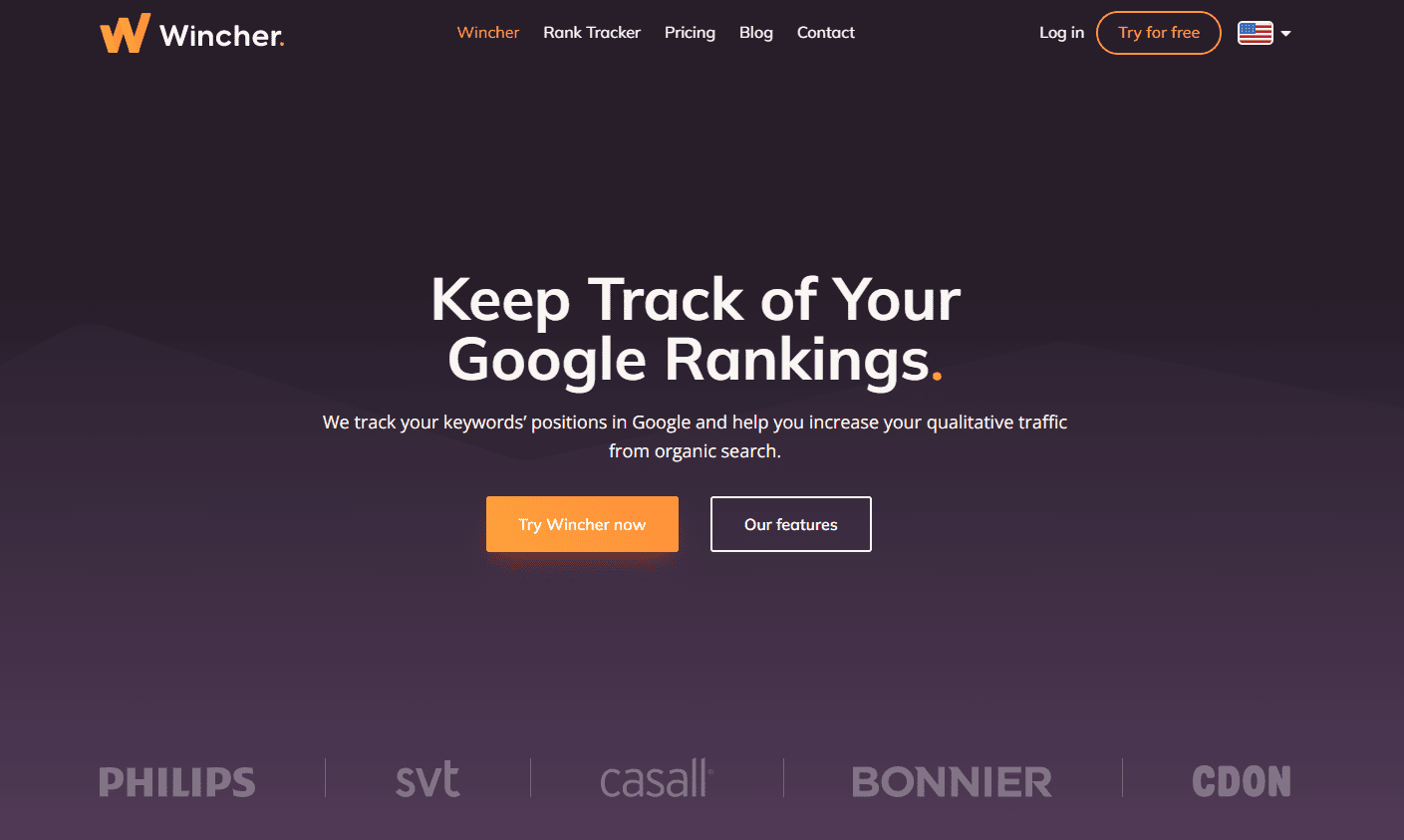 Apart from allowing you to check online positions, the tool also includes the following features:
Keyword research for free & unlimited

On-page SEO checker that is free and unlimited

Customization of automated reports

Plugin for WordPress for free
Moreover, Wincher is one of the most accurate rank trackers available on the internet.
Wincher Review: How to use Wincher?
Go to Wincher to create your free trial account before we get started. It doesn't require your credit card information; just verify your email address.
After creating your account, you can add the websites you'd like to monitor, choose which device to monitor the ranking on (mobile or desktop), and select the country.
If you need more geo-specific tracking solutions, Wincher allows you to track your position in specific cities and areas.
Wincher offers several options for adding keywords to the rank tracker:
Wincher can suggest keywords or you can manually type them.

CSV file or Google Search Console can be used to import data.

The keywords you already track with Wincher can be imported from another website.

Using the Keyword Research tool, find relevant keywords.
By clicking on "Add keywords", you can select the best option for you. With no effort on your part, you will receive daily rank tracking updates.
Create keyword groups for similar and related terms to help organize how the data is presented. Using this method, you can separate keywords according to their ranking on Google.
Wincher Review: Pricing
There are three Wincher plans: Starter, Business, and Enterprise.
Depending on how many keywords you wish to track and what features you need, you can select the right option.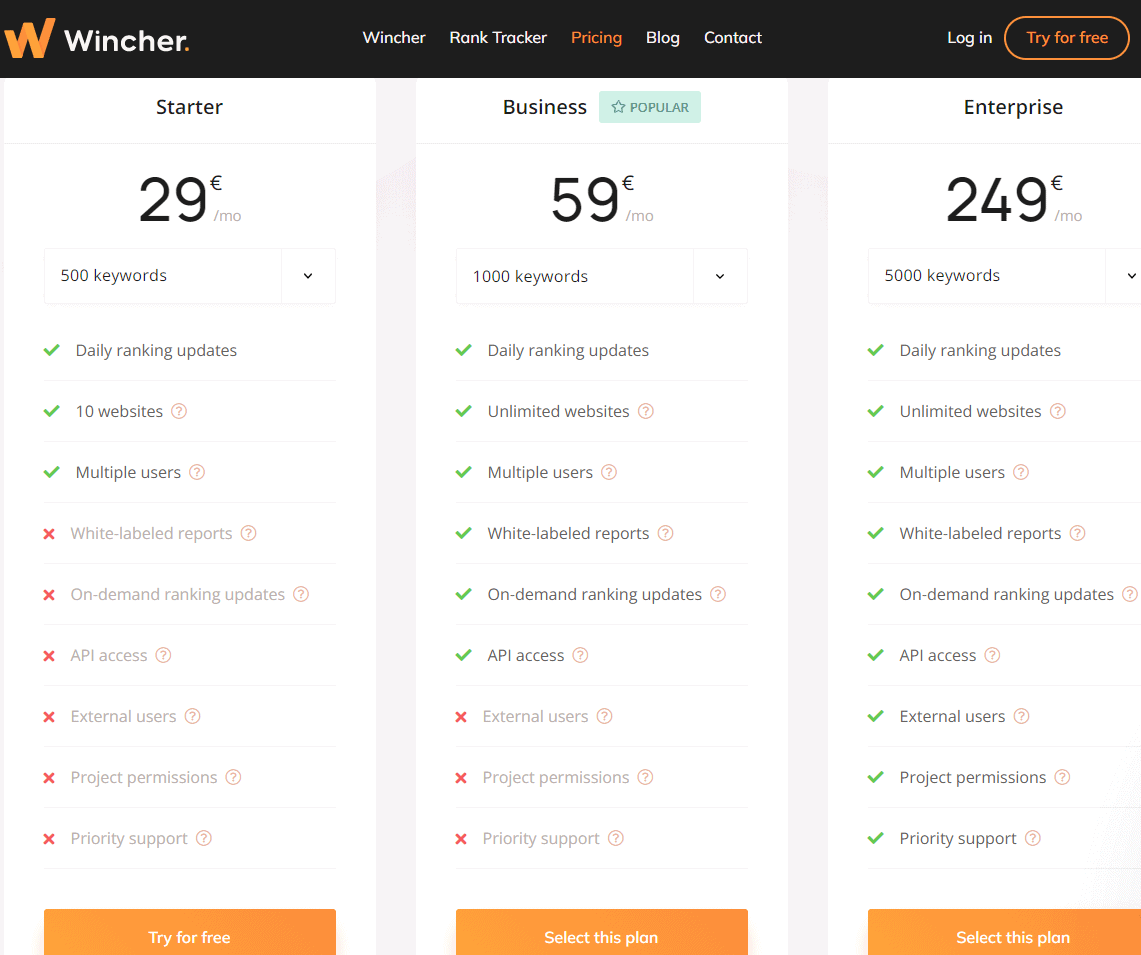 Plans for monitoring 500 keywords and ten websites start at 29€/month (approximately $35).
Quick Links:
Conclusion: Wincher Review 2023
Wincher makes tracking keywords easier than ever. It has a clear understanding of its target audience, which sets it apart from other rank trackers.
The Wincher on-page SEO tool and its accurate scheduled or on-demand rank tracking make it an excellent choice for this purpose. However, Wincher is only a keyword tracker at the moment.
Given the key features mentioned above, Wincher could be considered the best rank tracker. However, Wincher is unlikely to be able to help you launch a full-scale SEO strategy for your online business if you're looking for a more sophisticated tool.
In addition to its keyword tracking capabilities, it may not be sufficient just to have a keyword research tool.
It is only a few features away from being a truly indispensable SEO ranking monitoring tool. The current version of the tool is an excellent choice for tracking your Google rankings and assessing your SEO performance.