Are you also wondering about Wise vs Revolut? If yes then read this article completely and get your answers.
Since their respective launches in 2011 and 2015, Wise and Revolut have worked to simplify the process of sending and receiving money abroad by giving personal and business accounts to their consumers.
They may save you a lot of time and money, and they also come with a slew of other useful features. They are established, trusted, and constantly adding new features and perks, but which one comes out on top when we compare Wise vs Revolut?
It's time to decide—this article will assist you. But first, a word. If clear fees, a broader currency selection, and no weekend fees are crucial to you, give Wise a try!
You may open a free account in minutes and immediately begin saving up to tenfold the amount you would with a traditional bank.
Wise vs Revolut: Overview
Let's have a look at the various aspects of both platforms to know more closely and make up our minds.
What Is Wise?
Since 2011, Wise has operated as an electronic money transfer service. It was formed in the United Kingdom and operated under the name Transferwise till 2021.
Wise enables you to send money to over 80 destinations and maintain a virtual wallet with over 50 currencies. You may rapidly convert one currency to another using live exchange rates and send and receive money from and to your bank account in less than a minute.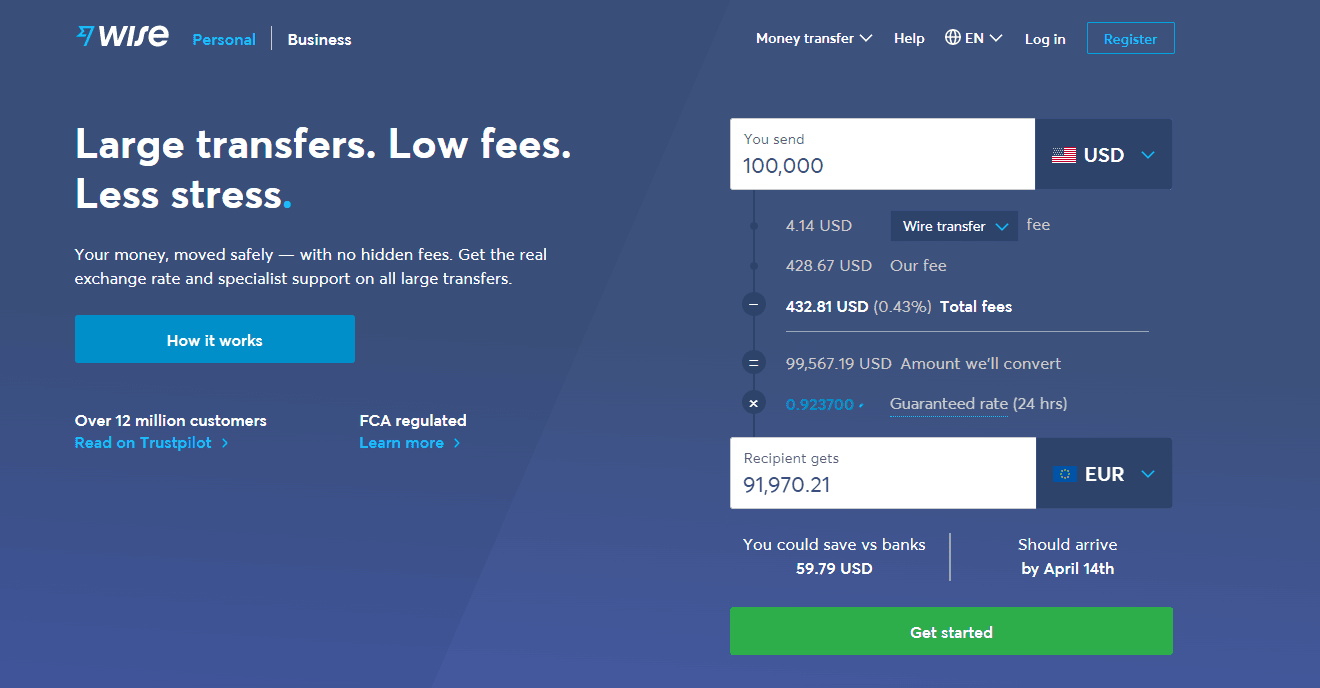 Additionally, you can receive payments in nine currencies because you'll have personal bank account information in the United Kingdom, the United States of America, Canada, Australia, and Europe, among other countries. Visit this page to learn more about the Wise multi-currency account.
Additionally, prudent customers receive a debit card that may be used to withdraw cash in local currency from ATMs globally. Additionally, you can use the Wise MasterCard to make purchases in local shops and make online payments.
What Is Revolut?
Revolut is a brand-new virtual bank that launched in 2015. Revolut, like Wise, is a privately held corporation established in the United Kingdom. You may use Revolut to send money to other Revolut users as well as to bank accounts.
Additionally, you can receive money in over 30 currencies without incurring any hidden fees. Additionally, you receive a unique QR code and payment link that you may share with others to expedite payment, even if they do not have a Revolut account.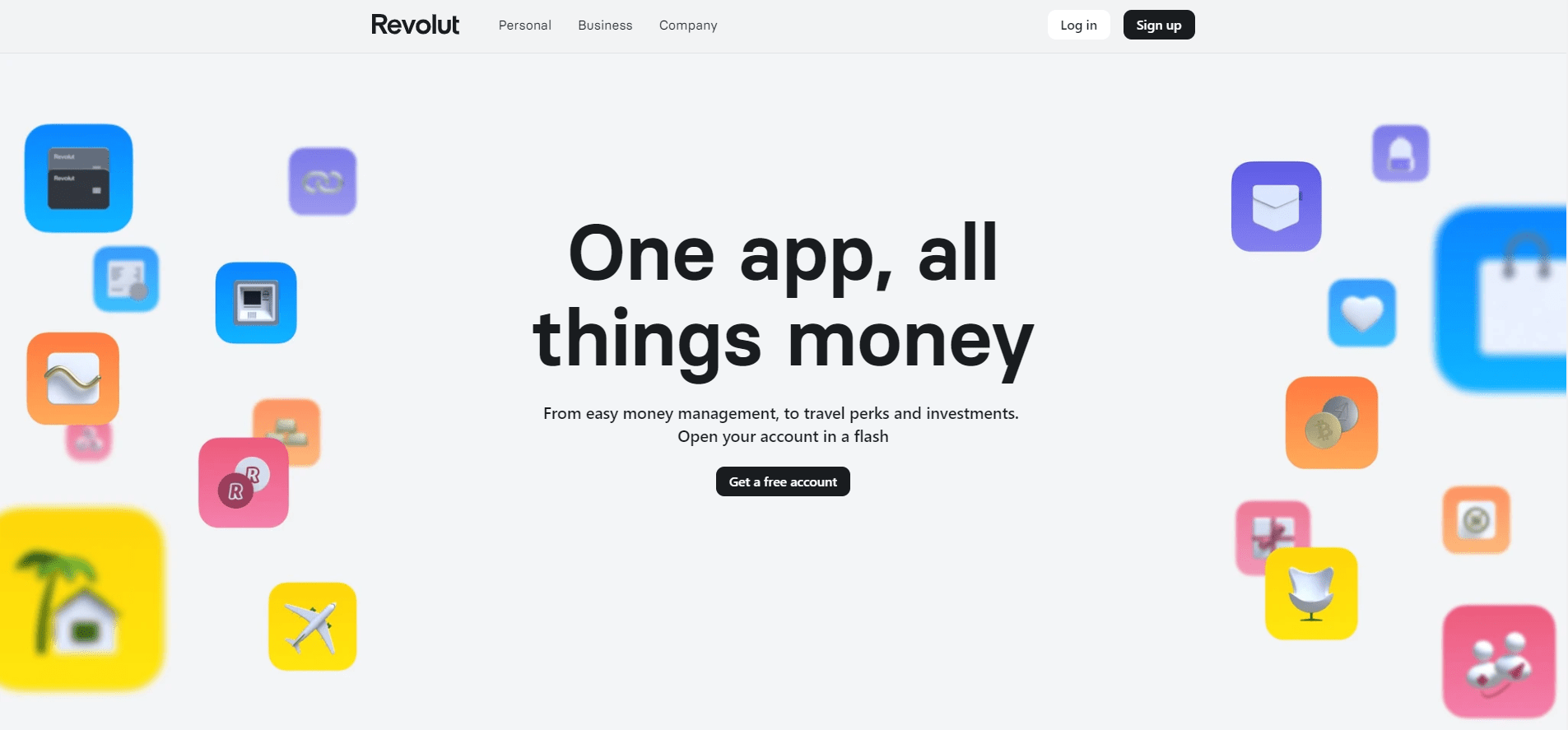 Customers of Revolut obtain a multi-currency debit card that may be used to withdraw money from ATMs and pay for items purchased abroad. You may withdraw up to 120 currencies with your Revolut MasterCard, and send money in 26 currencies using the app.
Revolut also includes some extra services, such as budgeting tools and spending statistics. Additionally, you may link your bank account to your Revolut account to view all of your money in one location.
Additionally, because Revolut holds a banking license, it is able to issue loans to UK residents.
Revolut is one of the greatest digital banks for nomads, and as such, I strongly suggest it to anyone who is a digital nomad or a long-term traveler.
Also, Read This:
Wise vs Revolut: How Much Do They Cost?
Wise and Revolut adopt diametrically opposed approaches to accounts and pricing. That is because Revolut provides significantly more banking and financial management functionality.
By comparison, Wise makes it affordable and simple to open an account and benefits from a multi-currency card. Consider the following:
Wise's Pricing Plans:
While accounts and plans are not as integrated into Wise's set up as they are with Revolut, Wise does provide a multi-currency account. This enables you to hold money in many currencies and streamline account transfers. Accounts are available for both individuals and businesses.
The Wise card is accepted in over 200 countries and entitles holders to a variety of perks.
However, when it comes to cost, Wise's personal accounts are completely free. You are only charged for the account if your balance exceeds 15,000 euros. If you surpass this limit, you will be assessed a 0.40 percent annual fee.
You can order a Wise debit card for $9 or a replacement card for $5. All ATM withdrawals over $100 per month cost 2% with that card. Additionally, after your second ATM withdrawal that month, you will be charged $1.50 per withdrawal.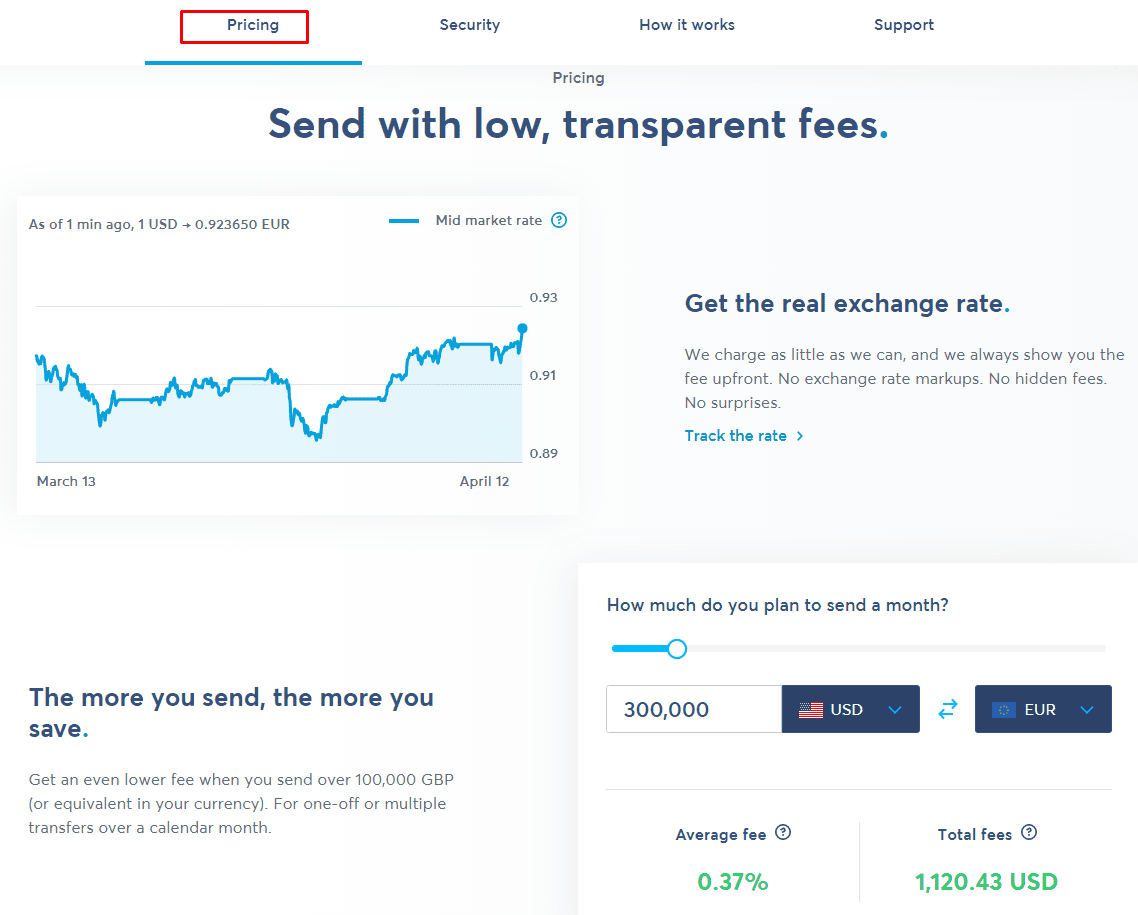 For all major currencies, receiving money into your account is completely free. However, wire transactions in USD are charged at a rate of $7.50. However, you can send money for free via direct debit in the following currencies: GBP, EUR, AUD, and USD.
There is a fee for any other currency or the payment method. This is currency-dependent and can be determined on the Wise website.
If you want to use Wise for Business, you can do so for a one-time cost of $31. This enables you to access all the bank information necessary to do foreign business. You'll obtain an IBAN, routing number, and sort code, among other things.
Additionally, you'll be able to receive payments from overseas without incurring hefty receiver or currency translation fees. Additionally, you'll be able to send and receive money in over 70 countries with ease.
Revolut's Pricing Plans:
Wise offers several plans (both free and with a monthly fee) for personal and business use, but Revolut offers several plans (both free and with a monthly fee):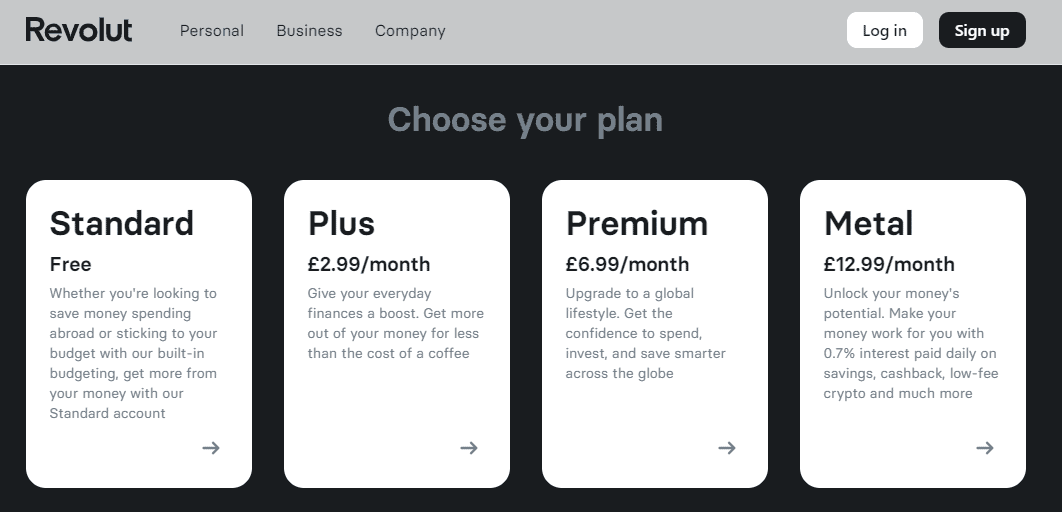 1. Personal Plans:
Let's begin with Revolut's complementary base plan. This account is completely free of charge on a monthly basis. At the market exchange rate, you can spend money in over 150 currencies.
Additionally, you can trade up to $1000 every month in over 29 currencies with no hidden fees. Additionally, you are not charged for ATM withdrawals up to $300 every month!
Additionally, you'll receive a complimentary Revolut card, which allows you to earn up to 0.10 percent annual percentage yield on your savings. Additionally, the base plan includes a Revolut junior account for one child.
The regular plan includes all of Revolut's key budgeting and money-saving tools when traveling overseas. For example, you'll receive quick payment notifications; you'll be able to round up card payments to help you reach your savings objectives; and much more.
It simply takes a few minutes to set up the account, and once it's up and running, you can immediately begin managing your finances. There is also a Premium account. This costs $9.99 per month. You get an extra $600 monthly ATM limit as well as the following features:
Insurance for overseas medical treatment

Your card will be delivered by global express

Support for priority customers

Exclusive designs on a premium card

Virtual cards that can be disposed of for better online security

Up to two kids can have Revolut junior accounts
The Premium plan earns a 0.14 percent annual percentage yield on savings and includes one fee-free international transfer each month!
Finally, the Metal Plan is available for $16.99 per month. It also increases the monthly ATM withdrawal limit to $1,200. Additionally, you'll receive a Revolut metal card of superior quality.
Additional benefits include baggage delay and airline delay insurance. Additionally, if your flight is delayed by more than an hour, you'll receive complimentary lounge passes for you and up to three companions.
Additionally, each month, you will receive up to five Revolut Junior accounts and three fee-free SWIFT transfers.
2. Business Plans:
Additionally, Revolut offers four distinct business options that allow you greater control over your team members. Additionally, you'll get free domestic and international payments, as well as tools that help you manage your costs – to name a few!
We'll begin with the Free Plan once more. This bundle is limited in scope — it does not include any free international payments and allows for only five free domestic payments.
(In all other cases, a £0.20 fee per local payment is applied.) Additionally, you do not have a foreign exchange allowance at the interbank rate — each conversion is subject to a 0.4 percent markup.
On the free plan, you can register ten team members, but you cannot manage their account rights or spending. You may send payments to other Revolut accounts for free, store over 28 currencies in your account, including GBP and USD, and create virtual corporate cards.
Additionally, you can manage subscriptions and regular payments from your account, as well as integrate your daily apps and accounting software.
The Grow Plan, which costs $39.99 a month, unlocks a slew of additional features and perks. For instance, you'll now receive ten complimentary overseas payments, a $10,000 foreign currency allowance, and 100 complimentary domestic payments. Additionally, you'll receive priority support via live chat 24 hours a day.
The Grow plan enables you to manage the spending and account permissions for your team. You can register up to 30 members and safeguard against administrative errors by establishing approval routines. Additionally, you can create bulk payments.
Revolut is continually expanding, and this account will eventually enable local accounts in additional currencies and payroll features. Therefore, keep an eye on this space!
Scale is priced at $149.99 per month. This boosts your allowances even further — you'll be able to make 50 free international payments, and 1,000 free domestic payments, and will benefit from a $50k foreign exchange allowance. Additionally, you can register 100 team members.
If none of these plans satisfy the demands of your organization, you can select a custom business account with customizable pricing for a program tailored to your specific requirements.
Please note: If you wish to add more team members (on any plan), the cost is $5 per month.
Wise vs Revolut: Customer Service
It's important to rely on a good customer service team if there is anything wrong with your account or a transfer. Let's have a look at what Wise and Revolut can do for you in case you have a problem:
Wise's Customer Service:
Wise provides an online support center. You'll find commonly asked questions and tutorials on how to send money, alter and cancel transfers, manage your account, and use the Wise card, among other things.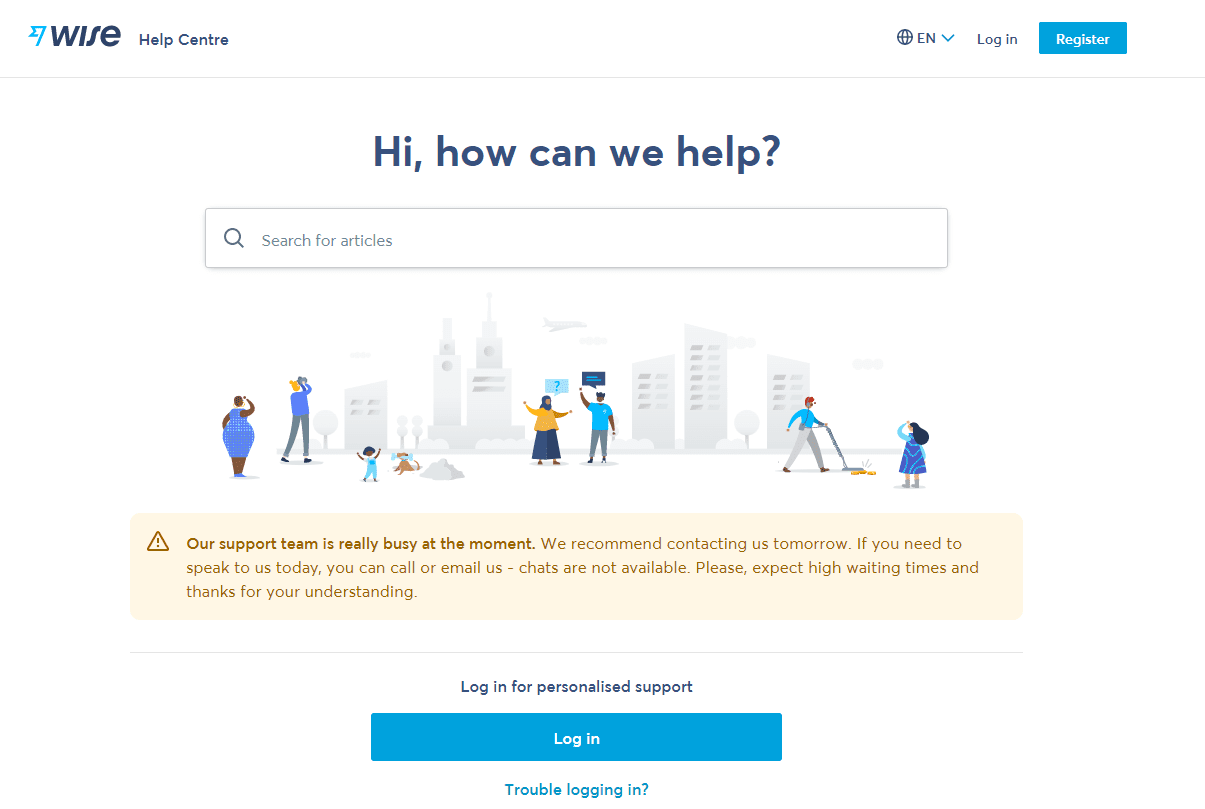 To communicate with Wise's customer care team, you must first log into your account. You can contact our customer service representatives using the following methods:
Email
Phone
Whatsapp
Facebook Messenger
Twitter
Their help center is open Monday through Friday from 8 a.m. to 8 p.m. UTC.
Revolut's Customer Service:
Additionally, Revolut's website has substantial self-help material. Here you can learn about all of the features offered and get answers to frequently asked questions.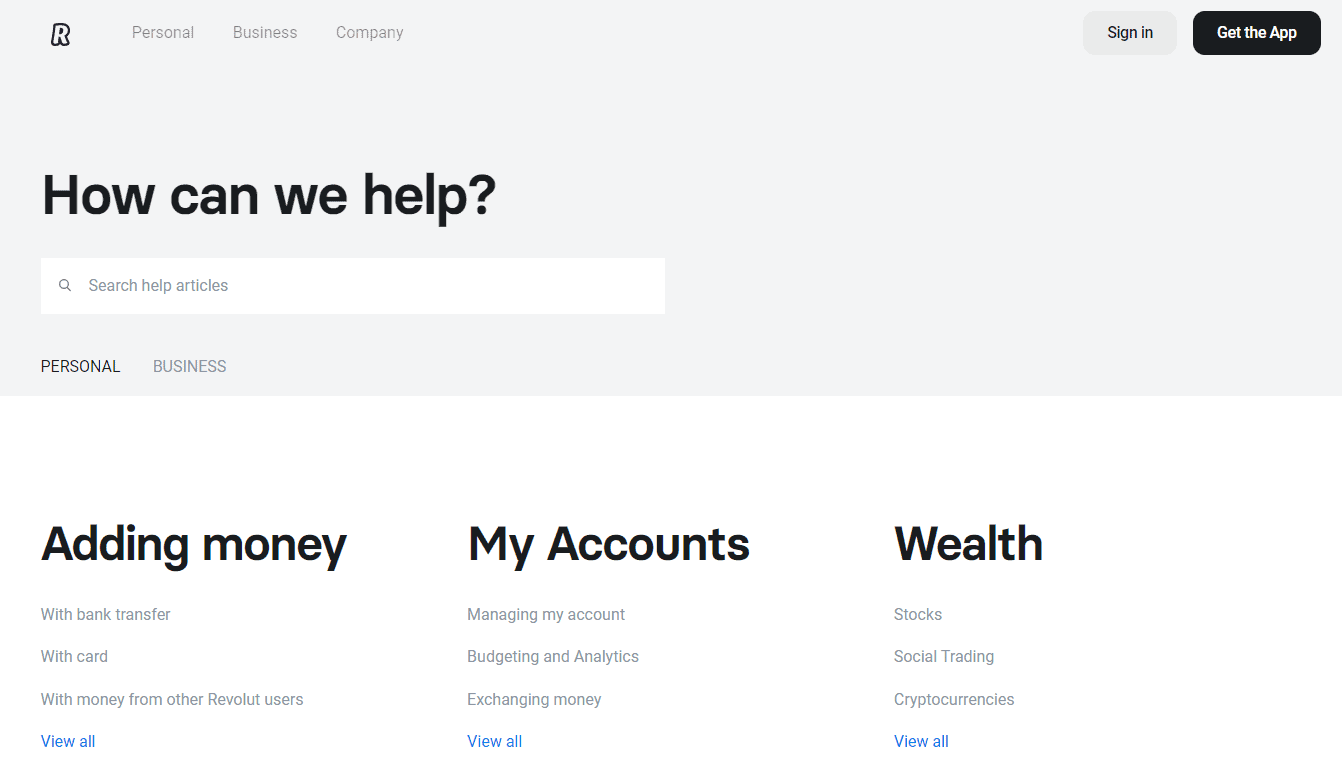 If you require specialized assistance, you may contact us via in-app live chat. The speed with which you will receive a response is determined by the plan you have chosen. Unfortunately, telephone support is not available.
Wise vs Revolut: When Might Their Services Be Right for You?
We've now examined both Wise and Revolut in detail. Both have their advantages and disadvantages, but both are ultimately credible and beneficial banking options.
Which of these two financial services is most appropriate for you (if any) is situation-dependent. However, in this section, we'll discuss when it's more advantageous to use Wise or Revolut:
When to Use Wise?
While Wise provides a card capable of holding several currencies and an easily controlled online account, it lacks the advanced banking features offered by Revolut.
As such, it is better to utilize Wise for the purpose for which it was created – sending and receiving money internationally. A Wise account is completely free, and even getting a card is inexpensive.
In summary, Wise is an important service if you anticipate making payments internationally frequently and may be perfect for you if you:
You've relocated abroad and are earning money there, but you'd like to transfer your earnings back to your home currency.

You wish to send money to friends, relatives, and service providers located outside the country.

When investing a large sum of money in another nation, such as purchasing property or paying rent, you want to make the most of your foreign currency reserves.

You wish to conduct the majority of your banking on a separate app and use Wise primarily for money transfers.

You're in control of your finances and don't require a plethora of budgeting features.

You only spend money abroad on rare occasions, including substantial sums exceeding $1,000.
When to Use Revolut?
Revolut is a one-stop-shop for all of your financial requirements, offering comprehensive banking features. Its tools may assist you and your family in developing healthier financial habits. You can effortlessly manage your money with several budgets, bill splitting, and saving tools.
Additionally, Revolut offers an amazing travel account. You can withdraw cash for free overseas, make foreign payments at a lower rate than most traditional banks, and, depending on the plan you choose, take advantage of additional travel benefits.
Choose Revolut if:
A mobile banking account is required to manage your money, grow your savings, and maintain control over your spending habits.

You're a business looking to manage team members and bulk payments.

You travel regularly and require a card and account that provide additional travel benefits. For instance, international medical insurance and access to airport lounges.

You're looking for a family-friendly account that can assist you in securing the financial prospects of your children as well.

You reside abroad or have loved ones who live abroad and wish to send money up to ten times more cheaply than with traditional institutions.
Quick Links:
Conclusion: Wise vs Revolut 2023
This concludes our comparison between Wise and Revolut! While both Wise and Revolut began as money transfer businesses, they have since developed their own distinct niches.
Wise remains the most popular choice for sending money abroad. It continues to offer the best rates online, particularly if you want to send huge sums anytime you want without having to adhere to a spending limit.
Revolut, on the other hand, is a good general travel account due to its flexibility to handle numerous currencies. Additionally, its accounts provide a variety of features that make budgeting, saving, and tracking your spending easier.
In a nutshell, Revolut is a robust mobile banking solution. Additionally, it enables you to earn interest on your money.
We hope our comparison of Wise and Revolut has aided you in determining which of these services is appropriate for you. Or are you contemplating using another platform, such as Sepa?
In either case, please share your experiences with either method in the comments section below. We would be delighted to hear from you!