Today we have featured an In-Depth Zen Arbitrage Review with its proper insights. We have also covered its pros and cons. So, let's get started.
The Internet is loaded with a lot of scams that are trying to make some quick money. However, there is a platform that goes by the name – Zen Arbitrage – which is an online book arbitrage software, created by Peter Valley.
This is a system that makes use of software to identify profitable books that can be bought and then be resold at a good profit. Note that majority of the books are bought and sold on Amazon via Amazon's FBA i.e. Fulfilled by Amazon channel.
Zen Arbitrage is one of the best online book arbitrage tools in the market.
This can appear to be quite skeptical, as to why would anybody purchase books at a price that is higher than what is being sold at the regular or lesser price on the platform? 
The answer to this is pretty simple. People who are members are comfortable buying from the FBA channel of Amazon and prime members could get the product within 2 days and free of shipping charges.
To understand more about Zen Arbitrage Software, you can even opt for their 14-day free trial. Read through to know more about this platform and how it can help you profit.
Zen Arbitrage Review: Does It Actually Work?
The owner, Peter Valley, has been a seller on Amazon since the year 2007. He has published 14 books on how to sell books on the Amazon platform. He is renowned and his teachings have enabled people to earn money through the years. This online book arbitrage software has been created by Peter Valley himself.
In simple terms, this software is used to look for books that can be bought and then be resold on the FBA channel of Amazon for a profit. So, what is done here is that you use this software, scan the screen to understand if the gap is huge between the new and the used price on Amazon.
Take an example wherein I found a book that could have been bought on Amazon at $51.73 (which is the cheapest source) and also included shipping as well as sales tax and it could be resold for $119.99, giving you a good profit of about $33.86!
This software gives you ways to locate if other sources are having similar books which can be bought at a lesser price.
The software comes with a calculator function. This function enables you to fill in the price at which you can buy the book on book arbitrage, fill the selling price of the book on FBA of Amazon and the fees get deducted automatically, leaving you the approximate margin you can earn on that specific book. you can also check out our review on Aura Repricer, to reprice your product.
However, this calculator does not include the sales tax. So, you might have to calculate the cost manually inclusive of sales tax, in case your state imposes taxes. There are many ways and parameters to search for some profitable books by making use of this software.

There are many training videos offered by Zen Arbitrage that explain the same. There is a very less chance of Zen members competing with others as each person uses the software differently.
Also, with the humongous number of books available, there is no scope for the books to run out. The Zen Arbitrage group on Facebook has people who are new to this concept as well as those who are familiar with it and earn from it. 
A few people earn about a hundred dollars or so in a month and a few also earn thousands of dollars in a month through online book arbitrage.
Zen Arbitrage – Is It A Business?
Zen Arbitrage is a business. Just like any other business, to be successful, it requires patience, time as well as money.
The software they provide is good, however, it could take you a while to understand it and find opportunities to earn some money.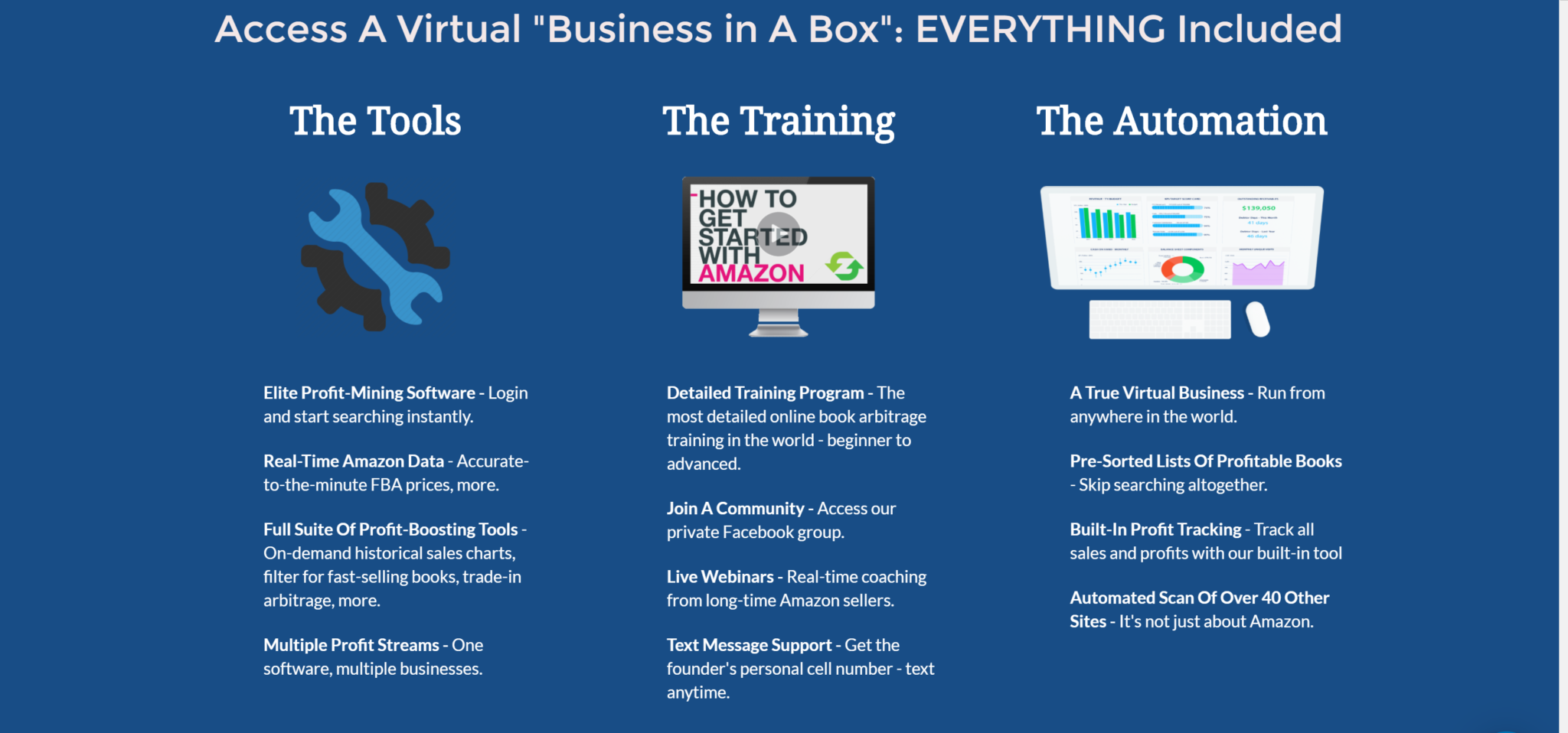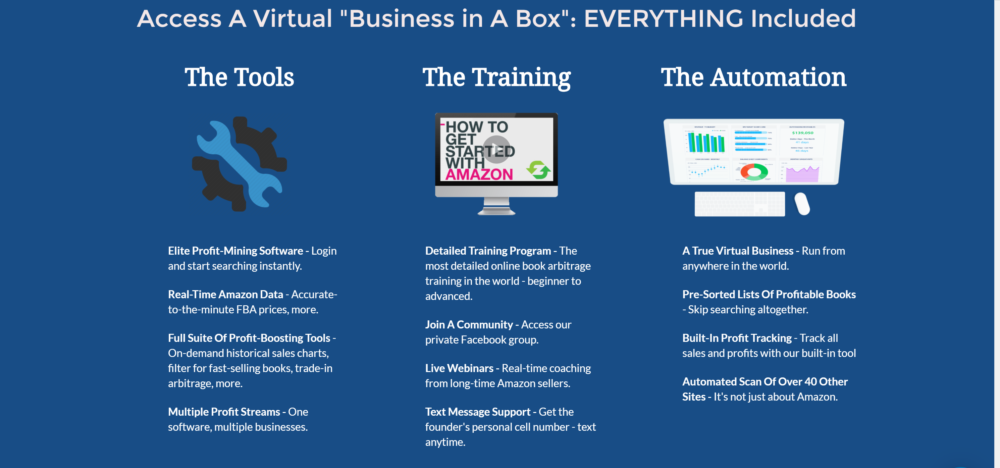 It could also be a cumbersome task, for example, for every book which might be a great opportunity, the person has to check if they are restricted by Amazon.
So How Can You Be Restricted By Amazon?
Yes, Amazon can restrict any person as a seller, from indulging in the sale of specific books. Amazon can restrict you from selling a book's new copies, or its used copies, or you might be able to just sell a book like a collectible and sometimes you might not be allowed to sell a specific book at all.
The software has a link that takes you to the page on Amazon where the restrictions can be checked.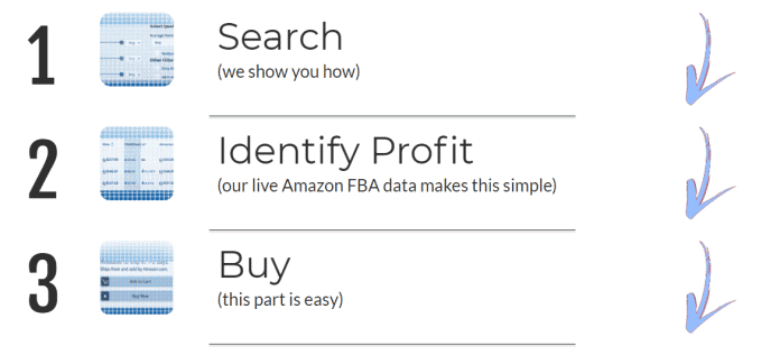 When you begin to make money and sales, the restrictions will be eased, however, you have to keep checking on the restrictions.
In case you have not been restricted, make use of the profit calculator and calculate the potential profit.
Zen Arbitrage Business – The Cost
1. Subscription
Their monthly subscription will cost you about $97 a month. Also, Amazon charges you $39.99 a month for the Amazon FBA account. So, the total cost every month will be $136.99. 
2. Additional Costs
Once you buy the books, you must calculate the cost involved to ship the various books to Amazon and they have to be placed in the inventory.
The average cost of sending the books to Amazon would be about $17 for a box with 25 books. Bulk Shipping is less expensive in contrast to shipping single books.
3. Prep Service – Is it needed?
A lot of people prefer to use a prep service.
On purchasing a book, it is sent to the prep service director – who is in charge of inspecting and cleaning the books.
They inform you of any damages to the purchased book.
Post this, the shipping labels will be printed from your account on Amazon and they are sent on behalf of you to Amazon.
To begin with, you need not opt for this service.
It is better that you inspect the books personally, clean the books, and get rid of any unwanted labels.
4. Inventory
When you get into this book business, you should be able to build upon your inventory levels.
The books that make a lot of money generally come in the price range of 50% or above.


However, even lower-priced books can help you earn profits. You must be aware of how much money you are comfortable spending on books.
5. Break-even
Every business aims at reaching a break-even point. Being able to make a minimum profit of about $136.99 is necessary to break-even.
If your books are in the range of $50 and you can make a 25% profit on them which is $12.50 a book, you will have to sell at least 11 books to break-even.
A few might break-even sooner, however, just like any business, you must be able to withstand the losses till you break-even.
Zen Arbitrage – The Marketplace
The marketplace is Zen Arbitrage's best feature. The marketplace has people who have already found some profitable opportunities for book arbitrage and placed them as leads on the marketplace. For instance, a book with a purchase price of $25 and a profit of $10 might sell off for $1.
You must bear in mind that initially when you start the business, Amazon might place some restrictions, however, the restrictions might ease once you begin your sales and make money.
People who are very successful in this line of business are those having about 300-400 profitable books in their inventory at any time. It might take some time, but it is achievable.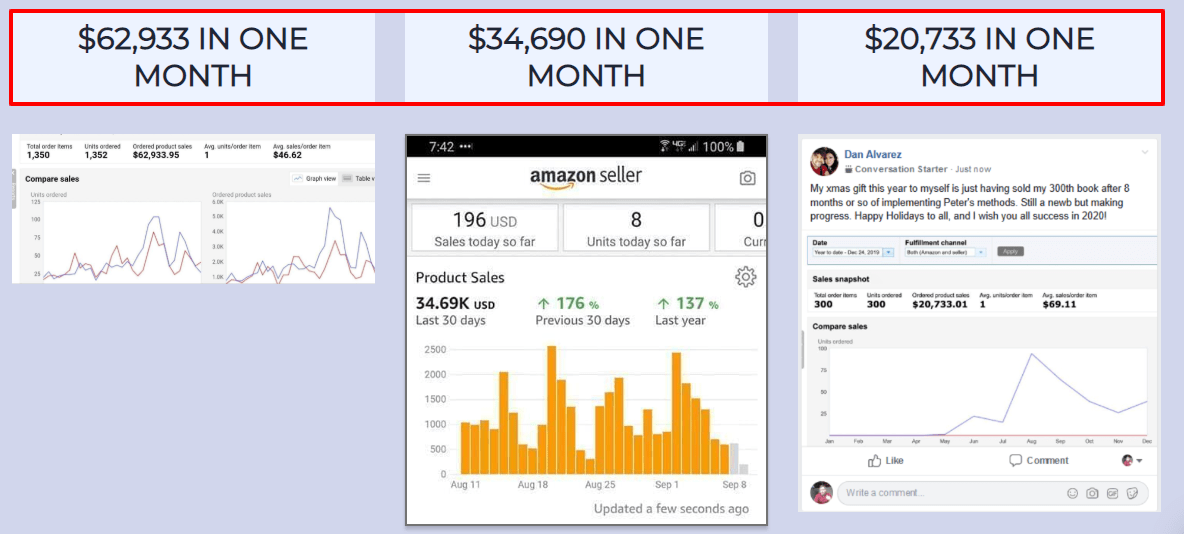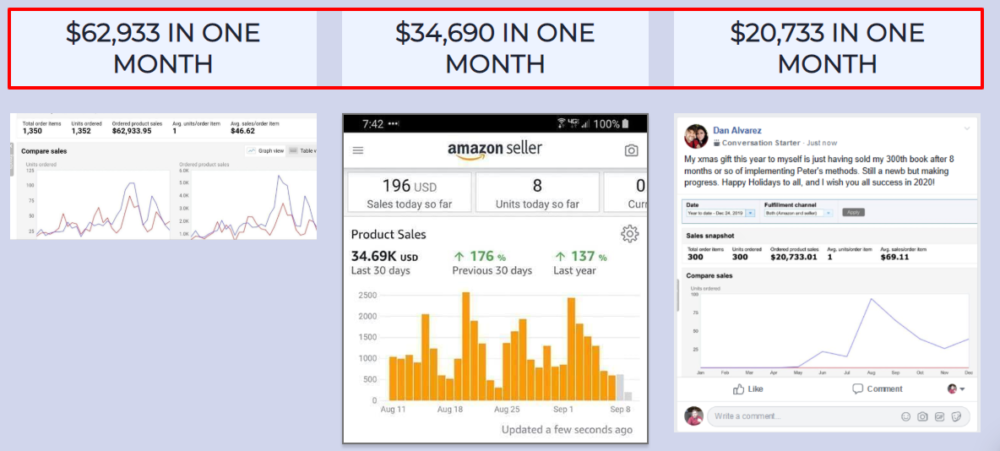 You can be assured that Zen Arbitrage isn't a scam and people are earning good money from this book arbitrage software. I started with the trial offer and I also earned about $60 a month.
However, the only reason behind canceling this account was a lack of time to dedicate to the business.
However, if you can dedicate your time and resources, this business is a great way to make money. In my scenario, I worked even for 19 hours a day at times which included commutation of about an hour and a half.
Managing a business can be quite hectic along with a full-time job. And off days become just a day to unwind and relax the mind and body. This business might not be for all.
It is the best business for moms who are at home, retired people, and yes, college students as well! You must have at least 2-3 hours dedicated to the business.
Quick Links:
FAQs Related To Zen Arbitrage Review:
How much does Zen arbitrage cost?
Zen Arbitrage costs $97 per month. In addition to having an Amazon FBA account, Amazon charges $39.99 per month. That's a total of $136.99 per month in cost
Is Zen arbitrage legit?
Zen Arbitrage is 100% NOT A SCAM but rather an ACTUAL BUSINESS!
The Final Verdict: Zen Arbitrage Review 2021
Although I have canceled conducting the Zen Book Arbitrage business due to time issues, I have become an affiliate and I make money from there. To remind you, Zen Arbitrage is a book arbitrage business and is not a scam.
To sum it up for you, the minimum cost in a month would be a total of $136.99 (the Zen membership and FBA Amazon account). Once you have these accounts, you have to invest in inventory and start with at least $500-$800 worth of inventory.
Make sure you have enough time to dedicate to this business, at least 2-3 hours a day. When you start, do not use the Prep Service and make sure you prep the books on your own.
Also, do not buy the leads of Zen Arbitrage Marketplace till you have minimum or no restrictions on your account with Amazon. Furthermore, opt for bulk shipping to Amazon.
I hope this review gives you a good idea about Zen Arbitrage and in case you are interested, you can check out their 14-day trial.