Do you want to advertise and make money with CPV/PPV? Look no further! I'm here to help you find the perfect choice. CPV/PPV networks offer a win-win situation for advertisers and publishers.
By leveraging these platforms, advertisers can reach their target audience effectively, while publishers can monetize their web space Propelmedia and 50onRed are among the best options to consider for a successful online advertising campaign.
Learn about CPV/PPV networks and unleash your business's potential with online marketing!
So if you want to make some serious money, just follow the advice of a stranger on the Internet! And this stranger is ME. 
What are CPV/PPV Networks: A Win-Win for Advertisers and Publishers
Cost Per View (CPV) or Pay Per View (PPV) networks offer a unique opportunity for advertisers and publishers to benefit from online advertising. Advertisers can raise awareness about their business, while publishers get paid for providing ad space on their websites or blogs.
Understanding CPV and CPC
CPV works on a "pay for every view" model, where advertisers pay a fixed amount for each visitor who views the ad, regardless of whether they click on it or not.
 On the other hand, Cost Per Click (CPC) charges advertisers based on the number of clicks their ads receive. While CPC may be more efficient in generating potential leads, CPV remains a popular and effective form of online advertising.
10 Best PPV/CPV Networks in 2023
We come up with a list of the finest PPV/CPV networks for marketers and publishers to select from:
ZeroPark is undoubtedly one of the top CPV/PPV networks, and it holds a prominent place on my list for several compelling reasons. As an affiliate marketer, I've experienced firsthand the exceptional features and benefits that ZeroPark brings to the table.
Firstly, ZeroPark's reputation in the affiliate marketing industry is well-deserved. With a solid foundation laid in 2011 by Robert Gryn and belonging to Codewise, the platform has proven itself as a reliable and trusted network.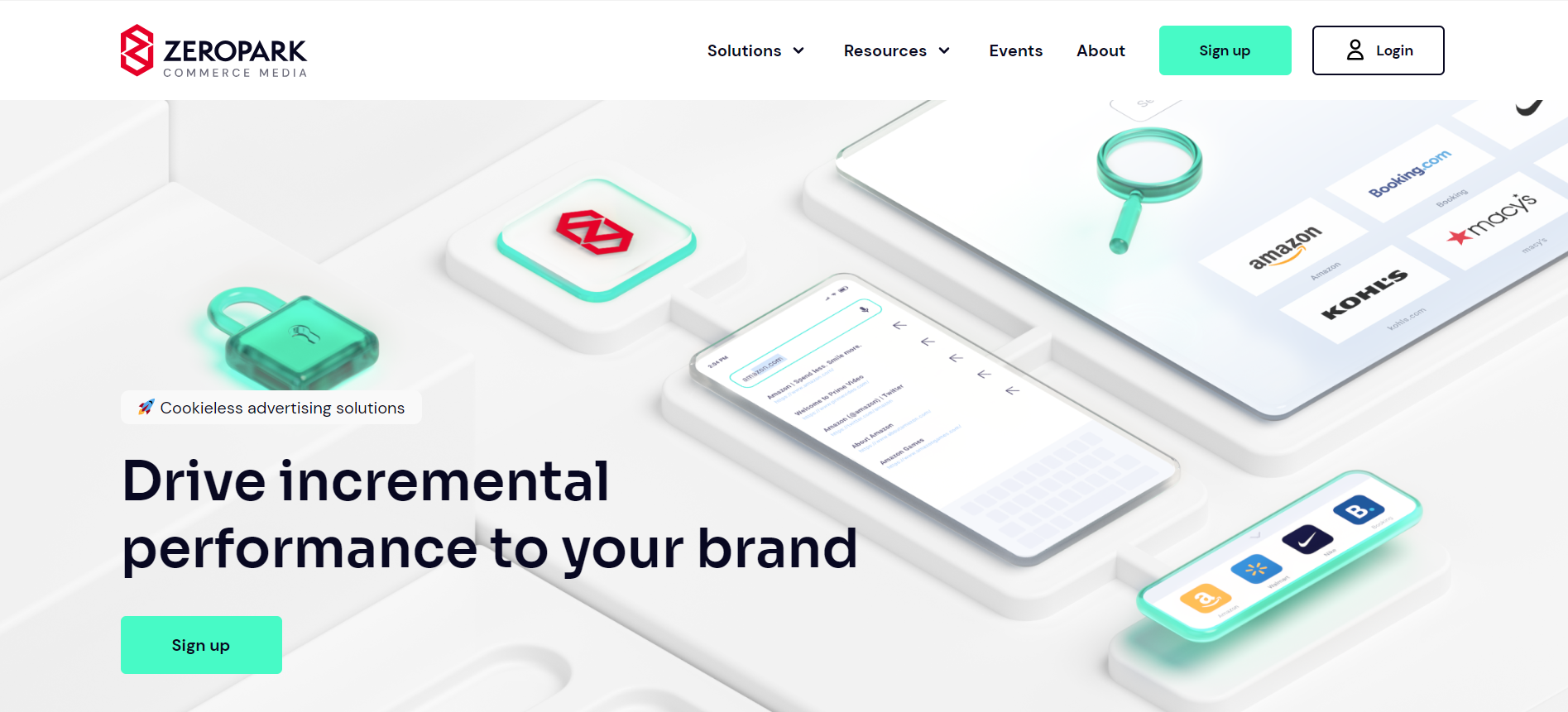 What truly sets ZeroPark apart is its versatility in running three different types of campaigns: Domain, Premium PPV, and Search. This variety ensures that I have ample options to tailor my campaigns based on specific objectives and target audiences.
The platform's user-friendly interface is a standout feature, especially for those starting their journey in media buying. The intuitive design and comprehensive explanations make it easy for me to navigate and set up my campaigns efficiently.
One of my favorite features of ZeroPark is the "Targets daily budget" option. It allows me to specify a maximum expenditure for each target, ensuring that I never overspend on a few expensive targets.
This feature empowers me to test various targets while staying within my budget, enhancing the overall effectiveness of my campaigns. The availability of Traffic filters is another aspect that has impressed me.
I can choose between three filters, such as Desktop & Mobile, to optimize my campaign's traffic and reach the most relevant audience for my offers.
ZeroPark's full-page ad formats, including Pop Ads, Native, Domain Redirect, and Interstitial, offer excellent diversity and flexibility.
These formats have proven to be effective in capturing user attention and driving engagement, contributing to the success of my campaigns.
I must mention the outstanding support provided by ZeroPark's account managers.
Whenever I encountered any issues or needed guidance, their responsive and knowledgeable assistance made a significant difference in resolving my concerns and optimizing my campaigns. 2.
CpvMarketplace has earned its place on my list of top CPV/PPV networks because of its impressive ability to improve the effectiveness of my marketing campaigns.
The Cost Per View model ensures that I reach prospects who are genuinely interested in the products or services offered by my company.
This targeted approach to advertising helps me attract visitors who are more likely to convert into valuable leads, increasing the overall productivity of my campaigns.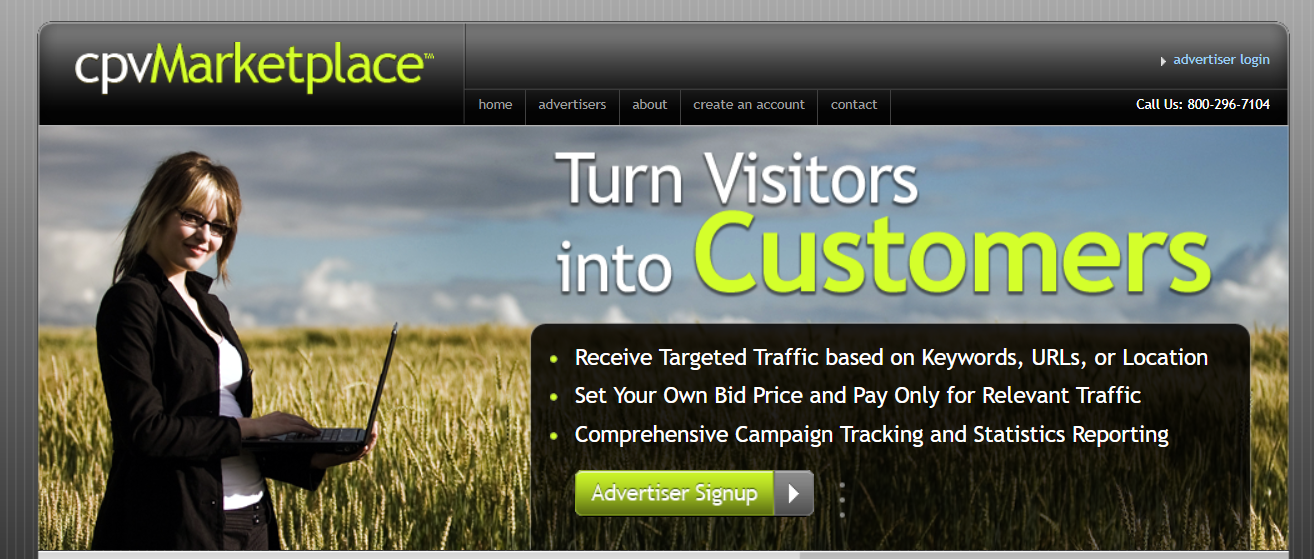 What makes CpvMarketplace stand out is its capability to help me outshine the competition. By connecting me with potential customers who are actively interested in what my business has to offer, I gain a competitive edge in the market.
This platform enables me to showcase my products or services to an audience that is genuinely curious and open to doing business with me, giving me an advantage over other advertisers.
CpvMarketplace is a reliable online marketing platform that consistently delivers high-quality traffic.
The visitors generated through this network are not only numerous but also cost-effective, providing me with excellent value for my investment.
This efficient use of resources ensures that I can achieve my advertising goals without breaking the bank.
An additional example of how CpvMarketplace has benefited my advertising efforts is by helping me access niche markets and specific target audiences.
The platform allows me to fine-tune my campaigns based on locations, demographics, and keywords, ensuring that my ads reach the right people at the right time.
This level of precision targeting leads to higher engagement and conversions, maximizing the return on my advertising investment.
50onRed is a fantastic CPV/PPV network that has earned its spot on my list for several compelling reasons.
First and foremost, the network offers extensive coverage, targeting the global market at a surprisingly affordable price of just $0.002 per view. This makes it an excellent choice for reaching a broad audience without breaking the bank.

What sets 50onRed apart is its versatility in providing both Pay Per View traffic and Display and In Text traffic, all within the same user-friendly interface.
This feature allows me to save on extra expenses for separate Display and InText advertisements, making it a cost-effective option for my advertising needs.
Another reason why 50onRed is my personal favorite is its highly efficient user interface. It's straightforward to navigate, making it a breeze to set up and manage my advertising campaigns.
I appreciate how easy it is to adjust and optimize my ads to ensure they reach the right audience effectively.
Now, let's talk about the investment estimate. While 50onRed may seem a little pricey compared to some other platforms, costing more than $1 for every view, I've found that careful keyword selection can significantly lower this cost.
By adding fewer but relevant keywords, I've managed to get views for as low as $0.005 each, which is truly impressive!
DirectCPV has earned its spot on my list of top CPV/PPV networks due to its reputation as a highly effective and cost-efficient platform for advertisers like me.
As an affiliate, I truly appreciate the value for money that DirectCPV offers, providing me with significant returns on my investment.
One of the standout features of DirectCPV is its exceptional targeting capabilities. I have the flexibility to target my ads based on specific locations, URLs, and keywords.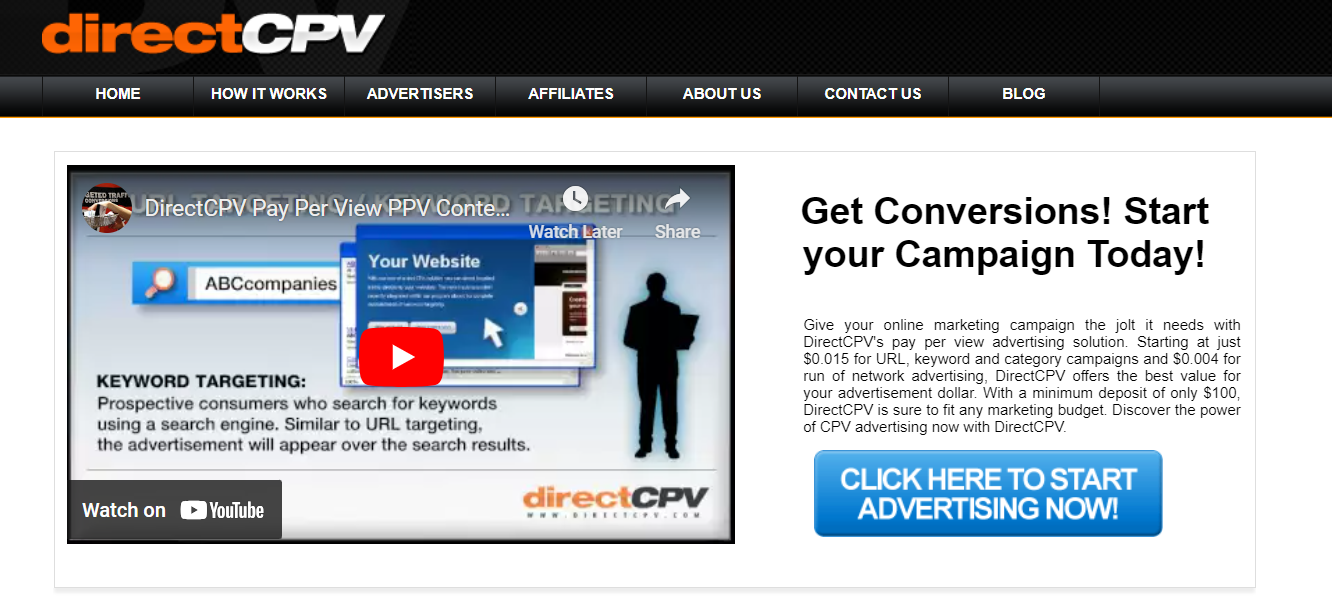 This precision targeting allows me to reach my desired audience more effectively, increasing the chances of attracting potential prospects who are genuinely interested in my products or services.
What sets DirectCPV apart is its unique approach to advertising. Unlike many other platforms, DirectCPV displays full-screen advertisements directly on web pages as users browse the internet.
This innovative advertising format doesn't require a separate landing page, as the advertisement window itself is the size of the user's screen.
This eye-catching and immersive approach to advertising has proven to be highly effective in capturing the attention of users and driving engagement.
An example of how DirectCPV has benefited me is through its targeted advertising based on specific keywords.
By choosing relevant keywords related to my niche, I have been able to reach users who are actively searching for products or information related to my offerings.
This has resulted in higher click-through rates and conversions, making my advertising efforts more successful.
AdOn is undoubtedly a popular network amongst affiliates, and it has rightfully earned its place on my list of top CPV/PPV networks. One of the reasons I highly recommend AdOn is its ability to display advertisements on web pages with relevant content.
This targeted approach ensures that the ads are shown to users who are already interested in similar products or services. As a result, the chances of turning these visitors into potential prospects for advertisers are significantly higher.

What sets AdOn apart is its impressive flexibility in accommodating various advertiser requirements. A wide range of ad formats are available for AdOn ads, including full-screen banners, background ads, pop-up ads, and text ads.
This adaptability gives advertisers like me the freedom to choose the most suitable format to effectively convey our message to the target audience.
Affordability is another key factor that makes AdOn stand out. The program offered by AdOn is not only cost-effective but also capable of delivering good traffic even at lower prices.
This is particularly beneficial for businesses with limited budgets, as they can still achieve substantial results without overspending.
Moreover, one of the reasons I trust AdOn is its secure network platform. With the ability to handle various malicious and malware attacks, AdOn ensures that my advertisements are protected and that my campaigns run smoothly without any security concerns.
Clicksor has earned its spot on my list of top CPV/PPV networks due to its versatility and wide range of advertising options. One of the most fascinating aspects of Clicksor is its support for various types of advertisements, including CPM, CPC, CPI, and CPV.
This diversity allows me to choose the most suitable advertising model for my specific marketing goals, ensuring I can tailor my campaigns to achieve the best results.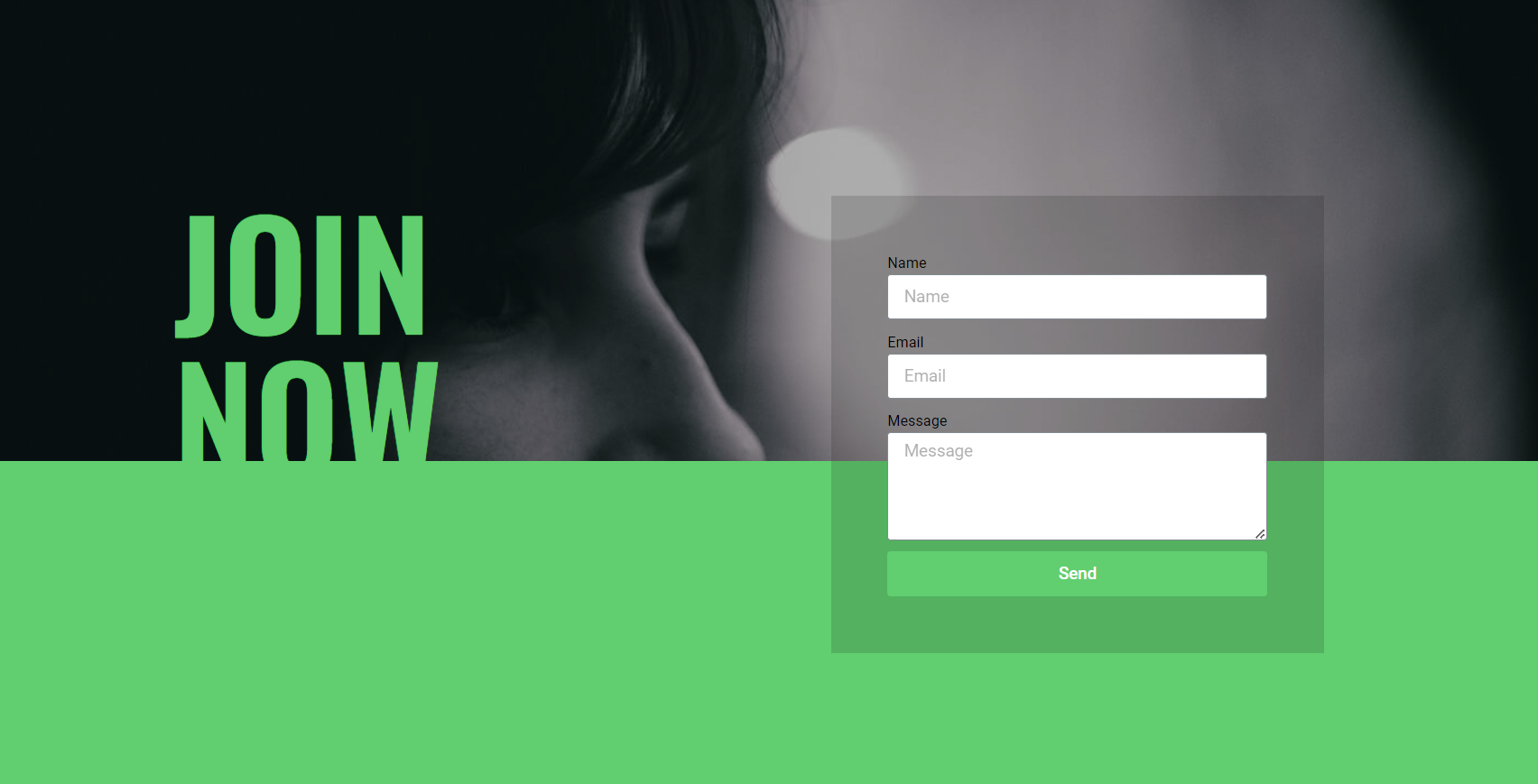 The range of ad formats offered by Clicksor is another compelling reason why I consider it an interesting network platform.
Whether it's relevant graphic banners, pop-under ads, search box ads, interstitial advertisements, In-Text ads, or contextual banners, Clicksor provides an array of options to create engaging and visually appealing ads that resonate with my target audience.
Moreover, Clicksor's strategic use of top Alexa ranking sites to display ads is a significant advantage. These high-traffic sites attract a large number of page views, increasing the exposure of my ads to a broader audience.
As a result, my ads have a higher chance of being seen by potential customers, leading to increased brand awareness and potential conversions.
The fact that Clicksor offers 85% of the ad income to the publisher is an attractive feature for content creators like me.
This generous revenue-sharing model incentivizes publishers to display ads on their websites or platforms, leading to a wider distribution of my ads across different online spaces.
However, it's important to note that Clicksor's main drawback is the presence of ads containing malware on its network.
As an advertiser, this is a concern because it may affect the credibility of my brand and the overall user experience on websites where my ads are displayed.
Hence, I need to be cautious and take preventive measures to ensure that my ads are not associated with any harmful content.
An additional example of how Clicksor has benefited my advertising campaigns is through its In Text ads.
By leveraging this format, I have been able to embed contextual ads within the relevant text on websites, providing a seamless and non-intrusive advertising experience for users. This has resulted in higher engagement rates and a more positive response from my target audience.
As an affiliate marketer, I am always on the lookout for opportunities to diversify my income and maximize my earnings, and the RTX Platform seems to be the perfect fit.
What sets RTX Platform apart is its extensive history of working with affiliates, which speaks volumes about their expertise and knowledge in the affiliate marketing realm.
Their experience in the industry assures me that they have the necessary tools and strategies to help me succeed in my affiliate marketing efforts.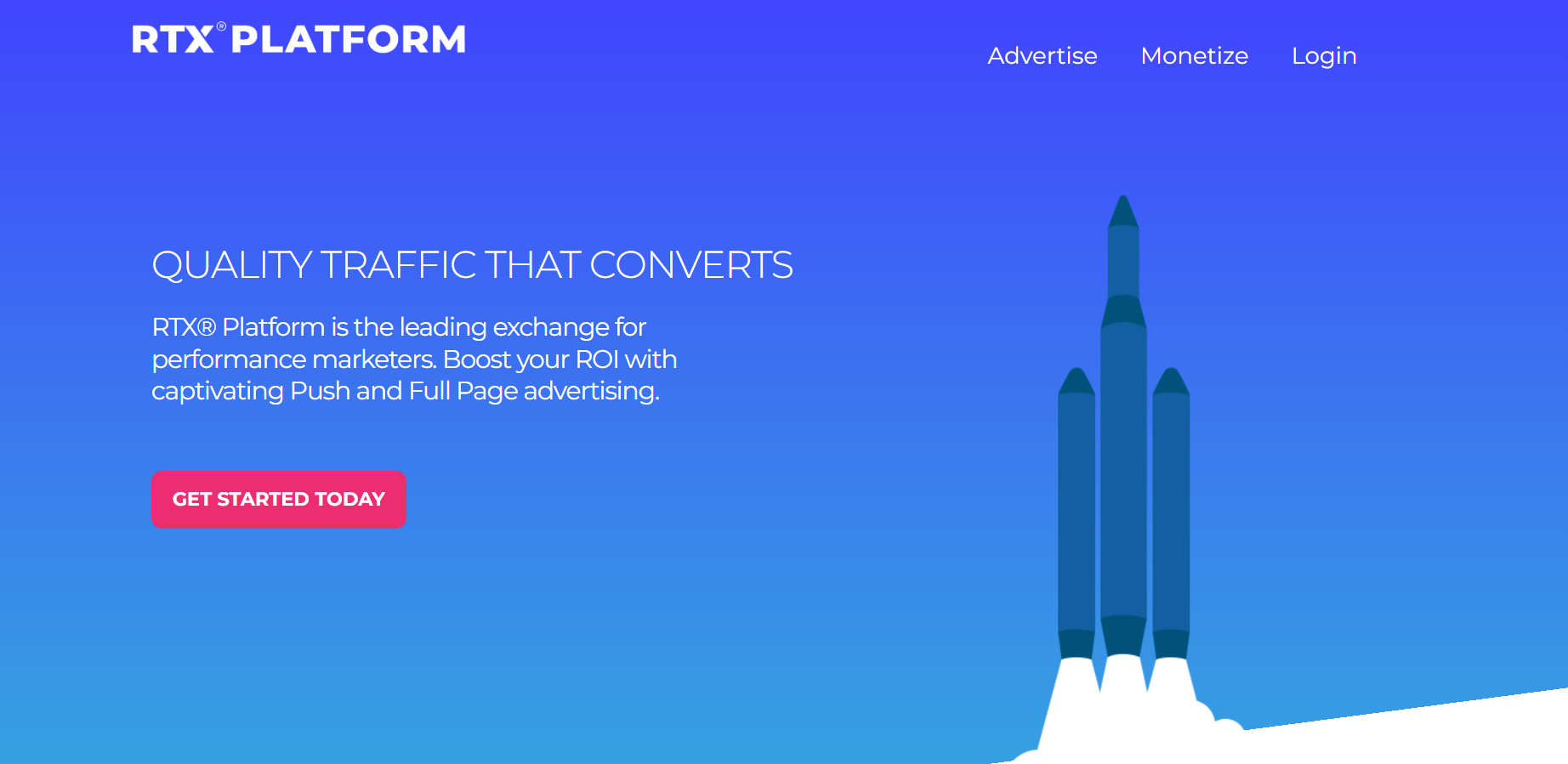 One aspect that impresses me is their approach to monetizing my blog posts. They offer various ad formats that seamlessly integrate with my site, ensuring that the ads do not overwhelm the user experience.
From push ads to native ads and full-screen formats, the RTX Platform provides a diverse range of options to make a larger impact and capture the attention of my audience.
I am particularly interested in their Custom Searches feature, where my site's search functionality will include text ads.
This integration allows for a more personalized and relevant advertising experience for my site visitors, potentially leading to higher engagement and conversions.
What sets the RTX Platform apart is its wide range of partnerships with typical websites and digital publishers across various niches.
Whether it's health, finance, travel, dating, games, education, or software development, they cover it all. This versatility opens up numerous opportunities for me to explore and monetize different niches within my affiliate marketing journey.
Their impressive catalog of big advertisers, including well-known companies like Norton, eBay, Santander, and Quicken Loans, further reinforces their credibility and potential for delivering valuable results.
Furthermore, the RTX Platform has built a reputation for making its ad code easy to implement and use, which is a huge plus for any affiliate marketer.
The convenience of working with their platform, along with the opportunity to collaborate with significant advertisers, makes RTX Platform an exciting prospect for maximizing my affiliate income
Media Traffic has earned its place on my list of top CPV/PPV networks for several compelling reasons. As an affiliate-based platform, it offers a wealth of benefits for affiliates like me.
One of the standout features is the ample space it provides for ads, allowing for greater clarity and visibility. This has translated to higher returns on investment (ROI) and an excellent target market for my advertising campaigns.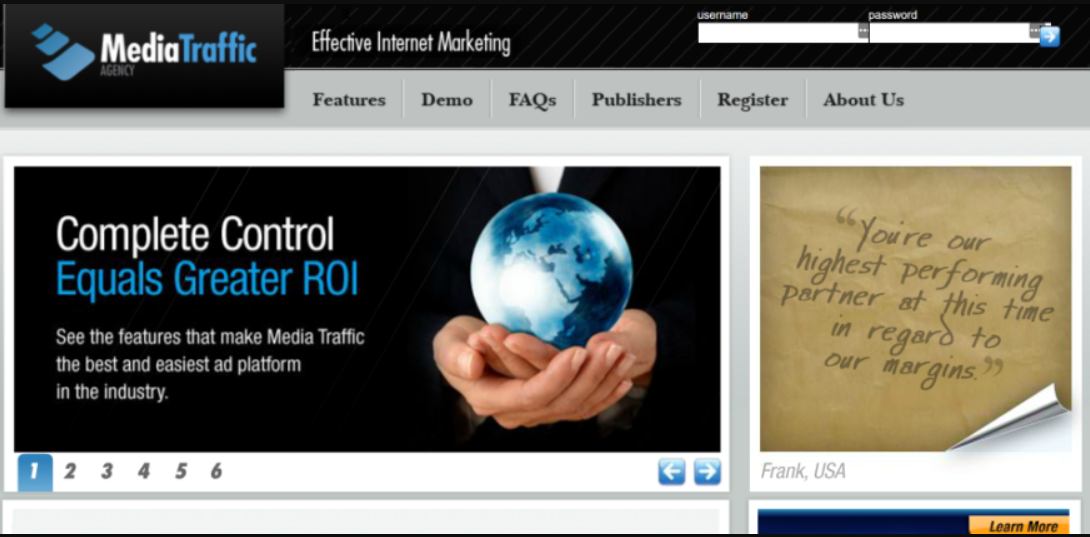 The user-friendly platform and easy-to-use interface of Media Traffic have made managing my ads a breeze. Setting up campaigns and monitoring their performance is straightforward, saving me valuable time and effort.
What truly sets Media Traffic apart is its exceptional customer service. The company goes above and beyond to provide top-notch support to its clients.
Each account is assigned an individual account executive who is readily available to address any queries or concerns. This level of personalized attention has been invaluable in optimizing my ad campaigns and achieving better results.
However, I must admit that there is one drawback to using Media Traffic, which is its application process.
To become an advertiser on this network, I had to submit a hard copy of a duly signed application form, along with all the necessary documents and details.
If any part of the application is incomplete or missing, it may lead to rejection.
While the stringent application process may be a slight inconvenience, I found that it is well worth the effort considering the benefits and quality of service provided by Media Traffic.
Propelmedia is my top choice for CPV/PPV networks because it offers an exceptional platform for displaying ads, including contextual text links.
The network's ability to provide excellent traffic that leads to superior purchases is truly remarkable, and it has greatly benefited my advertising campaigns.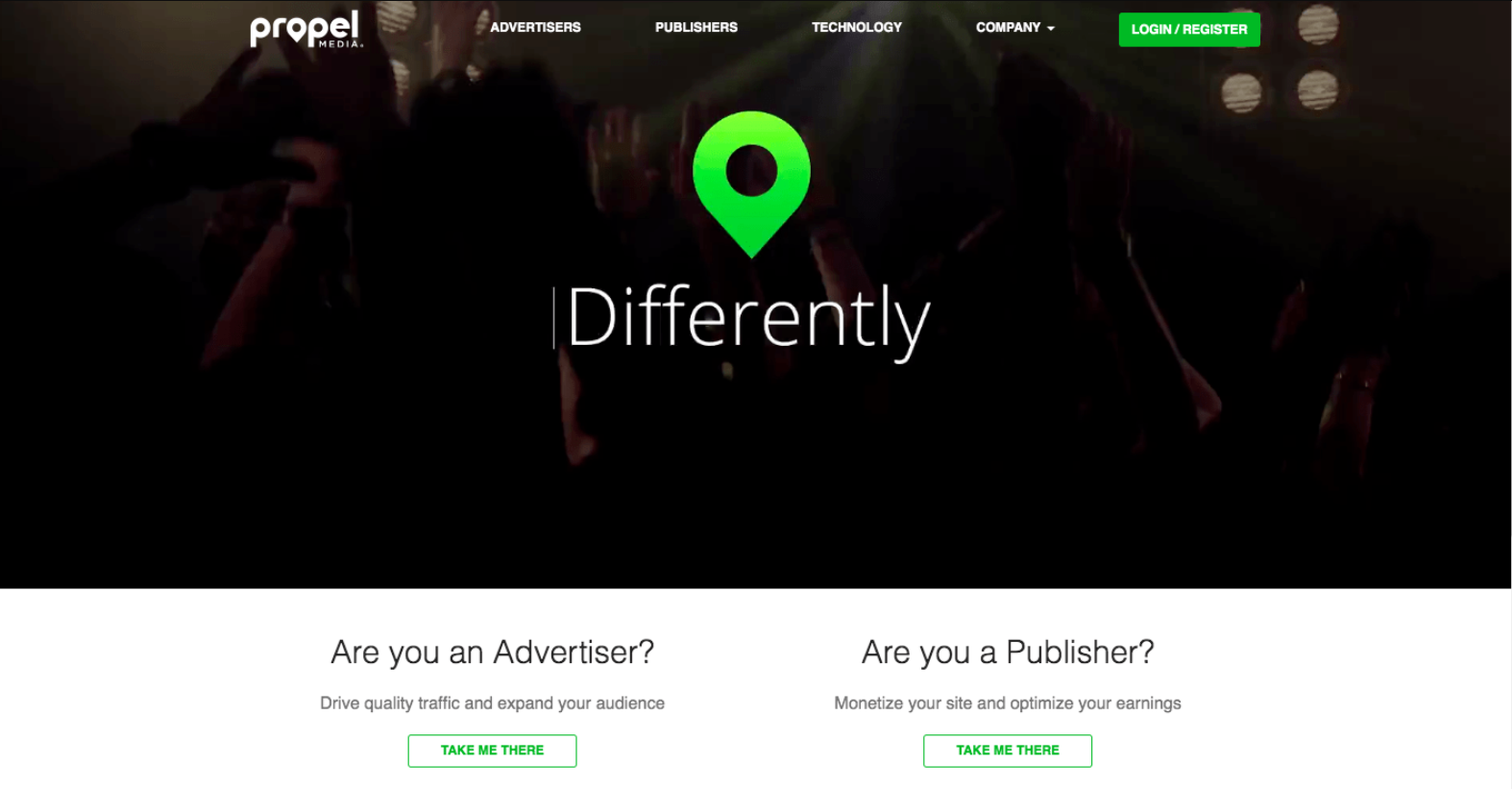 One of the things I love most about Propelmedia is its significant customer support services. Whenever I had questions or needed assistance, their support team was prompt and helpful, ensuring a smooth advertising experience.
The user-friendly dashboard provided by Propelmedia is another reason it's at the top of my list. It makes the whole process of managing and optimizing advertisements a breeze.
With its intuitive interface, I can quickly adjust and fine-tune my ads to reach the right audience effectively.
However, it's important to note that Propelmedia has some disadvantages as well. The requirement of referrals and a minimal deposit might be a concern for some advertisers.
But, considering the outstanding traffic and results it delivers, I believe it's a worthwhile investment for my advertising campaigns.
Lead Impact is an economic network platform that has earned its place on my list of top CPV/PPV networks for several compelling reasons.
One of the standout features of Lead Impact is its affordability, making it an excellent choice for advertisers with a small budget.
Despite the economic option, it doesn't compromise on delivering heavy traffic demand, ensuring that even with limited funds, I can reach a significant audience and maximize my advertising impact.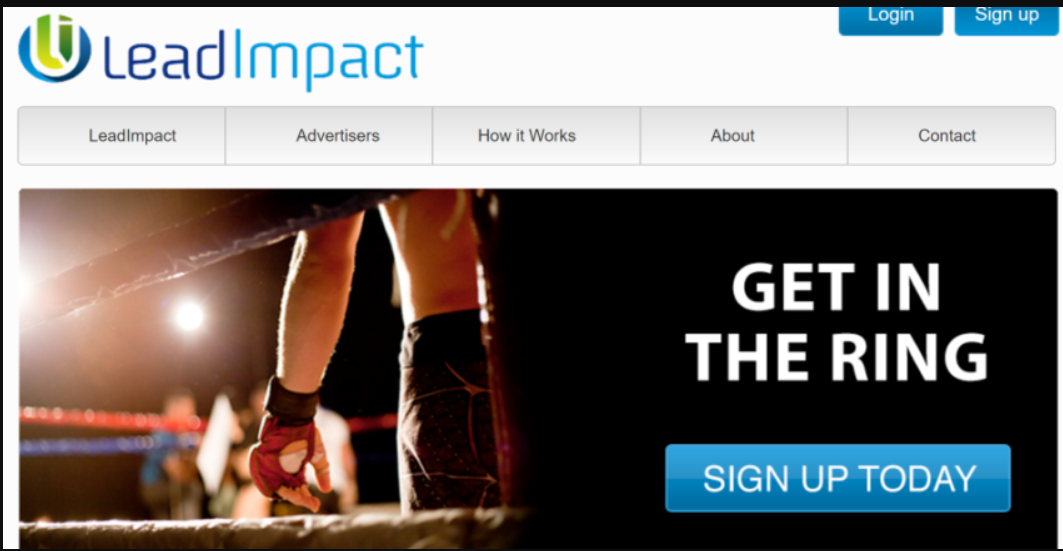 What impresses me the most about Lead Impact is the fantastic visibility of the ad window. When my ads are displayed on web pages, they grab the attention of visitors effectively, increasing the likelihood of engagement and click-throughs.
The network employs various modes of alluring traffic, including search and emailing, along with the display channel, ensuring that my ads reach the right audience at the right time.
Targeting is crucial in online advertising, and Lead Impact excels in this aspect. It allows me to target prospects through specific URLs and keywords, ensuring that my ads are shown to users who are most likely to be interested in my products or services.
Additionally, the network offers the option to select the target market based on specific countries or regions, enabling me to tailor my ads to suit the preferences and needs of different geographic audiences.
Furthermore, the ability to choose the language preference of the advertiser adds another layer of personalization to my campaigns, enhancing the overall effectiveness of my advertising efforts.
Quick Links:
Conclusion: Best PPV/CPV Networks in 2023
After a comprehensive review of the top CPV/PPV networks, it's evident that any choice from the list can be a promising option for advertisers and publishers alike.
Each network offers unique features, user-friendly interfaces, and opportunities to monetize blog posts effectively.
So, whether you're a seasoned marketer or just starting out, selecting any of these networks can be a valuable step toward achieving success in affiliate marketing. Happy advertising!