Are you looking forward to knowing whether Easync is the right platform for your business? Do you want to know all about Easync before making any commitments?
If yes, I can help you out. Here, in this review, I will be telling you about Easync, which will help you decide whether Easync is for you or not. So, stay with me to the end. 
What is Easync?
Easync is a piece of software intended to help companies maximize their earnings while selling on eBay. It locates goods for sale by scanning eBay's best-selling products and generates a hot items listing. These are determined by eBay's performance.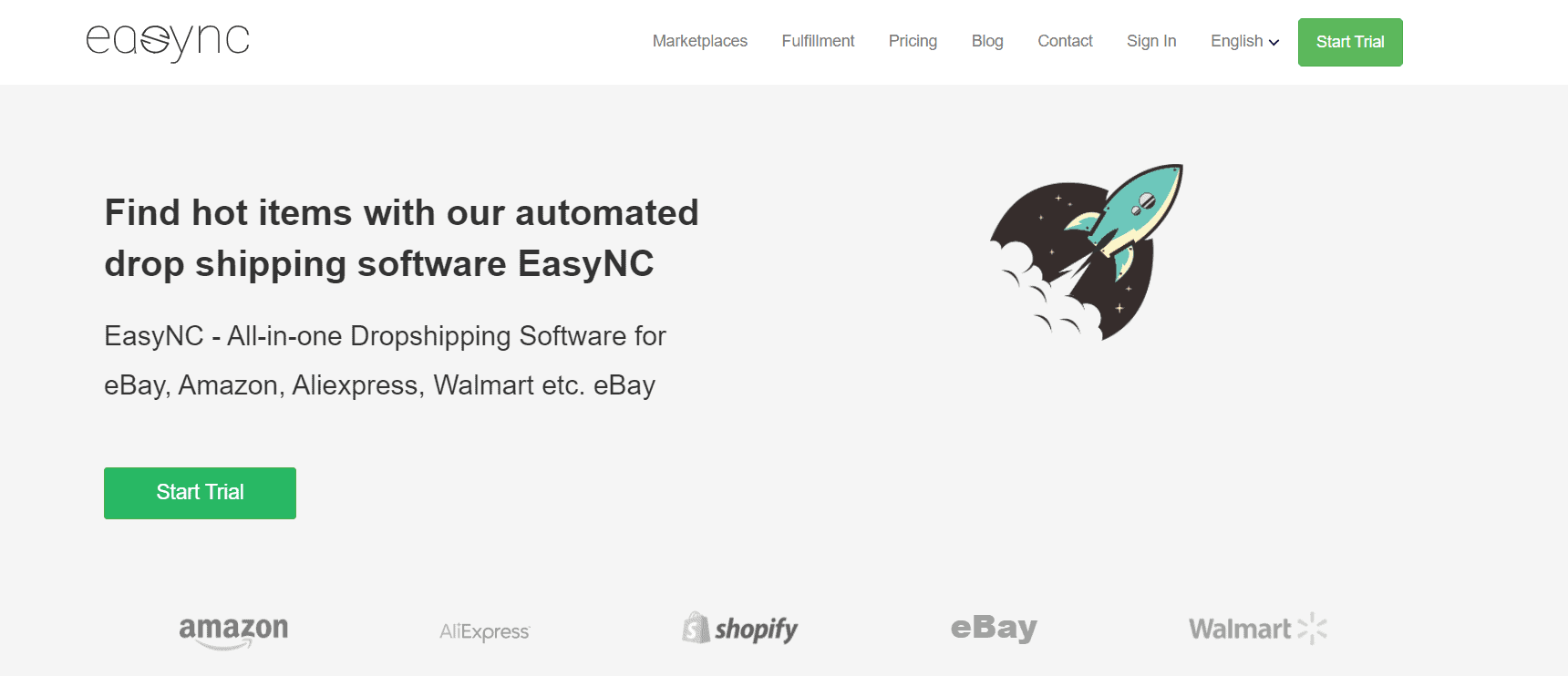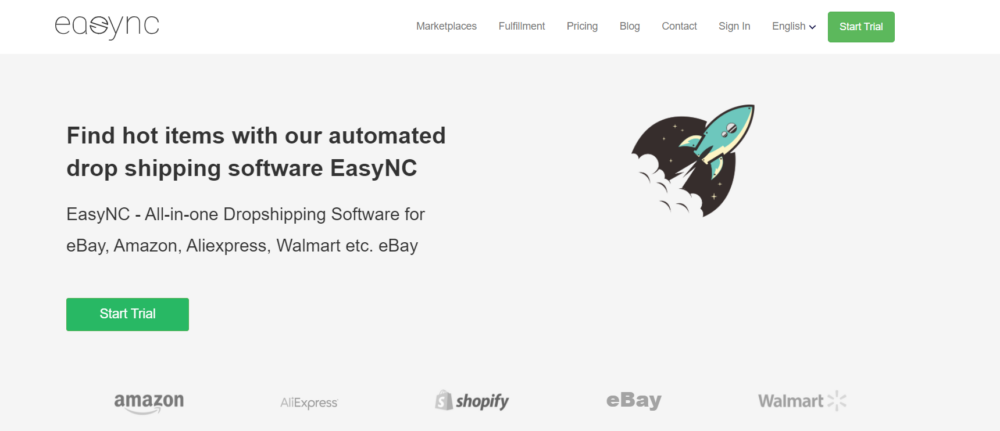 It automatically adjusts the price based on the repricing parameters, and users may choose from the top listing titles for the goods they're attempting to sell. It automatically adds the source product to the basket and delivers it to the buyer's address through the Auto Order function. 
Additionally, users may select the necessary delivery speed. It has a function that allows users to earn cashback through BeFrugal, TopCashback, and Amazon Affiliate Program.
The program automatically records and publishes information about all orders for users and purchasers to see. 
Additionally, all members get sales insights such as the number of purchases placed each day, week, or month. Users may communicate directly with their purchasers on eBay through the messaging function, which improves the customer experience and assistance.
Features of Easync
1. Messages:

They sell tickets for customer service. CRM Easync additionally has answer templates and the ability to build custom ones for the quickest replies. Through our platform, you may communicate directly with your eBay customers.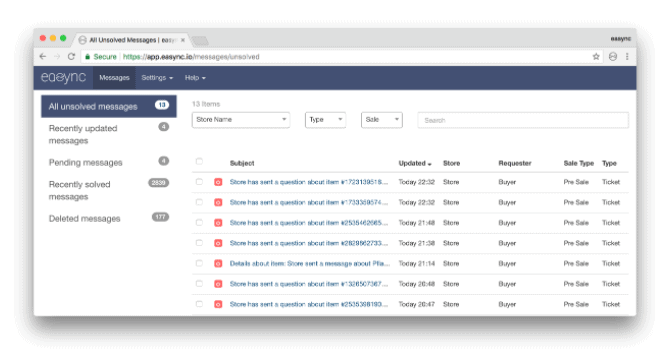 A CRM can consolidate all of the information you need in one location, making it simpler and faster to react to customers and provide correct responses. Easync helps you manage your Aliexpress, Shopify, Amazon, and other dropshipping online companies.
2. Your Sales Analytics:
Easync Dashboard is a robust eBay analytics application. Members will get sales statistics such as monthly/weekly/daily profits, eBay listing analytics, and Amazon sales analytics. 

With their Amazon FBA analytics and eBay analytics software, you can see the total number of active listings as well as out-of-stock goods.
Additionally, you may see the number of unknown postings. All of this will be accessible on each store's dashboard.
Check out the Sell The Trend review to see if this tool is best for you. If you're searching for a good tool to spy on your competitors, then look no further.
3. Repricing:
Easync is the quickest repricing solution on the market, with stock and pricing scans occurring every 15 minutes. This is an excellent method to avoid selling an item on eBay that is unavailable on the source market.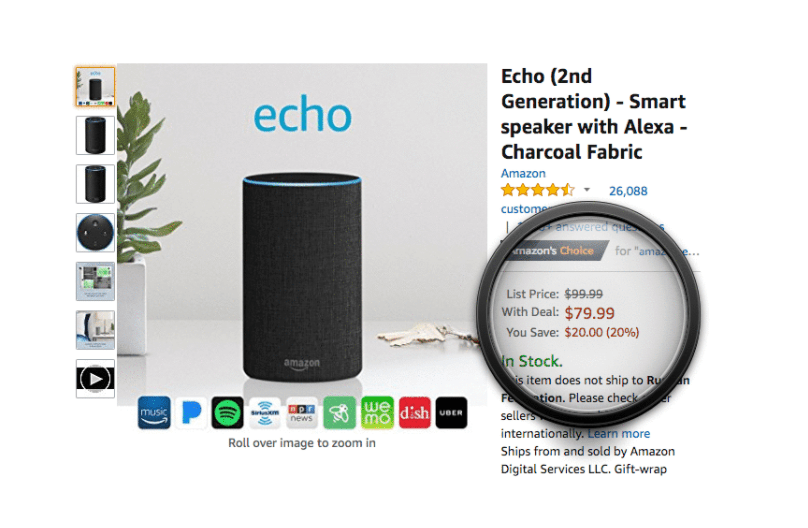 They will not delist the item from eBay using Easync's advanced listing tool; instead, they will change the number to zero and when the item is restocked, the eBay listing software will display the correct quantity.
Easync repricer will locate the lowest price provided, ensuring that you get the most profit margin possible.
4. Create Listings: 
Easync is an eBay listing program that adjusts the price automatically following your repricing preferences. Additionally, they've included a new tool called competition comparison.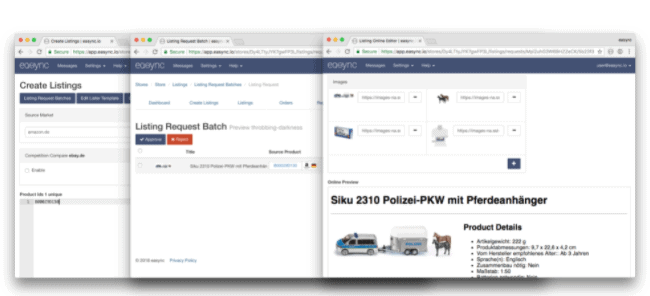 You'll be able to choose from the most popular eBay listing names for the goods you're attempting to sell. Additionally, the Auto Select Relevant Title feature may be used to list competitively.
Simple dropshipping from Amazon to eBay Shopify dropshipping, Aliexpress dropshipping, and eBay Amazon drop shipping are all examples of dropshipping.
Create numerous listings on eBay with a single click. They will change the price automatically depending on your repricing preferences.
Easync's chrome amazon listing tool enables you to quickly generate fast, clean listings for your business using Amazon listing software.
5. Locate Items to Sell:
Easync's product research tool is the most effective on eBay, and it automatically generates a batch of listings dubbed Finder & Hot products. These have shown a tenfold increase in sales for the top Amazon dropshipping goods.
All goods are published depending on the performance of eBay.
You can always evaluate how much money you can earn from dropshipping with their repricing calculator.
Try it for free now and see how our dropshipping software works with Costco, BestBuy, AliExpress, Home Depot, Walmart, Amazon (All Markets), among others.
You will not be charged any additional costs! Easync is the market's most sophisticated dropshipping product research tool. They offer these services to their subscribers for free! However, some criteria must be fulfilled.
Automatic Ordering by Easync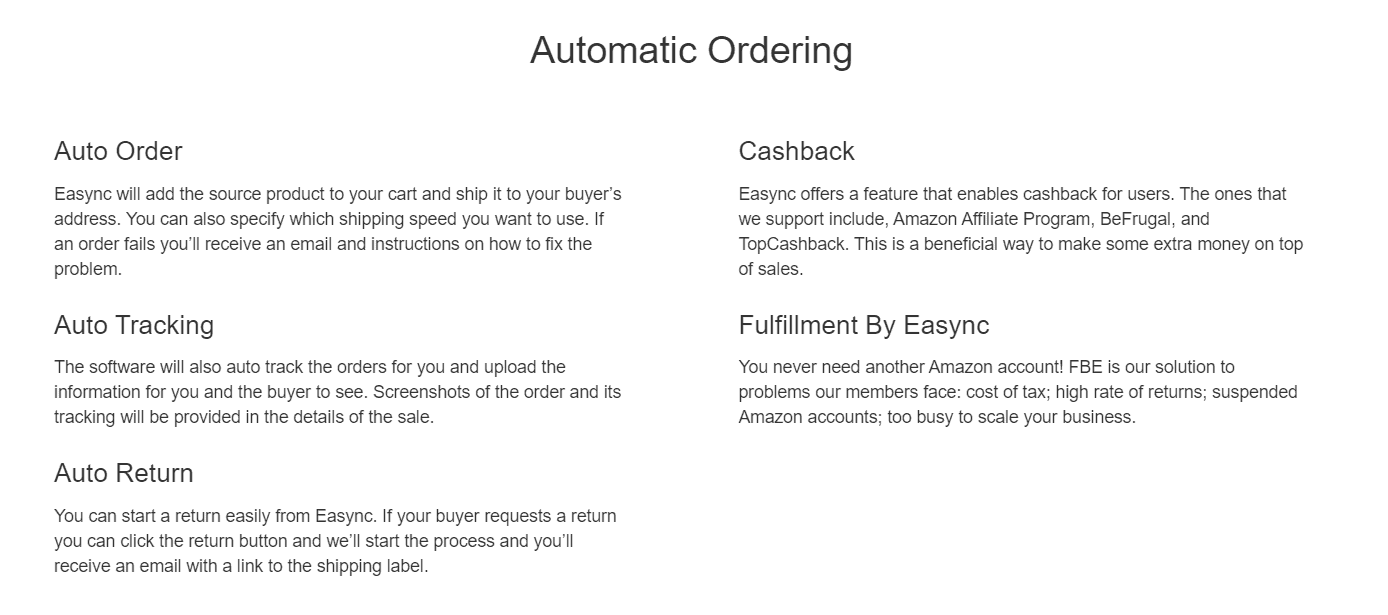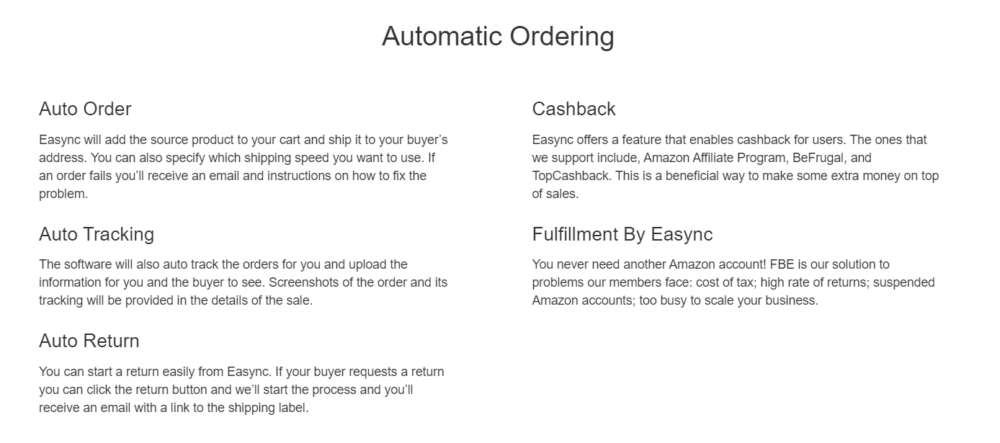 This includes – 
1. Easync Fulfillment:
You'll never need to create another Amazon account again! FBE is the answer to the issues that their members face: excessive tax rates; suspended Amazon accounts; and being too busy to grow your company.
2. Cashback:
Easync provides a function that allows customers to earn cashback. They support the following affiliate programs: TopCashback, BeFrugal, and the Amazon Affiliate Program. This is an advantageous method to earn additional revenue on top of sales.
3. Auto Return: 
You may simply initiate a return from Easync. If your customer wants a return, just click the return button and we'll initiate the procedure, sending you an email with a link to the mailing label.
4. Automatic Tracing:
Additionally, the program will automatically monitor and submit orders for you and the customer to see. Screenshots of the order and its tracking information will be included in the sale's details.
5. Automatic Ordering:
Easync will add the source product to your basket and send it to the location specified by your customer. Additionally, you may select the delivery speed you want to utilize. If an order is unsuccessful, you will get an email with information on how to resolve the issue.
Easync Pricing: How Much Does Easync Cost?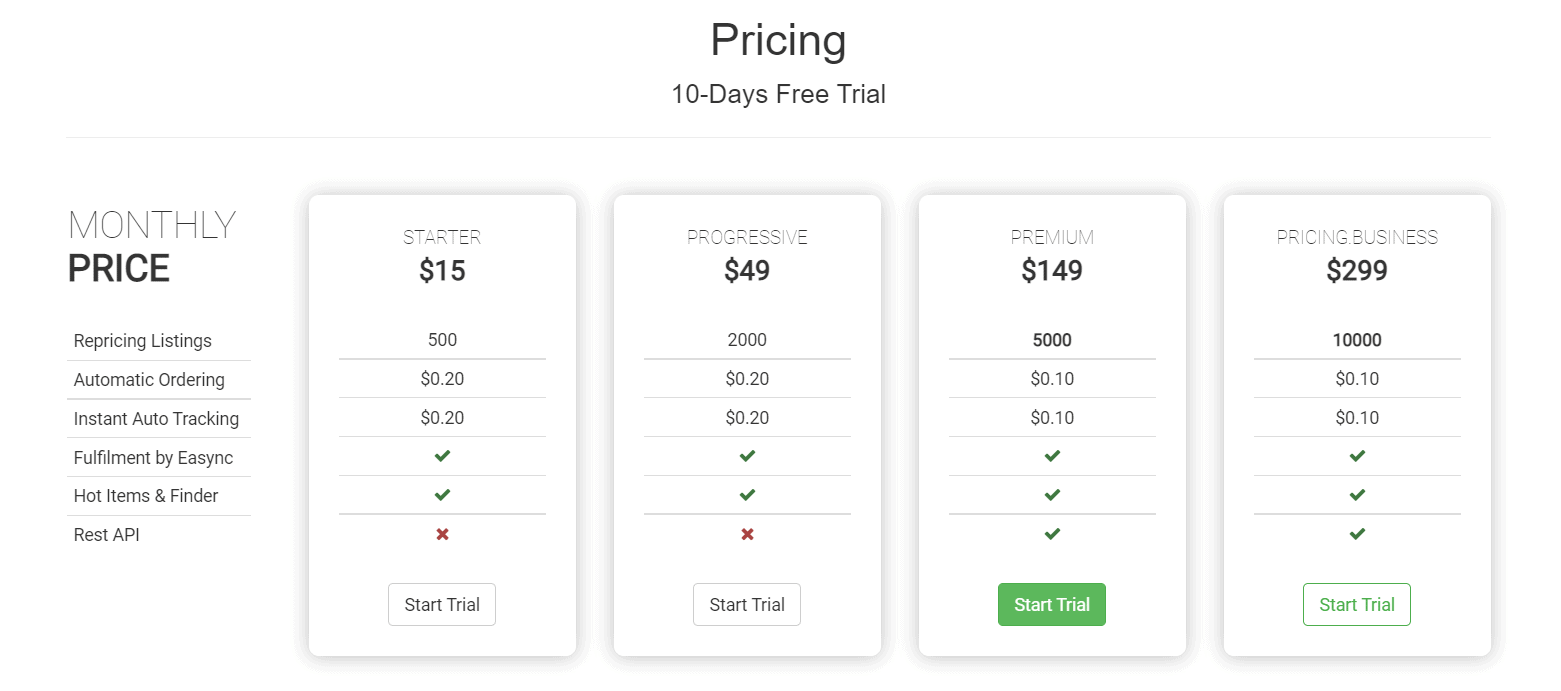 Easync has 4 pricing plans to offer – 
 

Starter ($ 15 per month):

With this one, you will get the following – 
 

Hot items and Finder 

 

Fulfillment by Easync

 

$ 0.20 Instant Auto Tracking

 

$ 0.20 Automatic ordering

 

500 Repricing listings
    Progressive ($ 49 per month): With this one, you will get the following – 
 

Hot items and Finder 

 

Fulfillment by Easync

 

$ 0.20 Instant Auto Tracking

 

$ 0.20 Automatic ordering

 

2,000 Repricing listings
 

Premium ($ 149 per month):

With this one, you will get the following – 
 

Hot items and Finder 

 

Fulfillment by Easync

 

$ 0.10 Instant Auto Tracking

 

$ 0.10 Automatic ordering

 

5,000 Repricing listings
 

Pricing Business ($ 299 per month):

With this one, you will get the following – 
 

Hot items and Finder 

 

Fulfillment by Easync

 

$ 0.10 Instant Auto Tracking

 

$ 0.10 Automatic ordering

 

10,000 Repricing listings
Apart from these, you can always make use of their 10-day free trial.
Quick Link
FAQs | Easync Review
✅Which Market Places is easync.io compatible with?
Easync is compatible with Shopify, eBay UK, eBay CA, and eBay USA. For all the others, you would have to request them.
🔥What is Easync used for?
Easync can be used for various purposes like Customer Service Management, sourcing management, automated supply orders, variant mapping, bulk orders, real-time order tracking, pricing optimization, reporting (analytics), supplier management, shipping management, custom pricing models, order management, etc.
🤔Does Easync offer a free trial?
Yes, Easync does offer a free trial of 10 days. You can use this trial period to know whether Easync is ideal for you or not.
🙋‍♂️Is Easync legit?
Yes, Easync is 100 % legit. It is in fact a popular service and can help you make and grow your business with ease.
Conclusion | Easync Review 2022 
This system integrates with several different marketplaces, including Home Depot, Best Buy, Walmart, Aliexpress, Amazon, and eBay. Additionally, the Easync platform offers sales analytics data and a chat tool for direct communication with customers.
Easync produces "hot goods" listings of popular products being sold on eBay to assist companies in locating and selecting things to sell. Easync is a Chrome extension that enables users to build product listings for online shops fast and easily. 
Copy and paste functions will upload items with their associated data, including images, descriptions, names, automatically. Easync automatically adjusts product prices following user-defined, configurable repricing parameters.
Additionally, companies may use the Easync dashboard to obtain automatic ordering and shipping tracking capabilities.
Apart from all this, Easync has incredible customer service. All you have to do is drop a message to them and their expert representative will catch up with you as soon as possible. So, what are you waiting for, make use of the Easync 10-day free trial now?