This post is about Convertri vs Unbounce. Read and check out which is the Best Funnel Builder in 2023?
Do you know the first step in creating a successful marketing campaign?
It's creating a Sales Funnel.
Creating a sales funnel is exactly like deciding your customer's journey on the buying process. The right sales funnel can turn your website visitor into the buying customer.
If you want your ads to bring you ROI you need to make sure your funnel and Landing page is on point.
Sales funnels and Landing pages are critical to helping you generate leads, begin the lead qualification process, and then move them towards the buying process.
For creating a sales funnel and responsive landing pages, Convertri & Unbounce are the two most highly recommended tools.
In this Convertri vs Unbounce blog, we will review both the tools which will include their features, pricing, and most importantly their pros & cons.
So without any further due, let's get started and know more about the first tool, i.e, Convertri.
Convertri

Convertri is basically a funnel building software that also supports building landing pages, helps you squeeze pages, etc. Convertri is said to be the world's fastest funnel builder because of the fact that pages built using Convertri loads faster than any other page on the internet.
The best part about Convertri is, it is very easy to use. You don't need to have any prior technical or coding training or knowledge to use Convertri.
Let's know more about Convertri's features in this Convertri vs Unbounce Guide.
Key features of Convertri
Responsive Landing Pages
Convertri offers you a feature to build landing pages, Convertri is said to have the World's most advanced page editor. It provides you with complete unparalleled control.
There's no foundation when it comes to page building pages with Convertri. Even if you choose a theme you can easily customize it. You are allowed to keep and remove the elements you want on the page.
Convertri is a really quick, reliable, and absolutely flexible landing page builder.
Integration of Shopping Cart
One of the greatest confusions lies when you need to choose the most integral part of your website or landing page, the integral part is "Cart".
With Convertri, you don't need to have any third-party option or third party tool for adding a cart to your website or landing page.
Convertri supports one-click upsell, which increases the chance of a conversion.
You can easily link your pages and collect visitor's or buyer's information. In case the visitor abandons the cart, you can follow up with them easily.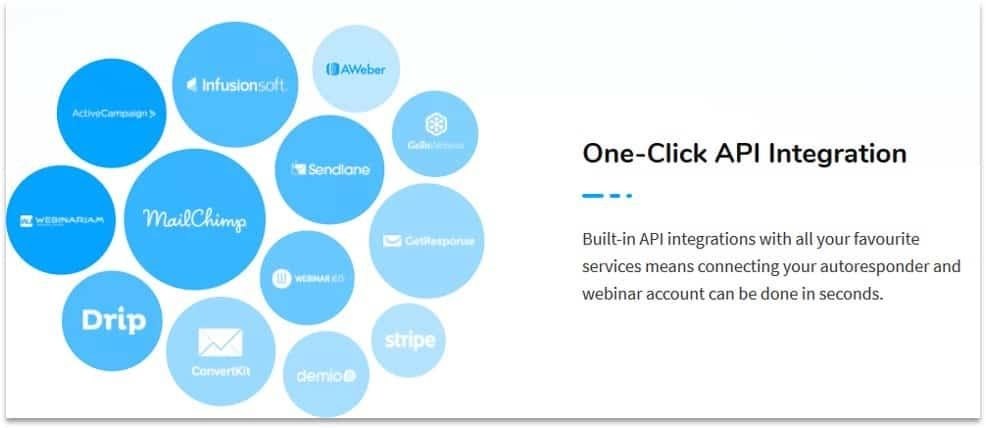 Just like I mentioned in my previous blogs too, before choosing any tool, or software Integration support is one of the features I look out for.
Convertri supports integration with all the major third-party tools for email marketing, payment gateways, CMS, etc.
To name a few, Convertri supports MailChimp, Drip, Sendslane, Aweber, Stripe, Infusionsoft, ActiveCampaign, PayPal, etc.
This feature is a boon for all the non-techies out there. You don't need to have any prior training or coding knowledge to use Convertri.
You can use all the features and design features of Convertri, just by mouse click. You can customize it just by "Drag & Drop".
This makes Convertri a tool for everyone.
For creating landing pages or creating website popups you don't need to start from scratch. Convertri provides you editable format, which you can edit as you need.
Convertri offers you a bunch of ready to use templates, you can either choose them or make something of your own.
Being a marketing professional whenever I lookout for tools for creating Landing pages, I make sure it provides Mobile optimized pages.
Mobile optimized pages increase the chances of conversion.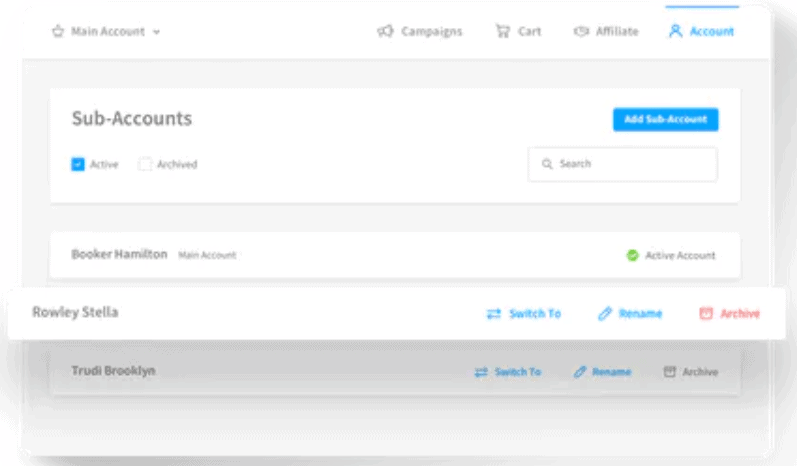 Are you an agency or a freelancer?
Well if you're any of these then this feature is going to prove to be a boon for you.
Most of the time we only provide a report in the form of an excel sheet or PPT. We cannot really give them the backend access as our other client's information is saved or displayed there.
Well, Convertri knows this pain point. With Convertri's Agency account, you can easily create Sub-Accounts. With Convertri, you are allowed to create sub-accounts for your clients and you can give them access. It also includes the client's custom domain and integrations.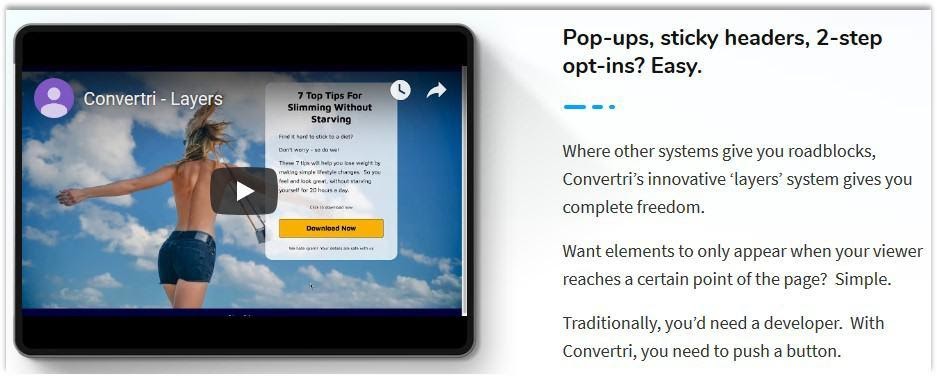 With Convertri, you can easily create Pop-Ups & Sticky heads which support 2 step opt-ins.
With Convertri, you can decide when the poop-up or the opt-in will appear. For instance, when a visitor reaches a certain place on the page then the Pop-up will appear.
Normally, to create this you need a developer but with Convertri you don't need to have any technical assistance.
Convertri supports A/B Split testing. It means you can easily duplicate the page, change elements, edit it, and test which elements or content is performing well for your brand or campaign.
A/B testing is really important to know what kind of page or content is performing well.
Pricing:

Convertri has only one pricing to offer. It costs $75/ Month.
Key features include:
250,000 impressions/ month
25 funnels
10 custom domains
400+ templates
100GB Video Hosting
A/B Split Testing
SSL
Page Importer
250 Pages
Unbounce

Unbounce is also a Landing page creator and a sales funnel builder, a tool that is much similar to Convertri.
Unbounce is one of the most used tools by Agencies & freelancers for creating landing pages, funnels, other overlays, etc.
Unbounce has the potential to bring in more leads, customers, sales, etc.
The best part about Unbounce is, it is very easy to use, it comes with a drag & drop builder, you don't need a designer or coder or developer to make beautiful and responsive landing pages with Unbounce.
Key features Unbounce: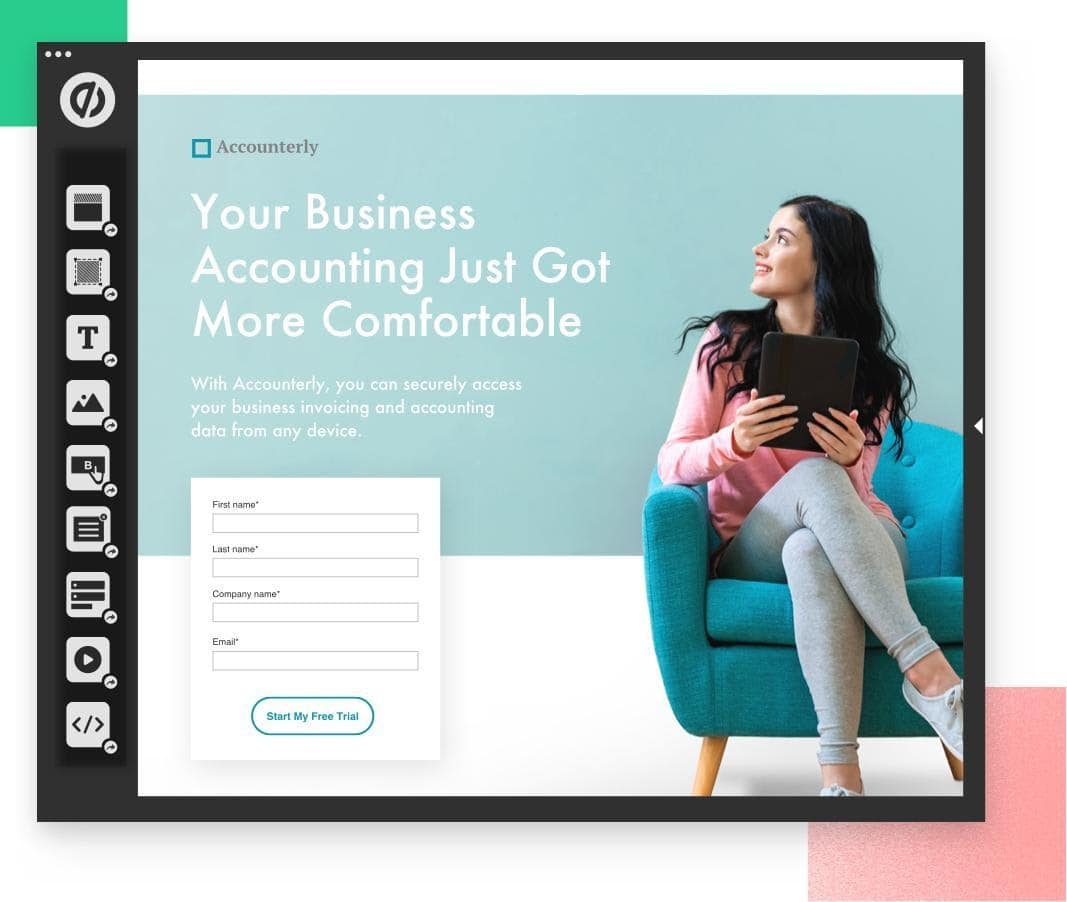 Being a user of Unbounce, I must say it has an amazing landing page builder. Unbounce is one of the oldest and highly recommended landing page builders and funnel builders.
Unbounce offers more than 100+ ready to use landing page templates. You can easily edit these templates within a few clicks without a designer. You can make a landing page.
My favorite part about Unbounce is, it allows A/B Split testing. You can test which elements are performing well in your campaigns.
These are mobile-optimized pages, you can even upload these pages on your WordPress website.
You can customize the landing pages as per your brand color or the campaign theme, there is no foundation.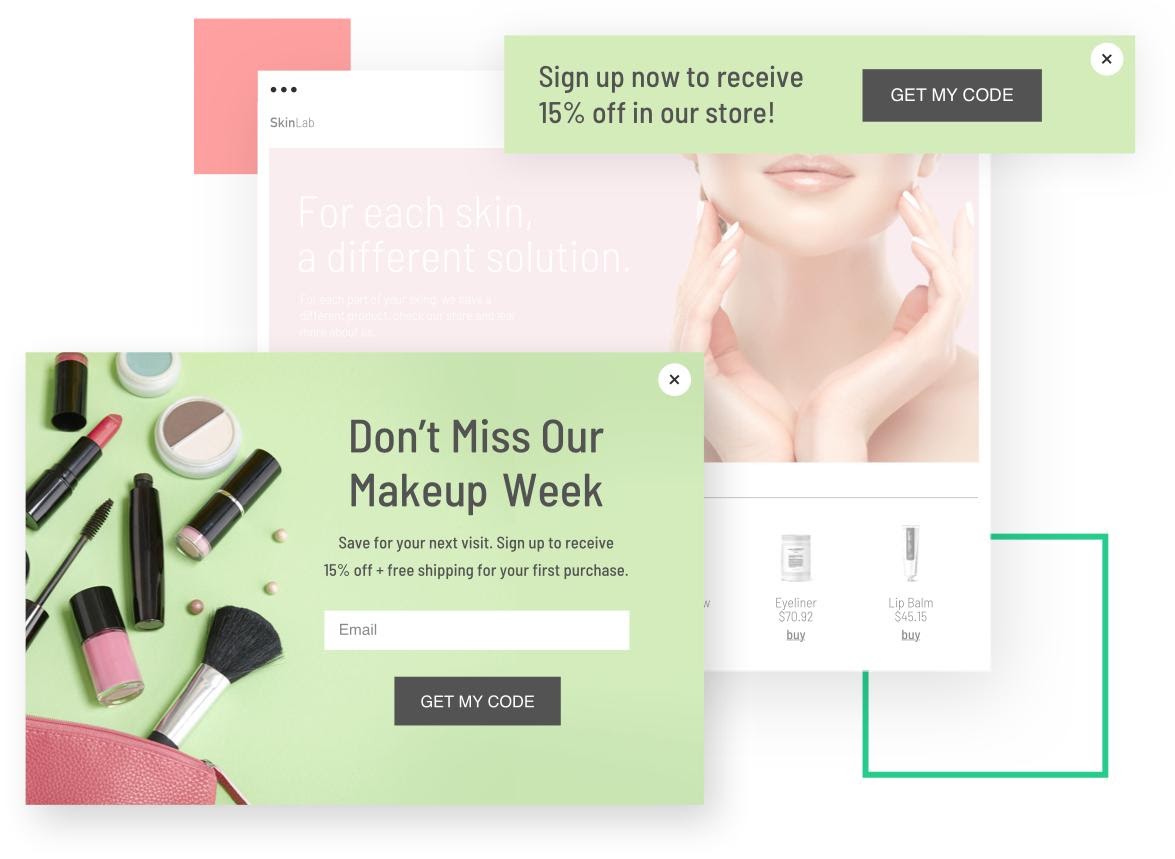 Adding Popups and Sticky bars was the developer's work until a few years back. But, with tools like Unbounce, you can easily add Popups & Sticky bars on the website or on the landing pages.
Just like landing pages, Unbounce offers several templates for Sticky bars & Popups.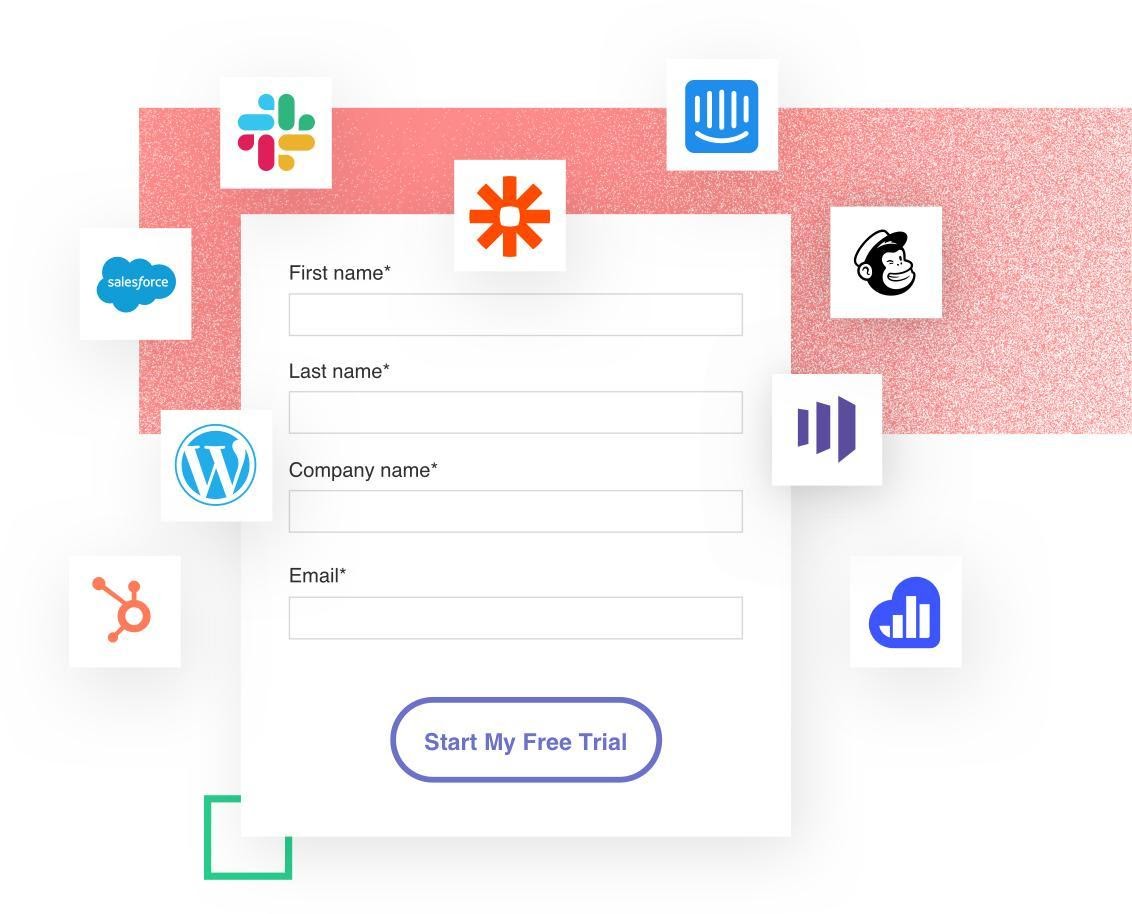 Marketing doesn't work in one direction, and for a successful business, you need to make sure you keep an eye on all the channels and important aspects of your marketing plan.
As mentioned in this Convertri vs Unbounce Guide, Unbounce helps you keep an eye in one place. Let's know in detail about what all channel integrations do Unbounce supports and how you can integrate the other channels on Unbounce.
With Unbounce, you can add your tracking ID and began monitoring the activities like events or traffic. Unbounce's Script Manager supports Google Analytics.
Understanding your workflow is highly important.  With Unbounce you can integrate Zapier and send leads and data from Unbounce to other apps/ tools supported by Zapier.
With Unbounce, you are allowed to create your own custom integrations by sending Unbounce form submission to other servers with Webhook.
Nurturing the leads is highly important for conversion, with Unbounce you can integrate all the Major CRM tools and automate the task. Unbounce supports Zoho, Salesforce, MailChimp, HubSpot, etc.
With Unbounce you can send real-time customized email notifications every time a new lead comes in.
With Unbounce, you can even embed pixel code on the landing page.
You can do a lot more with Unbounce.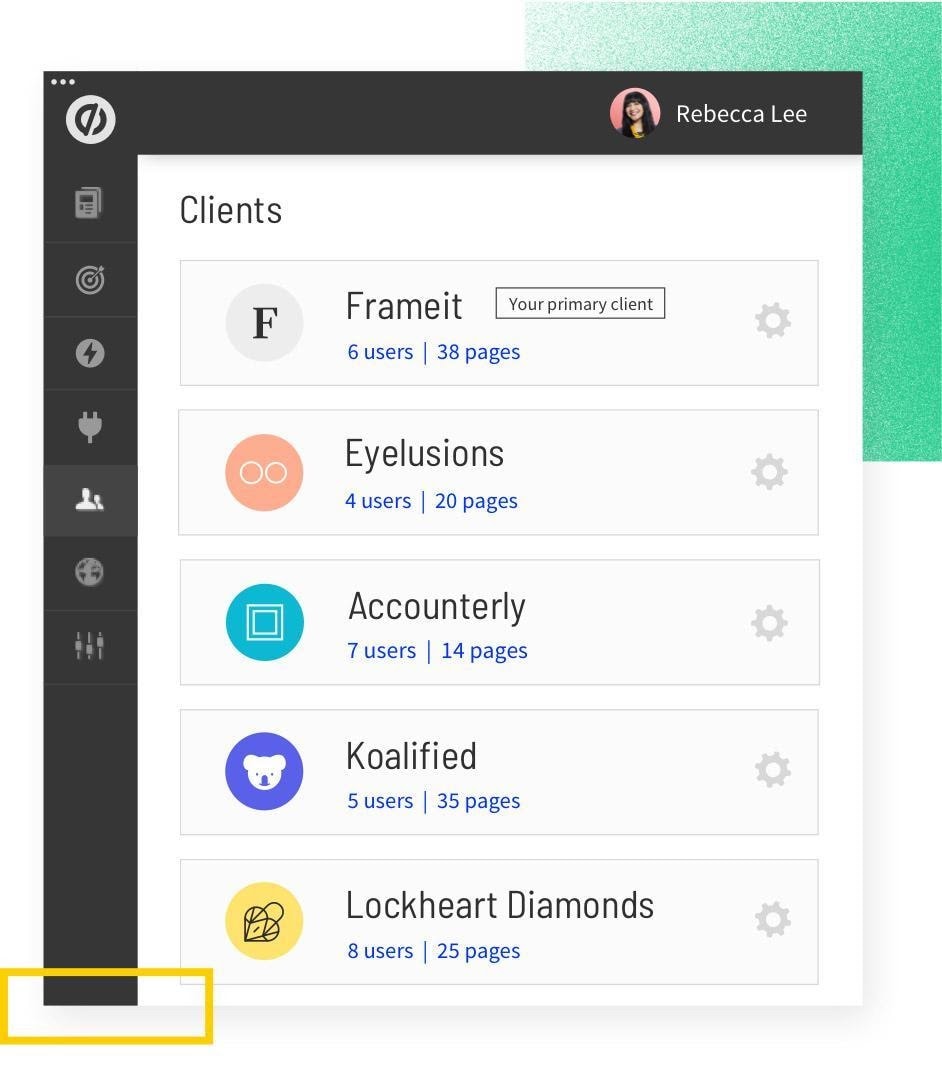 With Unbounce, you can manage multiple accounts in one place, which eventually reduces the hassle. Being an agency or being a freelancer it's quite confusing when you need to manage multiple client accounts, every time a new login, and as the human tendency, we forget passwords.
With Unbounce, you can keep one login and multiple sub-accounts which allows you to keep each account's details separate.
Unbounce supports multiple logins, and also allows you to allow roles like Viewer, Admin, or Author to the Unbounce Account.
You can even create a sub-account login for your clients.
Additionally, you can block or filter certain IP addresses to prevent hacking. Unbounce has an IP address filter.
Account Management has many more amazing features.
Performance Indicators & Security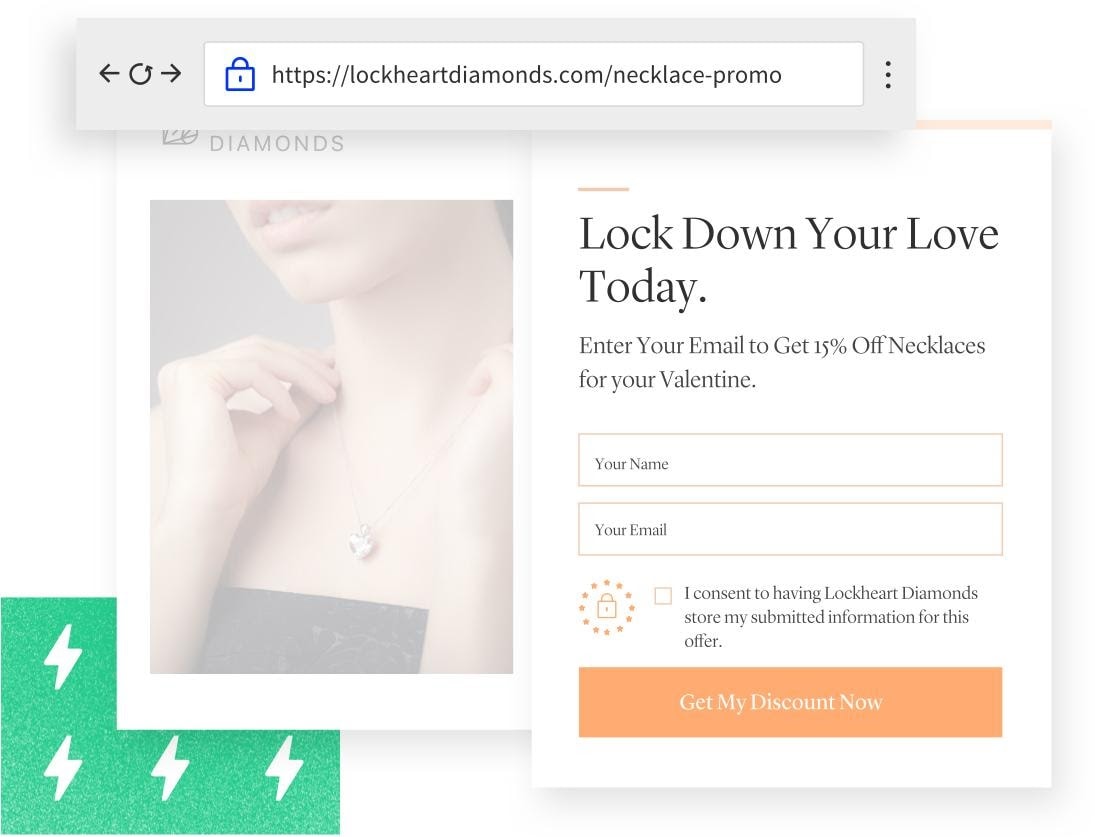 Performance indicators and security are the most crucial part when we choose any tool. Unbounce is designed in such a way that it protects your customer data and customer transaction information.
When we talk about performance, the most essential and crucial part is page load time.
Unbounce's Landing Page System is designed by keeping Google's best practices which impact google ranking, SEO, etc into consideration. Even if you publish the page on your website, your performance won't be impacted.
New Unbounce's data privacy and security standard compliance with CASL, PCI-DSS, & GDPR.
With Unbounce, you are allowed to add two-factor authentication while someone logs on your device.
Most importantly, when you create a landing page using Unbounce, it displays a green padlock on the browser's window which indicates safety, it helps in reducing bounce rate and increase in conversion rates.
Pricing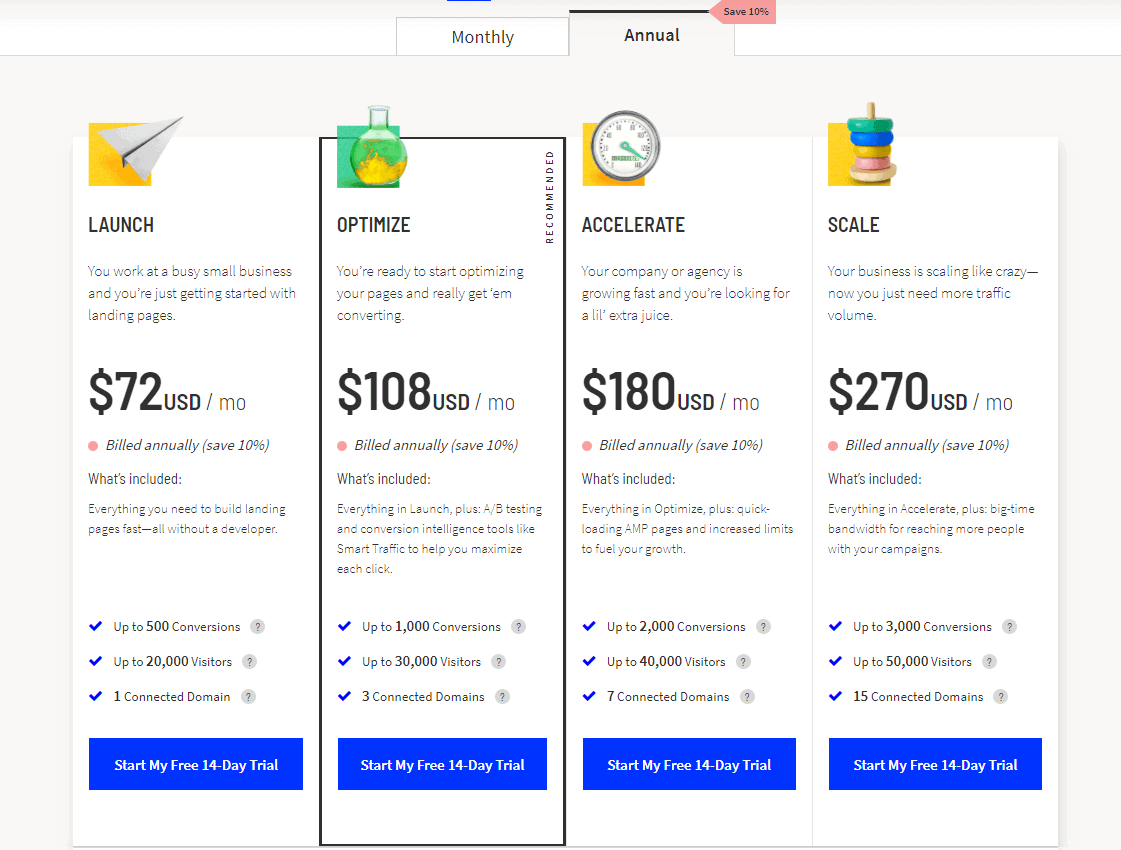 Unbounce basically offers 4 pricing packages, Launch, Optimize, Accelerate & Scale. The basic key features of the plan remain the same for all the plans.
But, the number limitation and some features differ for each plan.
Launch Plan costs $72/ Month.
Key features included in the Launch Plan:
Launch plan offers to build landing pages. This plan is designed mainly for small-sized businesses.
The number limitation includes:
Supports up to 500 conversions
1 Connected domain
Allows up to 2000 visitors

Optimize Plan:
Optimize plan costs $108/ Month
Optimize Plan includes everything in the Launch Plan. Additionally, it also includes:
Conversion Intelligence Tools
Supports up to 1000 conversions
Allows up to 30,000 visitors
Accelerate plan costs $180/ Month
Accelerate plan offers all the features in the first two plans i.e., Launch & Optimize Plans.
Other key features which Accelerate Plan Includes are:
Allows up to 40,000 visitors
2000 conversions

Scale Plan:
Scale plan costs $270/ Month
Scale plan includes all the features which Launch Plan, Optimize Plan, Accelerate Plan & Scale Plan offers. Additionally, it offers:
Supports up to 3000 conversions
Allows up to 50,000 visitors
Also, Check
FAQs | Convertri vs Unbounce 
🤷‍♂️ Can I use Convertri to build single pages as well as funnels?
Yes. You can easily connect pages into funnels if you want to. But if you'd rather just build and publish individual pages, you can do that too easily.
🙋‍♀️ How do I get an SSL certificate for my WordPress domain in Unbounce?
No, Unbounce doesn't provide an SSL certificate on domains that have been connected with our WordPress Plugin.
🤑 Can I share my pages and funnels on Convertri?
Yes, you can! Just select 'share', and you'll be given a text code. Pass that test code to whoever you want to share your page or funnel with, and they'll be able to import a copy into their Convertri account.
👉 Which Browsers Are Supported by Unbounce?
Various browsers supported by Unbounce are Google Chrome, Mozilla Firefox, Safari, Internet Explorer, and Microsoft Edge.
Conclusion | Convertri vs Unbounce 2023
Convertri and Unbounce have a lot of features in common and some features are completely different.
Writing the ultimate few lines for both the tools is quite difficult as both have strong cons.
But, after going through both the tools and using them to some extent, here is my final verdict and recommendation for you.
Convertri has amazon features, landing page builder, and funnel builder but it's pricing is a bit unaffordable for small to medium-sized businesses.
Looking at the pricing, If you're a small to medium-sized business, then I would definitely recommend you Unbounce as it has affordable packages. But it's other competitor's pricing is quite better comparatively.
Looking at your business requirements and budget, you can choose the tool which best suits your requirements. But, I would advise you to test and compare other competitors of Convertri & Unbounce before making a final call.