Who minds earning extra money apart from their regular income? OR are you a college student or full time house- wife (YES! Being a house-wife is the most unREWARDING job) but now you can turn and earn more than what I call as pocket money.
As some of the reddit users are earning more than their fixed salaries and have left their 9-5 boring desk jobs. I know you are now excited to know about the ways and built your financial independence, so let's begin :- 
How to Earn money on Reddit? 2023: Overview

Reddit is a well-known online platform that has numerous communities and subreddits on a wide variety of subjects.
Because of this, it is an excellent location to meet people who have similar interests and to trade information and ideas with them.
On the other hand, were you aware that it is conceivable to make money via the use of Reddit?
There are a variety of approaches you may take to monetize your presence on the site, making it possible for you to generate additional revenue for your household or transform a pastime activity into a lucrative business.
This article will discuss the many different ways that one can make money on Reddit, including affiliate marketing, sponsored posts, and more innovative approaches such as Reddit coaching and Reddit stock trader, among others.
In addition to this, we will go through the most effective methods for monetizing your presence on Reddit as well as the primary elements that can have an impact on your level of achievement.
This tutorial will provide essential insights and advice on how to turn your passion into business on Reddit, regardless of whether you are new to the platform or an established user.
On Reddit, you can make money in a variety of ways, including:
1. Affiliate marketing:
Affiliate links can be shared in Reddit communities resulting in commissions for sales. Look for Reddit communities that are relevant to the products or services you want to promote.
For example, if you want to promote a new cooking product, look for food-related communities. Use affiliate links when sharing products or services in relevant communities.
This will allow you to earn a commission for any sales that result from those links. During my initial years, Reddit really helped me to earn extra income, so for the affiliate marketers who are just starting, it is a great way. 
2. Sponsored posts:
Some Reddit communities allow users to advertise their products and services by posting sponsored content. Build a following on Reddit by sharing valuable and engaging content.
The larger your following, the more valuable you will be to brands looking to sponsor a post. Create high-quality content that is consistent with your usual content and aligns with the brand's message.
Be sure to disclose that the post is sponsored, as per Reddit's policies. Gather data on the reach, engagement, and conversions from your sponsored posts, and use that data to inform future campaign
3. Selling products:
On Reddit, some users have been able to generate revenue by successfully marketing and selling their own goods and services.
You may, for instance, sell digital things such as e-books or online courses, or you could sell physical products such as t-shirts or handcrafted goods.
4. Sponsored giveaways:
Reddit is a great place to advertise your brand, product, or service with sponsored giveaways.
You can promote the giveaway on your subreddit and other relevant communities. Encourage your followers to participate and share the giveaway with their friends.
5. Reddit Ads:
You can also advertise on Reddit to reach your target audience. To get started with Reddit Ads, you'll need to set up an account with Reddit Ads. This will give you access to the platform's ad management tools and analytics.
Create compelling ads that align with your brand's message and appeal to your target audience. Make sure that your ad copy and images are visually appealing and easy to read.
You can use Reddit Ads to monetize your presence on the platform and earn money by promoting your business or products to a targeted audience.
Keep in mind that the success of your ad campaign will depend on a number of factors, such as your target audience, ad copy, and budget, and it's important to continually test and optimize your ads to improve their performance.
6. Consulting or coaching:
Reddit offers consulting and coaching services if you have expertise in a particular area. Identify your area of expertise and the specific topics or skills that you can offer consulting or coaching services for.
This could be anything from marketing, to web development, to personal growth.
Set your pricing for your consulting or coaching services. Be sure to include any additional services, such as follow-up consultations, in your pricing structure.
Let's talk about the most unique methods of earning money on Reddit.
While affiliate marketing, sponsored posts, and selling products are some of the most popular ways to monetize your Reddit presence, there are many other ways as well. The following are a few examples:
1. Reddit coaching:
You can help others grow their Reddit following, create successful content, or improve their engagement on the site.
2. Reddit bounty hunter:
Some groups on Reddit offer "bounties," sometimes known as incentives, to individuals who are able to assist in the resolution of difficulties or provide answers to particular inquiries.
You have the potential to earn money by tracking down and claiming these bounties.
3. Reddit stock trader:
Create a subreddit and give advice on what stocks to buy or sell if you're knowledgeable about the stock market.
4. Reddit premium membership:
To offer exclusive content, access to a private community, or other benefits, you can create a premium membership program on a subreddit with a large following.
5. Reddit virtual assistant:
You can work as a virtual assistant for other Reddit users or businesses if you are good at managing social media accounts.
6. Reddit freelance work:
Offer your services to other Reddit users or businesses, including writing, graphic design, video editing, and programming.
It is crucial to be cognizant of the restrictions by Reddit and to participate with the community in a way that is genuine and honest if you want to be successful on Reddit, which has stringent rules regarding the promotion of one's own work.
In addition to this, it is essential to contribute something of value to the community and to ensure that the methods you employ to generate revenue do not interfere with or annoy the experience of other users.
Key factors that can influence your success on Reddit :-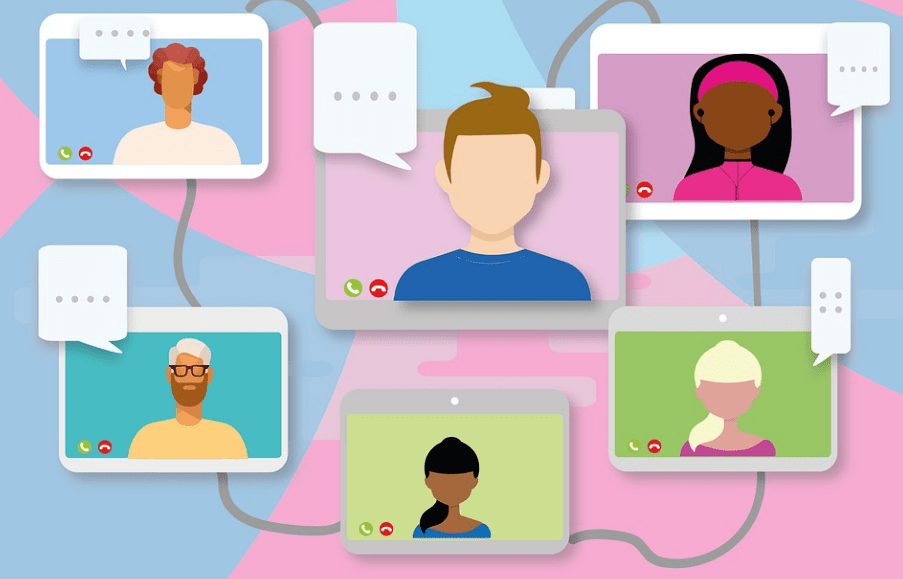 1. Build a genuine relationship with the community:
Building trust and engagement with the community is crucial for monetizing your presence on Reddit. Share valuable content and engage in conversations, rather than solely promoting your products or services.
2. Follow the rules:
Reddit has strict rules around self-promotion, so it's important to be familiar with them and follow them closely. Failing to do so could result in your account being banned or penalized.
3. Be transparent:
When promoting a product or service, be upfront and transparent about the nature of your relationship with the product or service. This can help to build trust with the community and increase your chances of success.
4. Provide value:
It's important to provide value to the community, whether that's through informative content, helpful advice, or entertaining content. The more value you provide, the more likely it is that the community will be willing to support your monetization efforts.
5. Be patient:
Making money on Reddit takes time and effort, and success may not come overnight. Be patient, and continue to engage with the community and provide value.
6. Pick the right niche:
The niche or the subreddit you choose to monetize is very important. It's better to pick a subreddit that is relevant to your products or services, and also has a good number of active users.
7. Optimize your content:
Make sure your content is visually appealing and easy to read, as this can help to increase engagement and improve your chances of success.
8. Test and Measure:
Keep track of your progress and measure the success of your monetization efforts. Test different strategies and adjust as needed.
By following these best practices and considering these key factors, you can increase your chances of success and turn your presence on Reddit into a profitable venture.
Can you really earn money on Reddit?
Reddit does offer some opportunities for monetization, thus the answer is yes.
To make money on the platform, however, will depend on a number of criteria, such as your niche, the size of your following, and your ability to bring value to the community.
It is crucial to keep this in mind, as it will affect your potential to make money. You can monetize your presence on Reddit in a variety of ways, such as through affiliate marketing, sponsored posts, and the sale of products.
However, there are also other, more unique ways, such as Reddit coaching, Reddit bounty hunting, Reddit stock trading, Reddit premium membership, Reddit virtual assistant work, and Reddit freelance work.
It is vital to be attentive of these regulations and to participate with the community in a true and authentic manner if one wishes to be successful on Reddit.
It is also crucial to be aware that Reddit has stringent rules regarding the promotion of one's own content.
When advertising a good or service, it is essential to be open and honest, refrain from being overly aggressive, and avoid making claims that cannot be reasonably expected to be fulfilled.
When it comes to making money on Reddit, having a true relationship with the community and offering something of value to the users will increase the likelihood of your success.
Quick Links:
Conclusion: How to Earn money on Reddit? 2023
It is important to keep in mind that generating money on Reddit is neither a sure thing nor a quick way to make money. Instead, it involves a considerable amount of time, work, and attention on your part.
It is also important to note that making money on Reddit is not a suitable substitute for working a job that requires your full-time attention; nonetheless, it can be a useful way to supplement your income.
However, do let me know which approach you prefer, and if there are any more that I have overlooked, I will include them. I would appreciate it if you could mention it in the comments section; I will make sure to update my list.