As technology brings us closer together, the globe is becoming smaller. The interconnection of our world may have a substantial positive impact on even a tiny local company.
A workforce is no longer just a collection of individuals who share your office space. They are there whenever you need them, wherever in the globe.
The days of needing to employ an expensive firm in your city or town or bring in your internal graphic designers are long gone.
All you now need is a working internet connection and an idea, and we can assist you in making both things happen.
A few graphic design companies are available, some of which provide endless services. Graphically can be your savior in this aspect. Read the full review to learn more about Graphically.
Graphically Review 2023: What Is Graphically?
Graphically is an unlimited graphic design service that enables users to submit projects via a portal that are completed within 24 to 48 hours.
A worldwide network of clients can order numerous uniquely designed graphics and illustrations from Graphically.io for a single fixed price.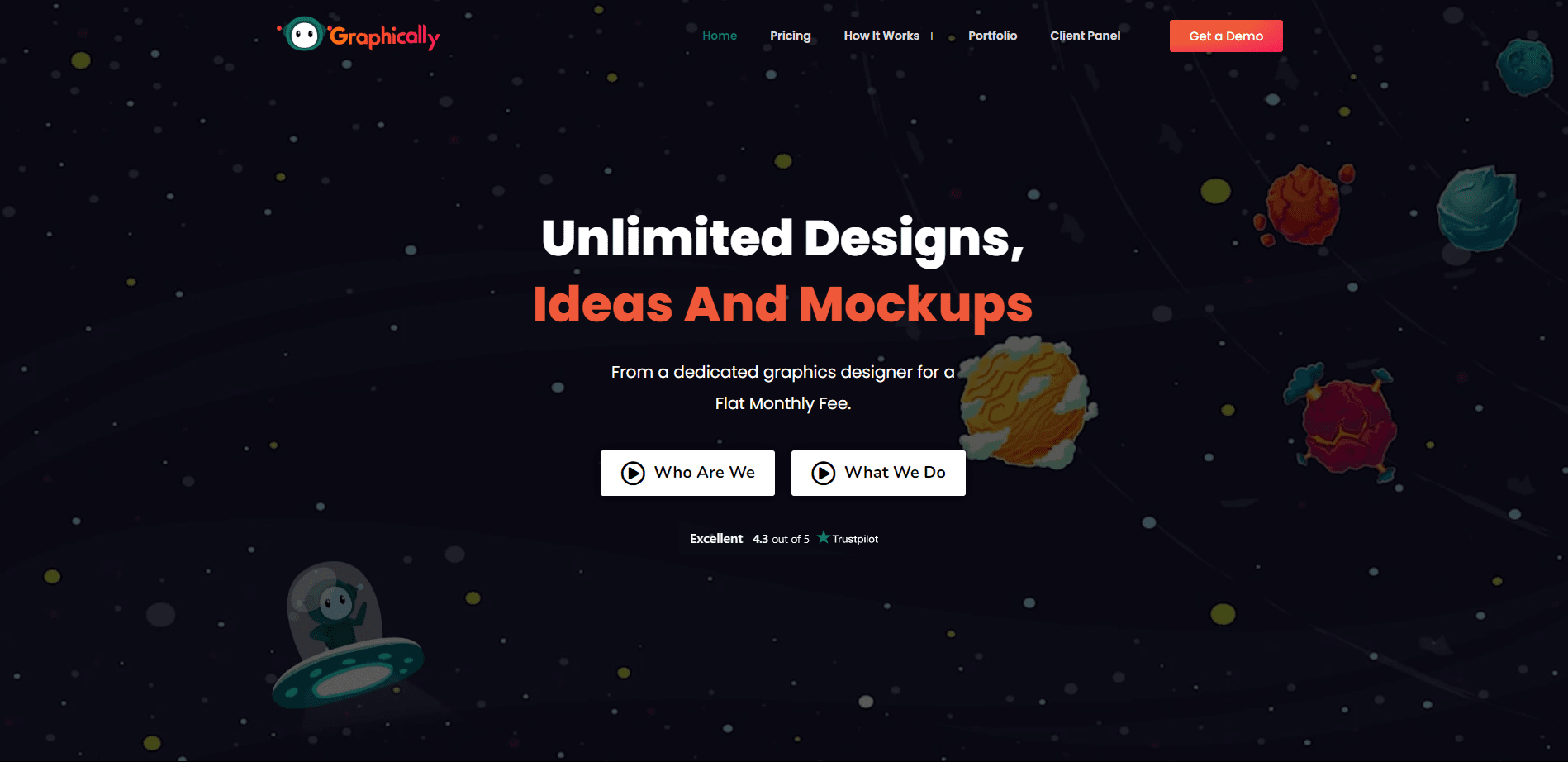 They observed a significant issue in the on-demand graphic and description design area. Short-notice visual requests are either left to the mercy of novice Fiverr designers or expensive, scarce graphic artists.
There was no room for compromise. That is Graphically's only purpose.
To provide dependable, on-demand graphic and illustration design whenever someone wants it, without the exorbitant fees associated with hiring a graphic designer who is genuinely on call for work whenever required.
What Does Graphically Cost?
Monthly packages are available from Graphically.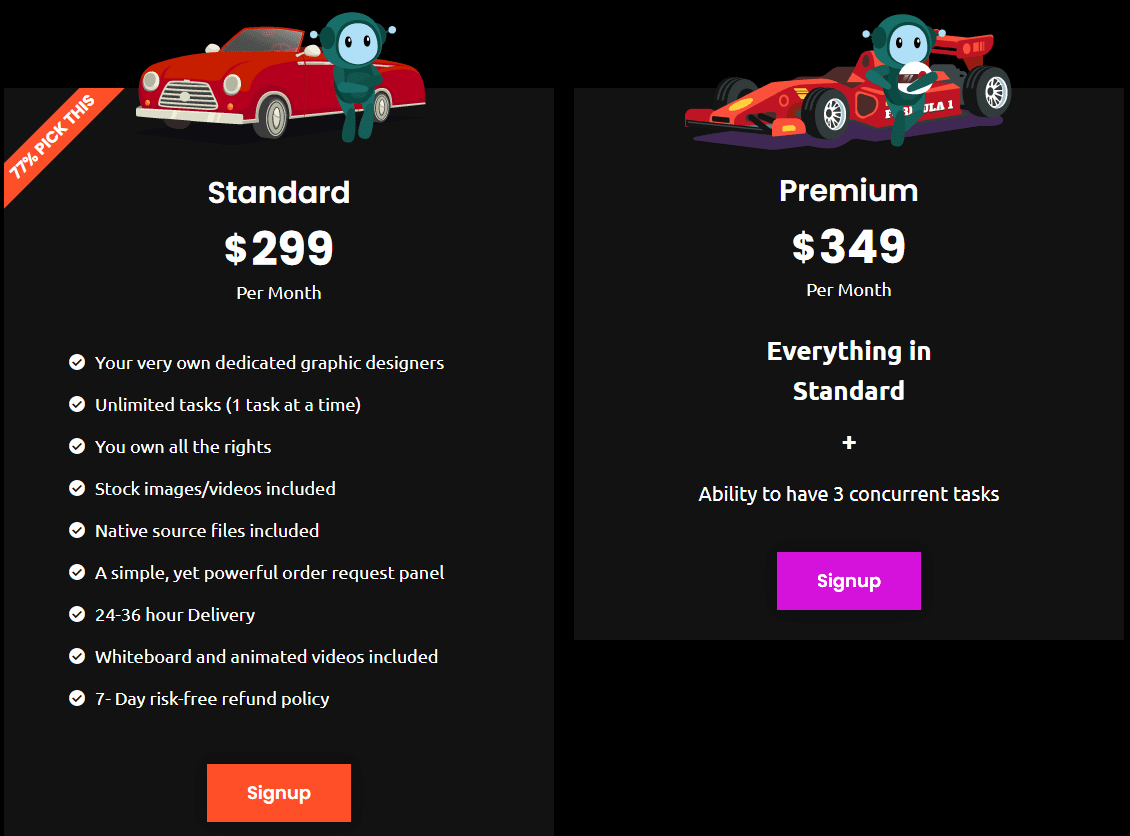 Standard (Most Popular) – $299/month- Dedicated graphic designers, video and image requests, 24-36 hour turnaround, and native source files.
Premium– $349/Month- This plan includes everything in the standard plan as well as the ability to request three tasks at a time.
PayPal is the only method of payment.
Quick Links:
Conclusion: Graphically Review 2023
Overall, Graphically is a fantastic, cost-effective solution for bloggers or influencers seeking straightforward, inexpensive bespoke graphics. This service has many advantages.
Once you figure out how to make your first purchase, the platform and chat system are simple. Every day, you get 10 to 15 photographs for assessment or approval.
You can feel relaxed when You request several changes or modify the job queue in terms of priority.
It's tough to top that consistently quick response and the support team is courteous and accommodating of as many modifications as you desire.
It does, however, have significant drawbacks. There is a sense that they prioritize quantity above quality.
Instead of immediately delivering the finest product, they were more concerned with producing a design quickly and then changing it as the customer needed it.
Customers would also want to be able to submit many reference images for each activity.