Today, I'm going to share my unbiased Kamatera Review 2023. Let's see if its cloud servers are worth it.
It can be difficult to find an enterprise-grade cloud platform that is both affordable and easy to use.
Most cloud platforms are either too expensive or too complicated for small businesses or individual users.
Kamatera provides a simple, easy-to-use platform that is both affordable and scalable. They claim that their products are perfect for businesses of all sizes. In this article, we will find out if Kamatera is the right cloud server platform for you.
In this post I will cover:
What is Kamatera?

Kamatera features and services

What I like about Kamatera

What I don't like about Kamatera

And a lot more.  
So, without any further ado, let's get straight into it.
Kamatera Review 2023: Is It The Best Cloud Server Service? 
Kamatera was founded as an international IT service provider on a worldwide platform, providing cutting-edge technology to millions of consumers. In simple terms, it is a cloud service platform provider that offers many types of cloud hosting as well as servers all over the world.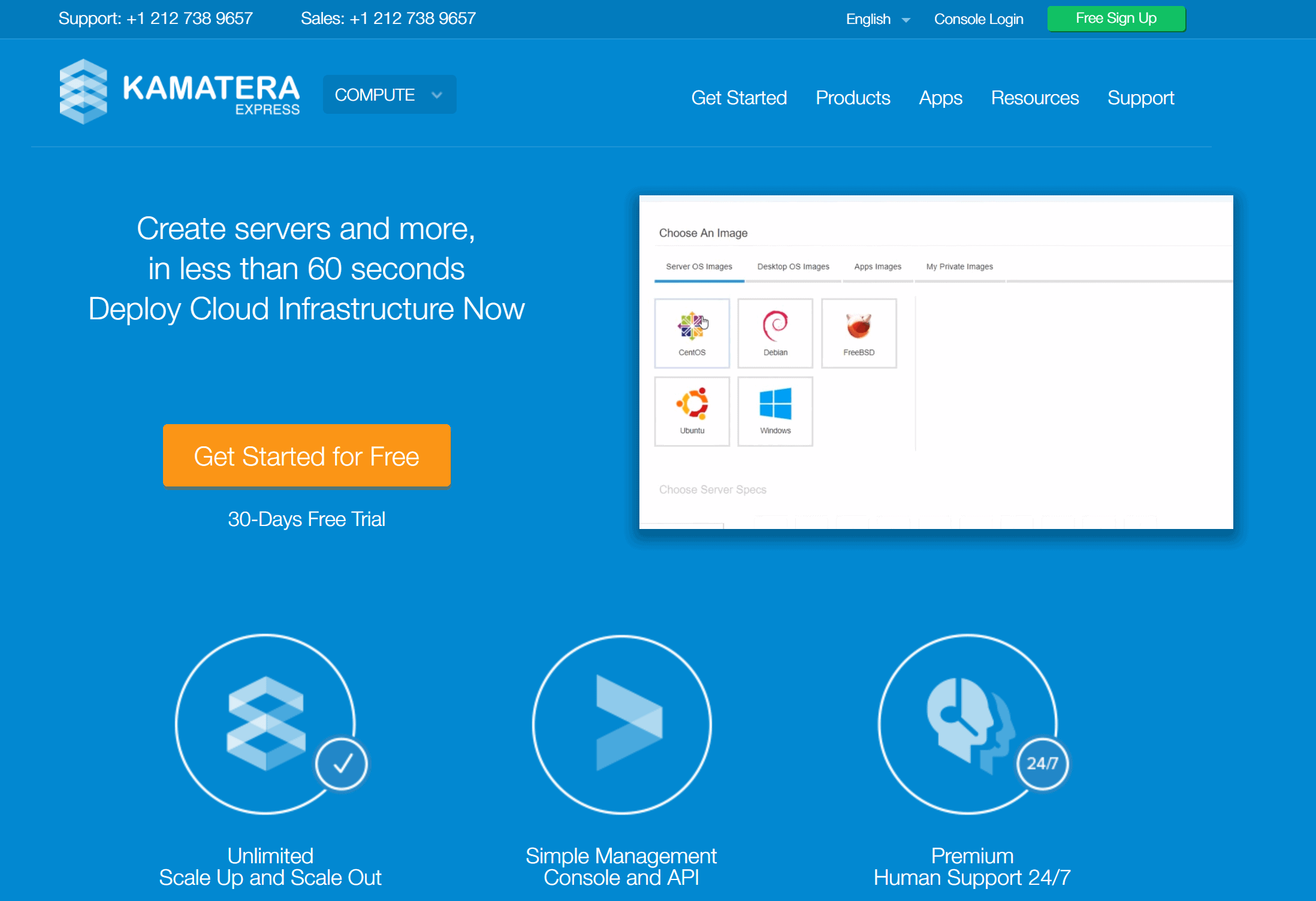 Kamatera provides cloud infrastructure for various types of customers, from small businesses to enterprises.
It has 20 years of experience in cloud computing and supporting a wide range of clientele, including newcomers, professionals, SaaS providers, and enterprises.
It also boasts 13 global data centers with thousands of servers placed all over the world, making it simple for clients to connect to the quickest server in their immediate vicinity.
Kamatera also provides a guarantee of a 99.95% uptime, not just in words but proving it by using cutting-edge technology like a bandwidth of 600 Gbit, hard drives, and Intel processors. To reach the goal, one needs reliability and speed, and Kamatera holds it.
It holds a performance of high servers, which leads to fast processing and reactions at times. To provide the best cloud computing technology, it keeps on upgrading its hardware and infrastructure with the help of deploying the best technologies around the world.
The experts are high-performing servers with zero maintenance.
With the help of the most technologically advanced products, such as those tailored for premium customers, it ensures no chance of failure with a percentage of 99.95 uptime guarantee.
Kamatera Products & Services
Kamatera includes both cloud infrastructure and managed cloud. It also ensures the quality of all cloud products by providing flexibility and scalability in cloud-based products.
The cloud can be used in Kamatera in the following ways:
1. Cloud Servers
Cloud servers get activation within 2-3 minutes and come up with an instant upscaling and downscaling with an uptime guarantee of 99.95%, no hardware maintenance, low cost of ownership, and unbeatable pricing.
It also had a place in the market for several years and has vast experience regarding cloud servers, and the best of it is that it has 30 day free trial with unbeatable pricing and the highest performance.
Kamatera is a kind of regular service such as a virtual machine that is located in cloud infrastructure, which also offers features like infinite scalability as well as performance in price, which is unbeatable. It can also be used for sites such as SaaS products enterprises etc.
Save big with Powr discount codes. Save up to $100 or more at power.co with the latest coupon codes.
2. Cloud Servers With Web Hosting Panel
The cloud Servers with a web hosting panel can be instantly covered and configured with the favorite web hosting control panel.
It is the best solution for businesses or organizations that want their solution. Companies that are using multiple websites such as bloggers, and eCommerce websites are the ideal choice since they have the pre-installed web hosting control panel system.
They have many benefits, such as complete management of the system, easy uploading files, CMS emails, etc. One can also configure the system easily.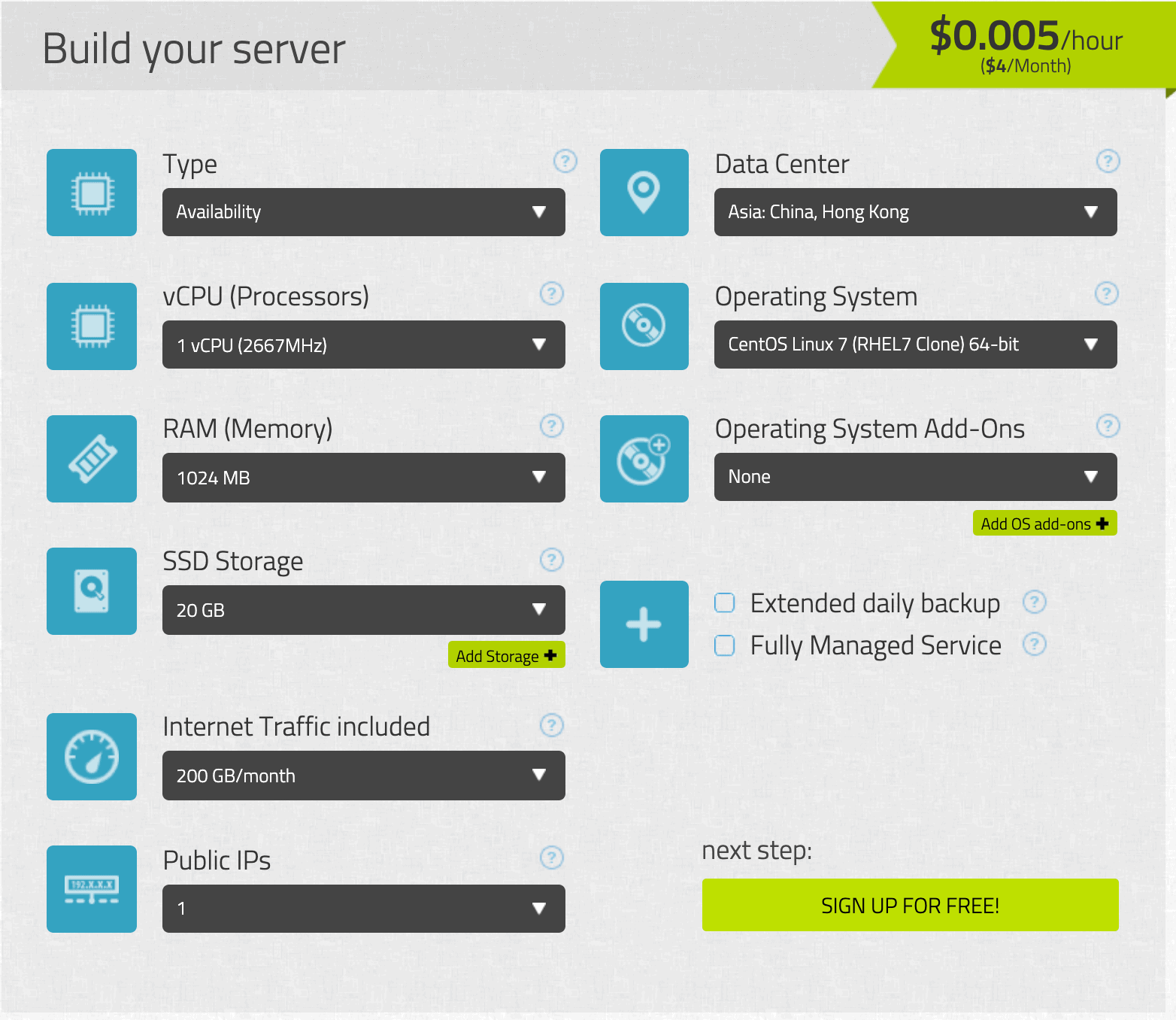 3. Kamatera.com Private Cloud Network
PCN, which is a computing model for the business and the organizations, is used for enabling the cloud computing environment for the business. It is cost-effective and ultra-reliable.
Also, it comes with an increment in cloud network security. It also offers exclusive access to the data and helps in eliminating security issues.
4. Cloud Block Storage
It is a data storage for cloud servers similar to a virtual private hard disk. It offers quick background processing and calculating a great value for money with a low cost per gigabyte.
The size can also be increased as it has a fully scalable service. With the help of cloud storage, one can get storage for files, database images, and other levels of data with the guarantee of offline backup and system support. Cloud Block Storage starts at $0.05 per month per GB. 
5. Managed Cloud Services
It has been the most requested service in the sector as everyone demands proper management. It is a significant part because, without a properly managed cloud panel, it would be challenging for the business owners unless you have highly trained workers.
They also offer to add managed services. It has several features such as 100% support and maintenance, 24/7 monitoring from its network centers, operating email servers, FTP load balancers, etc.

6. Cloud Firewall
Very few servers are there, which offer a cloud firewall, and thankfully, Kamatera is one. It has the offerings of extensive protection from unauthorized and suspicious sources, protection against hackers' spyware, etc.
Cloud Firewall also provides industry-leading protection against all online attacks with the cloud firewall product.

It is designed to protect all the data from outside attackers.
Some more Kamatera products are:
Managed Microsoft cloud services.

Cloud migration services.

SaaS provider infrastructure.

Disaster recovery management.

Application hosting, eCommerce, and mobile applications.

With huge numbers of cloud-based products to offer, one can choose or select any one at a low price without fear of compromising the quality. Kamatera offers the best quality products as compared to others. 
Kamatera Flexibility
Talking about other companies when the point comes about the flexibility of the product, they agree but fail to do so. In contrast, Kamatera offers flexible products where one can pay as he wants and cancels any time whenever he needs it.
It also offers the opportunity to change the products – either by quality or by price for any period, as well as one can cancel the product without any dilemma, whenever they want.
Kamatera Pricing Plans: How Much Does It Cost? 
You can choose from a number of different options to ensure that you get the service you require. The chart below provides an overview of the different types of plans and costs available.
Visit the Kamatera page and browse through the numerous hosting solutions it offers to find the exact deals that are now offered.
Why Do I Recommend Kamatera? 
1. Provides cloud services that are technologically advanced with personal service provided by experts with the help of advanced skills and experience.
2. It ensures 24/7 individual support with the help of live chat, phone calls, or email.
3. A system or server can easily be deployed within 60 seconds. Choose the fastest server available near the location and join the thousands of customers who are enjoying the Kamatera server with zero maintenance and a 99.95% guarantee.
4. One can choose any location for the launching of the website, and Kamatera's leading-edge data centers incorporating the high performance of hardware and communication will help in ensure that you got reliable service and also the security, and speed.
5. With short-term contracts, one can use service hourly or by every minute and can pay only for what is used. It also offers for upgrade and downgrade whenever there is a requirement and can also move from a single processor to a cluster of 20 core 256GB RAM.
6. A free 30 days trial is also offered, which will help you to ensure security and also allows you to cancel the plan at any time.
Top Kamatera Features 
When you join up for Kamatera hosting, you get a lot of amazing features and services included in your account. Some of the important characteristics that you can make use of are as follows.
Here are the Kamatera features based on VPS hosting package, which most small enterprises use:

1. Rapid server setup: After signing up and paying for this service, you can have your personalised VPS provisioned and ready to use in minutes.
2. Instant scaling: If you require additional system resources, they can be added to your account immediately and without delay.
3. 99.95% uptime guarantee: Kamatera promises that your hosting will be up and running 99.95% of the time or more.
4. Choose your operating system (OS): Microsoft Windows Server (various versions), Ubuntu, CentOS, Debian, FreeBSD, Gentoo, and more operating systems are available.
5. Own networking is quick: Each VPS has a 10Gbit/second connection to its internal backbone.
6. You can establish an unlimited number of email accounts for your website.
How Is Kamatera Performance and Uptime?
Kamatera is a web hosting provider that has been in business since 2002. The company offers a variety of services, including shared hosting, VPS hosting, and dedicated servers. Kamatera also has a cloud platform that lets users create and manage their own cloud servers.
The company has a good reputation for providing reliable and high-quality services. However, there have been some complaints about Kamatera's customer support in the past.
Kamatera offers a 99.9% uptime guarantee for all of its services. This means that your website will be online and accessible to visitors most of the time. However, like with any web hosting provider, there may be occasional downtime due to maintenance or technical issues.
Overall, Kamatera is a reliable web hosting provider that offers good performance and uptime. However, if you need help with anything, you may want to look elsewhere for customer support.
Kamatera Customer Support
The main aim of the Kamatera is to serve you with dedication and give priority to any of your queries 24/7/365. It has a team full of experienced people and skilled professionals.
A 30-day free trial policy and pay-per-use-by-the-minute billing guarantee 100% satisfaction of customers, and this is the reason why customers prefer the Kamatera. To cancel your plans, it offers short-term agreements too.

The team is made to provide enterprise-grade service to all customers with the expertise and specification in every aspect to pave the success.
It also does not show any discrimination among the customers who are already in, or who are the new ones as well as the potential customers.
From the very first call till the last call, you will be attended to in a friendly way. For support, you can call the support team via phone call live chat, or email.
Global Data Centers Of Kamatera
It has global data centers from which some are located in the technological centers such as New York, Hong Kong, London, Israel, Texas, California, and Amsterdam.
All the centers are located in such a manner to cover the eastern region, the North American region, the Asian region, the European region, and the Middle East region.
All of the centers are equipped with a high standard of technology security and disaster guarantee. Hence it does not matter in which corner of the world you are. You can contact the nearest center. The data centers include:
Surveillance for any mishap.

Disaster recovery management.

Access is allowed only to personnel but for visitors.

Power failure-proof.

UPS. N+1 is redundant.

Infrastructure backed by tier 1 providers.

Generators in case of power failure.
Kamatera Affiliate Program: Should You Use It?
If you are an entrepreneur, then you need to maintain a lot of blogger sites and websites in various markets to drive traffic. You need to invest $50 a month for premium cloud VPS. Any cloud VPS is costing $10 per month.
Kamatera servers start from $4 per month with super-premium features as well as flexibility. More of the speed and ease scaling. The price is relatively low as compared to other providers with the same quality of services. Kamatera Cloud VPS for masters comes up with add-ons such as Plesk, cPanel, etc. with the help of which one can easily manage the account on the cloud.
As we have noticed the Kamatera pricing is very cost-effective, and there is no requirement for discounts or promos on the pricing structure. Therefore the company is running a 30-day free trial on their cloud server plans.
Kamatera 30 days free trial. So let's just get started for free without any billing contract.
Kamatera Customer Reviews

Quick Links:
FAQs Related To Kamatera Review 2023
What is Kamatera used for?
Kamatera offers a Managed Cloud Service, which assigns a skilled cloud administrator to monitor and administer a system's servers. Our outstanding level of support is a crucial component of managed services, and it is reflected in the package you select.
Is Kamatera free?
Kamatera is not a free web hosting provider. However, they do offer a 30-day free trial which you can use to try their services. The company offers a variety of services, including shared hosting, VPS hosting, and dedicated servers. Kamatera also has a cloud platform that lets users create and manage their own cloud servers.
Does Kamatera have a free sign up?
Yes, Kamatera offers free signup. For initial signup, you don't have to pay anything, it is free.
Can we configure the CPU for our server?
Yes, Kamatera offers you a chance to choose your own server which you can configure according to your need.
What is Kamatera cloud?
The Kamatera Managed Cloud is an add-on service that allows you to experience the benefits of cloud computing without having to actively maintain a relatively complex computing system.
Conclusion: Kamatera Review 2023
Kamatera provides a free setup for all of its customers without charging any payment from them, whereas other cloud providers require customers to invest a lot. In contrast, in Kamatera, one has to pay for what he uses and till when he uses it.
One can scale easily by adding servers, CPU, storage, and RAM within minutes. Cloud infrastructure consists of firewalls as well as load balancers.
Kamatera is one of the most cost-effective as the pricing starts at only $4 per month for the single cloud server, and as slowly you will increase the resources, the price will increase accordingly.