Want to know if systeme.io is any good? You've come to the right place. I have shared a detailed article and review of systeme.io's Affiliate Program here.
There is a growing number of individuals putting up internet enterprises. And there are a lot of brick-and-mortar businesses that are taking their businesses online.
The systeme.io affiliate network will let you earn 40 percent lifetime commissions by referring leads to systeme.io.
It includes all the tools an online company would need to get started, such as email marketing, sales funnels, and direct integrations with online payment processors.
Systeme.io Affiliate Program Review 2023
Do you want to know if systeme.io is worth it? You're in the right place. I've written a comprehensive Systeme.io Affiliate Program Review.
What is systeme.io and How Does it Help?
Aurelien Amacker established systeme.io, and he built a successful blog about self-development. He also started operating as a coach and online internet marketer in the French-speaking world.
However, as his business grew, he wanted to automate a significant portion of the sales process. He first introduced systeme.io in 2018 in France, where it quickly became the country's most popular online business software.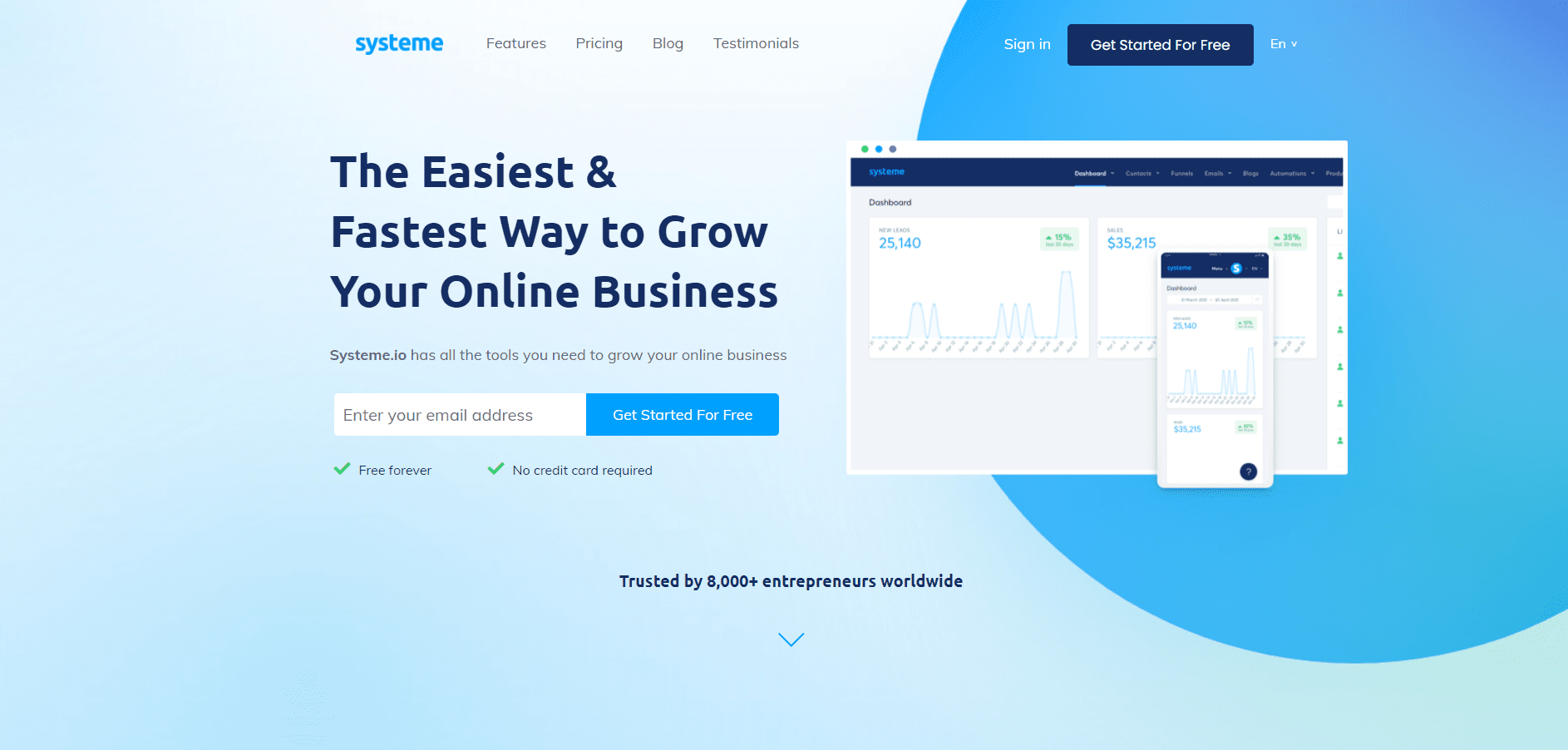 Amacker made a few tweaks and started to sell it in the United States and other English-speaking regions. Currently, the technology is being used by approximately 9,000 individuals, and they have a Trustpilot rating of 4.6 by over 590 users.
As a result, it has an excellent track record. You can refer people to systeme.io with confidence.
Systeme.io consolidates several tools into a single, simple-to-use platform. You no longer need to invest in an email service provider, a webinar recording system, a course membership management system, contact management software, an affiliate management system, or sales funnel-building software.
Systeme.io Affiliate Program Basics
Systeme.io utilizes its own platform for its affiliate programs, which is unsurprising. You earn 40% lifetime commissions. You do not need to be a systeme.io subscriber to become an affiliate.
Additionally, you may promote extra items listed in the marketplace. The product's owners determine commissions. It's an excellent approach to discover new things to promote to your consumers.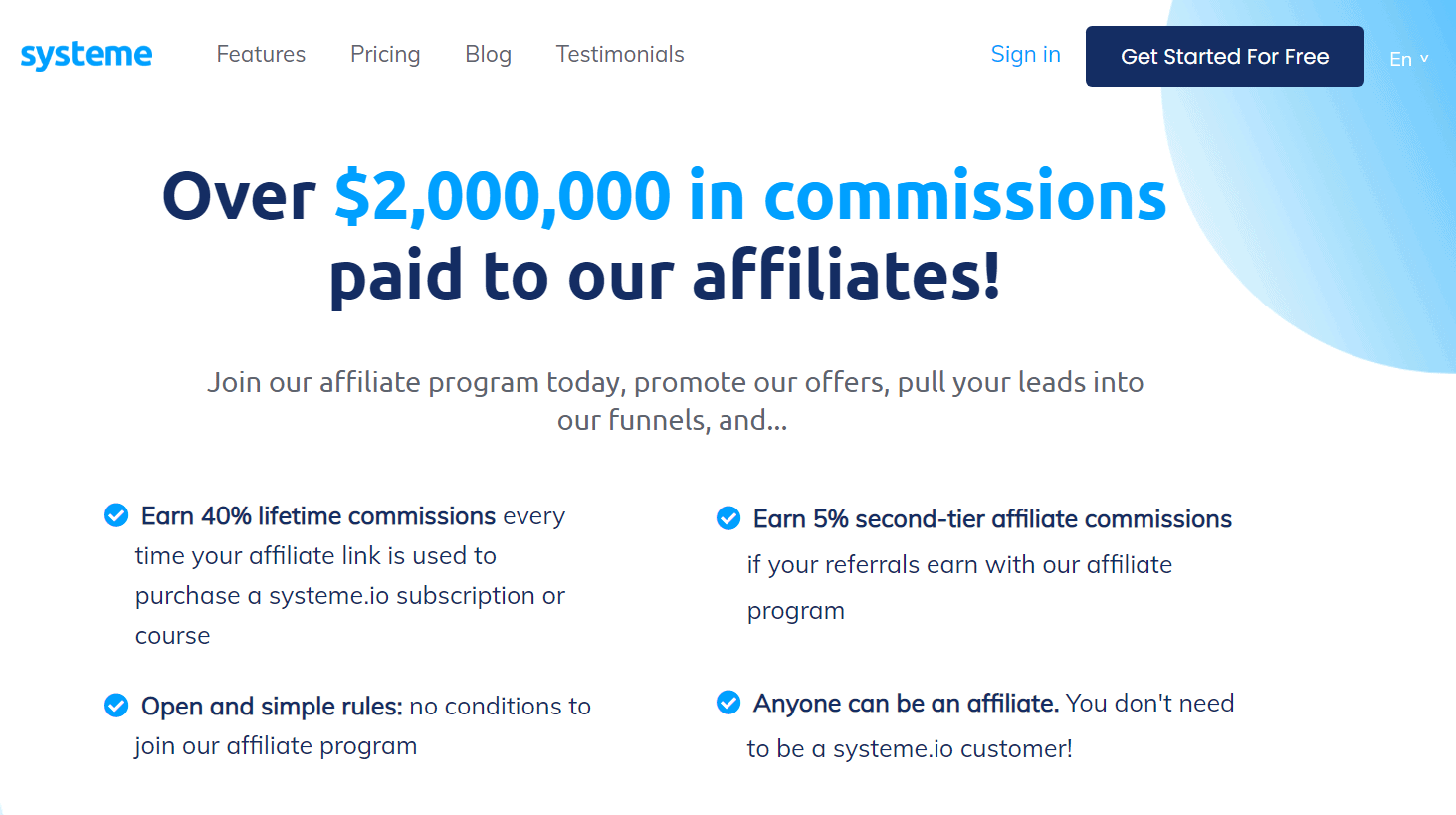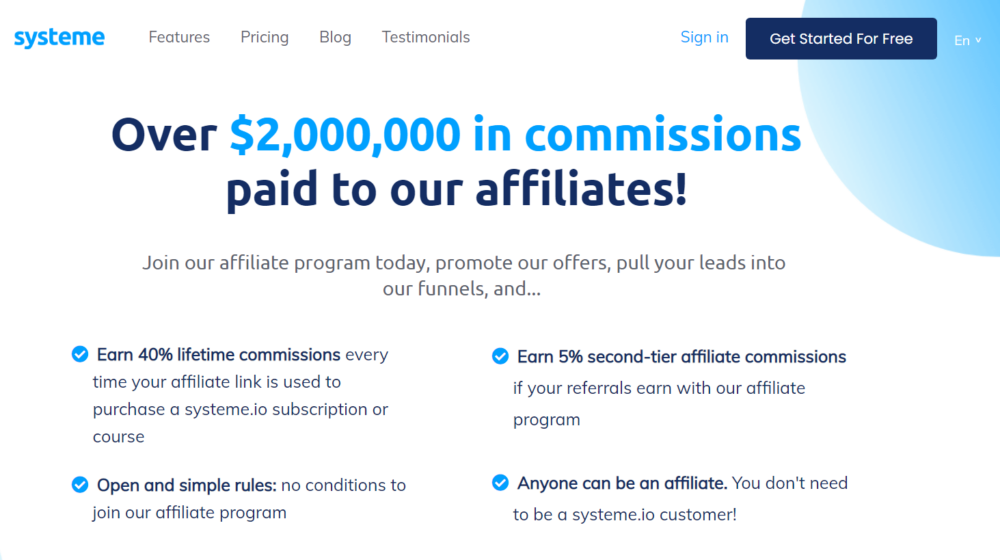 For systeme.io, you will get paid on the 10th of each month, provided that your referral's purchase and your payment date are at least 30 days apart. To qualify for commissions, you must have earned at least $30. Otherwise, it continues to accumulate.
The Marketplace items are subject to their own conditions. 
With systeme.io, you can also set up tiered commission structures.

For example, if you build an affiliate team underneath you, and their referrals refer someone who makes a purchase, a small percentage of that sale could return to your affiliates.
This could encourage more affiliates to bring in customers for you.
How To Sign Up For Systeme.io?
To begin, the company owner must choose their marketing strategy. For instance, do they need just the sales funnel and email marketing, or do they require webinars and the ability to blog?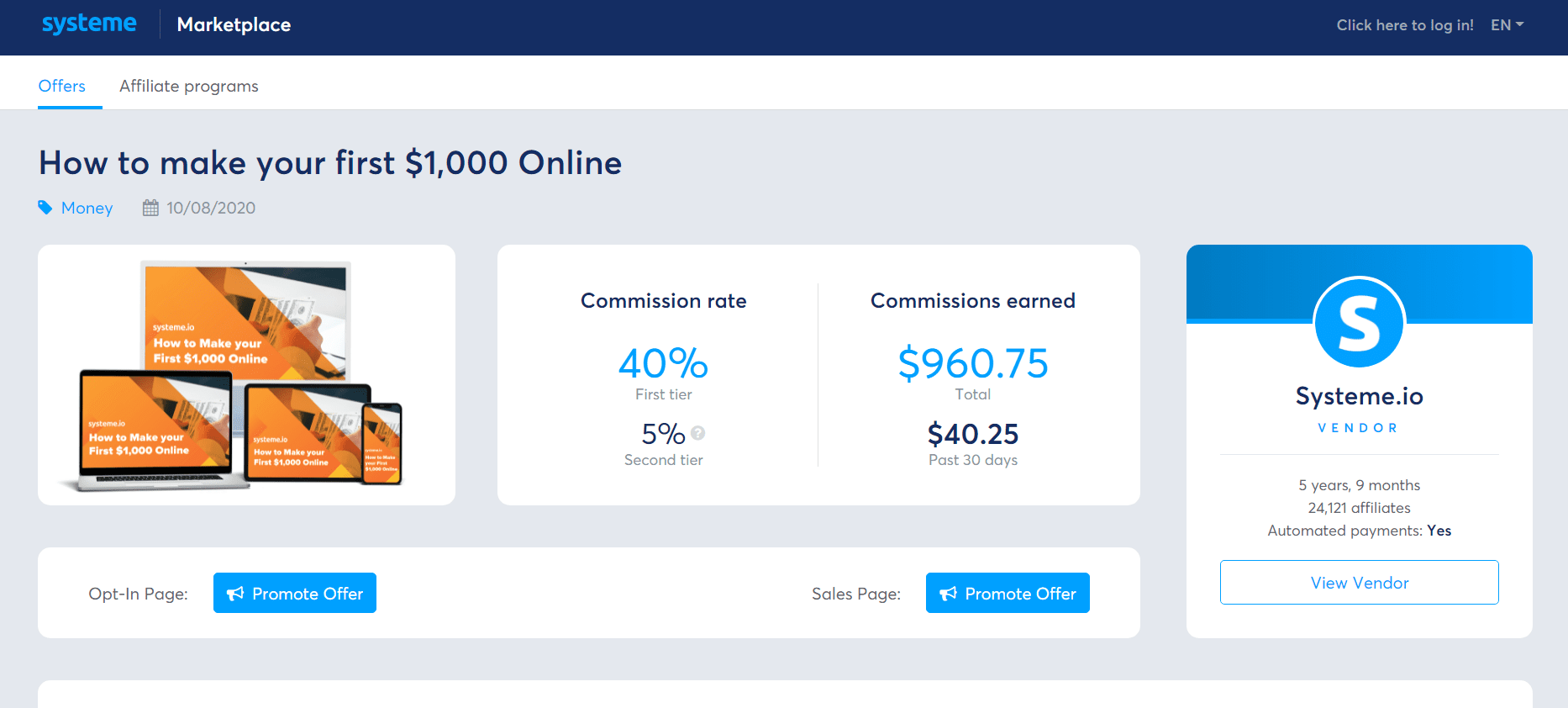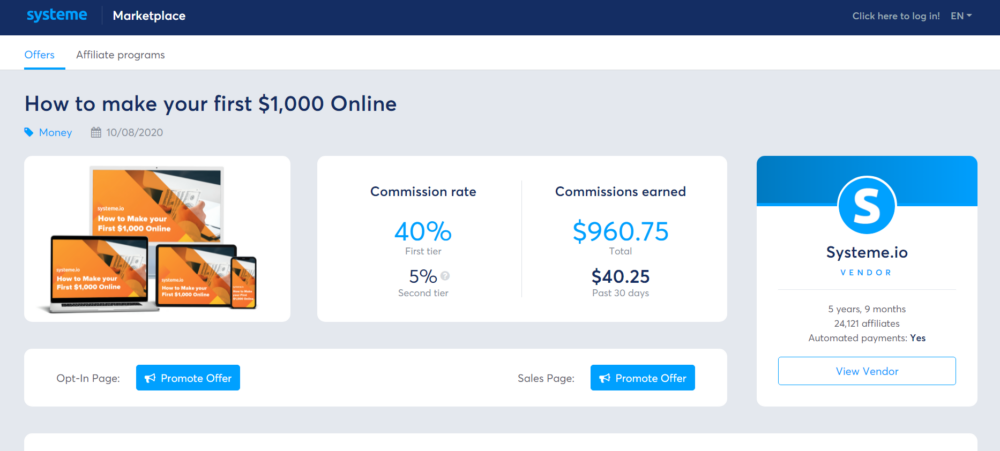 Then they may join up for the appropriate tier based on their requirements. If they're just getting started, they're likely to desire the $27/month tier or opt for the free plan, which includes blog hosting, email marketing, membership sites, PayPal and Stripe integration, and an affiliate program.
Additionally, they may sign up for the Enterprise plan for a month or two and obtain one-on-one startup instruction.
Then they may educate themselves about all of the available possibilities and determine how systeme.io fits into their current and future business models. They can always downgrade if the situation warrants it.
System.io Pros & Cons
Pros
Cons
Free account with limited restrictions
Limited funnels on the marketplace
Marketplace platform for affiliates
How Does Systeme.io Help Its Partners?
The company owner will next wish to establish their first funnel after joining up. The funnel is only a mechanism for enrolling individuals in your nurturing program.
The majority of individuals offer a lead magnet, which is often a unique report, in order to get people to join their email list. From there, the prospect will be educated and enticed to learn more about the company owner's programs and services via frequent emails.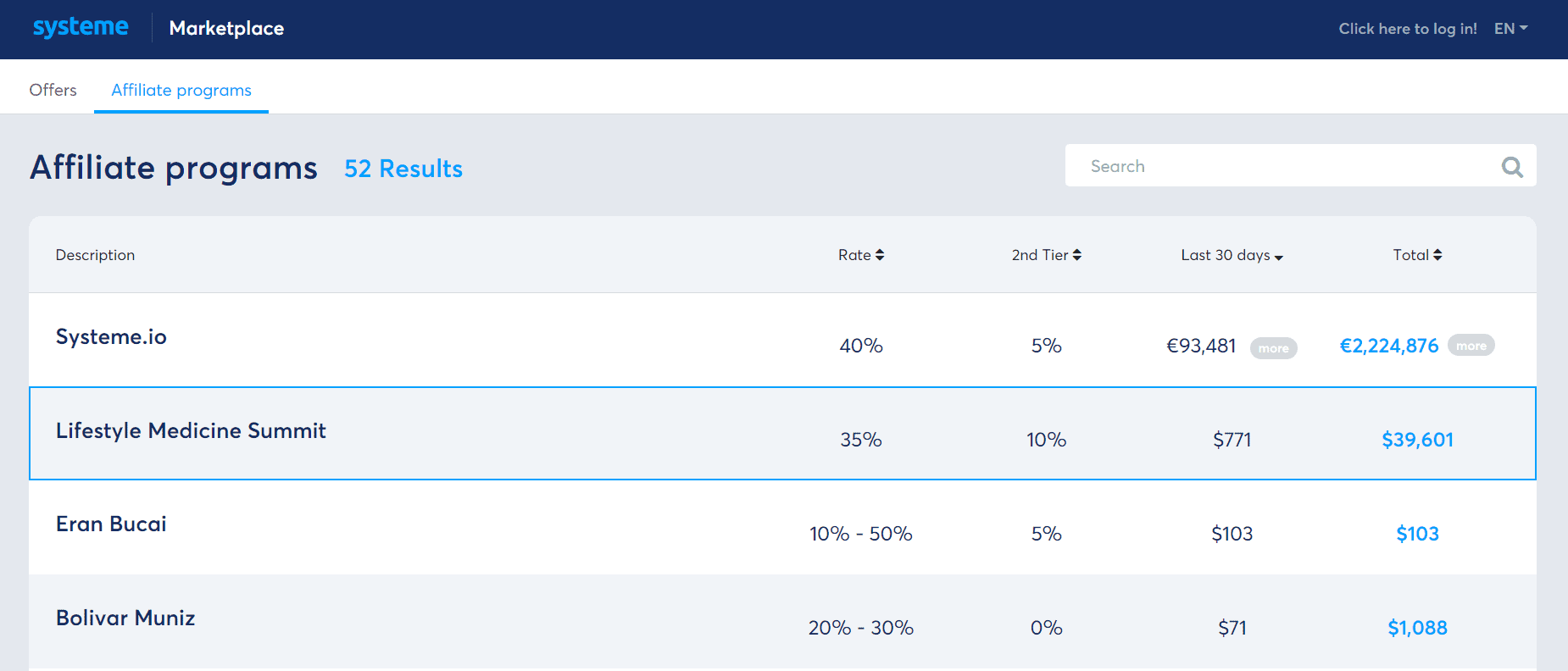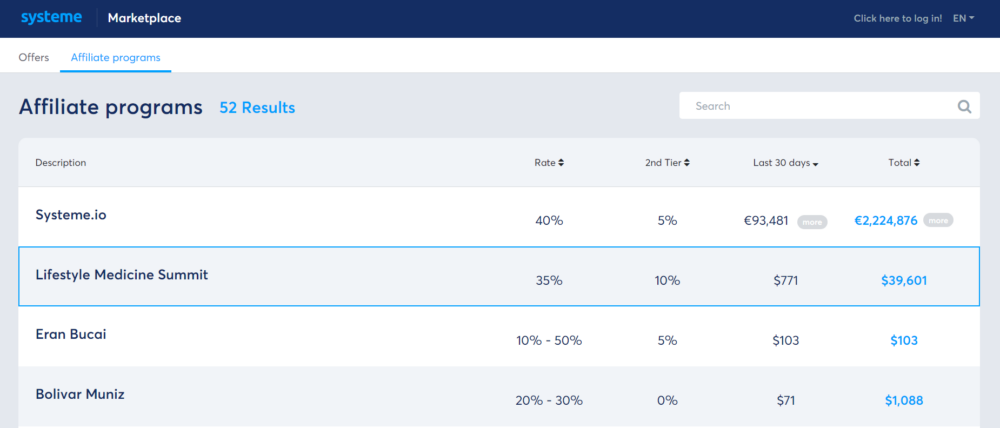 When building a sales funnel, they'll first choose a template.
There are four final templates from which you may pick:
To build an email list

To sell your products online

To create a funnel from scratch

To run evergreen webinars
The email collector is the most straightforward, consisting of just a landing page and an opt-in thank you page.
Systeme.io's contact management system stores the email. The sales funnel enables you to construct a completely unique offer on your page.
If the visitor makes a purchase, they may use the integrated payment processing services. They now accept payments through Stripe and PayPal.
The custom funnel is entirely blank and ideal for people familiar with funnel building. The funnels are completely customizable and modifiable. You could transfer a page between horns if you want.
The company owner is responsible for customizing the home page. This might be the lead magnet signup page or the product or service listing page.
While the website layout may be left alone, it is recommended that the subscriber upgrades the branding with colors and logos. The last stage in configuration is to set up the automation.
The subscriber must consider the message they want to deliver to purchasers and cart abandoners. This is often referred to as the customer journey, and a skilled marketer will have many of them.
Additionally, the company owner should do A/B testing on several landing pages depending on demographics. There is a chance to provide further product recommendations.
The owner may also manually enter existing contacts into the system. And they'll want to connect with their payment provider.
They may then include goods and services. If they want to export to European nations, they must calculate the value-added tax (VAT). Systeme.io, like Shopify, takes care of tax and delivery for the owner.
This saves much time and effort in the calculation process, and when someone makes a purchase, they know precisely how much they must pay.
Systeme.io's Affiliate Program Reviews & Testimonials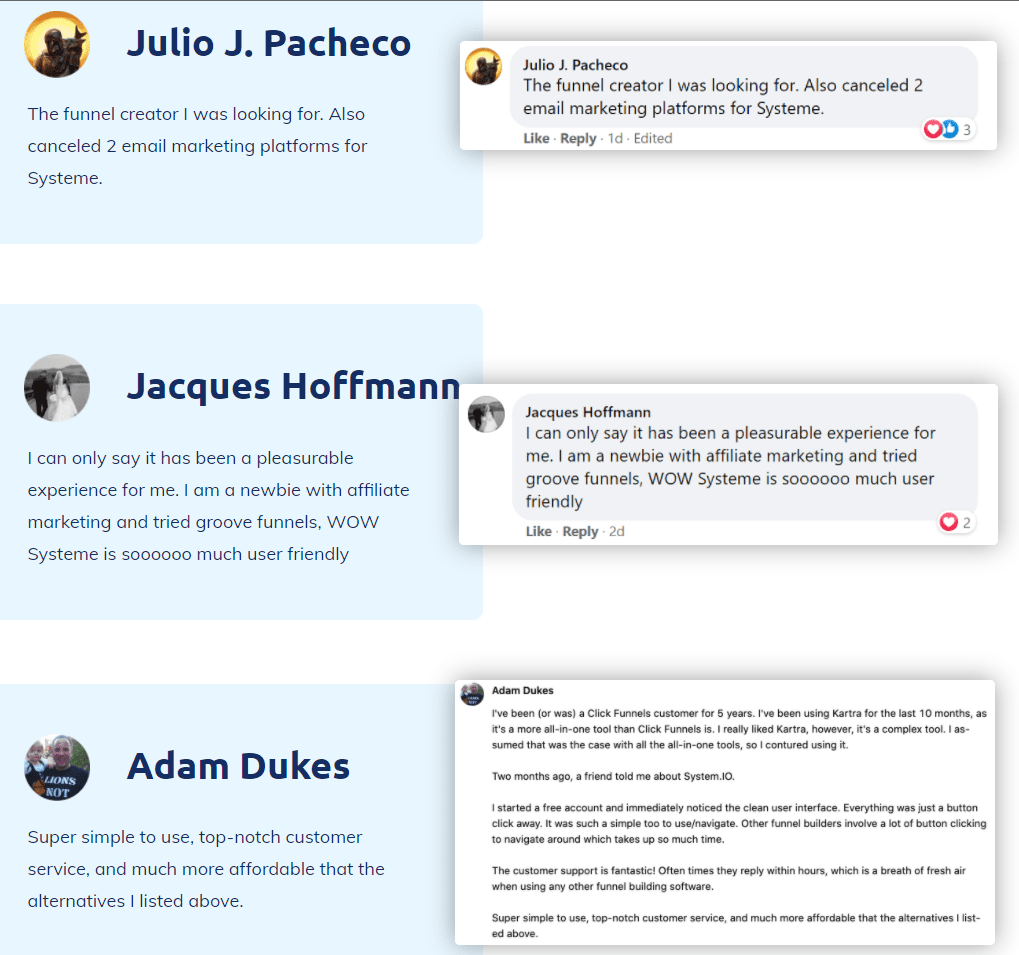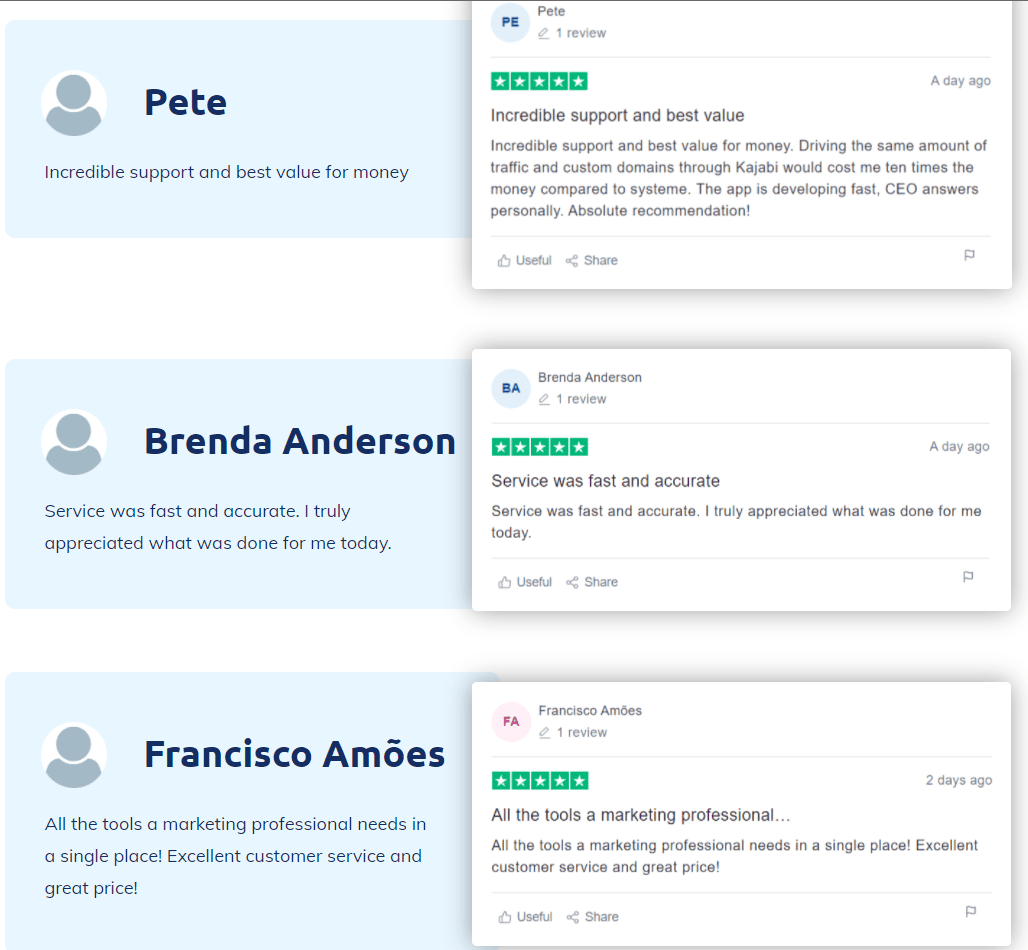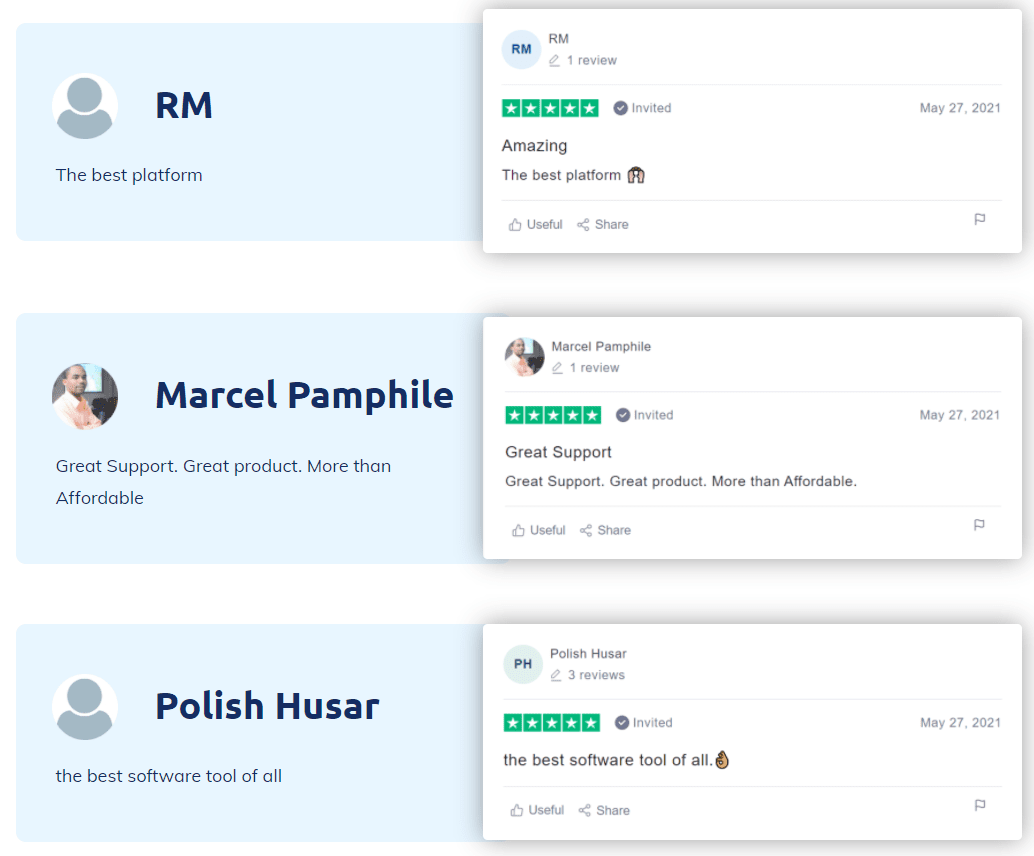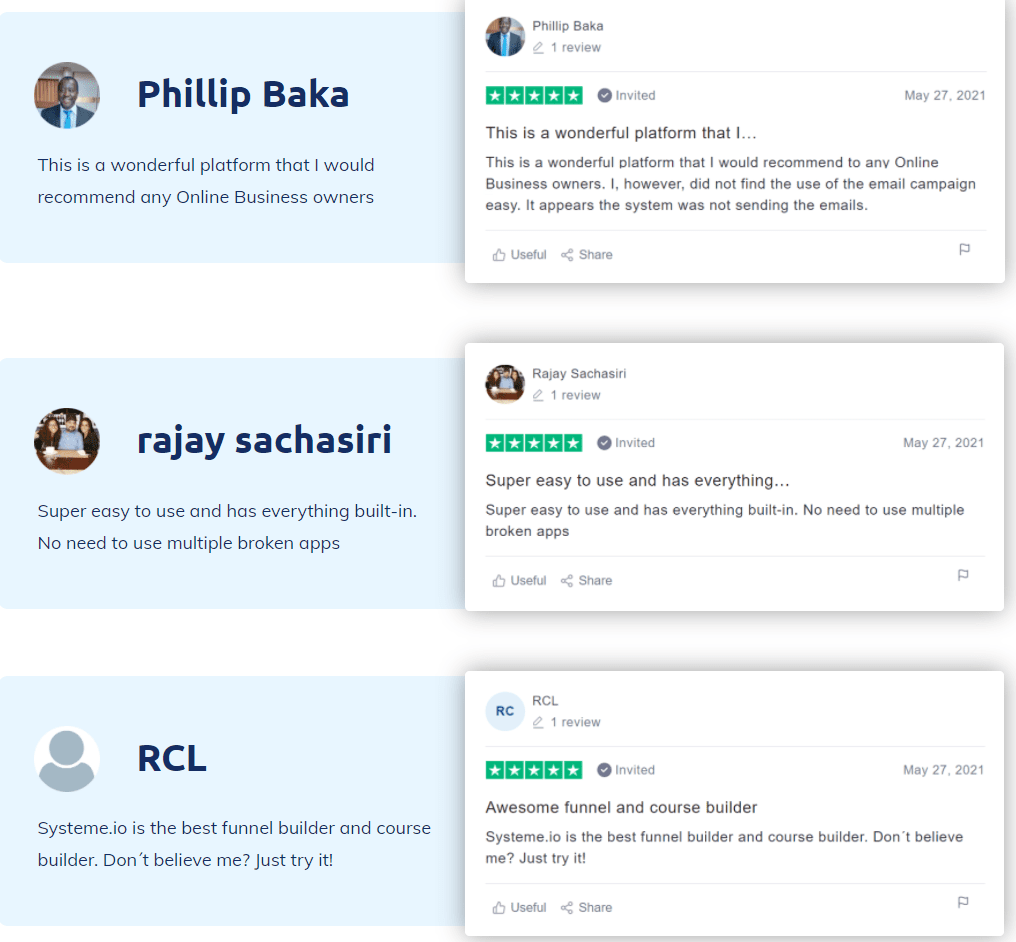 Quick Links:
Conclusion: Do We Recommend Systeme.io's Affiliate Program?
The clear answer is yes, we do. Systeme.io is an excellent platform with trusted software, making it easy to work with.
Also, their customer support team is incredible, which will also help you with promoting your business. We definitely recommend the systeme.io affiliate program. Start earning today!