Teachable vs Thinkific: What is Teachable and Thinkific?
To begin, Teachable and Thinkific both operate as cloud-based learning management systems (LMSs). This implies that instead of hosting your courses on your website, they will do it for you.
There is no need to install software, add plugins, or mess with annoying HTML or CSS code. You may easily avoid the biggest learning curves associated with web design.
Additionally, and perhaps most importantly for education and training organizations, both LMSs serve as e-commerce platforms, allowing you to promote and sell your online courses.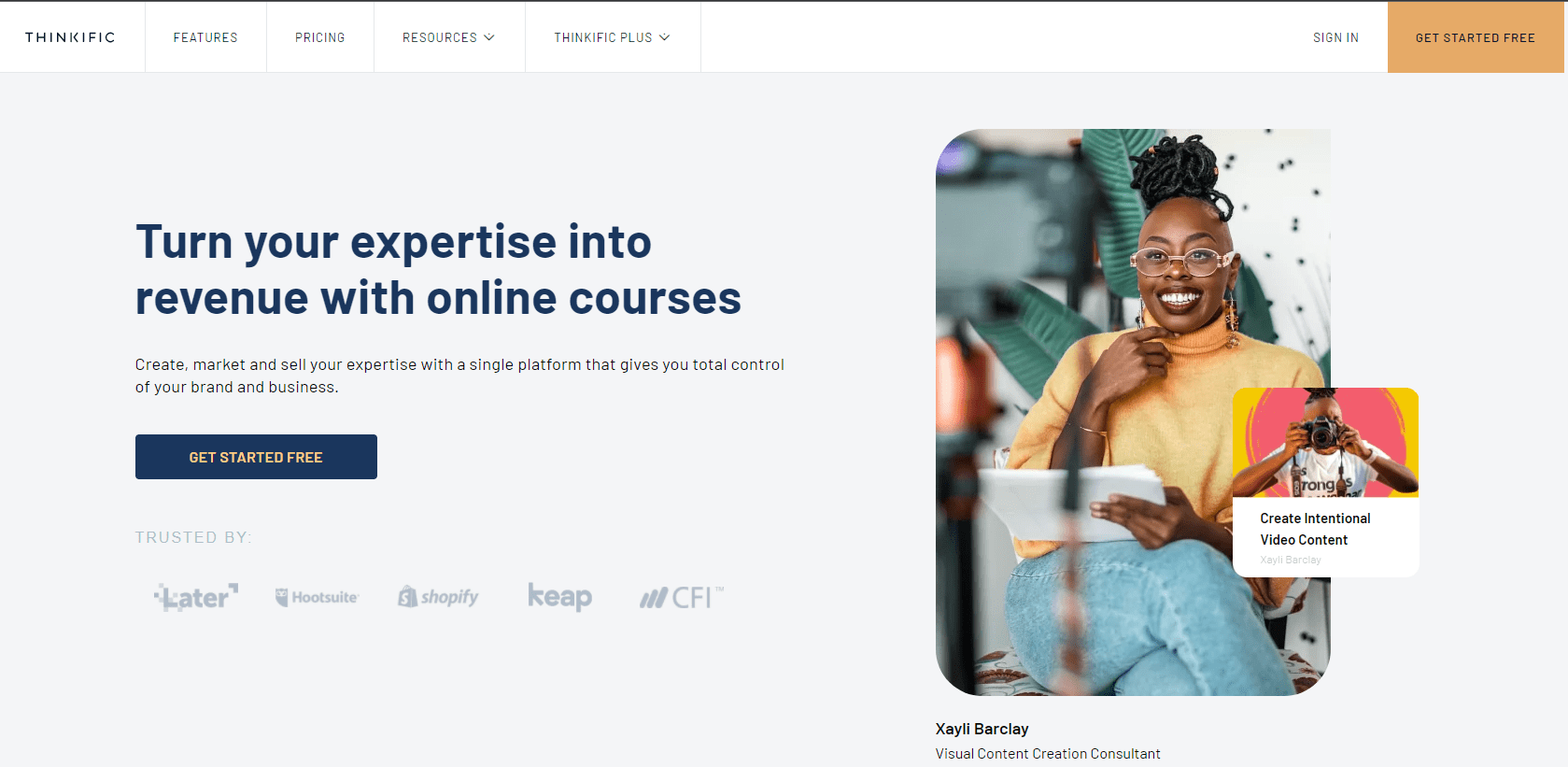 All you need to do is join up (each offers a free trial) and log in to your account to begin creating courses.
Teachable or Thinkific enable you to create and manage material, monitor and control students and personalize the look and feel of your course and website.
One of the finest features of both of these top-tier options is their ability to serve as all-in-one solutions.
They handle the scary technical parts of course development, website design, and sales! You'll just need your account and, optionally, a domain name to direct it too!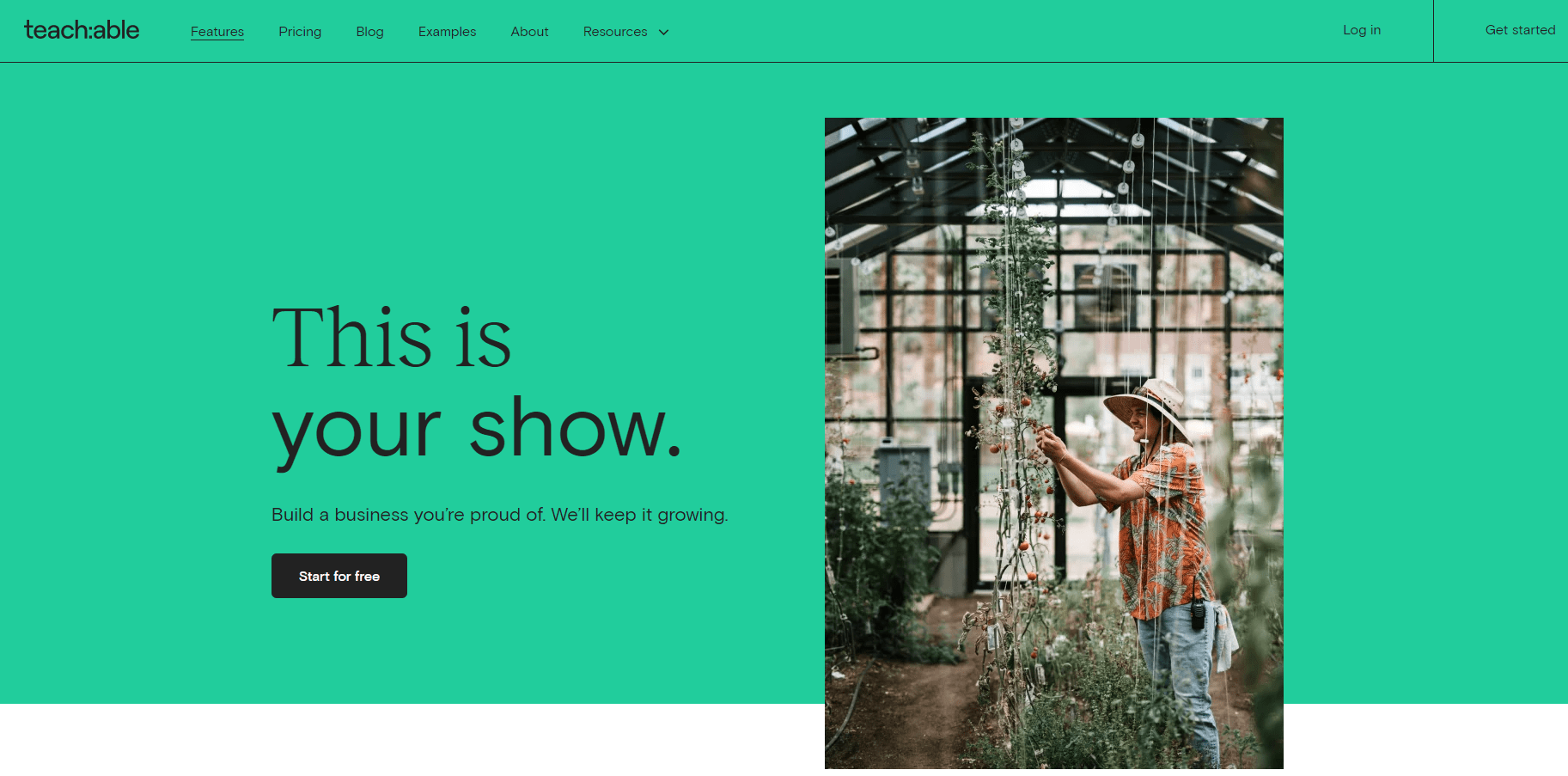 Now let's throw the two against one another to see what distinguishes them. This comparison will help you choose which top online course platform is the greatest fit for your unique circumstances!
Why Choose Teachable Over Thinkific?
Additionally, it comes with a powerful webhooks management system and other Zapier capabilities.
Teachable enables you to send automatic email alerts when a lesson/drip material is unlocked.
You can build a blog directly inside Teachable, which is not possible with Thinkific.
If you want built-in support for EU VAT, Teachable provides it without the requirement for integration, as Thinkific does.
Teachable outperforms Thinkific in terms of conversion optimization due to one-step checkouts and upsells.
Teachable provides an iOS app if you want your students to be able to view your course on the move.
Teachable enables you to create downloadable files from your course material.
Teachable allows you to modify your course material in bulk.
Teachable allows you to import material from cloud storage services such as Google Drive, Dropbox, and OneDrive.
Students may leave comments directly underneath a lecture, which can assist increase student involvement. Thinkific makes it more difficult to start a debate.
You may improve sales by including testimonials and course assurance badges on your course checkout pages.
For more details on Teachable, you can read our detailed review here.
Why Choose Thinkific Over Teachable?
You may sell your course on any website by using customizable Sales Widgets.
Additionally, it integrates seamlessly with Accredible to give a variety of certificate of completion templates and resources. Additionally, there is no additional expense.
Thinkific's free Brillium integration enables course developers to create complex tests.
It has real White Label capabilities, which means that you can more easily personalize your Thinkific site than you can with a Teachable site.
It has a variety of course formats, including narrated/voiceover presentations and assignment classes.
You may quickly conduct a poll of students to determine which aspects of your course need improvement.
Thinkific provides three distinct templates for course building. Additionally, you may create your course from scratch to get the style and feel you like.
Unlike Teachable, which charges a 5 % transaction fee on all tiers, Thinkific does not.
Want to get the best deals on Thinkific? Then you much check out this article about Thinkific coupons and get great discounts on your purchase.
Teachable vs Thinkific: How Much Does It Cost?
When it comes to Teachable's professional plus plans, you're curious about the price structure, since these two platforms are always tweaking their features and updating their pricing appropriately.
While the prices listed in this post may not be the same at the time you read it, the firms, in general, are rather competitively priced.
Bear in mind that both platforms provide a free plan, which makes them ideal for testing. Teachable makes this choice much less obvious — you must browse to the bottom of the price page to see it, or you can just click here to begin creating a free account.
Thinkific's free plan covers three courses, while all subscription plans include limitless courses and students. Thinkific's entry-level subscription is $ 49 per month, while the company's most popular professional package is $ 99 per month.
Save more on Teachable by checking out Teachable Discount & Coupon Codes here.

The most comprehensive and costly option is the business plan, which costs $ 499 per month. However, there are no transaction costs on any plan, even the free one!
Teachable's free plan, on the other hand, charges a transaction fee of 10% of your selling price plus $ 1 for each registration.
When you upgrade to a premium plan, Teachable's basic plan is somewhat less expensive than Thinkific's at $ 39 per month but includes a 5 % transaction fee – which may wind up costing you more than Thinkific's plan, depending on your pricing structure and number of sales.
The professional plan is $ 99 per month, while the business plan is $ 399 per month — and both have no transaction fees.
Take note that all of the price stated above is every month. Both providers provide comparable savings for paying for programs on an annual basis. To ensure you're getting the most up-to-date price, make sure to visit each company's pricing page.
FAQs On Teachable vs Thinkific
Is Teachable legit?
Teachable is a real business. Ankur Nagpal launched the company in 2014, and it now employs over 170 people to serve over 70,000-course authors.
Is Teachable good for online courses?
Teachable is a website that you should invest time on. Pros: It's certainly one of the best options for creating online courses. To begin, you have a plethora of integration choices with third-party software, which is advantageous since it eliminates the need to start from scratch in certain areas.
Is Teachable easy to use?
The site is straightforward to navigate. Even while Teachable enables website customization, you are not required to utilize it if you do not know how to code. This learning management system is simple to use.
Can I use Thinkific for free?
The free plan offered by Thinkific is rather substantial. On their free plan, you may have an infinite number of students and create up to three courses. This covers all hosting services for material such as videos. Additionally, you'll have access to their quizzes and surveys, as well as immediate access to any income you generate.
Is Thinkific user-friendly?
Thinkific is an easy-to-use platform for creating online courses that allow organizations complete control over their online course concept. The first and only app store dedicated to course building, straightforward drag-and-drop tools, and superior customer service are just a few of the key features.
Does Thinkific take a percentage?
No, Thinkific does not take a cut or commission on the sale of your course. Thinkific earns its revenue entirely via premium plans, which are detailed on their pricing page.
Quick Links:
Conclusion: Teachable vs Thinkific 2023
This is one of the closest comparisons we've done on this site, and it's because when you compare Thinkific and Teachable, you'll see that they have a lot in common. Both are pre-built website systems designed specifically for online courses.
You can interface with a variety of marketing tools, and payment processing is taken care of automatically. Additionally, domain names are supported, and you do not need to secure your hosting.
Having stated that the following are some recommendations:
Thinkific's template designs are excellent. Teachable offers a single default design that you may alter.
Teachable and Thinkific both provide comparable functionality, but I prefer Thinkific's connectors to Teachable's sales landing pages.
Teachable makes the most sense if your only concern is cost.
We'll recommend Thinkific over Teachable.
That concludes the discussion! That concludes our comparison of Teachable vs Thinkific. Let us know if you have any queries or would want to share your experience with Thinkific or Teachable in the comments section below.