In this Yellana review, I will talk about the key features, benefits, and overall performance of this affiliate network.
In the dynamic world of affiliate marketing, finding a reliable and effective affiliate network is crucial for success. One such network that has been gaining attention is Yellana.
From its extensive range of offers to its dedicated support team and advanced antifraud system, Yellana presents itself as a promising platform for advertisers and affiliates alike.
So let us begin.
What is Yellana? – All You Need To Know Before Starting Out
Yellana is a dynamic affiliate network that offers an extensive range of opportunities encompassing over 300 offers spanning various sectors, including perennial favorites like gambling, betting, software, and utilities.
What sets Yellana apart is its comprehensive database, which not only includes direct offers but also exclusive resale options tailored to cater to diverse geographical locations and traffic sources.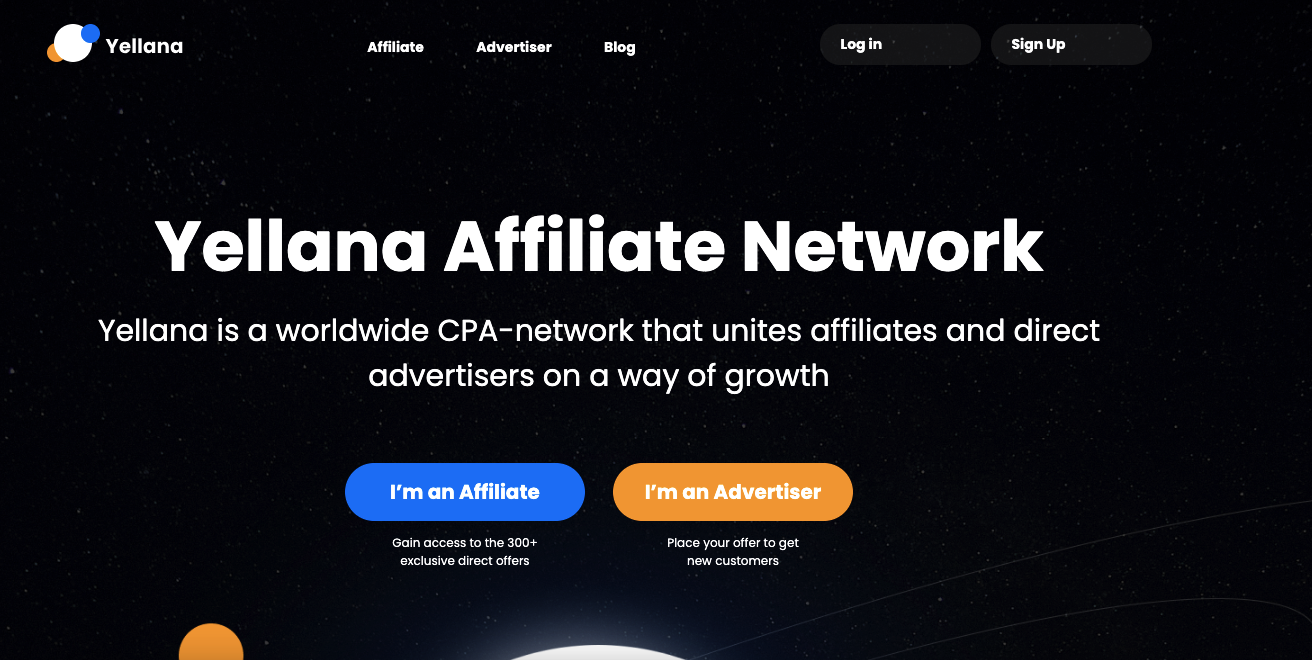 Affiliates working with Yellana are presented with a vast selection of over 300 offers, catering to almost any type of traffic source they may have.
This diverse array of options enables affiliates to choose the most suitable offers for their audience and maximize their earning potential.
Additionally, Yellana recognizes the importance of providing a supportive environment for its affiliates, offering professional assistance from dedicated affiliate managers who are well-versed in the intricacies of the industry.
One of the main reasons I chose to join Yellana is because they provide me with free ready-made creatives. These marketing materials are already designed and look amazing, so I can use them right away to attract customers.
It saves me so much time and effort since I don't have to spend hours creating designs myself. Instead, I can focus on driving traffic and converting leads.
Yellana really understands the needs of affiliates like me and helps us succeed in our marketing efforts.
Offers and Types of Traffic
Yellana offers its affiliates an extensive selection of more than 300 offers across various verticals.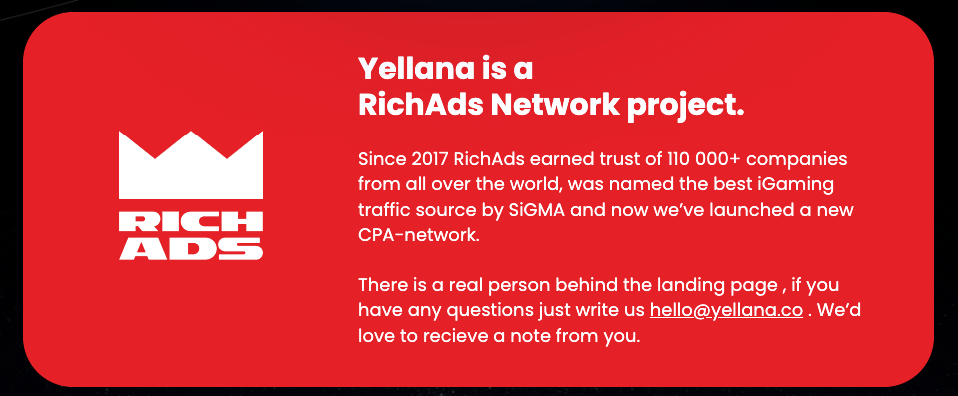 These include evergreen categories such as Smartlink, Sweepstakes, Pin Submit, dating, financial, utilities, software, betting, and gambling. Affiliates have access to both direct and retail offers, with a focus on unique deals that are exclusive to Yellana.
Additionally, the platform features exclusive offers like Krikiya Casino, GazQuiz, and RTex. The offer database is regularly updated to ensure a fresh and diverse range of opportunities for affiliates.
Offer Management and Payout Models:
To make an offer on Yellana, affiliates must seek the support of a dedicated manager who assists throughout the process.
The manager also sends timely reminders regarding the status of active offers, ensuring affiliates stay informed. All important notifications and updates are communicated to the affiliates via email.

Yellana operates with a variety of payout models to accommodate different affiliate needs. These models include 2-click, Pin Submit, DOI, SOI, CPS, CPI, CPL, and CPA.
Acceptance of Traffic and Prohibited Sources:
Yellana is open to accepting almost any type of traffic, including mixed sources. However, the network strictly prohibits fraudulent traffic. This ensures the integrity and quality of the offers promoted within the network.
GEO Coverage and Tracking:
Yellana provides GEO offers worldwide, with a particular focus on Asia and Latin America as regions with promising prospects.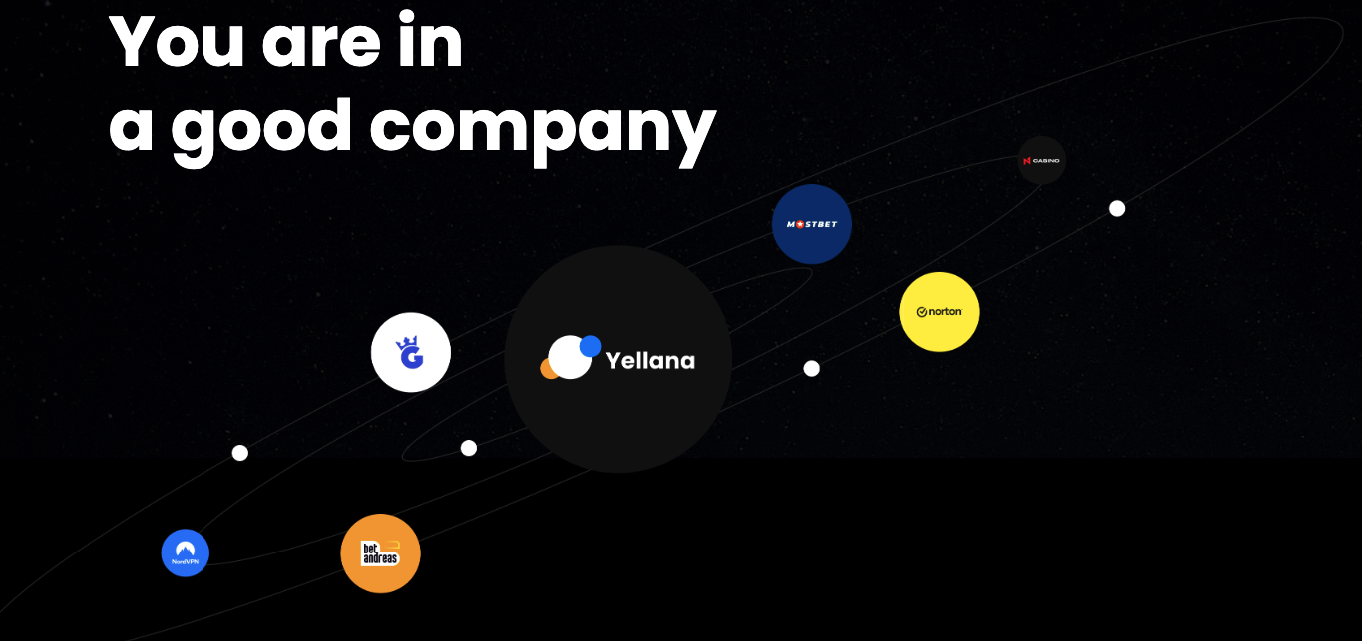 Affiliates are encouraged to explore opportunities in these areas. However, all GEOs have significant potential within the Yellana platform.
Currently, Yellana uses the Affise database for tracking traffic data. However, there are plans in place to launch Yellana's tracking platform in the future.
Affiliates have the option to use post-backs to track conversions, which can be configured within their affiliate account.
Dedicated managers are available to assist with the setup if needed. It's also worth noting that affiliates have the opportunity to work without a tracker if desired.
Yellana Payouts:
The minimum withdrawal amount within the Yellana affiliate network is set at 100 USD. The hold period for payments varies depending on the specific offer terms.
In general, new affiliates have a standard 14-day hold period for their first payment. This duration allows for thorough quality checks on the traffic generated.
Yellana facilitates the withdrawal of funds through various payment systems, including Wire transfer, Capitalist, and Payoneer.
In some cases, affiliates may request alternative payment options, but these arrangements must be agreed upon in advance with the affiliate manager.
Bonuses for Affiliates:
Yellana rewards its affiliates with unique bonuses and conditions. The network is willing to purchase offers and offer additional integrations for affiliates who consistently generate high-quality traffic.
Yellana places great importance on delivering an individualized approach to each affiliate, regardless of their skill level, ensuring that every partner receives the support they need to thrive.
How To Sign Up For Yellana?
Step – 1: Go to the official website of Yellana, hover your cursor to 'Sign Up', and choose whether to sign up as an advertiser or an affiliate.
For now, I am going with affiliates.
Step – 2: Fill in the details asked for, check the circle, and click on 'Sign Up'.
That is it. You are good to go.
Yellana For Advertisers
Experienced Support Team: Get assistance in creating and converting landing pages, accessing profitable traffic sources, and navigating a seamless onboarding process.
Traffic Sources of Your Choice: Choose the traffic sources that align with your campaign goals for maximum impact and reach.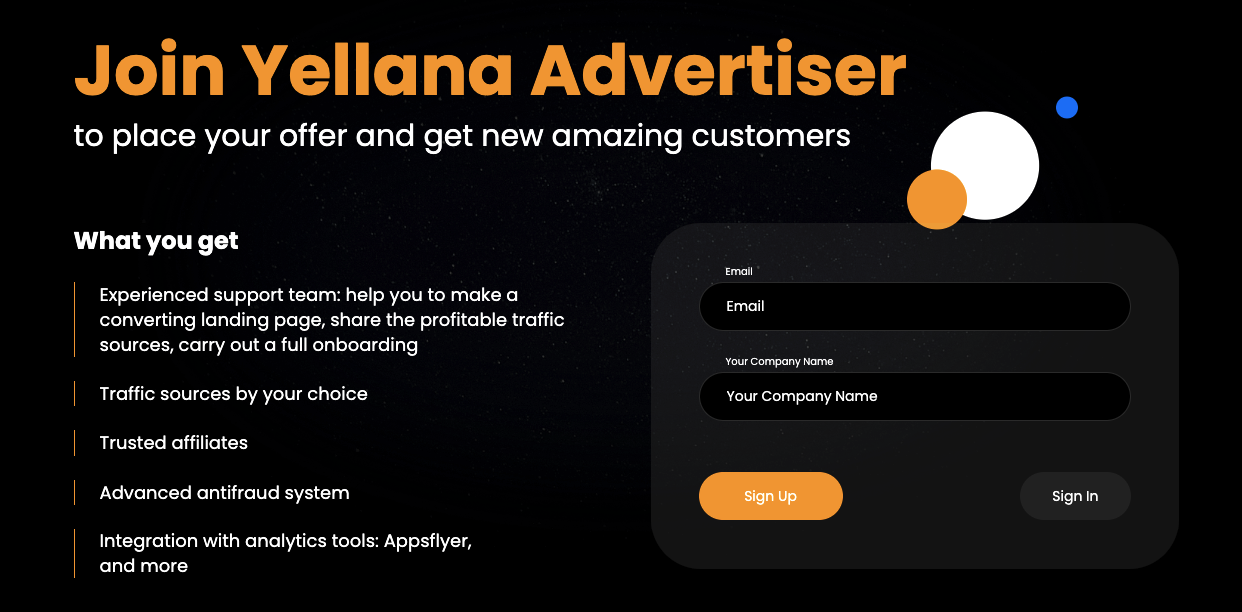 Trusted Affiliates: Partner with a network of reliable and proven affiliates who will effectively promote your offers.
Advanced Antifraud System: Protect your budget with Yellana's advanced antifraud system, ensuring genuine and valuable traffic.
Integration with Analytics Tools: Seamlessly integrate with industry-leading analytics tools like Appsflyer to track and optimize campaign performance.
And more: Yellana continuously enhances its platform with new tools and features to support your advertising success.
Quick Links:
Conclusion: Yellana Review 2023
Yellana proves to be a compelling affiliate network with a host of notable advantages for both advertisers and affiliates.
With its extensive selection of over 300 offers, acceptance of various traffic sources, and trusted partnerships with reputable advertisers, Yellana opens up a world of possibilities for marketers.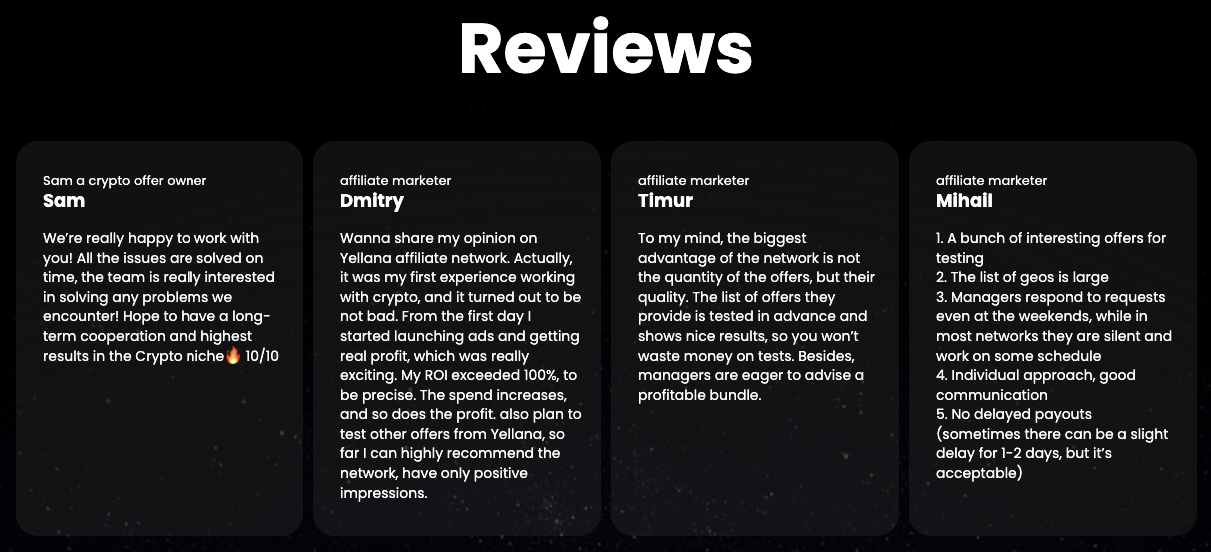 The experienced support team, personalized deals, and weekly payouts ensure that affiliates have the necessary resources and incentives to succeed.
Additionally, Yellana's advanced antifraud system and integration with analytics tools demonstrate its commitment to maintaining high-quality standards and providing accurate campaign tracking.
While there may be slight limitations in terms of support service hours and hold periods for payments, the overall benefits and opportunities offered by Yellana make it a standout option in the affiliate marketing landscape.