Introduction: Source Mogul Vs Tactical Arbitrage 
Online Arbitrage is a trading procedure of the products available with online retailers to the eCommerce platform to earn a reasonable sum.
Over 2 million people buy household products and make regular income by selling them on the world's biggest eCommerce platform. Here I have compared for you Source Mogul vs. Tactical Arbitrage.
I am delighted to introduce you to two of the prominent tools in the online arbitrage business for Amazon sellers, Source Mogul, and Tactical Arbitrage.
Source Mogul is a self-functioning online sourcing tool that compares the whole online catalog of products from about 120 sites to the products' data over Amazon.
Thus, you get an easy way of analyzing the available results you can buy and resell on Amazon. Source Mogul works 24/7, scanning the retailer websites, and finds cheap products sold at a higher price and profits on Amazon. 
The Tactical Arbitrage helps you search for profitable products from various other selling sites (including Amazon) that can be sold on Amazon again.
It's a sourcing software, which would work for both Windows and Mac as it can be operated through an internet browser.
For sellers who are stepping into this online business field for the first time, Amazon FBA sellers who desire to build their outsourcing teams, sellers who wish to switch to full-time arbitrage, etc.
This Tactical Arbitrage is a great choice.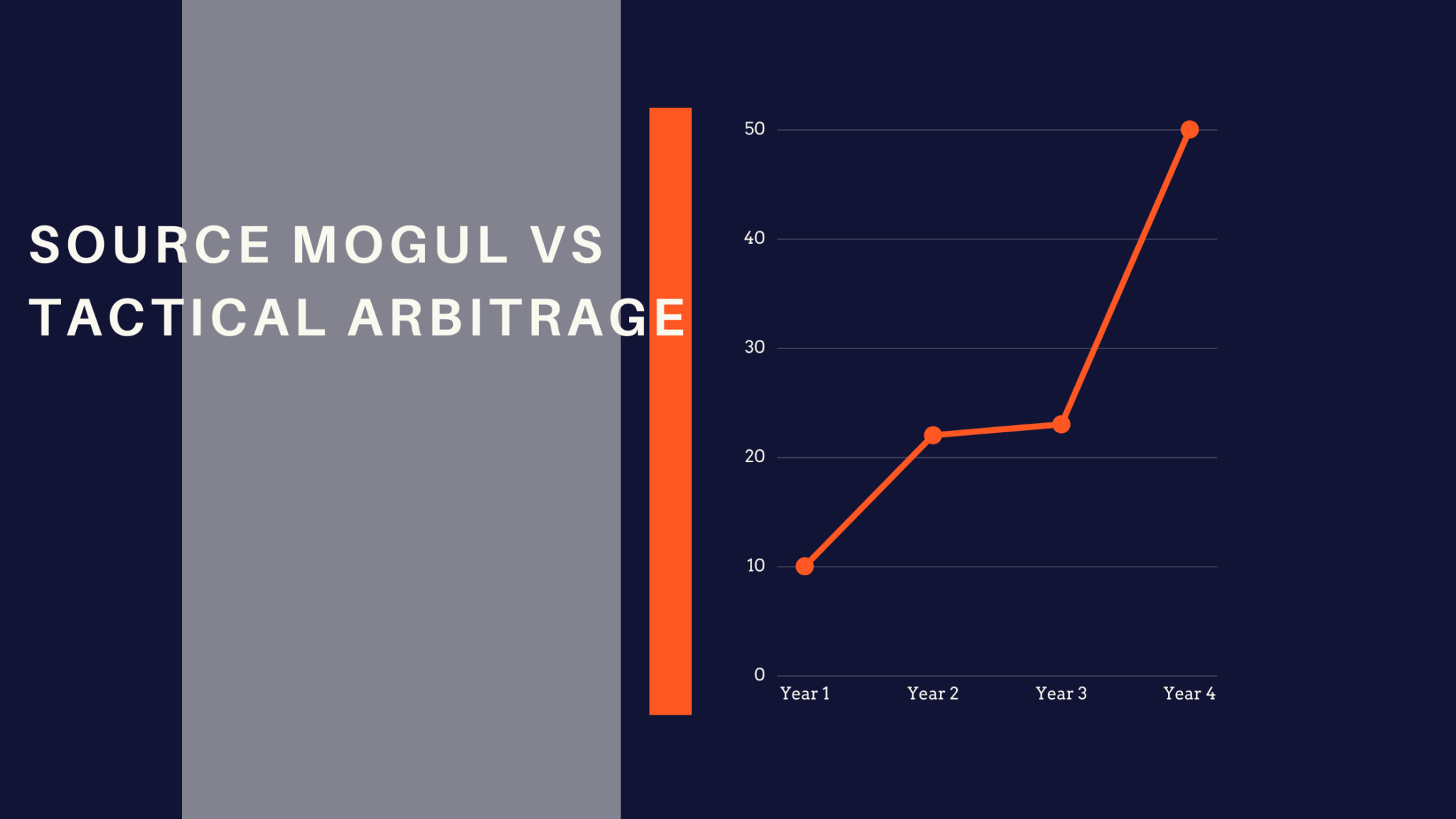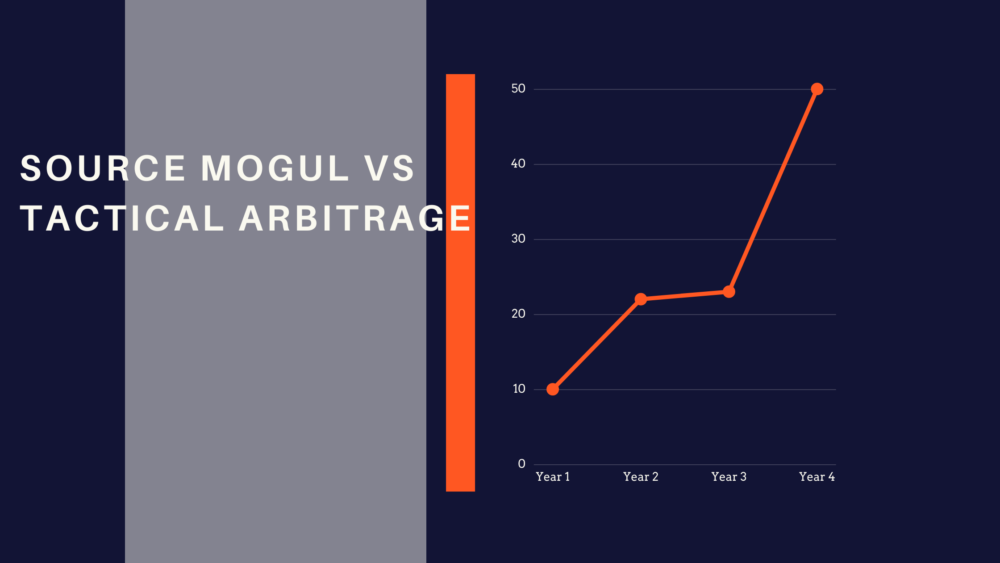 Overview Source Mogul : 
Source Mogul lists products that could be sold at the largest eMarket:- Amazon. 
Source Mogul uses automated scanning technology, which turns out to be a massive advantage for the users as they can compare the analyzed data of over 20 million products a month to find profitable opportunities, and upload lists of comparison as well as scan websites to find deals at the last minute. 
Source Mogul scans millions of products, checks stock levels of the supplier, calculates profit level, also keeps a check if we are allowed to sell the products or not. 
Overview Tactical Arbitrage :
Tactical Arbitrage provides you an option to scan over the end number of categories offered by them with the help of 1000+ readily available on online retail sites.
Cash backs, discounts, Amazon fees, shipping costs, etc. is easily calculated with the use of advanced algorithms. It provides fast and precise results and thus could be an advantage to you including, image recognition, product variation analysis, loads of filters, estimated scales, price and average rank of products, etc.
Tactical Arbitrage also has a reverse search feature, which makes it possible for you to go through the categories on Amazon with other sites that include stock that is needed by you now along with profitable margins. You can also check out our latest Tactical Arbitrage Review, we have included the reverse search features, along with website support, pricing, and much more.
Any information that can come to aid while making choices and essential decisions is present on Tactical Arbitrage. It also has a trial period during which you can determine whether Tactical Arbitrage is an excellent tool for your business or not while earning a decent amount from it.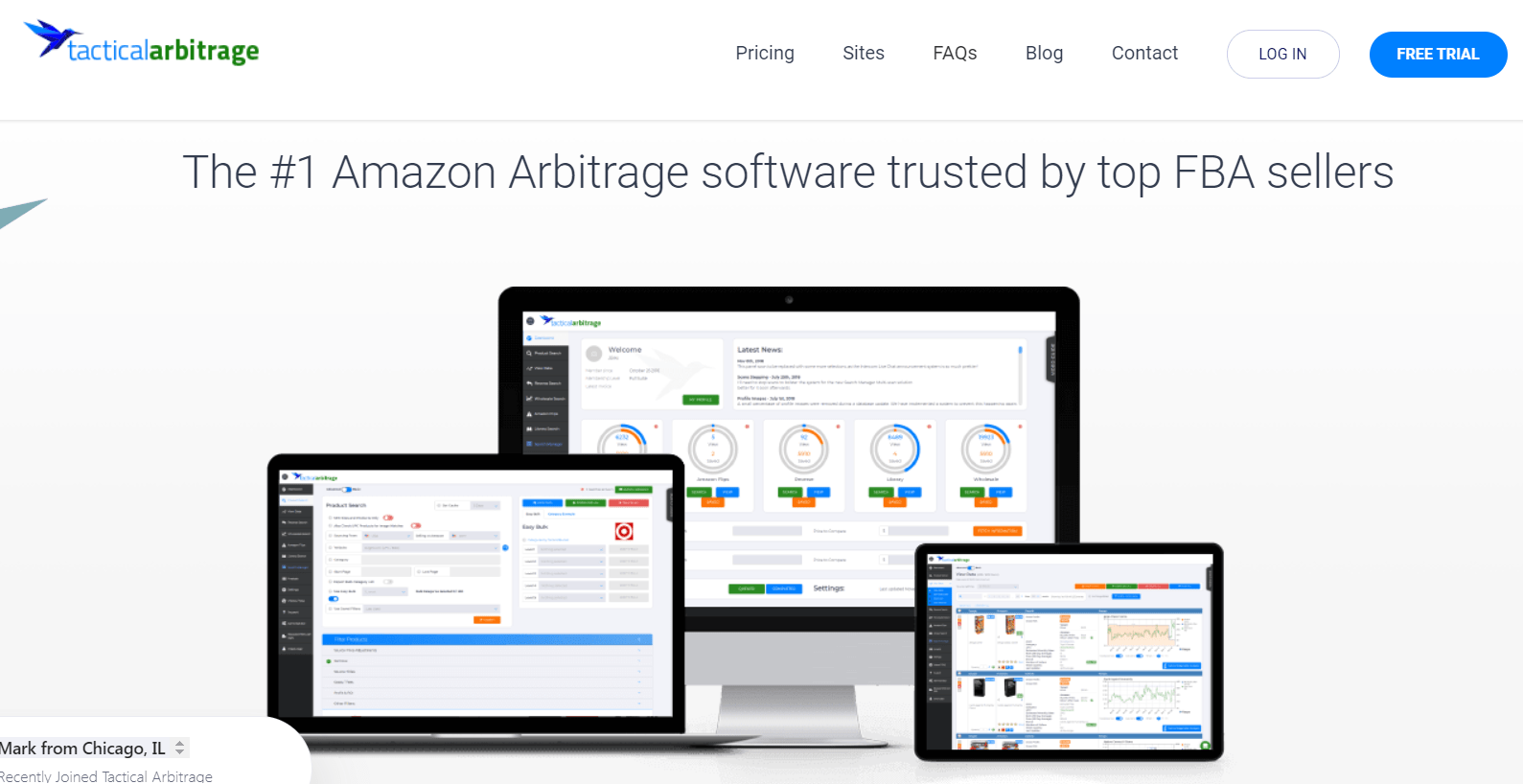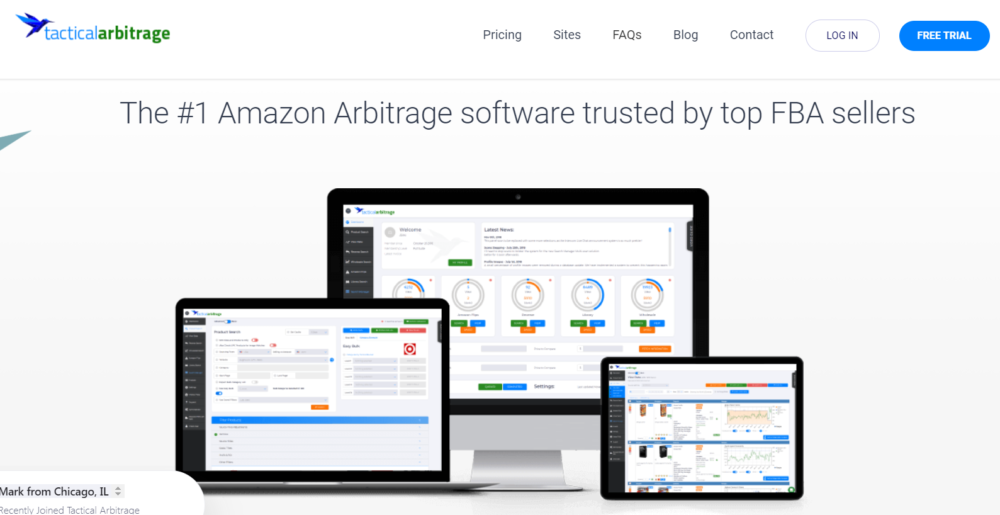 Unique Features of Tactical Arbitrage Vs Source Mogul
What is unique – Source mogul
Provides features for the users to stay updated with the ongoing sales, offers, and find out deals before getting expired.

This helps stores be up to date and ahead in the competition. It is also user friendly and more comfortable to work with when it comes to technical than tactic arbitrage.

It also provides a graphical representation of the history of the pricing policies concerning the product.

Source mogul considering great features and pocket-friendly software is an excellent way to start your business under Amazon.
What is unique – Tactical arbitrage
Reverse research offers research services for companies and stores to examine hundreds of stores and determine profitably accessible ways to manifest product sales.

It also consists of multiple research options that enable users to compare their competitors and identify loopholes in the product sale process.

One of the most advanced features of tactical arbitrage is that they have tried to make it user friendly by providing an option for an advanced or fundamental set of tools from which the user may choose.

Altogether Tactical arbitrage is a great way to start up a business line in Amazon.
The only aspect that makes one better than the other is the user's personal choice and comfort using the software. I would personally opt for tactical arbitrage if the monetary investment is not a huge concern for the business to gain expertise in product marketing and sales.
Common Features of Source Mogul & Tactical Arbitrage
Online arbitrage and speed
–
The tactical arbitrage established the design of algorithms that efficiently provide information regarding well-established products and the least known competitors. 

Source mogul scans millions of store products and identifies profitable opportunities. 

It helps users determine every possible opportunity to earn profits and exhibit their products effectively on the market. 

They help analyze desired gains,  ROI, pricing policy, sales ranks, and graphs with data configuration.
On one hand, Tactical arbitrage has advanced features to cater to the user's requirements, but on the other hand, source mogul is more comfortable and user-friendly. I have personally chosen tactical arbitrage for its amazing advanced features that helps me with product sales as a whole.
Filtered data-
Tactical arbitrage offers Filtered data to provide effective results for pricing policy and estimates ROI. 

This feature helps establish performances more excellent than expected. 

This feature analyses multiple data configuration points and shortlists probable competitors. The software also helps determine the perfect price policy for the products.

Similarly, source mogul also provides real-time analysis regarding performance, review, and product sales prices according to the product's demand.
It's a tie because tactical arbitrage and source mogul are both useful software that analyses and configured data to measure and interpret the performance of the products.
Wholesale search-
Tactical Arbitrage offers wholesale manifest that allows the software to analyze the manifest and find out the possibility for greater profitability.

 It also provides multiple view configurations for comparison of competitor stores and products.

They offer both new and old research policies and programs to examine and determine the perfect plan for a profitable sale of products. 

This feature examines all possible conditions for the best results and estimates loopholes for better planning and product sales execution.
Source mogul searches for profitable products automatically concerning market forces and researching according to the competitor's products and prices.
The software also offers services to access sites through chrome link extensions and allows users to upload their product data for analysis. This helps users understand the standards of competitors and help them plan effective strategies to be the best in town.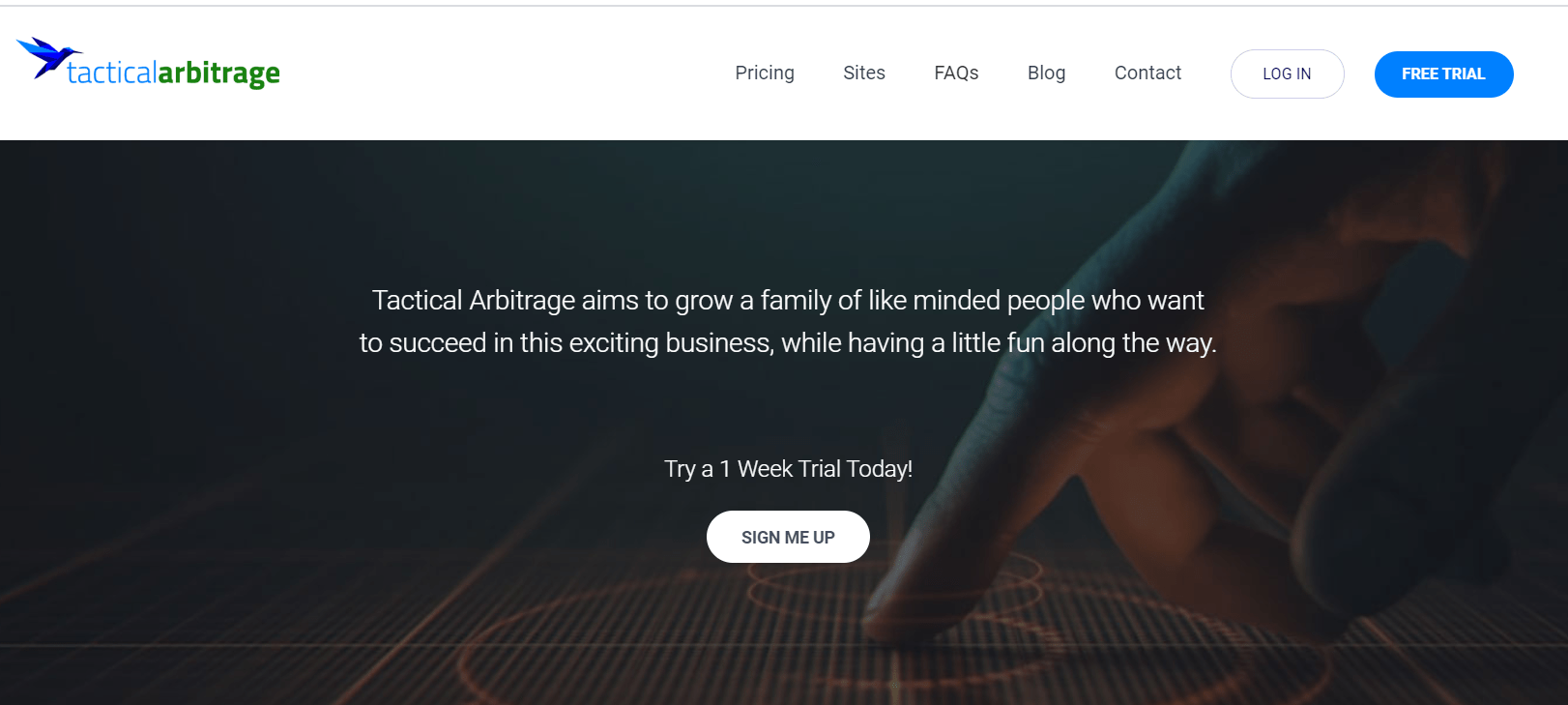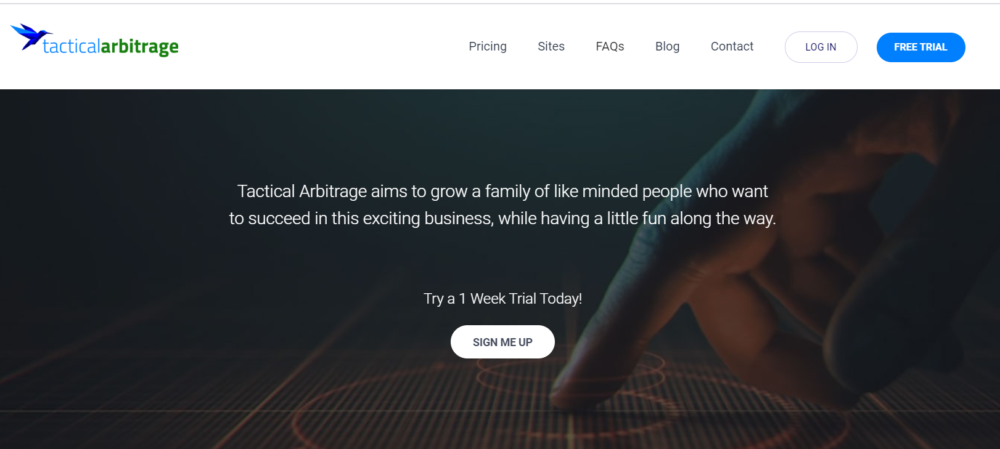 Benefits of Source Mogul vs Tactical Arbitrage
Benefits that come along with using Source Mogul:
After scrutinizing checks and testing, Source Mogul can be trusted to deliver what it promises.

Saves Amazon Sellers tremendous amounts of time and effort.

Simplifies searches

Includes brand restrictions checker, current stock checker

Stores historical data based on your usage of the software

Reports and stores competitor information, breakdown of the fees, and sales and price history charts.

 Tells your product rank, sales rank, and trending pricing.

Supplies the user with ample information to make the decision-making process more comfortable.

Prompt and easy to approach the customer service team. 

Feedback and suggestions surveys often held to enhance the experience and better the software
Benefits that come along with Tactical Arbitrage:
Sources through multiple sources, including those that are lesser-known

Combs through products of Amazon that could be bought by you to resell

Allows you to apply filters to your searches such as ROI, sales rank, and shipping estimates

Represents sales and price history in visual graphs with a comparison of competing products.

Constant product development on the software side.

Interactive features that keep users engaged

Quick and effective customer services
Ease To Use: Is Tactical Arbitrage Easier To Use?  
Source mogul – 
Compared to tactical arbitrage, source mogul is user-friendly and easy to access for newbies. It is suggested to a freshman to start with the source mogul for basic knowledge of how to use the software and then, according to personal choices, may switch to tactical arbitrage.
Tactical arbitrage –
When it comes to tactical arbitrage, it has varied features and an advanced setup that cater to every possible requirement of the users. Still, the only disappointment with tactical arbitrage is that it is tough to use.
It takes a lot of determination and dedication of users to create an account and be able to use all the unique features that are available for the user's benefit.
Without a doubt, ease of use goes to source mogul for being user-friendly software. I would personally recommend source mogul if you are looking for ease over advanced features aspect as the difference between source mogul and tactical arbitrage.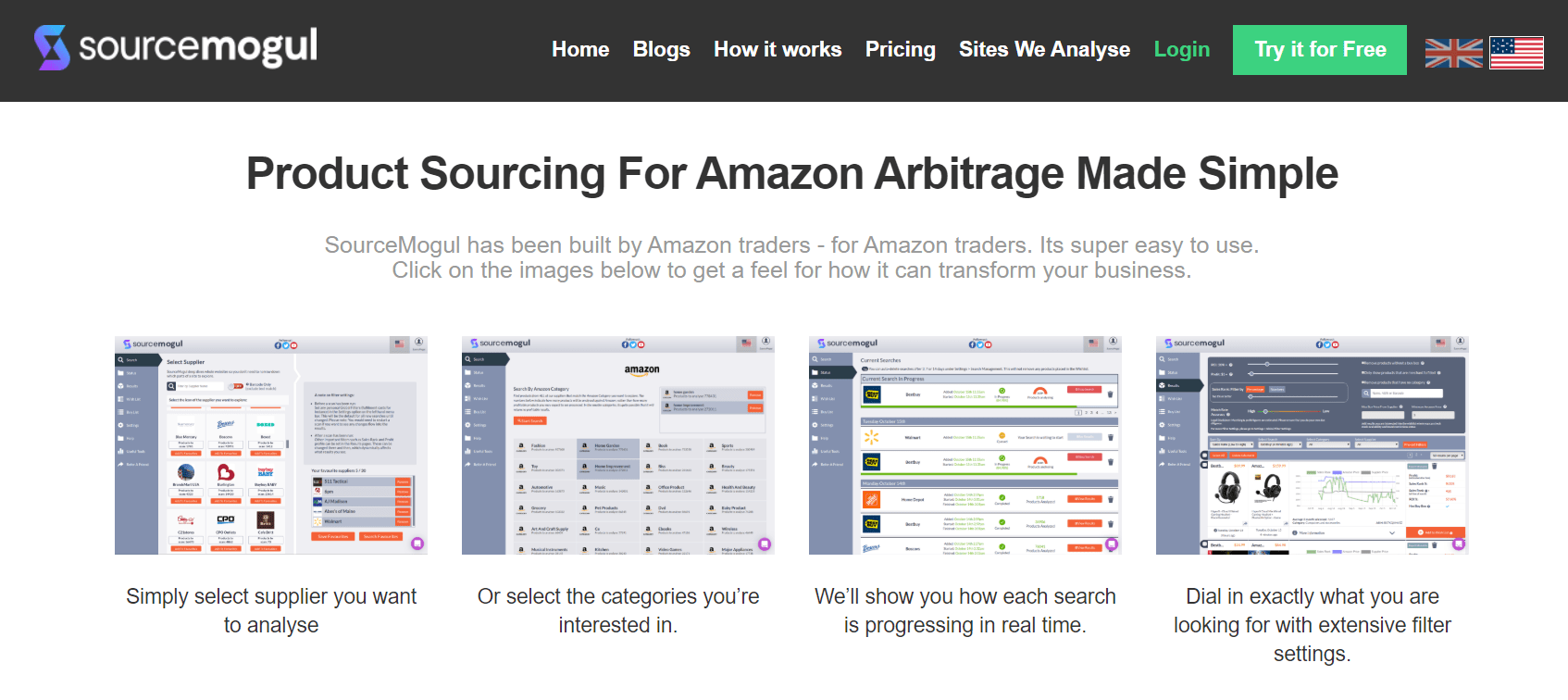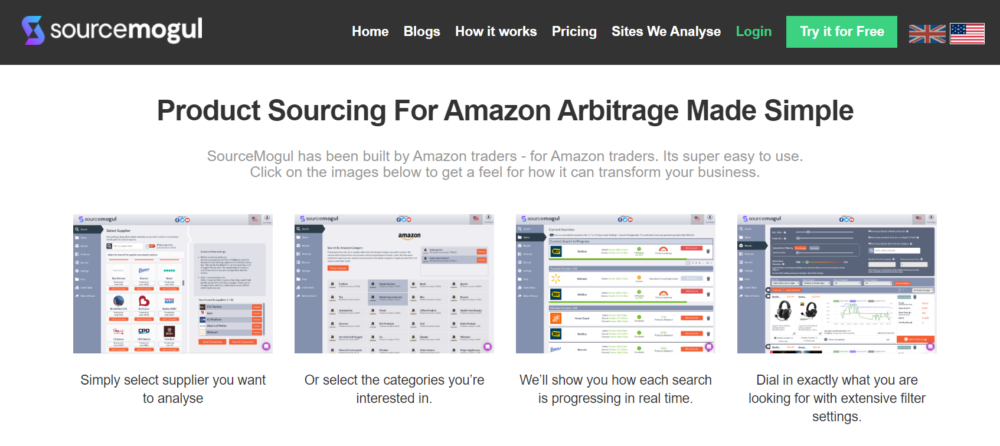 Customer Support: Which One Has Better Support? (Source Mogul vs Tactical Arbitrage)
Source Mogul 
1. Quick start – 
Create a user account that can cater to your requirements as a seller under Amazon. The next step is to improve data using automated transmission services provided by source mogul to store account holders. Source mogul also provides services for improving data.
2. Guide-
Step by step procedure guide to create and maintain the sales rank and continuously strive to increase ROI is provided by the software to make it user friendly and helpful for the first-timers.
3. Advanced set-up-
Account management has advanced settings to prioritize user security and privacy. Advanced features like two-step authentication, churn recognition options, data settings, customized overview, setting goals and targets, and smart grouping.
4. Revenue –
Settings like exploring data, revenue recognition charts, and revenue waterfall are a few of the significant advantages of using source mogul. It helps scrutinize revenue data into graphical representations to analyze loopholes and plan for practical solutions.
5. API reference-
Source mogul offers the users API services to ensure a smooth flow of data from buyers to sellers. It also provides that the transaction of monetary value and information takes place with periodic updates.
Tactical Arbitrage
1. Community access-
Tactic arbitrage provides free access to the community with free and unlimited support via email and chats to make the users feel personally involved in the sale under Amazon.
2. Advantages-
They provide the latest features and updates now and then, alongside training ideas and tutorials for users to always gain knowledge and skills.
3. Scanning deals-
Tactical arbitrage helps users scan and search for products in the software, which makes access and research more comfortable than ever before with simultaneous scanning as well. They are advanced with the image matching technology for customers.
4. Calculations-
They allow features like discounts and cost calculations to stabilize and direct the goals of the users towards their main aim that is to increase sales and ROI.
5. Data configuration-
Tactical arbitrage also provides data regarding the competitors and their existing stock analysis. They give information about the user's estimated sales and the history of inventory sales for them to track their success and failures.
Source mogul is a customer-friendly and much easier software to use than tactical arbitrage. For a newbie to start an online business under Amazon, source mogul is great, to begin with.
However, on the other hand, to increase ROI with the help of advanced features, tactical arbitrage is the best you can get. I felt amazing when I chose to use source mogul. It offers major services required and at the same time is pocket friendly to the users.


Pricing: Tactical Arbitrage Vs Source Mogul
Source Mogul : 
The Source Mogul includes all the features that are above listed in a single plan.

 You can pay either monthly or annually.

 If you ought to pay monthly, then you will be charged $67/month. Whereas, if you intend to pay annually for the plan, it costs you a sum of $880/year. 

Of course, they give you discounts of about flat 30 percent for three months, which is valid for a limited period.


Tactical Arbitrage :
The Tactical Arbitrage offers three different pricing plans, so you get a choice of which one would fit into your budget. 

Also, there are combined plans which offer you some advanced benefits. So, the ball falls in your court now. 

The most basic method of Tactical Arbitrage is the Library, charging you $40/month, while the most advanced plan, i.e., the Full Suite plan, would cost you a sum of $90/month. 

If you intend to have these plans for the long-term, you can save up to 25% by paying annually.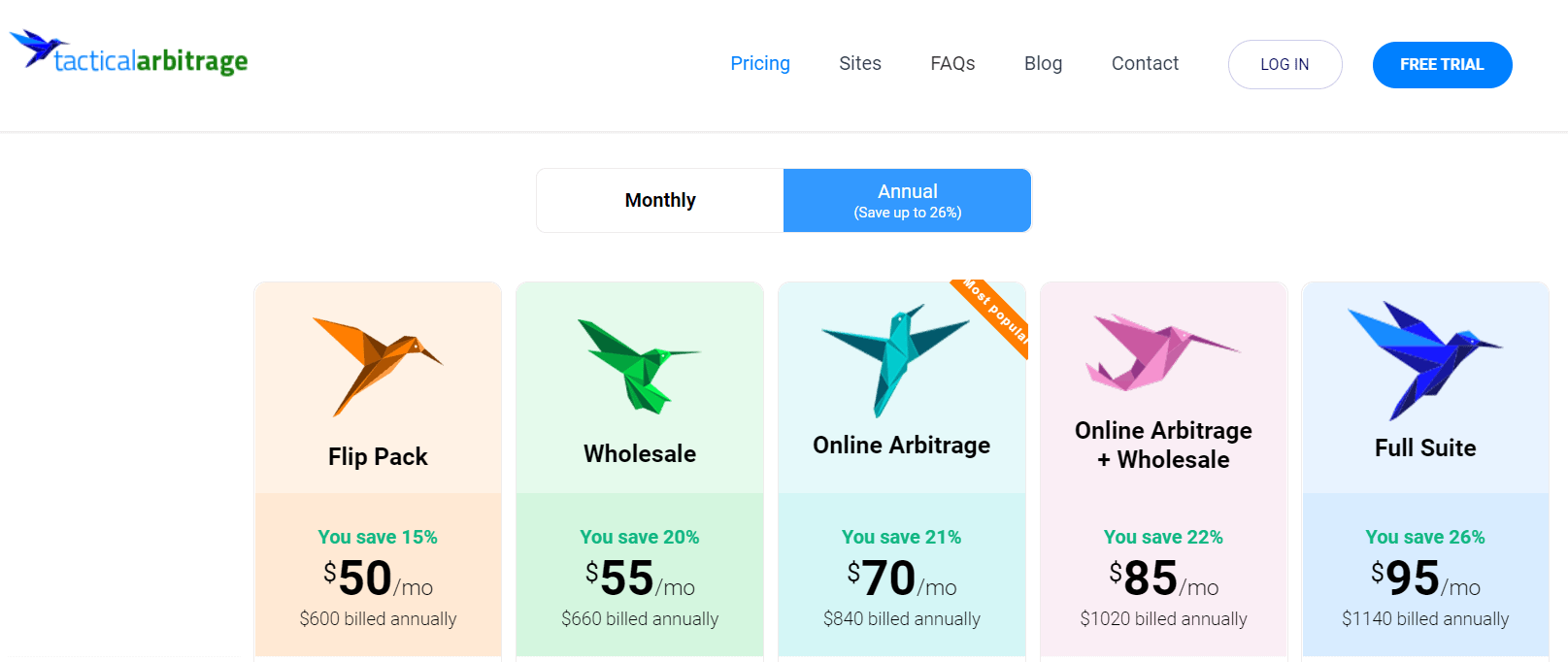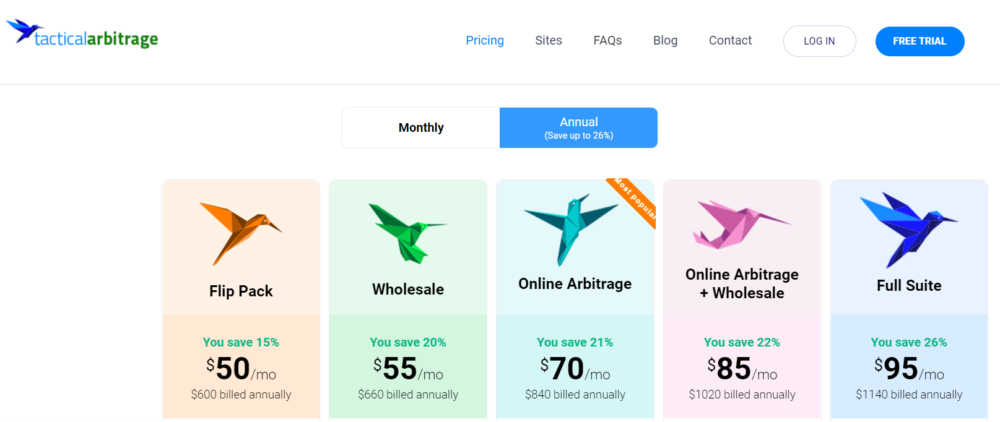 Pros And Cons 
Here are the pros and cons of Source Mogul and Tactical Arbitrage:
Pros of using Source Mogul
It is a cheap alternative to other softwares like Tactical Arbitrage. 

The software of source Mogul is user friendly and doesn't require any prior knowledge or experience in working with software such as this. 
Pros of using Tactical Arbitrage
Tactical arbitrage allows its users to efficiently go through many options in a markedly short amount of time. 

With its intense research and analysis, the software has proven to increase the profit margin for its users, hence making them more capable and better-equipped sellers on the Amazon platform. 
Cons of using Source Mogul
It also has a considerably lesser amount of features to pay for, all of which are less satisfactory than the rest. 
Cons of using Tactical Arbitrage
The starter plans offered by Tactical Arbitrage are considered to be slightly inferior. 

This means that it does not provide product searches in their package that cost the least amount.

 The software itself is designed in a way such that its users require prior knowledge of running the program.

 If you are a newbie and need a training course, the one provided by tactical arbitrage turns out to be extremely expensive. 
FAQs | Source Mogul vs Tactical Arbitrage
🙆 Do I need an Amazon Pro Seller account to use the software?
Yes. SourceMogul and Tactical Arbitrage are both software that requires you to have an Amazon Pro Seller account to access or use the software. This allows the software to store historical data, personalized account permissions. Using the Amazon Pro Seller also helps conduct more accurate searches as per your needs as a retailer. Creating an Amazon Pro Seller account is not a tedious job and can be done and approved within 24 hours.
🤟 What is included in the free trial?
Both software allows for a specific free trial period. Both the software allow its users to access every feature available in their chosen plan without any restrictions. They hope to provide the customers with a holistic and realistic experience of using the software. At the start of signing up for your free trial, you will be required to supply Source Mogul with your car details. As soon as the free trial period is over, your card will be charged for the month to come. If you opt-out and didn't want to continue, press the cancel button on the settings page.
👍Do I need to be a professional trader to sign up for this software?
SourceMogul is a software that is tailored to fit the needs of newcomers as well as those who are familiar with the trading business. You do not necessarily have to be a professional trader to access the features of this software. The software, however, aims to make you a trader by the end of it by helping you look for the right products and how to manage your time and money better. Tactical Arbitrage is designed to cater to the needs of both newbies and those who are more familiar with this field. The software is equipped with a basic inbuilt search that helps new users get accustomed to the software and its works. Tactical Arbitrage also caters.
Source Mogul vs Tactical Arbitrage Conclusion: Which One Is Better?  
The 21st century is where the world is evolving into a hi-tech platform. Thus the businesses have been looking forward to acing their game by joining the eBusiness platforms.
Online arbitrage is a great business opportunity to earn profits from the biggest eCommerce platform through the buying and selling of items. In this business, Source Mogul and Tactical Arbitrage are the greats tools in your arsenal.
Their automated technology-based features turn out to be a boon for Amazon sellers as it saves loads of time and effort that would otherwise take to earn these profits.
The Source Mogul and Tactical Arbitrage, though, are both excellent tools for this business. As both devices tend to accomplish the same objective, i.e., help Amazon sellers search and analyze the products to resell, both devices can be used for online arbitrage and wholesale product sourcing methods.
Compared to each other regarding the overall analysis, the Tactical Arbitrage turns out to be a better choice than the Source Mogul. However, it depends on what suits your business, in your opinion.
As for me, the one which functions well for me, with a smooth interface, speed and is affordable, will be the one I would prefer to use. 
However, you can also check other Amazon tools here:
Source Mogul Top YouTube Videos
Tactical Arbitrage Top YouTube Videos
Also read: