When you design a business or personal website, we always wish to keep it cost-effective. It is not cheap to design a website, especially when it comes to making professional sites.
But with WordPress, it has become super easy to design your website without any compromise on the responsiveness, ease of use, and customization. 
You can find a plethora of both the best free as well as premium WordPress Theme by just searching for it online and then choose the theme that can suit your requirements well. 
But with the intention of saving a few bucks, we mostly prefer to opt for a free theme.
But even though they are free, the themes are of very top-tier quality as they are both tested as well as reviewed before they are employed for website use.
Most of the free WordPress theme supports Standard WordPress features, privacy, quality HTML, and security. This way, even in a free theme, you can ensure the security of your website as well as data. 
One such incredible free theme that I came across was the Kata WordPress theme.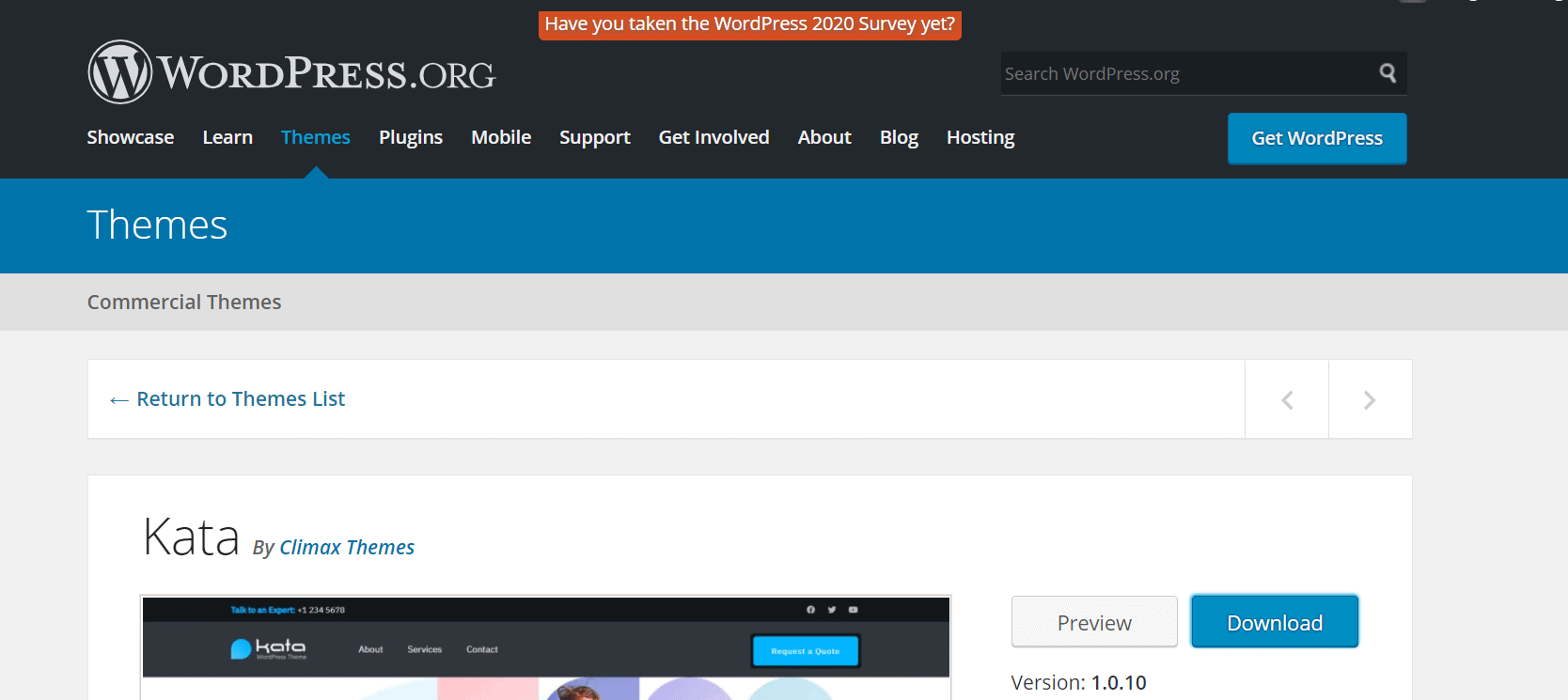 Knowing More About Kata WordPress Theme
Kata is one of the most advanced WordPress themes that can allow you to create any type of website you wish.
The plethora of features that Kata has to offer makes it best for providing its users with a smooth experience. It is developed by the Climax Themes.
Moreover, with just one click, you get a wide range of options you can choose from that makes it great for both web designers as well as professional users to customize the site according to how they want.
Each and every edit may be on the Header/Footer, Theme or Page, are life, and you can see it well in real-time.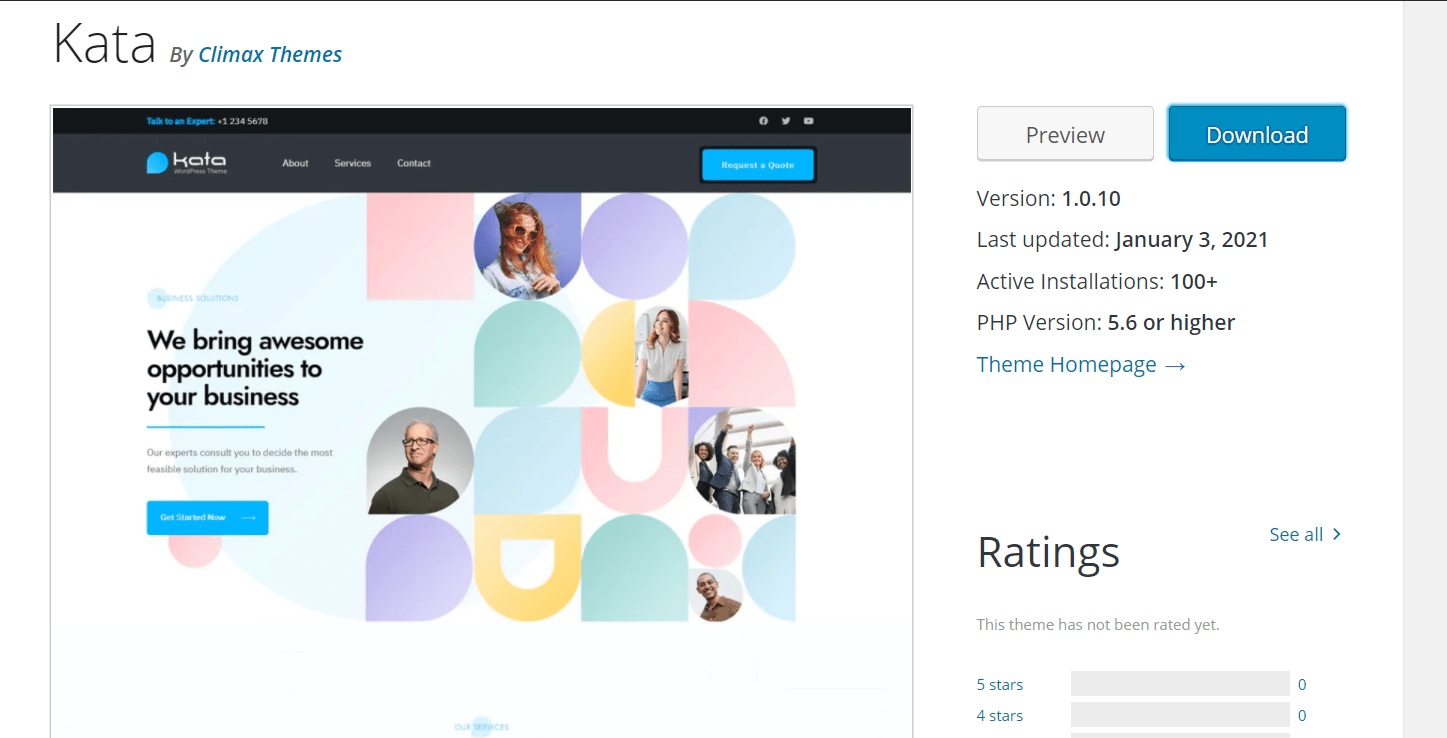 Reasons To Use WordPress Kata Theme
Kata's WordPress theme should definitely be on the top of your list if you are in search of the best free WordPress theme.
This multipurpose WordPress Theme can offer a super modern layout and design, making it a suitable theme for websites of any type because of the easy customization options it has to offer. 
In Kata Theme in Elementor if an element is used in the page then its styles, scripts, and images are loaded, otherwise, no assets will be loaded before any element has been used. This is one of the reasons for the amazingly high performance and speed of this theme on both GTmetrix and Google Page Speed
You do not ever have to worry that your website will be looking like some other website online because with this theme, you can be customizing each and every aspect of your website that can make a website look unique. 
One of the most crucial aspects of designing a website is to make sure that the website is super responsive.
Kata theme is a pretty responsive theme, and using it ensures that your website is compatible with almost all devices like computers, tablets, smartphones, etc. 
When you design a website, one more crucial aspect is to make sure that your site is user-friendly.
If your visitor finds it hard to navigate through your website, then they will immediately close the tab and reach out to your competitors.
Kata WordPress Theme gives you a website that is pretty user-friendly for both web visitors as well as you. 
You do not need to have any advanced programming or coding knowledge to work with. Everything is super simple that makes Kata one of the best free themes that WordPress has to offer.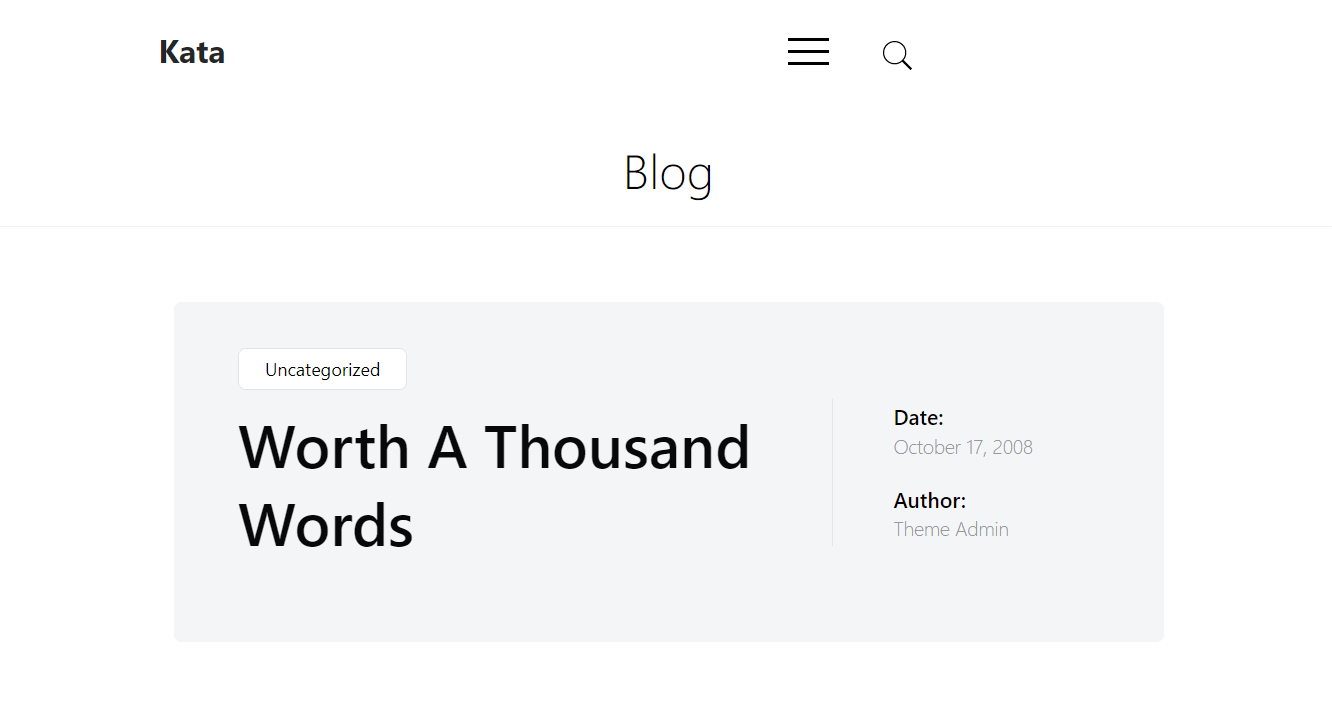 Pricing of Kata Theme
You can download Kata Life for free, in which you can get unlimited sites and features like Demo Importer, Free Demos, Styler, Essential Elementor Widgets, Basic Header, and Footer Builder, Blog Builder, and Standard Theme Options. 
Other than the free plan, you get two more pricing options, viz: Kata Pro and 10 Kata Pro. 
The Kata Pro costs $59 in general, but in the current launch sale campaign, you get a 50 percent discount, and it costs $29. Kata Pro works for 1 WordPress site and has both Pro as well as Free Demos, Advanced features, and Premium support for one year. 
The 10 Kata Pro, on the other hand, costs $299 in general, but in the launch sale campaign going on, you get a 50 percent discount, which brings it to $99.
10 Kata Pro works for 10 WordPress sites and has both Pro as well as Free Demos, Advanced features, and Premium support for one year.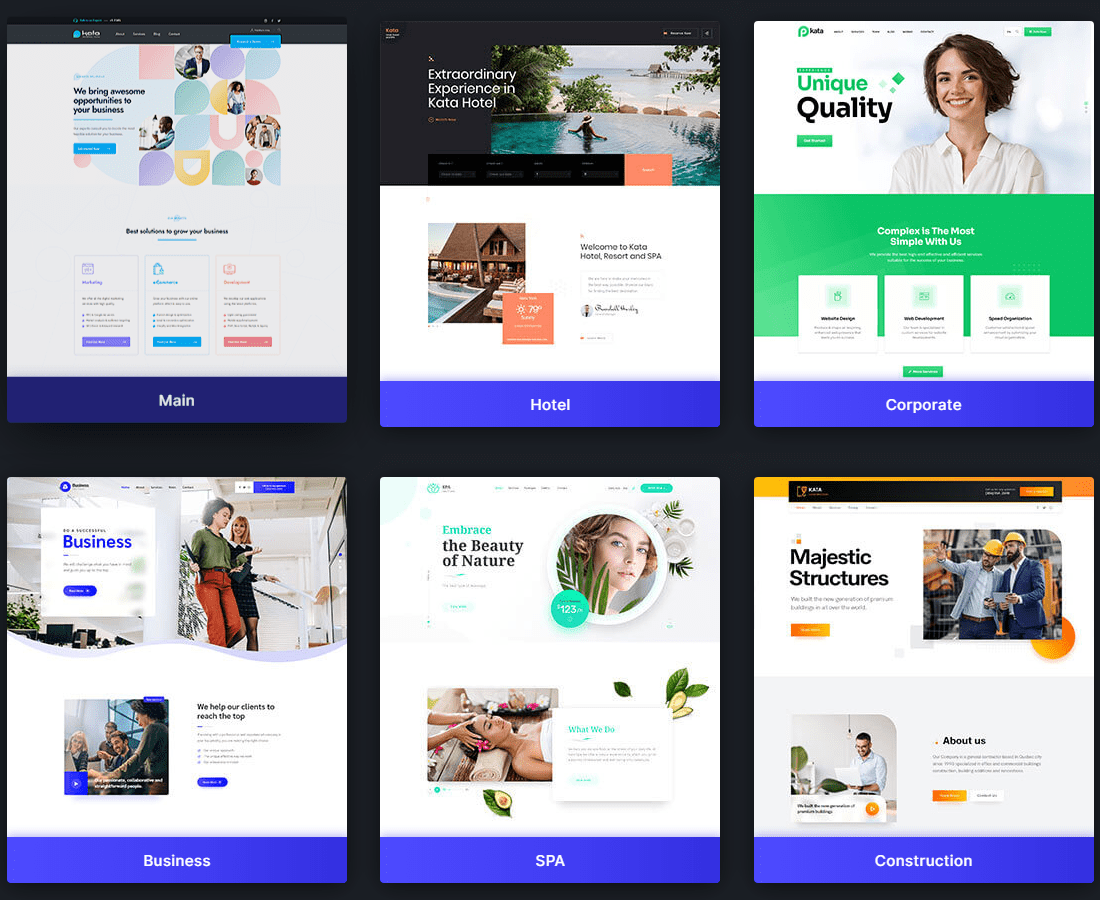 Kata Theme also offers a FREE version that you can use and try on your website. You can download it from here: https://wordpress.org/themes/kata/
Quick Links
FAQs About Kata Theme 
🙆 How Can The Purchased Theme Be Downloaded?
Right after you purchase a theme, it can be downloaded from the dashboard on my.climaxthemes.com. If you face any trouble when downloading the theme, you can contact their customer support, and you will be assigned a sales representative who will help you.
🙋‍♂️ Do You Get Auto-Updates With Kata?
Yes, Kata gets Auto-Updates. For updating the theme, you simply need to activate the theme by using the license by going to the dashboard. After you activate the theme, the option of auto-updating will automatically be available for use, and you can get your theme updated easily.
🤷 Do The Users Get Lifetime Support?
Visitors do get an online widget dedicated for chatting, but it is at a very simple documentation level and the presale ones. But if you wish to get answers to the technical questions, you need to be a Pro User. This way, you get one year of premium support that can be extended further after a year by renewing the package.
🤟 What If I Don't Like The Theme?
You get a 14 days time window to test the theme. If it does not cover your needs, then you can be requesting a refund, and your payment will get fully reimbursed.
👉 What Are The Premium Plug-Ins That Are Included?
Layer Slider, Media Folder, Essential Grid, Slider Revolution, Qufrom, ACF Pro are the premium plugins that Kata has to offer.
Wrapping It Up | Kata Theme Review 2023
All in all, using the Kata WordPress theme was incredible. This multipurpose WordPress theme will help you in creating any website you wish while being super user-friendly.