As businesses increasingly embrace Digital Marketing, there is a greater demand for skilled professionals who can help maximize results. If you're looking to learn digital marketing, here are seven ways to get started.
Each of these approaches offers its own advantages, so choose the one that best suits your learning style and interests. With perseverance and commitment, you'll be on your way to becoming a digital marketing expert in no time!
1. Start your own blog
If you're passionate about a particular topic and want to share your thoughts and ideas with the world, starting a blog is a great way to do it. Not only is it a fun and creative outlet, but it can also be a great way to connect with like-minded people and build a community around your interests. And best of all, it's completely free to start!
There are a few things you'll need to do before you start your blog. First, you'll need to choose a blogging platform. WordPress and Blogger are two of the most popular platforms, and they're both very user-friendly. Once you've chosen your platform, you'll need to pick a domain name (this is the URL for your blog) and design your blog. You don't need to be a tech expert to do this – there are plenty of free templates and tutorials available online.
Once you've got everything set up, it's time to start writing! Post regularly, interact with other bloggers and commenters, and before you know it, you'll have built up an engaged readership who can't wait to hear what you have to say next. Happy blogging!
2. Enroll in paid Digital Marketing courses
It's no secret that marketing is constantly evolving. As a result, it's becoming increasingly important for marketing professionals to stay up-to-date with the latest trends and best practices.
One way to do this is to enroll in paid digital Marketing courses. While there are plenty of free resources available, paid courses offer a number of advantages.
First, they're usually much more comprehensive than free courses. Second, they're often taught by industry experts who can provide insights and advice that you won't find in a free course.
Finally, paid courses typically come with some type of guarantee or refund policy, so you can be sure that you're getting your money's worth. If you're serious about staying ahead of the curve in the world of marketing, enrolling in paid digital marketing courses is a smart investment.
3. Read digital Marketing books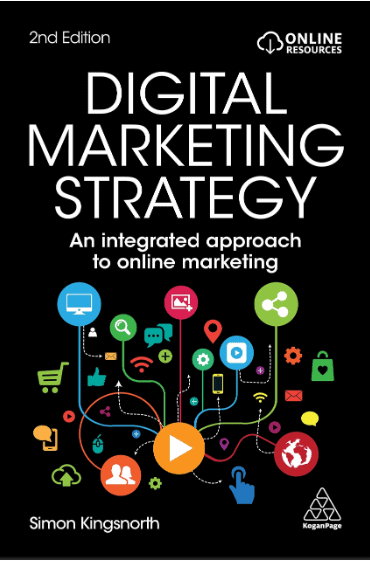 As a professional in the world of digital marketing, I strongly believe that keeping up to date with the latest trends and best practices is essential for success.
Reading various digital marketing books helps me to stay on top of the changing landscape of this rapidly evolving field. These books cover topics such as SEO, PPC advertising, social media marketing, content strategy, and more, offering valuable insights and practical strategies that I can use in my own work.
Additionally, they help me to stay inspired and motivated by highlighting real-world examples of successful marketing campaigns. Whether I am looking for new ideas or simply want to expand my knowledge base, reading digital marketing books has become an integral part of my journey toward success in this exciting industry.
4. Read digital Marketing blogs
Keeping up with the latest trends in digital marketing is essential for anyone working in this field. Staying up-to-date on the latest research, developments, and best practices allows you to stay ahead of the competition and provide clients with the most effective services possible.
To do this, I regularly read a number of leading digital marketing blogs. These blogs cover everything from SEO techniques to email marketing strategies, offering their readers valuable insights into what is working today and what may be coming next.
By consistently checking out these blogs, I am able to keep my skills sharp and stay at the forefront of this ever-changing industry. So if you are serious about your career in digital marketing, make sure to explore some of the top blogs in this field today!
5. Watch videos on YouTube
Videos are a great way to learn something new. You can watch videos on YouTube and learn about a variety of topics. You can also find videos that show you how to do things.
For example, if you want to learn how to cook a meal, you can find a video that shows you how to do it. You can also find videos that explain how to do things.
For example, if you want to learn how to fix a bicycle, you can find a video that explains how to do it. Videos are a great way to learn because they provide visual instructions.
They are also usually short and easy to follow. Finally, most videos on YouTube are free. So, if you want to learn something new, watch a video on YouTube.
6. Do an internship
An internship is a great way to get real-world experience in your chosen field. Not only will you gain valuable skills and knowledge, but you'll also have the opportunity to network with professionals and make industry contacts.
An internship can also help you to clarify your career goals and give you a better sense of what it's like to work in a particular field. If you're thinking of pursuing a career in business, for example, an internship in a corporate setting can give you insights into the day-to-day realities of working in that field.
Whether you're just starting out or looking to make a career change, an internship is an excellent way to gain new skills and explore different career options.
7. Follow influencers on social media
As more and more people turn to social media for news, information, and entertainment, it has become increasingly important to follow influencers in your field.
These are individuals who have the knowledge and experience to offer unique insights and perspectives on various topics that are relevant to you.
By connecting with these influencers on social media, you can stay up-to-date on the latest trends and developments in your industry, gaining valuable insights that can help you to build your own career or develop new projects.
Whether you're looking for inspiration or advice, following influencers on social media is a great way to stay ahead of the curve and make meaningful connections in your field. So why not start exploring today? You never know what kinds of exciting opportunities might be waiting for you!
Conclusion- Top 7 Ways To Learn Digital Marketing: Thorough Guide 2023
So, there you have it – seven great ways to learn digital Marketing. Whichever of these methods you choose, we hope you will find the perfect fit for your learning style and be on your way to becoming a digital marketing expert.
Are there any other methods that you've found helpful in your own journey to learning digital marketing? Please share them in the comments below!
Quick Links