If you are in Singapore and looking to broaden your knowledge about Blockchain, then Blockchain Life is an event that is surely going to help you.
Blockchain Life 2019: Why Should You Attend It?
Date: October 16th-17th
Venue: Moscow, Expocenter
The 4th largest international forum on blockchain and cryptocurrencies Blockchain Life 2019 takes place in Moscow on October 16th—17th.
Every year forum gathers more than 6,000 participants from 70 countries, bringing together industry professionals and the ones who have just started their way in the crypto market.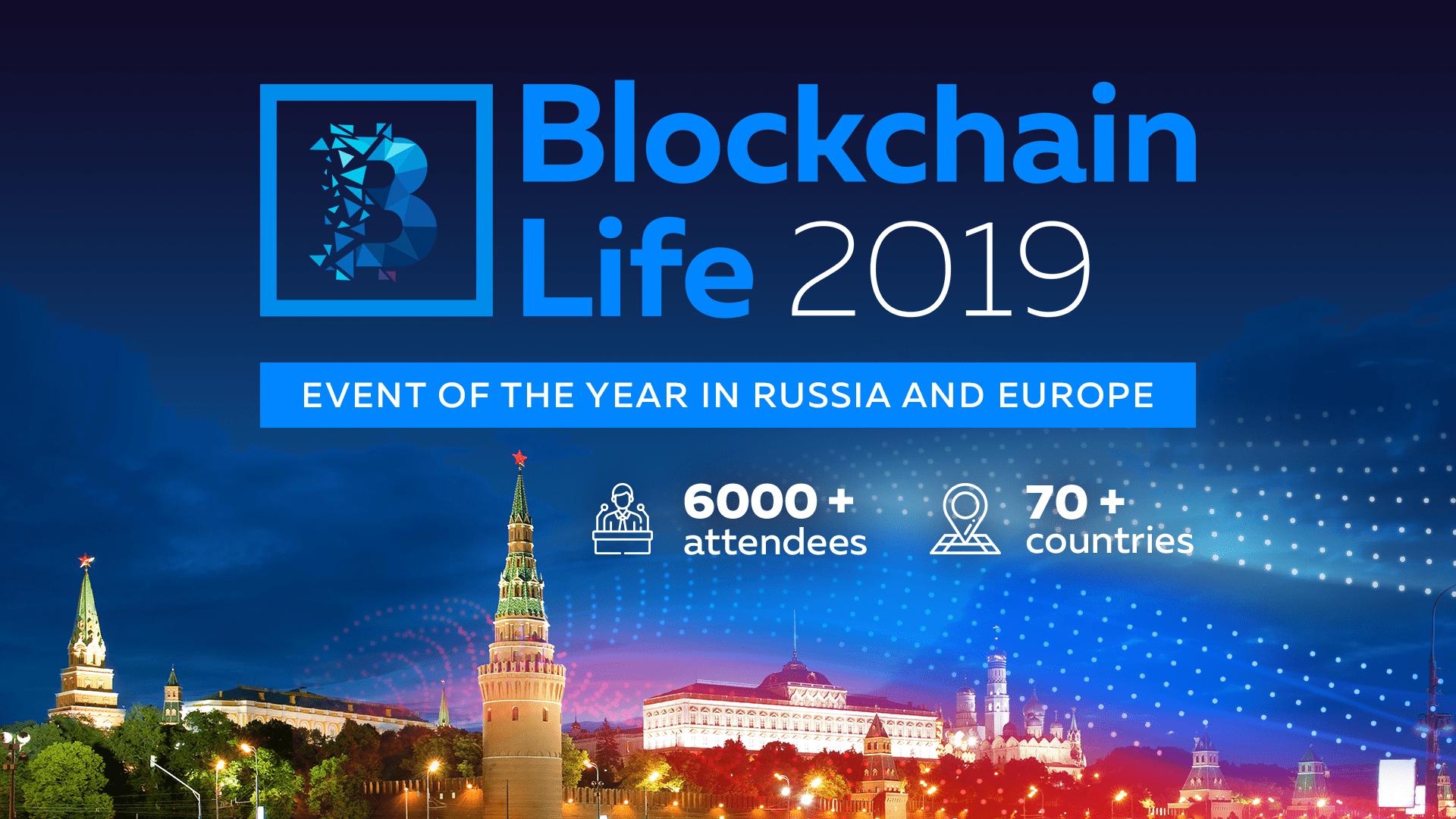 Experts and participants from 70 countries will discuss the fast development of blockchain technology in Russia and the world. All possible ways of making money on cryptocurrencies and innovative start-ups, blockchain implementations, and market forecasts will be reviewed at the forum.
Industry regulation in various countries will be a special topic for this year. Participants of the Blockchain Life 2019 forum will find out where to invest in at the end of 2019 to get maximum ROI.
Speakers:
Among the first Blockchain Life 2019 speakers:
– Gleb Kostarev (country manager at Binance Russia and CIS);
– Richard Wang (managing partner of DFJ Dragon);
– Stefan Rust (CEO of Bitcoin.com);
– Bill Barhydt (CEO & founder of Abra);
– Pavel Lagutin (senior product director at TRON);
– Sergei Khitrov (founder of Listing.help); 
– Serguei Popov (co-founder of IOTA);
– Vit Jedlička (the President Of Free Republic of Liberland);
– Martin Kuvandzhiev (founder of Bitcoin Gold); 
– Klim Geran (head of NEM);
– Evgeny Loza (top trader at TradingView).
Bitmain and Kaspersky Lab representatives, as well as top world advisors, will join the forum as speakers.
World crypto industry leaders will soon be announced on the official website. Stay tuned!
Blockchain Life 2019 is one of the most significant events in the world and the biggest event in Russia and Europe.