In this blog, we will provide you the Best ESET NOD32 Review 2023.
Haven't you got rid of the fear of getting infected by malware? Then, you are reading the right stuff. Malware is probably one of the biggest worries of a computer user.
Based on its function, you may lose big bucks from your bank account. Black hat hackers have become smarter. They know new methods to inject threats into our computers.
We should be aware of it every moment. What if you open a malicious file from an email or anything?
Just forget your data and reinstall the operating system. This will be the solution if your computer is not powerful enough to shatter a malware attack. You don't have to worry about the security of your system anymore. Here comes ESET Smart Security to kick away your nightmares.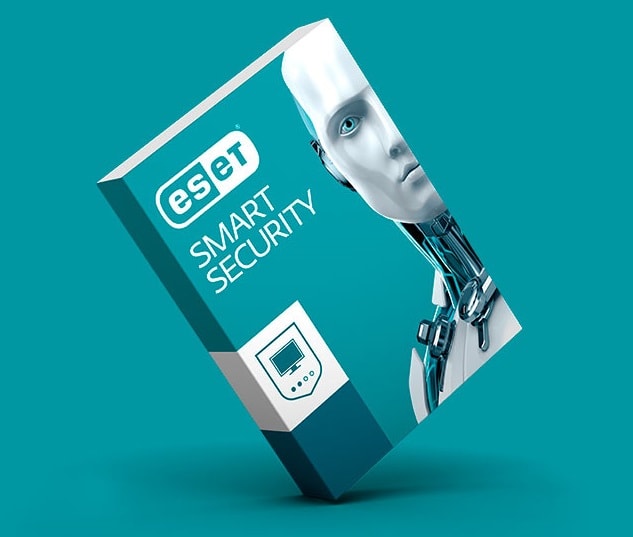 ESET NOD32 Review 2023: Is It Worth?
Introducing ESET NOD32
is an antivirus software to help you overcome any substantial virus attack. If you install this one, there will be not a single moment that you find your PC suffocates.
The sad part is you can't use this amazing antivirus for free as long as you ESETwant to.
They provide a trial license. After the trial period gets over, you should purchase it to use further. I am sure that you won't curse the moment you buy this tool. ESET Smart Security is something more than a mere antivirus. It is power-packed with many useful tools.
Let's dig more into the features of ESET Smart Security.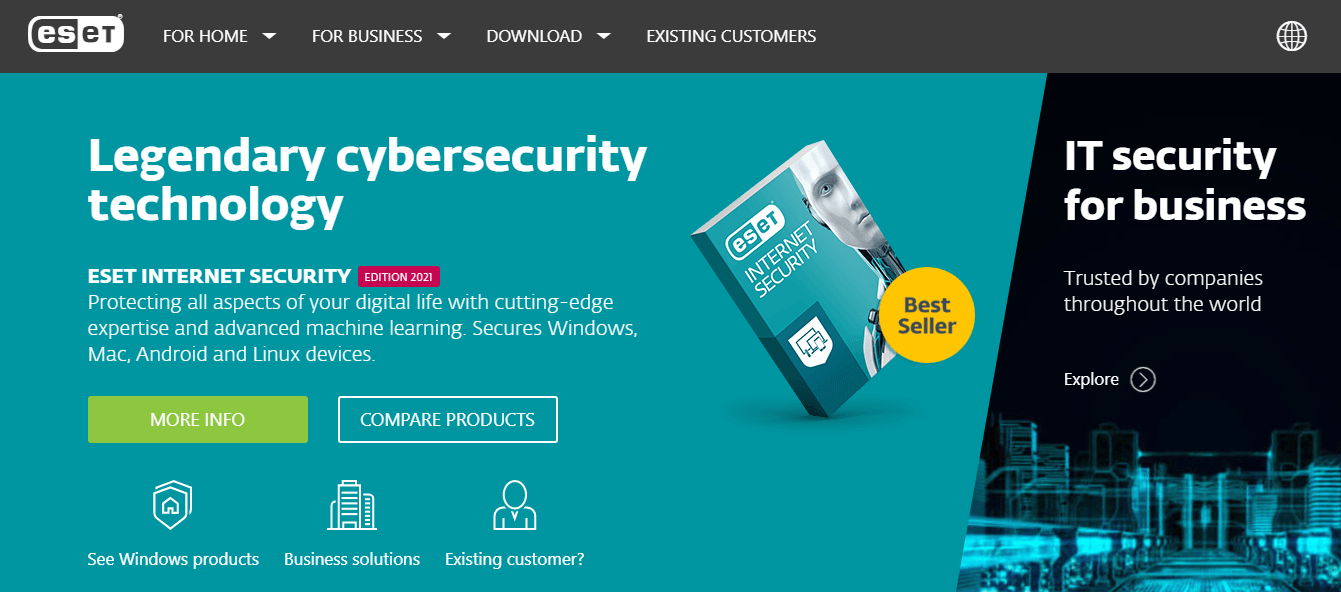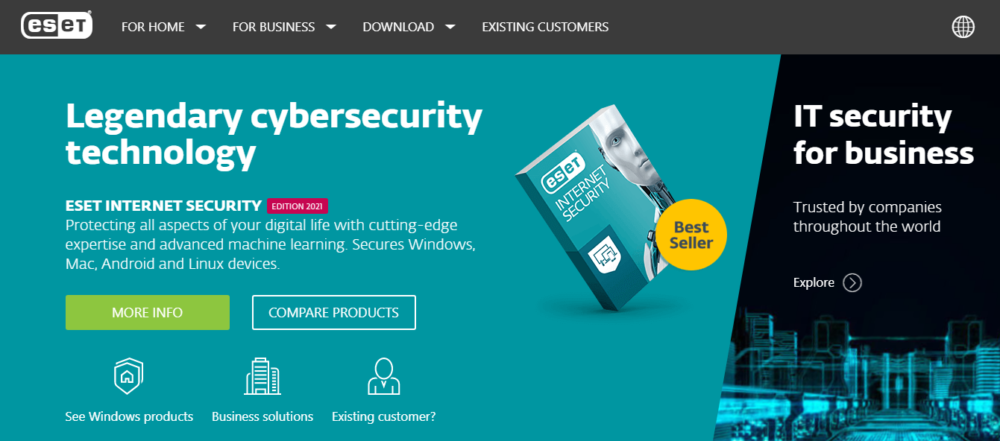 Features of ESET Smart Security
What I like the most about ESET is its elegant and clean design. Though it has a lot of features, the UI designer has done an excellent job in organizing them righteously.
Visit here to download the latest version of ESET Smart Security. Then, double click to open the setup file. Proceed with the installation as you do for any software. But in the end, you may have some confusion.
The installation wizard asks you whether you want to enable the detection of potentially unwanted applications or not. I see no reasons to disable it. Then, you have to check or uncheck ESET live grid. Enabling it will help you to find any threat.
Anyway, let's get started with a brief analysis of ESET Smart Security's features:
How can I Perform a Scan with ESET Smart Security?
Scanning is not a big deal, you know. Here, I am demonstrating how a scan can be done on ESET Smart Security Antivirus.
#1. Open the ESET Smart Security by clicking on the system tray icon or desktop icon. You will see something like the image given below. This is the home.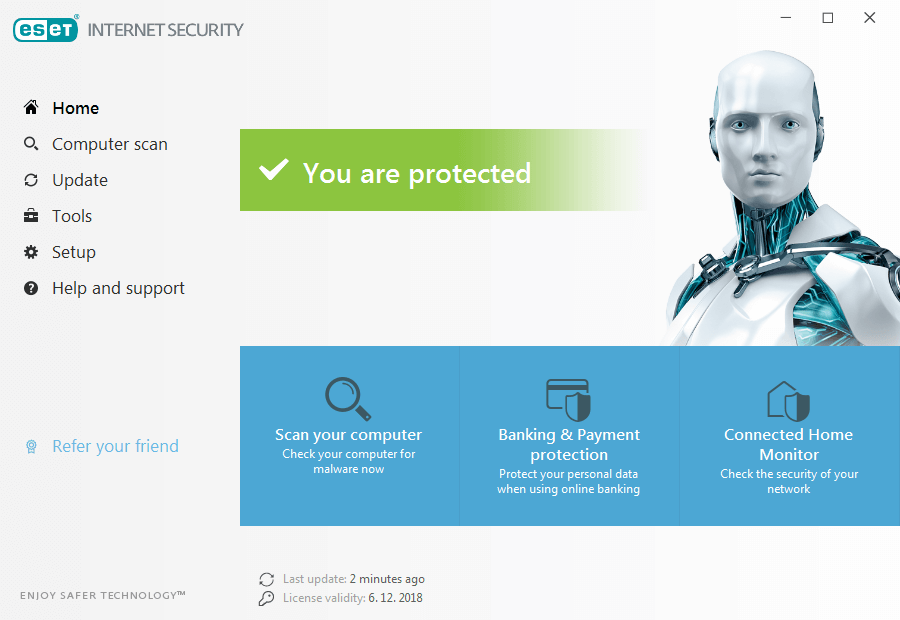 #2. Check left pane. You can see some options. Among them, select Computer Scan (second option).
#3. As I said already, you need to choose from four scanning options. I chose custom.
#4. If you choose custom, you will be asked to select the folder. Two different scan options are available. Regular and Administrative scan. Click on one.
#5. Now, you can see a progress bar on the program itself. It is possible to interrupt the process or just pause the same.
#6. When the scan is finished, you will get a small notification on the bottom right of the screen.
Also, the progress bar will be replaced with a scan completion message. (Here you see a scan interruption message because I stopped before completing).
That's all about scanning with ESET Smart Security.
Pricing of ESET NOD32 Review
Check out the image given below to get pricing options.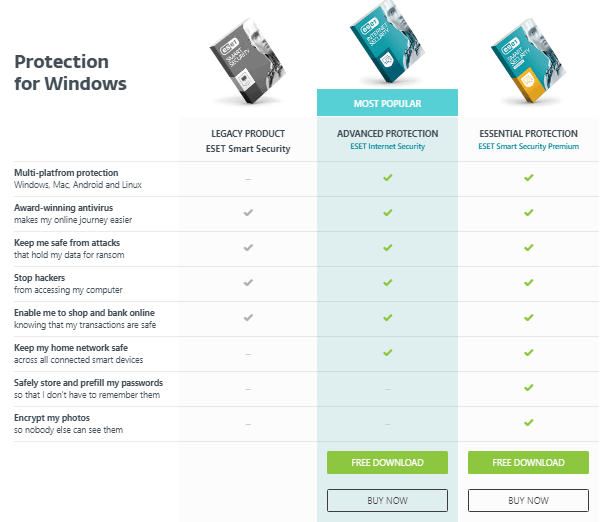 Pros & Cons of ESET NOD32 Review
Pros:
Usability tests show good scores.
Affordable Pricing
All-round protection
Effective malware cleanup
Will scan in safe mode
Good independent lab results
Easy to navigate
100% Free U.S.-based technical support
Outstanding antiphishing
Good user interface
Cons:
AV- test scores of ESET's repairing ability are not the best
FAQs | ESET NOD32 Review 
👉 Is Eset nod32 free?
All ESET products are free to try. No credit card required. No commitment. Secure your Windows, Mac, Android, Linux, or your Business.
🤔 How much does ESET cost?
$59.99. Explore the ESET Customer Portal to: Renew, add devices or upgrade your product. Retrieve your license information.
🙋‍♀️ Is ESET worth the money?
If you're tech-savvy enough to use it, the Device Control system is the most comprehensive we've seen. And at the suite level, ESET was the favorite security tool among PCMag Readers in 2019 and the second-favorite suite in 2020. NOD32 is a worthy contender, but you should also consider our Editors' Choice antivirus tools.
🤷‍♂️ Is Eset nod32 good?
ESET NOD32 Antivirus is the entry-level version of ESET's security services. It's ranked among the top antivirus products by independent testing labs. Known for its excellent ability to identify and disable malware without slowing down your computer, ESET NOD32 is a solid choice for Windows users.
Quick Links:
Conclusion | ESET NOD32 Review 2023
I hope you have understood everything about this fantastic antivirus software. If you want any further detail, don't forget to notify me via comments. Even if you don't want any info and find this tool cool, don't hesitate to let me know your experience.
Share this post with your friends and give them the third eye to scan meticulously for malware.