In this post, I am going to feature the different forms of Forex Charts 2023.
During the day to day operations of forex trading, many different charts are used by the traders. A few of the commonly used charts are candlesticks, bar graphs, and line graphs.
Each of these forms of graphical representation comes with certain advantages and disadvantages. However, the Renko chart form is a slightly better version of these charts.
The reason for Renko charts being highly rated is that it helps cancel out a lot of the unnecessary data that most charts include.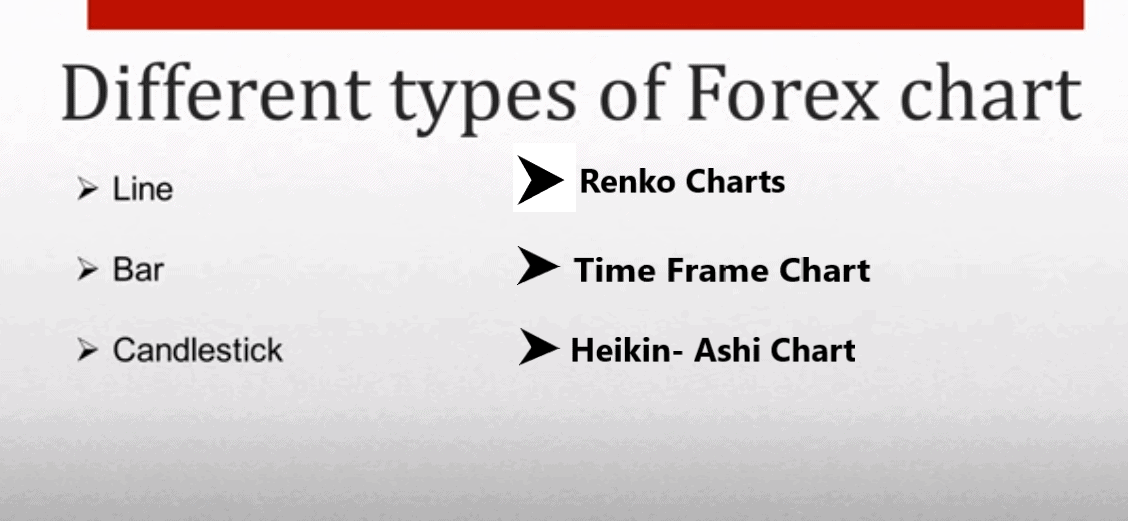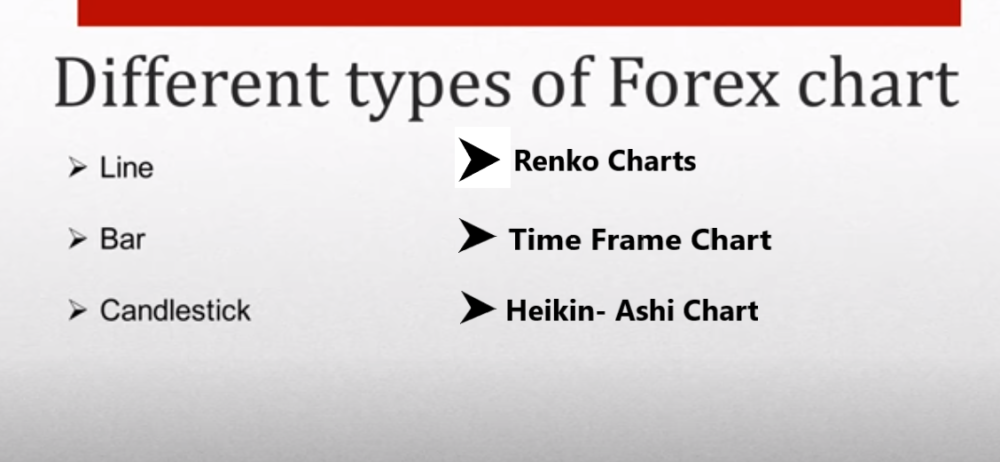 What are the Different Forms of Forex Charts?
1. Forex Line Charts
One of the most popular forms of charts used by traders is the line graph. One of the most significant contributing factors to its widespread use is the simplicity of the graph.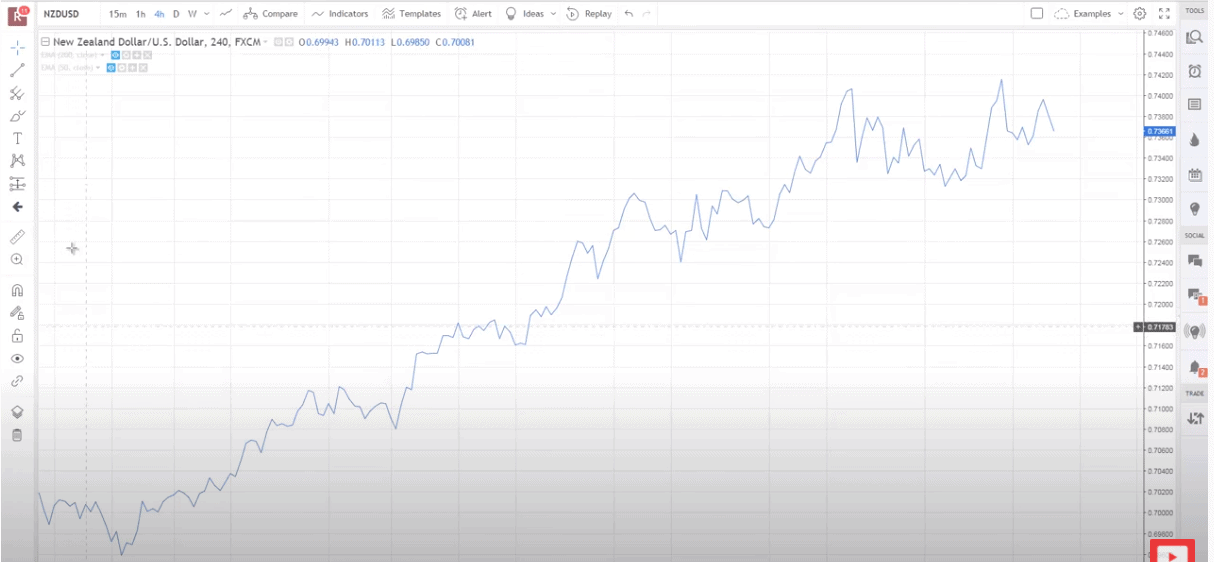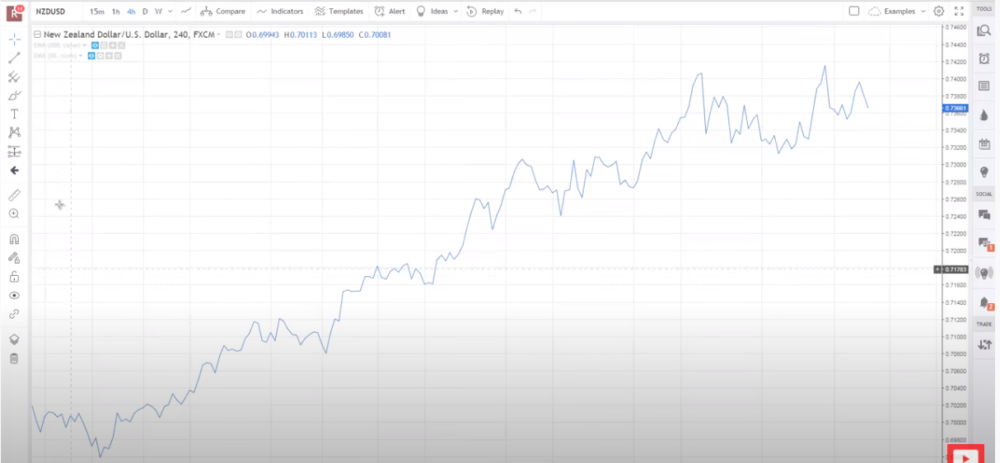 The line graph will only contain the closing prices recorded over a set period. The line develops as the different data points are connected in the time frame selected.
The main drawback of using this graph is that none of the details of this time period is available. Since the closing price is affected by the highs, lows, and opening prices, these details are essential for making a precise analysis.
2. Forex Candlestick Charts- Best Forex Chart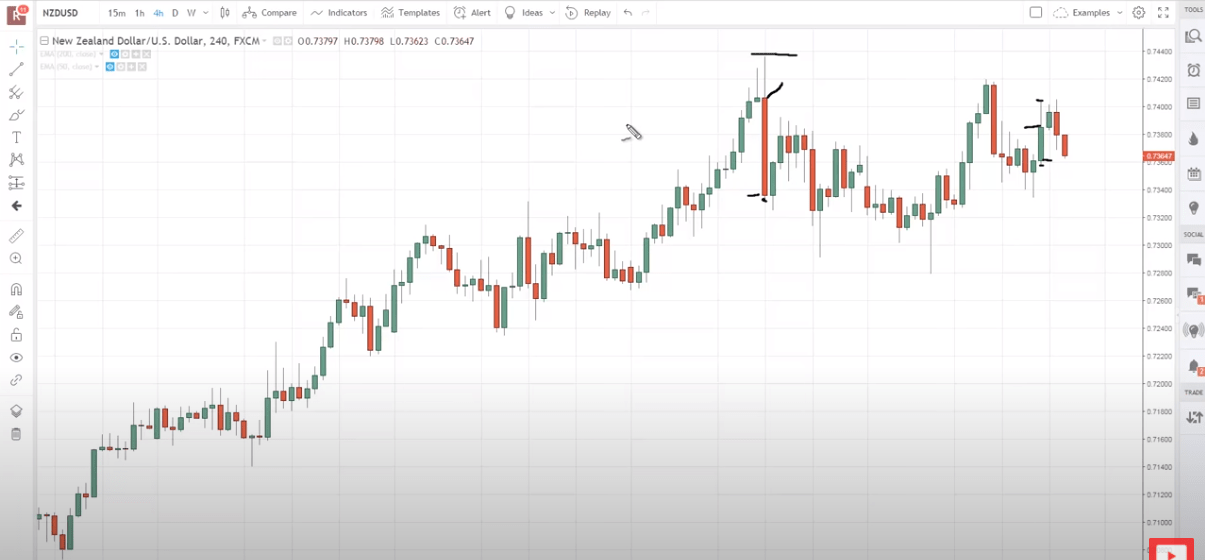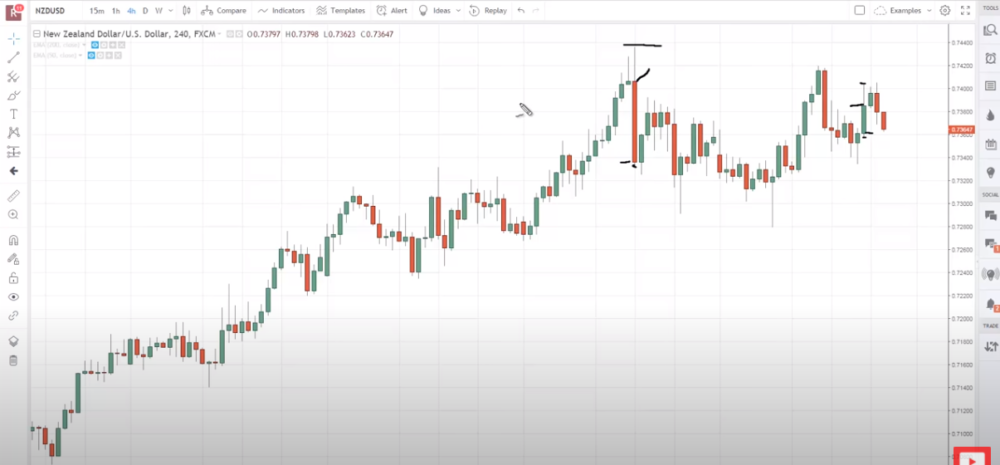 Forex Candlestick Chart derives its name from the candle-like structures, which show the price range, high price, and low price within a specific time frame.
In this graph, you have a series of thick, candle-like vertical lines that show you a degree of high and low closing point while in comparison with the previous candle.
If you are looking for candlestick patterns like marubozu, inside bars, doji's, engulfing bars, and three black crows, these charts will prove highly useful.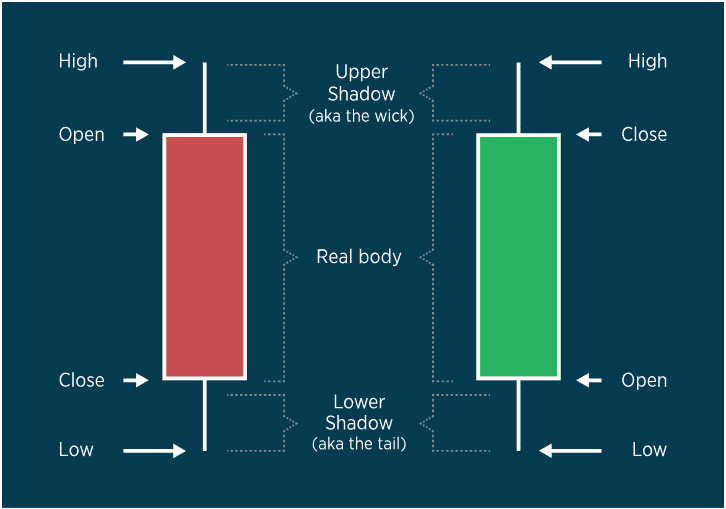 Additionally, these charts are handy when you want to conduct price action analysis. Moreover, these charts provide you with the market's exact condition at any given point in time.
3. Forex Bar Charts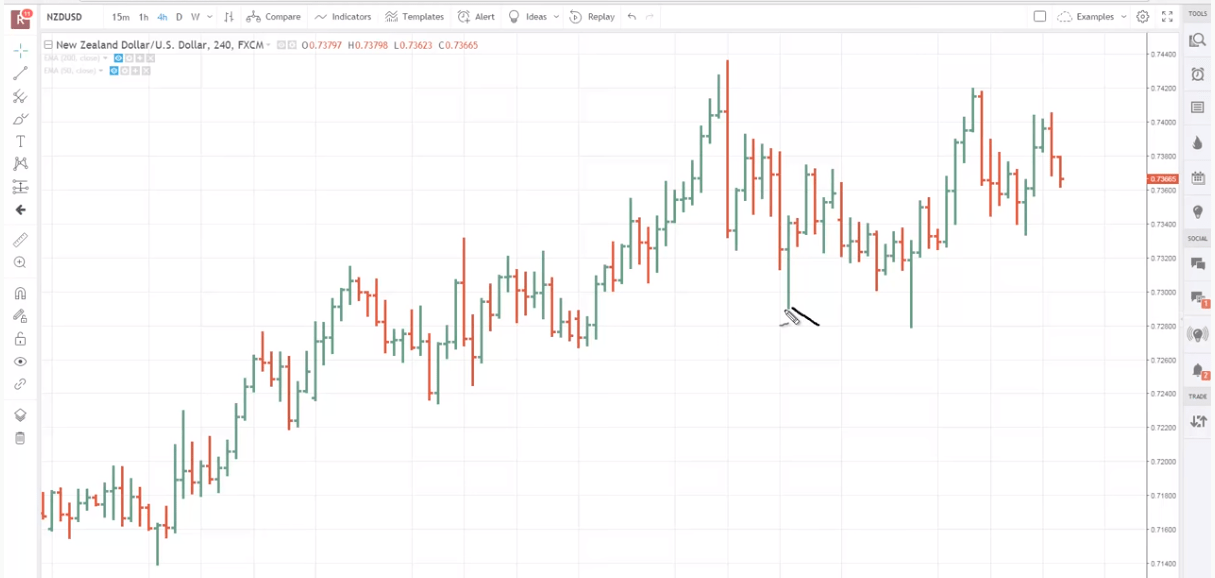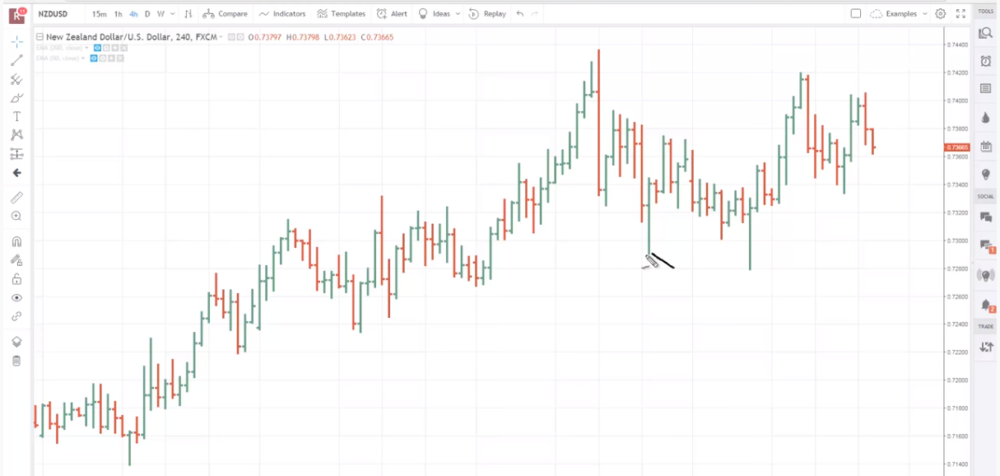 Forex Bar Chart is the representation of prices during specific durations through vertical lines. Also, this chart is more detailed when compared to the line graph. We have a bar for each day at the time. This bar shows the range of prices for a particular day. 
It is worth noting that the opening and closing prices are also included in the bar graph itself. The horizontal line on the left represents the opening price of the specific time frame, and the line on the left represents the closing price of that period.
OHLC bar charts are a type of bar chart which are highly used by traders. The bars present in this chart represent a day's trading and its worth.
These charts are more useful than the line charts as they offer multiple values like open and close points and high and low points on a day.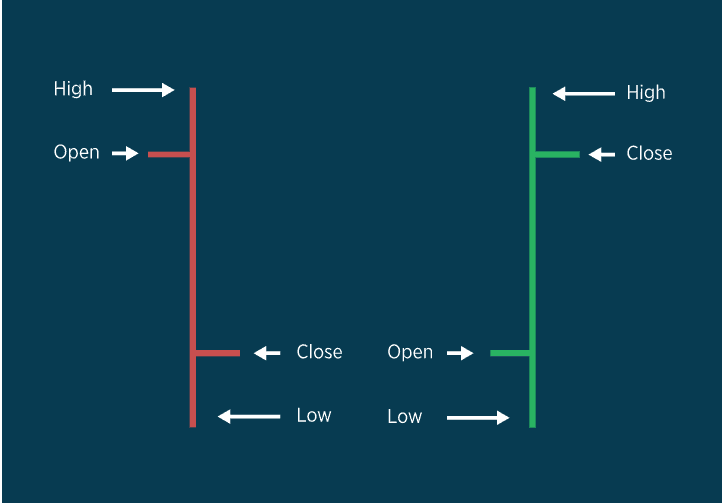 4. Forex Renko Charts
A financial chart of the Japanese origin, a Renko chart, comes handy when measuring and plotting price changes. Giving a boost to the signal to noise ration and showing the market trends clearly, Renko is a significant improvement to the candlestick charts.
However, Renko has a shortcoming. It is not available on most of the trading platforms. So, it would be best if you used additional tools and software to display it.
While there are some extra efforts and time that you need to devote while setting up this chart, it is definitely worth the effort.
5. Time Frames Forex Chart
Available on your trading platform showing multiple time frames, these charts can show you data from a minute to a week, making it very useful. These are slightly different from the Renko Charts because, rather than following price movement time, the Time Frames chart follow time.
A Time Frame in these charts reflects the range of prices in that particular interval. MetaTrader, a highly trading platform, allows you from a one-minute interval to a month interval in different frames that come very handy while trying to make informed decisions.
These time frames allow you a high scope of customization. You can adjust the time frames according to your requirement.
It is worth noting that the traders with scalping strategies prefer to trade using lower time frames, while swing and day traders prefer to make use of an hourly time frame at the least.
6. Heikin-Ashi Chart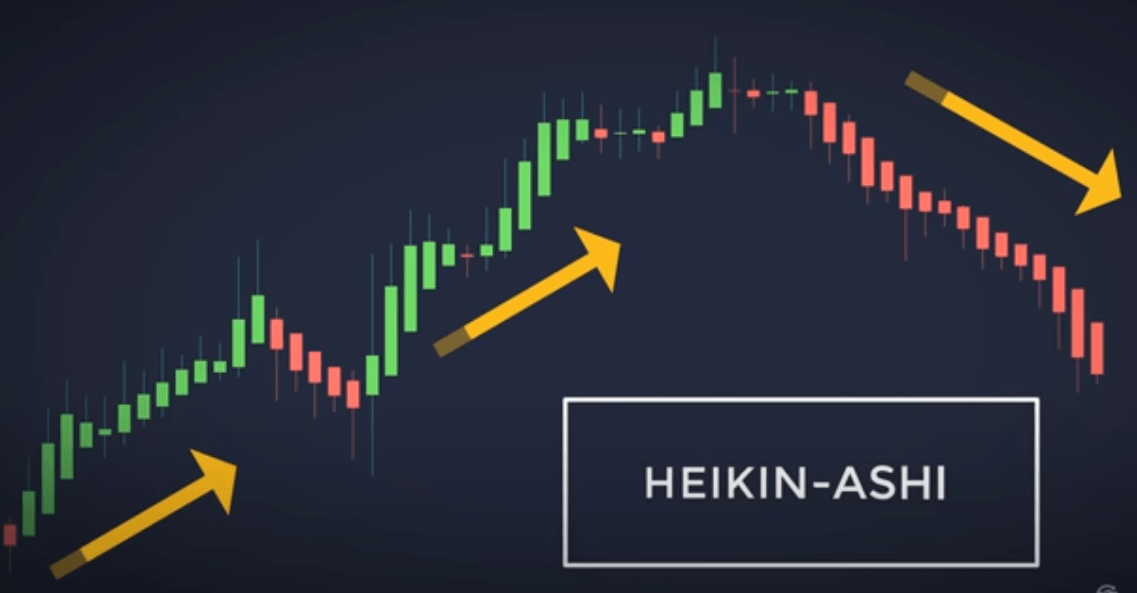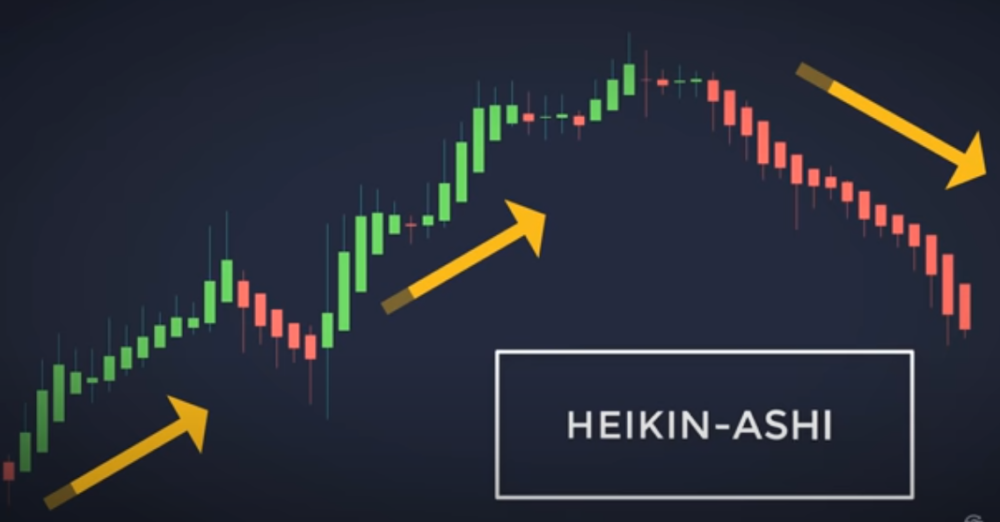 Heikin-Ashi is a Japanese term that means 'average bar.' These charts help in making trends easier to spot. While the standard CandleStick charts are a handy tool in the hands of a trader, Heikin-Ashi is famous as the 'better candlestick.'
Heikin-Ashi uses a well-defined mathematical formula to provide you with the average of the close and open prices and high and low prices driven by four unique criteria.
Moreover, Heikin-Ashi makes candlesticks more informative and easier to use. Additionally, it is worth noting that the Heikin-Ashi, when used along with candlestick charts, makes it easy to spot the ongoing trends in the market.
Also, this unique combination makes it possible for you to predict the forex prices in advance.
One of the frequent use of Heikin-Ashi, it enables traders to find the entry and exit points during a trade. These entry and exit points help the traders to ride the market wave helping them generate profits.
If you are curious about how to calculate a Heikin-Ashi using the four parameters, refer to the points below.
Heikin-Ashi is preferable over the regular candlestick charts because of a slight delay owing to the relation between different candles. This delay makes it highly efficient while dealing with highly volatile currencies by preventing us from rushing into mistakes.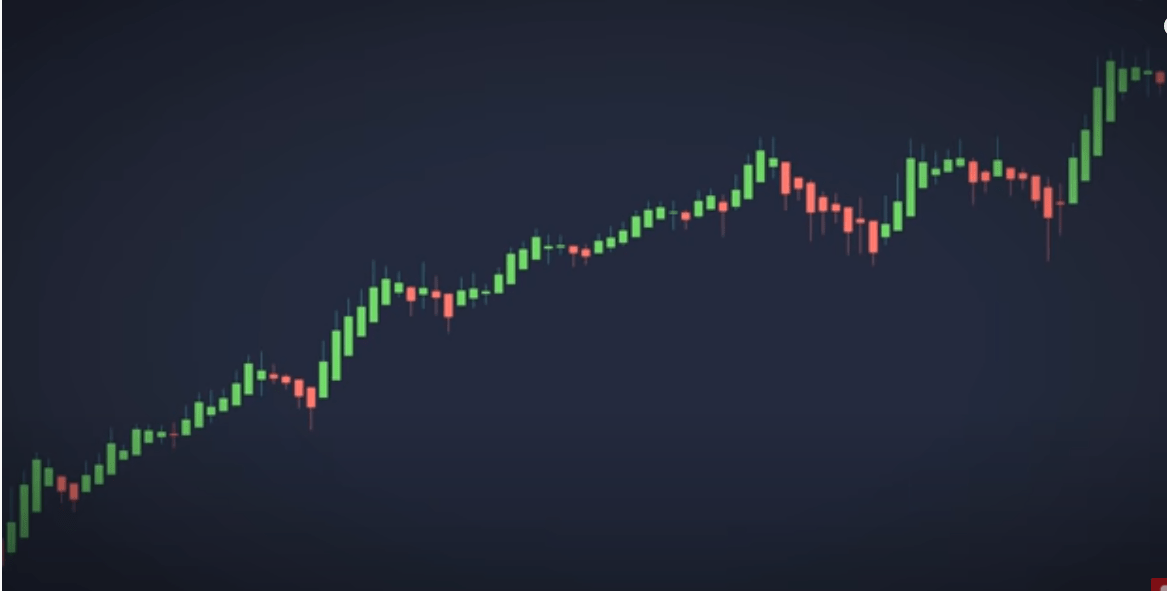 Quick Links
FAQs | Forex Charts
🤟 Which Forex chart is the best while trading?
Every forex chart has its utility. While some of the forex charts are ore comprehensive and offer more features and information, it will be a blunder to ignore the other chart forms altogether. And as for the question, we cannot rank the forex charts to determine which is the best.
🧐 Is there a maximum or a minimum number of charts that I must use?
No, there is no maximum or a minimum number of charts that you must use while trading in the forex market. It is merely a matter of preference. It is important to note that there is no point in using four types of forex charts and complicate the matter when the results can be achieved using just one or two.
🤔 Are these charts available on all the trading platforms?
Different trading platforms provide you access to various charts. Not every trading platform needs to have all the types of forex charts for you to use. We advise that you discuss your needs and requirements before finalizing on a trading platform.
🤷‍♂️ Are these charts reliable for trading?
Reliable or not, is simply a matter of usage. These charts represent the actual figures and correct data. However, it is upon the user how he makes use of the information available at hand.
🙋‍♀️ Do I need to understand how to plot these charts?
No, you do not need the technical knowledge of how to plot these charts. These charts are a vital part of the trading platform's services. All you need to concentrate on is how to use them and not how to make them.
🤙 What is a forex broker
A broker is an intermediary between traders and other Forex market players.
❓ What is use of a Forex Line Chart?
A line chart looks like it's usually very good to help you define a market condition whether is it in an uptrend or range because you know it's a very usually very clear cut without any clutter or the wicks flying around on your chart.
🤙 Which is best Forex chart for beginners?
Beginners should generally stick to Forex Candlestick Charts.
🙇‍♀️ What are pros and cons of a Forex line chart?
The pros of using a line chart are actually its simplicity now the fact that it provides an uncluttered easy to understand the view of the assets price over a given period of time. The disadvantage associated with using a line chart is the fact that it does not provide visual information of the trading range for the individual points such as the high-low opening and closing prices.
👉 What is the advantage of Candlestick Chart?
The advantage of the candlestick charting is the fact that they are easy to use and very easy to interpret making a good place for beginners to start figuring out forex chart analysis now as with other forms of charting candlesticks can be used in all timeframes from those looking for long term investments to those who do swing trading or day trading.
🤨 Which time frame is best for forex trading?
Generally, the traders use a one hour chart for trading on a daily basis. The Trend Chart and Trigger Charts are the two best charts that are used in Forex trading for a weekly and daily basis respectively.
Conclusion- Forex Charts 2023
It is essential to find your strategy. It is also important to remember that what works for one trader might not work for another trader.
One of the most popular strategies that traders use is long-term charts as a part of their trading plan. Long terms charts come very handily when you don't have time to keep referring to these charts continuously.
It is alright to use more than one of these charts in your trading strategy. It is more important to find the right plan that is in harmony with your trading style.
Additionally, you can also use a demo account to experiment with various combinations and single charts before using these charts in real trade involving money.