Wise is a startup that began operations in 2011. It was once known as TransferWise, and it is headquartered in the United Kingdom.
In this review of Wise, I will go over what you get when you open an account, as well as all of the expenses and fees that are levied, the features that you get, and the advantages & disadvantages of using Wise.
Opening a Wise account gives you the ability to spend, transfer, and receive dollars in a variety of countries across the world.
It is possible to spend cash on the Wise debit card in both online and physical stores in any country, and your Wise account allows you to send and receive money in a variety of currencies and from a variety of countries.
The company's principal focus is on providing low-cost money transfer services. Customers can transfer money from one bank account to another in a variety of countries.
They offer low-cost money transfers and are constantly expanding their selection of services.
Wise Review 2023: What Is Wise?
The success of Wise can be attributed to its clear offerings and reasonable rates. Individuals that require local bank information in many countries can have a borderless account through the company. The borderless account option is offered by the company.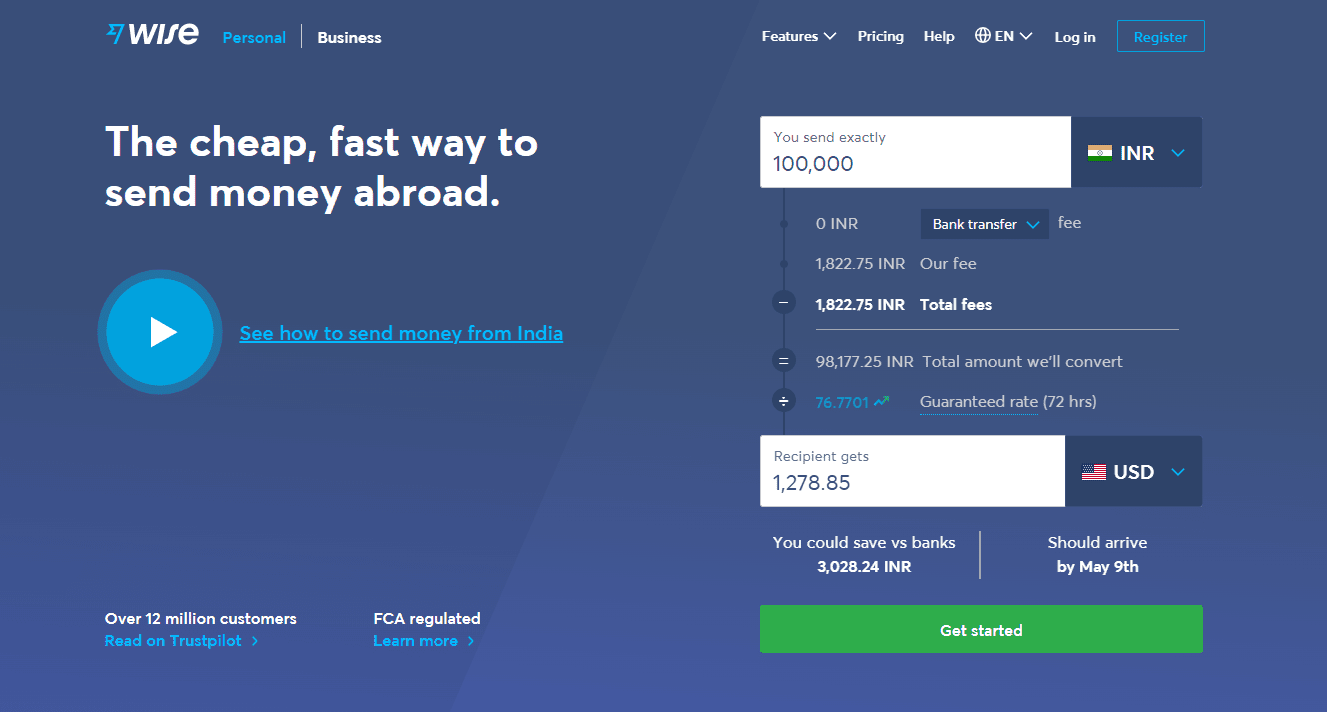 Following the creation of your Wise multicurrency account, you will be able to take advantage of the following features:
Account balances in a total of 56 distinct international currencies are available.

Currency conversions can be completed quickly and at a minimal cost due to the low conversion fees.

Bank balances, together with account information, can be received in the currencies listed below: Turkish Liras, Hungarian Forints, New Zealand Dollars, British pounds, Canadian Dollars, Romanian leu, Singapore dollars, Australian dollars, Euros, and United States dollars are some of the currencies used in this transaction.

Direct debits are available in the following currencies: Euros, British pounds, Australian dollars, and United States dollars.

As of right now, the Wise debit card is only available to residents of Singapore, Australia, New Zealand, the United States, and Europe, among other countries.

The card enables you to spend money in any currency you want. Transaction fees are kept to an absolute minimum.
All Wise multi-currency accounts are electronic money accounts, which means they accept electronic payments.
The following are the areas in which they differ from ordinary bank accounts:
There are no overdrafts or loans permitted.

You will not be able to earn interest.

The bank accounts that have been offered just serve as an "address" for an electronic money account. Despite the fact that the bank data are unique, they are not real bank accounts. If you have an electronic account, you can use it to receive money in the same way that you would with a regular bank account.

The Financial Services Compensation Scheme (FSCS) protects and safeguards money, but it does not provide guarantees (FSCS).
Because Wise does not charge high international conversion costs or currency rates, the company has retained a loyal customer base. One account is all that is required to send, receive, and convert money between different currency denominations.
They constantly use the most up-to-date exchange rate, and their rates are among the most competitive on the market.
It is possible to purchase products using the funds in your Wise account, make online purchases, and withdraw money from ATMs by using your Wise debit card.
Wise Availability
A total of 230 countries, including the United States and numerous Asian countries, offer Wise to their citizens. However, there are some places where it is not available due to licensing restrictions.
Afghanistan, the Democratic Republic of the Congo, Cuba, the Democratic Republic of the Congo, Eritrea, Burundi, the Central African Republic, the Republic of South Sudan, the State of Libya, Sudan, Chad, Sevastopol (city), Somalia, the Syrian Arab Republic, the Territories of the United States, Hong Kong, India, Iran, Iraq, Malaysia, North Korea, the United Arab Emirates, Venezuela, and Yemen are among the countries where opening a Wise account is not possible.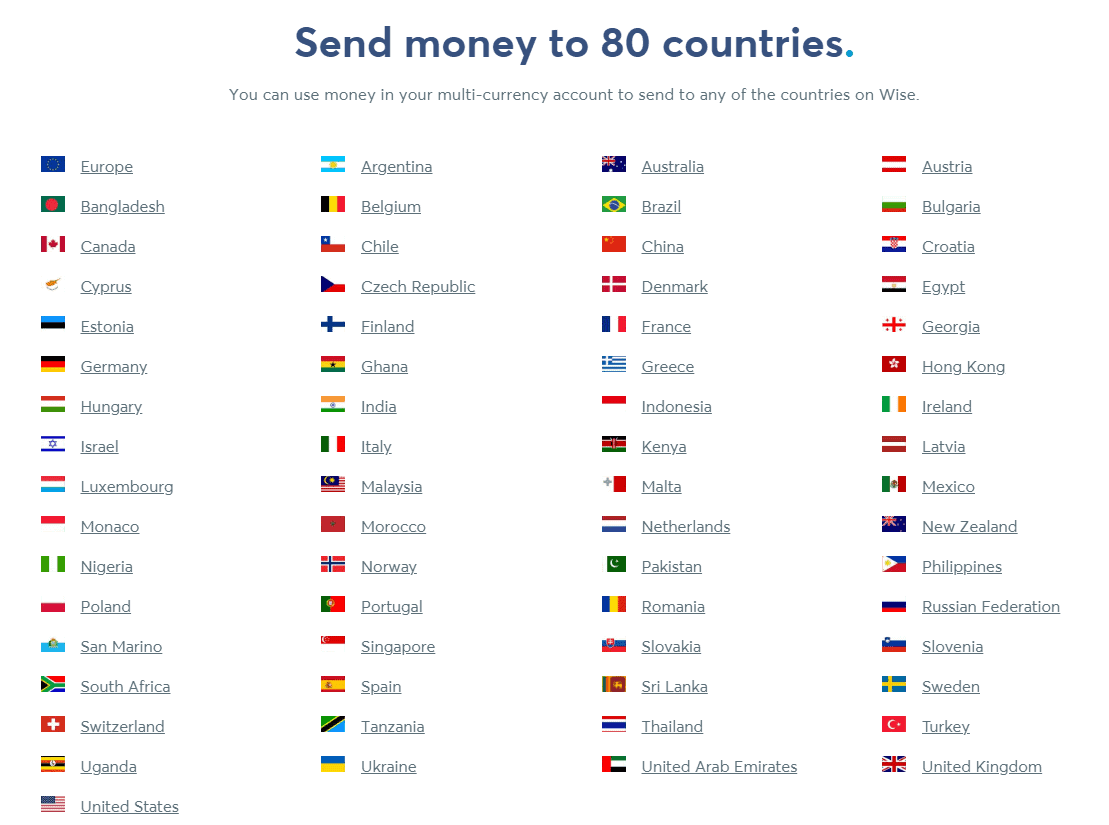 The Wise card is offered to individuals and businesses in the United Kingdom, Switzerland, Australia, New Zealand, Singapore, Japan, and the majority of European Union (EEA) countries, as well as the United States.
Also, Read This:
Wise Bank Account Review
Wise borderless accounts (now known as Wise multicurrency accounts) allow you to deposit funds in 19 different currencies, including USD,, CAD, AUD, CZK, NOK, EUR, JPY, NZD, HRK,  RON, SGD, CHF, DKK, PLN, BGN, GBP, HUF, SEK, and TRV.
Wise borderless accounts (now known as Wise multicurrency accounts) allow you to deposit However, you can add other currencies to your Wise account and pay for them using Brazilian real (BRL), which is a currency that cannot be kept in your account.
Multi-currency accounts, which are wise investments, can contain funds in more than 50 different currencies. When you want to convert between these currencies, you must use real-time exchange rates to do it. There are no setup fees or monthly payments to be concerned about.
You can also request bank account information in the following currencies: AUD, TRY, EUR, GBP, HUF, USD, NZD, CAD, RON (this is only available to citizens of the European Union and Switzerland), and SGD.
New users will not be provided with PLN bank details until after the necessary adjustments have been made. Those who already have PLN bank account information can continue to use them without difficulty.
Funds from your Wise account can be transferred to your bank account whenever you like. Money transfers to another currency will be subject to both a fixed cost and a conversion fee, depending on the destination currency.
Wise Cards
For the time being, MasterCard is the only available Wise card option. When purchasing with a credit card, you have the option of paying for items using any currency that is available in your account balance.
Conversion fees are minimal, and there are no transaction fees associated with the card.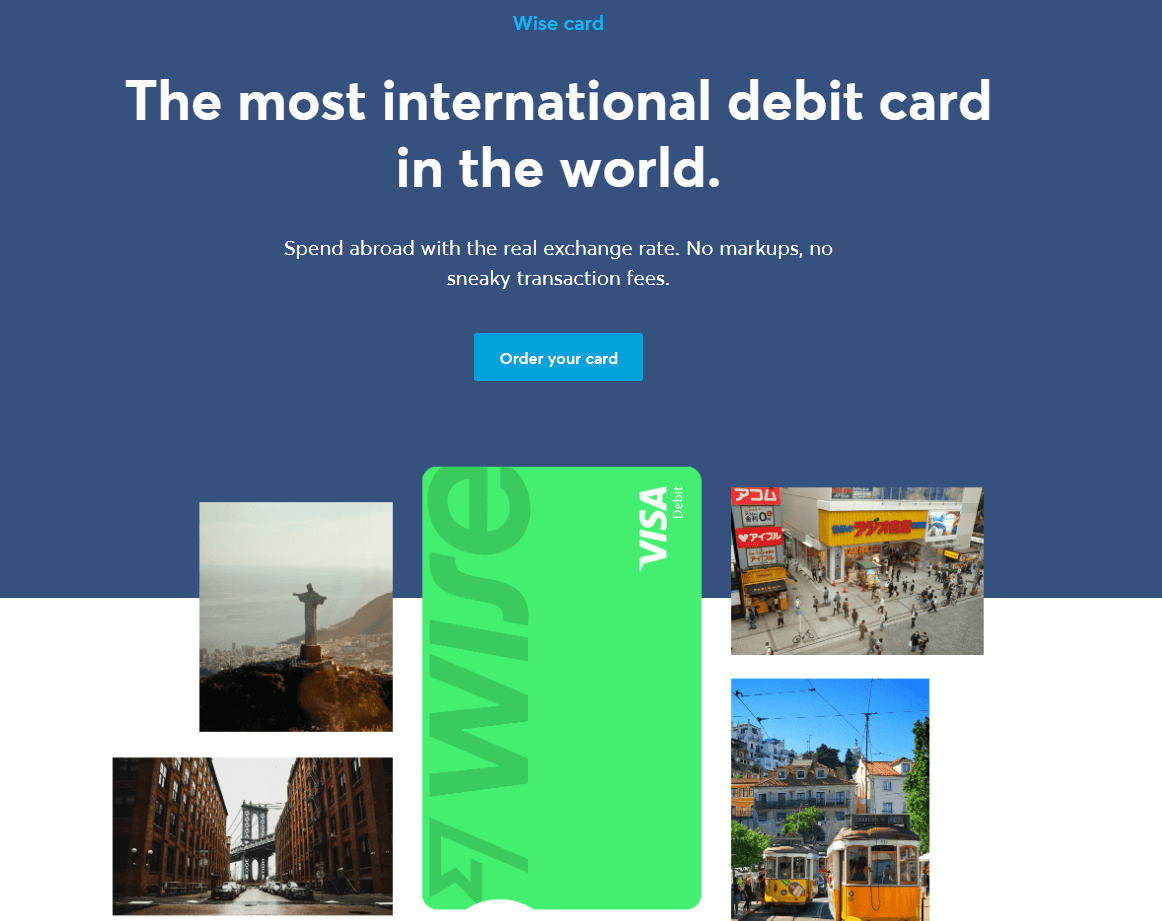 People who live in Australia, New Zealand, the United States, the United Kingdom, the European Economic Area, Switzerland, Japan, Canada, Brazil, Malaysia, and Singapore can apply for the Wise card, as can people who live in other countries.
The maximum amount of money that you can withdraw without incurring any fees will be determined by the location where your card is issued. The Wise app can be used to keep track of and set those boundaries.
The limits are:
Cards issued in the United Kingdom or Europe are eligible for two free withdrawals each month up to 200 EUR/GBP. Following that, a 1.75 percent fee is applied to all withdrawals that exceed 200 GBP/EUR in value. Additionally, there is a 50p/withdrawal cost for any extra withdrawal made after the first two free withdrawals.
A maximum of two withdrawals of up to 350 NZD, AUD, or SGD are permitted every month for Wise cards issued in New Zealand, Australia, or Singapore. Following that, a cost of 1.50 SGD/NZD/AUD plus 1.75 percent is applied.
Cards issued in the United States are permitted to make two withdrawals each month of up to 100 USD each. Following that, any withdrawals in excess of 100 USD will be subject to a 1.50 USD + 2 percent fee.
If you're paying with a different currency than the one your card was issued in, the total will be the same as the currency your card was issued in.
You can use a Wise debit card anywhere that already accepts debit cards, even online. You can also use your card to pay for products that you purchase online. Approval or verification of transactions can be accomplished by the Wise app, SMS, or text message.
The wise card is compatible with 3D Secure (3DS) online payment, which is an additional security feature mandated by specific websites and supported by the Wise card.
In some circumstances, payment processing cannot be completed until the verification process has been completed. With your card, you can make cash withdrawals from ATMs as well as make purchases online.
The Wise website and app allow you to change the spending limitations on your card. Virtual cards are also available from Wise.
To obtain a virtual card, you will first need to create an account, after which you will need to order a real card. Using this method, you can handle up to three virtual cards at the same time. You have the option to replace or delete these card details at any time.
A replacement fee will be charged if your Wise debit card is lost or stolen and you need to obtain a new card.
The cost of ordering a Wise card is 5 GBP, while the cost of replacing a Wise card is 3 GBP. The card restrictions vary based on where the country the card was issued as well as the type of card.
Wise Business Account Review
Setting up a Wise personal account is simple and takes only a few minutes. However, when creating a business account, there are a few additional tasks that must be completed.
There are no fees associated with establishing a Wise business account. You can transfer payments and receive money using real-time currency rates, which are updated every minute.
Stock purchases, invoice payments, and payroll administration are all possible with it. Business accounts are beneficial to a wide range of companies, ranging from independent freelancers and entrepreneurs to large multinational corporations.
Personal transfers can be carried out in any nation where Wise is legally permitted to operate under the applicable laws. Certain company transfers may be subject to limitations or restrictions.
Additional information can be found on the page devoted to company transfer restrictions.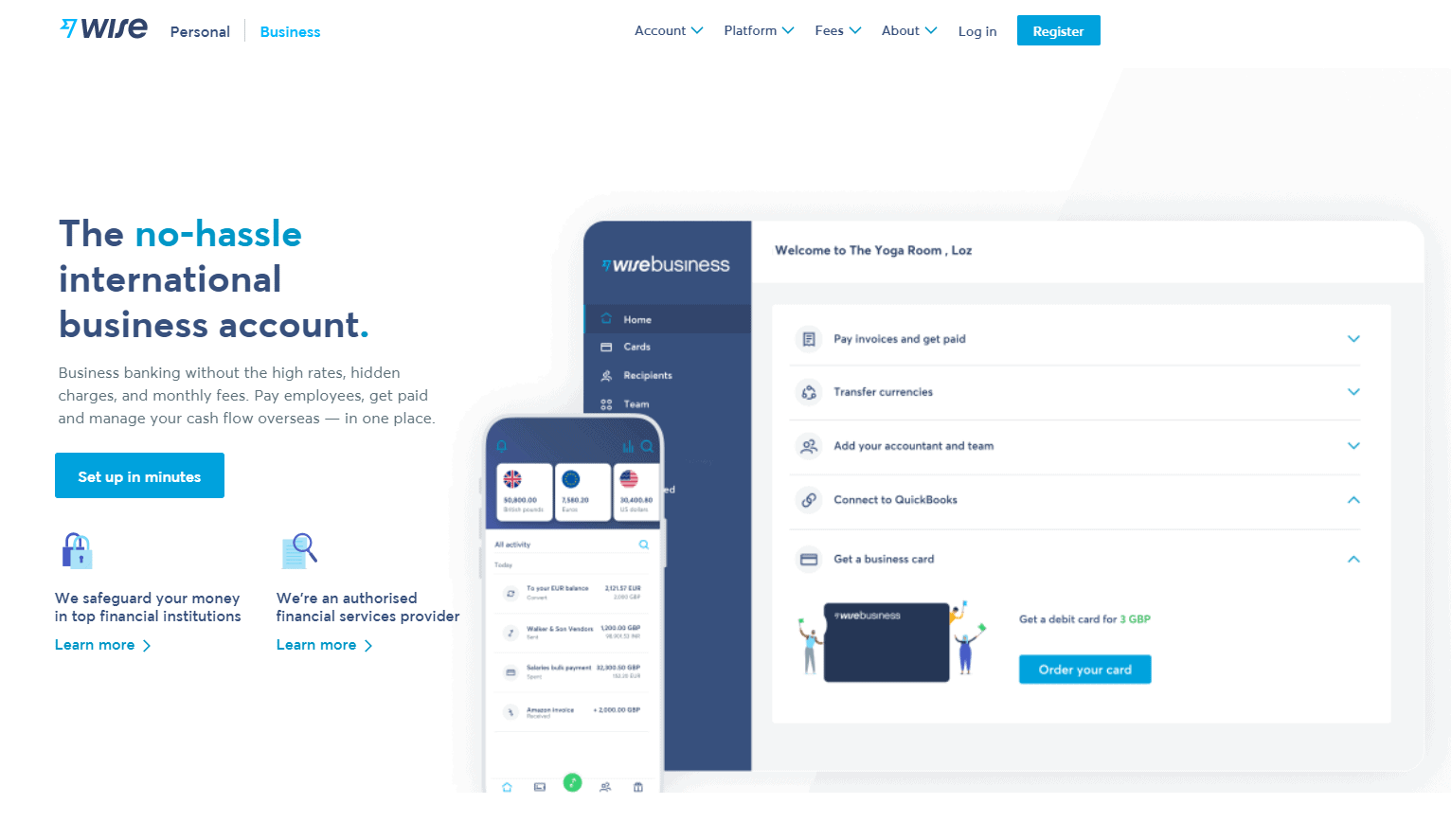 Business debit cards can be used to pay for company costs as well as to make purchases at physical and online retail establishments. Every business that you run has the ability to establish its own Wise business account.
A minor setup cost is required in order for you to be able to access your own bank data. A one-time fee will be charged for this service. After you have paid this charge, you will be able to receive money in a variety of nations.
The price is normally between 16 and 21 GBP on a per-case basis (or currency equivalent). You will be provided with your bank details once the verification process has been completed. If Wise is unable to verify your firm, they will reimburse you for this cost.
In addition, there is a small cost for currency exchanges between other currencies. When you send money in a currency that is not currently available in your online account, you will be charged a fee.
When funds are converted, the real exchange rate is always used to determine the conversion rate.
Wise Other Services
The company's principal focus is on providing low-cost funds transfers between Wise Bank accounts and other financial institutions.
Their mobile application is compatible with both iPhones and Android mobile devices. Among the functions of the app are the ability to send money, check transactions, and set restrictions.
The status of each transfer may be tracked, and the action can be canceled if necessary. Wise's app makes it simple to transfer and receive money. It only takes a few minutes to do so.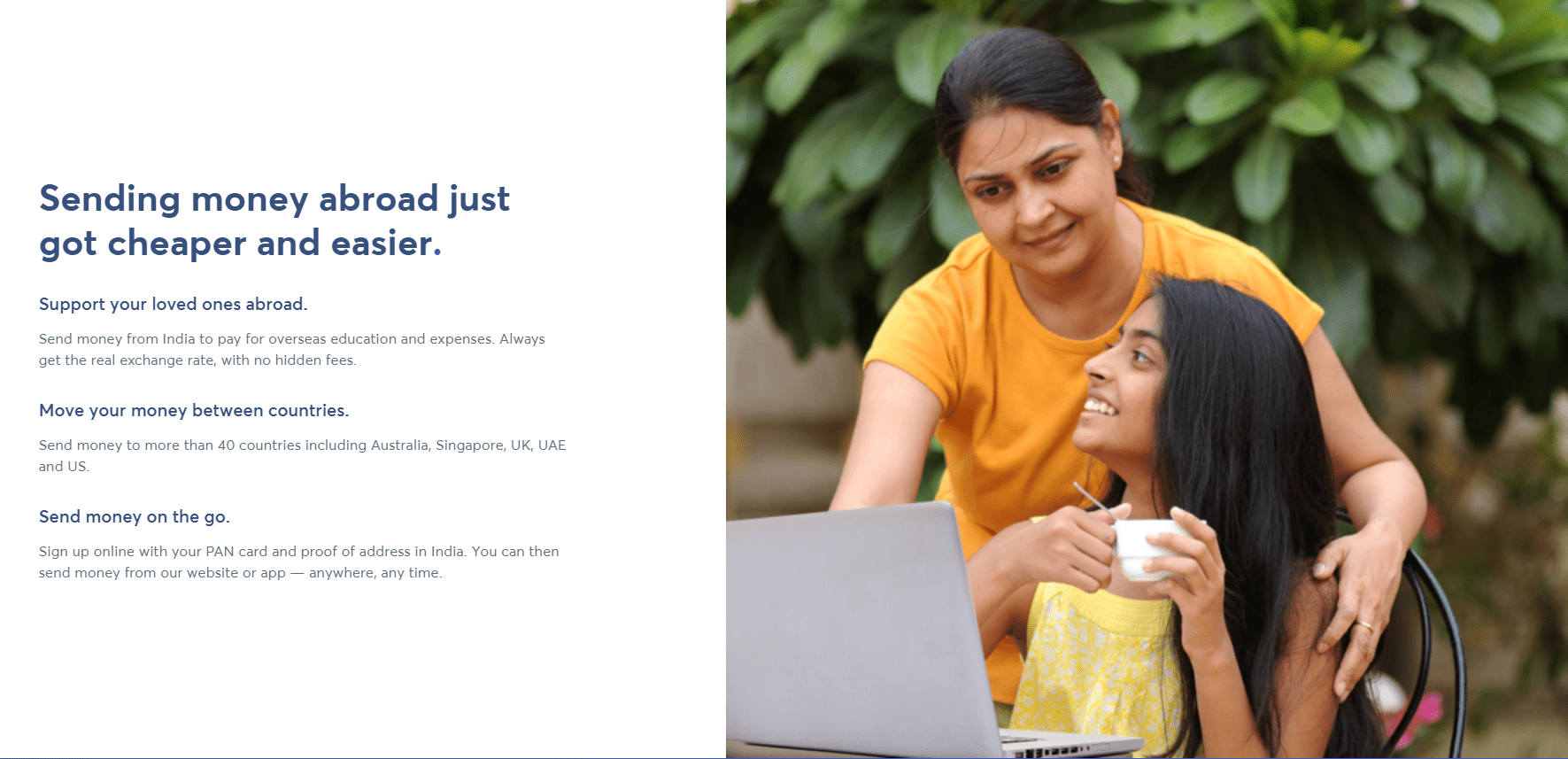 A unique service that Wise provides to its consumers is the use of jars. Jars contain money that is kept separate from the balances of the Wise account.
You are unable to spend the funds in a jar with your debit card or use them to pay direct debits using the funds in a jar. This feature is typically employed in order to save money.
These funds can be used to purchase large-ticket things, go on vacation or on a holiday, or just to put money aside for a rainy day.
They can also be set aside for the purpose of transferring cash to another currency or for the payment of future expenses or invoices.
Your Wise account can be integrated with your FreeAgent, Quickbooks (see out how to connect WooCommerce with Quickbooks), or Xero account, among other accounting software programs.
It's also compatible with both Apple Pay and Google Pay, which is a nice bonus!
Quick Links:
Conclusion: Wise Review 2023
Wise's transfer fees are competitively priced. Their internet calculator can assist you in determining the fees associated with each transaction.
Typically, they charge a modest percentage of the total value of the transfer, followed by a fixed fee. However, the fees they impose differ based on where you are transferring the money.
Wise always takes the mid-market exchange rate as its starting point. Every time, the best available exchange rate will be utilized to calculate the amount to be paid.
Transfers can take several business days or as little as a few seconds, depending on the circumstances.
The actual length varies on the currencies and nations between which you're sending money, how you're paying and when you're paying, and whether or not you need to prove your identity.
The majority of the time, it takes less than two business days. The Wise app is available for download on both Apple and Android platforms.
The app streamlines the management of your Wise debit card, as well as the access to your Wise Borderless account and financial transfers. It's incredibly user-friendly, and it has a lot of useful functions.
Many frequently asked questions should be answered in Wise's extensive help sections and comprehensive guides, which are available for free online access.
If you have any queries or concerns, you can also contact them via phone, email, or by starting a live chat session with their knowledgeable customer service representatives.
When looking for Wise alternatives and seeing how Wise compares to Revolut, be sure to check out our Wise vs Revolut comparison. If you are a resident of the United States, you might be interested in Chime.