In this post, I have detailed about Free PowerPoint Templates a.k.a FPPT.
PowerPoint is one of the best ways to convey the message that you want to, it helps you do so in the easiest way. However, what takes a lot of effort into designing the way it looks.
Selecting the right PowerPoint template to make your presentation visually appealing might not be a straightforward task.
Now, with the help of Free PowerPoint Templates (a.k.a. FPPT.com), you can get access to thousands of templates and PowerPoint backgrounds that are available for free of cost and are of top-notch quality.
These PowerPoint templates look and feel professional and you will find a good background for your project no matter what your presentation purpose is.
Overview of Free PowerPoint Templates
Usually, the first thought that comes while creating a presentation is how you will design the slides. The design of the slides is what decides how much attention people will give you. Thus, they should be attractive and must look professional.
Spending hours perfecting it is a thing of the past, now everything can be done within seconds with the help of templates.
This is what Free PowerPoint Templates provides, it offers exactly what its name is, giving you more freedom to focus on preparing your speech, adding your presentation content, and rehearsing the presentation.

Type of templates | Free PowerPoint Templates
Searching for good slides and presentation themes from thousands of them is quite difficult but the website is organized in a way to help you find the presentation templates that you need. You can find them in the following different categories:
Top-rated presentation templates

People prefer to optimize time just on exploring the templates so for those who want to see the best templates the site has to offer, they can start looking at the top-rated section or Editor's Pick.
All the templates in this section are rated highly by the customers and users who have used the site's services for years. The best templates are arranged here so you can find them effortlessly.
Using any of the templates available on this website combined with your own content can help to fight the Death by PowerPoint.
Free PowerPoint templates under niche categories

Usually, people make presentations on a particular category so while finding templates; it would be easier for them to get templates of a particular type.
You can simply choose the category to which your presentations belong and you will have hundreds of relevant templates in front of you. Most people find the templates they need this way.
Related & Popular PowerPoint themes
If your presentation is on a particular theme, you can easily find similar templates of the same theme at Free PowerPoint Templates. Each product page with a template thumbnail and preview contains a list of related themes to that topic.
Using this feature you can navigate the site and find related templates for your next presentation project. Most of these templates are compatible with the major version of Microsoft PowerPoint.
In most recent versions you can improve your presentations using Apps from Office Apps. Installing Office Apps in PowerPoint is very easy and lets you enhance the functionality of Microsoft Office.
There are many types of PowerPoint themes and backgrounds through which you can choose the ones which you need. When you have some idea in your mind regarding how your template should be, this searching method can be helpful.
Explore the tags
There are many types of tags under which hundreds of templates are listed. If your presentation belongs to a tag that is already listed on the site, just click on it and it will show you all the other templates of that same tag.
This type of searching can also be helpful for users who are looking for a template under a particular theme.
Search by color
If you know about color science, especially concerning the usage of colors in information display graphics, you would know that all the color have a certain vibe to it. Every single color means something and evokes a certain feeling.
So, you must choose the color of the presentation background and slides as per the mood you want the audience to have. Thus, finding templates as per the color of your choice can be done at FPPT.
Search presentation templates by relevant keywords
Sometimes, it is difficult to find a particular theme even after having so many search tools. In this case, the best thing would be to directly search the keyword of the templates that you think might be proper.
On most occasions, you will easily find your required template once you make a keyword search. After using all the above search techniques, you can find numerous templates by searching a particular keyword.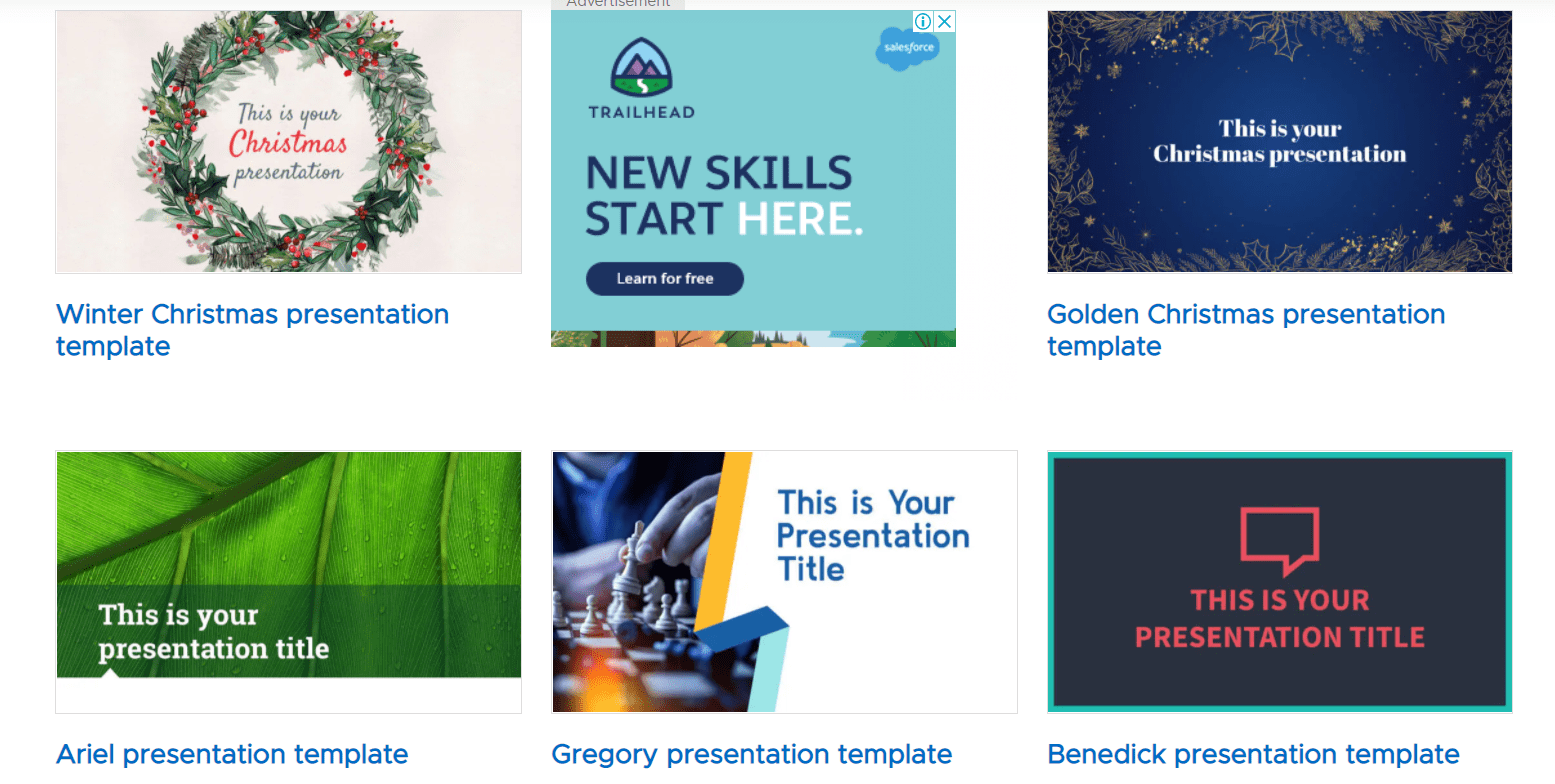 Quick Links
Conclusion | Free PowerPoint Templates 2023
Although there are many kinds of options when it comes to getting templates for PPT nothing beats the collection and quality of Free PowerPoint Templates. You can browse through hundreds of templates and choose the one that appeals to you.
Finding a template of your choice is quite easy as well. Thus, the next time you are looking for an awesome template for your presentation; do not forget to check out FPPT.