In this blog, I am going to discuss MiniTool Power Data Recovery Review 2023 in Detail
Are you looking for a trick, hack, an app or some easy way to recover your deleted files, deleted media and lost partitions on your Laptop or Desktop?
Then you are at the right place at the right time.
Be it personal life, school, college, or professional life, there are countless moments when you intentionally, accidentally or due to technical errors end up delete some files or losing important data and media.
What becomes even more frustrating is how to recover these lost data back.
Finding the right software for this task is actually a living nightmare because the tools we often find are mostly paid or are not stable enough to handle the recovery process properly.
So in this post, we will tell you how you can easily recover your deleted or lost data on your Windows and Mac machines FOR FREE, using this software called MiniTool Power Data Recovery.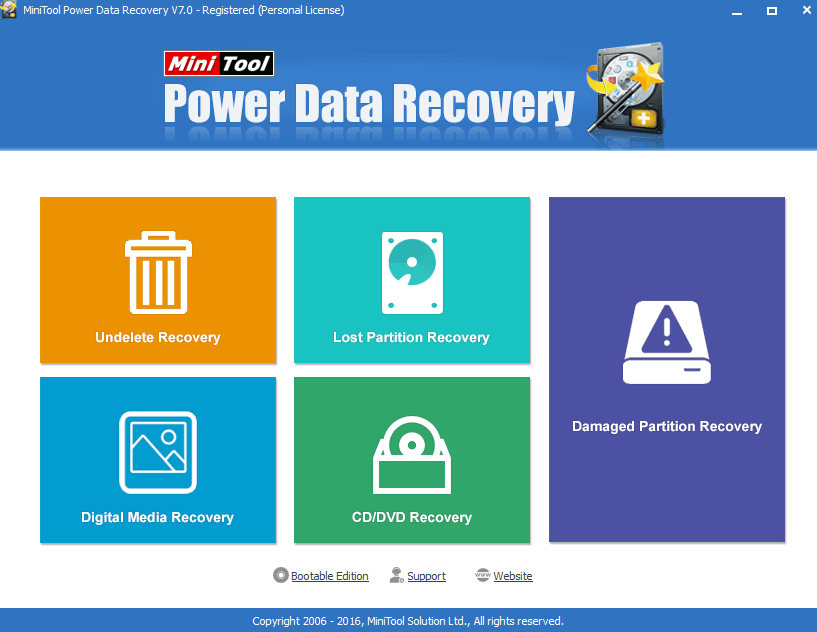 MiniTool Power Data Recovery Review 2023
MiniTool Power Data Recovery is an online free data recovery software that can be used to recover deleted files, partitions and digital media off of flash drives.
This program is free and has a very easy-to-use interface.
Apart from all this, MiniTool can also be used to recover data from CD, DVDs, memory cards, memory sticks, and flash drives.
The online tool is free for recovering data of up to 1GB. If you wish to recover data that exceeds the 1 GB limit, then you will have to download the
MiniTool Professional data recovery software from their website powerdatarecovery.com that will cost you $69.
The website provides two versions of the software to download according to the platform you work on.
Windows users: MiniTool Power Data Recovery 7.0 (Supports  Windows XP, Vista, Windows 7, Windows 8, Windows 8.1, Windows 10, Windows Server 2003, Windows Server 2008 (R2) and Windows Server 2012)
Mac users: MiniTool Mac Data Recovery 3.0 (Supports Mac Os X).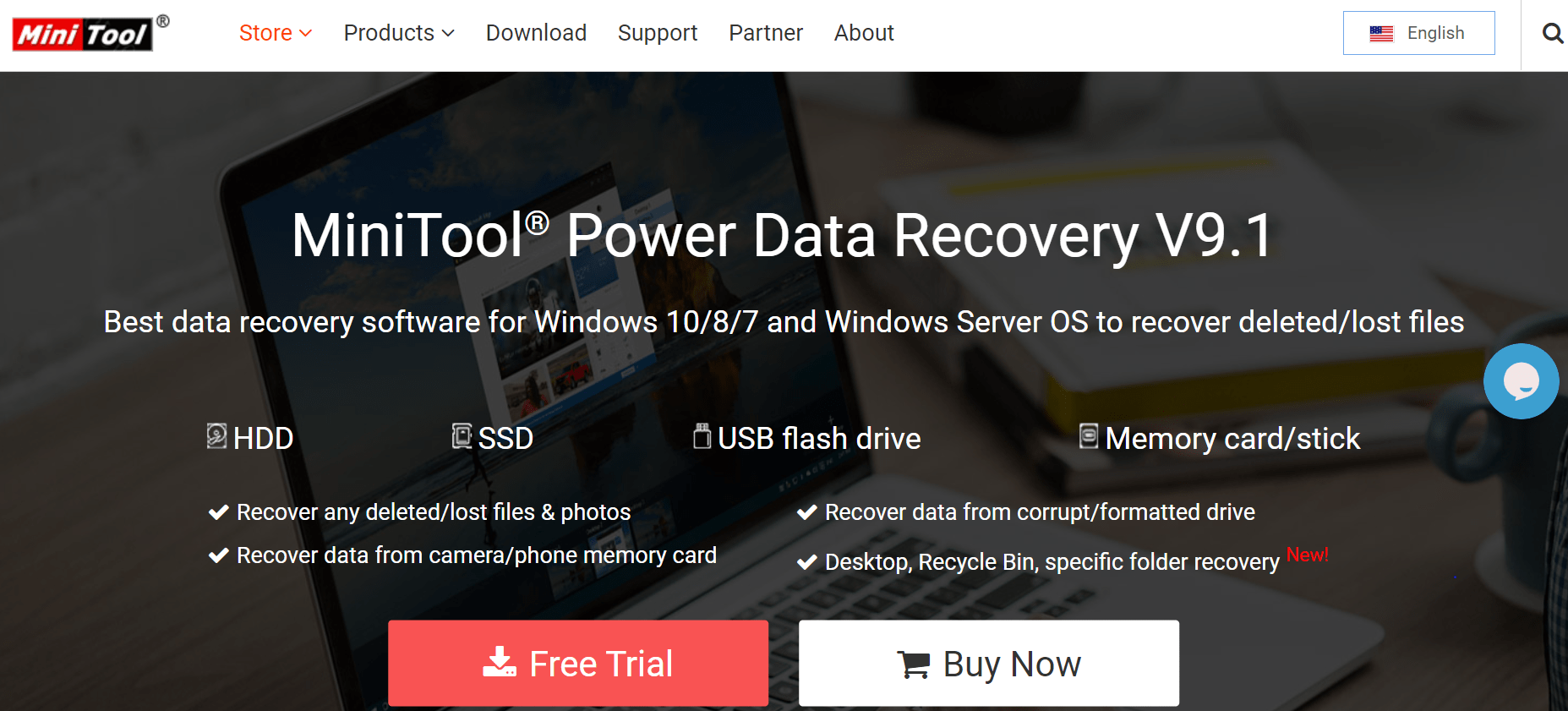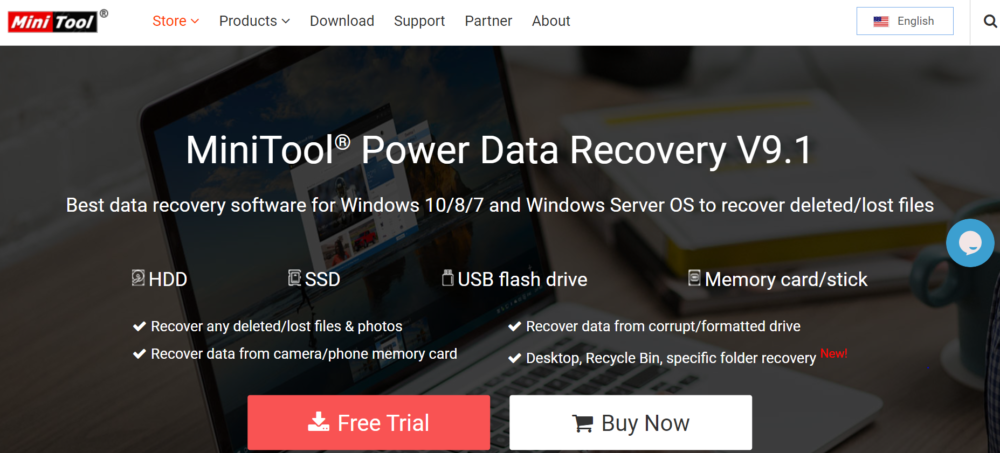 How MiniTool Works?
During the hands-on testing, the software performed just as good as any other with the most of the test media. But unlike other programs, this software provides no way in which you can designate the start or the end locations of scans in order to skip a bad sector. Bad sectors often force recovery programs to get stuck.
On a test disk, with bad sectors, the software worked throughout the night and was never able to move past the area that was damaged. It didn't even offer any hints as to why. This can be a problem.
Some of the other recovery programs we tried hung on this drive too, but you could set the scan so that it goes around these damaged sectors.
While the developers do intend on including a partial scanning option in the future, the fact remains they don't have this feature right now.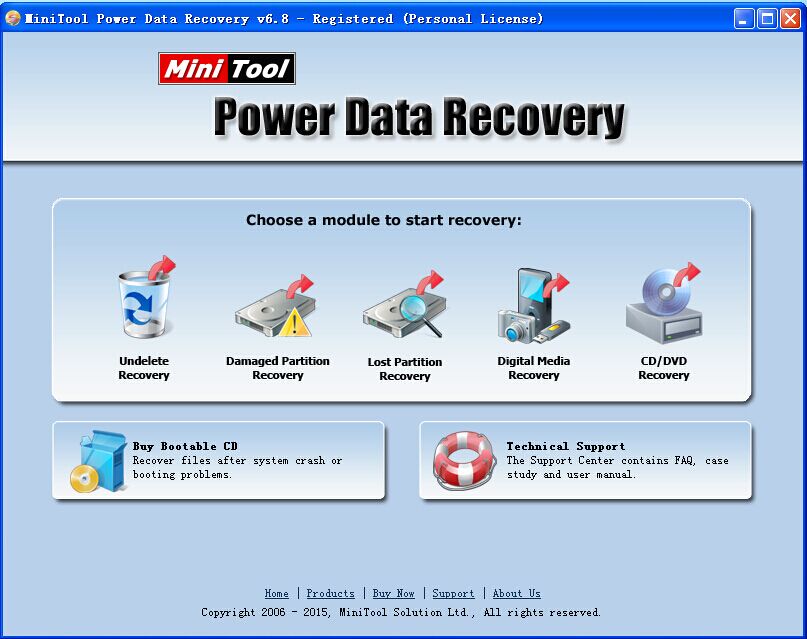 MiniTool Power Data Recovery Review: Highlight Features
Power Data Recovery offers some seemingly useful programs and recovery features for lost data and partitions recovery on both Windows and Mac OS for different situations.
Here are some important features you should know about before giving it a try.
Windows
Deleted Files Recovery
Digital Media Recovery
Damaged Partitions Recovery
Lost Partitions Recovery
CD/DVD Recovery
RAID Recovery
Mac
Undelete Recovery
Digital Media Recovery
Damaged Partitions Recovery
Lost Partitions Recovery
How Does it Work?
To be honest, the Power Data Recovery does have an easy to use interface that is convenient to Toggle through.
Operating the software is pretty simple and involves the following basic steps.
Select the right recovery module.
Select the disk, device, or partition you want to recover and scan.
Preview and save out your lost data.
Power Data Recovery performance
Losing data and recovering it has become one of the important things in my workspace since I chose to blog as a profession.
So testing the credibility of a data recovery app or software is rather necessary for me to use it in the long run.
So in the past 2 months, I tested the Power Data Recovery software against the most common types of recovery loss scenarios to see if it really does what it's meant to do.


Types of MiniTool Power Data Recovery 
Lost File Recovery
I tried testing Power Data Recovery on both my HDD and SSD. As I had expected, the program found all of the lost data on my hard disk drive (HDD). But it somehow failed to find 20% of my pictures on solid-state recovery.
I then tried its Digital Media recovery tool to the microSD card. The only complete recovery it could make was of my video files.
As for my photos, it recovered less than three-quarters of the pictures. It barely recovered any of the music files on the card, which was quite a disappointment for me!
Reformatted Drive Recovery
As I mentioned above, the software performed really well on HDD recovery, but just decent on SSD recovery and not so good on microSD card recovery.
However, the performance of the software reversed when it came to reformatted driver recovery.
Power Data Recovery performed amazingly at recovering files from my reformatted SSD. The software was able to recover about 75% of my lost data.
The recovery rate slumped down to 11% when tested on the microSD card and it fell to a complete zero when tested on the HDD.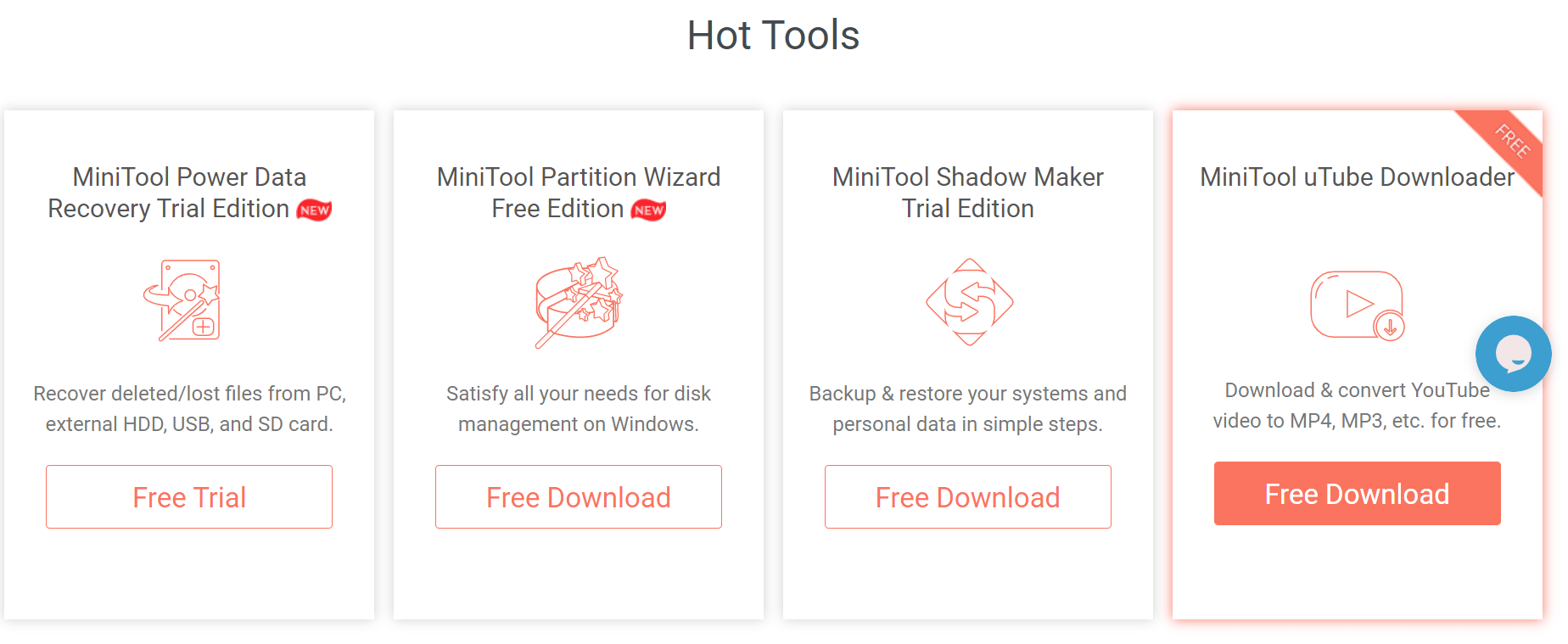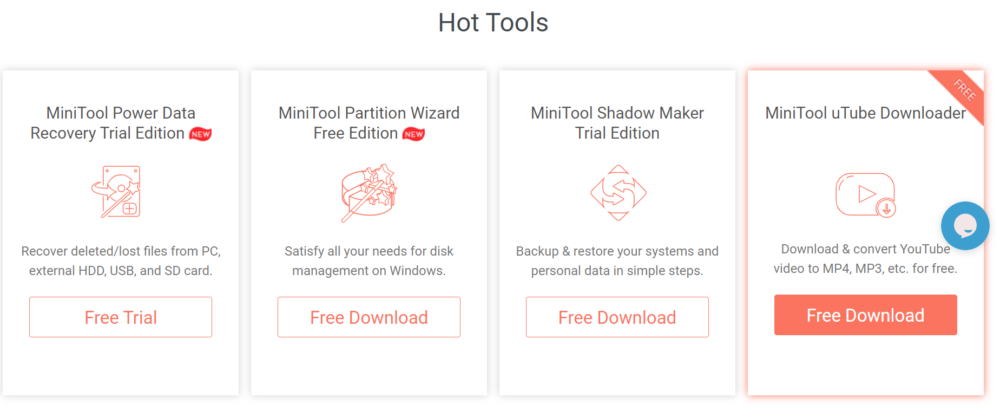 Micro SD card Data Recovery
Power Data Recovery failed to recognize any of the mobile devices I attempted to scan.
Plus, it would only scan the microSD card when it was connected directly to the laptop or computer.
Even after that, the data recovery from my microSD was just average.
Overall Scanning and Recovery
I left my laptop for Power Data Recovery to work overnight, but it never moved past the damaged area and neither did it tell me why. Bad sectors often cause recovery programs to hang or malfunction.
My test disk had some bad sectors and damage.
That's when I realized that, Power Data Recovery provides no way to designate the start and end locations of a scan when it comes to skipping bad sectors.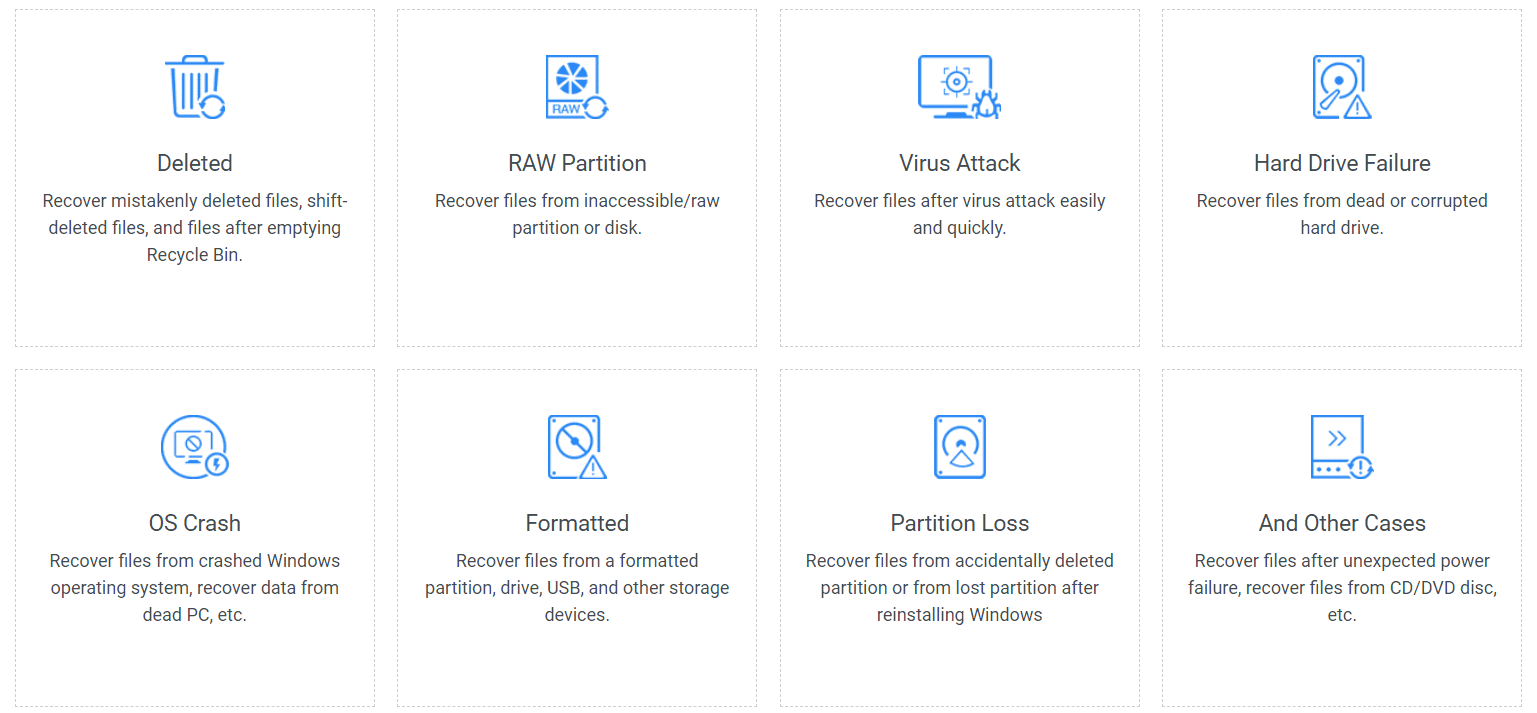 Quick Links
FAQs | MiniTool Power Data Recovery
🤷‍♂️ Is MiniTool Power Data Recovery Free?
MiniTool Power Data Recovery, free and read-only data recovery software can help to recover deleted, formatted, or lost data from hard drive, SSD, USB, memory card, and other storage devices easily and quickly.
🤔 Is MiniTool Data Recovery safe?
At least, it's free if there's no physical damage to your hard drive and you don't need to recover more than 1GB of data. MiniTool Power Data Recovery can recover lost or damaged partitions as well as damaged hard drives, flash memory drives, or optical media.
👍 How can I recover data from MiniTool power recovery?
Step 1: Start the recovery module. Run MiniTool Power Data Recovery and select the appropriate recovery module from the left panel. Step 2: Start the scanning for the recovery process. Select the hard drive you want to recover from on the right. Step 3: Save your recovered files.
Conclusion | MiniTool Power Data Recovery 2023
I have used many popular tools in the past for data recovery purposes which include R-Studio, Active@ File Recovery, Stellar Phoenix Data Recovery, etc.
To be honest, MiniTool Power Data Recovery performed at par with most of these programs.
It worked pretty well with the majority of my test media, files, and partitions. But unlike these programs, it doesn't allow you to skip sectors that might halt a scan.
Power Data Recovery is free and effective and does work pretty well when it comes to recovering data from a reformatted SSD, but its results fell far short of average in the other important recovery operations I tested.
So altogether, the software isn't really a path-breaking creation or a benchmark setter, but it still performs decently enough to see its name on the list of top 10 data recovery tools.