About Recover My Files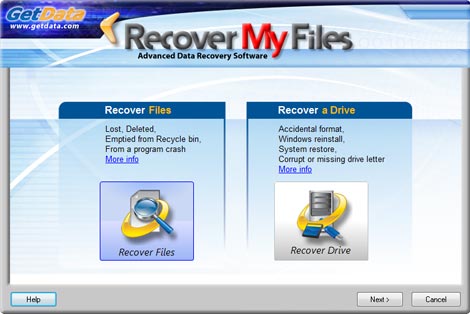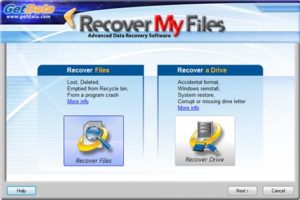 Recover My Files is the type of software that can recover almost any type of lost files from corrupt, formatted, missing, unallocated or raw drives. It can even recover files which have been deleted from the recycle bin or bypassed it completely. Simply click on the files, which have been found in order to preview them in a display window. You can even choose to use the text and the hex tabs in order to see the kind of raw data that has been recovered.
When you are using this software, you need to remember that you will not be able to browse the results while you are still searching for files. It isn't usually necessary for you to let the search scan your entire drive. Once you have found the files and the folders, you can choose to skip the rest of the search phase and rebuild the recovered partitions for viewing your files.
This software company specializes in the recovery of a number of different types of data. It is among their most popular offerings till date. According to the developer, the product can locate and recover almost every file type out there. In order to test effectiveness, we used the software on the most commonly used computers we have and tried recovering a number of different types of files.
Also read- Trend Micro Antivirus Review : Download Free Trend Micro

Setup
Installing this software is a painless and relatively quick process even when you are using it on old versions of Windows. As far as our test system is concerned, we were using a 32-bit Windows 7 version. It took less than a minute to install on that system, and there were no issues whatsoever during the installation. It doesn't automatically start or scan for any recoverable files after the installation.
But, it's configured to display a number of different tips for data recovery from the moment you open it. These tips contain a lot of useful information, but users can choose to disable them if they feel they are getting in the way.
Data Recovery with Recover My Files
After the setup, the first menu which you will come face to face with gives users a couple of options. If you choose to go with the recover files option, then you are going to be guided through a process which has been designed to recover files individually like documents which were deleted accidentally. If you choose to go with the recovery drive option instead, you will be guided through a process that allows you to recover the lost contents of your entire drive.
This has been designed specifically for users who formatted their drives accidentally or have reinstalled Windows and lost all of their files in the process. Both the processes support a number of different types of hard drives and more than two hundred file types. Also, the software works flawlessly while recovering files from various file systems including FAT16, FAT32, NTFS, etc.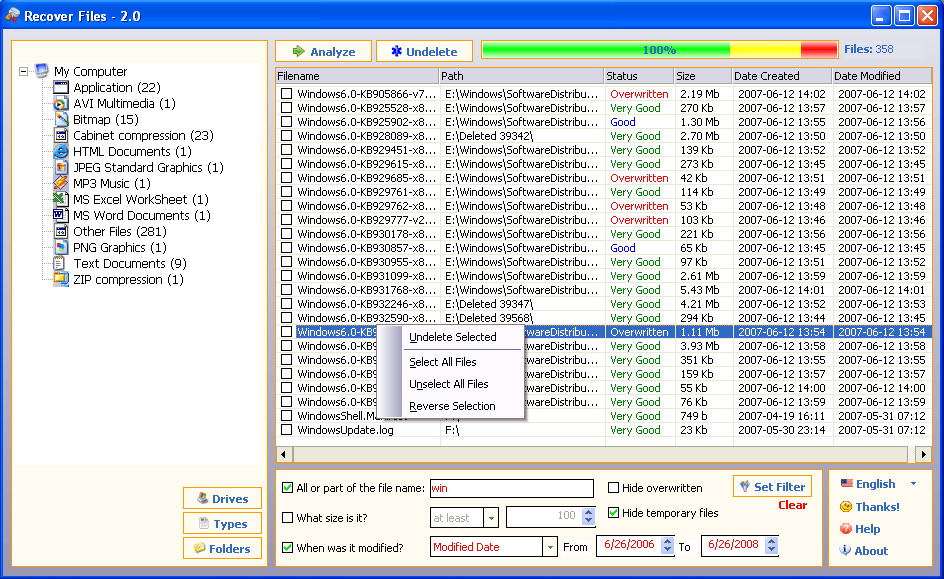 Effectiveness
Recover My Files software comes with one of the most effective data recovery tools out there. It isn't just capable of going through countless deleted files with ease; it is also capable of recovering all of them. While the searches might take a little while to finish, the results are almost always worth it.
In fact, when we were attempting to recover files from the test system, the software was able to locate and even recover files which had remained on the hard drive from an earlier installation of Windows. Also, while trying to recover files that were recently deleted, the software had absolutely no problem restoring them completely.
Features
Burn data to a disk: For any user who doesn't have enough free space, this is an excellent feature. It allows users to burn their recovered files to DVDs or CDs
Batch file recovery: With the help of this feature, users are able to recover a number of files at the same time. This helps save a lot of time when you are trying to recover multiple files
File previews: This preview function allows users to look at parts of the files that are recoverable. For photos, which might not have very descriptive names at times, this feature can be a very useful one
Updates: The developer provides regular updates and the main menu has a button which lets you check for updates with a single click
Ease of Use
For an application that is so effective when it comes to recovering data, this software is very easy to use. When you are searching for files, the software is going to take care of everything on its own. Once the files that can be recovered have been located, the users will be given a list which is very easy to go through.
From this list, they simply have to choose the files which they would like to recover. Then, they will choose a recovery location for files and then wait for the software to retrieve them. Overall, this process is quite a breeze when it comes to recovering your files.
Also Read:
Help and Support
This software gives customers a number of resources and offers some really decent support options. The support center can be located on the developer's website. It has a lot of program-specific information in it and a number of video tutorials. Users who require extra help can also submit support tickets to their support staff. They will respond to all of the inquiries through telephone or email.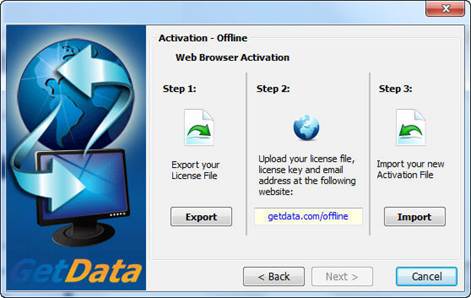 Pros
The software is able to locate and recover more than 200 file types
It has a number of filtering options which make it very easy to locate specific files
Recover My Files is able to recover lost data from corrupted or formatted drives easily
It can support almost every version of Windows out there
There are a number of help videos and tutorials available on their website
Cons
The interface looks old and outdatehttps://www.youtube.com/watch?v=MxY9GQexbHU
Summary
This is a terrific system utility which features one of the most comprehensive data recovery abilities out there. Users who accidentally delete any important files are certainly going to be pleased with the ability of this software to recover almost all of their files effectively and quickly.
If you have to recover deleted files, this is the perfect software for you. It is an easy-to-use-utility which can locate and recover more than two-hundred file types. It will present all of the recoverable files in a very organized fashion, and most of the users should not have any problem whatsoever when it comes to finding specific files.
Even users who require help can turn to the video tutorials for more information. This software isn't perfect, but it is terrific in a number of ways. Give it a shot; it certainly won't disappoint.
Hope this review given about Recover My Files helped you in taking right decision.