Are you looking for an unbiased KingSumo review? Read here the detailed review of KingSumo with benefits, pros and cons and pricing.
About KingSumo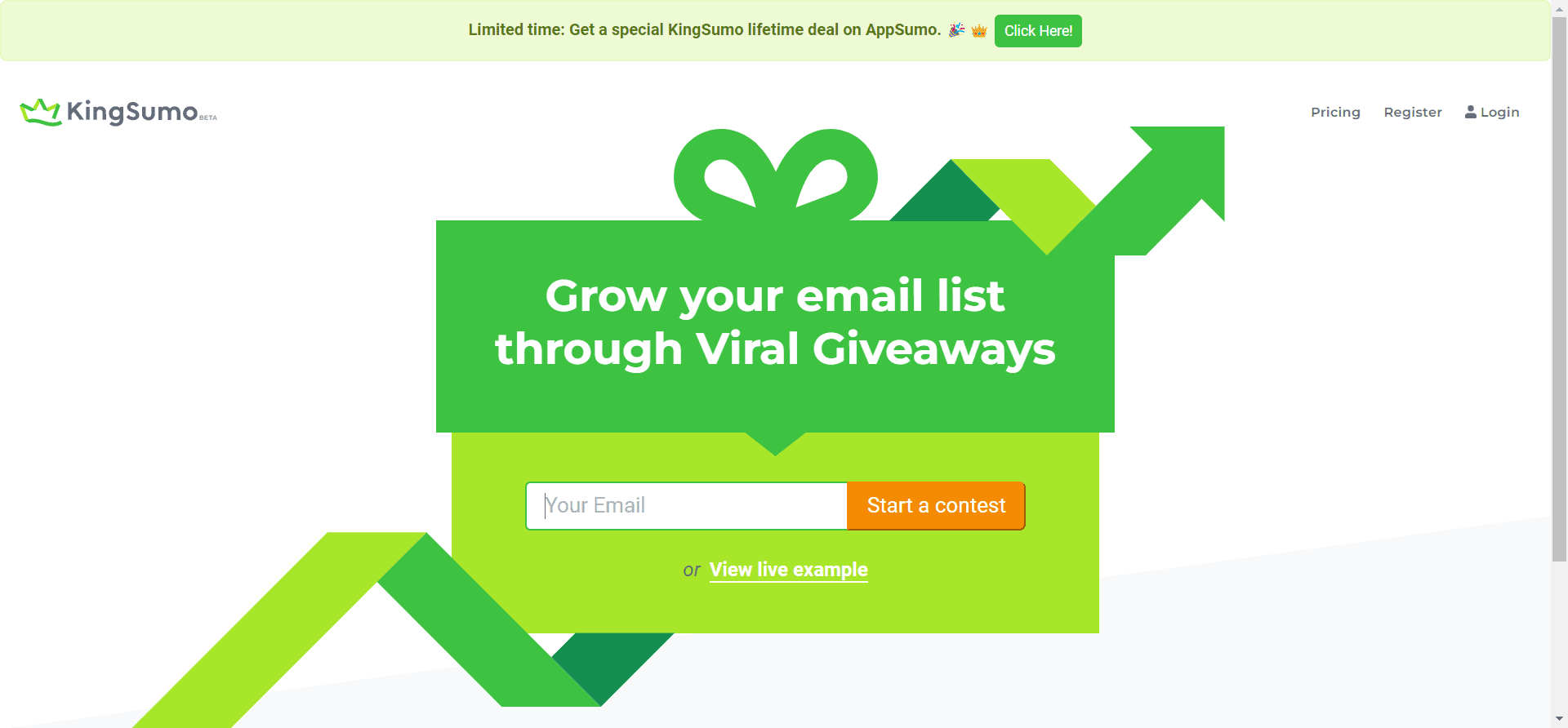 KingSumo is an email list-building platform that allows you to give away virtual or physical things to grow your email list. You can receive leads for a fraction of the price of Instagram influencers, Facebook ads, and other marketing channels by using KingSumo.
It's great for small businesses and entrepreneurs who wish to use viral giveaways to produce a large number of new leads.
KingSumo is a user-friendly platform. You'll have your first contest up and running in no time. All you have to do now is create a brief description of your offer and select the number of winners you want. You can give away products, both virtual and tangible, as well as partner products, a PDF, and so on. The fun begins when you go live with your giveaway.
When someone enters a KingSumo offer, they can share it with their friends to get three bonus entries, increasing their chances of winning. And the more chances they have to win, the more eager they are to share.
Also Read: AppSumo Discount 
KingSumo Features
KingSumo has a number of features that make it a popular giveaway tool for increasing your social media presence and viewership. The giveaway builder, for example, is straightforward and quick to use, and the setup procedure just takes a few minutes.
You can also utilise KingSumo to conduct a raffle and reward participants for completing extra tasks. Users can enter your giveaway by joining your email list, or they can gain bonus entries by clicking a link or liking you on Facebook.
The following are some of KingSumo's primary features:
Make as many giveaways as you want
Send an email to enter your giveaway.
Create a reward cover image and upload it.
Bonus social media giveaway sharing activities if you use your own logo
Following actions on social media as a bonus
Zapier + 3 email marketing integrations.
KingSumo Pros & Cons
Pros: 
Free web
Setup is simple.
Options for social sharing
Make as many giveaways as you want.
You need to pay only once.
Email assistance is available.
Cons:
Distracting branding in the free version
No verification for entries
Cannot collect participant names.
KingSumo Pricing
The software is available for a one-time fee of $47, which grants you lifelong access to this fantastic gift tool.
As illustrated in the screenshot below, they also offer built-in recurring programmes for erasing branding.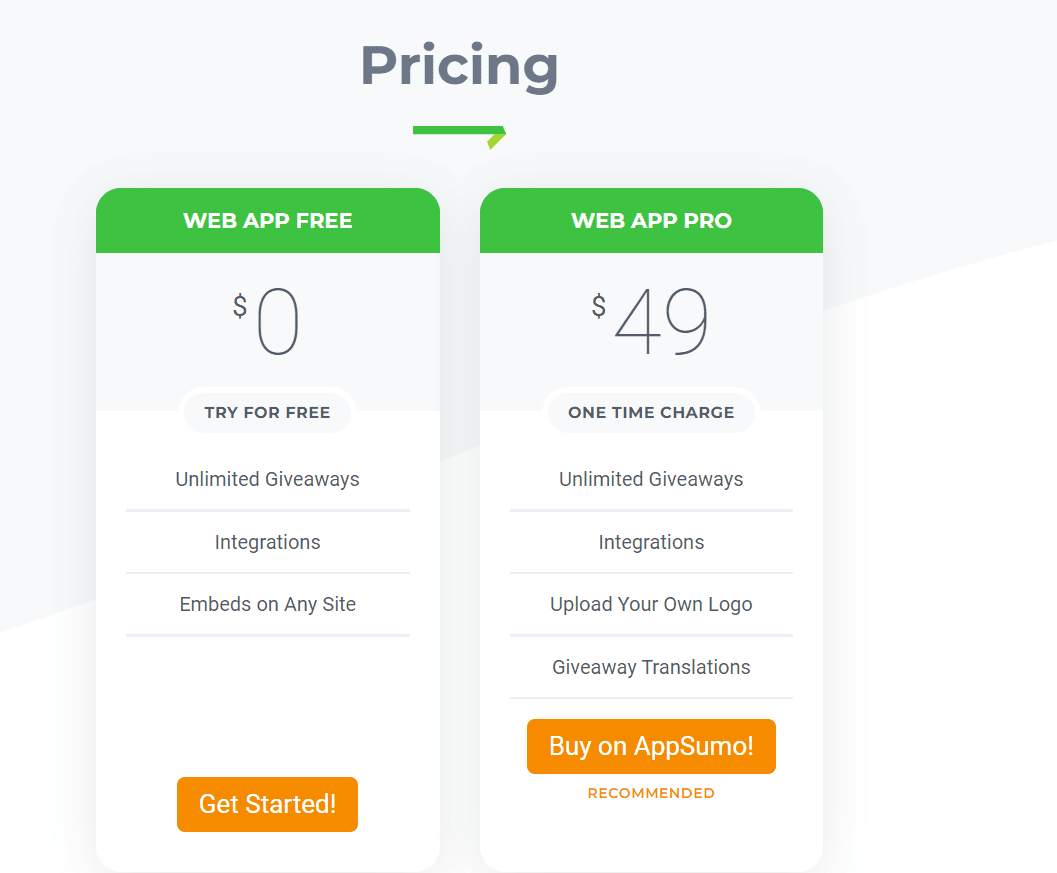 King Sumo Integrations
KingSumo integrates with Mailchimp, ConvertKit, SendFox, and all other software.
There's also a Zapier connector for sending email data to other email marketing systems. It doesn't appear to be compatible with any Zapier alternatives.
This is a minus point for you if your email marketing solution isn't integrated and you aren't a Zapier customer.
In the meantime, they should provide webhook functionality to improve the integration process.
Conclusion: KingSumo Review 2022
KingSumo isn't only about low-cost, automated lead generation. It also makes it easier for your prospects and participants to perform the steps you want them to take. Bonus entries for additional activities completed by the participant can be included into your promotion. You can integrate a widget or the entire giveaway unit on any website using KingSumo.
There are also automatic reminders at the halfway point and at the end of the offer to keep your entrants interested in the prize and promote additional sharing.