This blog is about VIPKid Review 2022, It is a great platform for teaching kids and earns money online.
VIPKid Review 2022: Is VIPKid Legit Or A Scam?
Introduction
Teaching is one of the best ways to earn money online, and do you know why? Teaching is very valuable and can be a way to change the lives of others.
Are you looking for the right answer to know if VIPKid is legit or scam?  So the good news is here, Vipkid is legit, and not just this VIPkid was featured for the top 100 companies that provide remote join in the year 2018 in Forbes as #1.
It has been rewarded with many other awards also. Want to know more about Vipkid, here it is; the most honest review. Happy reading!
What Is VIPKid?
VIPKid website is a platform where the ESL teachers are paid to teach kids by video call. This is based in China.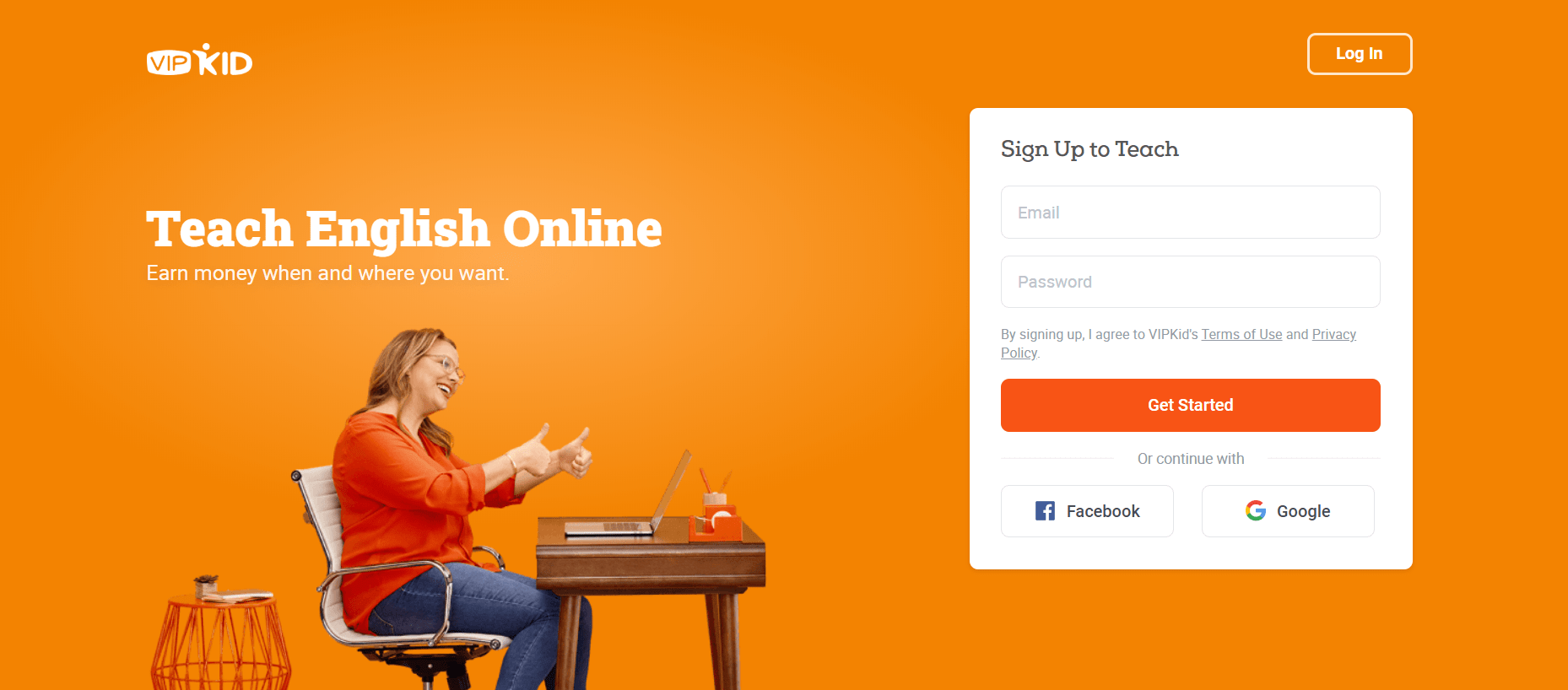 Jessie Chen along with Cindy mi had started this in the year 2013 and since then it is growing very fast and is attracting various other investors, one of the major investors named Kobe Bryant.
They have been awarded a list of awards, which are the top 21 Global Innovation, US- china entrepreneurship, and many more.
Vipkid is the best opportunity for teachers to gain income and is good for teaching which can be done across the world.
For teaching, through Vipkid you have to go through the vigorous applications process. If you get approved then your profile will be seen by Chinese parents and if they approve you then you can be selected as their child's teacher.
You will be teaching kids one on one.  Each lesson is for about half-hour which includes 25 minutes of the actual session and 5 minutes is given for question and answers or doubt sessions. The range in age of kids you will be teaching
The teachers have to teach kids who come between the ages of 4-12. The class has formed its core guidelines and is responsible for providing you with all the material your child needs. The material provided to you must be well-reviewed at least 6-12 hours before the session
The teachers will be provided with a complete curriculum and can also adapt to teaching as per their convenience. At the end of these sessions, the teachers have to provide feedback from their students.
Is VIPKid Legit?
There is so much misinformation available on the internet which makes it so difficult to know where and how you should start with anything you want.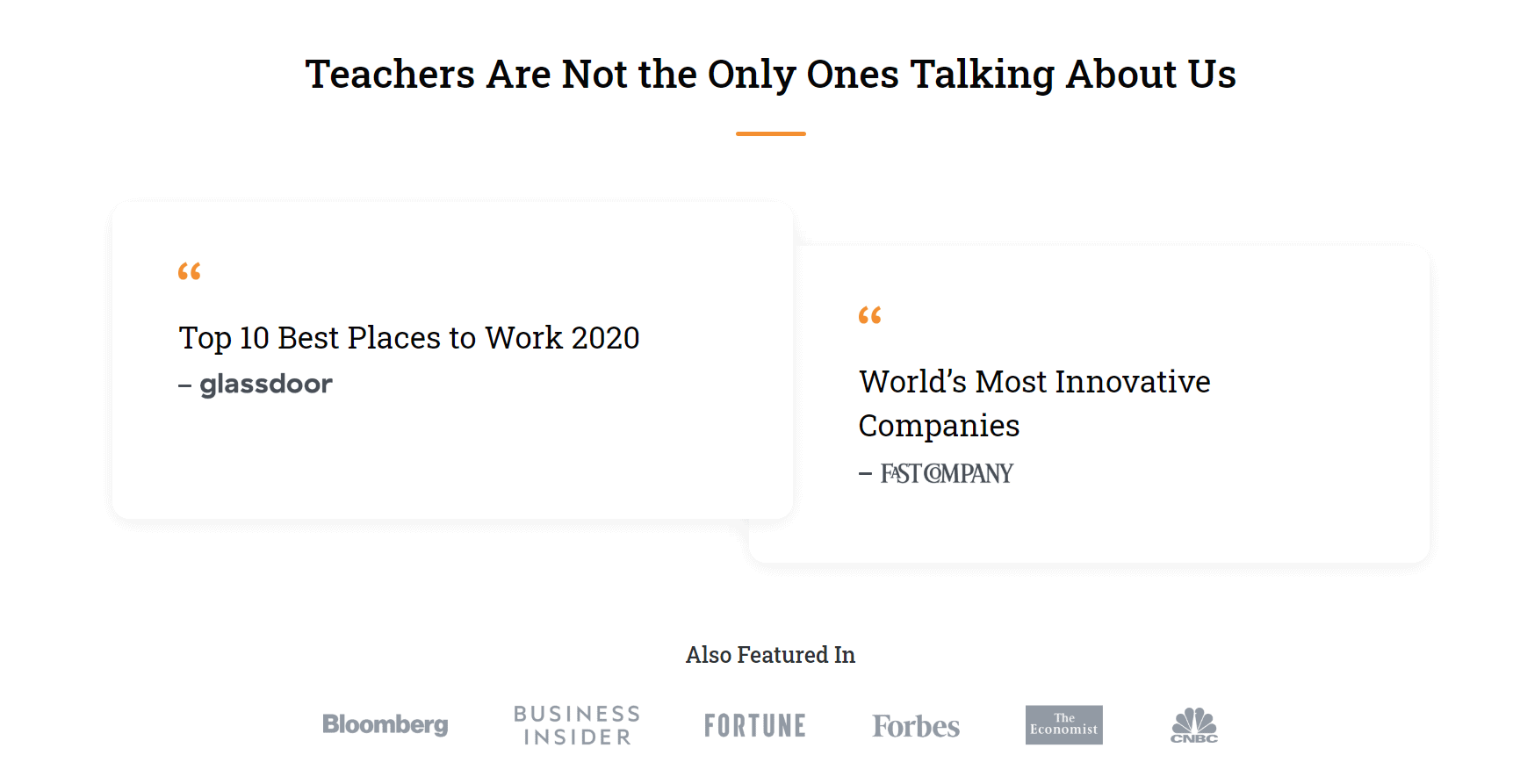 Has the government declared teaching the English language to people who don't know English against rules? I'm sure no such law has been passed!
Because all this program does is allows teachers from various places to teach English to children using online platforms. So it is not a SCAM!
I know the first thing that probably comes to your mind is that is Vipkid for real or a scam. This is a very valid question and especially if you have been fooled online before.
And you would be relaxed if I told you that this is a legit program, so here Vipkid is a very legit program and has been awarded as #1 in Forbes also for top 100 companies for remote jobs in the year 2018.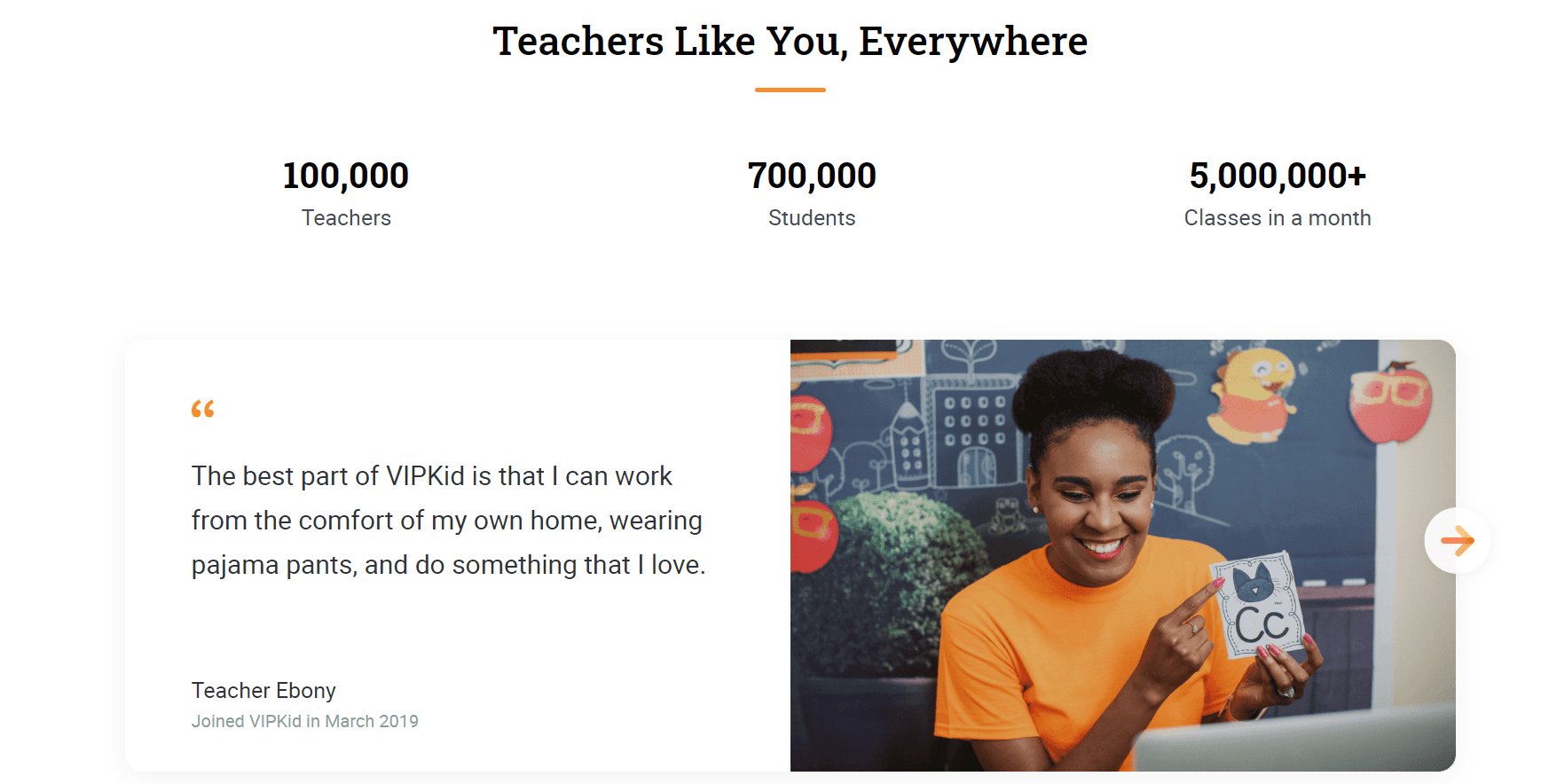 I have gone through reviews that say Vipkid is a scam, but this is not true at all. They have their problems that occur when the business is at initial stages but it is a great side hustle for teachers and also can be converted into a full-time job.
Which I think is great! I would say Vipkid is a real deal and a very legitimate online business. 
How VIPKid Works?
If you wish to work from home and at super flexible timings may be because of health issues, or because you have young children; online business is always a good go! And definitely, Vipkid is a great choice for teaching online.

Now, let's know how this works exactly? Lessons to be given are around 25-30 slides and you would require a list of things like a laptop, a good network, webcam setup, and a headset.
You can also make use of various things like crayons, or a whiteboard, or even stuffed toys to make the sessions interesting and interactive. To know more in detail read ahead.
The first huge barrier that will come in your way will be the process of being hired. This is not like other online sites where you create your profile, add your credentials, and get selected easily.
VIPKid has a tough screening process (which in the end is great for your children and the teachers that get selected). You will need a Bachelor's degree, and you also have to keep in mind that they do not accept any kind of exceptions.
Once you have made through this screening process, next you will have to give an interview and also some demo sessions.
In the demo session, you will have to display all the activities you will perform, it includes time management, your skills related to ESL teaching, and how will you gain answers from children.
The process of evaluation is as follows:
Step 1- Submission of a resume
Step 2- one-on-one interview or a recorded interview (this goes on for about 30 minutes)
Step 3- Introduction to teaching and demonstrating ESL teaching skills.
Step 4- Mock classes or Demo classes (this has to be done for up to 6 days)
Step 5- Last but not least, signing of contracts and upload the required documents.
Step 6- Finally a full-fledged Vipkid teacher!
 A more detailed evaluation is done based on:
Classroom Management– How one manages their class is very important and a very crucial part. It depends on how you will appreciate your students and also scold the child when needed.
Planning lessons Well– This showcases your teaching skills, a teacher needs to plan lessons before conducting any class. The teacher must know how to make the class full of fun, interactive, and educational for students.
Pace And Time Must Be Efficient– The teacher must know the pace of her/his teaching. The slides should not be covered so fast that the students barely understand anything, and they shouldn't be so slow that the entire portion is running behind. The teaching pace certainly depends on the level of grasping power of students but the teacher must have good skills to maintain good timing of sessions.
Rapport– This is a very important part of teaching especially when you have to teach younger kids. The teacher must have good interactive skills with their students and maintain a positive rapport.
Energy Level– The energy level of the teacher must be appropriate, because if the teacher is very dull then the chances are 100% that students learn everything with that dull mood only. The energy level must be varied in every aspect like reading, writing, performing a skit; every activity requires a different energy level.
Lesson Objectives– The objectives of teaching must be very clear and well planned. A teacher must know what is to be done and how is it to be completed. Like phonics is taught before reading and comprehending.
VIPKid Job Application Process
You need to go through an entire process before being a teacher for VIPKid. Let's go through every stage.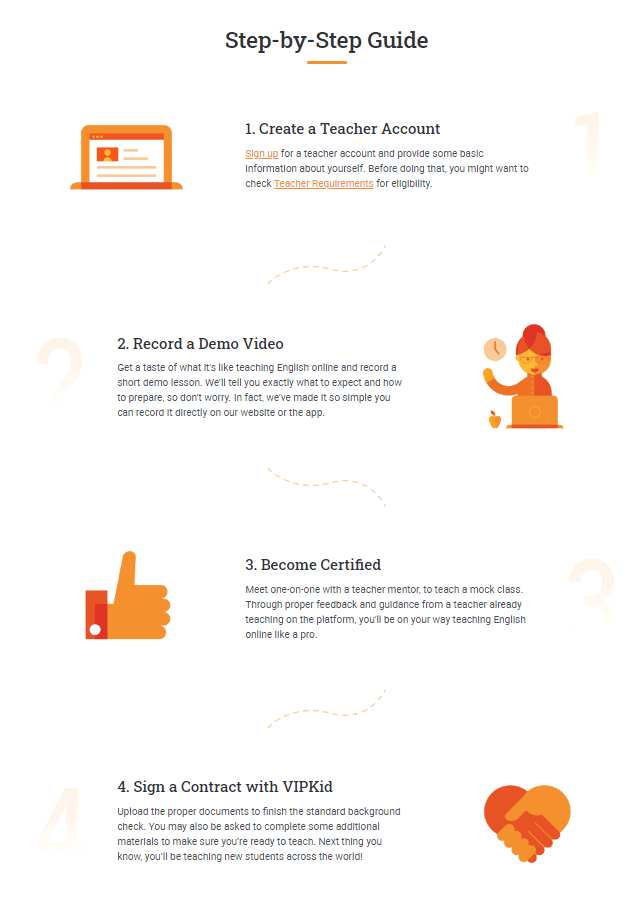 Create Profile And Fill The Details For An Online Application
You have to create your profile, providing every detail asked there. You have to make sure to mention your experiences from the past along with the necessary details, and also remember to mention any teaching experienced that you've had in the past (if any).
Interview
After you have gone through a screening process and you successfully get through it, then you will have a one-on-one interview with an interviewer. In this step, you have to give a demo session to this interviewer just like you would teach a 5-year-old child.
Remember this is a very crucial stage and it determines the level of your payment, so it is advisable to be well prepared beforehand. This is a great opportunity to show your skills and talent. You can also record a demo session of 30 minutes if you wish to.
Training
VIPKid offers you a training session in which you will be entering into their certification center. Here you will be trained on what is to be done, how things take place, teaching patterns, and loads of other things.
This is not a long-time training; it requires a few hours to finish your training after which you will have to conduct a demo session.
Mock Class
Now that you have gone through your training session; you will again have to conduct a mock session with the teachers of Vipkid. You will again have to teach them a session like you would do with a five-year-old.
You do not have to panic if you don't get through this for the first time, you will have chances to redo these mock sessions. Isn't it great?
Best advice for mock sessions- Teachers have discussed their reviews where they say that the most difficult part is to maintain the timing of the session. You cannot end too early or pull the session too late.
One must maintain their energy levels and check their animating skills to crack this mock session. Many people suggest not talking extra in these sessions.
There is a huge difference between teaching in actual classrooms and teaching in an online one. When you have to teach online you have a limited time where you have to convey the topic well to students in the given time frame.
It is advised that the teachers make use of props and make the session interactive and attractive.
Signing Of Contract
Finally, when you have successfully finished the above stage; you will sign your contract and submit all the necessary documents. After this, you will officially be a VIPKid teacher. Yay! You did great!
How Do I Teach For VIPKid?
VIPKid is an online program, where teachers have to crack a strict selection process before they are hired. They have to undergo a complete process of a job application.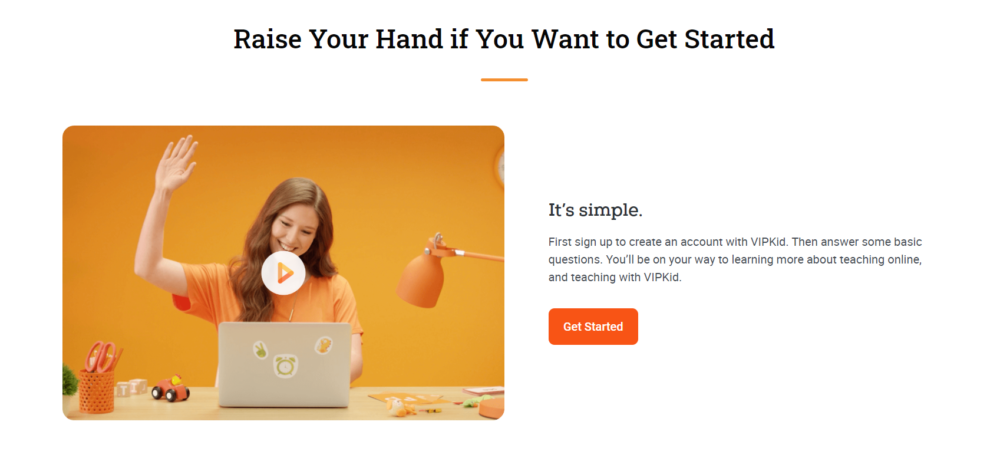 Once you are hired as a teacher you will be provided to take online classes that go up to 30 minutes, out of which 25 minutes are dedicated for teaching and 5 minutes are given for question and answer session.
You also have to provide feedback from the students. The teaching pattern is quite flexible and all of this can be done form your own house.
Along with this, you have to remember that you will only be selected if you have a bachelor's degree and you also have to be good with the latest technological knowledge.
There is a list of requirements that you will have to fulfil as a teacher. We will see the contents of the list briefly in further review.
VIPKid
Teaching Requirements
VIPKid is extremely strict when it comes to hiring the teachers for their online program.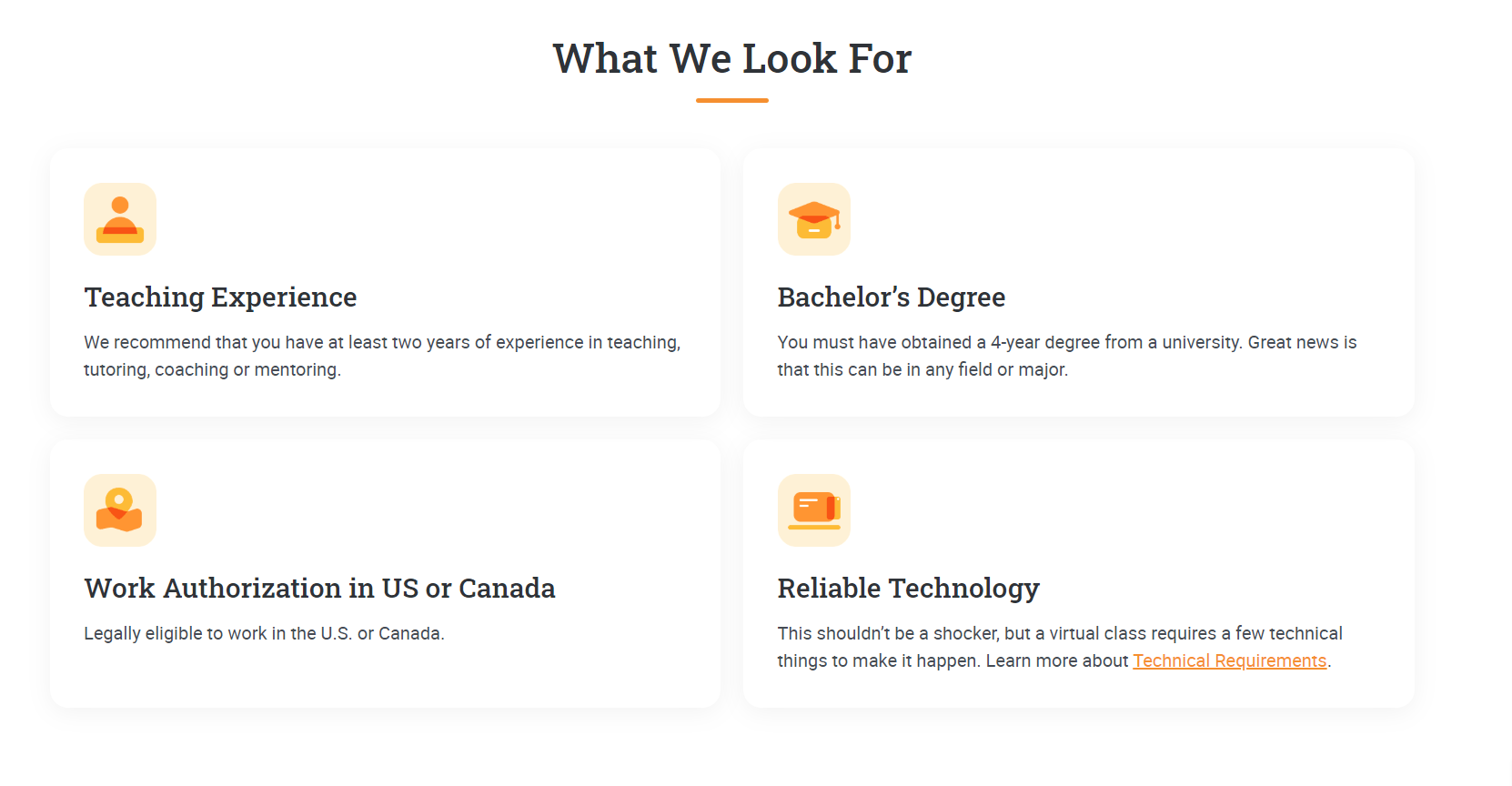 When you compare them with their competitors who hire their teachers leniently and are known for not having criteria that is well defined, they are known for hiring their tutors after a very strict screening process.
Vipkid has made a great reputation in their area on being the most thorough when it comes to providing jobs. They want the best for their students. There is a huge list of requirements that teachers need to fulfill.
Also note: From December 2019, Vipkid has stopped hiring teachers from California because of a recent law that was passed.
Requirements:
A Bachelor's Degree– this is one of the most basic requirements that is asked by Vipkid. You have to have a degree to get a job at Vipkid. There is no exception when it comes to this. Even if you are pursuing one, you won't be allowed to teach until you graduate. Hence, you will have to wait to gain your degree to apply for this job.
Native English Speaker– One has to be very fluent in speaking English because this job requires one to teach English to children who are 4-12 years old.
Experience– it is required that you have an experience of at least two years. But, you do not need to panic if you don't have any such experience because if you have been a tutor or have volunteered any teaching, you can apply for Vipkid.
Eligibility To Work– Although you are allowed to work from anywhere you want, still you have to be legal for working in  North America.
TESOL Certified– The ministry requires an English teacher to have a certificate in ESL teaching. However, VIPKid has recently started with its certification program that can be completed in less than 10 hours. It is named a TESOL Certification program.
Background Check– though this is not stated directly in the list of requirements, this happens behind the scene. You may be allowed to teach students, but your background will be in continuous check to keep a track of your records. They will check if you have any sort of criminal record, or any information that you are hiding might come up soon. This happens with the help of details and documents you submit to Vipkid.
Technological Requirements– Since this is an online program the teachers need to be well adapted to the latest technology.  Along with above-stated requirements, if you wish to be a teacher for VIPKid, you need to have well adhered to the latest technologies.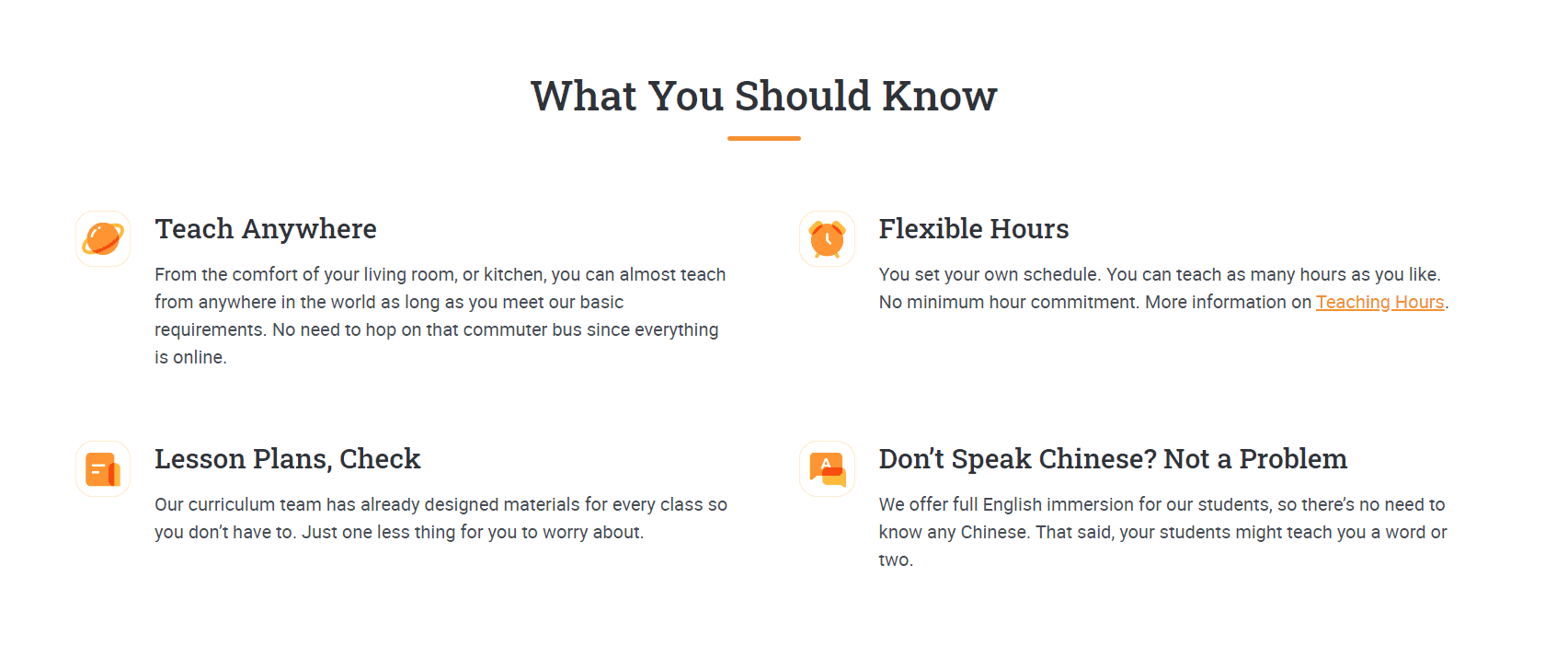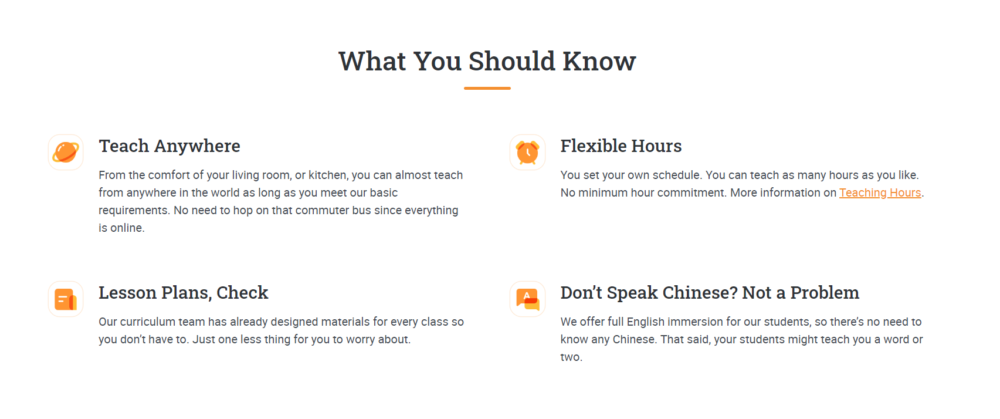 Device Requirements:
PC– this tells you that you should know how to use various computer devices like windows, Mac, desktop, etc.
Use Of Headset– you can be audible to your students with a good headset. Remember a headphone with mic is not at all acceptable.
External Camera or Integrated Camera– You must have a good HD webcam and must know how to use it. If you have the latest desktop then chances are high that you have an inbuilt camera.
System Requirements:
To check what system and browsers are needed, go ahead:
If you have a windows Pc then you need at least Windows7, and if you have a mac then you need to have at least OS 10.10.

You need a minimum of 4Gb RAM

You will be required to have the latest flash version.

A CPU that is at least the Intel Core i3 processor.

You need a stable internet connection that works at a speed of 20 Mbps or more (You can do this by taking a Speed test)

The chrome version has to be Chrome 58 or more.
You need a contract that is the latest, which is a 6-month renewable contract.
VIPKid Payments And Incentives
I've read about this and tried to get a correct answer, are the expenses paid by VIPKid? Expenses include whiteboards, props like stuffed toys, flashcards, magnets for alphabets, etc. I have not got an answer to the above question yet.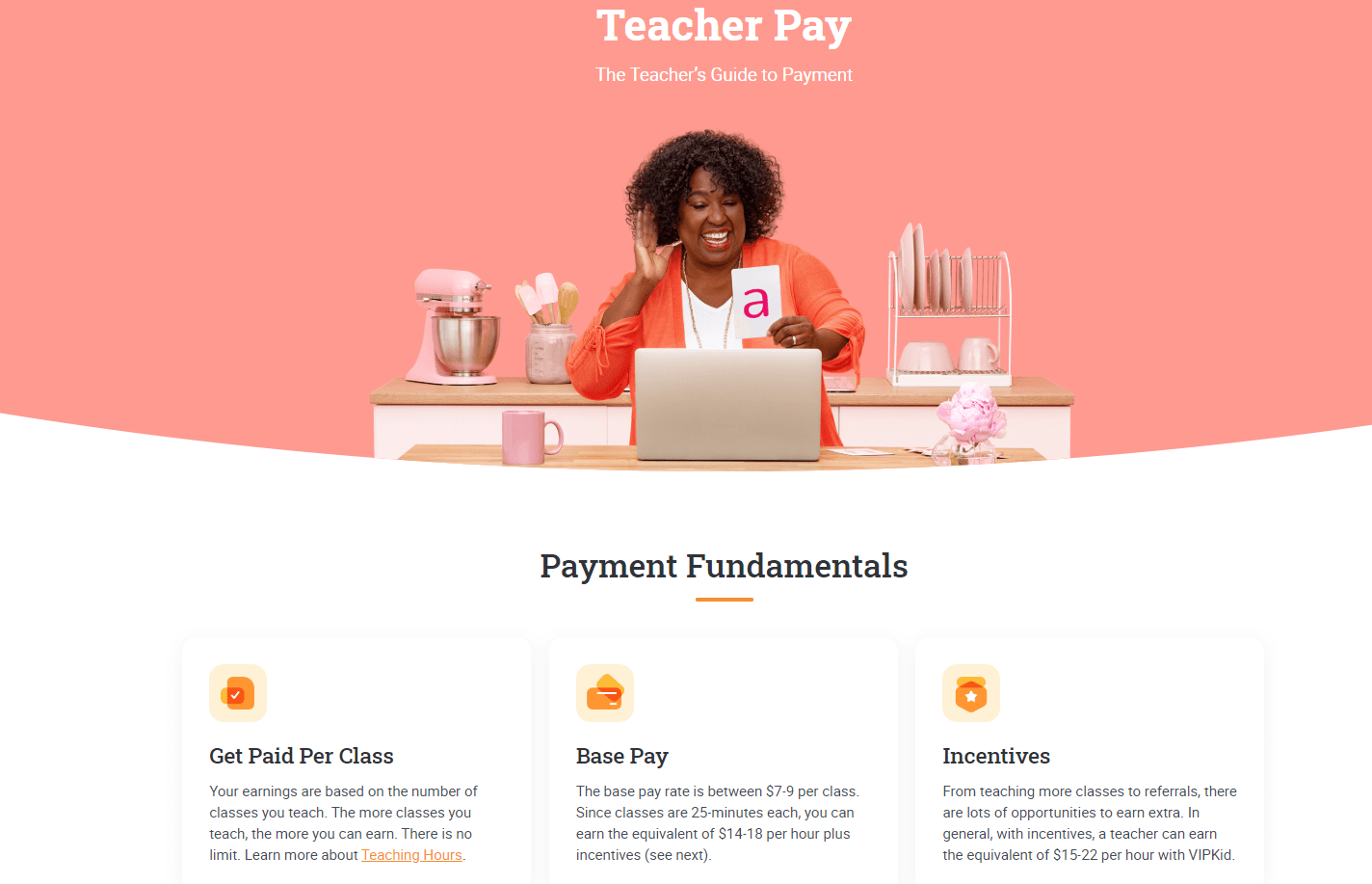 The base payment given by Vipkid is $7.0- $9.0 for every 30 min session you conduct. Which means you can earn about $14.0- $18.0 every hour. This just does not stop here, you get additional incentives also.
These base rates are determined by the way your demo class performance took place. The incentives are given for every half-hour of good performance.
Incentives
You get up to $1 per half-hour as a participation incentive.

If you are punctual and teach according to the time frame. Also, finish the session on the time you get $1 as an incentive per half hour.

The incentive you receive is decided by the number of slots booked for you, the number of students that book sessions with you, and the number of sessions you finish each month. VIPKid uses this strategy to check the quality of your teaching.

After adding up all the incentives it is said that you can earn around $14 per hour to $20 per hour. Some reviews say that teachers have also been earning $100 plus in a day.

VIPKid also has certain contests and bonus periods.
When you analyze this entire pay scale, you would feel that $100 per day is not too much. But here, consider these points:
You do not have to travel anywhere to do this job. You will save on fuel and also the expenses that your car might incur.
You do not have to buy expensive formal clothes. Get extra tax benefits when you work from home. You wouldn't waste money on eating expensive meals, on the way back home.
You can move to a less expensive place to stay because you do not need to be close to any workplace. As your workplace is your home only.
All you need is a good device and a good internet connection.
So, How Much Can You Make?  
The salary you get from Vipkid will be completely dependent on the way you perform at your demo session and the availability, but let's take a rough example ahead.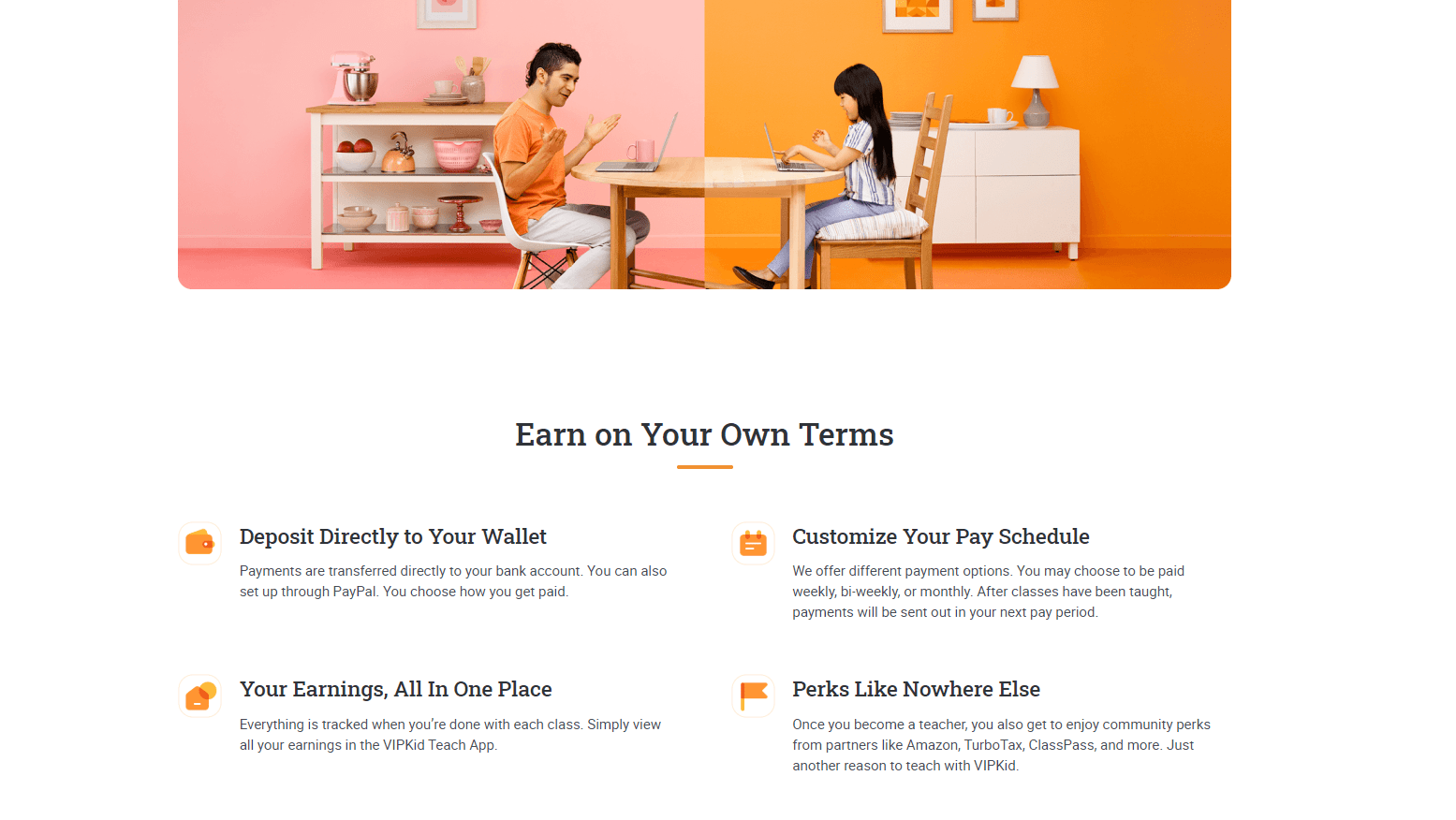 Let us assume that you get $9 for every half hour or $18 for every hour, and you teach about 50 classes every month. So now, your basic salary would come up to $450 per half hour. 
With an addition let's say that you are always punctual to class and take good care of the time provided to you, so here you will get $1 for every class which is $50 for 50 classes.
And you also get $1 for good participation in every class, so now you get $50 as an extra incentive and also you have 10 students who have signed up for your session, so that makes it more $50 ($5 per student).
When you add up all of this, you will see that you make $600 for a month. This is not bad at all!! And remember the perks I told you above?
How Do VIPKid Students Find You?
So, you are hired as a teacher for VIPKid? Wow! That's superb. This is a great online opportunity but here is the most difficult part now! How to fill in your slots?
Honestly, getting students for your class is not at all an easy task but once it's done, then it will be worth it.
To gain maximum bookings, you should make use of a short notice button. This button, the short notice allows the students to book your class one hour before it begins. 
A small tip says that if you have a short note session you should open sports early in the morning; make sure that you set an alarm every morning. Also, there are some more tips for gaining maximum bookings:
If it is January or February the chances are very low to get a good amount of booking. The Chinese New Year affects this way too much than anticipated.

Make the best profile, optimize your profile. Many people take this very lightly which is very wrong. You should have a good Vipkid profile bio and also a good profile photo.

Do not wait to open slots. I will repeat this again. It's very important to grab every opportunity and not keep waiting for slots.

You should open PT and PPT slots.

In addition to all of this, you can get certified also.

If you still don't get slots you can close and re-open the slots.

Open short notice sessions, especially alarm them from mornings.

Be persistent and consistent with your booking techniques.
VIPKid Working Hours
When you talk about Vipkid, there are no specific hours. It is completely flexible and according to your convenience. It is all up to you, you can work how little you want or how much is possible from you.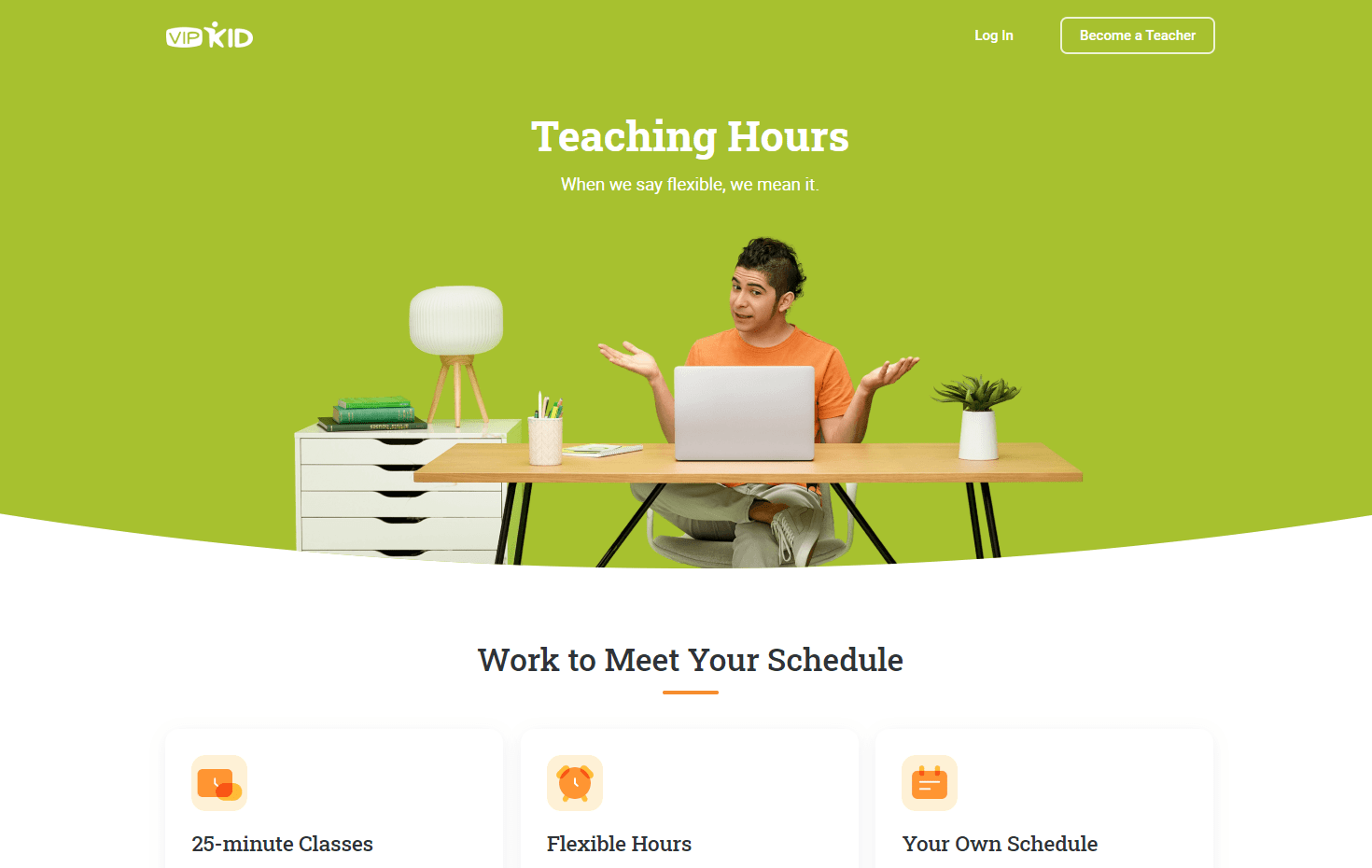 There are no minimum hours or maximum hours that you need to follow there is a drawback that you have to take classes at peak hours. The time includes the Beijing time zone from 9: 00 am to 9:30.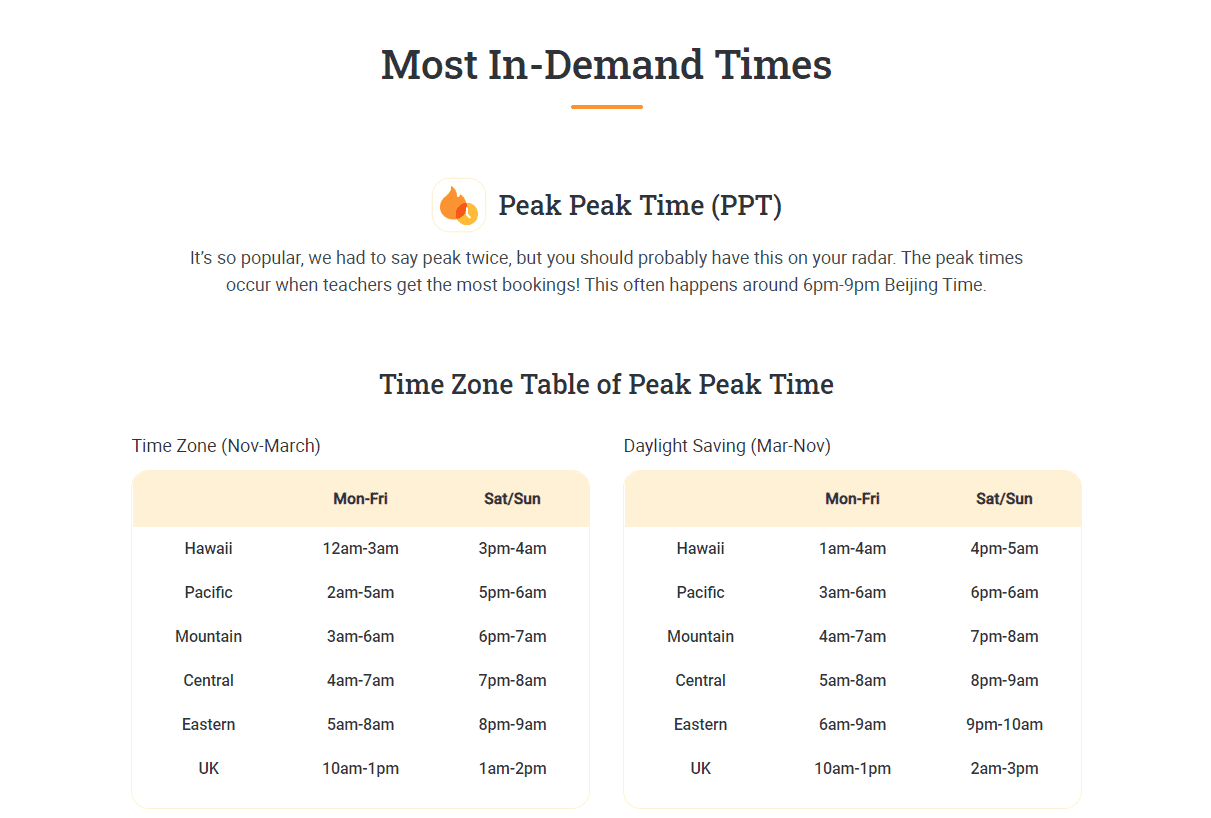 You as a teacher would be teaching from different parts of the world that have different time zones, hence these peak hours can be a huge setback for you. 
The peak hours are Monday to Friday from 6 to 10 pm and Saturday and Sundays its 9 am to 10 pm. Let me brief you the peak times according to zones:
According to Central Time-
Mon to Friday – 4 am to 8 am
Saturdays- Friday 7 pm to Saturday 8 am
Sunday- Sat. 7 pm – Sun 8 am
According to PST Pacific Time-
Mon to Friday – 2 am to 6 am
Saturdays- Friday 5 pm to Saturday 6 am
Sunday- Sat. 5 pm – Sun 6 am 
According to EST Eastern Time-
Mon to Friday – 5 am to 9 am
Saturdays- Friday 8 pm to Saturday 9 am
Sunday- Sat. 8 pm – Sun 9 am
According to MST Mountain Time-
Mon to Friday – 3 am to 7 am
Saturdays- Friday 6 pm to Saturday 7 am
Sunday- Sat. 6 pm – Sun 7 am
You can design or create your schedules a month in advance. Students usually book their sessions weekly. You can also change schedules if the students have made any bookings.
VIPKid allows students to choose their teachers, and not the other way. Usually, you do not get the same students unless you have a student who has signed up for you. There are very fewer chances that you have the same student at all times.
VIPKid requires teaching a class in English so, as a teacher you don't have to learn Chinese.
VIPKid has constant upgrades where the latest one includes Powerpoint sessions that are more interactive for students.
How Do You Prepare For Your Class? 
You are provided with all the material that you need for teaching. Firstly, I would say that if you want to prepare well for a class you should be well prepared. You should decide pre-hand what is needed to be done during class.
Initially, you might require a lot of time to prepare for the classes, but you will get used to the classes very soon. I would suggest not pre-planning your classes for more than 24 hours in advance.
It is suggested that if you have a morning class you should prepare an evening before, so you won't miss out on anything important. Some few steps you should follow while you prepare for your class:
Prepare lesson codes

Clear your objectives for the class

Interactively prepare your slides (you can also add props if you like)

Read information about your student (skim most of the times)

Prepare daily overview.
Also, Read
FAQs | VIPKid Review
💁‍♀️Is Vipkid a legitimate company?
After reading many controversies and reviews, here's the correct answer for you. ? VIPKid is a legit program and not just this Vipkid was featured for the top 100 companies that provide remote join in the year 2018 in Forbes as #1. It has been rewarded with many other awards also. It is a real deal and NOT a SCAM!
🙇‍♀️ How much do you make with VIPKid?
The base payment given by Vipkid is $7.0- $9.0 for every 30 min session you conduct. Which means you can earn about $14.0- $18.0 every hour. You also get additional incentives. These base rates are determined by the way your demo class performance took place. You get incentives for punctuality, for finishing the lecture on time, for your performance, and many more factors are considered.
👩‍🔧 Does VIPKid check degree?
A bachelor degree is the most basic requirement that is asked by VIPKid. You have to have a degree to get a job at Vipkid. There is no exception when it comes to this. Even if you are pursuing one, you won't be allowed to teach until you graduate. Hence, you will have to wait to gain your degree to apply for this job.
👍 Is it hard to get a job at VIPKid?
Yes, the screening process to get hired at VIPKid is very strict but not impossible. You have to fulfil the requirements properly and you would be ready for VIPKid. You have to have a degree and successfully go through an interview with demo sessions. You will also require good technological skills. But once all of this is done, it's going to be worth it completely.
Conclusion | VIPKid Review 2022: Is VIPKid Worth It
VIPKid is a great way to make extra income and extra cash. One can sit at their own homes and teach students. There is a huge controversy whether VIPkid is legitimate or a scam, it is legitimate but it is not a well-paid job for a full-time business. 
Though you can sit home and do it according to your flexible times but the process of getting hired is very strict and rigid. So, I would suggest if you have been trying for long, you should look for some other online options. 
Hope you find this blog VIPKid Review 2022 has answered every problem of yours. Share with your friends and enjoy reading.