efax is the #1 online fax service that has been in the business for more than 20 years. It has a humongous customer base of more than 11 million who use efax to send and receive business faxes every day.
It caters to the needs of both small businesses and large enterprises.
efax is a cloud-based service that substitutes fax machines and eliminates the need for paper, ink, and extra fax phone lines.
One can send and receive faxes through any internet-enabled device as well as an existing email client through efax.
It is a part of J2 Global, the company that boasts to own many other leading online faxing services.
eFax Review 2023: Is It A Reliable Fax Service?
efax makes faxing look very simple and easy with a clear layout and many features.
You don't need any fax machine or printing devices to send faxes as it enables users to send faxes through the Internet.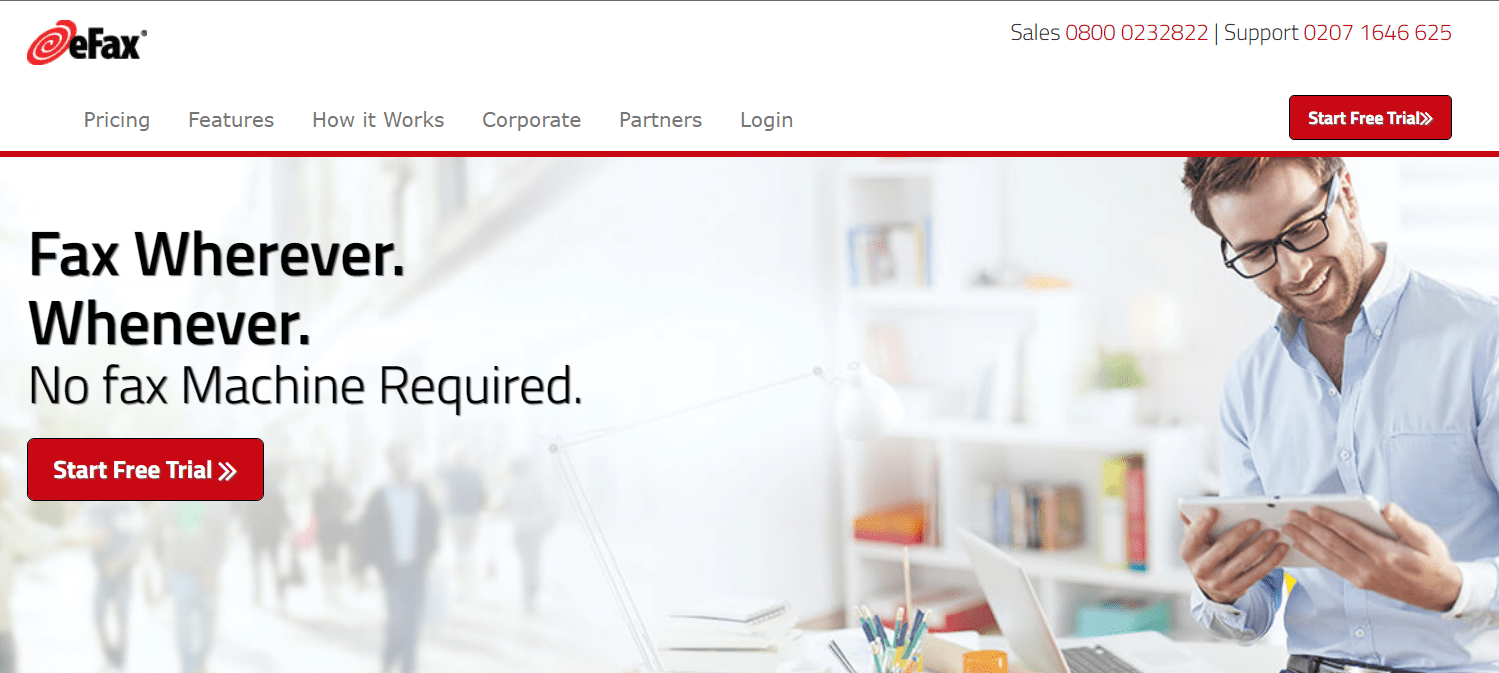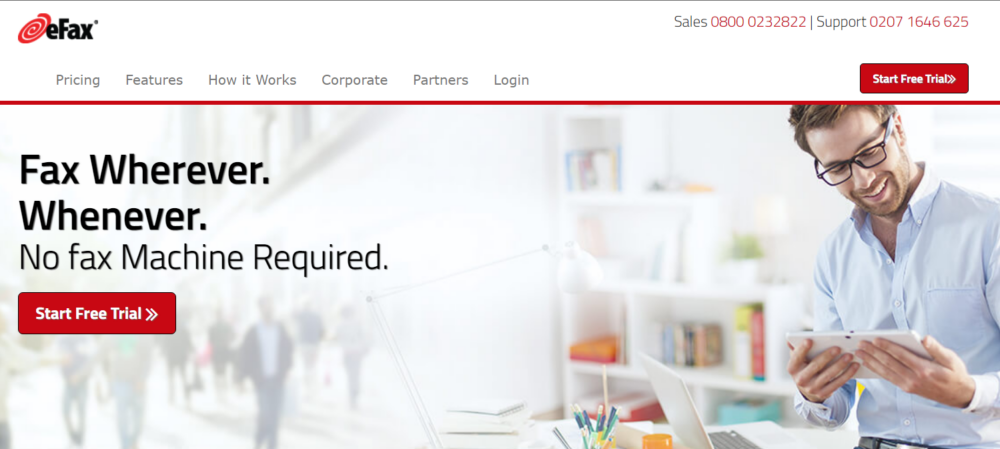 There are three ways in which you can send faxes on efax.
The first way is through an email. You can open your email account and log in to the service for sending faxes.
You can type the fax number along with the message which will be turned into a cover sheet by efax automatically. You can also attach your fax document to the email and hit the send button.
The fax will be delivered to a recipient within minutes.
The next way is through the efax interface where you can log in to your my account page and select send faxes option.
Then enter the recipient details, select a contact from your list and then write a short note which will be turned into your cover page. You can attach up to 10 documents and send them across to your contacts online.
The final way is through the mobile device through which you can send and receive faxes online.
Also, read:
efax Pricing Plans: How Much Does eFax Cost?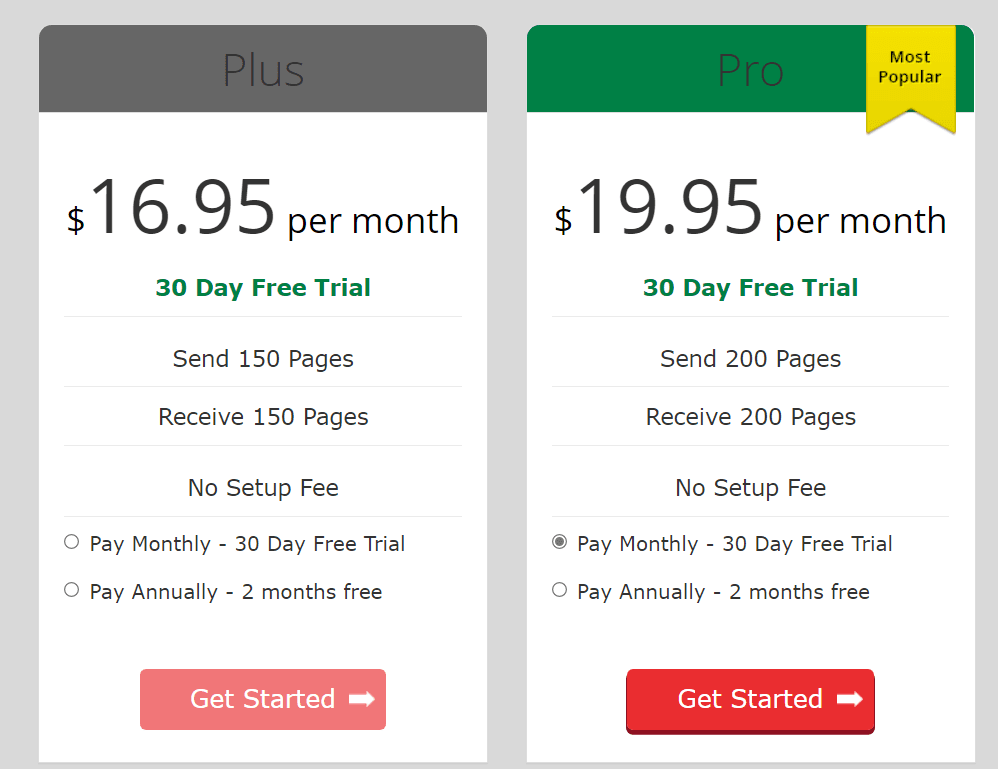 Efax offers a 14-day free trial and two membership plans namely:
1. efax Plus
Costs $16.95 per month
Setup fee of $10
Send and receive 150 free pages every month
Overage charges $0.10 per page
2. efax Pro
Costs $19.95 per month
Setup fee of $19.95
Send and receive 200 free pages every month
Overrage charges $0.10 per page
When you subscribe to an annual membership you get 2 months of services for free.
efax Review: Pros & Cons
Conclusion: eFax Review 2023
efax is a well-known flexible digital faxing platform that enables users to send and receive faxes via email, internet, and mobile devices.
It has rich features and unique facilities that make it one of the most sought-after faxing services in and around the world.
Though it offers only 150 incoming and outgoing faxes at a slightly higher rate, signing up for an annual plan can offer some savings in the long haul.
It integrates with other popular email clients like Microsoft Outlook which makes it very easy to send and receive faxes as email attachments directly from your inbox.
It is the only online faxing service that offers large file sharing functions and the ability to create a signature stamp on a mobile device.
Its polished user interface makes it easy to send and receive faxes in a matter of time. efax offers 24-hour toll-free telephone assistance which can be a great support for international users.
efax stands out as one of the best digital faxing services currently available on the web.